In a digital age full of conveniences and one-click-away luxuries, it's easy to stay inside the cave you call home without looking forward to any task that exists outside of your WIFI's reach. But with most humane things in this world, there are still plenty gems of life that exist outside of our bubbles. For this cabin fever'd sociopath; that is a visit to the Los Angeles based, Vinny's Barber Shop.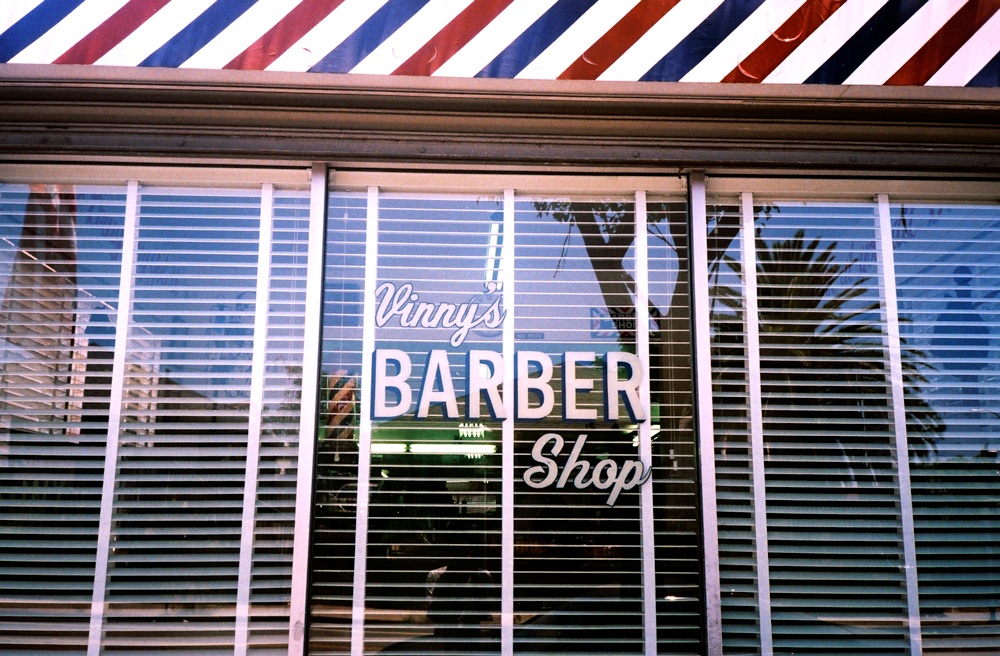 Named after its owner Omar Romero's son Vinny, Vinny's Barber Shop is one of the few places in this world that can make turning a dirtbag into a gentleman an enjoyable experience.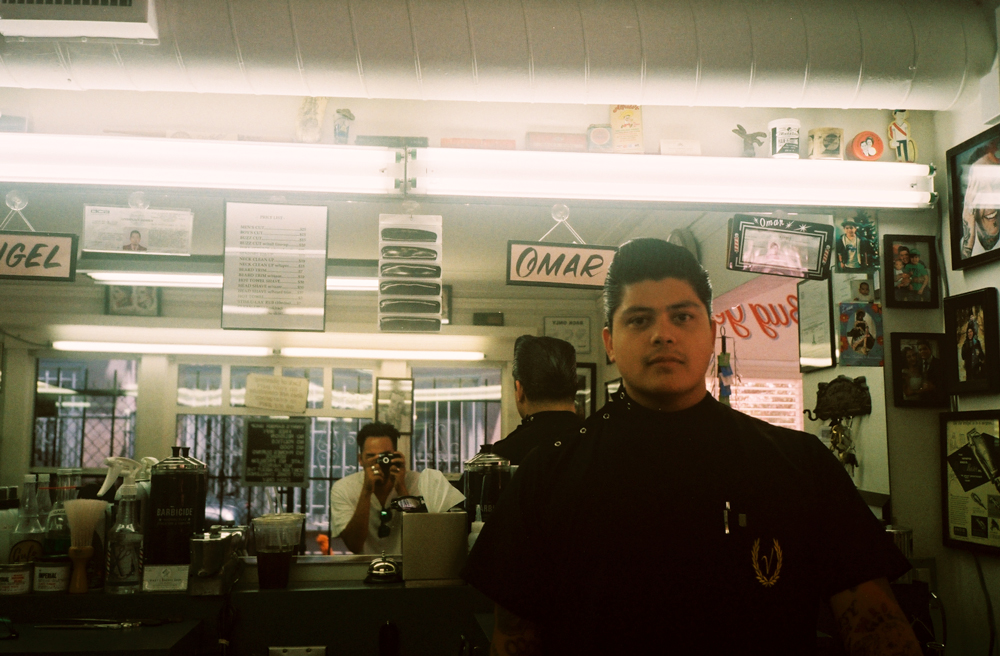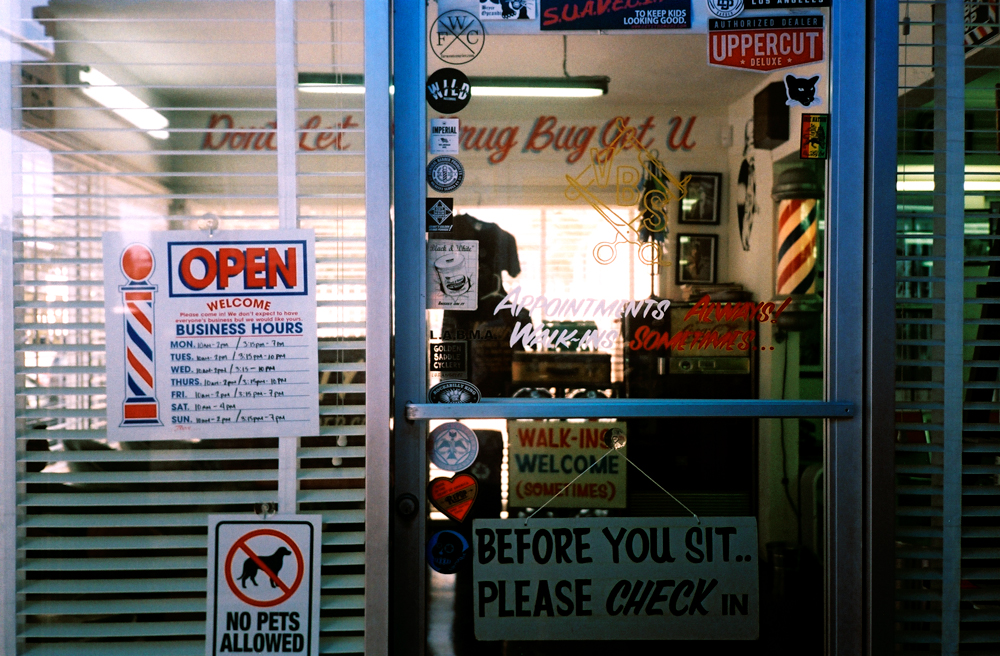 Perhaps it's the cleanliness of the shop that screams professionalism without yelling pretentiousness. Perhaps it's the small Chicano-influenced novelty items decorated throughout the shop. Perhaps it's the gentleman's haircut that makes you feel sophisticated without the ills of narcissism and vanity. Fuck it... It might even be the beer, coffee, or liquor they generously give everyone.
Whatever it is makes Vinny's a destination outside of my studio that I actually look forward to.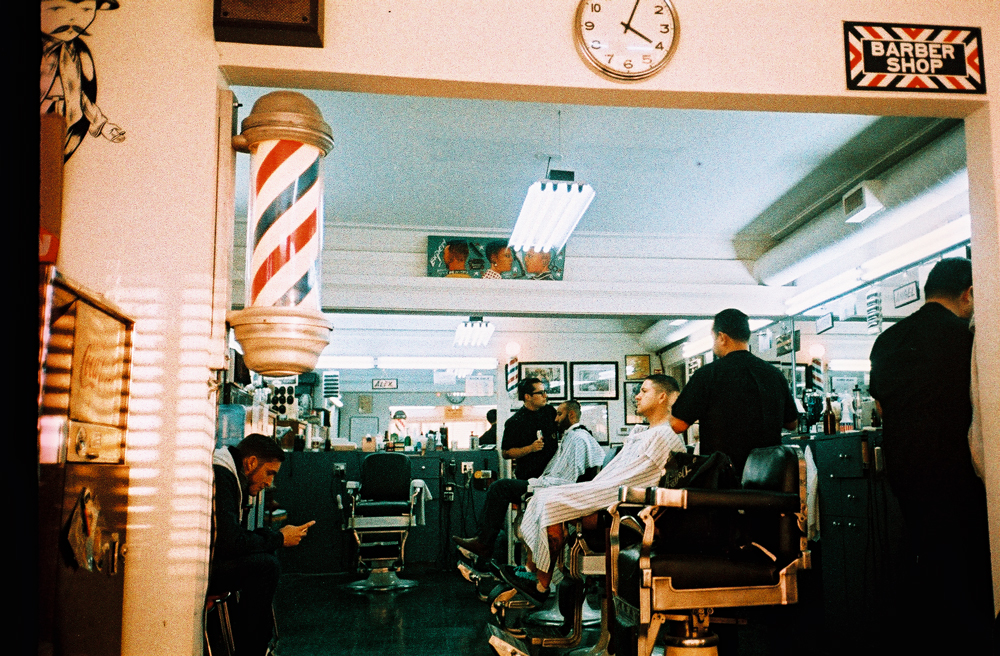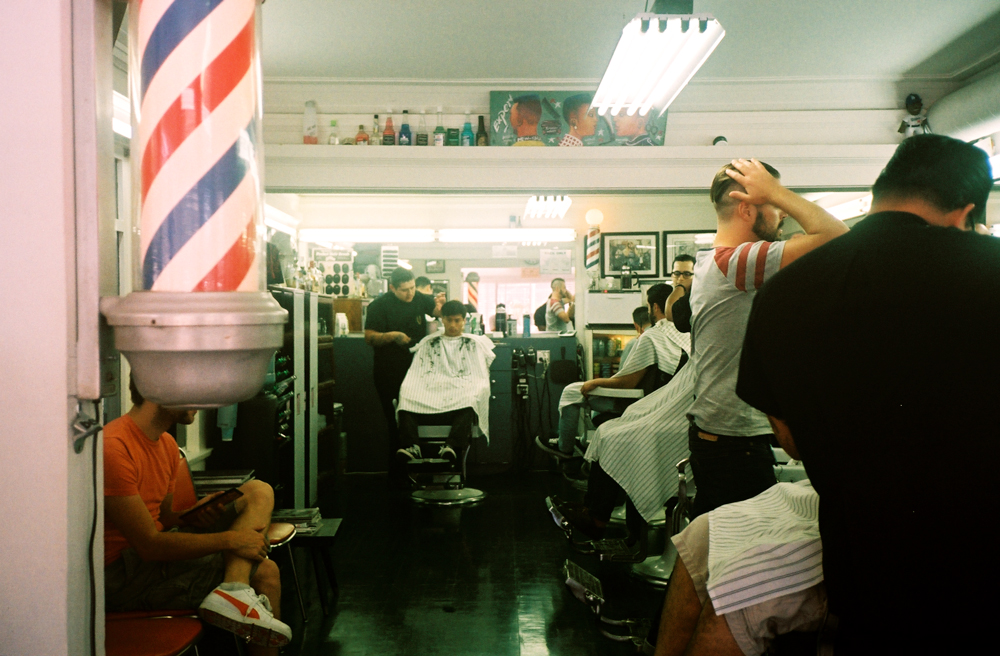 I've been getting my hair cut at Vinny's for almost two years now. I stumbled upon it while living on Normal Ave. and I noticed the hand painted sign on the front window of the shop. With the rest of the neighborhood getting its gentrification facelift of overpriced hipster foodie spots and vintage stores; Vinny's stands out as something that actually makes sense for the barrio neighborhood. There is an authenticity about the culture it represents that still embodies what the neighborhood represents.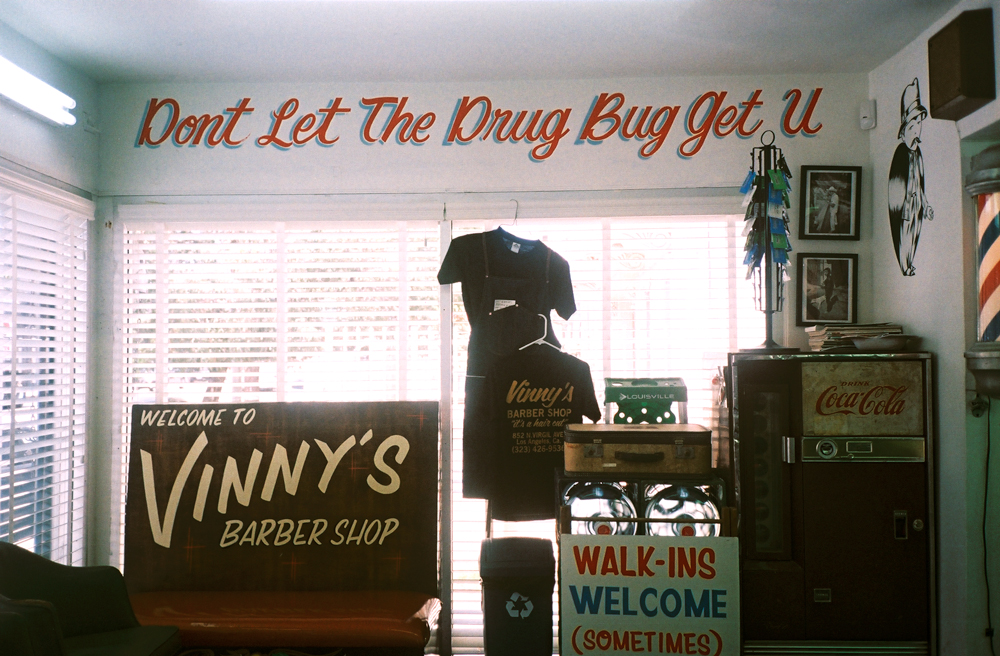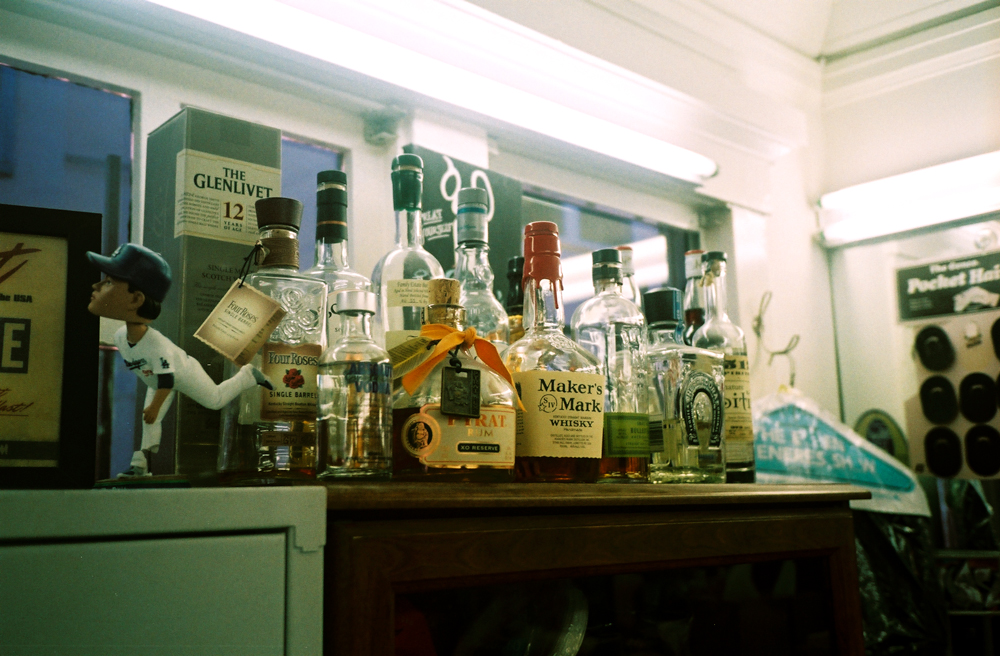 My first visit to Vinny's was complete with all the perks that still exist when I go to the shop now. It's funny because my first visit ended up not happening because of their semi-strict "appointment only" policy. When I did end up getting cut there, I walked in and enjoyed a Tecate served from a vintage Coca-Cola refrigerator. When my turn was up, I walked to the chair where a young kid named Alex cuts; made clear by the hand painted signs of each barber's name at each station.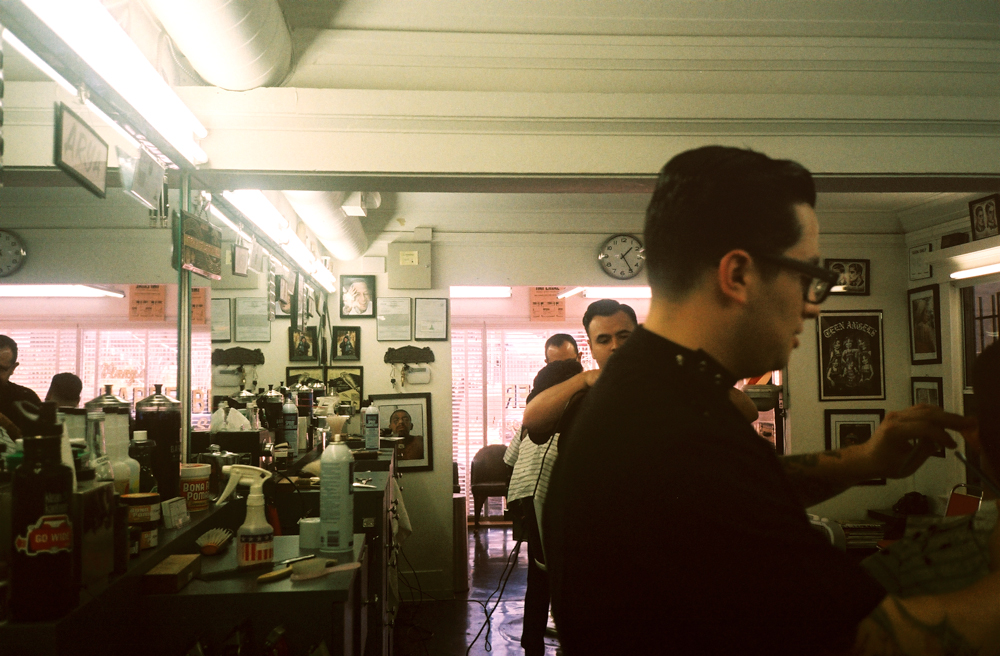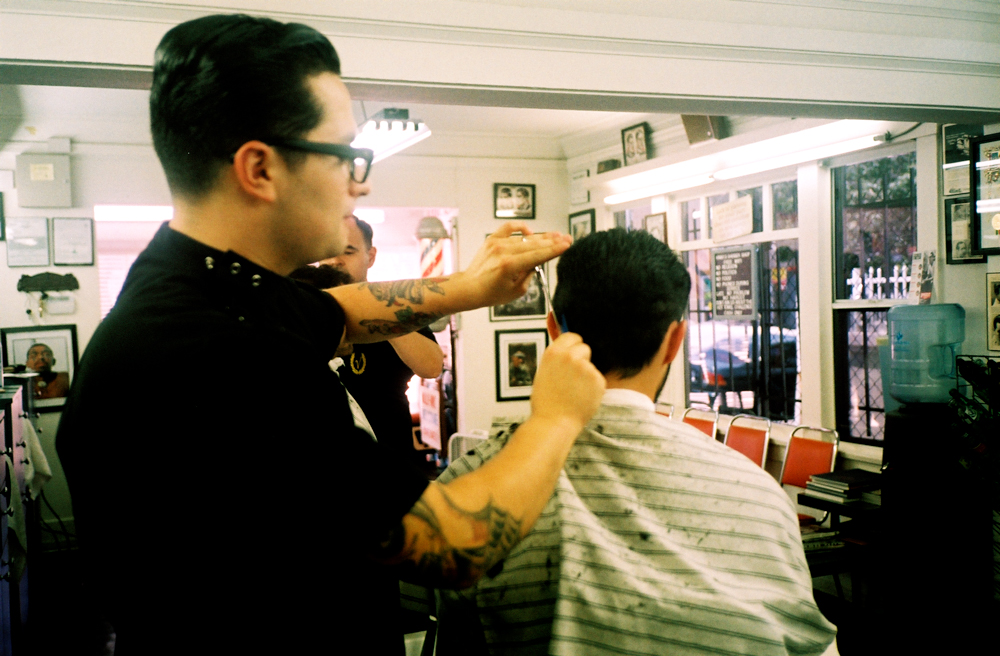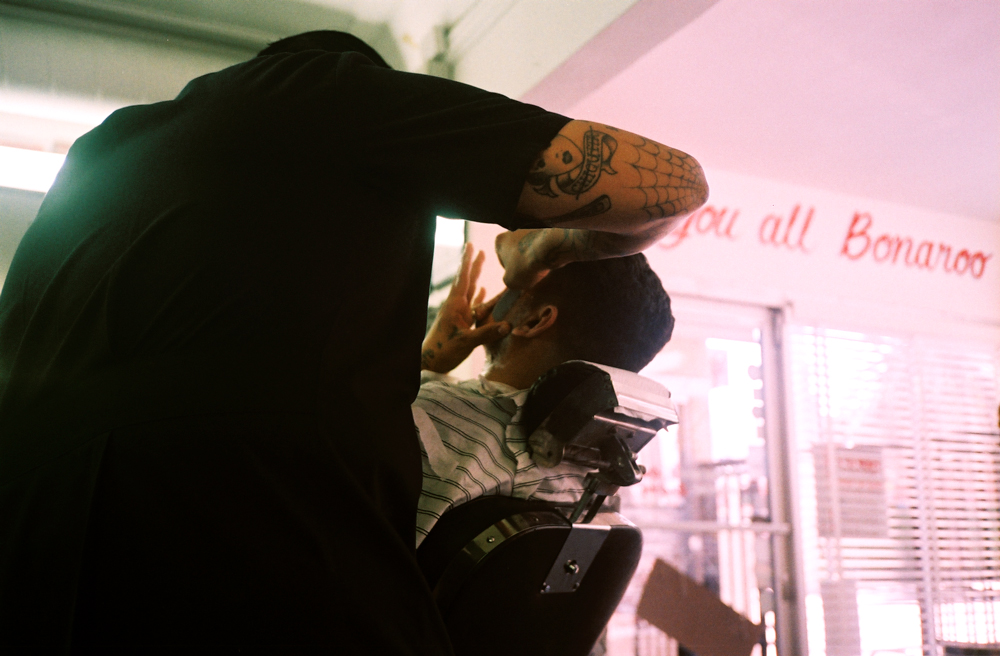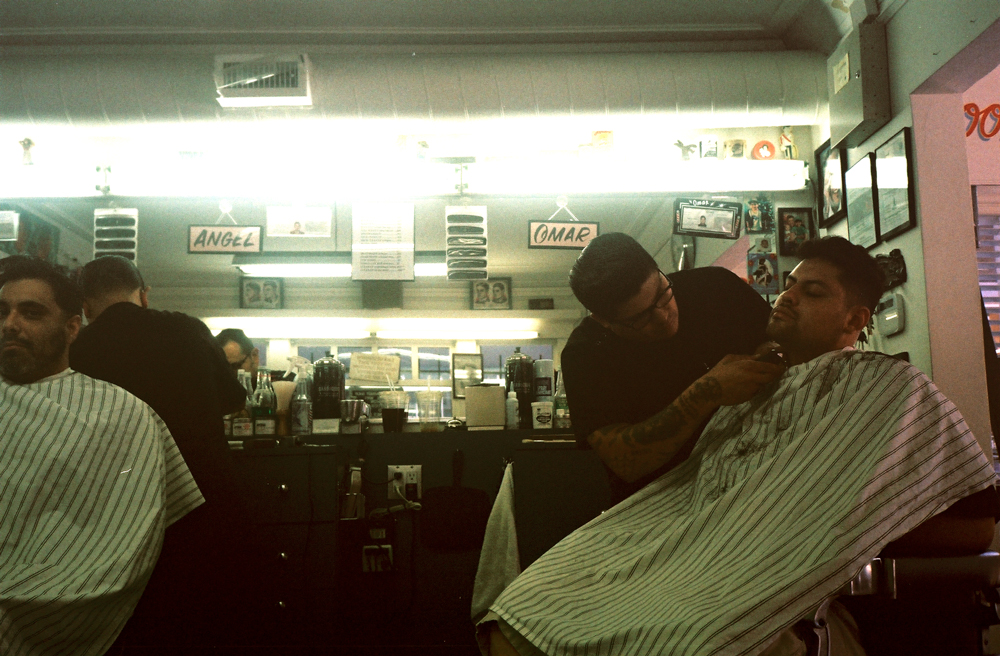 During the approximate 45 minute cut that takes 5 years off your aging self, a lot of socializing occurred amongst the shop. Conversations flowed freely. F bombs flowed freer. Alex and I discussed music and what we listened to. I discussed my passion for making music. We discussed relationships and graffiti. He asked me if I had heard of a rapper from the bay named "Alexander Spit"… I been going to Vinny's ever since…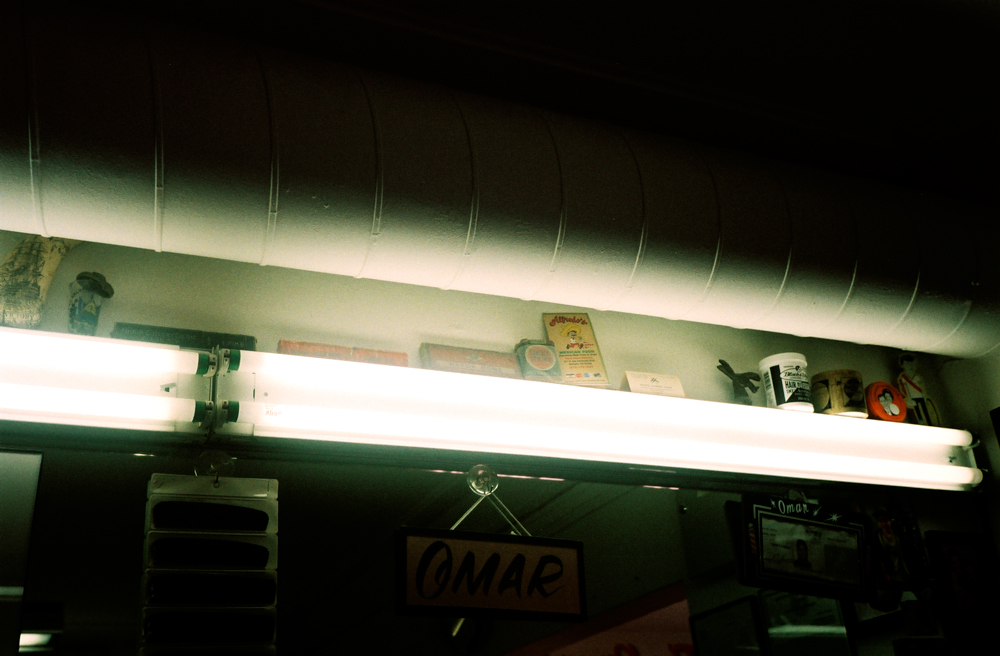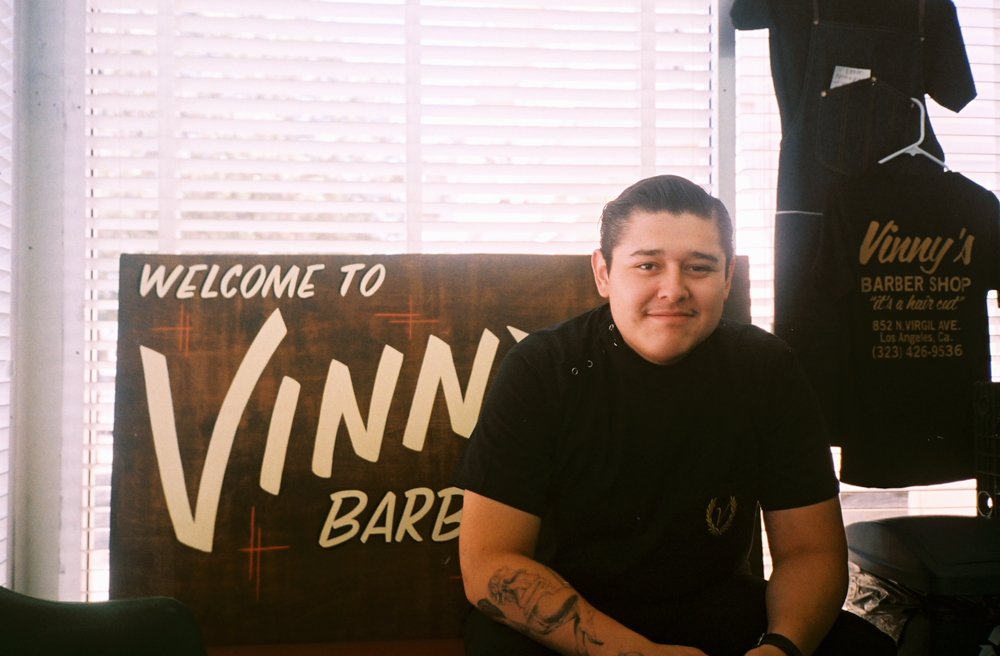 It was here that I learned how much better "Sporting Waves" is than "Murray's"…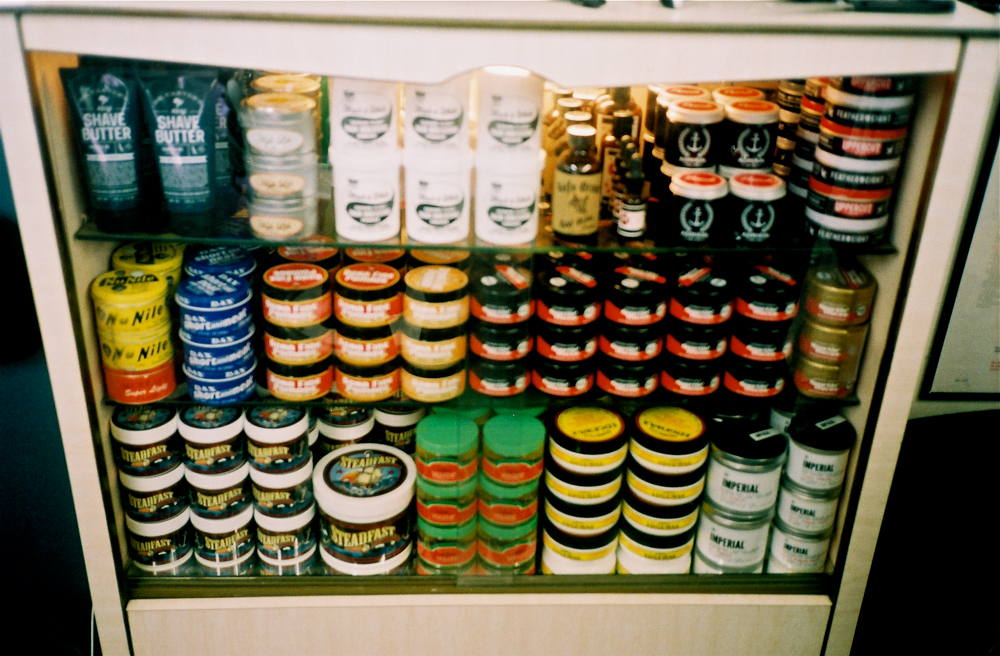 There is no mimicking this aesthetic. It's a culture and artisan craftsmanship passed down and taught. Every barber at Vinny's is homies with one another and ended up at the shop through their own pursuit in the barber world.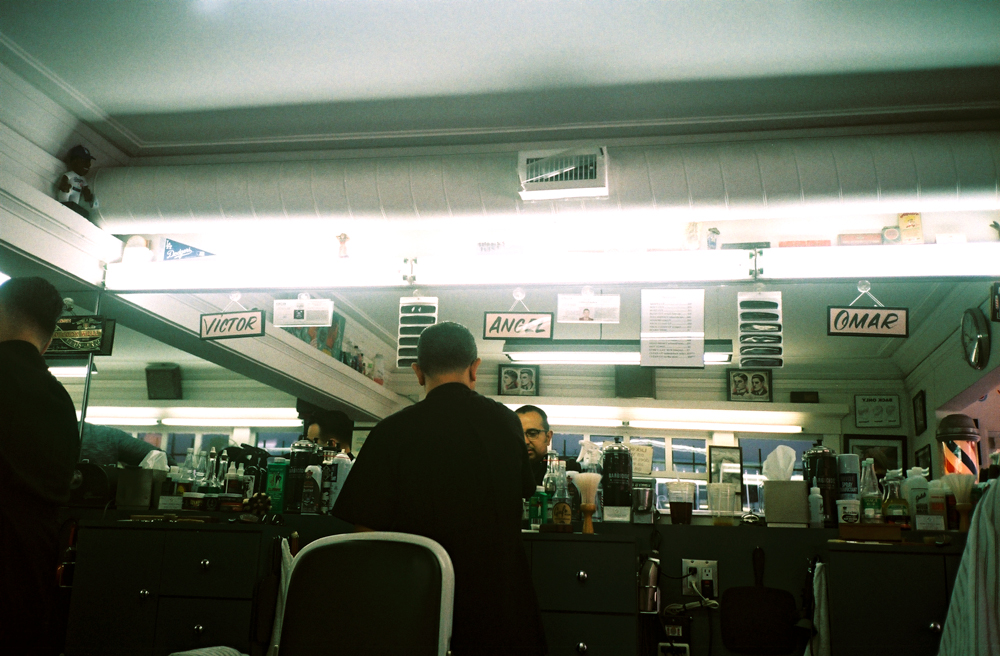 In a world where brand loyalty and dedication to something rarely exists, Vinny's Barber Shop is where I gladly put my money towards. It's one of the only places in the world that makes me feel like a gentleman. You can get your haircut with a pair of clippers and might end up looking decent. But after a beer, a good conversation, single blade tapering, and a cleaned up trim at Vinny's; you'll feel apart of something special.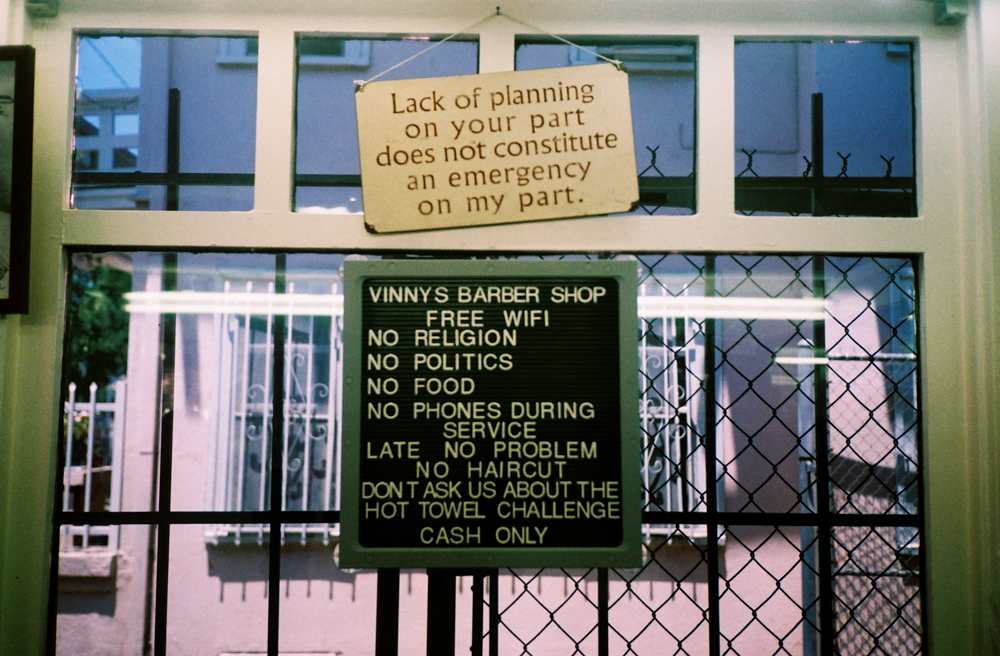 Visit Vinny's Barber Shop at 852 N. Virgil Ave.
Make an appointment and don't be fuckin' late…