Friday night, I took a trip down to the Red Bull headquarters in Santa Monica to catch up with Vince Staples and discuss details of his highly anticipated EP, which just dropped TODAY, Hell Can Wait (listen on Spotify here now). The EP is set to feature production from No I.D., Infamous, Hagler and Kilhoffer, and seems to be a rite of passage of sorts. "It's all about growth and progression," Vince tells us in the interview below. "That's all I can tell people about it. It's a reflection of where I'm at right now." After the release date was prolonged due to sample clearing, Vince Staples' album is hitting shelves today. Read our conversation below as Vince and I converse about the meaning behind this ambitious project.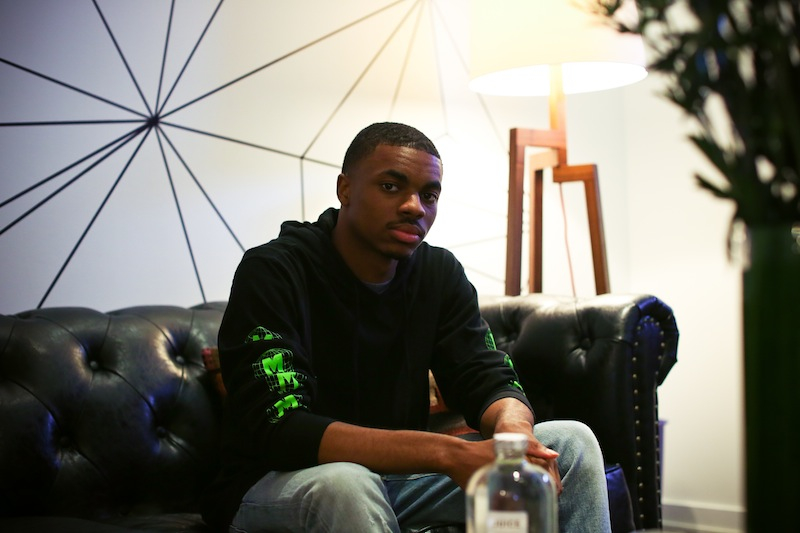 "Minimalism is important. Just making it where you get your message across right away."
MATT HASSOUN: So first things first. Where are you from and what got you into rapping and this industry?
VINCE STAPLES: I'm from Long Beach, California. Northside, born at the Kaiser on Artesia. Who got me into rapping was Deshawn Shepard – he lives on Centralia right now, that's the homie. He was rapping and I was around. You know how that goes – you do what your friends do when you're at a young age. That's the jist of it. And I'm still not in the "industry" because them niggas is corny [laughs]. But I'm only rocking with Def Jam and Universal. Send me some Beats by Dres. Make sure you put that in the interview because they don't ever send me no Beats by Dres.
[Laughs] What was your main focus for Hell Can Wait?
I was just trying to convey a clear message and get to the point [where] it's impossible for the message to be misunderstood – and that's the hardest thing to do as a professional in this field. That's really the focus for everything I do: I try and make sure I get the message out in the most entertaining way and the most precise way possible.
What was the meaning behind the title Hell Can Wait?
Basically my mom used to always try to tell me to get my shit together saying that "Hell not gonna wait for you to get your life in order. You live wrong and then you die and then you just gotta deal with your consequences." But the mindstate that I was in was that all that can be put on the back burner for you to do what you gotta do – and that's basically where the "hell can wait" title comes from, because that's what I felt like. I felt as if I could do what I wanted and figure the rest out later.
So how does this project differ from your past work?
It's better. I can promise that. It's just, you know, better production, more well-rounded. I've got more control over it in the situation I'm in. I'm able to portray a clear vision of what I want to do. That's really where we at right now.
Is there any specific tracks you really enjoyed working on or one that stands out more than others?
I approach them all the same and enjoy all of the songs and [they're] all right, so that's a big thing for me 'cause I'm real technical with my work. I'm hard on myself.
Who did most of the production on the album?
Hagler was the main producer. We got beats from No I.D., we got beats from Infamous, and we got a beat from Kilhoffer.
How long did it take for you to finish it?
We had to wait for the last song and that took like two months to clear. But when it was done, it was done. It don't really take that long. Actually, we recorded "Blue Suede" in one day, then we didn't record for a couple weeks then went back to the studio and recorded everything. If we added up all the time together it would be like 2 to 3 weeks to complete. A lot of my music is pre-meditated so I don't really have to worry about writing in the studio. Most of it is like a clean up process to figure out what's needed in the song and whatnot. Minimalism is important. Just making it where you get your message across right away.
Yeah, you don't want to put too much into it.
Exactly. Not too much, and not too little.
Now that the project is set to release and things are going into play, what's the next move for Vince Staples?
Make more videos because I got a problem doing that [laughs]. Just delivering better music on a more consistent schedule. Doing the best that we can do to get this story across 'cause this story needs to be heard.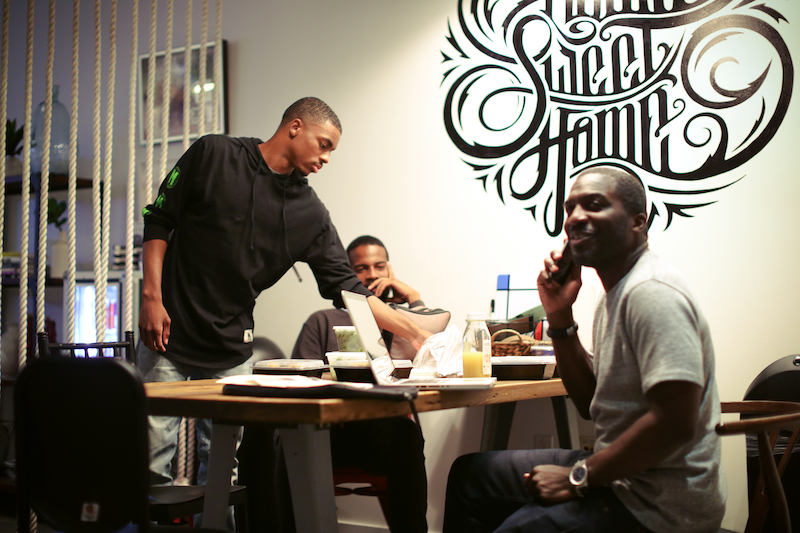 Are you going to be touring? Are you going to be doing events?
Well, I'm at Red Bull right now, we got a bougie party going on [laughs]. We about to perform for some people in suits. And then we got a tour with Joey Bada$$ coming up and I'm about to host the Long Beach County Fair. It's going to be from Artesia to South. We gonna have live monkeys so you know it's gonna be a great situation. [laughs]
Are there any upcoming artists that you would want to possibly work with?
To be honest [laughs] I don't wanna work with nobody. I just want people's beats. If you got tight beats, let me know. I want everybody's good beats. But when it calls for it, we're gonna get the features right.
What can we expect from Vince Staples? What do you want our readers to know about yourself?
TV or cooking show coming soon. We got movies coming soon. I want to do everything, bro.
[Laughs] Have you seen Action Bronson's food channel?
Yeah man, that's my hero [laughs]. That's the homie. That's really that boy!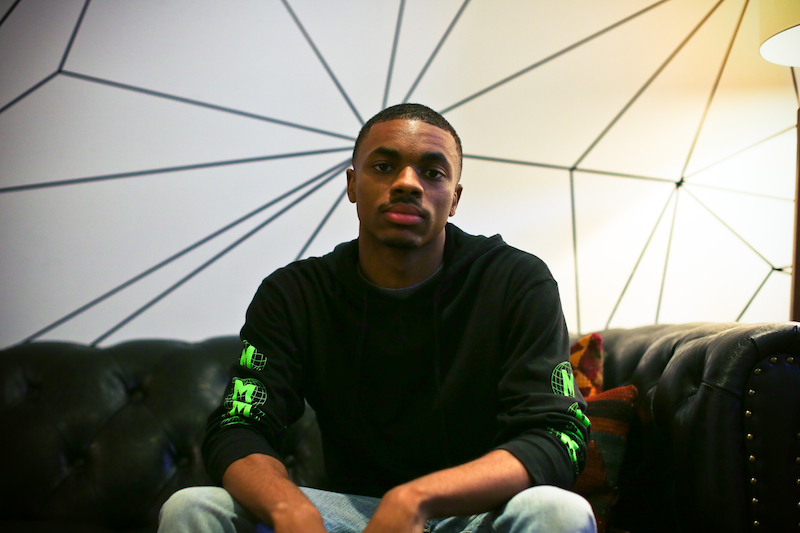 ::
Keep up with Vince Staples' latest on his Twitter @vincestaples, his official Tumblr, and Facebook.
Listen to Hell Can Wait now on Spotify.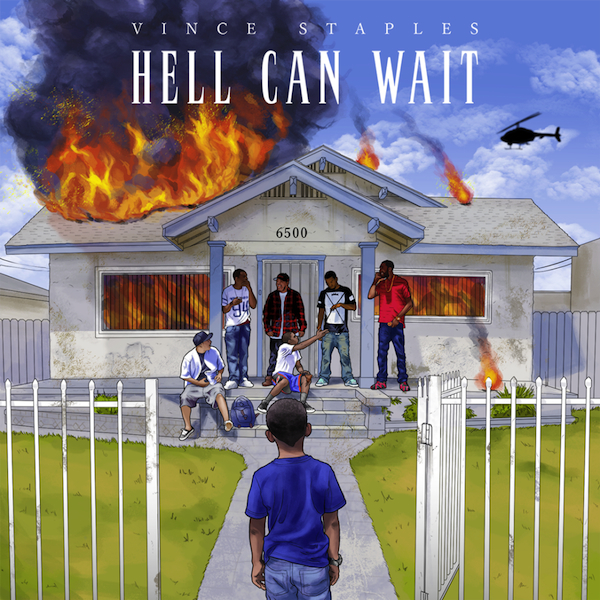 #HellCanWait Tracklist:
1. Fire
2. 65 Hunnid
3. Screen Door
4. Hands Up
5. Blue Suede
6. Limos
7. Feelin the Love