Tailfeather Canvas Camo Bag – Taifeather hails from down south. Way down south, like Australia. They've been making bags for a while now and for their latest project they take camouflage used by the Australian army and implement it across the Treecreeper and the Snipe. The Treecreeper is a daypack with a slim profile that is made with heavyweight canvas, and the Snipe is an accompanying document holder. Besides holding important papers, the Snipe is just big enough to accommodate a 15 inch MacBook Pro.
Source: Tailfeather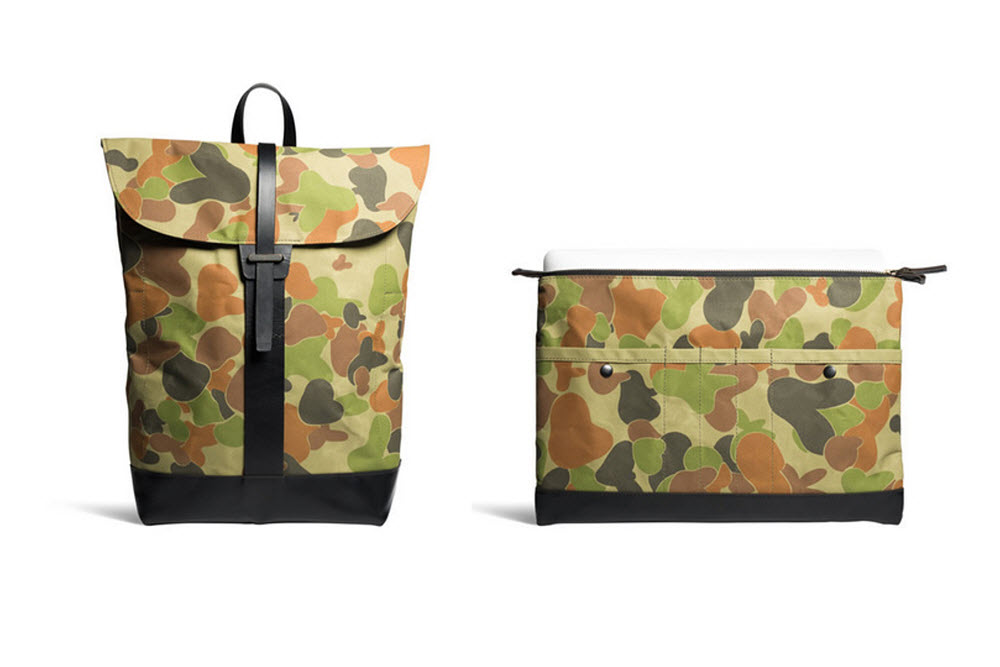 Vans x Brownbreath – Vans is a consistent partner with small businesses, and their most recent is all the way from South Korea. Look for Seoul's Brownbreath to work with Vans on a collaboration dubbed "Small Bites." The comprehensive collection includes apparel, accessories, and of course, footwear. Look for Santa Monica's famous Dogtown and Seoul's Hongdae district to be used to create two custom prints. The cityscapes will adorn the Vans Era and Sk8-Hi, along with the various athletic sweats and accessories. This ambitious project is available exclusively at Brownbreath.
Source: Brownbreath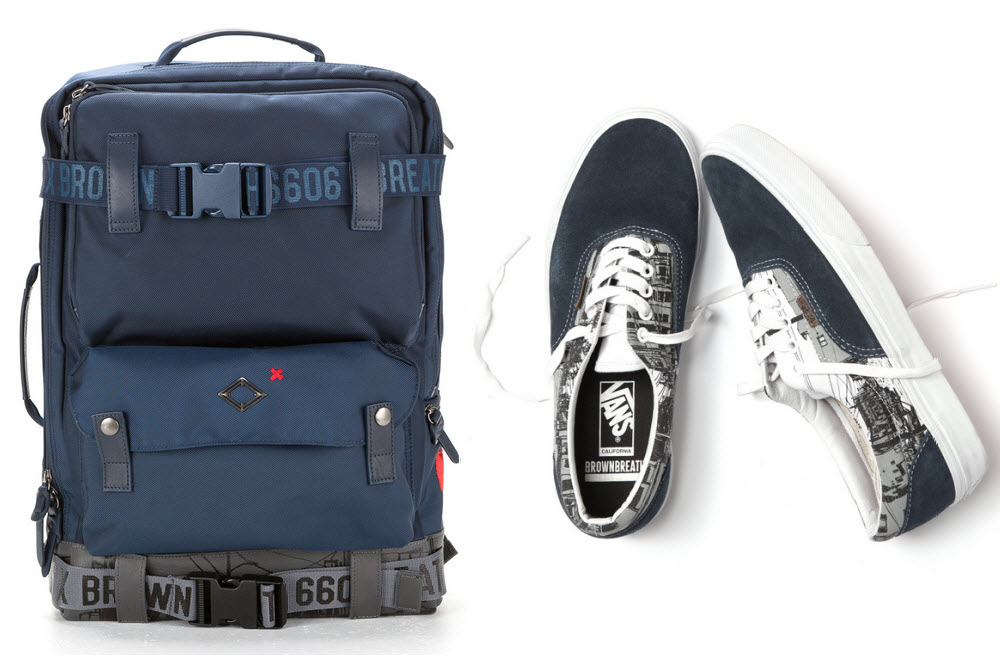 Tanner Goods Neatsfoot Oil – Patina is a word that gets thrown around way too much. It's a chemical reaction that develops a corticated layer over rocks, minerals, and metals; it has absolutely no application to leather and denim. But, don't let science stop brands from using patina to glorify age, distress, and discoloration. In fact Tanner Goods takes it a step further by creating an oil that promotes the restoration of leather. The Neatsfoot Oil is all about giving your premium leather goods a boost. The oil adds life to dried up and brittle leather, and in the process it brings out a different color. It's not "patina," but it does add another look to old shoes.
Source: Tanner Goods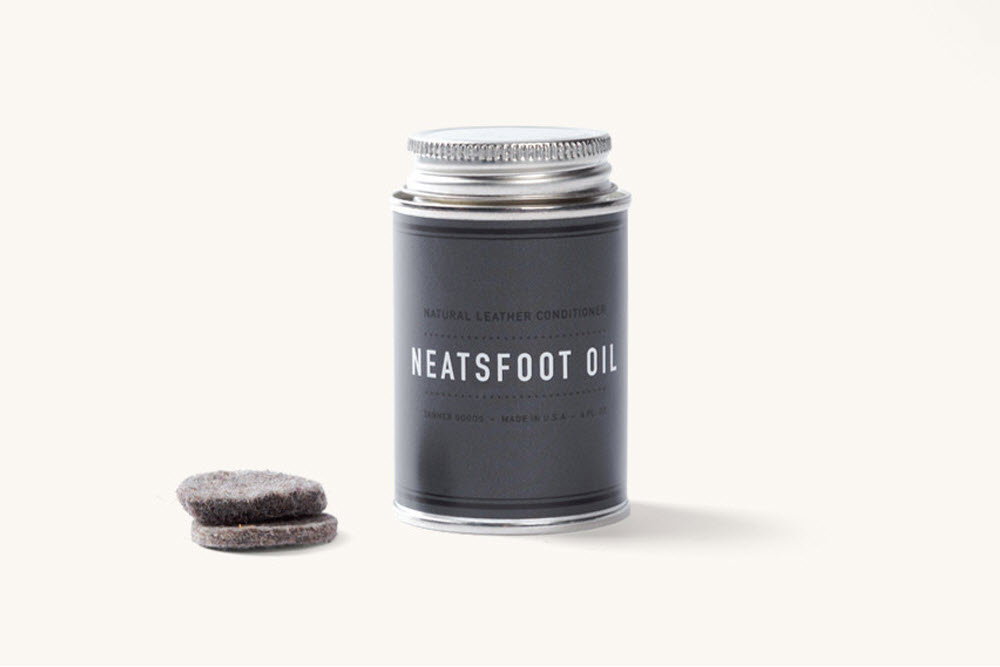 Nike FlyKnit Racer Black/Volt/White – Nike consistently kills it with the FlyKnit Racer. The FlyKnit Lunar, FREE, and Air Max stays on the sales rack as this flagship model slays the competition. The latest colorway has Nike switching to a volt green midsole that complements the one piece knitted black and white uppers. My only gripe is that these performance runners are rarely used for running, but then again something that looks this good shouldn't be relegated to the dirt and dust of roads and tracks.
Source: Nike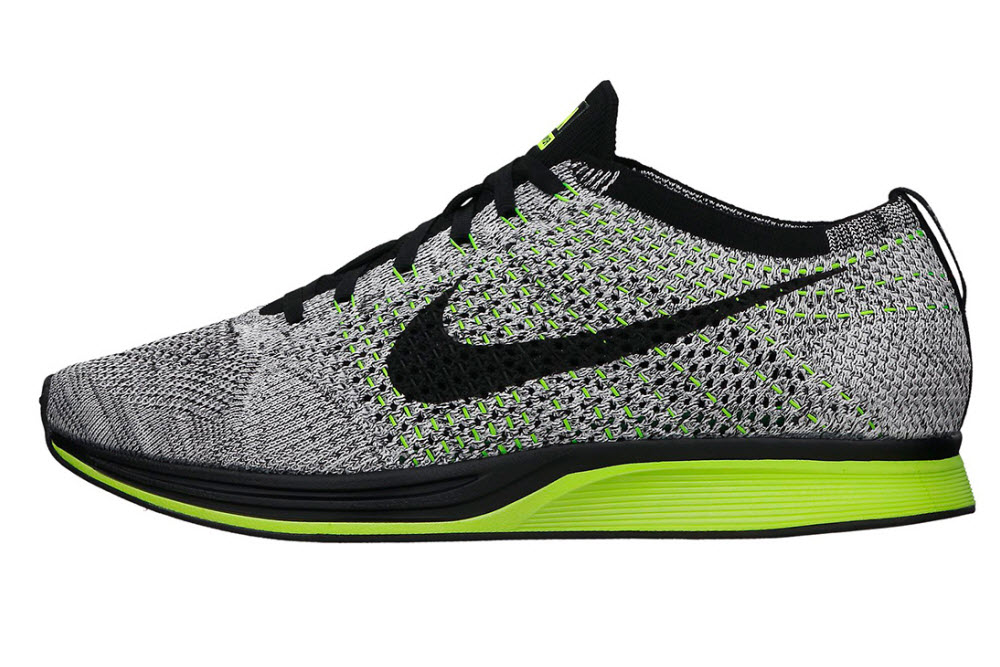 55DSL x 686 – One thing is certain after seeing 686 collaborate with the likes of New Balance and Levi's, and that is these guys "get it." 686 knows how to push their brand without detracting from the sport, and this time they take on metal with Italy's 55DSL. Throwing hard rock into snow sport isn't easy, especially when you got douchy 55DSL tagging along, but this collection looks good. The eighties metal look is all right here with the shredded denim, leopard print, patches, and sewn on flag. The best part is that it has 686's expertise with 60g Polyfill and Fully-taped BEMIS® seams ready to test the bitter cold.
Source: Diesel