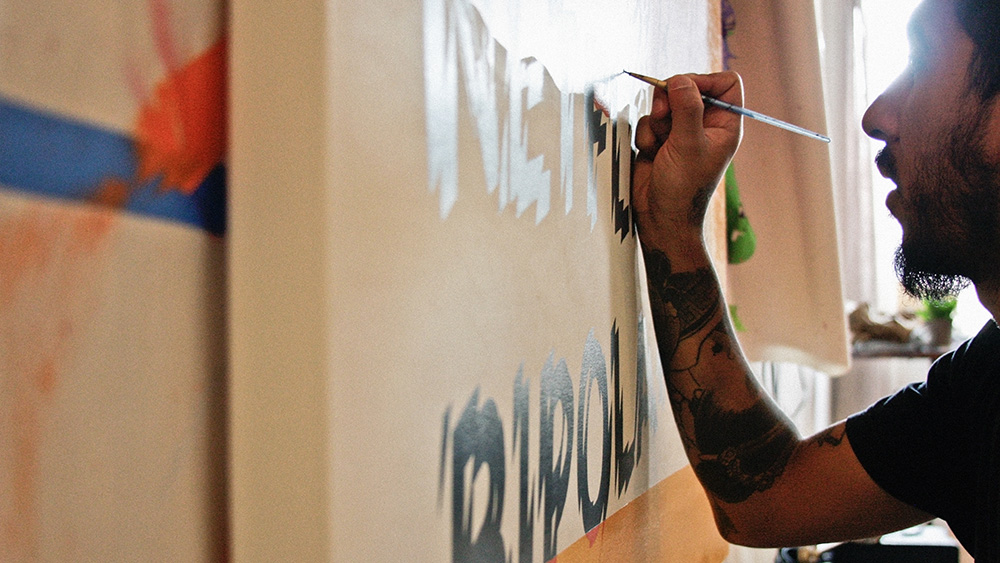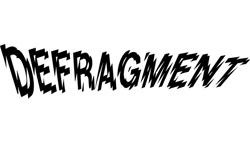 It's an oddly warm November afternoon and Victor Roman sits at a small table in the living room of his Upper Manhattan apartment, calmly sipping his drink as atmospheric music plays from his speakers. "You know this transition back to pursuing fine art is crazy," he notes of his time at Parson's School of Design. "I originally went there for illustration, drawing and painting. And then I someone told me how hard it was to do fine art and that I could make more money doing graphic design."
And that is exactly what he did. Roman switched majors to focus on graphic design and upon graduation he started doing logos for "super cheap, like a hundred bucks" while still finding time to explore his interest in fine art on nights and weekends. This balance remained constant throughout this chapter of his life—days spent in the world of design and streetwear with nights spent engrossed in paint and canvas. His designs caught the eyes of brands like Nike, Marc Ecko and Staple, who became some of his first clients right out of school. He'd go on to bounce between a few boutique design studios and periods of freelancing but still found himself drawn to his art. "I never lost sight of painting but I never really had a niche or anything," he recalls. He eventually drew tired of working in design studios, finding that "it became so rinse and repeat."
He would eventually go on to find that niche with his series 'The Camo Project'—an exploration of classic military patterns through a new lens. Roman traces his love for camouflage back to his youth. Growing up in the Lower East Side projects—"I'm very thankful of where I was raised," he notes—his father was a former military man who landed as a MTA bus driver while his mother did social work, spending time helping out the displaced in various shelters downtown. Roman lights up when speaking about family and fondly remembers his youth; reflecting on how lucky he was to "grow up with these two parents who care so much about the city."
His love of New York is boundless and filled with endless memories of growing up in the city. Hearing his parents speak of first hand encounters with Keith Haring. Hanging out in the studio of his uncle, a vibrant and emerging artist. Spending time at his grandfather's gym in downtown Manhattan. "Just being in the heart of Alphabet City, you're surrounded by all [these] cultures. You've got junkies, painters, punks—you have it all. I think naturally being in that setting and learning to not judge those characters morphed me to be acceptable of most things. And that had a major impact on my life."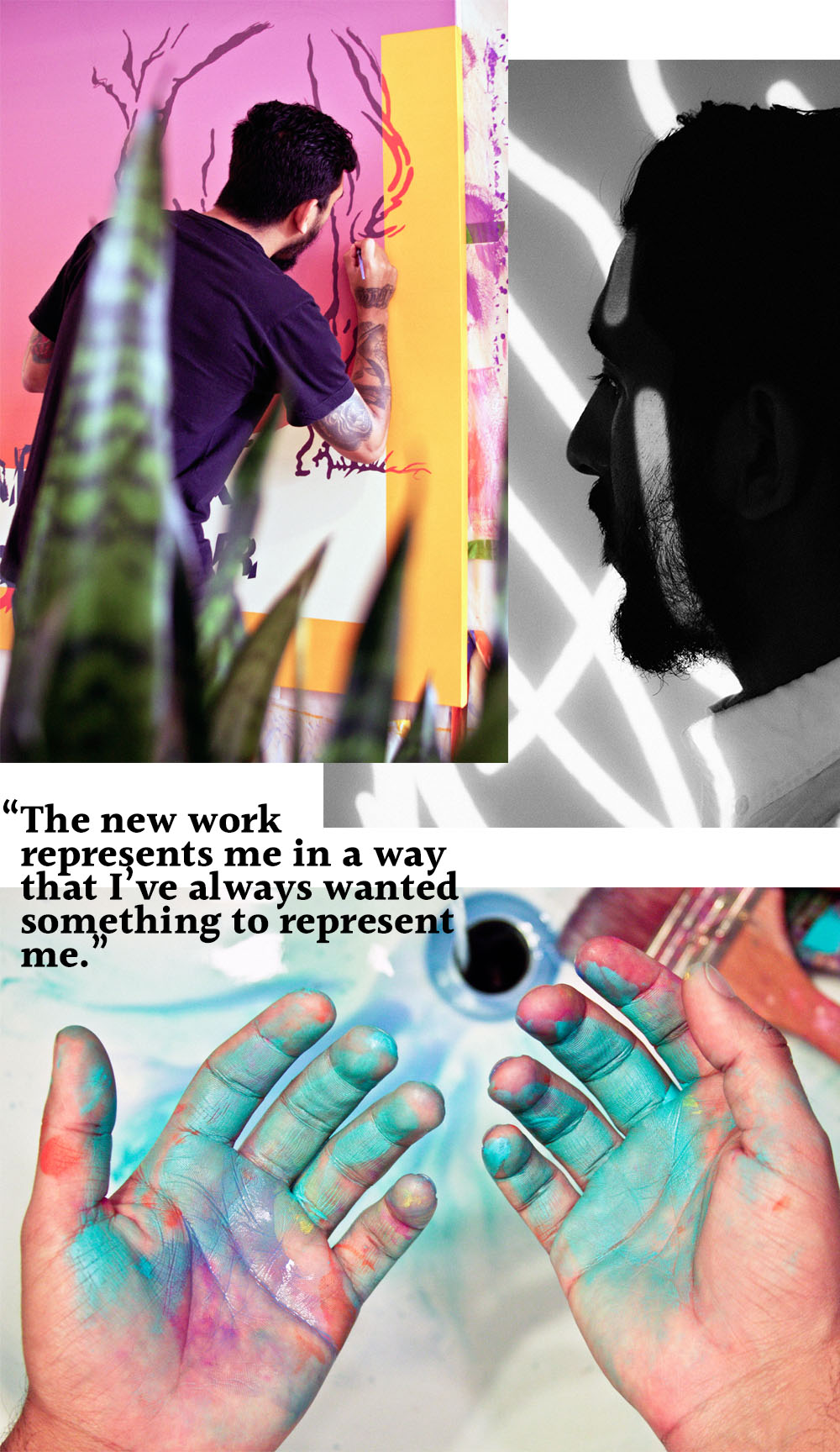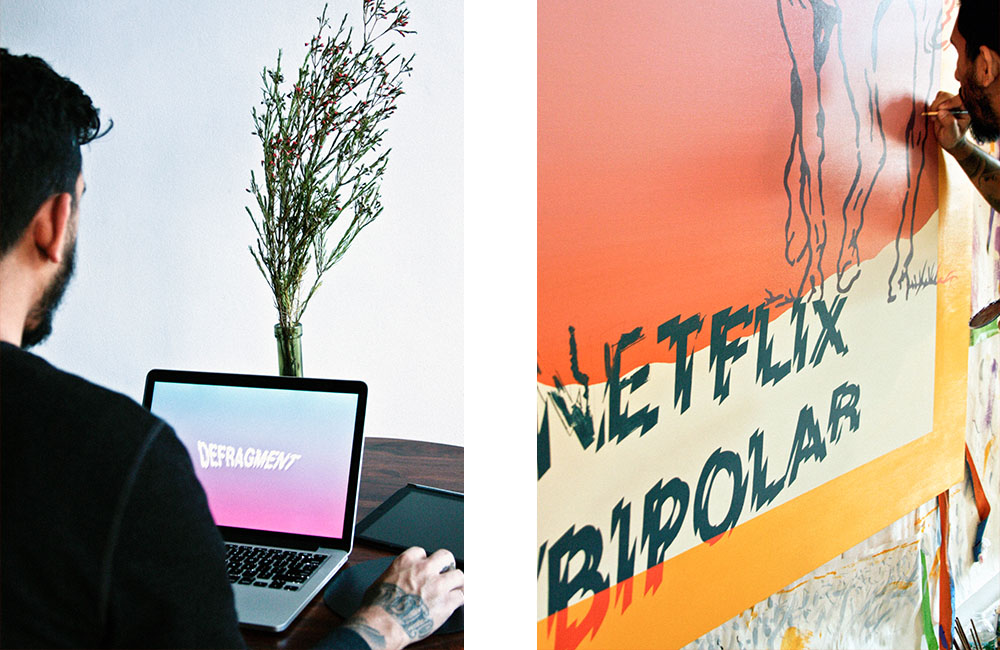 His 'Camo Project' started to gain traction and would lead him down the path of sold-out prints, speaking engagements and commissioned murals. With no signs of the momentum slowing down, Roman began to feel constricted by his newfound acclaim. "In today's time it's so easy to be boxed into something. An artist will have a niche and they'll stick to it because that's what they become known for. And that can be a great thing, but that's not how I wanted to approach art." He always felt an artist should document the time in which they are living and when he realized he wasn't accomplishing that with his 'Camo Project,' he knew he needed to move on to something new. By this time Roman had taken a design position within the marketing department at Foot Locker, spending his days working through the corporate grind and then painting in his studio until the early morning hours. He made this schedule work for over a year, but couldn't shake the feeling that he needed to dedicate all of his entire focus on art. "I felt like I was cheating myself," he recalls.
Roman quit his day job, immersed himself in painting and slowly began to see his next body of work take shape. He describes his newer work as vastly different than that of his past: "The new work represents me in a way that I've always wanted something to represent me. The work is open for interpretation in a way that I don't think my previous work ever was." Having shown in a number of group shows and hands on installations, he knew the hard work and hustle involved with putting together an exhibition. As he continued to create this new work, he set his sights on a debut show. "I found a gallery that really believed in the work, which is a challenge in itself."
With Defragment set to open this Thursday, November 19, at Rivington Design House, Roman is a mix of elated and open. His vision for these paintings tackles the very notion of capturing a certain period in time. His work expands on the world in this digital era and how an entire generation of people deal with the balance of physical and digital. "How we communicate. How we make decisions. That is what the new paintings are," he elaborates. It's so easy to fall in the hole of technology and Roman's latest effort confronts the idea of modern struggle on a much greater scale.
***
'Defragment' by Victor Roman opens November 19, 2015 at Rivington Design House | 52 Kenmare St. New York, NY 10012.
An reception will be held on opening night from 7 PM – 10 PM. RSVP here.
Follow Victor on Instagram and visit his website.
All photography by Falcon Peix.