Psyrri is a historical neighborhood in downtown Athens and one of the oldest ones, with many ups and downs in the last few decades. From a neighborhood with a bad reputation going back to 1870 with the notorious Koutsavakia local crooks and gang bangers, to a place with tons of night clubs, restaurants and bars in the '90s, back to the decadence of early '00s, it's a classic gentrification tale.
How is Psyrri right now? Definitely not too fancy, but a vivid place taking baby steps once again, and redeveloping. There are a handful of good shops nearby, like the Color skate shop and The Real Intellectuals motorcycle lifestyle shop, but Melanthiou Street where Vicious Cycles and The Handlebar are located is a different story. Maybe it's the Greek Orthodox Church that stands across and makes the little road an oasis in the heart of Athens.
Gareth Jones is the brainchild behind these two shops, and along a creative team of individuals, he has brought his love for bicycles to life in the form of VICIOUS CYCLES ATHENS, one of the first shops in Athens for the fixed gear and urban biker. With it, he brought new London tastes and Athens flavor in the form of THE HANDLEBAR – a cyclist's lifestyle café and bar.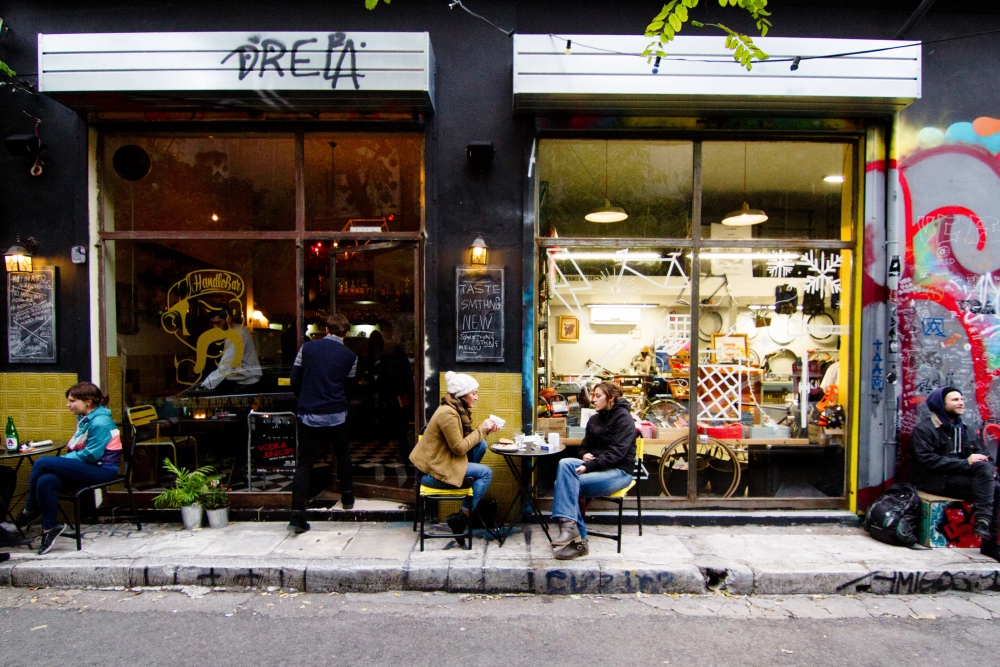 Handlebar Cafe on the left, bike shop Vicious Cycles on the right.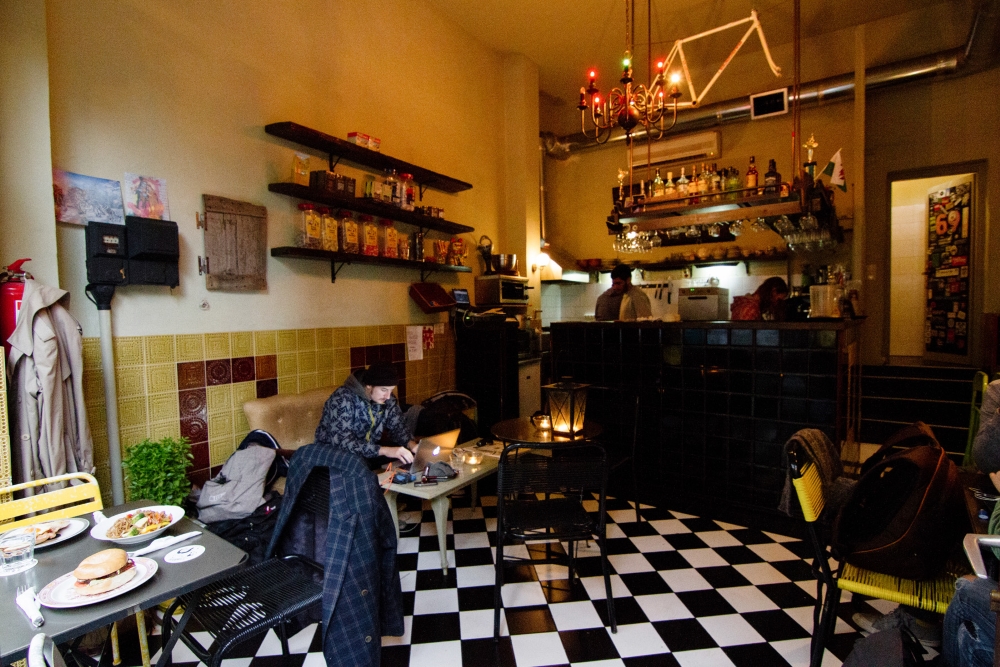 Inside the cafe.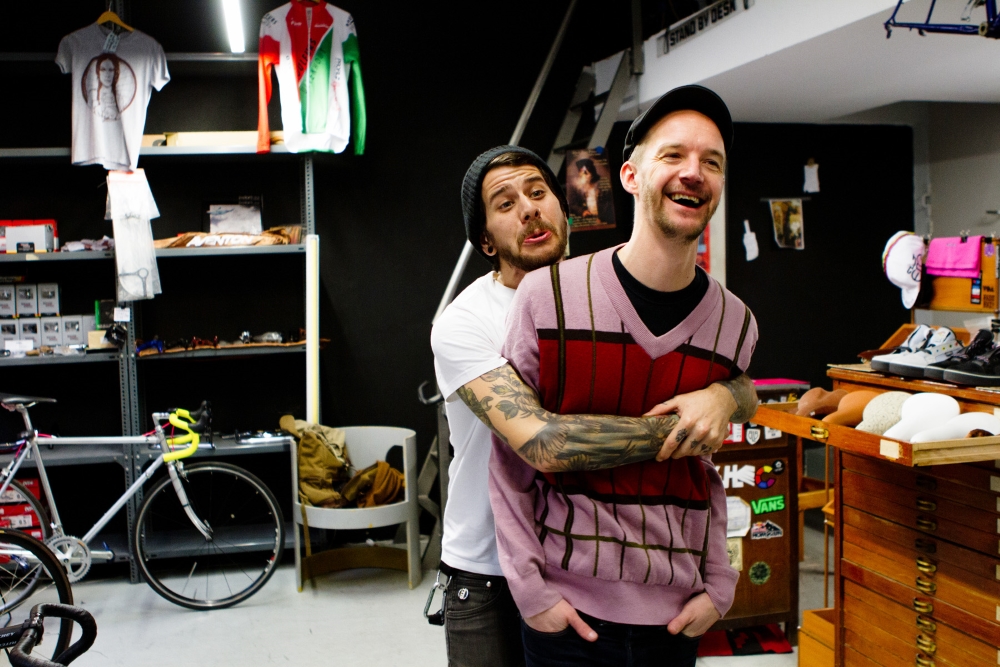 Inside Vicious Cycles.
MANOS NOMIKOS: How did an Englishman open a bicycle shop in downtown Athens?
GARETH JONES: Ha! Yeah, weird, huh! It's something I'd always wanted to do. I've always loved playing with bikes and I'd pretty much always worked in shops, so it's no surprise to my mates. The twist was Athens… My flat mates from London moved here, and I kept on coming to visit them, then woke up one morning and thought, "Fuck it, let's do it!" I quit my job and stuck all my stuff in a van and rocked up in Athens – the rest is history!
What have been the challenges to open – back in 2010 – a shop in Greece [amid the] crisis? How did you manage?
Yeah, its been really difficult at times, but I really don't give in easily. It may sound od,  but I try not to value things just by looking at the money – er, I'll try and explain. Everything we do is more than you would ever expect from a "bike shop," like the gigs and parties we have organized here over the years. We can get 400 people rocking away outside our shop to some garage band from Brooklyn – for free. It takes great effort to do it for a minimal budget, but you've just made 400 people fuckin' happy. You can't just whap a [dollar sign] on what that means. But yes, we do need people to buy bikes from us – and now after 2 years of development, we are finally offering our own Greek-made cycles, So come on, buy one!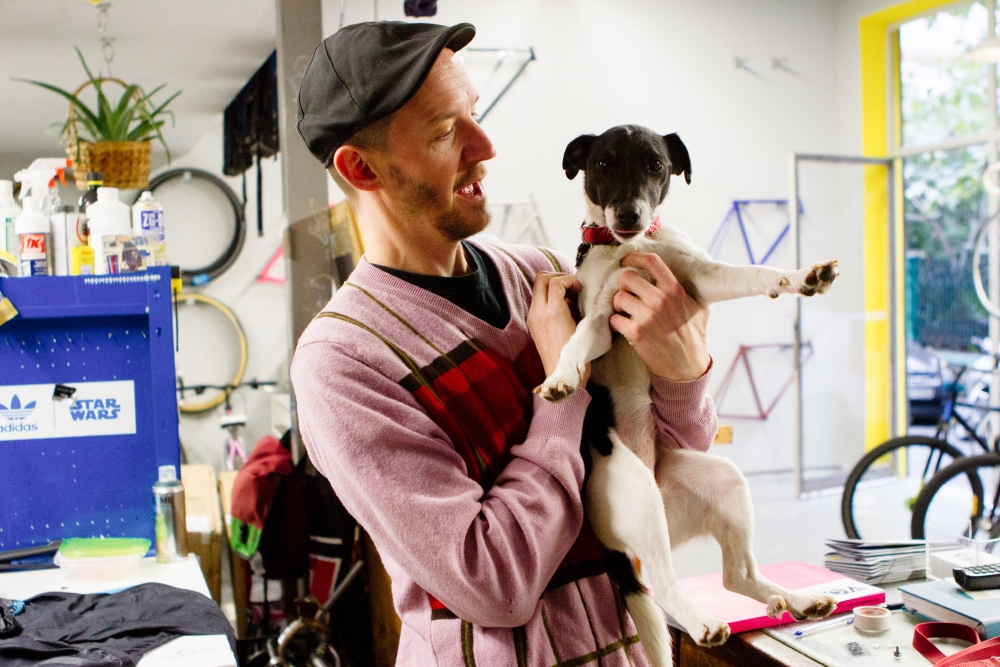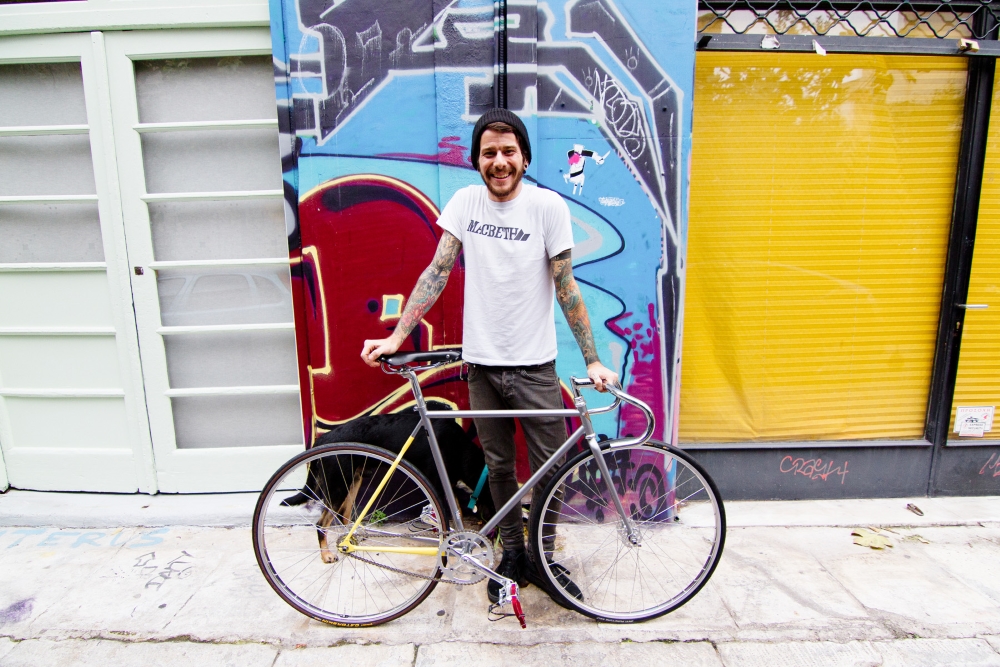 Is Athens a bicycle friendly city or not? Do you see any progress or everything is stuck in the legendary Greek bureaucracy?
Generally no, it's not very bike friendly if we are talking about infrastructure. The city centre lacks the bike lanes and rental opportunities that most other European cites embraced years ago. Having said that, Athens has got environmental and social positives – the weather is great for daily cycling, its citizens see biking as healthy and responsible. So the inevitable infrastructure can't be far away.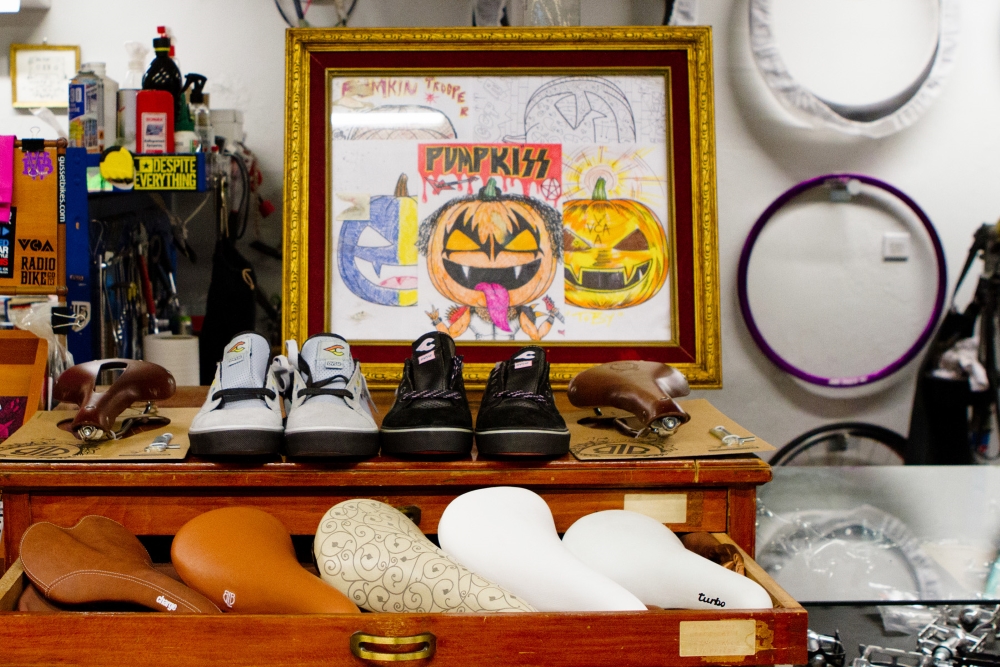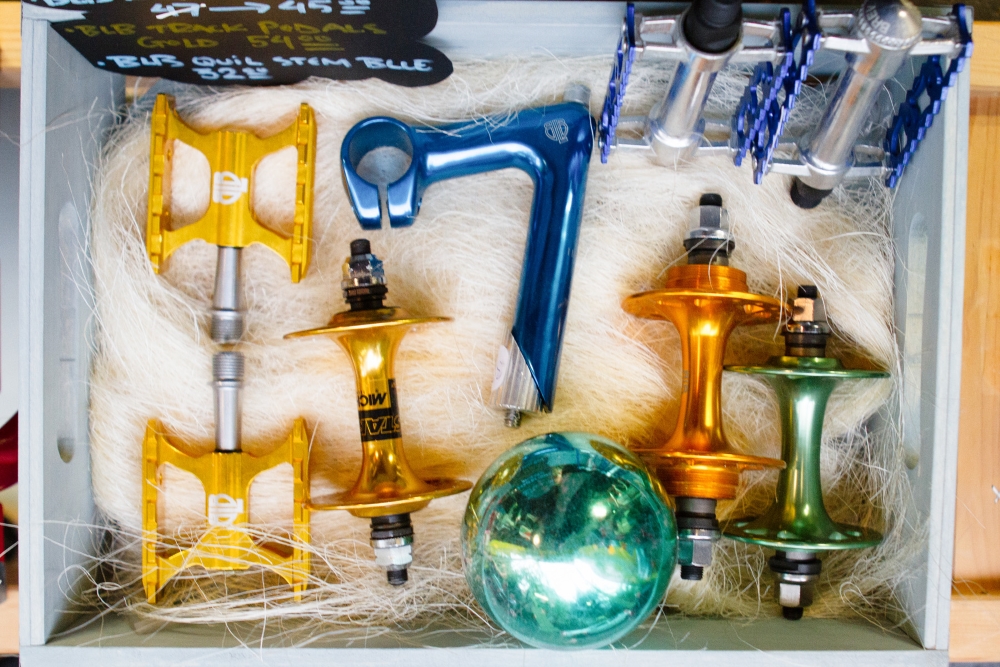 How is the fixed gear scene in Athens?
It has its ups and downs, but we are defiantly well over the "fashion" of the "fixie" (2007–2012,  RIP) and have been left with a real sport rather than a craze. Check out the TDA crew from Athens – they are like the real deal. BoxTown Project have been making some short films about them (TDA), check em'.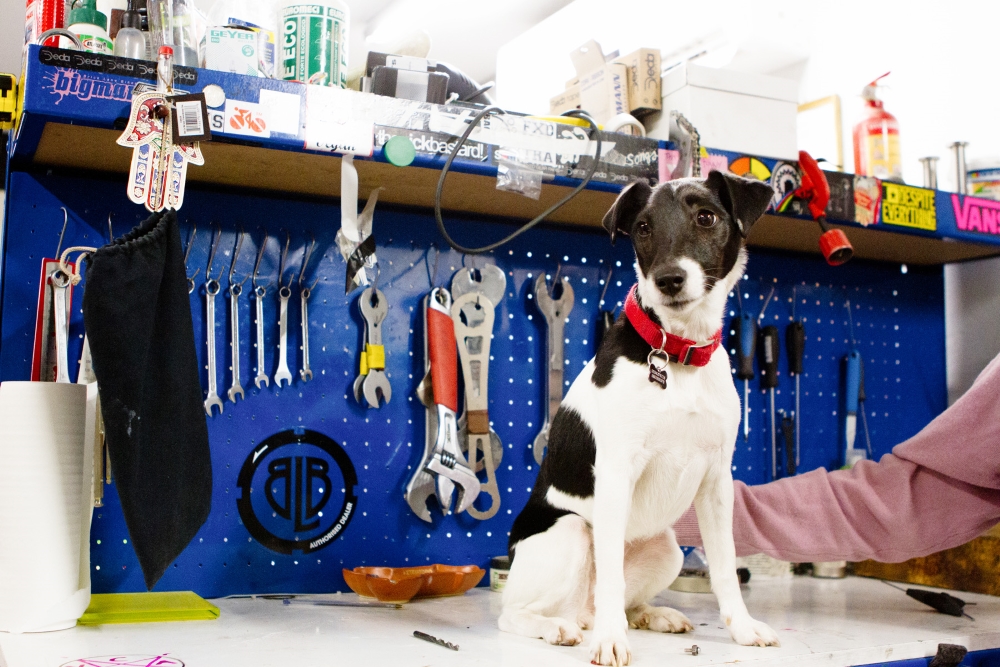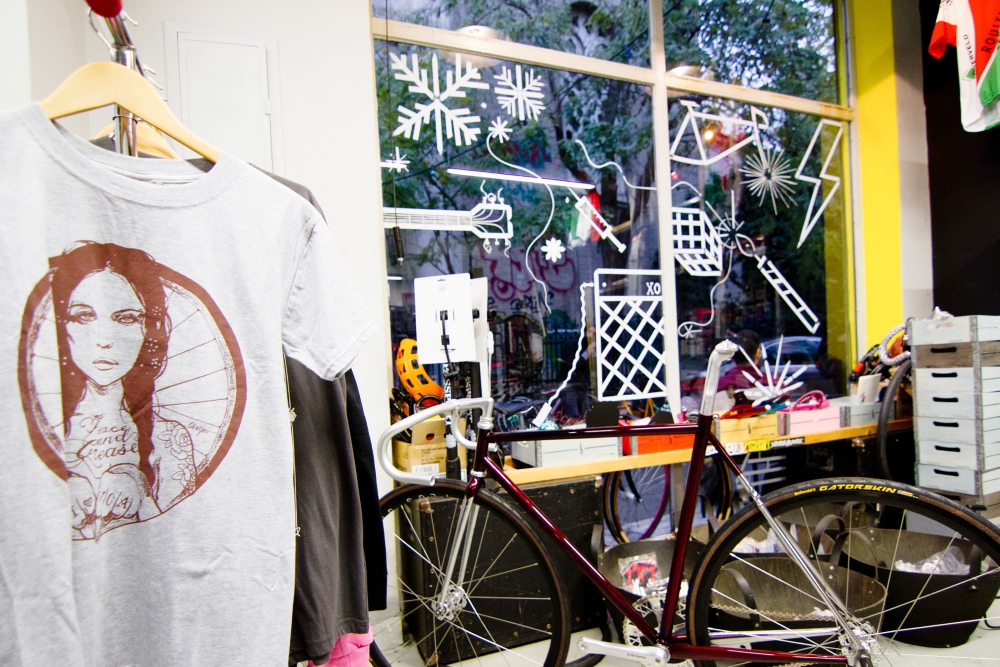 Last year, you also opened The Handlebar cycle cafe, next to Vicious Cycles. What made you open The Handlebar?
Our desire to have access to cheap beer! It's true! We used to sit outside VCA all night drinking tins… It just seemed logical. We also really wanted to offer cheap and wholesome food in the cafe format that is more Northern European. Eggs man… love 'em.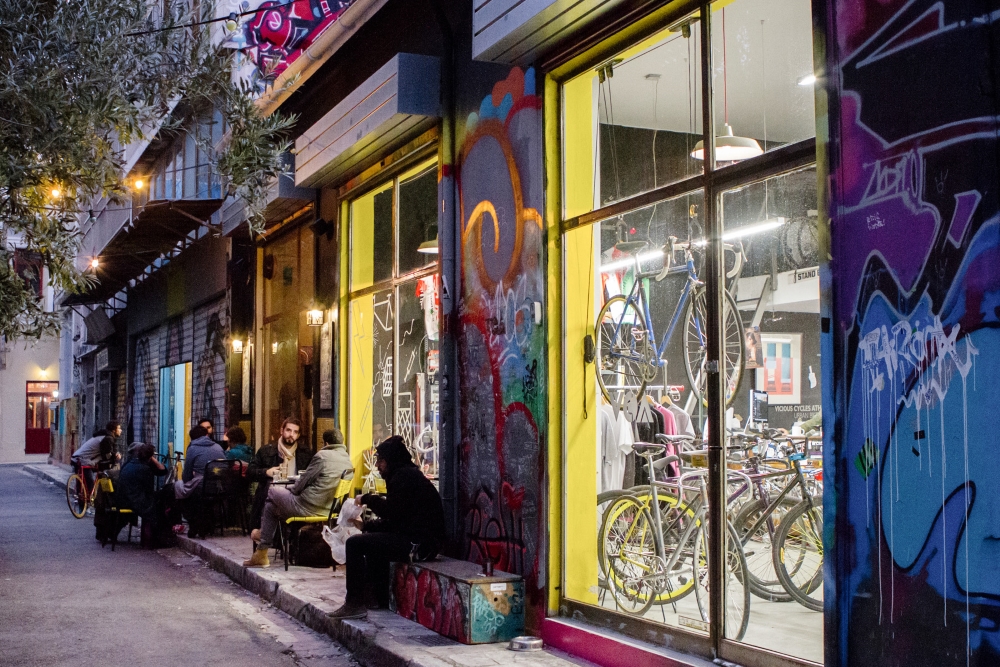 Any suggestions from The Handlebar menu?
We do some great bargain fillers, our Kedgeree is awesome. I get really buzzed up by the whole English–Indian food history. So much of our Western culture is influenced by it, without it we wouldn't even have the Gin & Tonic. So many of our crew are vegan as well, and getting cheap vegan food can be really difficult in pork souvlaki-based Athens, so we have halfed up the menu into vegan dishes and proper-cooked dishes, not just some lame salad. We only make food fresh when ordered, and seasonally change it to follow the natural growing seasons. We have such a great community who hang here, they need to eat well!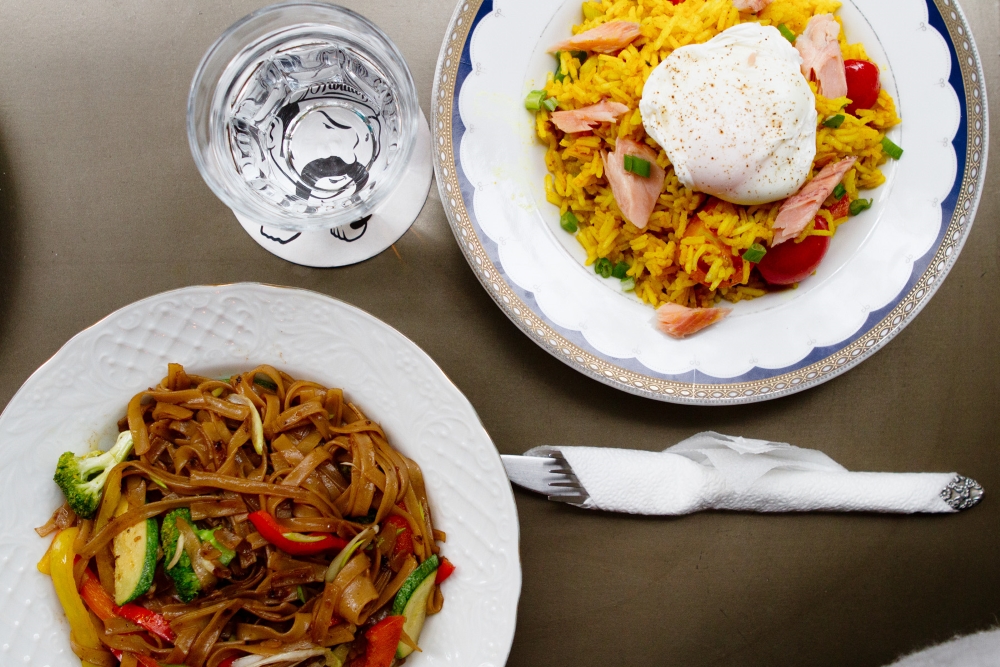 Asian wok-tossed noodles (left) and smoked trout Kedgeree (right)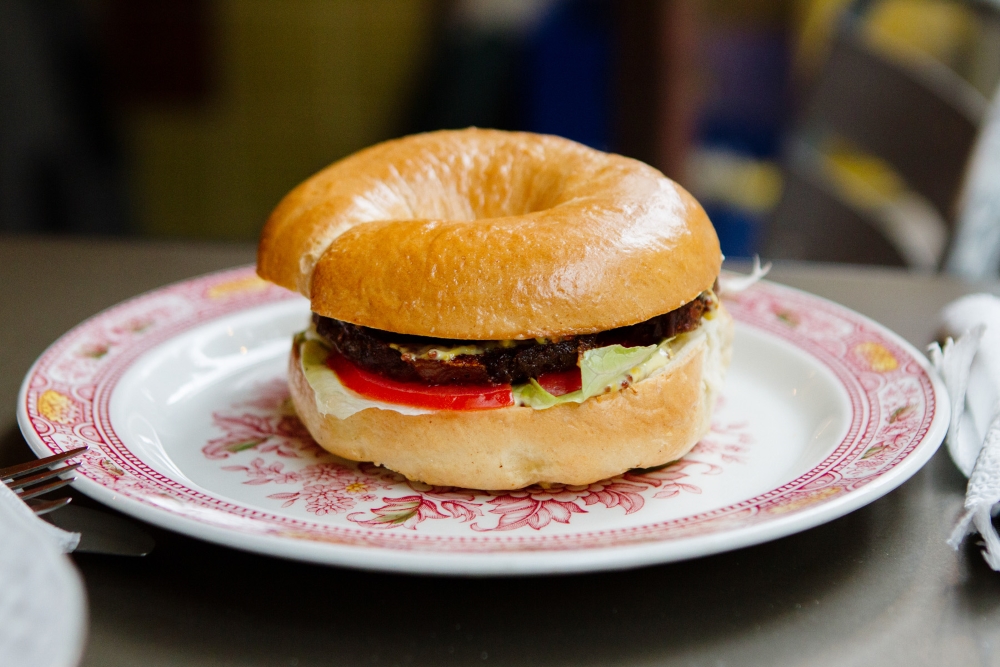 Browned Beef Bagel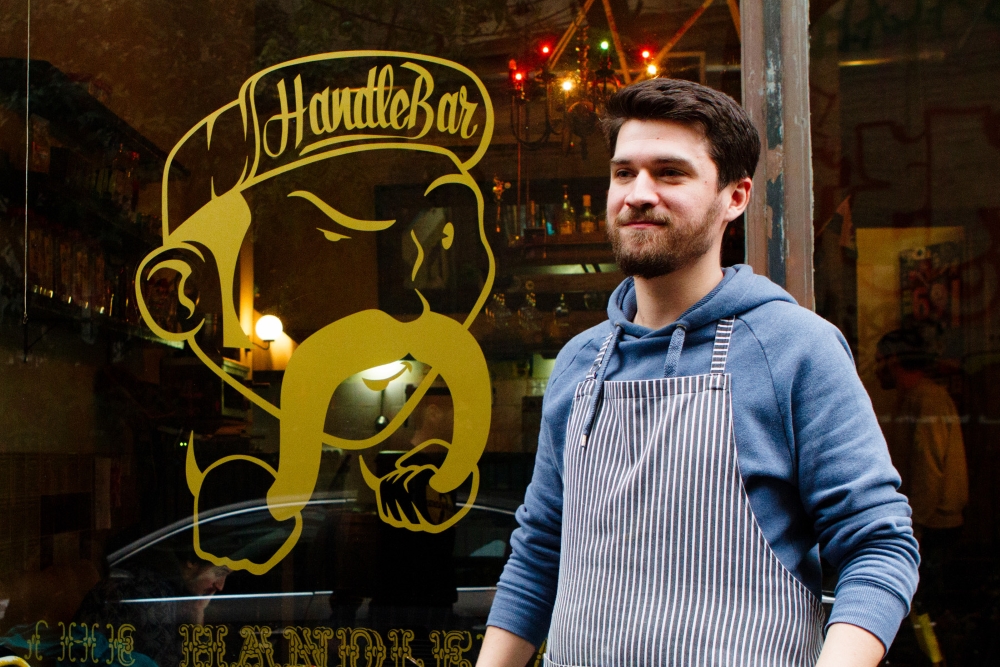 ::
VICIOUS CYCLES ATHENS / THE HANDLEBAR
Melanthiou 8
10554 Psyrri
Athens, Greece