Independent magazine publishing in the UK is alive and well with art zine-turned-internationally-respected-voice Very Nearly Almost. I can personally credit almost all of my street art knowledge to this publication (the other portion is down to loitering in Electrik Sheep while at University in Newcastle) and it's a joy to see it evolve every month.
What VNA have created however, is not a typical magazine. Always excellently presented and with insightful content, they make a special edition of every issue with an artist-screen printed cover. These editions are much lauded over and it's not uncommon to see a line snake out of the door of every launch event, just for the chance to get their hands on them. I'm very grateful to have some of these editions in my possession.
For a scene often viewed as exclusive, it's refreshing for such a niche magazine to not only be inviting and all-inclusive, but also run by a passionate and hard working crew. To delve a little more into the magazine, its history and its workings, we sat down with the guys a few weeks ago at their studio in East London.
TOM KIRKBY: Can you tell us how you started VNA [Very Nearly Almost], and why?
George Macdonald: VNA began as a creative project based solely on an obsession for documenting graffiti and street art in East London. I was photographing a lot of graffiti in London in my spare time when I started to notice the emerging street art scene in Clerkenwell/Shoreditch around 2004 with the likes of Invader, Banksy, D*Face and The London Police. I built up a library of thousands of images, mostly in 35mm format, and decided to create an art zine. Having started many projects before VNA that I never really saw through, I called the zine Very Nearly Almost and printed the first issue in September 2006.
Greg Beer: I turned up in London from Sydney in 2007 and quickly found myself doing as I had back home – going to every show I could and meeting and chatting to a bunch of people. I remember a friend who printed VNA at the time introducing me to George and a week later we bumped into each other and managed to blag our way into an invite-only Invader show at The Outsiders (which was the only LAZ gallery at the time). Around then, I said I would be keen to help make VNA something more. George got in touch shortly after and before I knew it we were meeting regularly and setting the foundations for what VNA is today…
What was the global street art movement like at that time?
George: For me as a photographer in London, every week was a treasure hunt to find the latest street art. It was just so energetic and unpredictable and you could tell that the same was happening in cities all across the world. Gallery shows were few and far between and the only people doing screen-prints were Pictures On Walls. In London, it was so much smaller and everyone knew each other. Back in the early 2000s, it was a movement that was challenging traditional graffiti by introducing new techniques, styles and blurring the lines and rules that had been in place for illegal writers since the '80s.
Greg: There was a big street art project before I came that saw WK Interact, Eine, Mr Jago and a few others painting all over Surry Hills in Sydney – and Melbourne has always just been switched on to graffiti and street art, but coming to London, I instantly noticed so much more work. And the galleries here were bringing anyone and everyone to town. It was exciting at the time. Blogs were starting to pop up that documented local and international work and you could see the consumption of the art changing. People would be talking about pieces that had just been painted on the other side of the world!
Roly [Roland Henry]: I was based in Bristol, putting on shows and running my own publication, Porn Mag, an art culture magazine, working with people like Sickboy, Xenz, and Mr Jago. Back in 2003–2004, you could still buy Banksy prints for £50 from Greenleaf Bookshop, so the scene was still pretty fresh and young. By 2006, it was starting to develop into the monster that it is today, more and more shows were happening, people like Sickboy were stepping across into the gallery world and making waves in public consciousness, but it definitely had more of a community feel back then, like a secret club. I remember coming up to shows in London at the old Dragon Bar and it was just buzzing.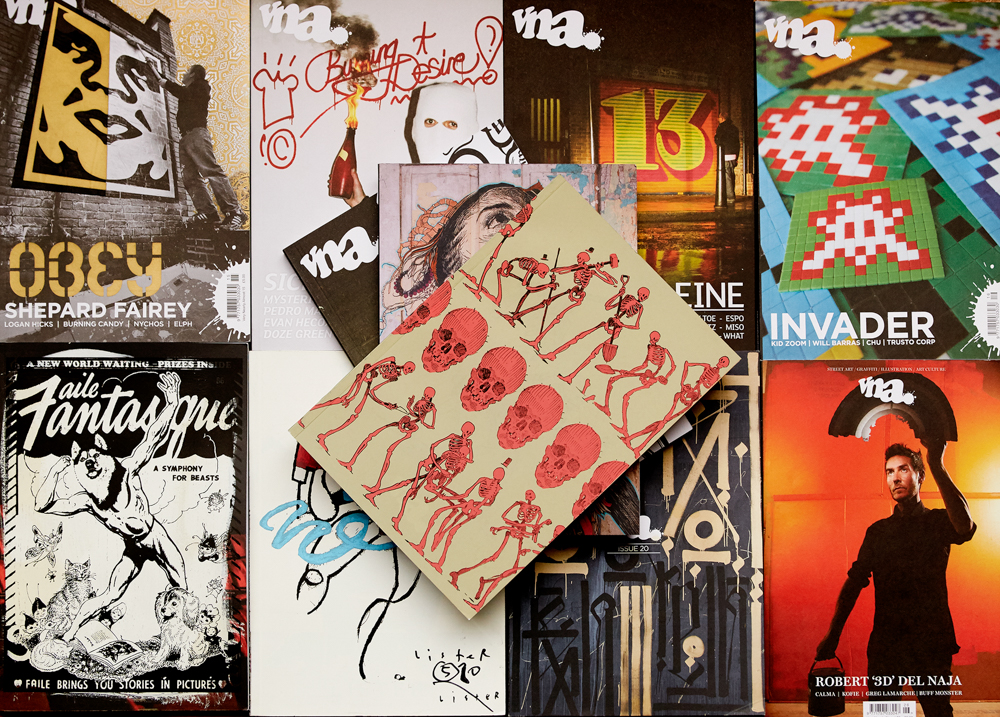 "Street art used to be Graffiti's little cousin, these days street art has become Contemporary Art's baby brother." 

-George Macdonald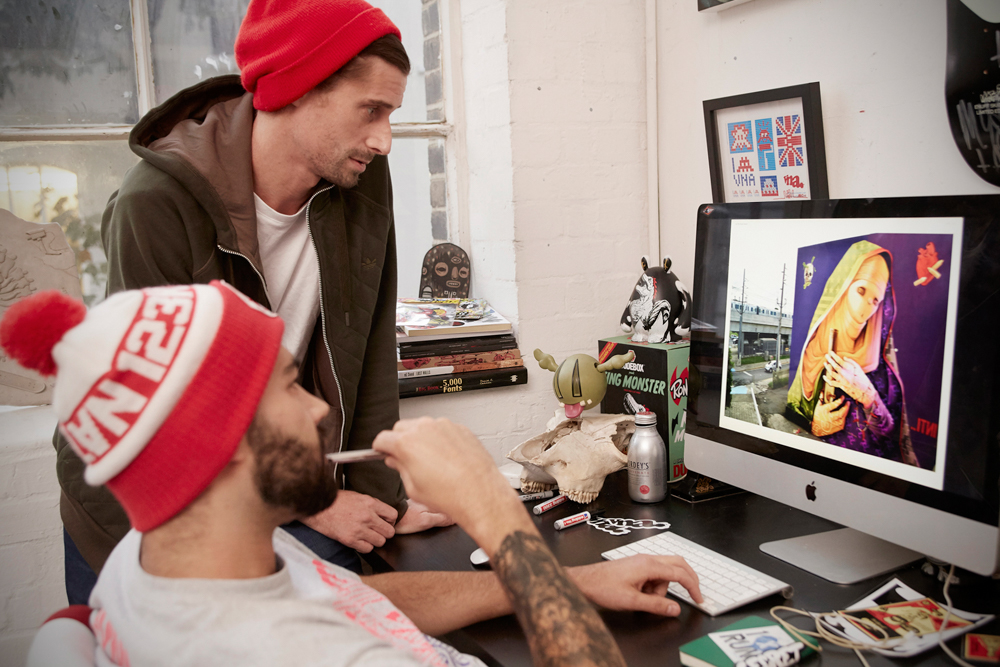 Are there noticeable differences between now and then?
George: The cynic in me would say that today most street art is based solely on profit-making, but there are still some people who create art on the street purely for the sake of the art. Apart from that, it's much the same except it's huge now. Banksy is a household name now and "street art" as a term is so much more easily digestible than graffiti. So many councils even allow some of the work on the street to be left alone – which would never have happened 10 years ago. The biggest change is the money involved in the scene these days. Street art used to be Graffiti's little cousin, these days street art has become Contemporary Art's baby brother.
Geoff Whitehouse: It seems obvious, but the Internet changed things. There was no Instagram. Flickr was good, but there wasn't the volume of what I'd call semi-pro people hitting the streets constantly, documenting how LES in NYC or London's Shoreditch were evolving. Now the amount of "art culture" available to people is both amazing, but also of such a volume that I feel like VNA, in some ways, has come into its own even more. We can only try to curate some of that work into each issue.
In terms of the art itself, the biggest change I've seen is just how many galleries there are now. Within the art itself, you see waves of styles... Obviously, for a while a lot of people were doing stencils – galleries pick up on that and then there are hundreds of similar-looking shows and prints.
One big thing I've seen and actually a few people we've interviewed also called out is the rise of the digital print. It's great idea to make artwork available at an affordable price and I think what the guys at 1xRun are doing should be applauded. Unfortunately, you also get the other side of that coin with digital prints at $200 plus.
How do you walk the fine line between graff and gallery? I know there's always been friction there.
Geoff: Ah, that old chestnut. I personally think we just look at good art... doesn't matter if it's what people might think of as "graff," abstract art, stencil on a wall. There's good and bad on all sides of that equation. I love seeing a Faust sticker on a fire hydrant as much as I love seeing Etam Cru painting the entire side of a block of flats.
Roly: [Laughs] We're always gonna cop it on this one. As much as we all love proper graffiti, we cover the whole range of the spectrum, from train bombers like 1UP Crew, through people who sit on both sides of the fence, like Word To Mother, to illustrators, tattoo artists who wield spray cans, gallery owners, photographers, the lot. We basically act as a documentation of what's out there, but there's just so much – and so much good art now – that it's hard to cover everything all the time. We're still a really small team without the resources and reach of Juxtapoz or Hypebeast.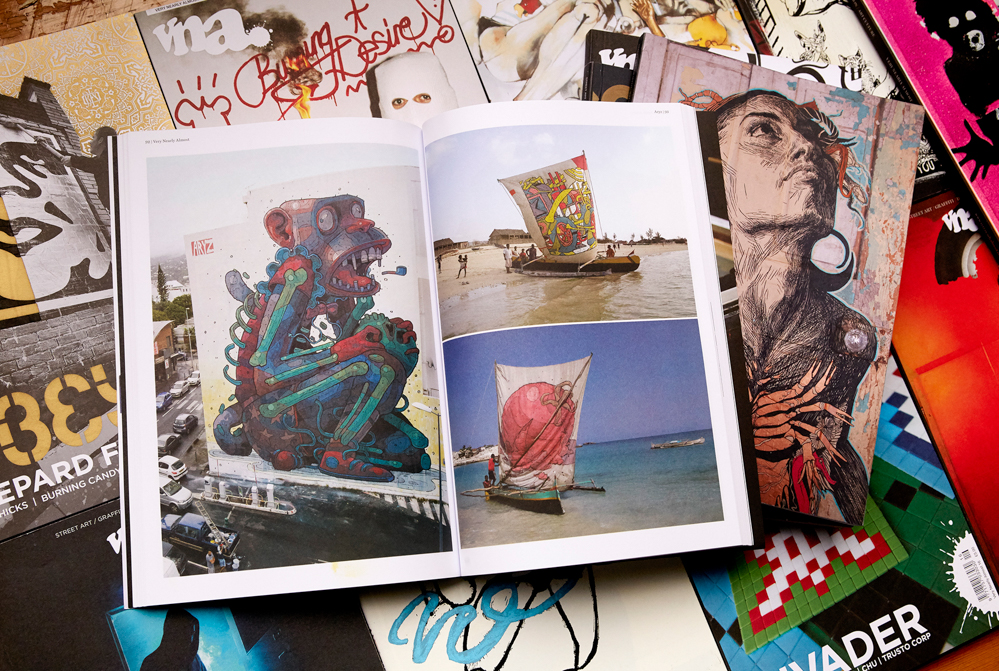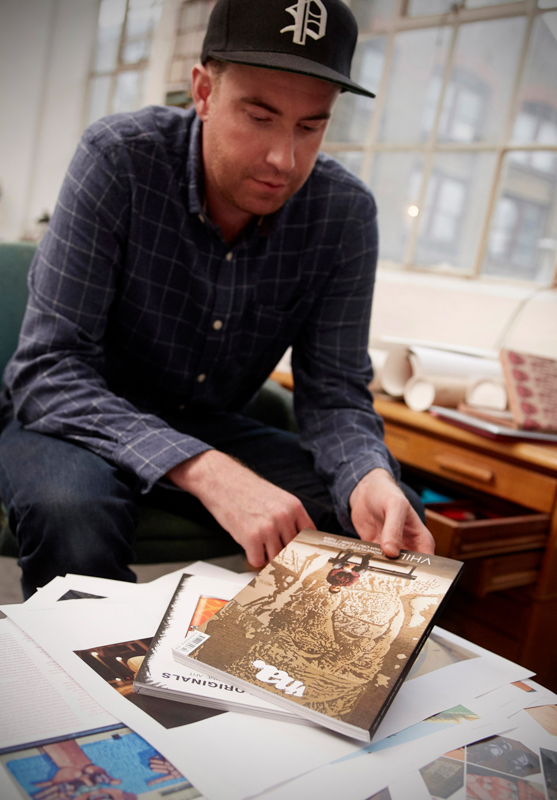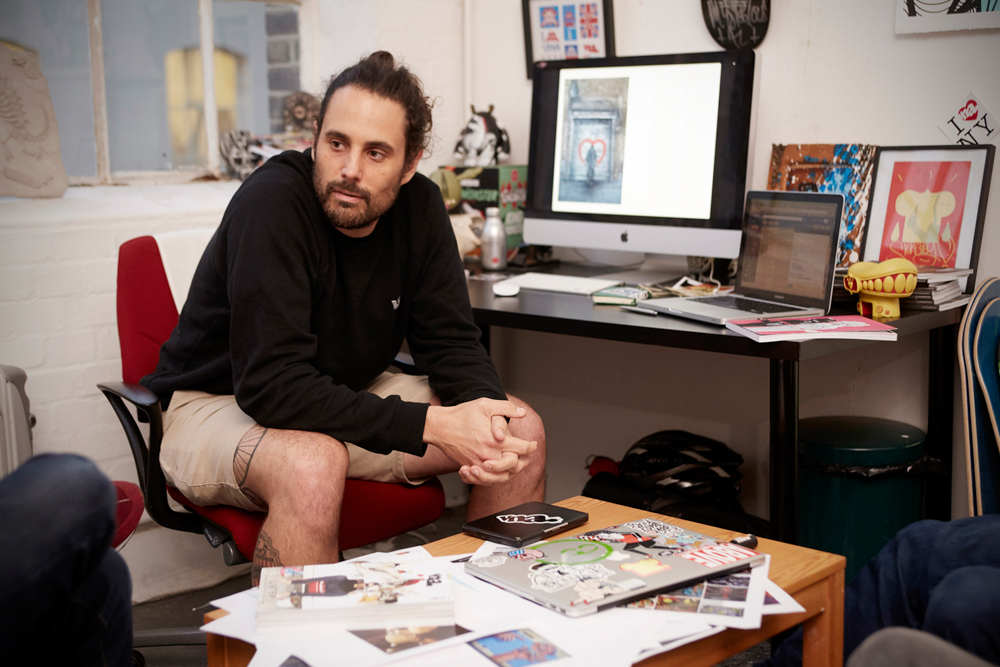 Where does VNA fit into that equation?
Geoff: I think the thing we've always been wary of is not to get into critiquing the art. Leave that to Brian Sewell. I suppose there's a subconscious element of that because if we like it, it goes in, if we don't, we tend not to.
But we've always taken the stance of documenting the streets – that's where we grew from – but now mixing that with street art, graff, burners, tags, stencils, illustrators.
Roly: It's hard to know where we place in that overall. Obviously, some graffiti purists are always going to give us stick for "selling out" or diluting the culture, but we kind of just keep our heads down and avoid the mud-slinging. We all appreciate good art in all its forms, from tags, slaps, and burners right through to pieces by Swoon and Faile in galleries and museums. No one's ever going to win the battle of street art vs. graffiti, so we leave that to the Internet forums – we learnt that lesson pretty early.
You've grown quite a bit since the start, not in the sense of team size, but in terms of quality and respect from your peers. Have you had any growing pains along the way?
George: Well, we have grown as a team over the years. At first it was just me then I met Greg Beer, our art director, who has helped grow the magazine since issue 7, then we got Ben on board as our web guy and we began to get taken a bit more seriously. Copywriting from Zang and Video from Pete, along with writers, Geoff and Gin, plus our Manager Roly. So it's grown considerably. I think we have matured and people appreciate a company like ours who have let the magazine grow organically and [remain] independent all these years. Along the way, there have been plenty of growing pains though…
Geoff: The biggest "pain" is ensuring a high-quality magazine goes to print on time. That basically means even though it's released 4 times a year, we're always working on it, rather than panicking 2 weeks before deadline. Mind you, we still panic.
Roly: Yeah, it's been a big focus this past year to really up the quality. We've kind of hit our optimum size and format – for now – so we're really pushing the overall quality of writing up, both online and in print, with print articles being written up into proper stories rather than just Q&A format all the time. Greg's really been pushing to get all of the artists decent portrait shots and with the help of some really talented photographers – James Sharrock, Tim Hans, and Birdman most recently, we're finally seeing those come in. Obviously we're very much a visually-driven magazine, so we rely heavily on people like Hooked Blog, Claude Crommelin, Butterfly, No Lions, Ian Cox, and all the other guys to provide decent images of people's work, whether it's studio, street or gallery.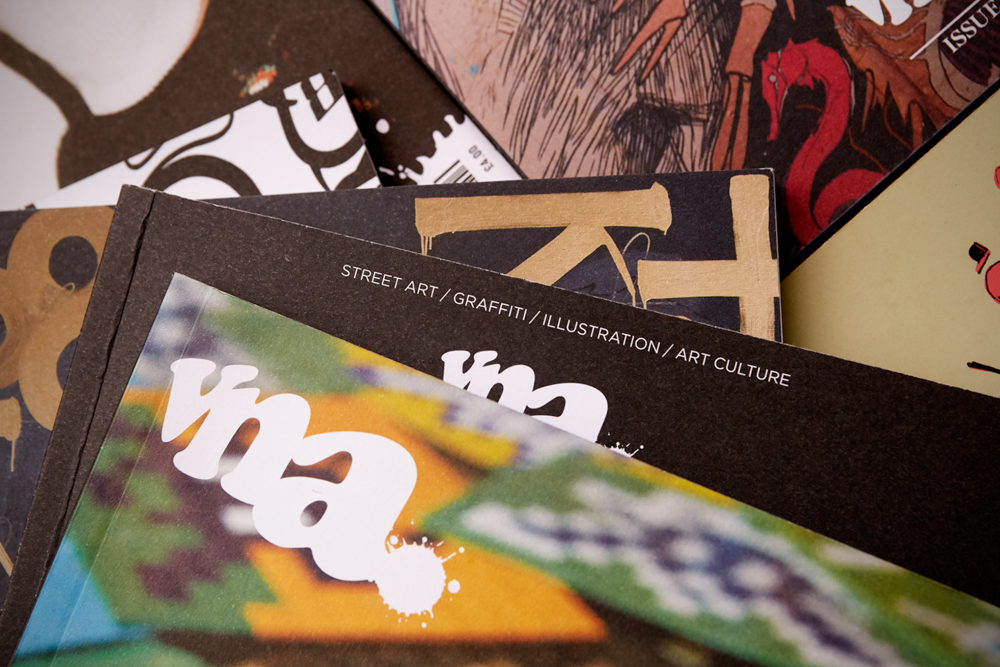 We all know print is a difficult business – what are some of the challenges associated with putting out a consistent print magazine in the Internet age?
Geoff: I think you already said it – consistency. Weirdly the feedback we've got from a lot of people is that they like the physical mag. I think that's part of a wider culture of magazines where people who offer really nothing different to what's available online have been in decline. But well-presented, well-written content will always win out, and really, print mags offer the opportunity to have a 3k word feature that really digs into an artist and their work. You see it with stuff like Green Soccer Journal too – the format of a physical mag isn't a barrier to anything, it actually offers a lot of options and content types.
You can find street art images on any number of blogs, forums, Flickr, Instagram, etc., but a lot of folks like the features, the mix of styles in the mag. It's one of those things where people can put it on a shelf and keep going back to it. It's also rad to see some people creating custom frames to put the Limited Editions on the wall.
A lot of the folks who supply photos – and I want to thank them for that – say they enjoy seeing their images in print rather than on a laptop screen.
The challenges are pretty obvious. Time, the costs, making sure the content is timely, sorting out distribution, which has been a bit of problem in the past, but one I think we're finally over.
George: Yeah there isnt a lot of money in print, but we are passionate about the tangible collectible magazine such as ours. You can't even get close with digital magazines. No matter how much you try, it's not going to work. Some of the problems arise from a lack of investment in terms of physical advertising as there is no budget there anymore, but it's okay, we have some great advertisers that have stuck with us over the years and our readers have always supported us.
Which has been your favourite special cover?
Geoff: Obey was pretty special because it felt like the magazine had really made it. I mean, we got a screen-printed cover and Obey Clothing to do a collab tee. My personal favourite is Faile just because it really has a classic Faile feel to it, thick paint, each one slightly different. And there's a cat on it.
Roly: Ah, there's so many; Sickboy, Faile, Swoon, Lister, Conor, Aryz... I don't want to choose just one, because they're all individually amazing, but I think if I had to it would be the 3D cover, just because I grew up with his music and artwork and they still hold such a big place in my heart.
George: Invader. After Shepard Fairey on the cover with VNA 15 it was always going to be difficult to top but I tracked down Invader in Paris and we agreed on an interview and a special edition and we launched it at Pictures on Walls in London. The magazine had a classic Invader print on the front, a screen-printed envelope and a sticker sheet and he signed every single one, so it was pretty special.
Greg: I love the first limited cover we did with D*Face. It was just such a rad print and a really enjoyable experience work with a down to earth artist of his calibre.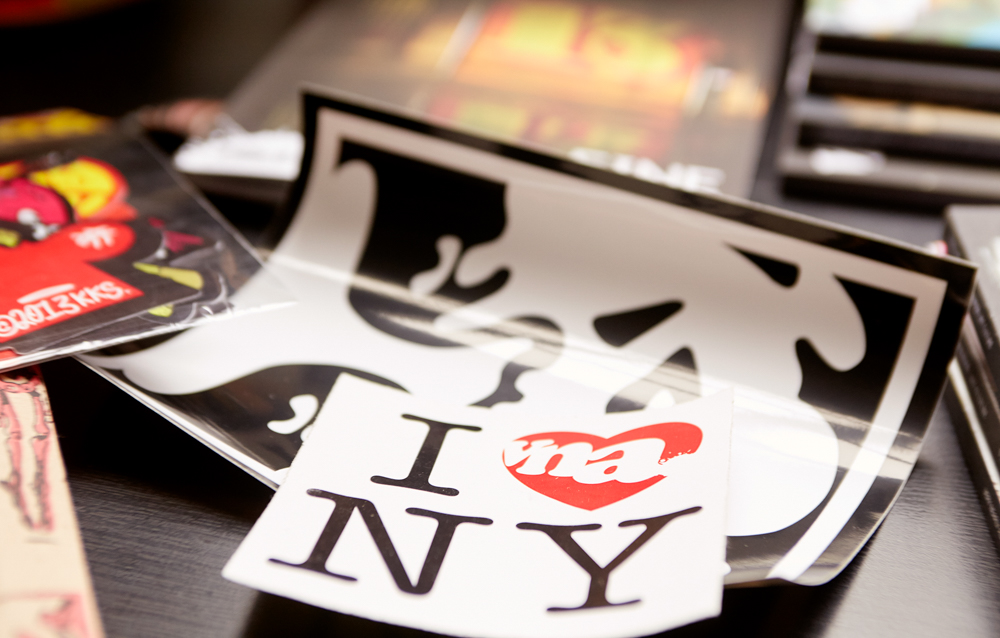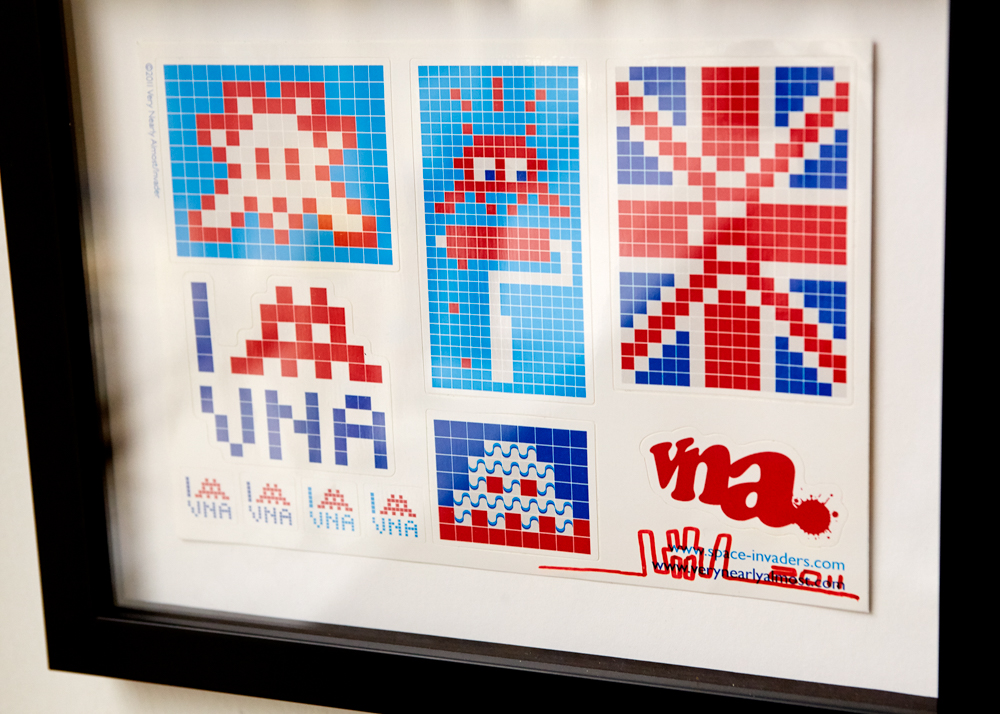 Ever worked with any divas? I can imagine you have some stories, right?
Geoff: I can think of one guy who will remain nameless, who would only communicate through assistants. But honestly most of the people we've worked with, from cover artists down to the up-and-comers are generally great people.
I'd rather focus on the people who have been so positive and supportive, or been up for a laugh with us. INSA is a top guy and I think maybe a little misunderstood. D*Face is super supportive. The London Police signing acapella versions of their 'Dog Songs' in the studio was surreal. Eelus was a total gent as we basically took his studio apart to do some shots, while he put Black Sabbath Live and The Shining soundtrack on the stereo. Good times.
Roly: Hahaha, I'm sure there's plenty of names we've cursed at one point or another, not least of all between the team, but what's great is that everyone we work with has their own style, their own way of working and we have to adapt to that to get what's best for them and what's best for the magazine. It usually works out one way or another and we're always learning; it's never stale.
George: We have had a few near misses where the artist has pulled out at the last minute, which is always just really disappointing, but we have grown to accept these issues and deal with them as they happen. Artists are busy people and big business, so I can understand when the timing doesn't quite work out.
What sort of stress levels go into actually putting out the mag, then having to do a launch party, sell X amount of special covers, and sort all the distro out, all around the same time?
Geoff: High. I think some of the pressure we put on ourselves because we all want to produce something we're proud of. We still suck at being organized, despite our best intentions and plans.
George: I think Greg is under the most amount of stress with putting the magazine together especially with last minute artist "Issues" but yeah in general printing a magazine comes with some pressures but the team handles it pretty well and its all worth it when you sit down with the finished magazine in your hand and flick through it for the first time. Totally worth it.
Greg: The beauty of being truly independent is that we can do what we want and produce what we want. Hitting deadlines is important and selling mags keeps us going, but I think the main stress is as Geoff said, making sure we produce something we are proud of and pushing to make the next issue better than the last, not just 'another magazine' we release.
Roly: Talk to me after deadline and we're all good.
What have you got coming up next, and how to do you plan to grow in this internet age?
George: Issue 28 drops mid November and we are really excited to have Mike Giant on the cover. It's a real scoop and we are chuffed to have Mike in the magazine for the second time. His work covers many fields and he has an interesting story to tell. I met him in 2009 at his studio in San Francisco to do an interview and he was so welcoming. A great guy and the feature is pretty awesome.  After issue 28 we are just planning on growing as much as we can in terms of distribution and also building and expanding our content. We are looking at ways to use the internet to grow the business and to do interesting things, but I can't see us creating a digital version of the magazine.
Greg: We're not far off issue 30 and then 10 years of doing this thing (geez that's a long time!), so we are planning some interesting things around those milestones. And we are working with some artists and festivals on some interesting projects for the coming years.
Roly: Heaps I hope! Obviously we have to keep a few aces up our sleeve, but we're just gonna keep doing what we do, keep learning and keep building this awesome network of creative people as we go.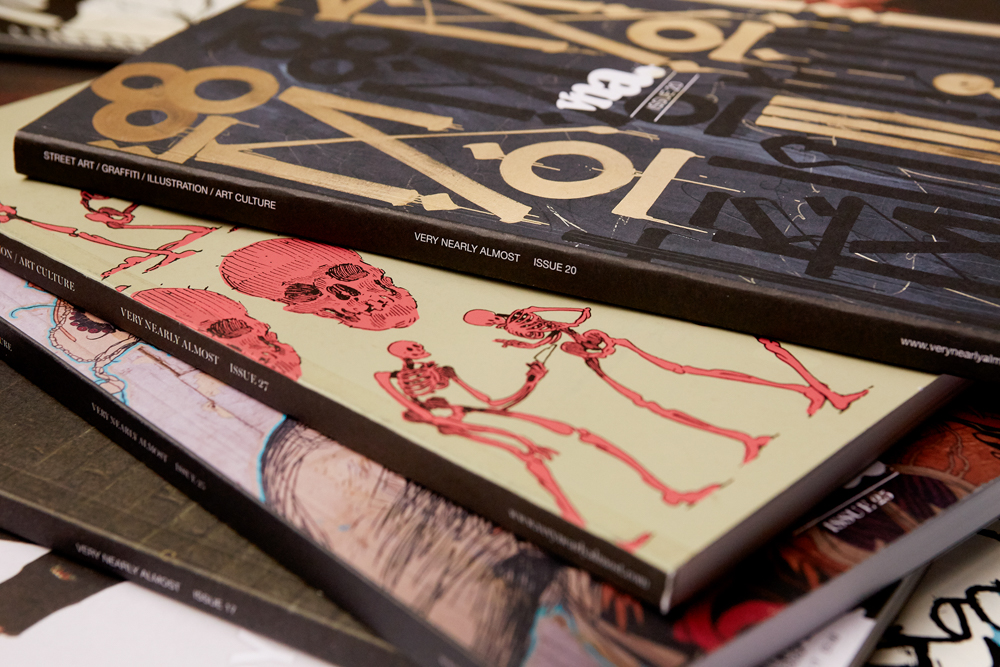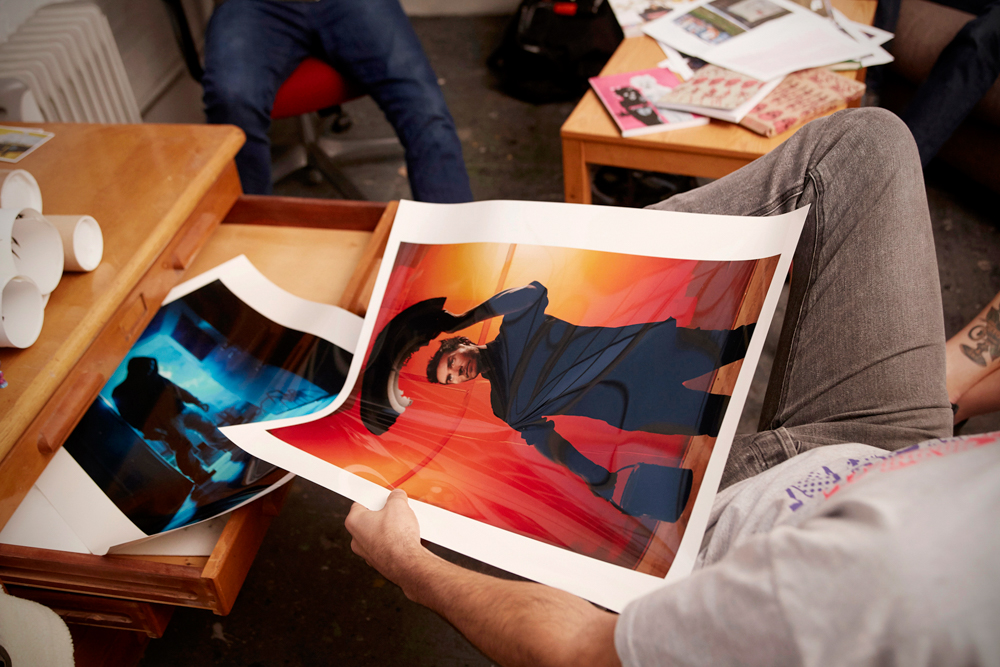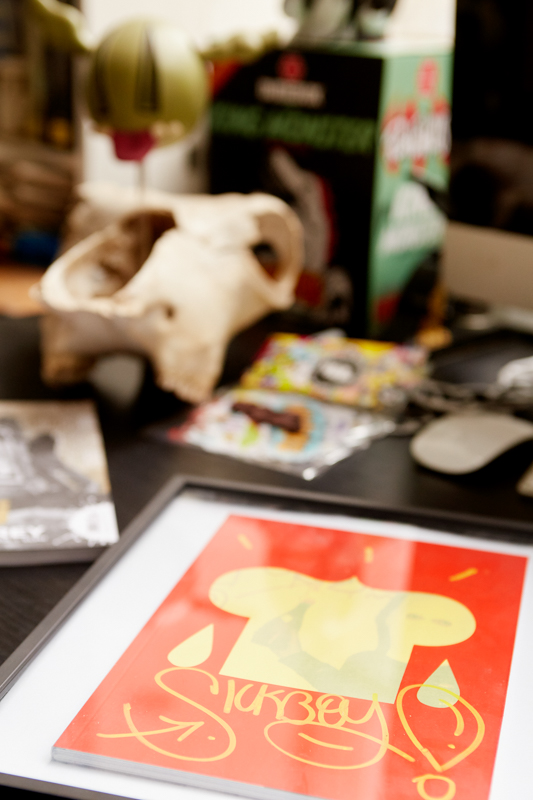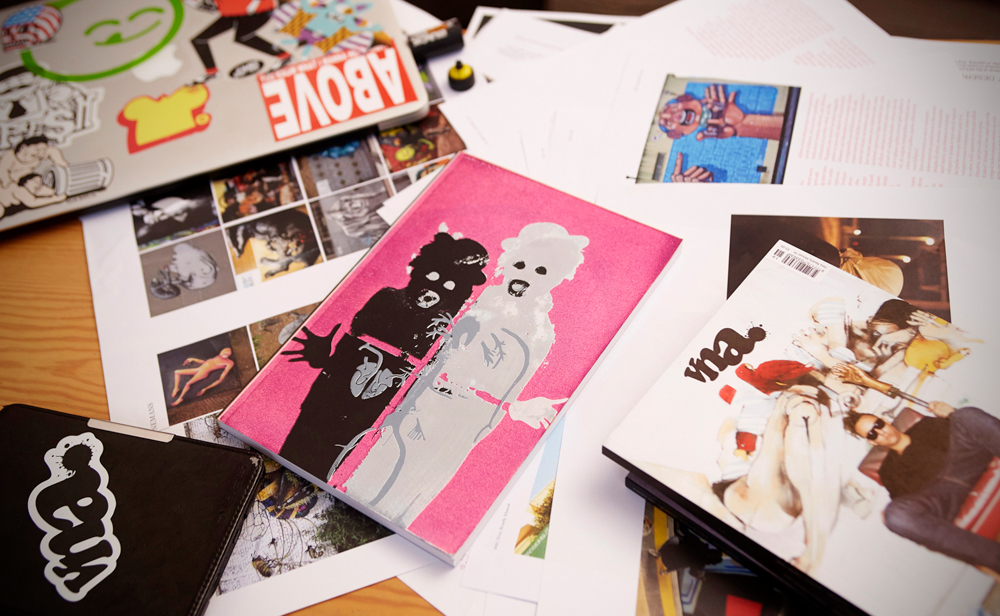 ::