DJs are our generation's rockstars. We live in a day and age that allows you to live lavishly, pushing buttons for a cocaine-driven dance floor thirsty for the soundtrack that will inch you closer to your next bad decision. You can tour the world entertaining packed venues with luggage filled with clothes outweighing your music equipment (laptop). But behind the prestige and mania that marks the lifestyle of today's DJs is still a world of tastemakers that carry the torch of the culture's roots by challenging listeners with new and exciting music to enjoy and listen to.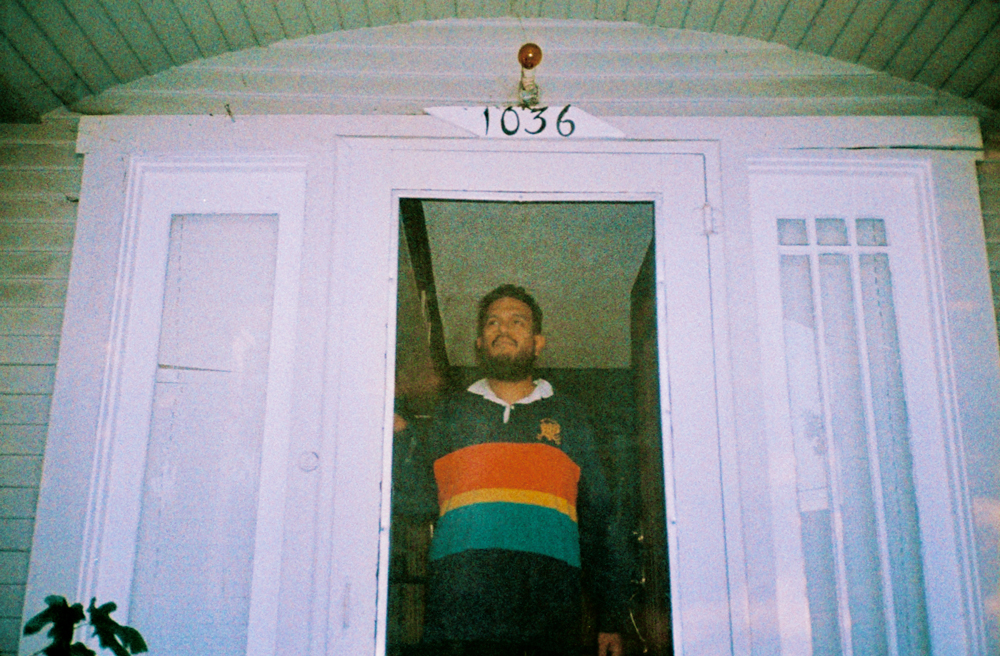 Elvin Estela aka DJ Nobody, is a LA-based DJ/Producer that continues to provide a platform for the idiosyncratic and unheard. He is a resident DJ for the world-renowned Low End Theory party that showcases the exciting frontiers of underground music and production. Most importantly, DJ Nobody is a musician that provides for the culture by doing more than twisting knobs to the latest flavor of the month jam. The vinyl collectin', Polo flexin', ILoveMakonnen loving' DJ dedicates himself to the duties of remaining well versed in all that contemporary music has to offer.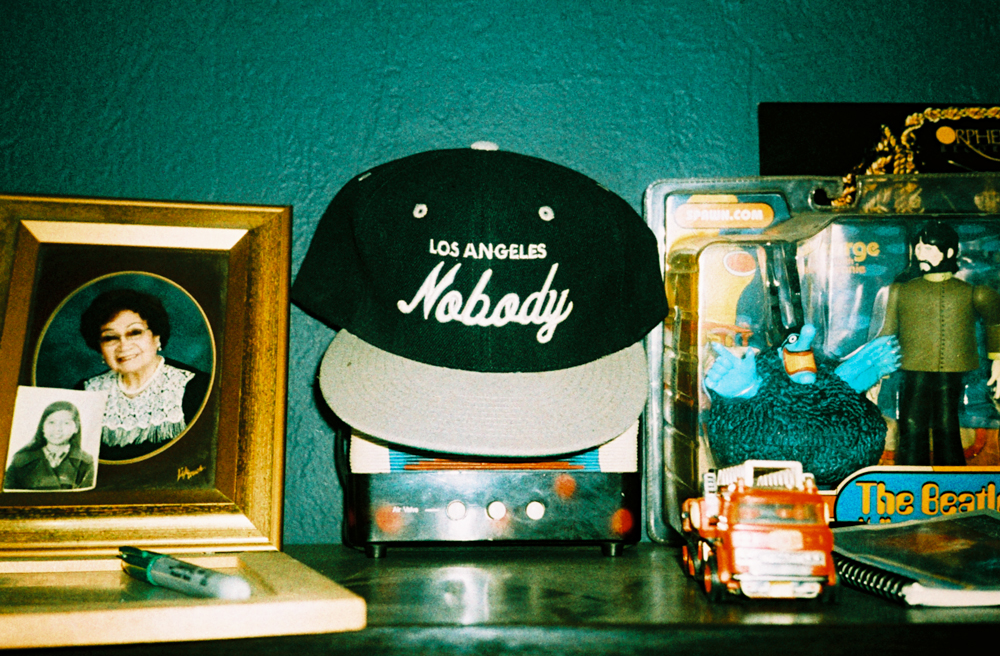 I recently linked up with Nobody at his humble home on the cusp of Eagle Rock and Highland Park to talk new music, collecting Polo and today's music-collecting conveniences.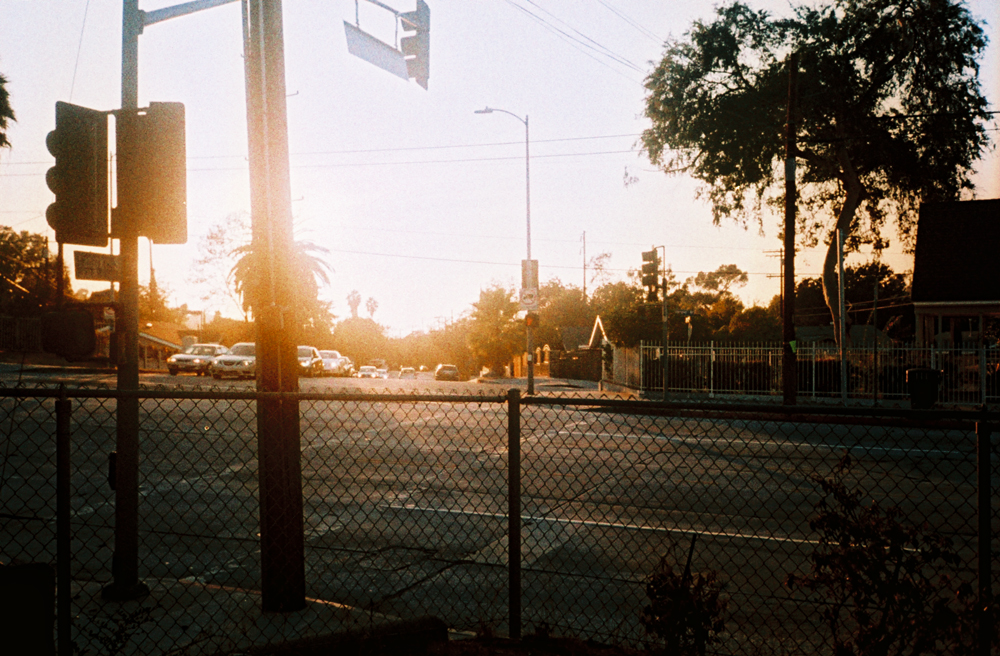 After being welcome by a Sphynx cat named Louie from behind a screen door; I walked into DJ Nobody's home to find him barefooted on a futon readying a bong load. The blinds of the household were drawn letting in little glimpses of the 6PM sun through to shine on a living room full of vinyl records, trinkets, and a melting Dali clock. Elvin remained on the futon and reserved all the half-hearted salutations; welcoming me into his home as a homie instead of an industry connection.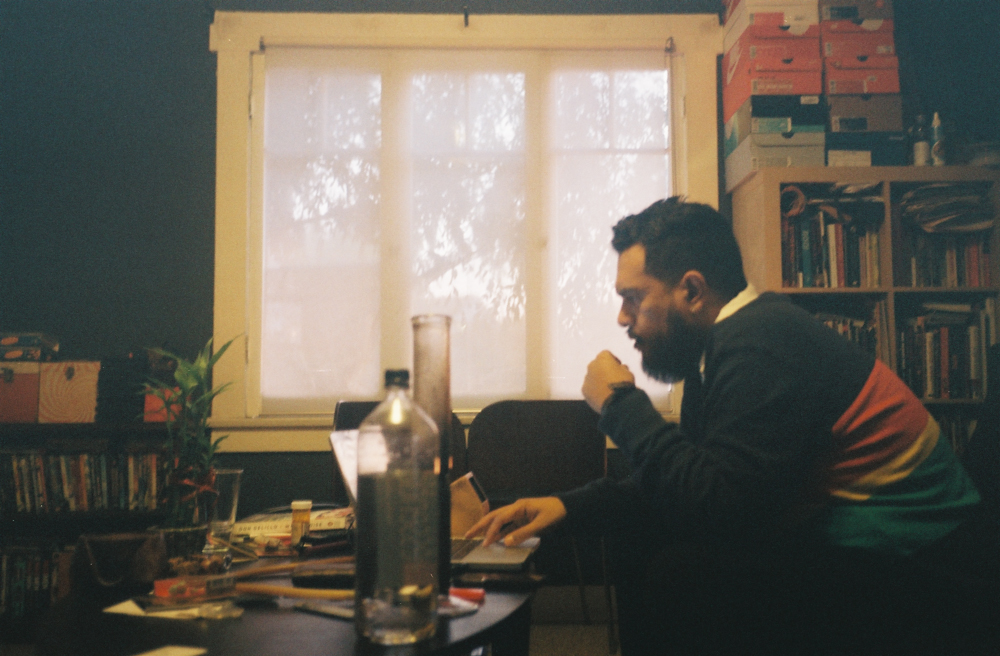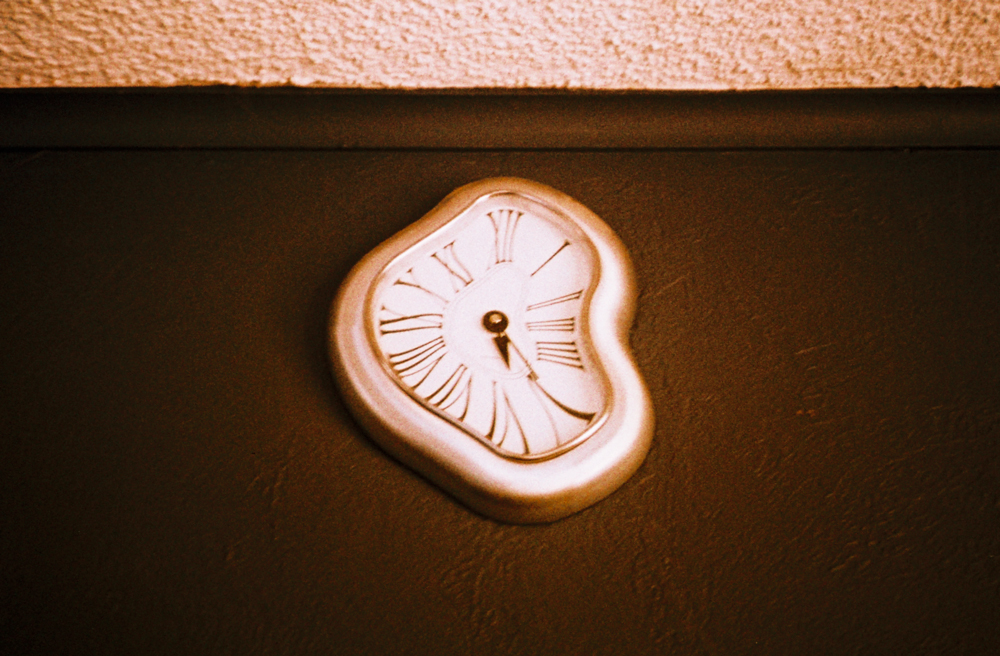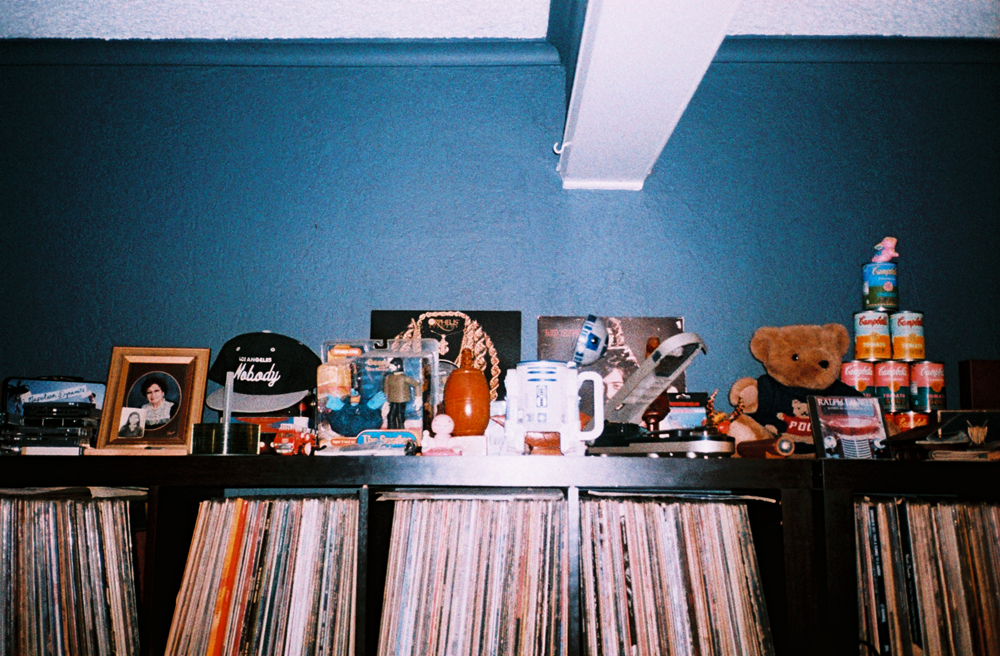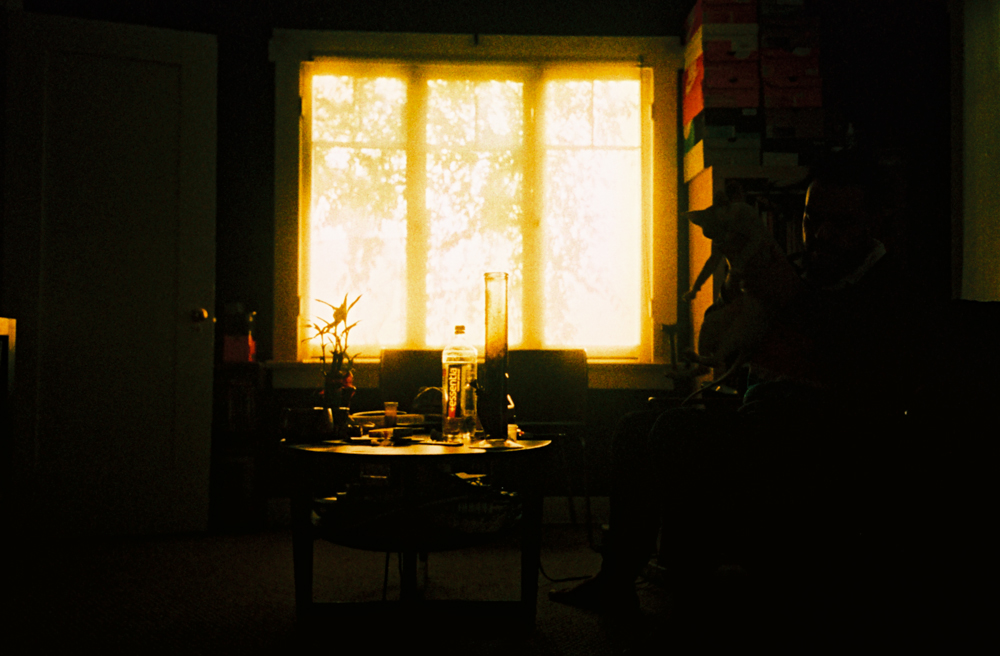 We engaged in all the necessary small talks the meeting of musicians summons. We chatted about upcoming music endeavors and the release results of recent works. We spoke of our most recent guilty pleasures in rap. We listened to new artists like the 19-year-old rapper, Bones, out of a warm-sounding Roland monitor. Louie responded to the call of his name when he wandered off too far.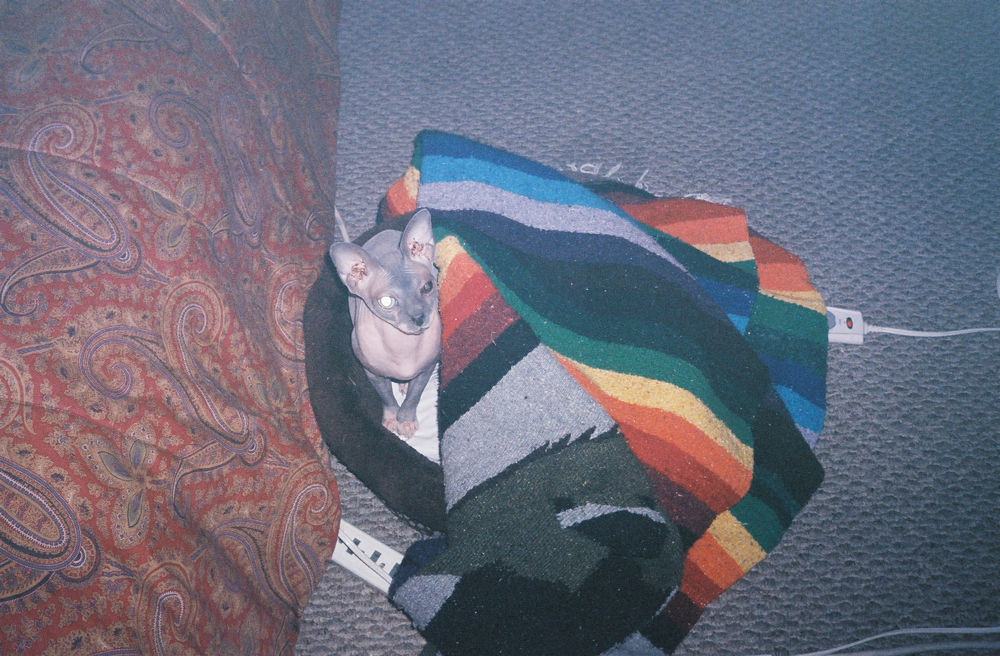 The late afternoon continued on with Nobody soundtracking my visit with arbitrary song selections. He explained the method to his playlist as a means to being equipped with a music arsenal ready for any occasion.
As the playlist continued, I realized rap music was outweighing the psychedelic rarities I know Nobody is well-versed in. This opened up a chat about the state of today's music and how we as music lovers consume it.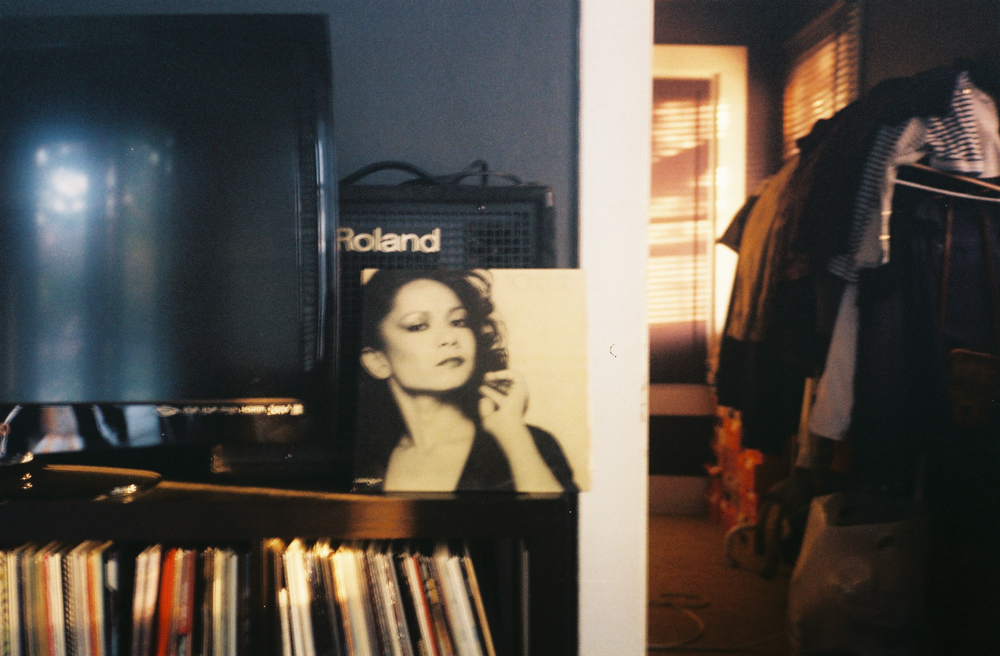 He expressed his avid appreciation for much of today's contemporary rappers. He brought up its accolades of simplicity and its undeniably fun and carefree nature. We conversed about today's world of music as the Wild West with artists and musicians succeeding by fulfilling roles of super stardom for the masses to rally behind. He compared it to the rockstar statuses of the '50s and continued to discuss that the lines dividing music genres as well – as underground and mainstream – no longer exist.
Everything falls under "Pop music" and Nobody calmly reminded me that it runs its course until somebody Kurt Cobain's it all and shifts the culture.
With a couple bong loads in my system, I remembered that Elvin collects Polo. His Instagram is full of rare finds within the worlds of vinyl, sneaker and Polo collecting. I asked him if he could pull out a few of his favorite pieces. We both found the whole process humorous as he told the stories of where/when he found each clothing gem. He told the hilarious stories of random Polo heads flexing on him throughout the years and how serious the hobby can be taken. He went on to explain his affinity for collecting Polo runs parallel with the nature that drives collecting vinyl. He sarcastically stated the obvious-yet-ironically avoided statement that, "Hmm.. maybe you should buy what you like?"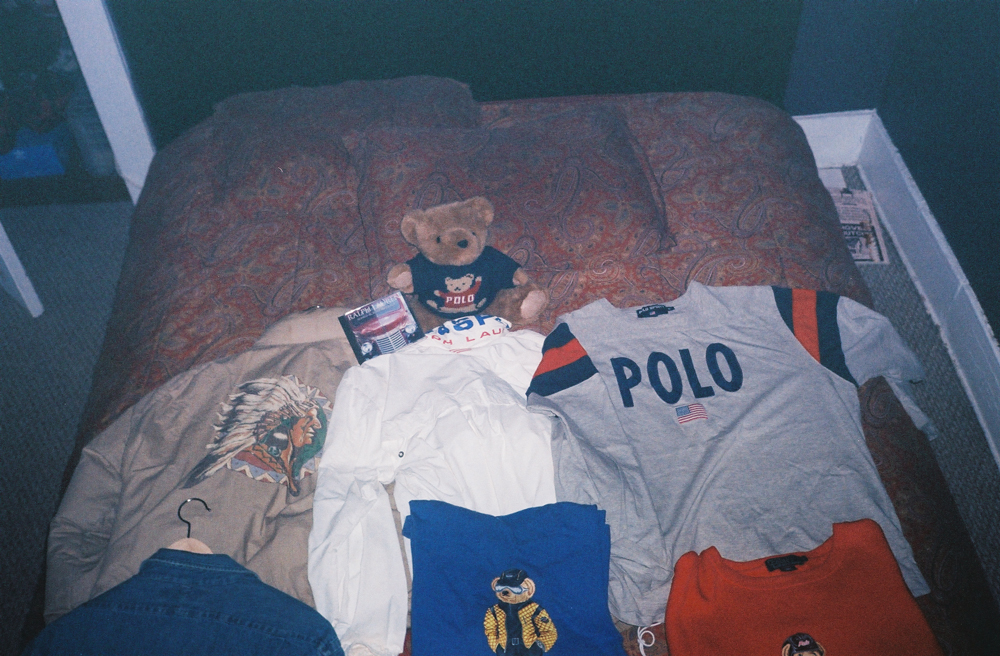 I concluded my visit with some daps and a reminder that we need to link again and talk music.
Even with the overflowing amount of rappers, producers, DJs, bands, managers, labels, etc. continually being bred by today's one-hit-away-from-stardom culture; there still remains the need for a world of people that genuinely enjoy listening to music. After all the uneducated debates and opinions, it's still the greatest thing in the world to get excited over. I guess that's why I appreciate an artist like DJ Nobody. He reminds me that behind every poppin' dancefloor, ironic rap smash single, and world-renowned underground beat scene; is someone that really fuckin' loves music.