When we caught word that our friend, the rapping, rag-slagging Renaissance man, Casey Veggies, would be headlining the El Rey Theater in Los Angeles, we knew it was a showcase not to be missed, but we have to admit that we weren't adequately prepared for the all-star backup he'd summon to stage with him. Last week, Veggies, alongside opening acts Travi$ Scott and Sir Michael Rocks, brought out some seriously heavy-hitting talent, including Kanye West, Schoolboy Q and Dom Kennedy, uniting in one place to cause a miracle lineup in Miracle Mile, igniting a full-blown audience frenzy and heart palpitations in throngs of kiss-blowing ladies.
We most recently blogged about the not-so-green Veggies in regards to the Peas & Carrots shop opening on Fairfax and our accompanying The Hundreds collaboration tee, and he was kind enough to let us interview him about his foray into music, his relationship with Odd Future, as well as to clarify some pesky little rumors about his family legacy in the business. Here are photos from the memorable show at El Rey, as well as our interview.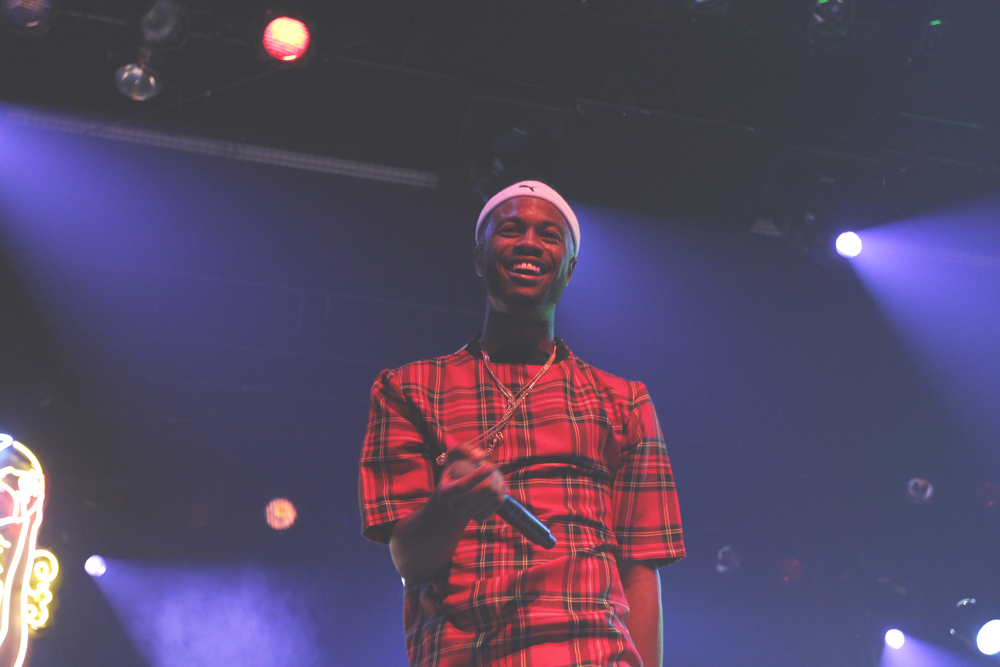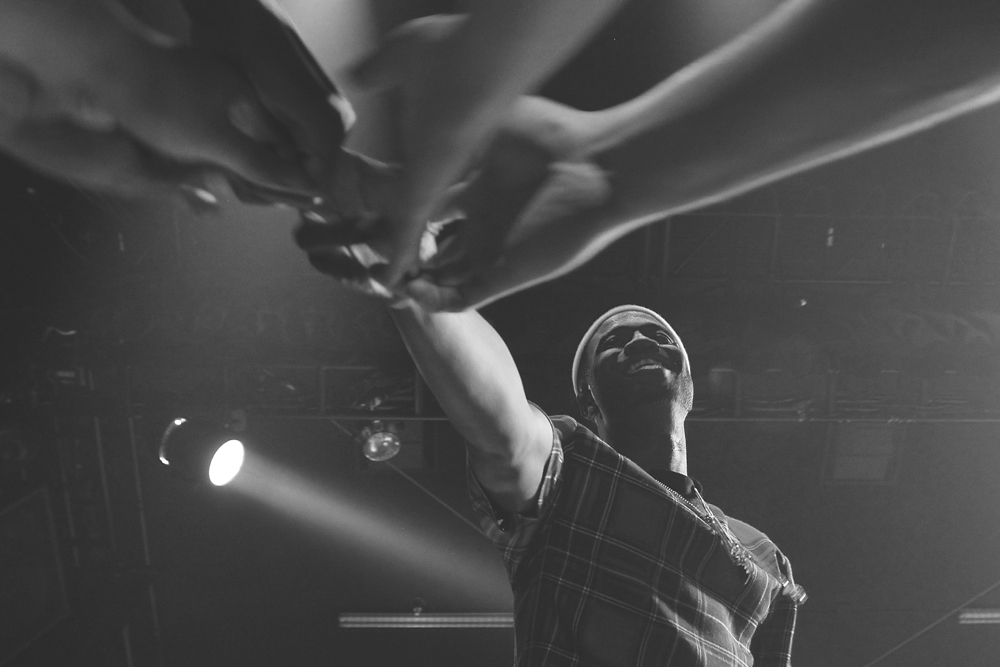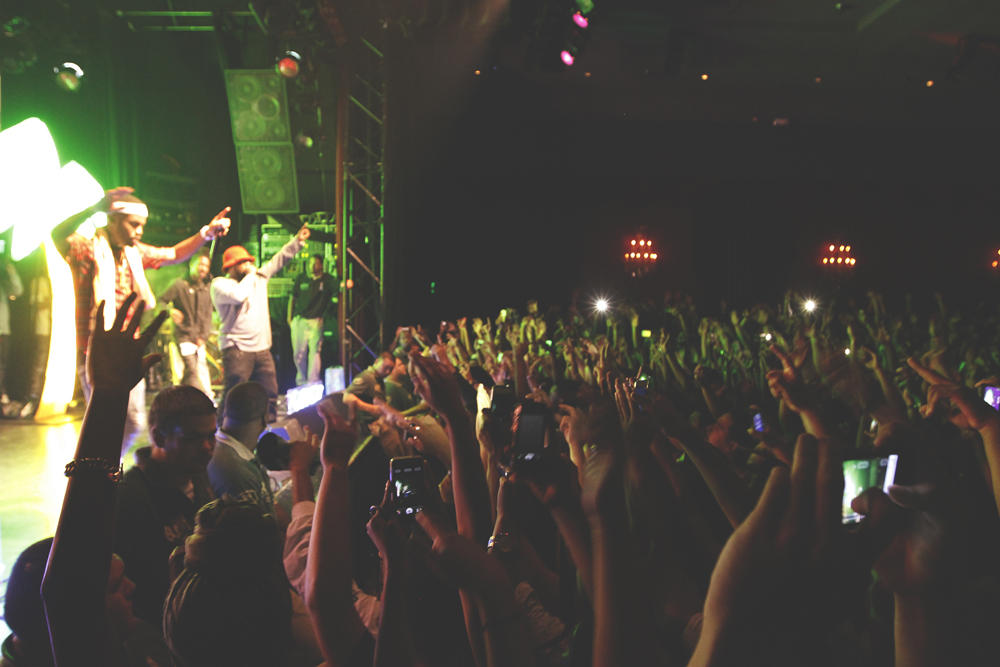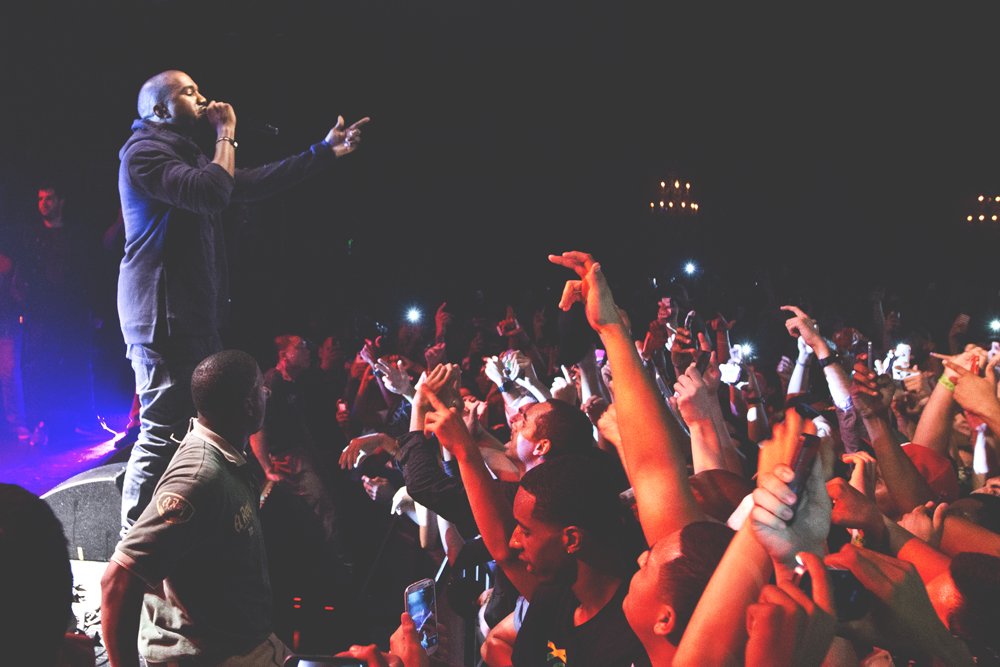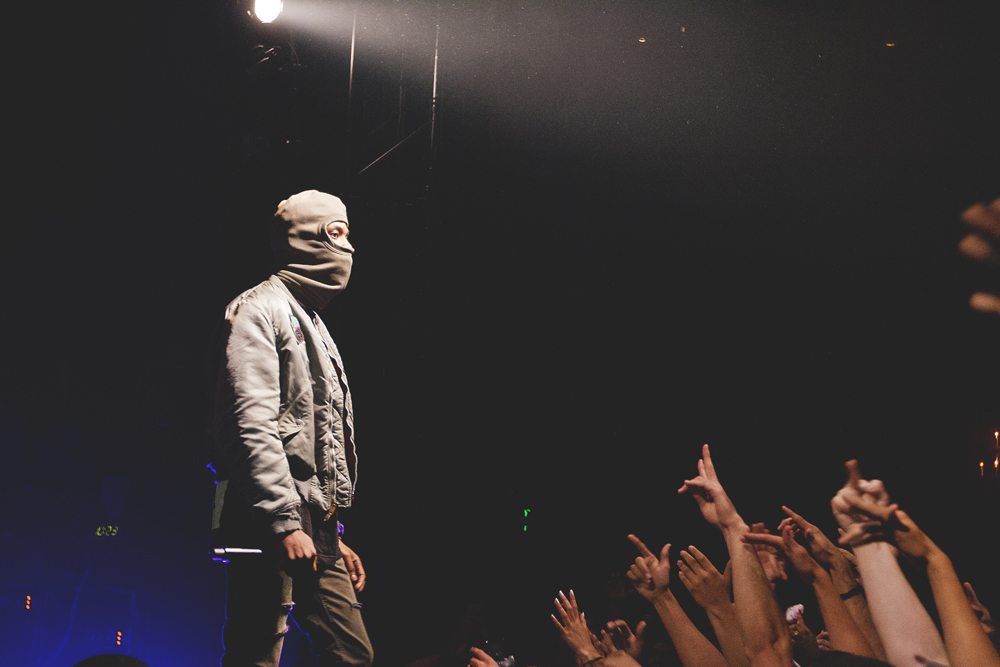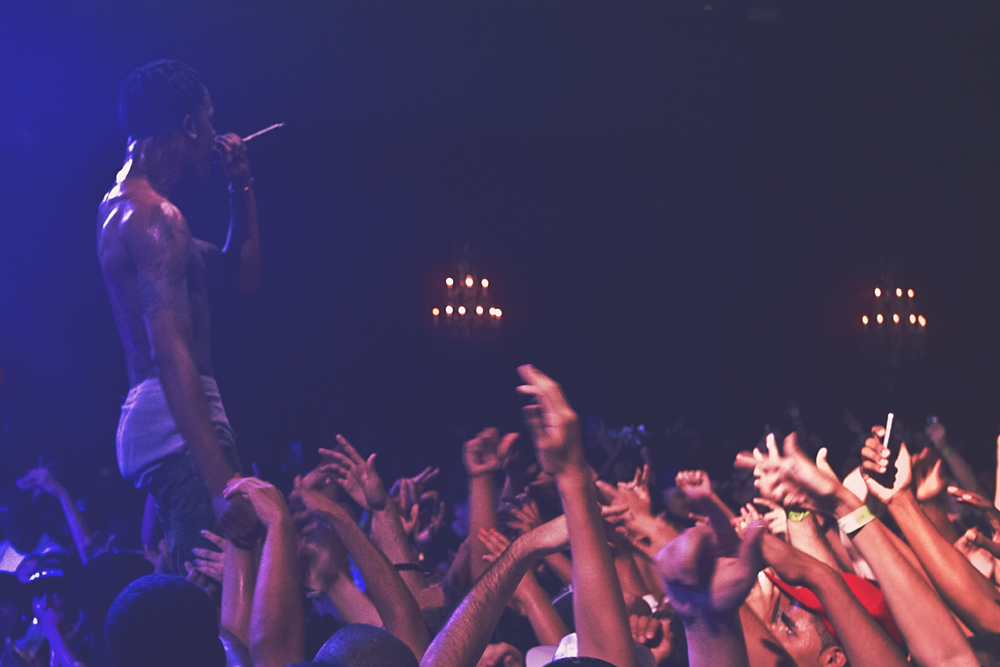 How'd you get into rapping?
Casey: I think I was just curious with the art of it. I was listening to rappers like Kanye and Nas and there were certain songs that were coming out in '05 or '06 that were just intriguing me to really get into it and fall in love with music. I remember when I heard "Heard 'Em Say" by Kanye West, that was one of the most inspirational songs for me. And hearing music that was so inspirational just made me want to do the same thing 'cause I saw what it did for me, and I thought maybe I can do the same for another young kid that's trying to come up and be inspired. So that was one of my first main motives to pick up the pen and pad and start writing.
I hear through the grapevine your dad used to be Jay-Z, as well as Damon Dash's bodyguard. Did that figure in at all with you wanting to pursue rap?
Casey: It was something that he didn't really tell me 'til later on down the line. I didn't really know it 'til maybe around the same time he realized I was trying to get into it, when I was about 12. He began to tell me stories and what he was into when I was about 7 or 8, and when I was 7 this was what he was doing. And I wasn't even aware of what was going on. And I wasn't even aware of Jay-Z and stuff like that. But he showed me the "Girls, Girls, Girls" video and he was in the back. When Jay-Z walked off in like the director's cut, he was in the back on the set. My dad was one of the guys walking behind him, one of the security guards that followed him out. So it definitely didn't play that big of a part, because I kind of got inspired more by Kanye and the new generation, and my life was just inspiring me to get into it. I'm just a creative person who wanted to get his thoughts out, and I just use it as a steam. And yeah, my dad was a bodyguard for Jay-Z, but he wasn't the one who got me super into music like that.
Your most recent album is titled "Life Changes." Why did you decide to call it this?
Casey: I think it was just more of me as an artist I just had to put that out. I felt like that's what I was experiencing at the time. I was 19 going on 20, your eyes start to open up a little bit, things start to change, and you just start to look at stuff with a new perspective. So I felt like "Life Changes" was the best thing for me to say to another kid my age, that's going through that same thing. Or another girl who's going through a change. Or someone… I just felt like it was something people could relate to. And also mainly it was how I was really feeling at that time, like a lot of stuff was changing and I was just watching the changes that came from all the work that I put in in the last couple of years. And I took it in stride, and I feel like that was the story that I should tell at the time.
What compelled you to brach out and pursue a solo rap career?
Casey: I think it was just me as an individual, I just have a leader aspect to me that I just wanted to do my own thing and come up with my own sound and my own "what people perceive me as." And I wanted to perceive me for me, you know? So that was what it was mainly about. Creatively, it's great to be in a group. I love working with group members. When I was working with Odd Future it was magic because it was friendly competition and we were all pushing eachother to be better. So we would all come with the most creative flows and most dopest raps because we're in there vibing off eachother and eachother's energy. So it was dope. That's what it was all about.
With all this talk of collaborations, any interesting collaborative projects in yours or Peas & Carrots' near future?
Casey: I'm working on my album really heavily right now, and we got a lot of ideas and a couple artists that I'm thinking of doing a lot of work with, and other artists that I'm trying to get in and work on a couple songs with. You know, a lot of stuff in the works, but I just want to really focus on my album and really give people the best debut album I could possibly make.
words by Jane Helpern
interview by Olivia Stiglich