Kicking off March SO appropriately, Vans OTW debuted its 3-piece LA-centric Block Collection by throwing down at club Los Globos with an ultra-secret surprise guest, ScHoolBoy Q. Completing the night was Gaslamp Killer, Nosaj Thing, Salva, members of the WEDIDIT Collective, Them Jeans, and more, with hellish visuals by SuS BoY.
Vans OTW's Block Collection was clearly born out of a celebration of that Cali life. The capsule three-piece pairs OG profiles with subtle two-toned stylings, low-tops overlaid with suede, and fresh handwoven uppers remixing the iconic checkerboard print. The Block promo video playing across the screens depicted a day skating with the crew – all palm trees against clear-day LA sky and time-lapse nighttime traffic looking figuratively like the lifeblood of the city. Repping the Fairfax and La Brea blocks proudly and profoundly, the Bedford, Prescott, and Tesella pieces are now available at select Vans OTW retailers.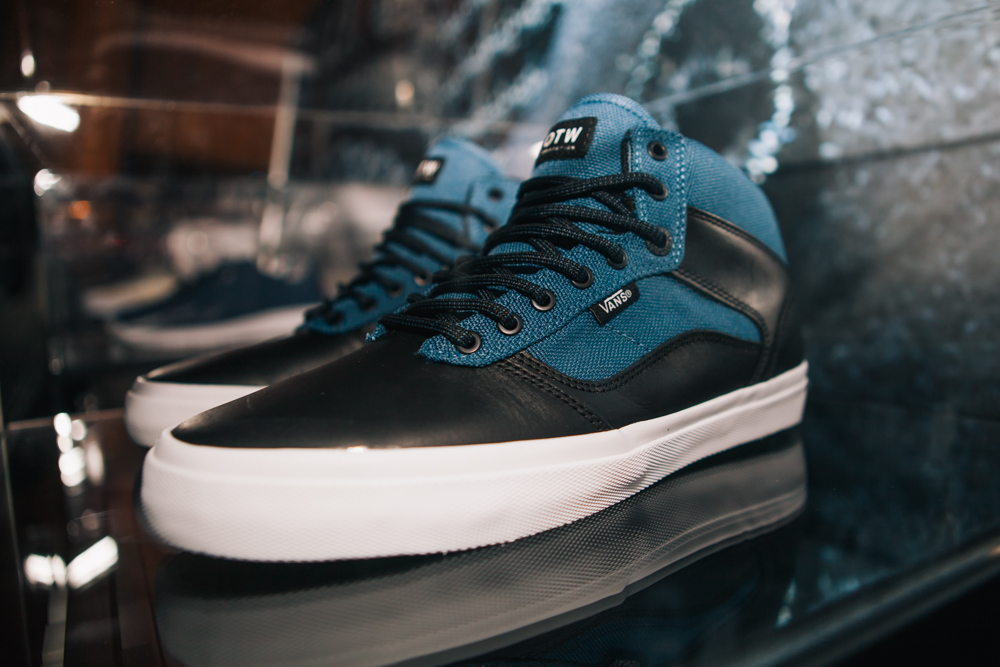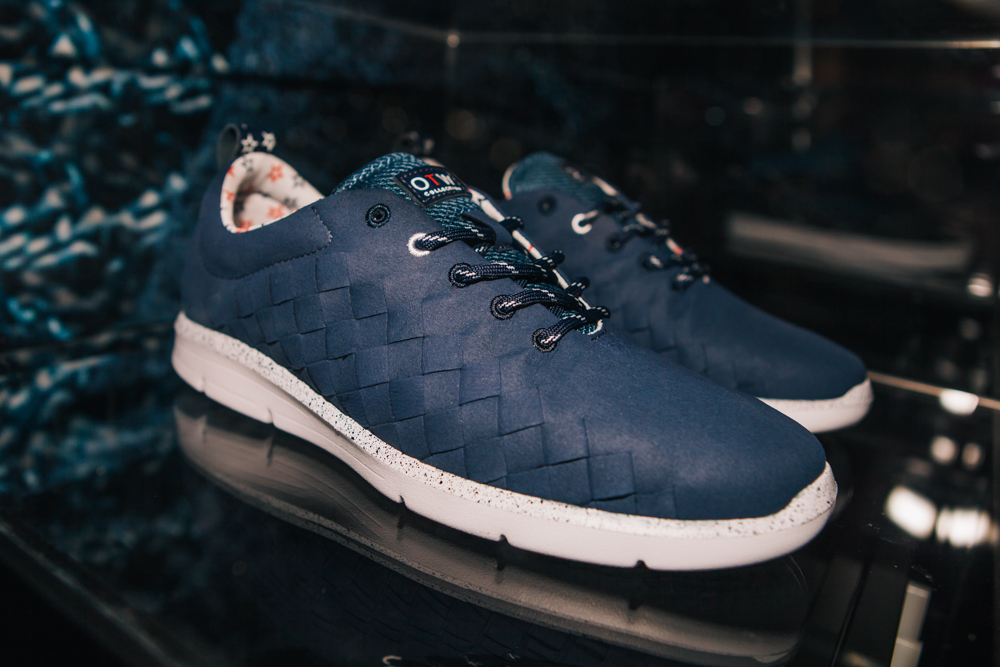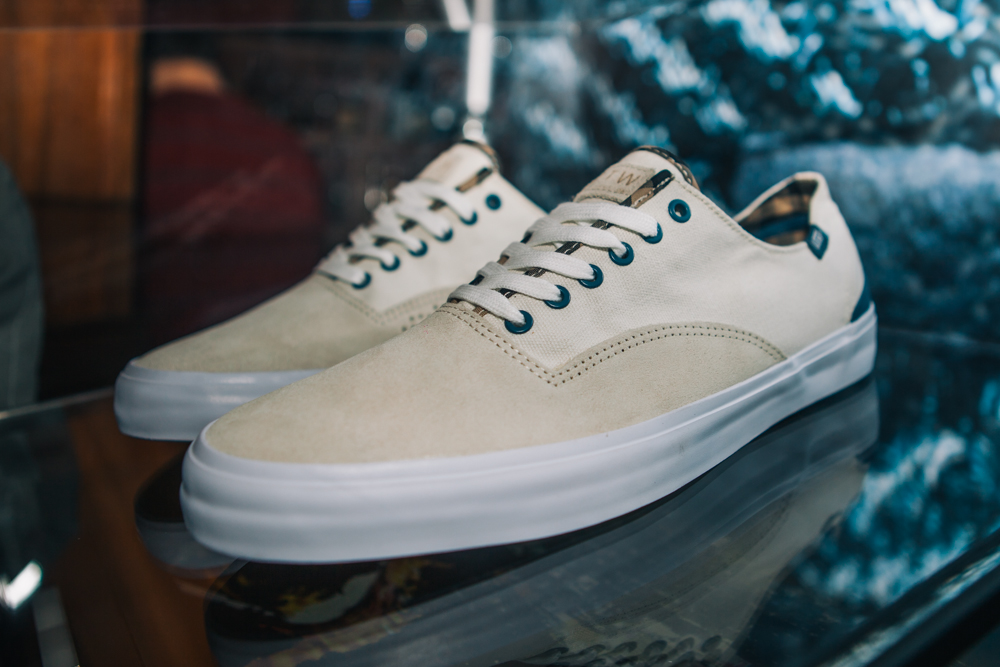 …NOW ON TO THE SHOW: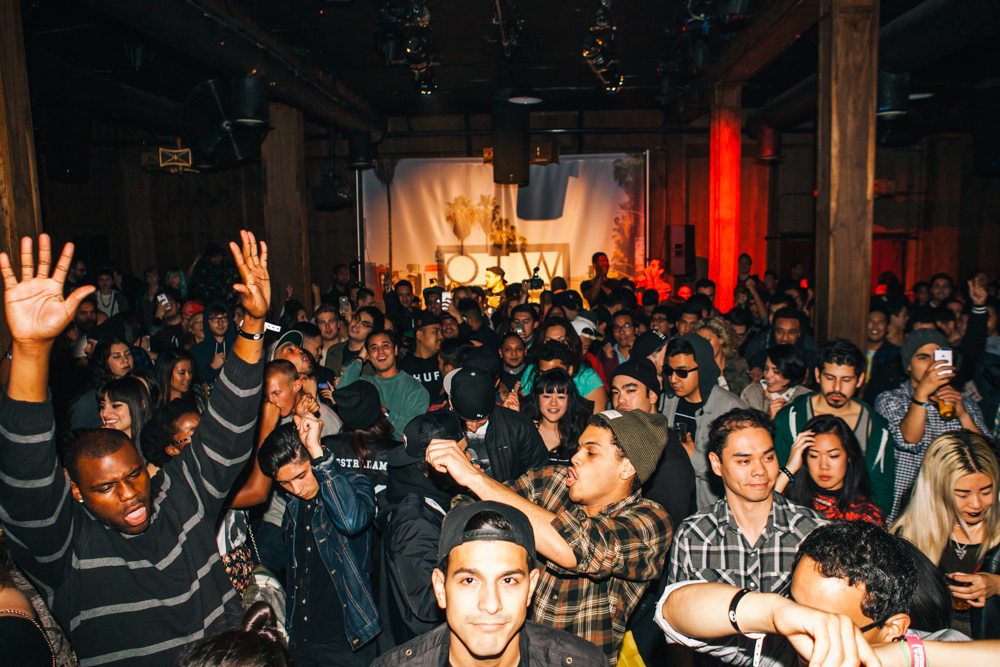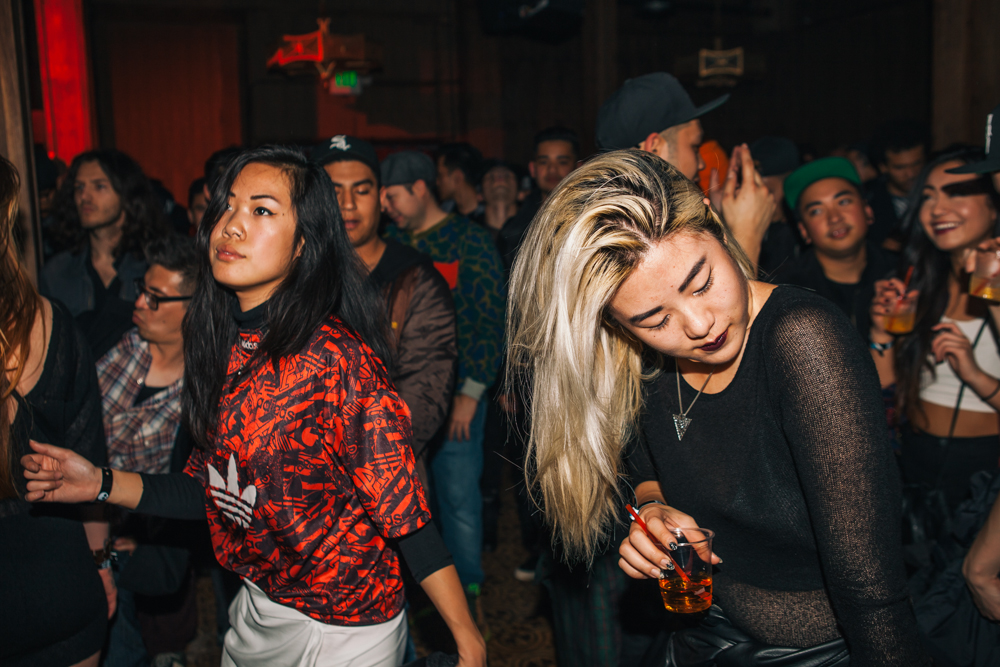 Keltronix started out spinning serious feel-good classics like "Hey Ma" and "Good Times (I Get High)". Every artist that played (except ScHoolBoy) was backdropped by SuS BoY's Death TV-like visuals. Imagine Dancing Baby graphics stripped down fiendishly to dancing skeletons on haunted police cars looking like they came straight outta Crazy Taxi. Then a GoldenEye 007 first-person razor-wielding hand overlapping seemingly innocent sequences of a young girl spinning around in circles. DEEP.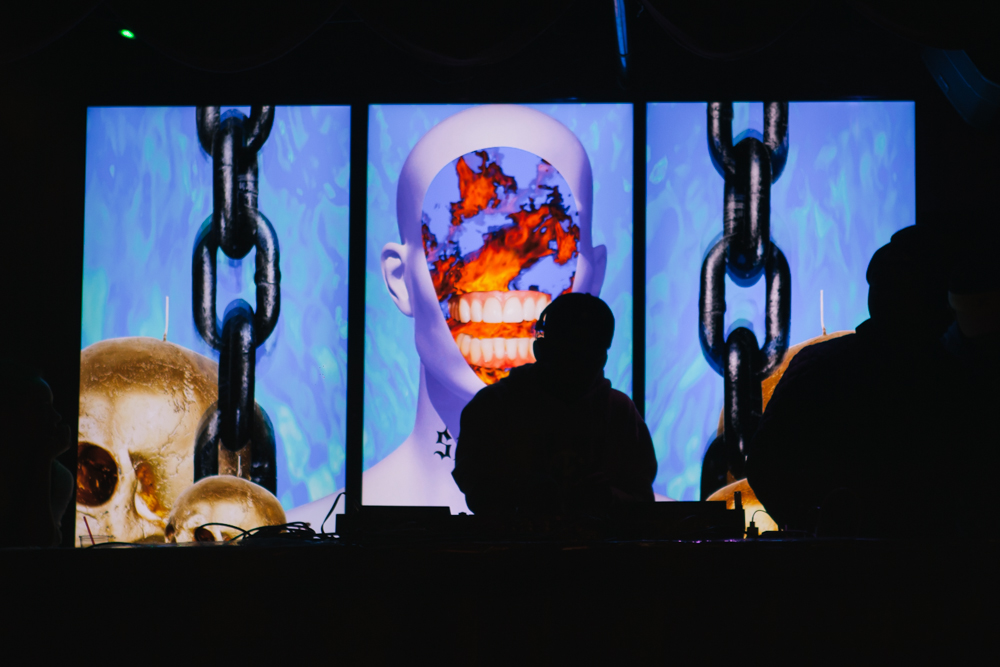 SuS BoY decoy. Overheard a bunch of folks speculating that this guy was THE SuS BoY. He's actually not, but that's tight that he got this dude. That's some True Life right there.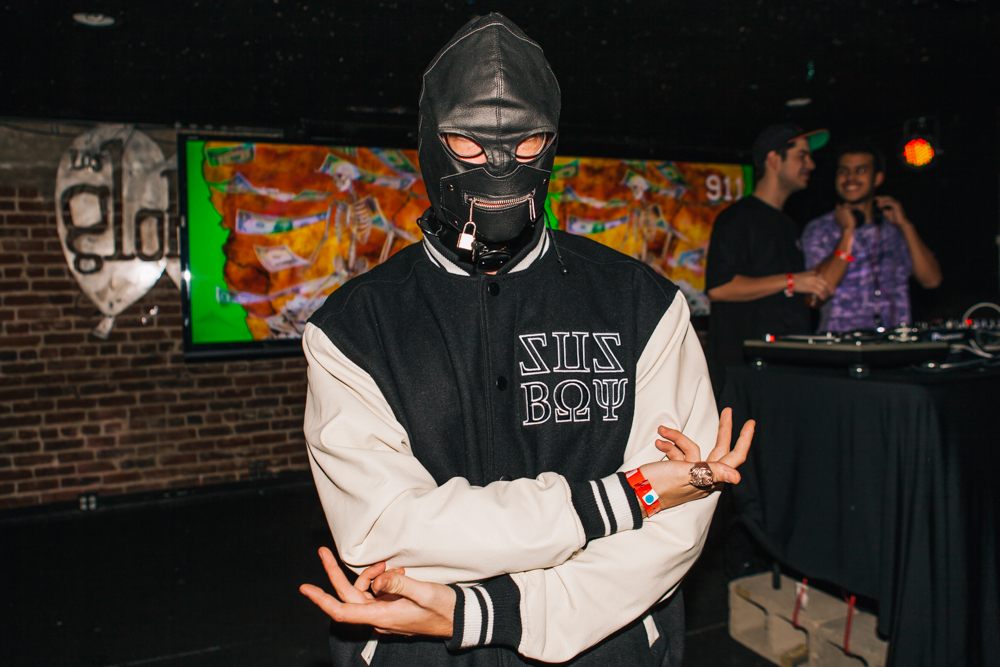 Upstairs, D33J and Nick Melons (Wedidit) went dark with some shadowy bass mixes.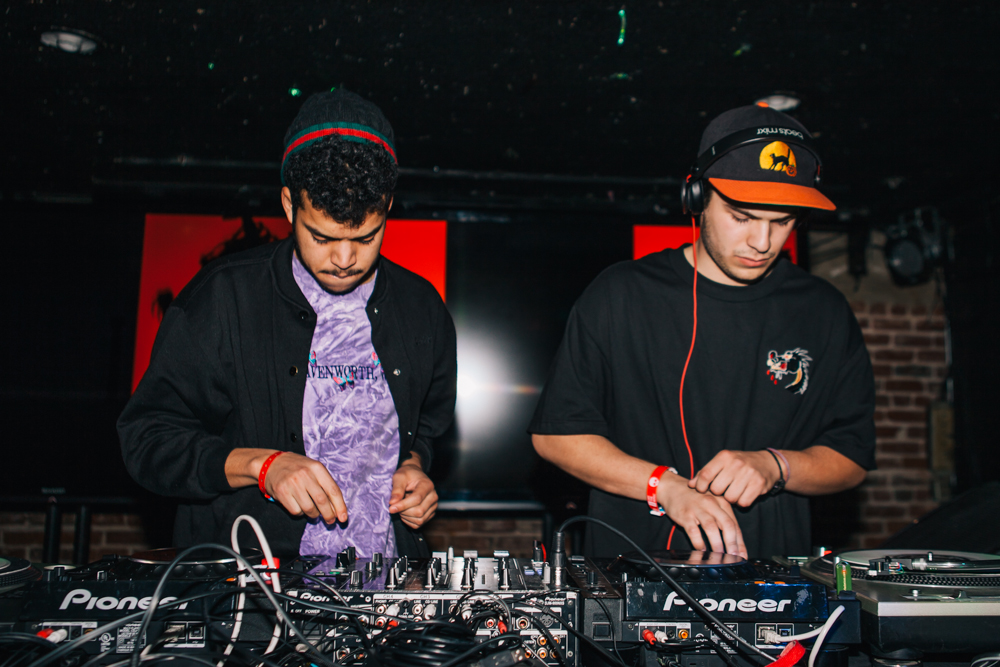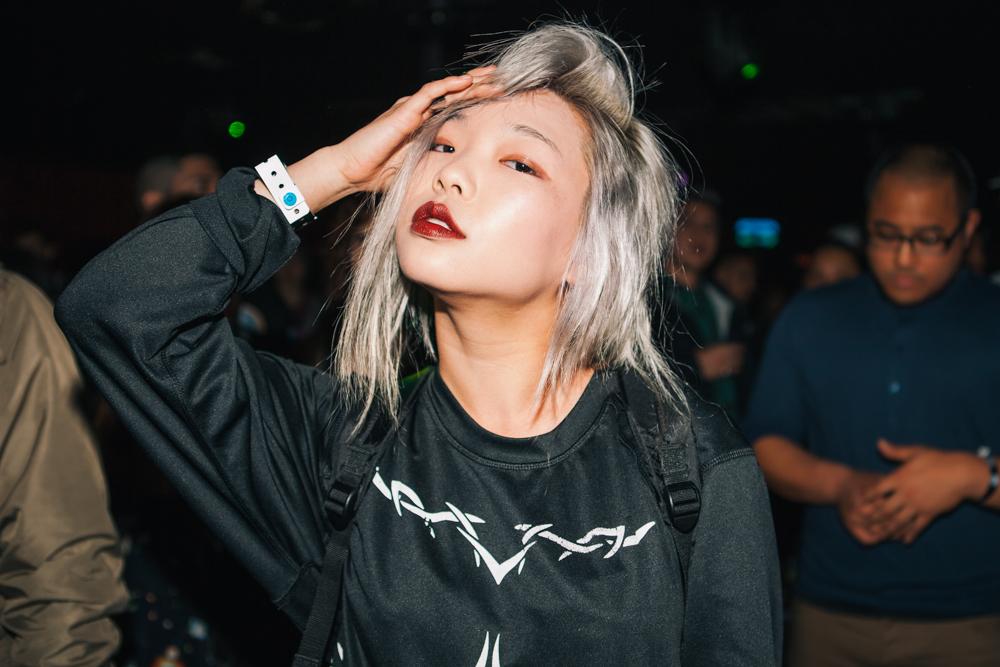 Nosaj Thing grounded the floor upstairs with downtempo chill-out-LA sounds.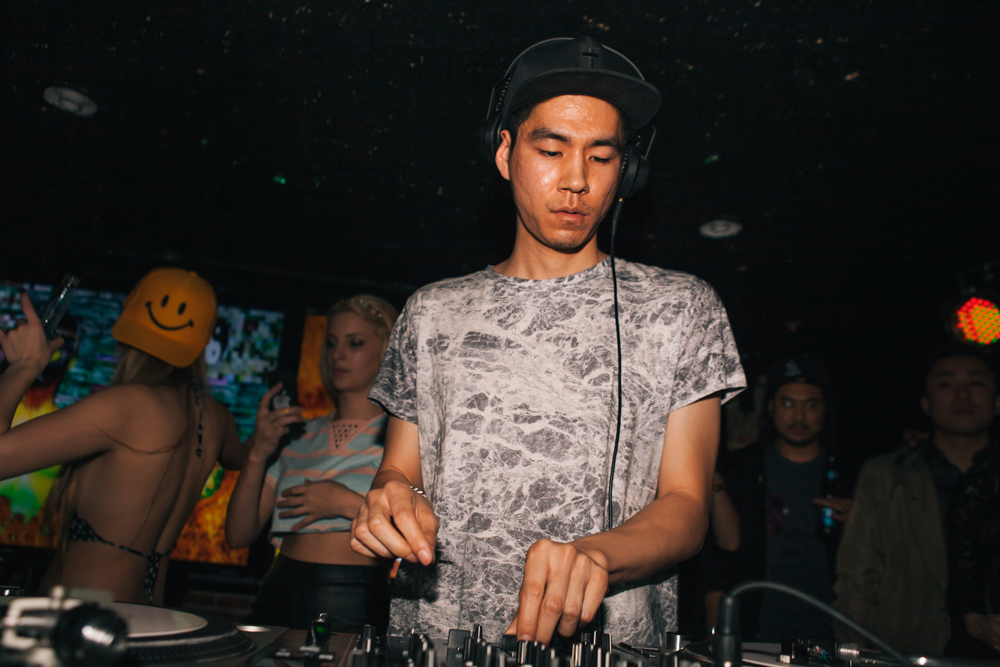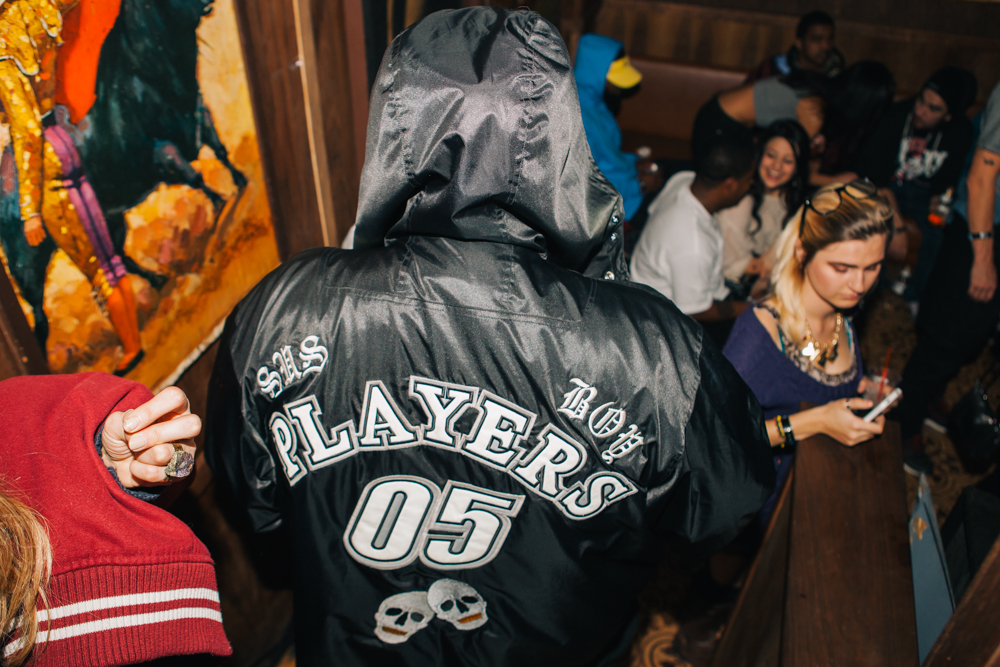 The real SuS? Whatchu think.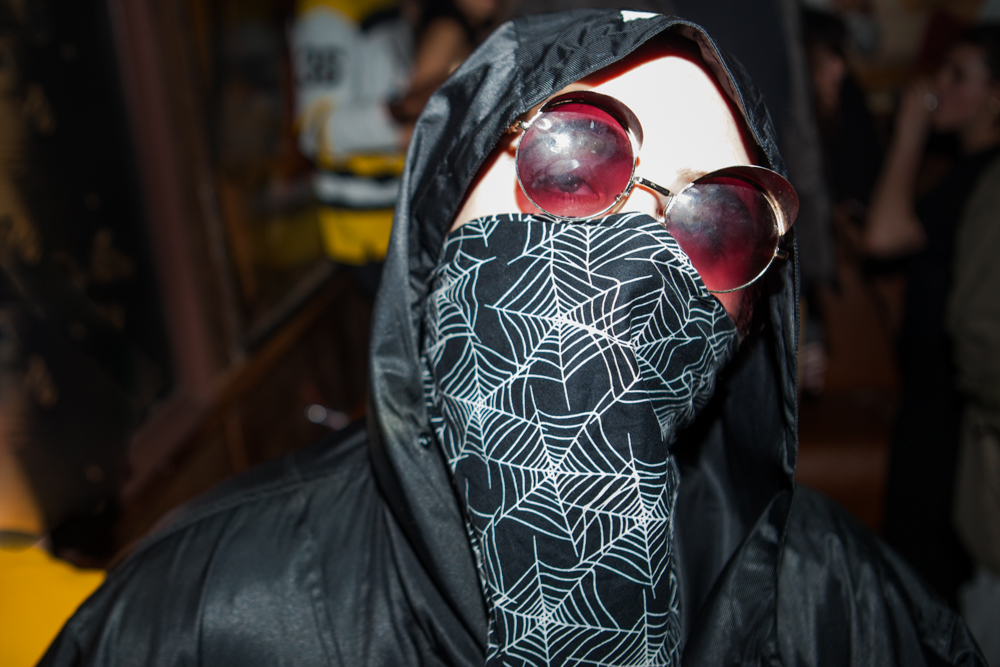 ScHoolBoy Q was the realest. He performed completely solo – no entourage, no backing track. A rarity these days. Instead of mobbing behind him, his crew flanked the stage on the sidelines and kept quiet, leaving Groovy Q alone to perform one of the tightest one-hour sets we've ever seen. It was clearly a deliberate move on Q's part, and his presence and delivery killed. Truly – the man of the year, come on now. If you haven't copped OxyMoron, what are you doing with your life?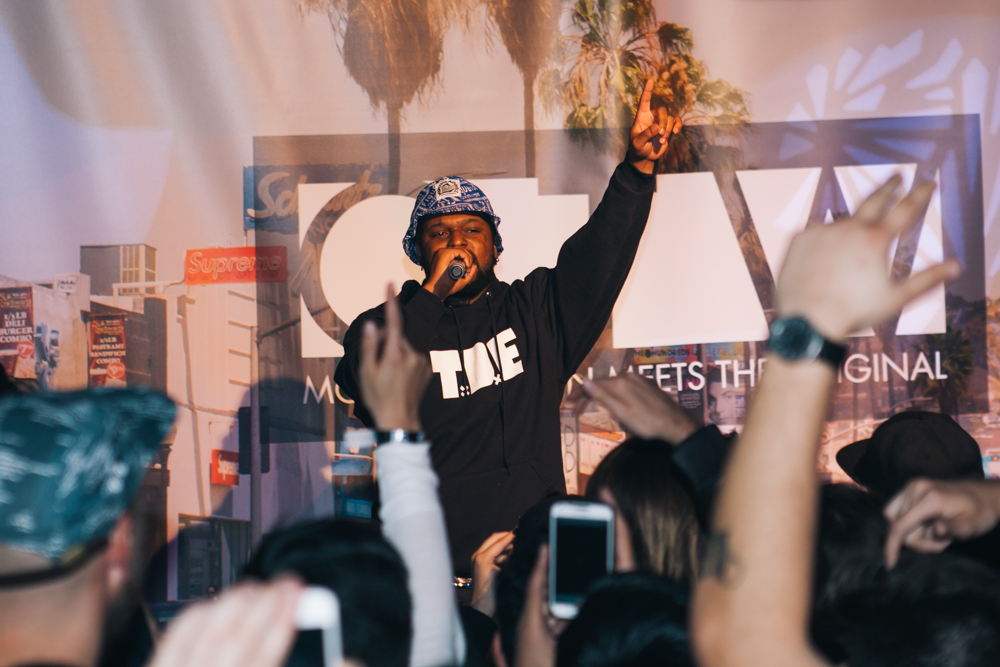 "This that filthy convo, this that must be Figueroa."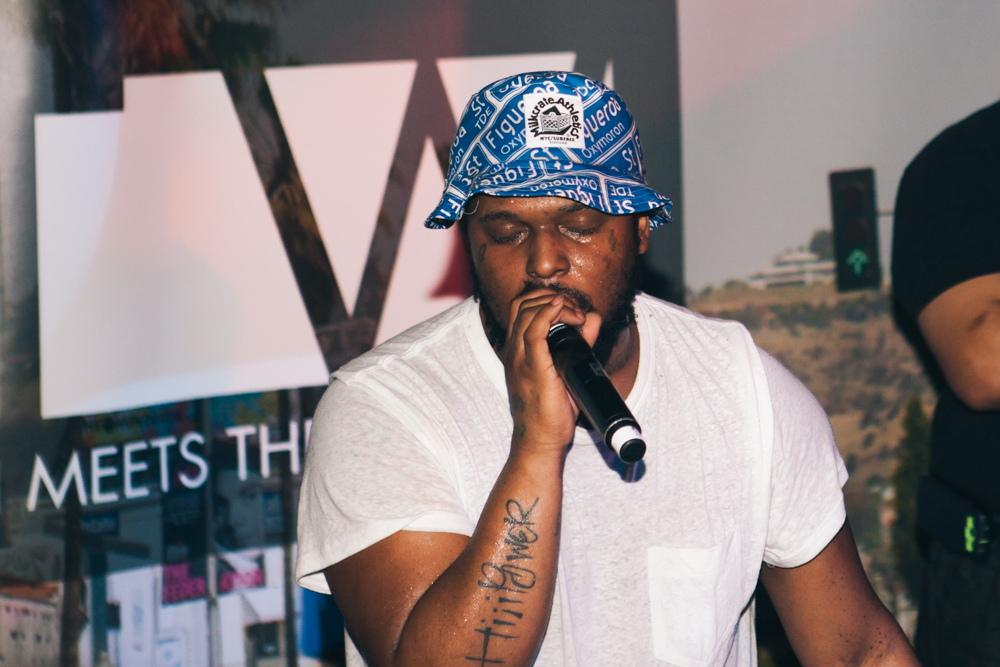 Yo yo yo – up off that Instagram, though, what? After "There He Go",  ScHoolBoy called out his "real fans" with their hands up to elbow past the wack tamer folk that had made their way to the front. That was when the room got real heated. "I ONLY FUCK WITH REAL FANS."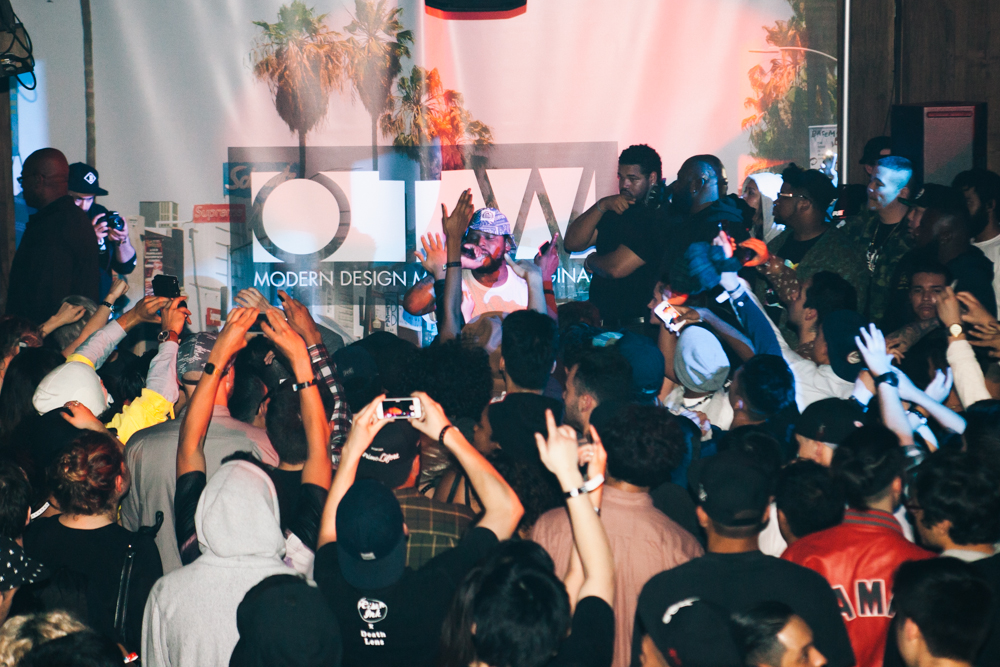 The crowd here was a bit KCRW, no offense. Lots of leather. There's nothing worse than rubbing up against some sweaty leather in a crowded venue. Definitely different than the TDE x BornxRaised event, where it was just East Los realness.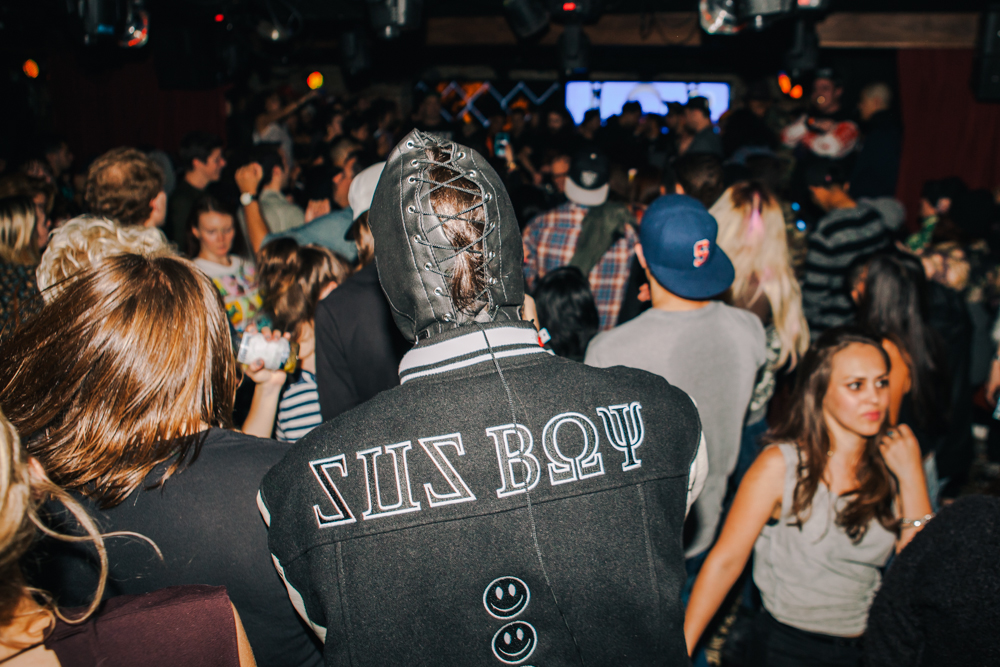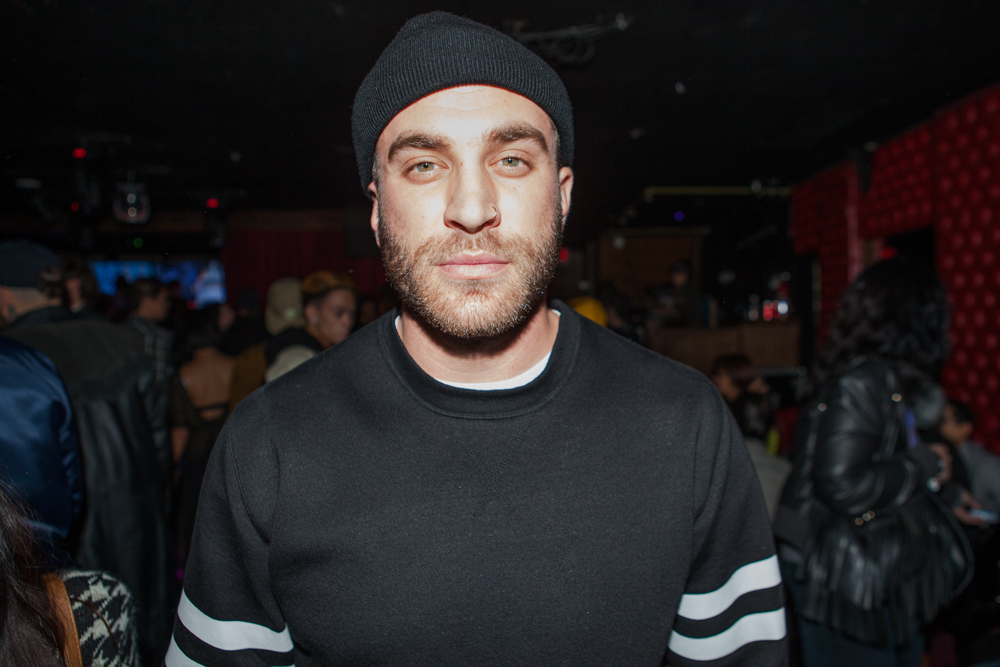 Gaslamp "I NEED FIVE FEET AROUND ME OR SOMEONE'S GONNA GET HURT" Killer. He literally said that.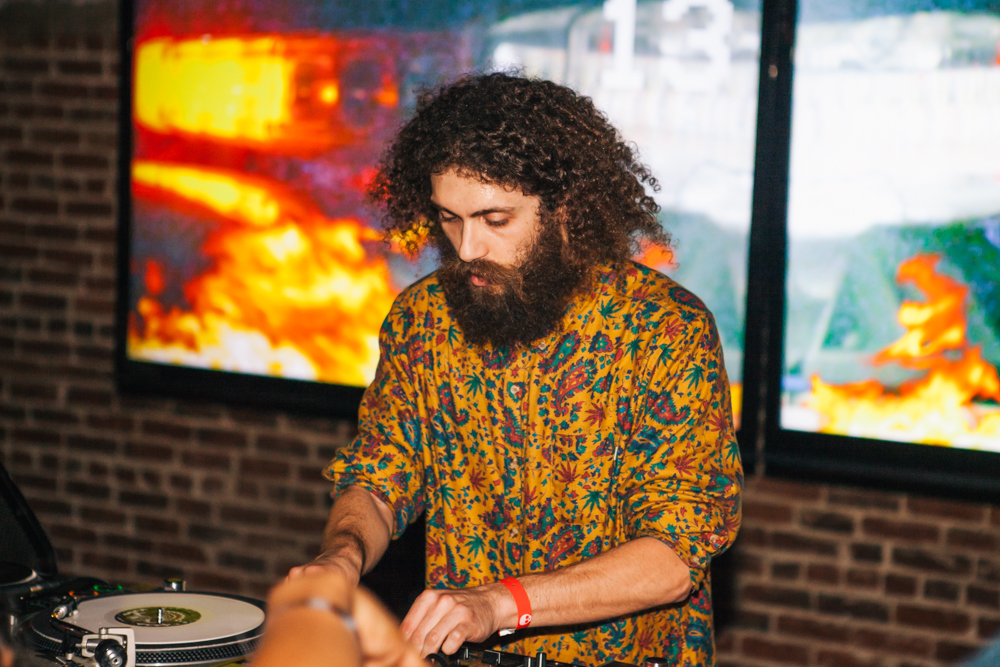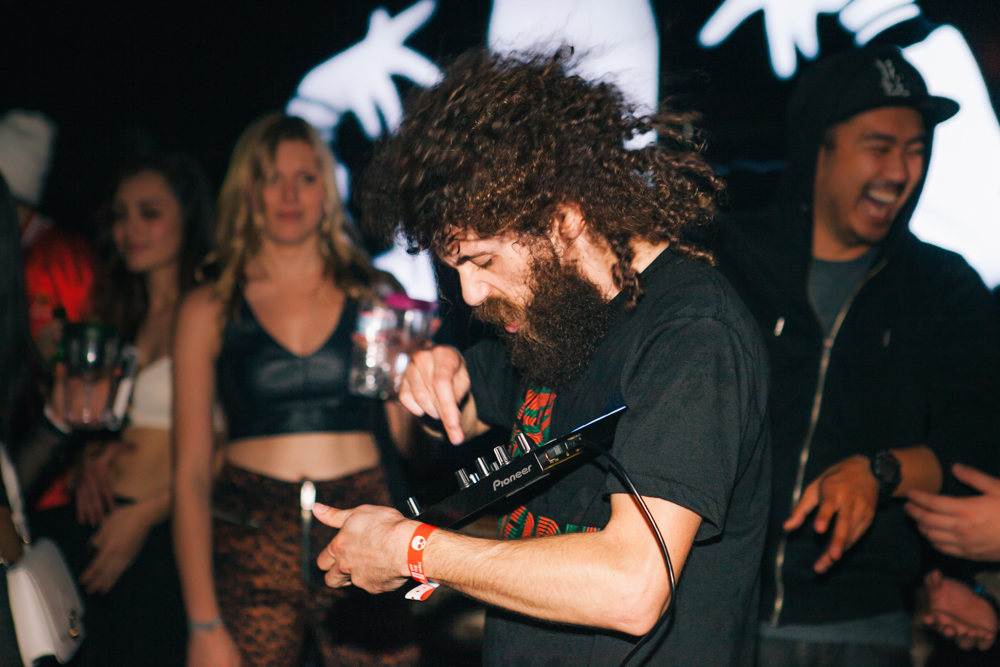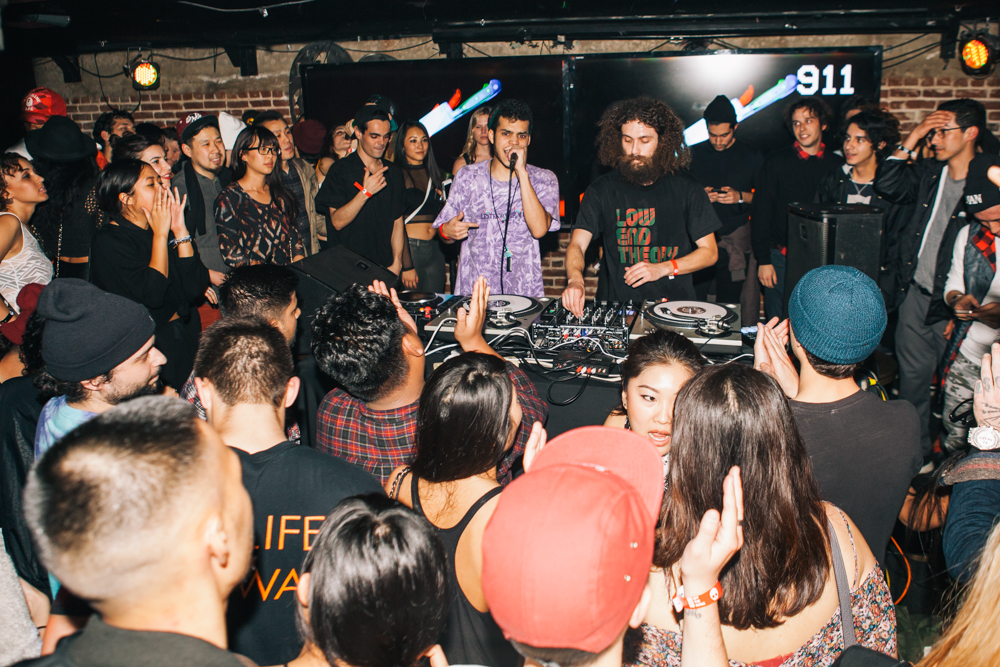 That Diablo fire.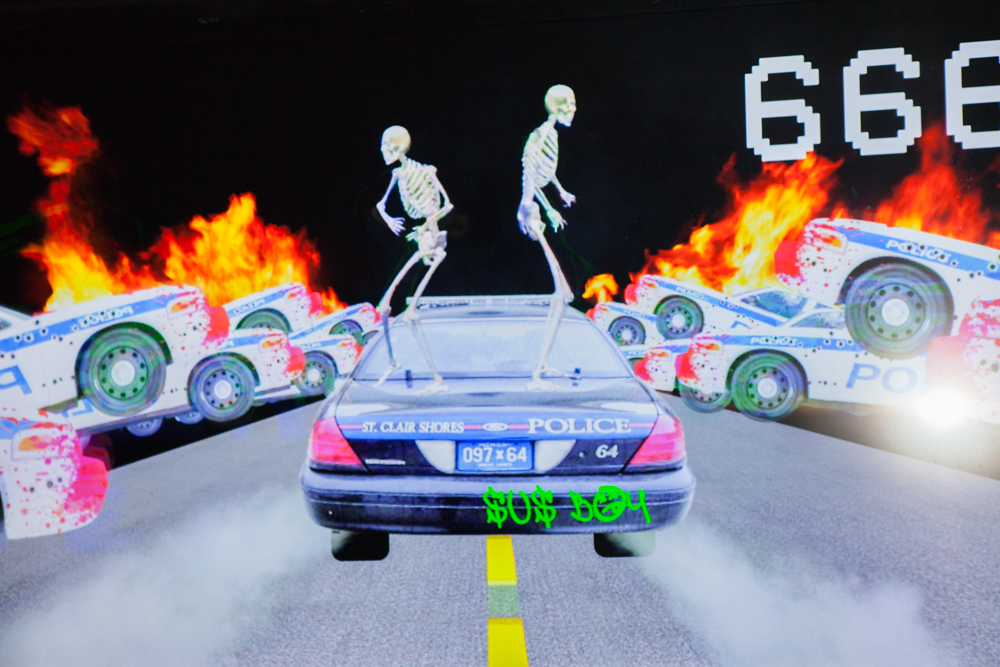 Lol, goodnight.