Many people label Ty Dolla $ign as the typical hip-hop artist whose subject matter doesn't travel outside the spectrum of drugs and over-objectifying women. Still, his sultry chirps slide into your consciousness and before you know it, you're three verses deep in one of his hypnotizing smash-and-dash anthems trying to match him note for note. His infectious vocals, paired with his songwriting ability make him one of the most versatile artists in the game. They're the reason he's become the go-to man when it comes to hooks and drawn comparisons to the late Nate Dogg. His natural ability to turn songs into radio-ready hits made him one of the brightest voices in the game.
On his debut album Free TC, Ty Dolla $ign climbs to the top of a genre that's been searching for a frontrunner. The project is dedicated to his brother Big T.C. who's serving a life sentence for a murder Ty believes he didn't commit. In an interview with Noisey, Ty said, "It feels like he's dead," when he was asked about his brother's incarceration. Over the course of the 16-track album, the singer-songwriter-producer revives the memory of his brother while delivering one of the best pure R&B albums of the year.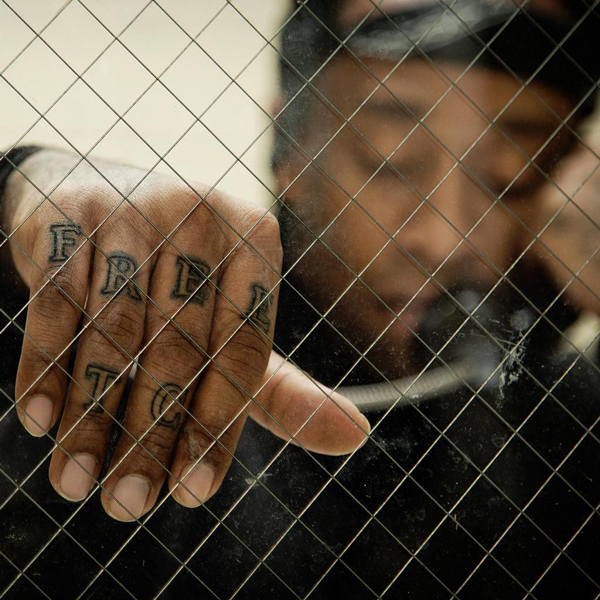 Ty's music is raunchy and brutally honest at times but the womanizer label doesn't quite fit the LA songbird. His irresistible crooning could easily fit the female perspective. On "Horses in the Stable" you'll find Ty being more than forthcoming about his polyamorous lifestyle: "They know the way that I'm living ain't right, you just another girl and this is just another night." Coincidentally the song was written by Tish Hyman, so it's not a stretch to say that a female could easily flip the song.
It's no secret that Ty Dolla $ign is one of the most talented musicians in the game. His versatility is what makes him so special. Just ask his brother Big TC who told him "you're a real musician, you don't just have one kind of music," on the intro of "Bring it Out of Me" which is bouncy enough to make its way to the airwaves. Before Free TC there weren't too many people doubting his ability to make a radio hit. A couple of the lead singles ("Blasé" featuring Future & Rae Sremmurd and "When I See Ya" featuring Fetty Wap) keep the album familiar but it's on the front half of the project where Ty shines.
He takes sonic risks but delivers on song after song. "Straight Up" strays from the trap-inspired R&B that's become the norm because of PartyNextDoor and Bryson Tiller—settling instead with faint drums that leave room for the Jagged Edge members to do their thing. "Solid" surpasses its namesake as an acoustic-homerun with a triumphant hook intertwined with some posh chords from Babyface. "Know Ya" is a comical ode to the women Ty and Trey Songz have been ducking after a one night stand. It fits more into the modern R&B mold because of Metro Boomin's 808-heavy thumper but separates itself from today's R&B because of Ty's effortless vocal range.
If you travel back to YG's debut album "My Krazy Life" you'll find that the most powerful song on arguably the best album of 2014 was a two minute interlude titled "Thank God" by Ty Dolla $ign's younger brother Big TC. His brother recorded the uplifting track from a prison phone. Big TC makes another appearance on the most moving track of the project, "Miracle" where we find him delivering a touching hymn recorded in his prison cell. Kendrick Lamar, Brandy and James Fauntleroy dispel "LA's" reputation as a city of broken dreams on the opening track to give the album a west coast slow-jam vibe. "Guard Down" preaches perseverance with the help of Kanye West and Diddy to give the listener a break from Ty's scandalous ways.
Ty Dolla $ign's painfully honest sex ballads move the album along nicely but never cross the line of misogyny. Just as the aforementioned "Horses in the Stable" could easily undergo a gender reversal so too could "Know Ya." Everyone has that overzealous lover in their life and Ty is just painting his portion of the picture. He swallows his pride on "Credit" featuring the talented songstress Sevyn Streeter to remind us that his head isn't always lost in the clouds of avoided commitment.
Ty's music just happens to come from the perspective of a dread-headed, smooth singing casanova instead of a suit and tie '90s R&B artist. Most will understandably try to place him in that box because of features from R Kelly, Jagged Edge and Babyface but Ty switches lanes, unmoved by the legends who're along for the ride.
4 OUT OF 5 STARS