On Saturday, August 29, I went to my third Trillectro music festival at the Merriweather Post Pavillion in Howard County, Maryland. The trip to the D.C., Maryland, Virginia (DMV) area serves as a homecoming for me every time I visit, because I spent most of my childhood in Montgomery County, Maryland, and most of my family and friends still live there.
There aren't many music festivals in the DMV. The area (pronounced err-e-ah by locals) is most famously known for its homegrown go-go music—a genre consisting of live instrumentation, an assortment of drums and electric keyboards, coinciding with covers of popular radio tunes. My dad revels every June when the Capital Jazz fest comes around, but a function for the younger residents within the area was almost nonexistent ­—until 2012.
When I first heard about Trillectro, I was immediately interested. I had been covering hip-hop for VIBE Magazine and started to write about electronic dance music, also, since the publication picked up its coverage of the burgeoning genre. For starters, I learned that E.D.M. is basically an umbrella genre for many sub-genres within it. For example, these days, house music, trap, and techno all fall under the E.D.M. category. Trillectro aimed at combining hip-hop with E.D.M., blending both the genres and the different cultures each form of music comes along with.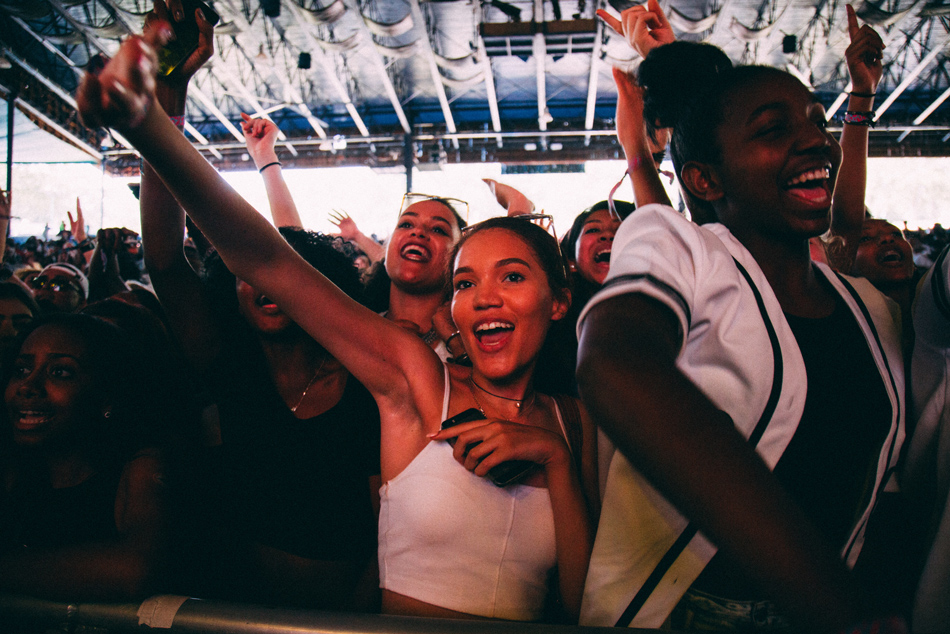 Photo by @theboyintime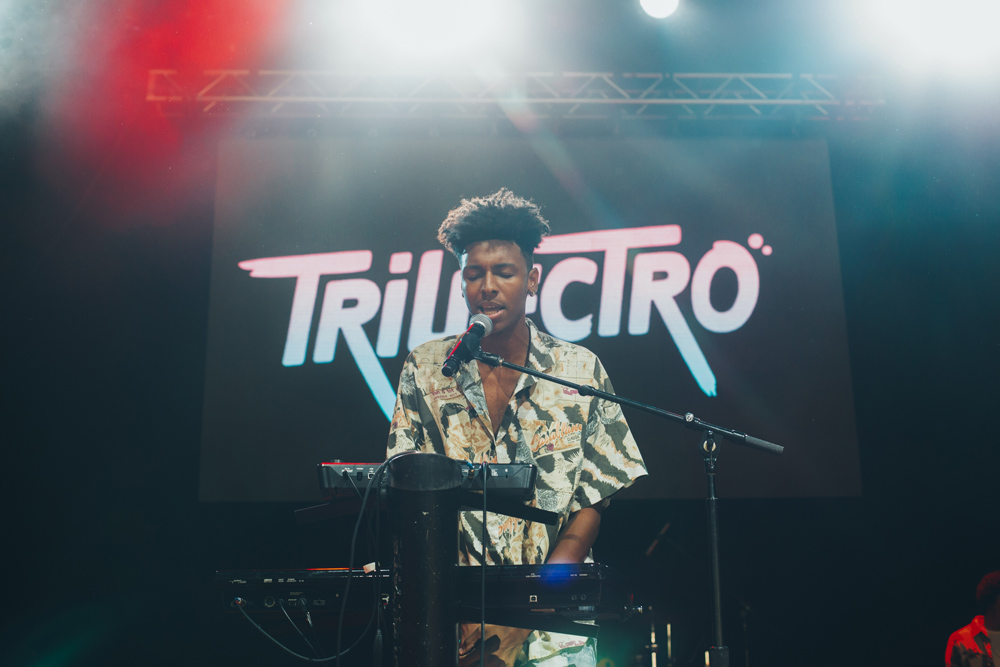 Masego. Photo by @rvdxxmvxx
After reporting on DJ Green Lantern (who has deejayed for Eminem, Jay Z, Nas) putting out his first E.D.M. mixtape, Altitude, and Just Blaze remixing a classic Jay Z tracks with Bauuer to create "Higher," plus several other similar instances, this E.D.M. slash hip-hop crossover began to seem like a real new phenomenon. Now, there was a festival dedicated to it—near my hometown.
The inaugural event was held at the Half Street Fairgrounds in Washington D.C., near the Washington Nationals ballpark. It was hosted by a group of college friends who went under the moniker DC to BC, since they were D.C. natives who attended Boston College together. The trio, comprised of Modi Oyewole, Quinn "DJ Spicoli" Coleman, and Marcel Marshall had thrown parties, and hosted performances in the area before, but this was their first stab at a full-fledged festival.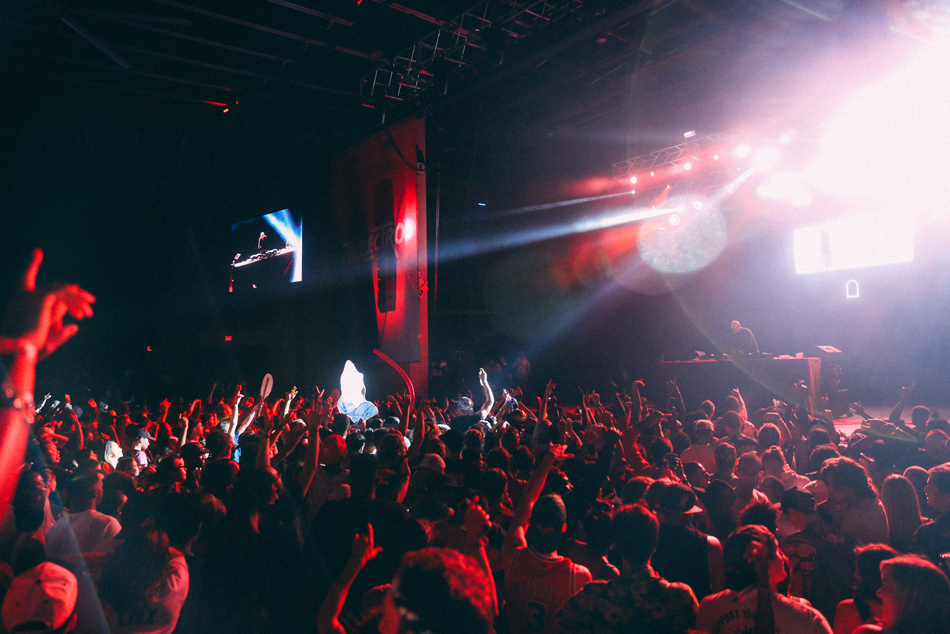 RL Grime. Photo by @h_crom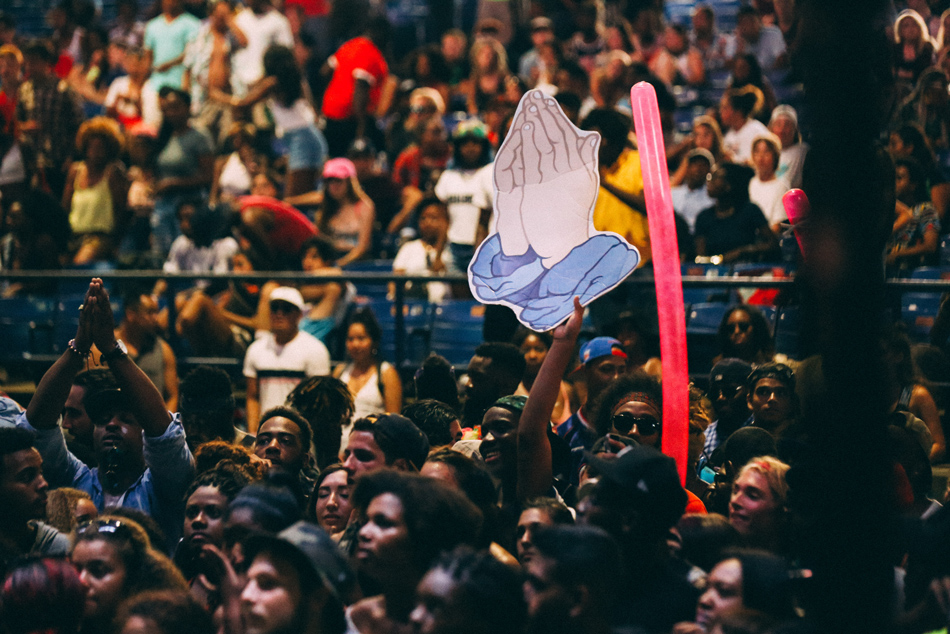 Photo by @h_crom
2012's lineup was a perfect mesh of hip-hop and E.D.M., and curated appropriately for the vibe the crew wanted to portray. Schoolboy Q headlined the festival that year, as well as DJ duo Flosstradamus. Casey Veggies, and Brooklyn's Flatbush Zombies also performed, in addition to E.D.M. acts: Brenmar, Body Language, and Titsworth. Not only was the music refreshing, loud, and entertaining, the aura within the venue was amazing. Trillectro's debut attracted many DMV natives, simply because the area was curious, and had never witnessed a festival of this nature. It seemed like the crowd was filled with a melting pot of ambitious guys and girls, eager to network and enjoy the all-day event. I left with a feeling that has perhaps inspired me to return each year. Sure, I missed 2014's edition, but not by choice.
This year, DC to BC moved Trillectro out of D.C. and into Maryland. "My biggest concern was making sure we could convince people that our move out of D.C. and into the suburbs of Maryland was a huge step in the right direction," said Oyewole, after the event. "I also think this year's lineup was younger and more eclectic than previous years, and that threw a few folks off."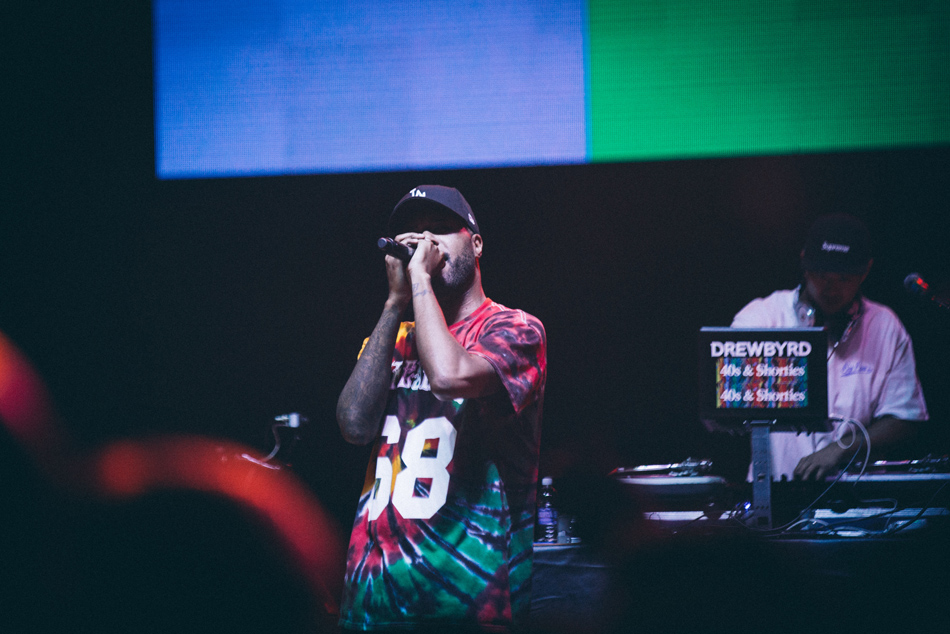 Dom Kennedy. Photo by @aalisub
"The company who runs Merriweather, they also run a club called the 9:30 club, which is where we got our starts throwing concerts, so to bring everything full-circle is a dream come true," Marcel added. "It's a great opportunity for us."
Despite a bit of apprehension from the organizers, I'd say it was a smooth transition. Merriweather Post Pavillion, the venue Trillectro was held at this year, is an iconic space within the area (sidenote: The Capital Jazz Fest is usually held here). Many performers (hip-hop, rock, country, jazz, E.D.M.) stop by Merriweather when they're on tour and it's the perfect place to host a festival, due to its spacious pavilion, lawn, and side-stage areas.
This year's Trillectro roster included headliners: Chance the Rapper and DJ/producer R.L. Grime. Dom Kennedy, D.R.A.M., and Tungi Ige sets were separated with performances by Kehlani, Cashmere Cat, and Chris McClenney. A separate "9:32" side stage, dubbed after another iconic D.C. venue, the 9:30 club, showcased newcomers DJ Ayes Cold, Mista Selecta, Hi$to, and Babeo Baggins, among others.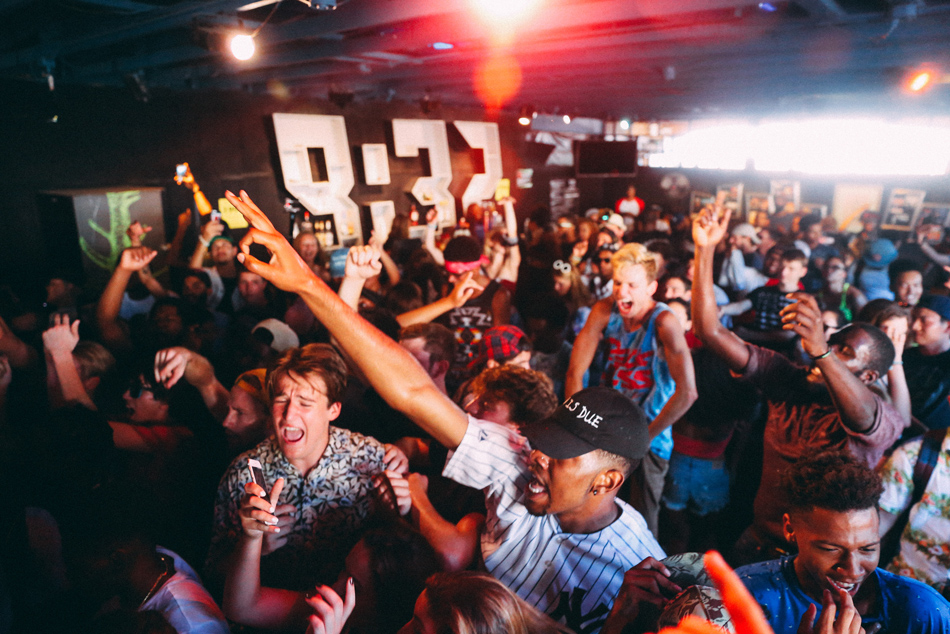 Photo by @h_crom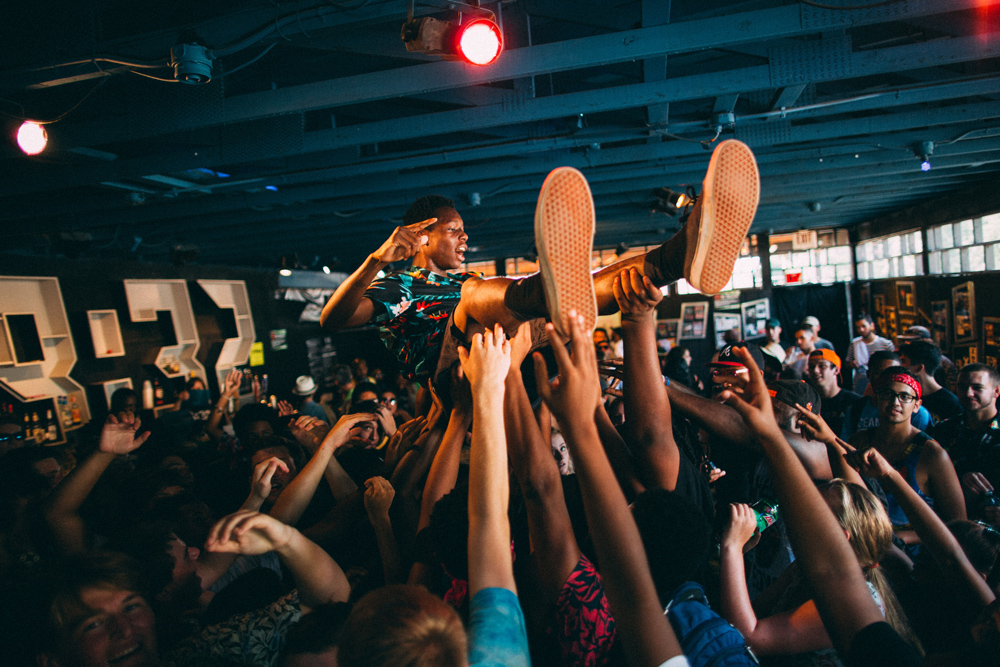 Photo by @setitoff.co
"We pick music that we love, and people that we know are bubbling and sort of fit our aesthetic," said Marshall, describing how each year's lineup is established. "We really love electronic music, and we really love hip-hop music."
Though the festival boasted a much smaller lineup this year, the selection was concise and featured more female acts than in year's past.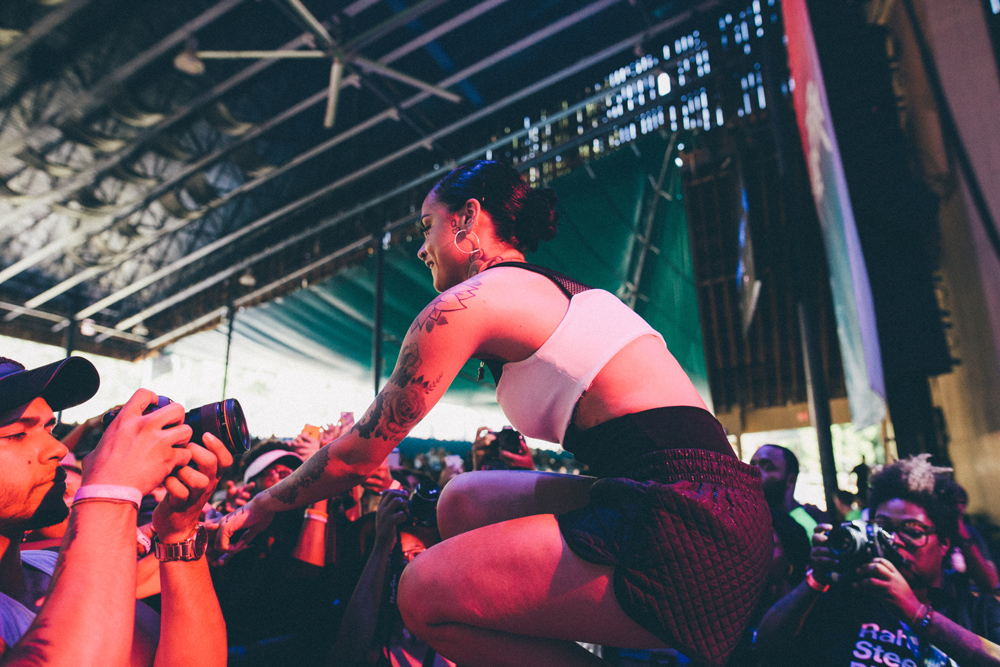 Kehlani. Photo by @rvdxxmvxx
Each year, I attend I'm introduced to a variety of new artists. Some, I may never listen to their catalogues again after their Trillectro performance, while others may intrigue me and inspire me to check out their work. According to Trillectro co-founder Modi Oyewole, this is "exactly why" they started the annual event.
"At the end of the day, I think most of those who attended would agree that this was our strongest overall festival yet," said a pleased Oyewole. "I'm still getting texts and calls about how amazed people were about their experience. So many people were blown away by artists they'd never heard before, and are scouring the Internet to grab their projects so they can get familiar. That's exactly why we got into this world in the first place, so it's gratifying when that's the response you get."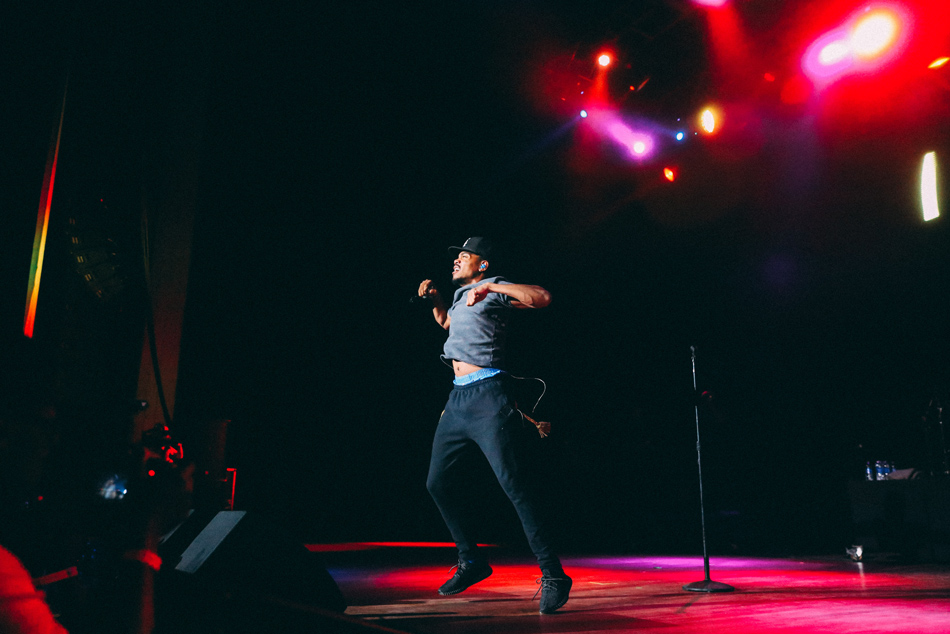 Chance the Rapper. Photo by @h_crom
Is the combination of hip-hop and electronic dance music, the new wave or a short-term trend? It's hard to gauge so soon. There are quite a few traditional rappers and R&B artists leaning on E.D.M. producers like Diplo, Skrillex, and Dr. Luke for beats. Last year, I spoke to DJ Clue about the E.D.M. hip-hop crossover, and even he said that he could see himself putting out an E.D.M. mixtape. Yep, one of the most legendary hip-hop DJs is considering an E.D.M. album.
I'm not quite sure how long this fusion will last or if it's simply a trend. Nevertheless, there will always be fans that flock to both genres. Trillectro is simply where both cultures converge.
***