With every generation, there are few artists that offer such a personal yet socially important perspective through their music. Moreover, there are even fewer that execute their narrative as eloquently and vividly as East London's Kojey Radical. If you're a frequent reader of The Hundreds, you may be familiar with the extensive conversation and introduction to Kojey that we dropped off towards the back end of last year. In case you missed it, you can bring yourself up to speed here.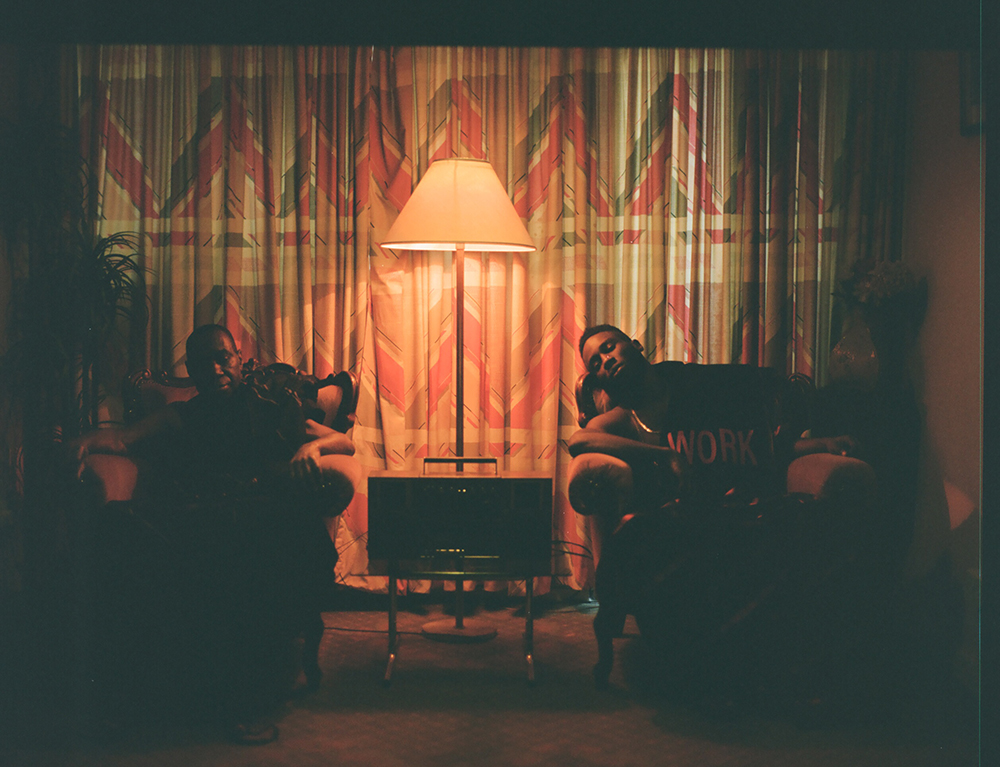 As promised in our previous conversation, Kojey dropped off his highly-anticipated sophomore project, 23Winters, in February of this year, and trust me—our guy straight up snapped. It almost discredits the body of work to describe it as an EP, but this project could well be the most important independent release you will wrap your ears around this year. It's music like this that keeps an entire generation in check. Given the lyrical intricacies and indelible soundscape that Kojey has constructed on this thing, it was only right that I sat down with the man himself, to break it down in his own words—track-by-track.
***
Track #1 — "Footsteps" (ft. Tom Grennan)
This was one of those records where a lot of the lyrics were already written in moments of frustration, and when I finally put the record in context, it became the beginnings of understanding my dad's perspective and then hearing my own. My dad's story, in short, is that he came to the UK to improve his life, and as a result of that, everything that I now know is here. All my frustrations filter down from his decision to reside here, to give me a better life in a sense. I'm trying to live up to the expectations placed upon me. As he's talking on the track, you've got Tom Grennan singing over the top—"I am trying to recall my footsteps, but I do not have a clue. Someone please give me the answers, and tell me the truth"—and those lyrics sum up everything I was trying to understand within myself on the project. Ultimately, I don't know if my path in music is destined to be successful—there's nothing promised—much in the same way that my dad didn't really know what to expect when he came here. This one sets the tone for the project. It's about discovery and understanding, but also having the will to take those first steps.
Track #2 — "Prelude"
With the prelude, I wanted to give "Bambu" a different perspective (since its first release in 2015). I felt like people who had heard "Bambu" in isolation would have already defined what it was and what it meant, so I changed the context. I angled the new interpretation by having my dad speaking on moving to England in order to improve his education and create a new life, but ultimately understanding that living here comes with new difficulties. His mentality of it is that it's not easy and you will have to suffer in order to make it through. As that pretext leads into "Bambu," I'm trying to explore our awareness of life's value and our freedom of choice.
Track #3 — "Bambu"
"Bambu" encompasses the idea of me being a hypocrite with common sense. I know everything that I am supposed to do, but I still choose to indulge in other things. I'm harshly laying down the facts, and it's up to you to decipher what that means for you. We understand right and wrong, but there are other factors that weigh in on our decisions—especially in our youth; the mindset of "I have my whole life ahead of me, it's fine"—there are less worries there. It's about us making the right decisions within those moments, in same way that my dad moved here with one main intention and went on to discover so much more. The uncut conversation you hear between my dad and I was two hours long, so I've had to cut it up and carefully place it throughout the EP. There are degrees to his perspective that I couldn't necessarily touch upon, but the songs allow me to develop upon the conversation that we had.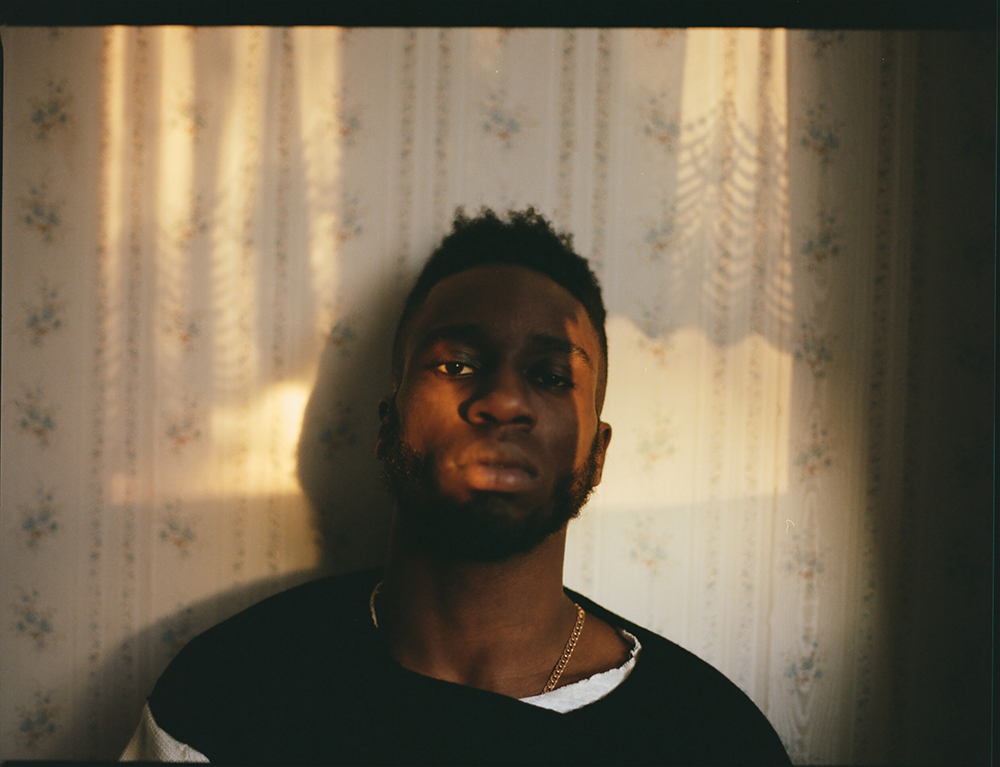 Track #4 — "Rents Due"
Throughout the project, the audio is designed to reflect the intent of the record. Bluntly, "Rents Due" is about being broke, and I wanted the song to reflect a sense of schizophrenia. When you're in a compromising situation, you make decisions on the spot and a lot of them are not rational. If you haven't got any money, you go into hustle mode. If the options provided to you are part of a system that is detrimental, but will bring you short financial benefit, it's too easy to indulge. By doing that, you shrink the capacity of what you're able to feel into this irrational decision making. The thumping pace on the track—that's the adrenaline pumping in that moment. I wanted to make a record that voiced my perspective on that situation to the people that needed to hear it. The language and structure of the track is very much geared towards that group of people.
Track #5 — "Love's Interlude" (ft. Kojo Adu Genfi Amponsah Sr. & Zulu)
The interlude is about feeling, and I wanted to conjure this early memory of what love was for me. It goes back to to certain tones, rhythms, and heartbeats that remain constant over years. The basis for the record was inspired by Bob Marley's "Stir It Up"—we were listening to it in the studio and recognized that there was something in it that reminded us of a positive time. It all came back to this idea of community parties—pool parties, cook-outs—the group feeling of people singing along and having a vibe. If you imagine that whole scene, there's me sat in the corner chatting to my dad. In our conversation, he's telling me that the youth follow the musicians—which tracks back to "Footsteps," helping me to put my path in context. He speaks about when the Africans and West Indians would link up, the parties with their amplifiers, and that sound he makes—"Ghumghomghumghum"—the beat for the song is actually made out of his voice. It's all about those intricacies. By the time we get to the end of the record and he's asked me, "What is love?"—I don't know—I'm experiencing things as you are, and I don't have the answers yet.
Track #6 — "Love's Intervention" (ft. Ray Blk)
I was obsessed with this idea of having a conversation with a girl and being completely enamoured with the rhythm of the conversation itself. The whole thing flows as a conversation. In the middle of it, the question "Have you ever tried knowing before you touch?" comes into play—this moment of realization between myself and someone else. I say, "My pockets empty enough to rest your heart in / Intercourse our new catharsis / Flowers for dearly departed / Feelings of being guarded / I was still pushing daisy"—which links back to the first project, like I'm speaking to this person who knows about my music, but that's not important to them. We're connecting and getting to know each other on a level. I just felt like a lot of those details and perspectives were missing from the other music I was listening to at that moment in time. There's a hidden track on the end of this one too...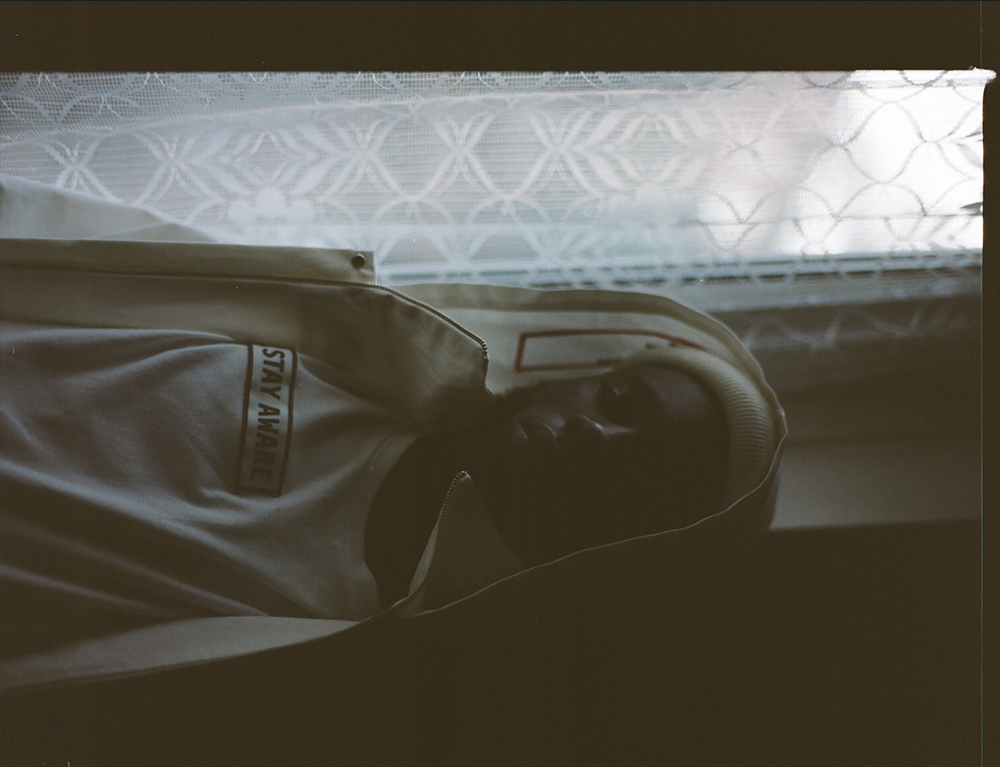 Track #7 — "Selfish" (ft. Bobii Lewis)
This one was actually written about somebody, but then became a metaphor for the majority of relationships that I've been in. If you take "Love Intervention" as an example, that person is now telling me that I—or rather, you—are their selfish indulgence. Showing an interest in you is a personal escape for them. They're almost saying it's difficult to put themselves first in order to show you love. I've always found it important to discover or understand who you are before delving into loving someone else. What I'm trying to explain to this person is that loving yourself isn't a sin; putting yourself first, and having this selfish indulgence in someone else—there's nothing wrong with that. I wanted to make the soundbed feel like tension, with the constant thumping—it actually goes back to what my dad was saying on "Love's Interlude," about the African and West Indian link-ups. The interlude has that African bounce, and then "Selfish" has this half-time jungle, almost bashment rhythm. It's all subliminally implied throughout the project, with the soundscape taking you on this journey.
Track #8 — "Open Hand" (Extended)
So we did an extended version of "Open Hand" for the EP. At this point in the journey, the person we met in the middle of the project has given us a new perspective. On this version, I'm saying things like, "Chasing skirts didn't get me more than radio spins"—I like to allow the listener to know that I'm aware. Don't think I made love songs for the sake of love songs. It was purposeful. The love songs are one thing, but love is the basis of all things. The basis of my frustration towards the end of the project comes from this place of wanting to help people understand a perspective that leads away from things that are intended to cause you misery. "Open Hand" reinvigorates the frustration that you heard at the start of the project. It's a call to arms. It's also a play on "The Revolution Will Not Be Televised," which was an important song for my dad's generation. As his generation has that, our generation has "Open Hand"—where I'm openly speaking on a new version of the revolution. For generations to prosper, we have to look at history and understand our mistakes.
Track #9 — "Kwame Nkrumah"
This record was three stages of awakening for me. At the time I felt so frustrated because I couldn't necessarily comprehend what people wanted from me as an artist. It felt like people wanted to me to be such a heavy activist for black rights that I ended up segregating all other audiences, and in turn not contributing anything. If I'm gonna be placed in that position, then I have to figure out my stance. Who can I look towards for even a sense of guidance and understanding? The next moment of awakening was in speaking to my dad. Every time the independence of Ghana or Kwame Nkrumah came up, his body language changed completely. There was a complete sense of pride, from the top of his head right down to his toes. He was telling me how this man believed, and he worked, and he helped—and he was one of us. And you know what I asked him? "Who is he?"—the man who led Ghana to independence, the first Ghanaian president. I became so distant from my own culture that I forgot the leaders of my own people. To achieve everything he achieved, he had to show resistance. Relating that back to me, I've had to show resistance to the industry. By the time I got the last verse, I was like "Fuck this"—this is for my people. I wanted to make a song that people can bang out here in London, but also in Kumasi or Accra.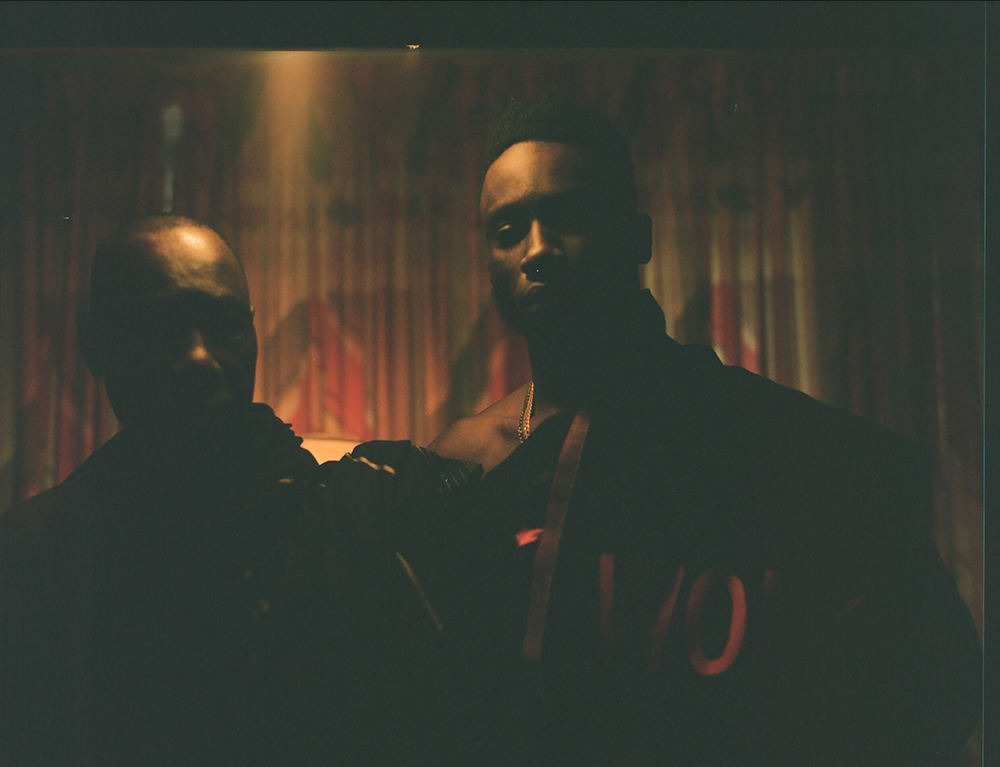 Track #10 — "Mufasa's Outro" (ft. Mike Musiq)
With the outro, it's probably one of the most emotional moments on the project. I've had people message me saying that even their parents were moved to tears by that record. I thought to myself, "Why is that?" Of course, my dad is talking about something very specific—he's talking about the day that Ghana became independent—but I realized that even for us now, there's going to be a moment we look back on like, "Yo, I remember that day." We'll remember every detail—what the air smelled like, what time it was, who was around us. We'll remember it because it was important. And every generation has that—every single one. For me, that record was probably the most important one to make because it put everything in perspective. I listen to my dad speak and I get jealous because I wonder what my moment is going to feel like. And it all comes back to the beginning, when my dad says he came here to improve his life. The whole thing comes full circle.
***
Keep your eyes and ears on Kojey Radical via Twitter, Instagram & Soundcloud.
Photography by Rosie Matheson