What defines a great rap group? That has been a central question here these past few weeks. Of course, the ability to create dope music is a major key, but what about character and style? Here at the White Label Radio HQ, we have been researching, taking polls, and chopping it up with other like-minded hip-hop heads to come up with this list of 5 Greatest Hip-Hop Groups Of All Time. Check out the list below:
5. De La Soul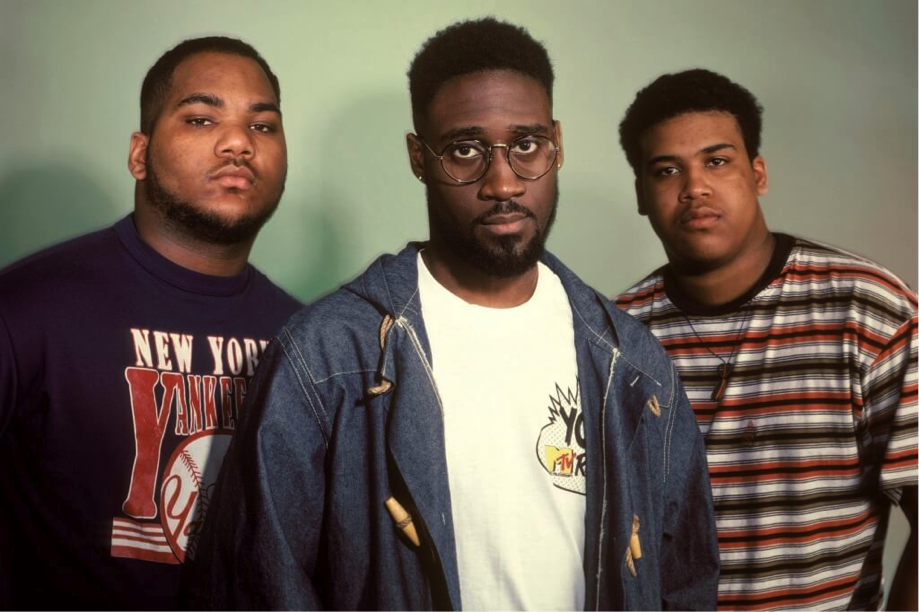 During the '90s when gangsta rap was dominating radio air play, De La Soul were one of the first groups that weren't afraid to take chances and differentiate themselves from what everyone else was doing in music. They were the opposite of everything gangsta rap represented. Once they hit the scene, Pos, Trugoy the Dove, and Maseo made it cool to be a little square, different, or to just be your playful, funny, intelligent self. Agreeably, there are lots of different views on how hip-hop music should look and sound, but De La  showed how rap doesn't have to come off with a hard baseline or heavy kick, it can be soft and still dope. One of the most lyrically-talented crews in hip-hop, and they positioned themselves as leaders of the Daisy Age, an acronym for "Da Inner Sound Y'all," which is a recurring theme in their early music. While the music offered by De La Soul was unlike hip-hop popular in the '90s, it was equally as fresh. Prince Paul doesn't get his props when it comes to the groups legendary production on classic albums like 3 Feet High and Rising and De La Soul Is Dead. Their music is raw and  funky, but at the same time soulful. The choice of samples flavoring from the '60s with underlining of R&B guitars and horns is what made the De La sound diverse.
4. Public Enemy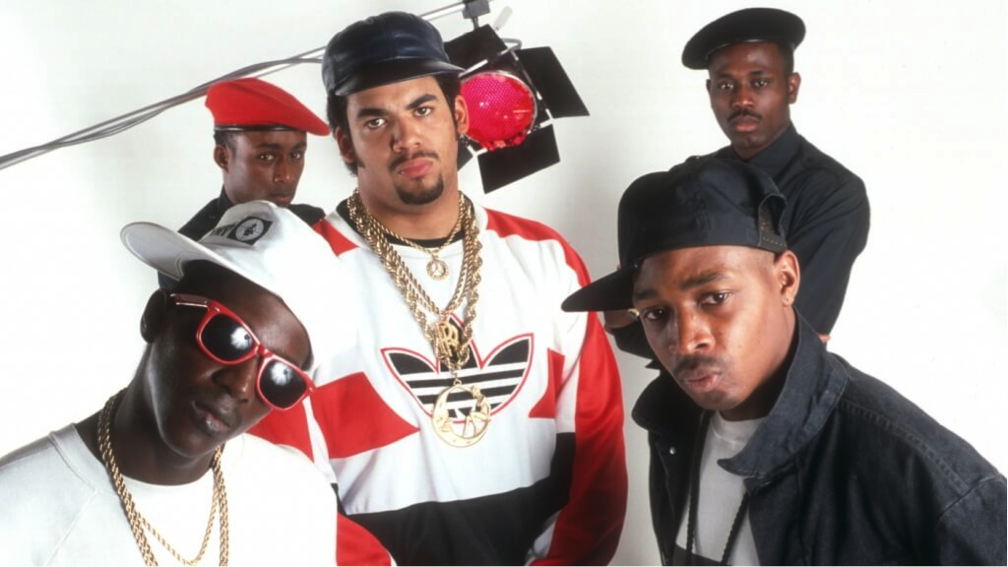 PE could have easily ranked #1 on this list. During the late '80s and '90s, the hip-hop group made their presence felt by voicing their opinion on social and political views. Every Public Enemy album had as message. No other hip-hop group has shaken the entire nation like P.E. They have one of the greatest MCs of all time in Chuck D and some of the best production ever with the super producers The Bomb Squad. The way the group married their strong social content with the craziness of Flava Flav, along with Terminator X, was magical. Hip-hop has alway been a genre where artist can speak their mind about the things they see going on in the world—no other group did it like P.E. Public Enemy entertained while educating us at the same time. Not too many hip-hop artist can say that.
3. Outkast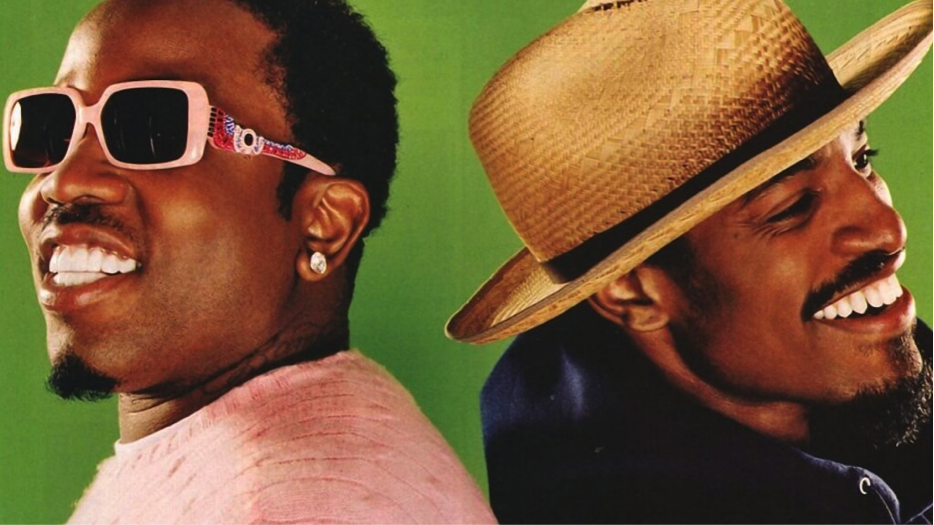 When you think of the southern hip-hop movement, no other group stands out quite like Outkast. Being birthed from the Dungeon Family, Outkast brought new energy to the scene with their introspective lyricism, influenced by New York, but with southern style. Big Boi and Andre 3000 created their own sound at a time when the south's recipe for success was laid out by UGK and 8Ball and MJG. Their ability to take risks and make the abnormal technique work, while creating successful music, is amazing. The way they both approached rapping was different, but it also complemented each other. If we were doing a top MC list, both Big Boi and Andre would both rank on that list as individuals. Outkast paved the way for southern artists to dominate in hip-hop today. If you go through their catalog, every album takes their music to a higher level, incorporating different elements into their music without alienating their core fans. Since their first album, Southernplayalisticadillacmuzik, the duo have gone on to create some of the most colorful and imaginative, cross-genre music in hip-hop. Music, that genuinely takes you to a different world.
2. N.W.A.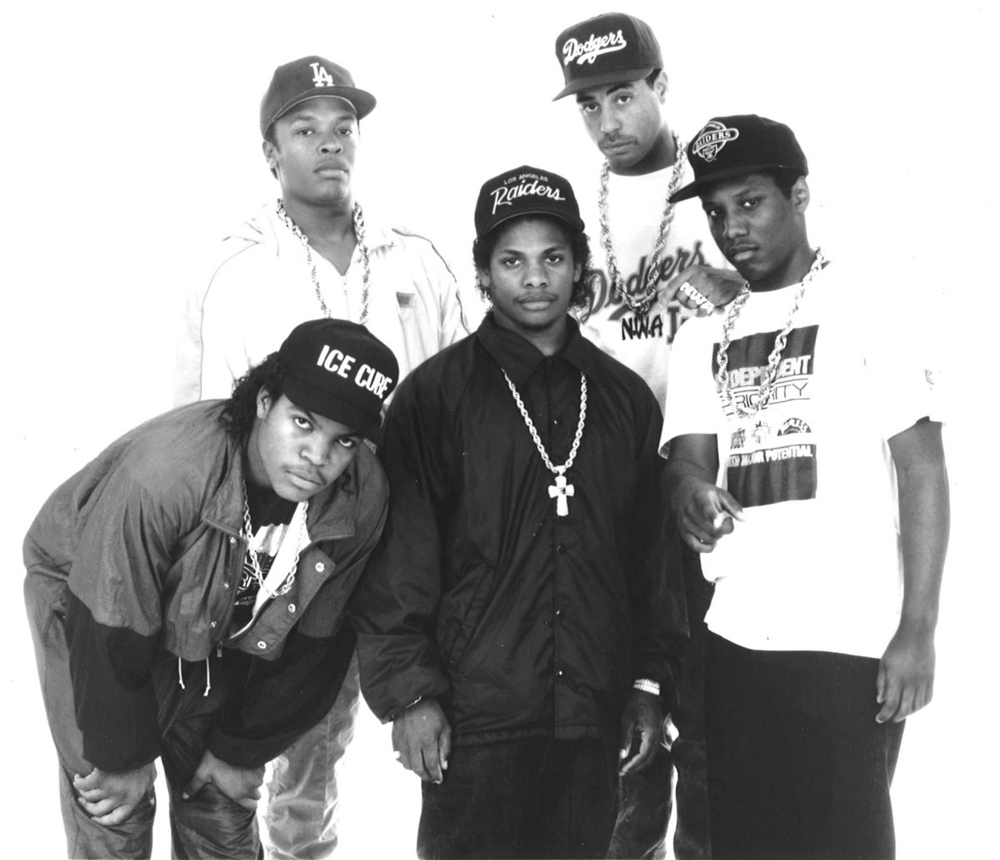 Hands down changed the game. The World's Most Dangerous Group, Ice MC's from Compton California, Ice Cube, Eazy-E, Dr. Dre, MC Ren, and DJ Yella took over the world completely as N.W.A. The music, the rhymes, and the content was groundbreaking because they said what they wanted when they wanted to say it and didn't care if it offended you. This group made the world hear the pain from the inner city and brought it straight to America's living room. If the issues behind the scene wouldn't have happened, this group would be bigger than the Beatles. The new movie, titled after their debit album, Straight Outta Compton, shows how much of an impact the group has had on our pop culture.
1. Wu Tang Clan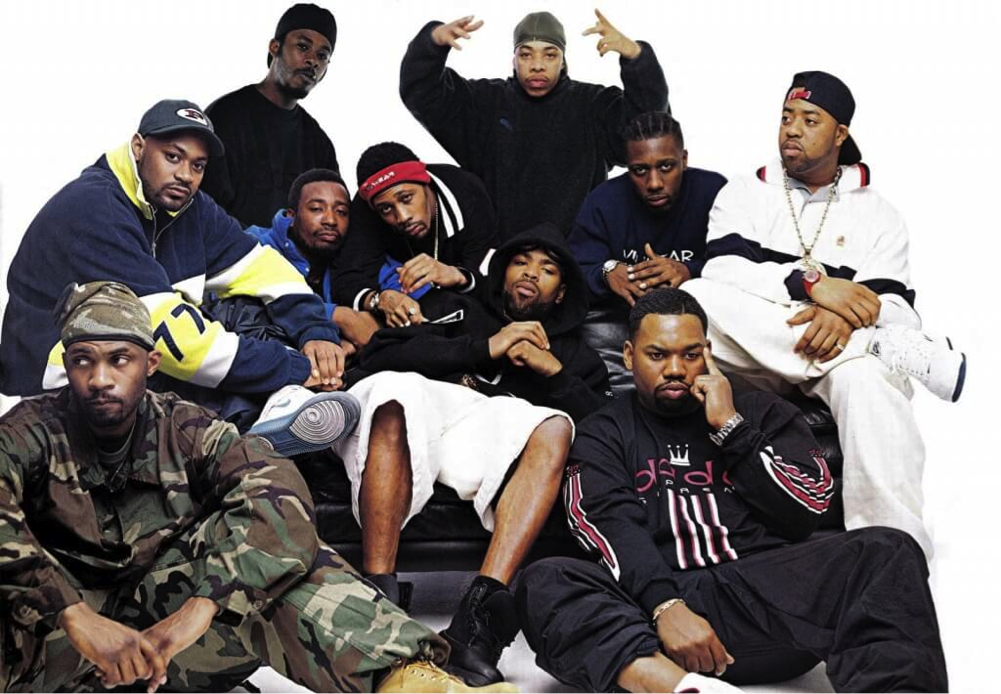 Wu is movement like no other and we will never see anything like it ever again. When the Wu-Tang Clan released their first album, Enter The Wu-Tang (36 Chambers), in 1993, the world wasn't ready for what the group of Staten Island MC's had to offer. Their entire style was grimy, raw, their slang and lyrics were clever and they put a new twist in hip-hop that people had never seen before. The mixture of martial arts flicks, that we all loved from that era, over boom bap loops was genius. They were the first to come up with crew aliases and not only have the Wu Tang Clan created dope music together, they've also managed to work successfully as solo artist with members signing solo deals on other labels, aside from their group deal. From RZA's master production technique, along with the 9 different MCs, all lyrical assassins, made this group so epic. Wu-Tang Clan were, and still Ain't Nuthing ta Fuck Wit.
***