2014 seems to be "The Year of the Podcast." Even if it isn't, let's just call it that because "The Year Racism Was Less Low Key" depresses me too much. As an LA native, I'm in my car a lot, driving from destination to destination, where basically each trip – no matter where you're going or where you started – is about 20 minutes long. It leaves me with a few choices as far as what I allow into my ear holes. I could listen to terrestrial radio, which consists of the same 4 songs played over and over – with 2 Chainz featured on all 4; or I can dip into Sirius / XM Satellite Radio, an underrated pay service I adore, where channels like the '90s on 9, Shade 45, and Sirius XMU have me covered on the music front. But sometimes, I just want to be joined by voices. I want to feel like I have a group of friends in the car, just talking about whatever comes to mind or familiar topics we revisit weekly. I admit it sounds lonely, but it's what I want. And for that – we have podcasts.
FULL DISCLOSURE: I myself have a podcast on the WolfPop network. It's called Get Up On This, and I host it with writer, and long time friend, Matthew Robinson. Each week, for the past 3 years, we've attempted to get listeners into specific music, movies, TV shows, apps, books, or board games before they break into the mainstream. Past guests have included Mike Shinoda, Nick Kroll, Danielle Fishel, Simon Helberg, and Jenny Johnson. We have quite the track record of being ahead of trends, and we even cracked the top 10 Comedy Podcasts on iTunes last month. Anyway, I only tell you about this because I've been asked to list my top 10 podcasts of 2014 and I'm gonna leave mine off it. Because I'm not a douchebag. But I still have the internal need to self-promote, so this was the easiest way.
Below are the podcasts, in no certain order, that I've had a great time following this year. We've had inside jokes, touching moments and intense buffering together. If you haven't yet joined the world of podcasts, these are great places to start. I always say, "podcasts are the way of the future," but I also bought Sega CD as a kid... so maybe I don't always know what to get up on.
10. The Champs
Hosted by comedians Neal Brennan and Moshe Kasher, this show digs into various subjects with the format of having a different black guest each episode. With Brennan's work as co-creator on Chapelle's Show and Moshe's childhood in Oakland, CA, they both are fascinated and closely connected to African American culture, which creates a great atmosphere for interviews and important discussion. Some of the best – and funniest – episodes include appearances from Blake Griffin, Hannibal Buress, Questlove, Pras from The Fugees, and Too $hort. They've diverged from theme a few times with guests like Action Bronson, Bobby Lee, RiFF RaFF and Aziz Ansari, making it about other ethnicities or white guys just totally engulfed in Hip Hop. They're currently releasing new episodes about twice a month due to busy schedules, but when a new one is released – it's like a beautiful prize in your iTunes. Fuck with them.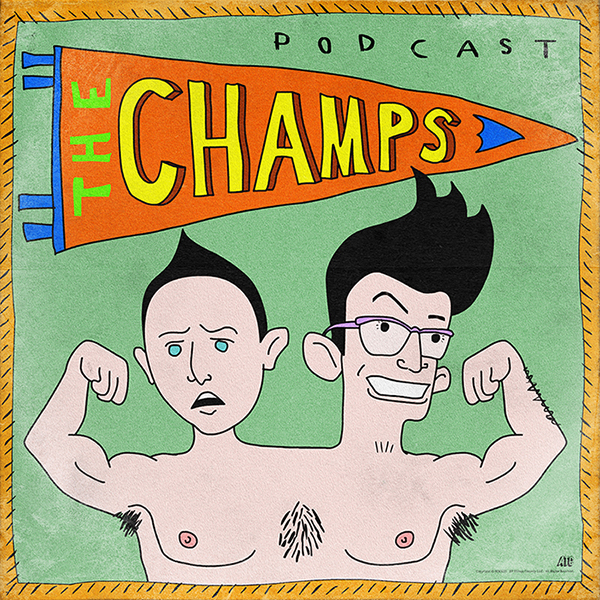 9. Who Charted?
One of the mainstays on the EarWolf podcast network, "Who Charted?" is manned by comedian Howard Kremer and actress Kulap Vilaysack, two pop culture experts who sit down with a guest and analyze the "charts" each week. They take a look at things like the songs on the Billboard Top 10 and the highest grossing movies at the box office, then hilariously comment on each one. Howard is the quirky best friend from New Jersey we all wish we had, while Kulap navigates through the format effortlessly with her infectious giggle. Past notable guests include Chelsea Peretti, T.J. Miller, and Pete Holmes. Get to know Howard's obsession with the movie Jaws in Kulap's upcoming emotional documentary, then get used to them being around.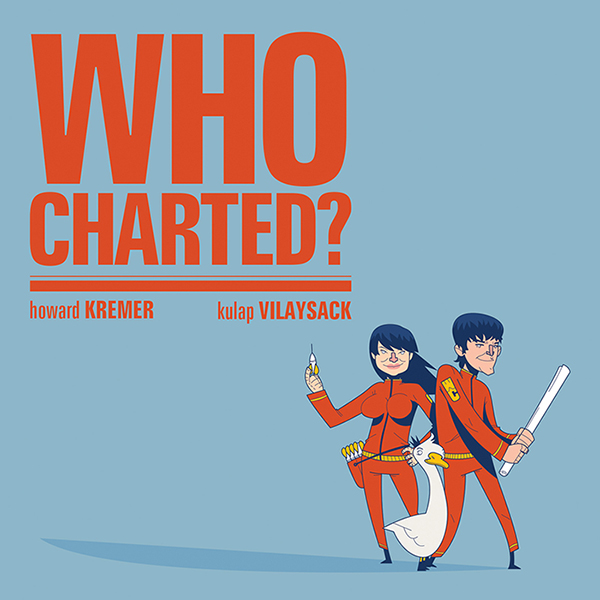 8. OMFG!
It's not easy keeping up on what is and what isn't "cool" with the teenagers these days. For example, what is "bae?" How many members are in A$AP Mob? Are pagers ever coming back? That dilemma of youth culture is tackled on this very funny podcast, hosted by two 30-somethings, Deanna Raphael and Emily Foster. Each week they welcome a new young guest, living somewhere in their '20s, to help the girls stay hip. SPOILER ALERT: The attempts usually fall flat. Visitors so far have included comedians Shelby Fero and Jak Knight, both trying their hardest to explain their interests and slang, which included hashtags and the word "fleek." Consider this a Cliff's Notes if you're looking to sound young, but don't ever count on it working.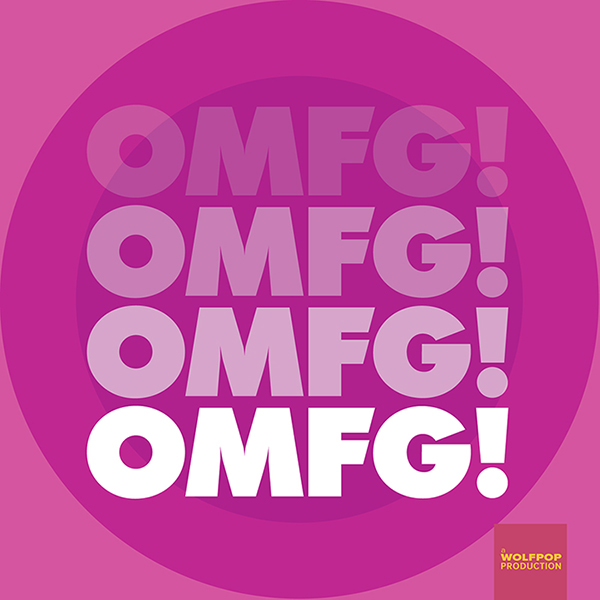 The past week has been quite a ride for professional wrestler and podcast host Colt Cabana, who surprised his listeners with a new unannounced episode with guest CM Punk, a former WWE superstar whose mysterious departure from the company may just be the most compelling controversy in sports entertainment history. The hour and half no holds barred discussion is unrelenting when it comes to criticizing the WWE as a safe workplace, and quickly found itself atop the charts as the most downloaded podcast of the week. But, despite the new attention, for the past few years, Colt has been releasing quality episodes consistently, whether you're a fan of the squared circle or not. He mostly sits with independent wrestlers, which is code for "not employed by the WWE," or names from the past, to learn more about what it's like traveling the US and fake fighting people for a living. It's an often-fascinating look into a weird profession that I highly suggest you duplex it as soon as possible.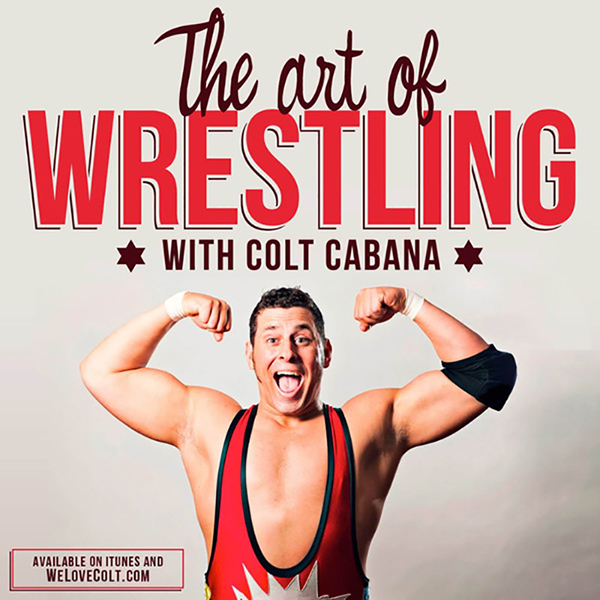 I know. I'm just as surprised as you are. I never would've expected to see Pauly Shore's name on any list I've written, unless it's a countdown of the '90s most genius pieces of dialogue and I'm referencing "Stop wheezing the juice!" from Encino Man. I kept passing the legendary Comedy Store on Sunset, owned and established by Pauly's mom, and seeing a billboard advertising his podcast. I decided to listen, expecting to hate it within seconds and, much like the movie Bio-Dome, pretend it never existed. Imagine my surprise when I not only got through a few seconds, but excitedly downloaded a handful of episodes. Pauly reveals a vulnerable and impressive skill for interviewing comedians, selecting two per episode; one to dig deep into their past with, and the other to listen to that first interview together at a later time. He and his second guest will then chime in every once in a while, in an almost Director's Commentary type of way, about the initial interview. It's an original idea, and seems to work perfectly when hoping to find emotion and connectivity with complex subjects. My favorite episode so far has been Larry the Cable Guy dissecting an interview with Carrot Top, but future promised episodes include Chris Rock / Tommy Davidson and Whitney Cummings / Chris D'Elia and those sound promising. I've never said this before, and don't plan on saying it again, but give Pauly Shore a chance – unless you're a young girl at the Playboy Mansion, then just be polite and walk away.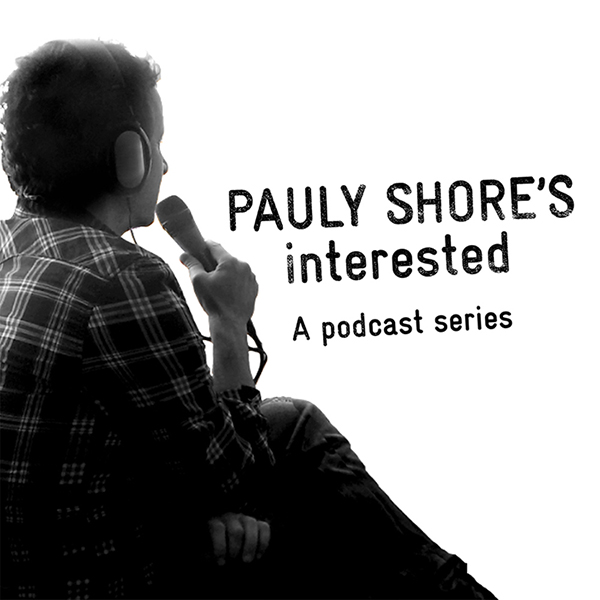 This show JUST debuted last month on the EarWolf network and I couldn't be more excited. Each week, actress Lauren Lapkus (Orange is the New Black, Jurassic World) may technically be the host, but she plays the role of guest, allowing a different one of her hilarious friends to run their own made-up show. She will then create an original character on the spot as "guest," introducing you to Amanda Calzone, an Italian college student, or teenager Traci Reardon, with hosts Betsy Sodaro and Paul F. Tompkins holding the reigns respectively. There have only been two episodes so far, so between that and the always changing backdrop, you can jump in immediately and not feel lost. Lauren is an extremely talented performer that you'll be hearing a ton from soon, and her newfound podcast popularity on iTunes may just be the proof you need.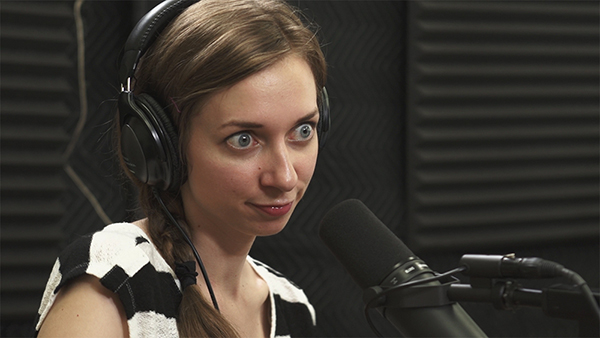 When comedian Paul Scheer first announced his new channel, WolfPop, the most impressive new show promised on the network was "The Sylvester Stallone Podcast," advertising a sit down interview between Scheer and the legendary action star, where listeners can send in their own questions. It was set for a 2 week run and even though it seemed almost impossible to believe, Paul assured everyone around him, even his close friends behind the scenes, that this was going to happen. I'm not going to spoil the fun for you, but I think it's safe to say Paul's plans may not exactly be working out. The podcast goes in CRAZY directions and each episode is under 10 minutes, so I suggest binge listening to the 20 episodes he's released so far, because you never know how, or when, this thing is gonna end. Scheer pushes the boundaries of what a podcast is, and I hope to see more creative shows like this one pop up in 2015.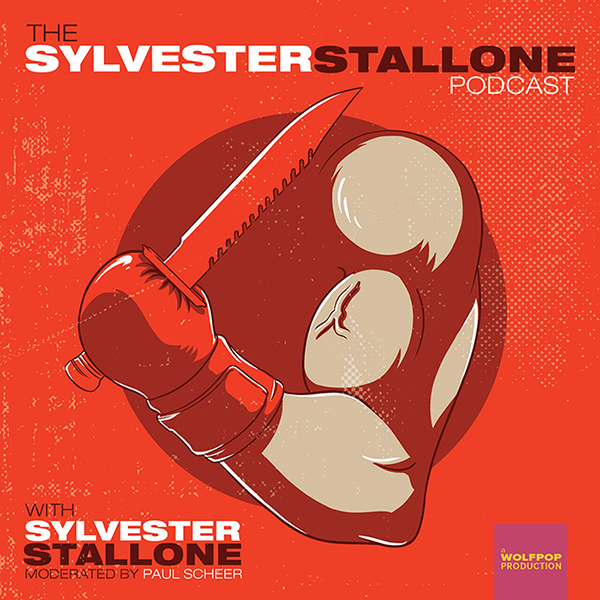 3. Denzel Washington Is The Greatest Actor of All Time Period
Another WolfPop entry, this long titled podcast is exactly what it sounds like. W. Kamau Bell and Kevin Avery sit down weekly to prove just that: Denzel Washington is the greatest actor of all time, period. They are slowly getting through his filmography one by one, alphabetically, and dissecting each performance, while incorporating humor and outside Denzel-related news. So far they've taken on Antwone Fisher, American Gangster, A Soldier's Story, and The Equalizer, so they've got a while to go before they pick apart my favorite, He Got Game. Personally, I can't say no to ridiculously specific podcasts, and King Kong ain't got shit on this one.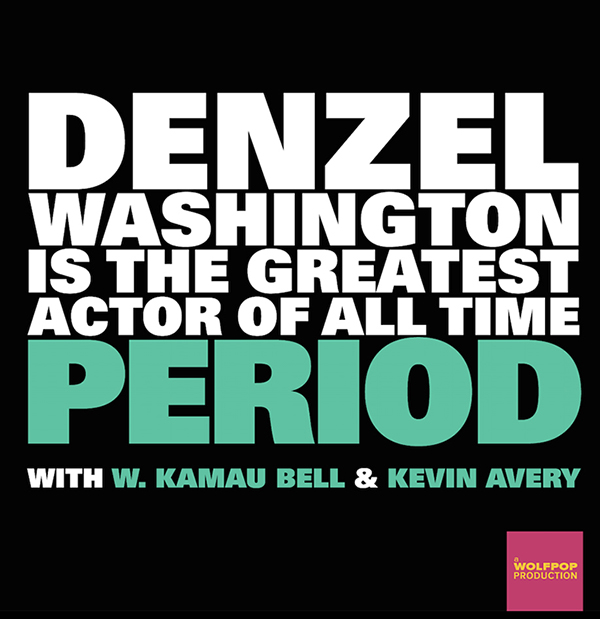 Touted as HelloGiggle's FIRST podcast, hosts Tatti Ribeiro and Katie Kimmel get to the core of friendship, while getting to know each other throughout the process. About three times a month they're visited by a guest, who may just become their new best friend, because the catch is – they have no idea who is joining them until the moment they start recording. It's a relatively new podcast, but their guest line-up is already impressive with visits from former NBA player Baron Davis and psychic Jann Hoffman (which would be a pretty cool podcast duo too) so subscribe now and join the journey.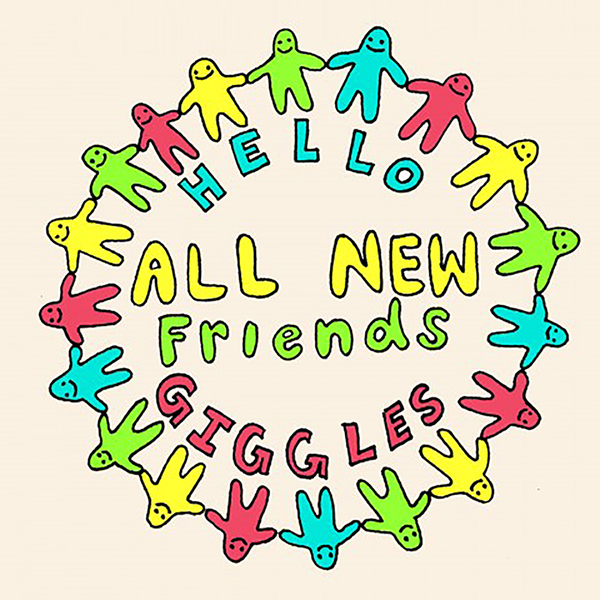 1. Serial
What can I say about the world's most popular podcast that hasn't already been said? From the brains that bring you This American Life, "Serial" is a weekly phenomenon where journalist Sarah Koenig investigates a murder case that was brought to her attention by a stranger in Maryland. 17-year-old Adnan Syed was tried and convicted of murdering his ex-girlfriend, Hae Min Lee, back in 1999. Adnan's lawyer was later exposed for illegal practices, bringing a lot of Adnan's case into question. 15 years since the crime, Sarah has spent months researching the case and uncovering what looks to be new evidence that may, or may not, prove the verdict false. Her journey has unfolded in real time, focusing on the lack of physical evidence and getting friends of the key players to recount the day, years removed. Serial became the quickest podcast in history to get 5 million downloads and recently announced a second season on the way, which will focus on a different subject entirely and was partially funded by listeners of the show. If you haven't started listening yet, or somehow haven't heard of it, I implore you to download what is universally considered the best podcast of 2014.