Tonight, at Highland Park's Slow Culture Gallery, LA-based tattoo artist Johnny Vampotna showcases his voyage into the eerie and unknown, debuting a new series of new work featuring watercolors, oil paintings, photographs and abstract installations.
"Ghost Noir is a tribute to an encounter with an apparition the artist experienced inside the infamously haunted Los Angeles Ambassador Hotel. The incident has since inspired themes of the metaphysical both as a personal hobby and muse for his artwork. From roses to reapers, he investigates both the uncharted territory of the afterlife and the mundane beauty of daily rituals. Old fashioned tattoo methods fused with occult style motifs inspire this body of work to invoke a timeless feeling of American Gothic tradition."
The opening reception for Vampotna's first solo exhibition runs tonight from 7-10PM, and will remain on display through October 23rd. To make things a little more permanent (and by that we mean actually permanent), you can schedule an appointment to get inked by Johnny at  American Electric Tattoo   in Silverlake.
jonny vam from CHOP EM DOWN on Vimeo.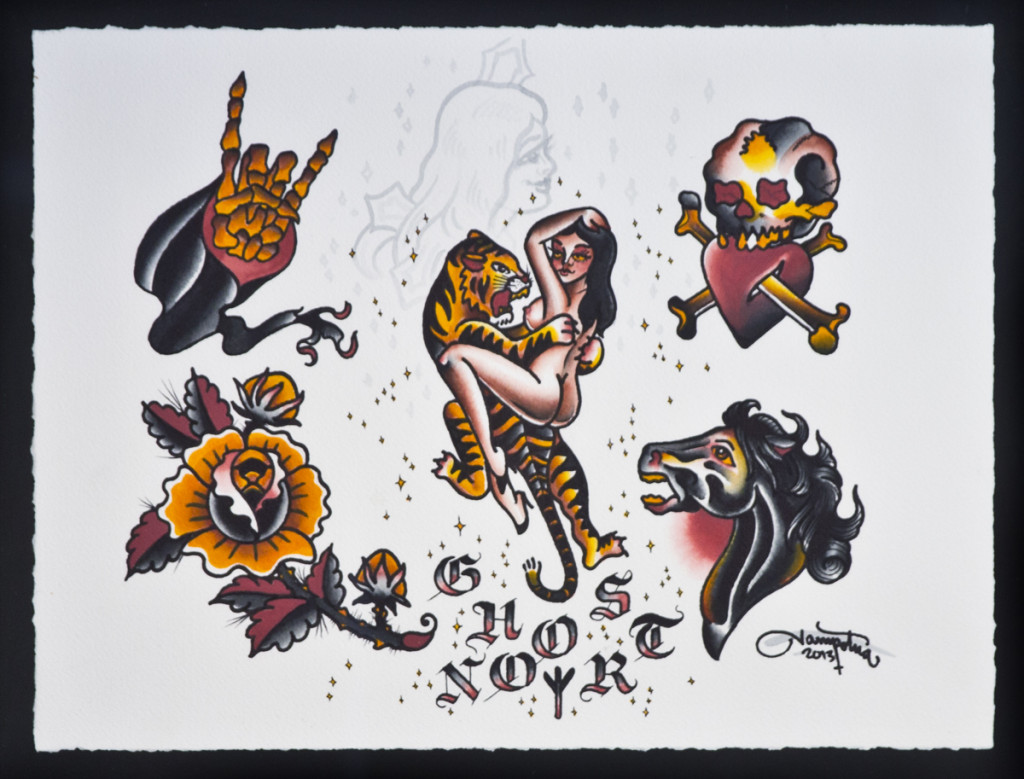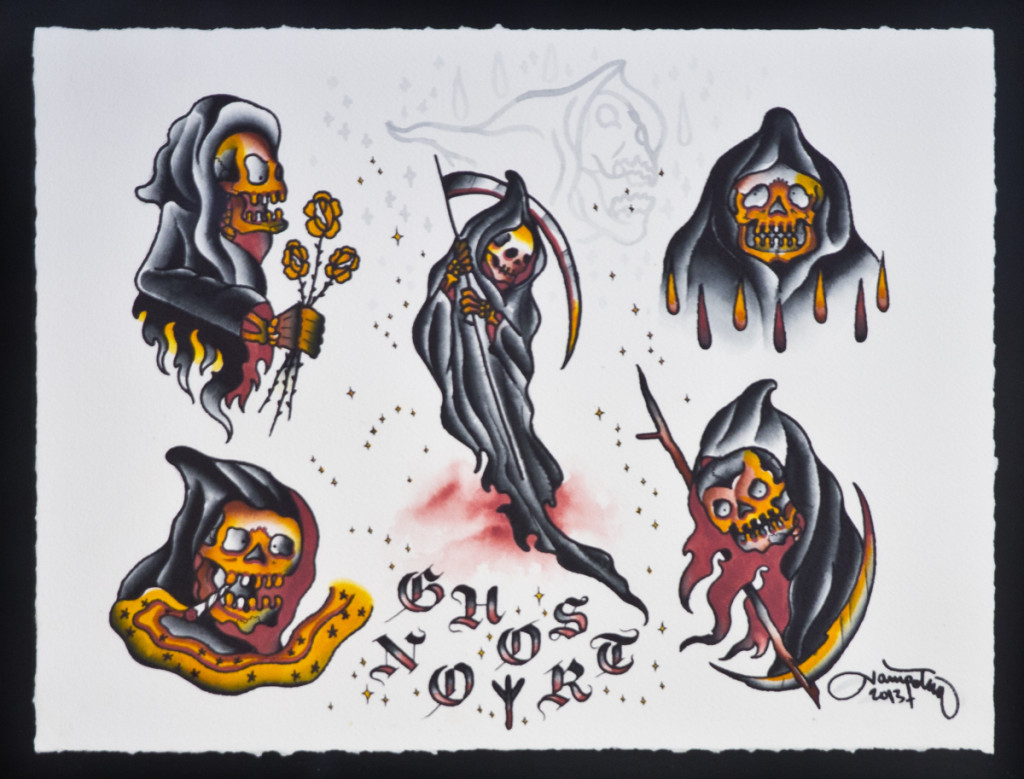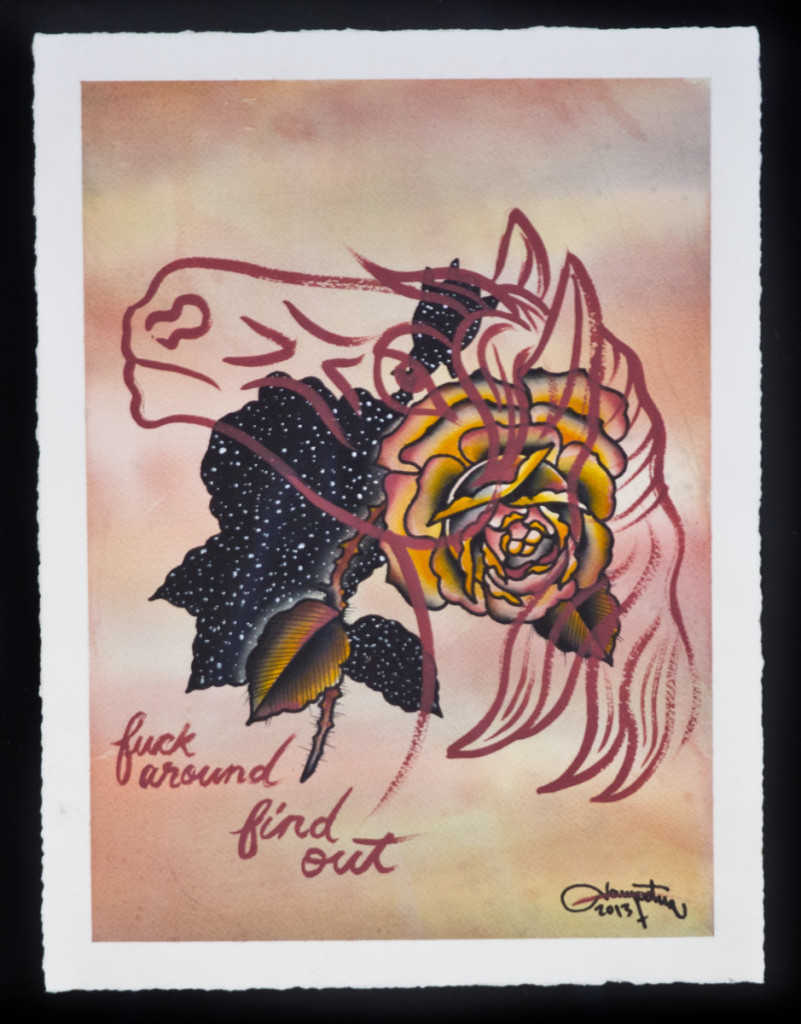 by Jane