While I am currently in Chicago on Go Skateboarding Day 2014, I did have the opportunity to help out with one of my favorite brands for a commercial promoting their event on this glorious day. The good people of Huf asked Tianna G and myself to be apart of a fun skit they were shooting to promote that Keith Hufnagel himself would be driving around a converted ice cream truck to skate plazas in L.A. to pass out pairs of his new shoe. I am always down to work with people I like and especially in the name of skateboarding. We had linked up in downtown Los Angeles to shoot, starting off at their HQ, then heading to the 6th street bridge for some key shots. It was definitely a lot of fun and I am stoked that even though I may not be able to skate as much as I would like to these days, I still am able to be involved in promoting Go Skateboarding Day with a brand like Huf. Thanks for having me guys. Below you will see some flicks I snapped during the shoot.
Also, remember to catch the #HUFGOSKATEDAY truck today, 06.21.14 for free HUF ice cream sandwiches, giveaways including the new Hufnagel 2, and the chance to meet @_tiannag! First spot is Hollenbeck Skatepark, followed by stops all over Los Angeles throughout the day. Follow @hufworldwide and #HUFGOSKATEDAY for locations! #waitwhat #hufworldwide #goskateday #goskateboardingday
::
::
Fog test before rolling.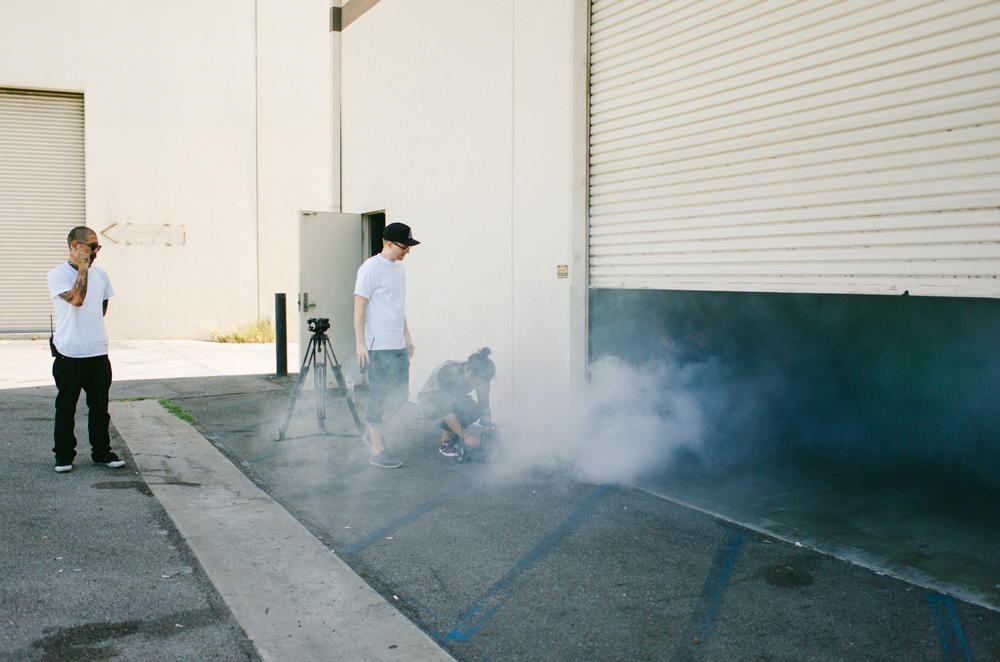 After they got the shot it would appear something went wrong…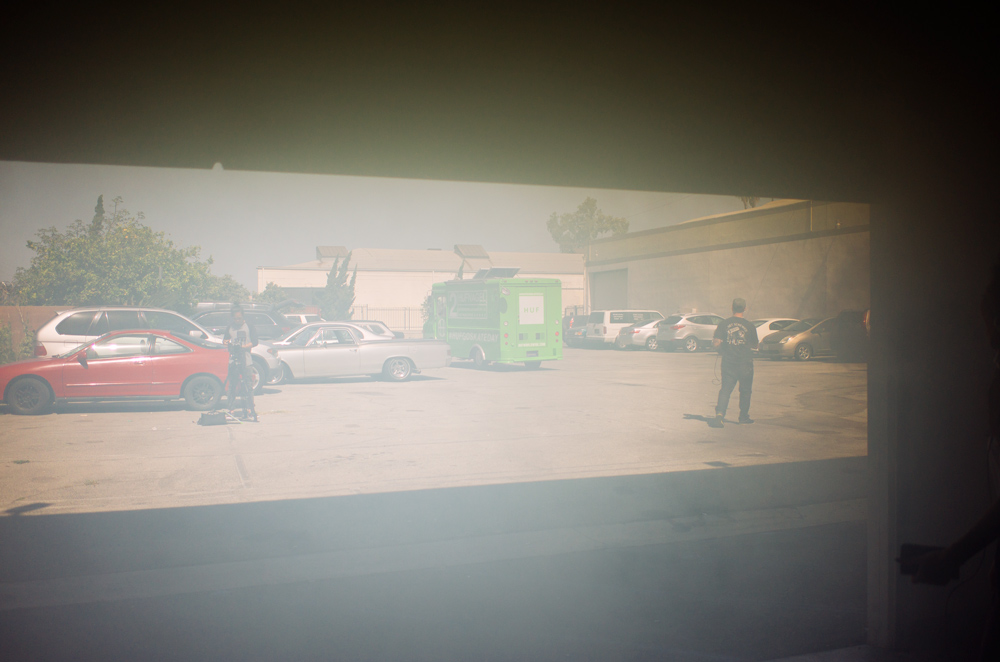 All the smoke in the building set off the fire alarm causing the Fire Dept. to be dispatched to the scene. Sorry guys false alarm.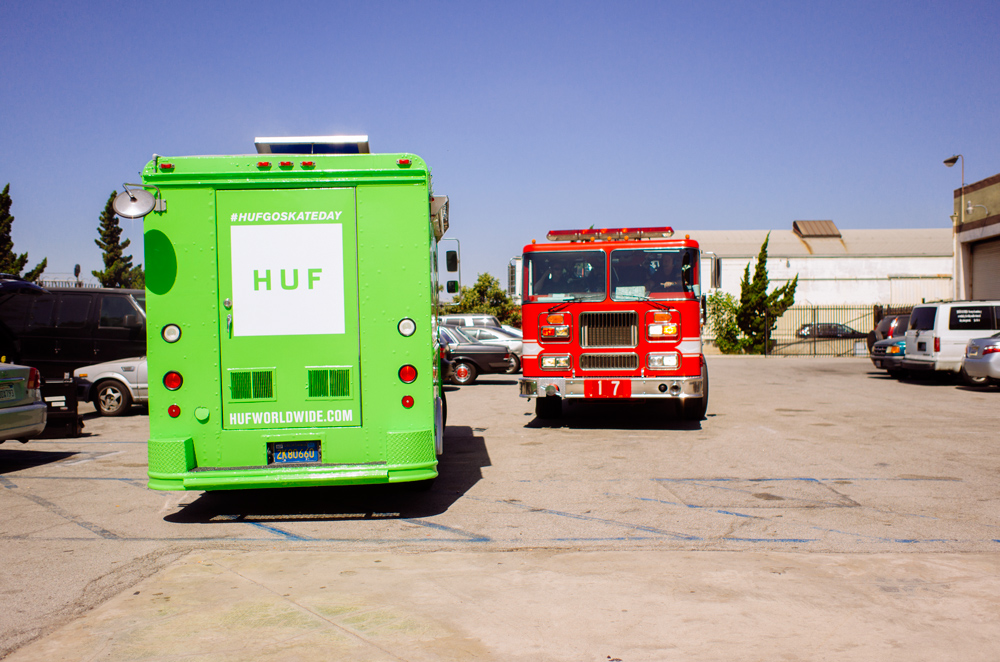 At the second location under the famed 6th St. bridge.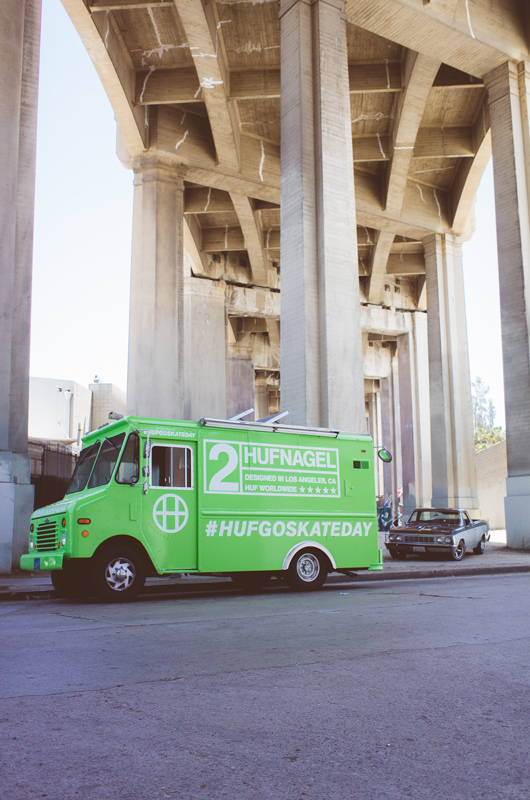 Setting up the shot.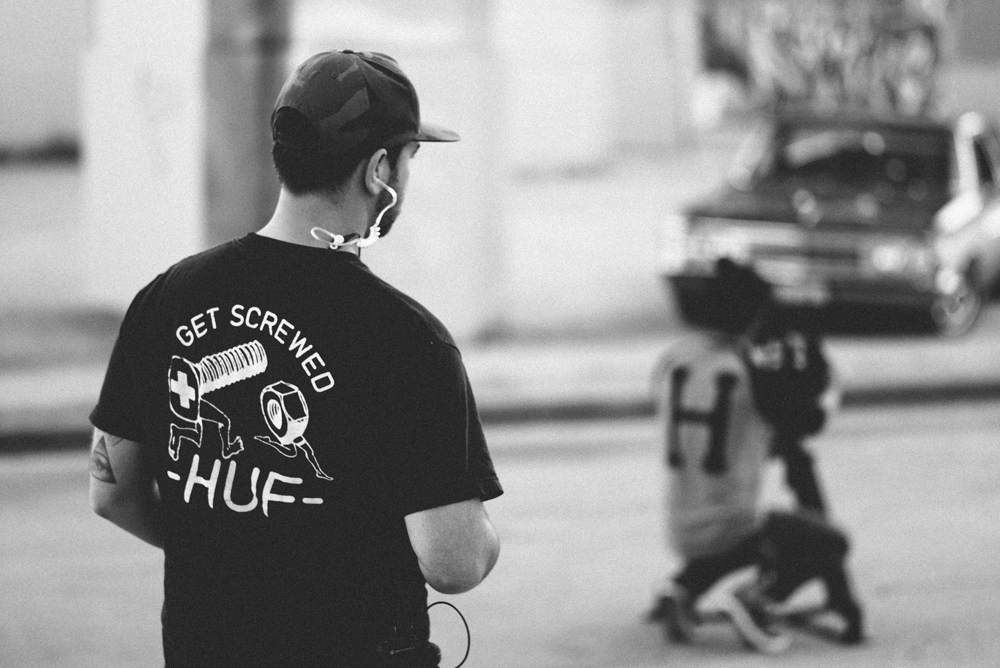 Good Crew.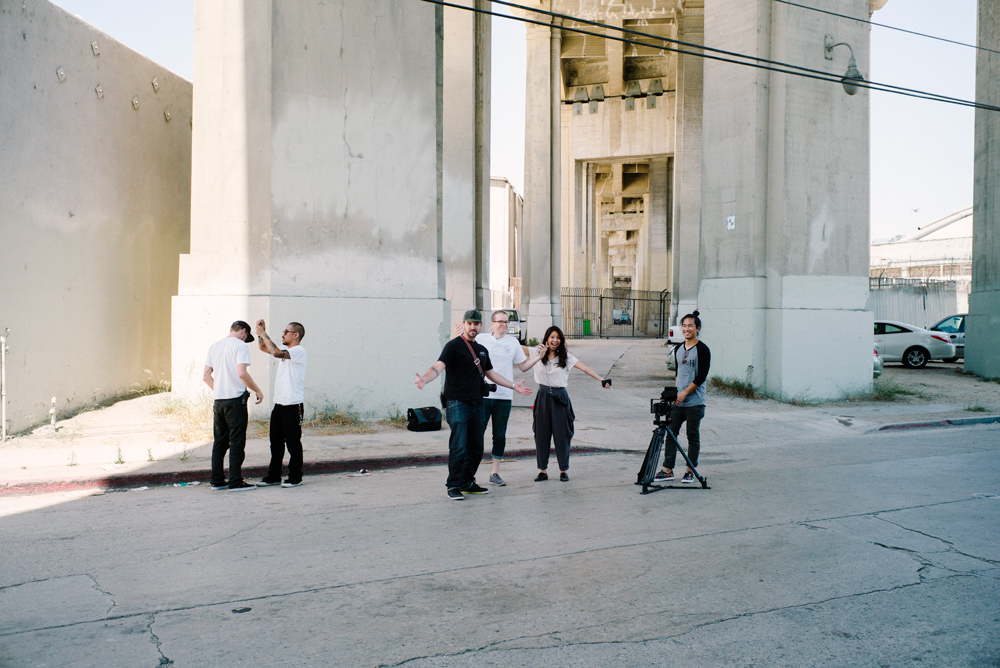 If you didn't know, Scott doubles as a sound guy.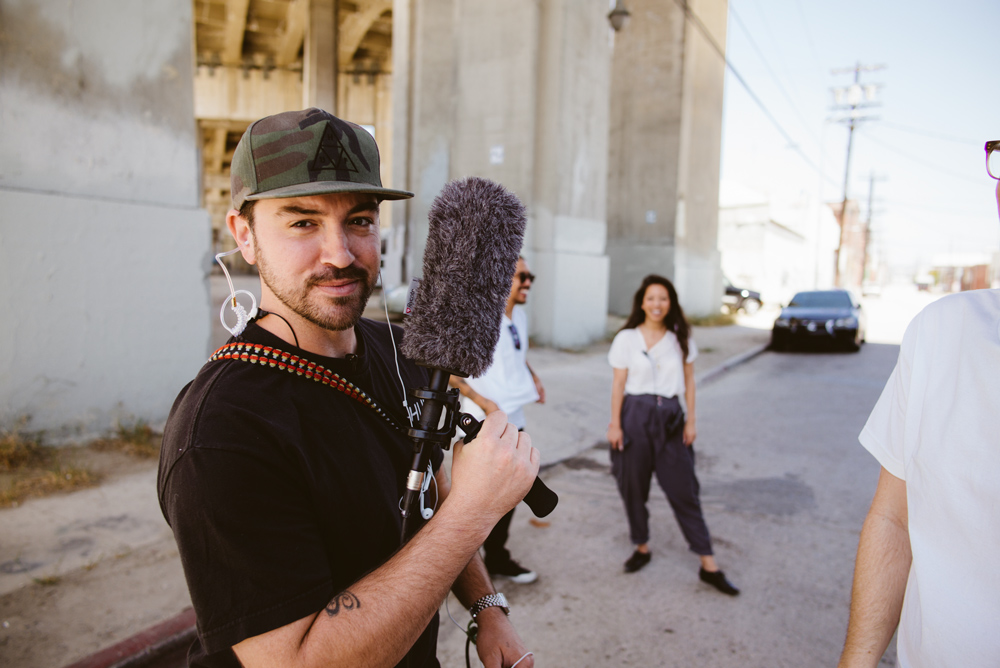 For the skit, they wanted me shooting Tianna so here are some photos from that.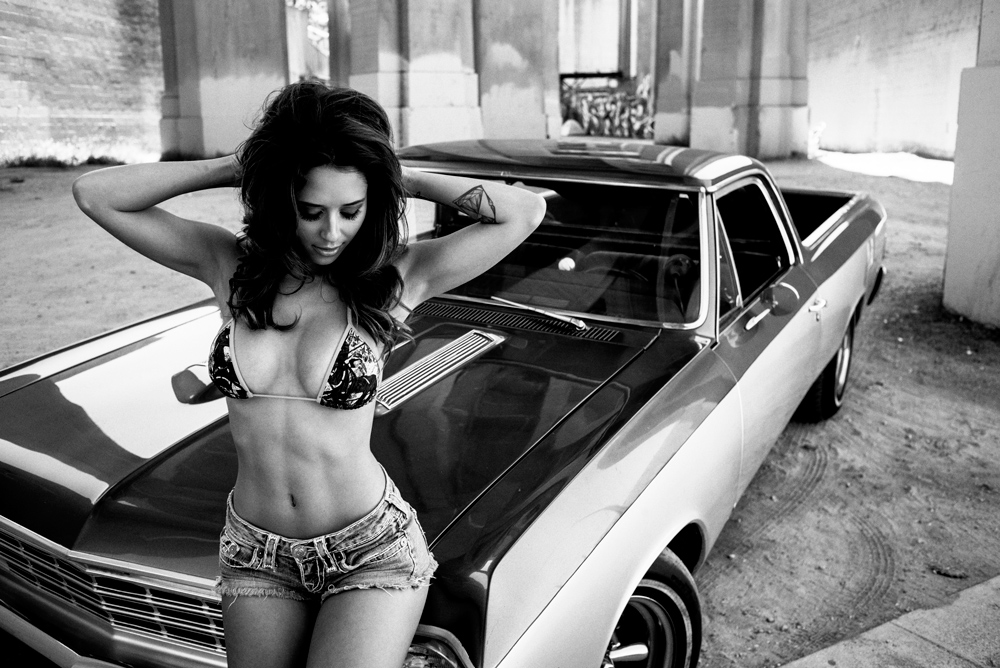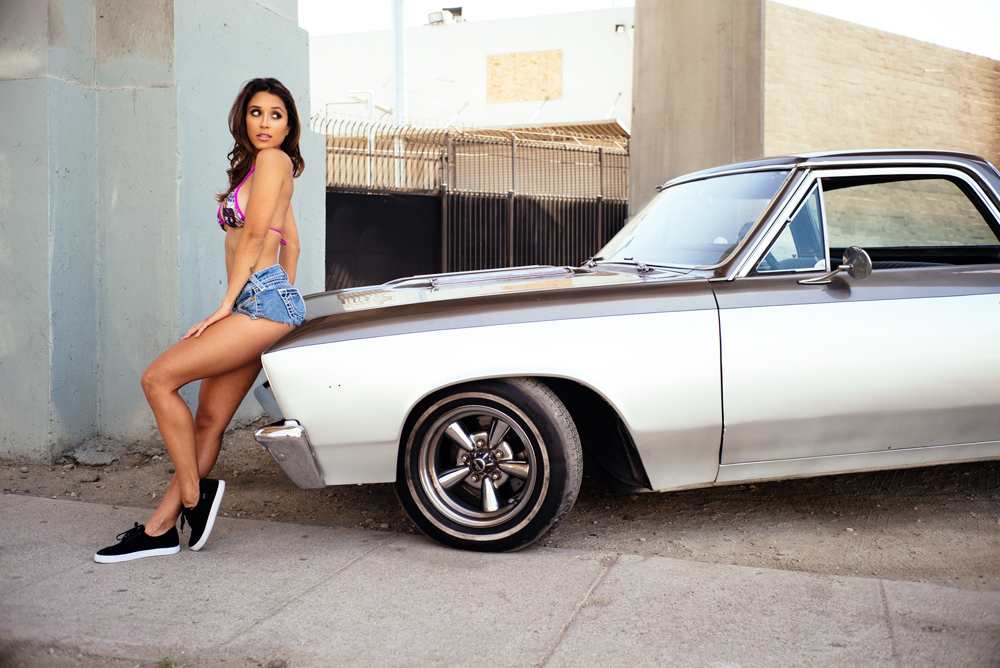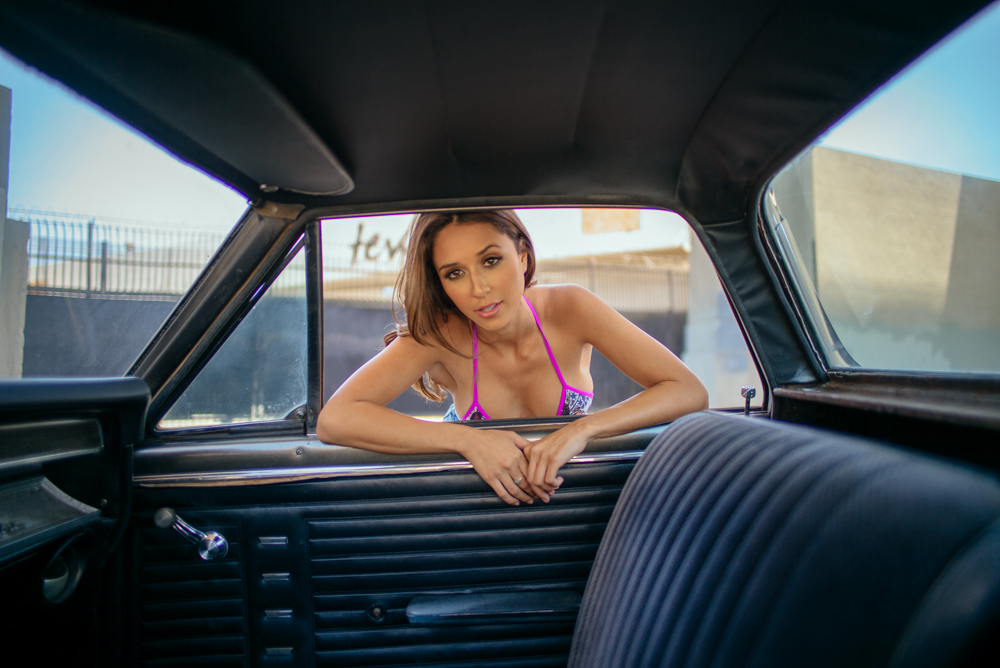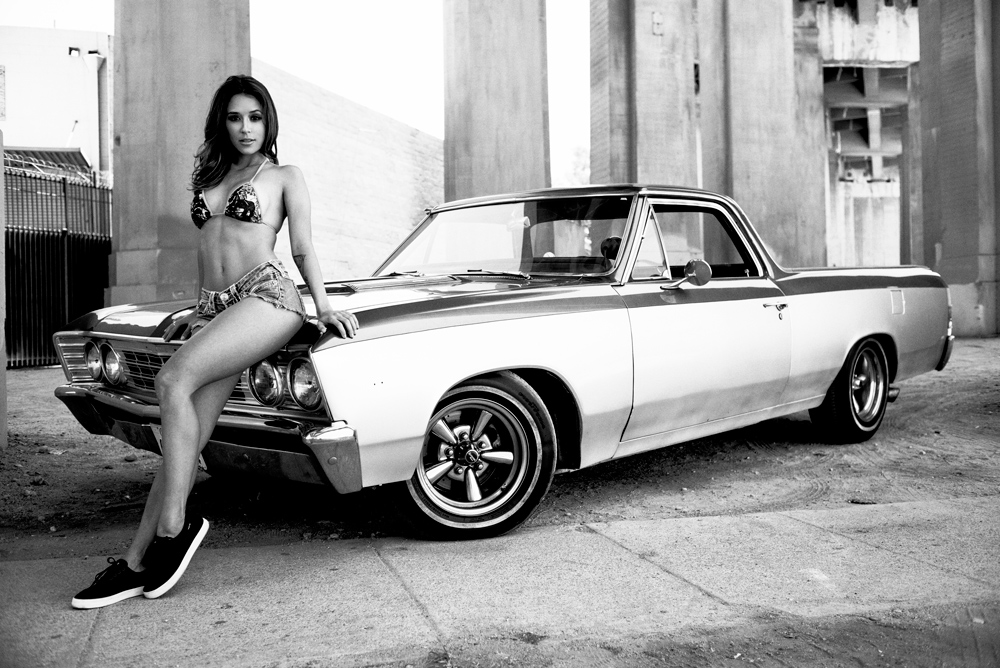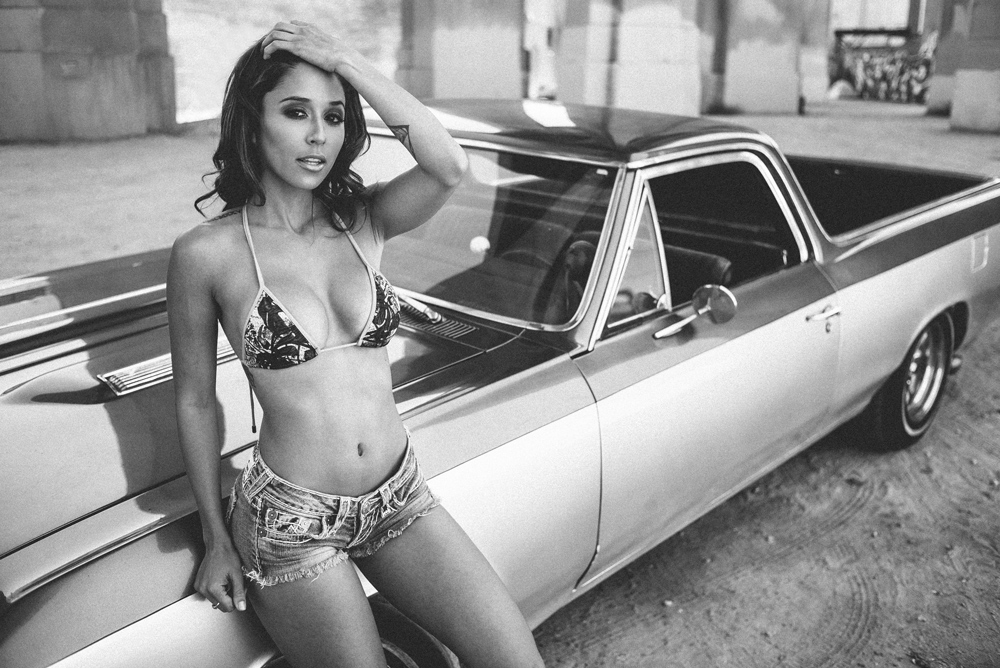 Is it me or does Tianna look good in an ice cream truck?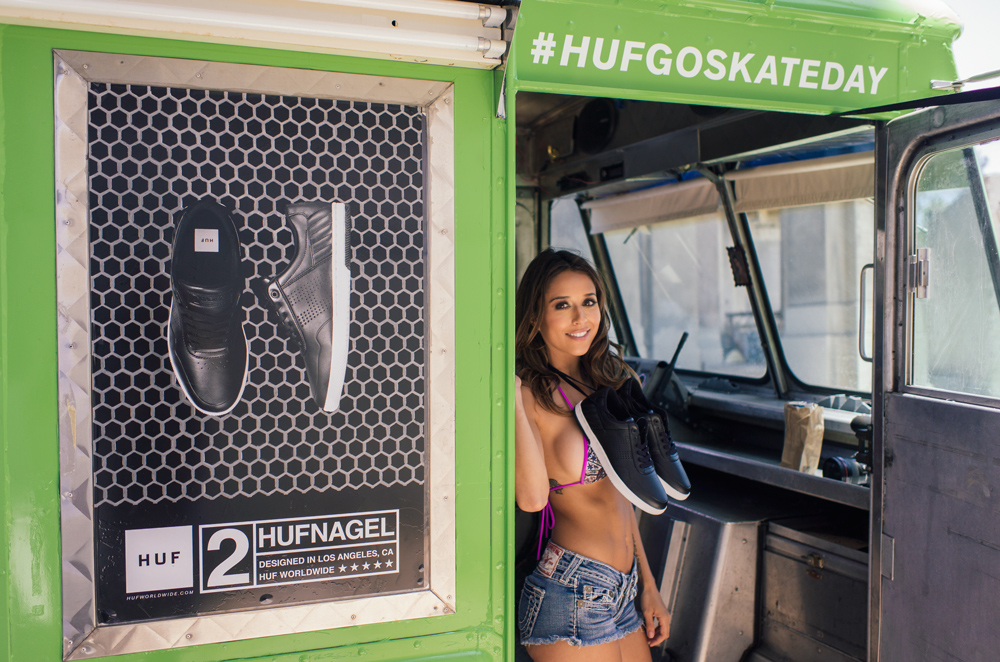 I will always give it up to the people at Huf. Creatively, they don't leave out any details. Custom-made ice cream sandwiches for the win.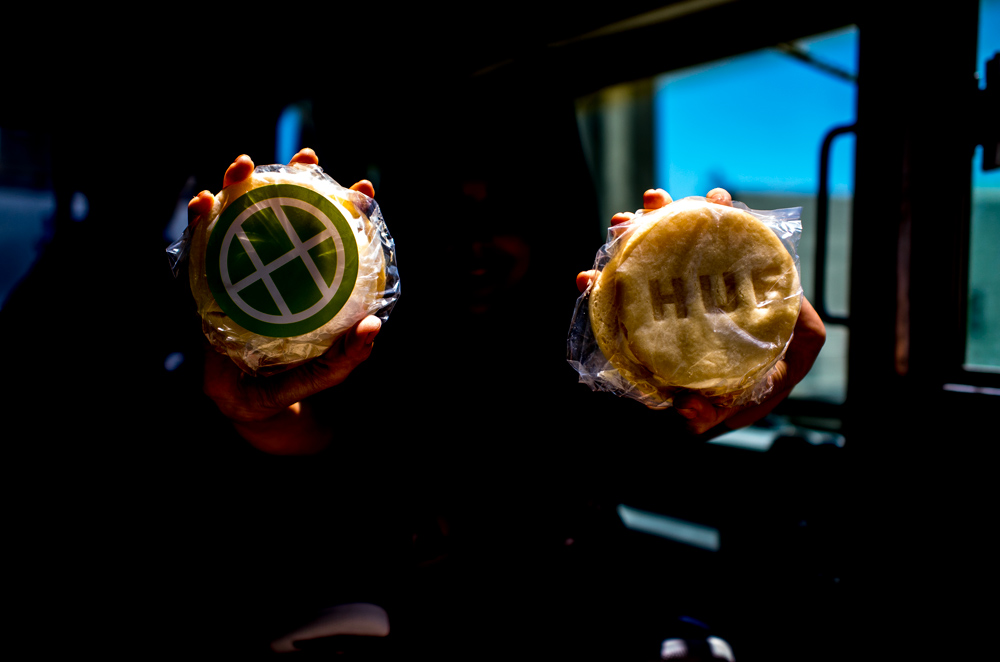 Tianna double fisted.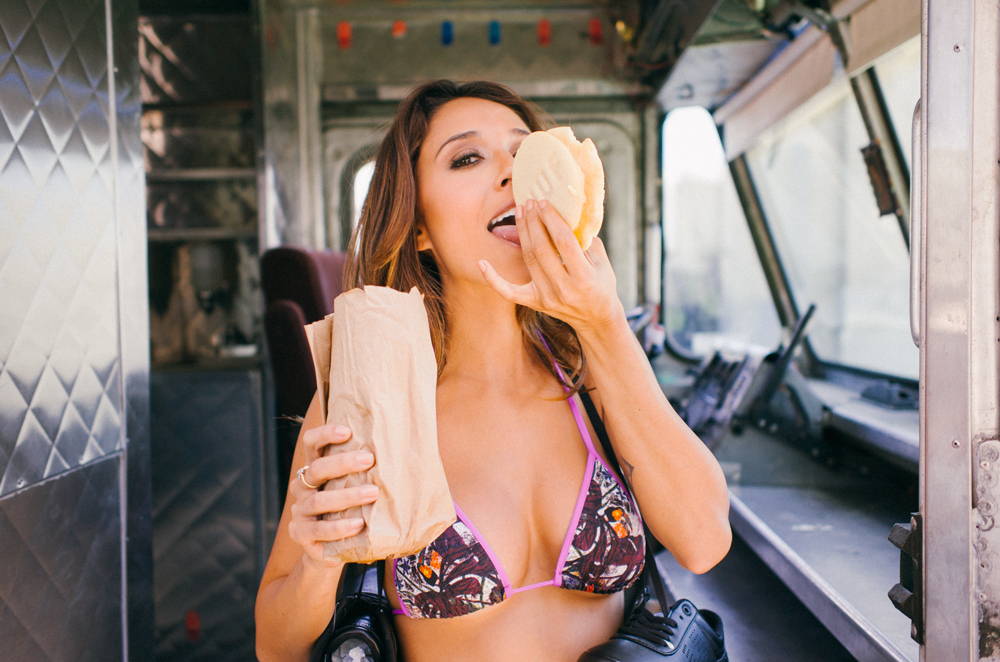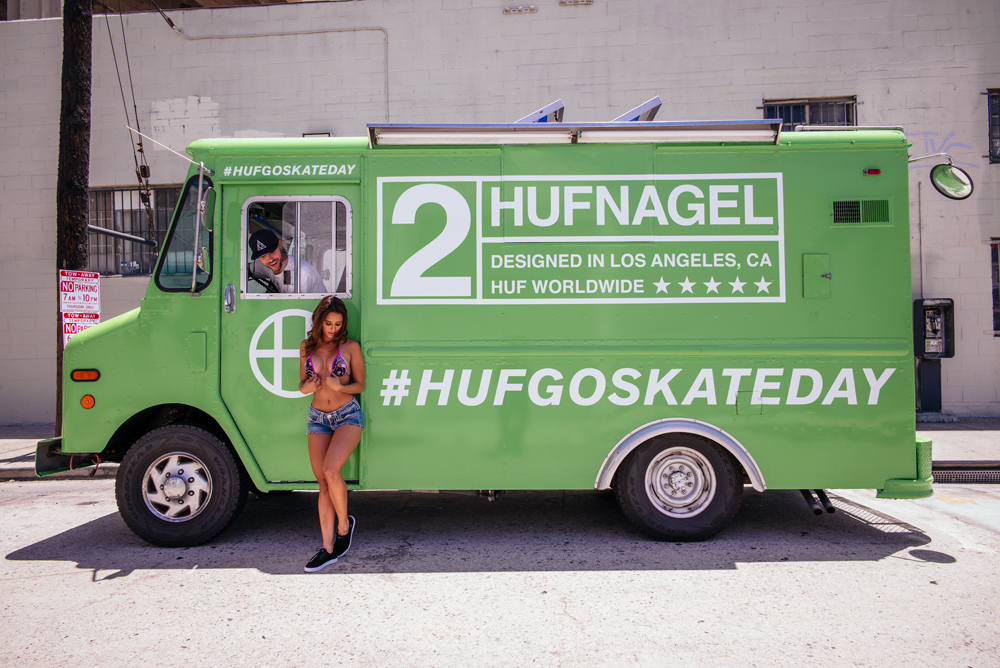 I have a feeling today will be a good day for those of you who can link up with the truck.