The Hundreds San Francisco is celebrating its 6th year by hosting a very special one-night-only event this Thursday, March 20, from 6-9pm at the 585 Post St. store. There will be music, food, drinks, and gifts available, so if you're in the area, come through!
In commemoration of POST's 6-year anniversary, The Hundreds reunites with Bay Area hip-hop legends Hieroglyphics for a limited run of three exclusive tees. These tees will be available ONLY at THSF, starting at 11am, Thursday, March 20, 2014. A POST X Hieroglyphics mixtape made by DJ Icewater will be available for exclusive download here on TheHundreds.com on Thursday, March 20.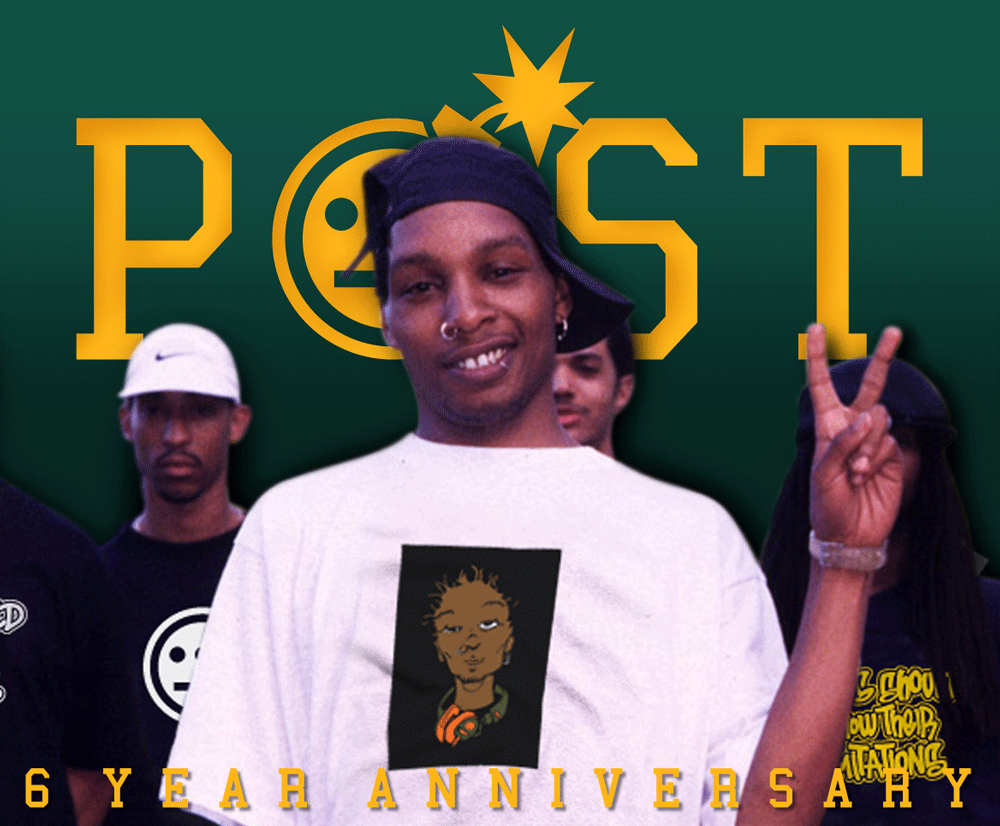 All of the tees include some of our favorite elements from the Hieroglyphics legacy: A Souls of Mischief lyric from the renowned album 93 'til Infinity and a spin on an OG Del Tha Funkee Homosapien tee that, according to urban hip-hop folklore, is based on a napkin self-portrait Del drew. The Hundreds is thrilled to unite again with the esteemed Hiero crew to mark THSF's 6th year running.
LONG LIVE 585 POST ST.
#POST #THSF #TheHundredsXHieroglyphics