Search "water level music" on YouTube and you'll find videos like "Aquatic Ambiance 10 Hours – Donkey Kong Country," a 10-hour long version of the Pure Moods-groove electro-New Age song off the DK Country game soundtrack (the video currently has just over 318k views). You'll also find "Super Mario 64 (N64) – Dire, Dire Docks / Water Level Theme – 10 Hours Extended Music," yet another 10-hour long version of that offensively soothing synth-laden underwater level track, composed by celebrated video game composer Koji Kondo. It's that song that made you forget about that scary ass lurking eel in Dire Dire Docks pretty quick.
There are playlists on top of playlists of water level music from video games, too—a little sub-niche k-hole for gamers and synth music aficionados alike. Something about those difficult water levels, man—it's like video game makers blessed us with extra chill music to destress. A.V. Club wrote about Donkey Kong Country's "Aquatic Ambiance" last month, describing it as "a placid piece of music that uses a sophisticated palette of synthesized instruments and futuristic sound effects to create a mood of calm," with mention of the song's online cult following and subsequent remixes, like producer Chemist's sampling of it on Childish Gambino's "Eat Your Vegetables."
All this being said, sampling video games in rap music isn't new. But we've been obsessed with L.A.-based producer/DJ Producer Dane's take on water level music with his recent release Stage 1: Submarine Edits. It's 4 tracks of video game OST music from underwater levels + rap edits. Track 1 is a seamless mix of Migos' "WOA" off YRN 2 with a song from the Motherboard-approved Ecco the Dolphin soundtrack (an OST editor/writer Michael Byrne described as "a revelation—a transportive soundscape of sweeping, droning sci-fi synths and 8-bit audio softened into dreamy electro"). That game was a trip—really confusing and difficult to play and involved a time-traveling dolphin. The result sounds vaporous, glittery—trap gaps all filled in. It's reminiscent of some immersive cloud-rap production we've heard with Main Attrakions, except with the sparse Atlantan ad-libs of Quavo, Takeoff, and Offset on vox.
Track 2 on Submarine Edits weaves Young Thug's "Slime Shit" into that beautiful track in the background of the Zora's Domain level from The Legend of Zelda: Ocarina of Time. Here's a 10-hour long version of that song and the original here. If you're not familiar, prolific video game composer Koji Kondo (who also wrote the aforementioned Dire, Dire Docks song) penned the mind-numbingly beautiful theme to Zora's Domain, complete with midi steel drum swells and electronic guitar. Producer Dane's version takes the dark pipey synth tone that producer Ricky Racks incorporated into the Slime Season 3 track and pitches it up into some space of pure joy. Listen and see what we mean. It sounds like one of the happiest Thugger cuts ever.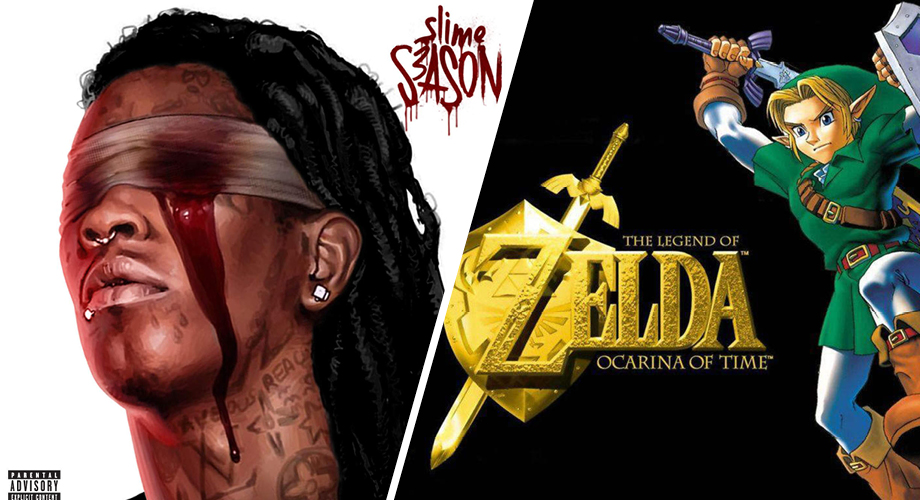 Prior to this, Producer Dane has released albums under the name Dane Chadwick, like 2013's Cool Intentions off Brooklyn-based electronic label Astro Nautico. An album Tiny Mixtapes praised, deeming it "Chicago footwork made by an L.A. pop punk," except "sunny" with "bright airy synths [and] bubbly bass lines."
You can hear some of that percussive-minded work on track 3. It's an edit of "Underwater"—a brooding song from the ridiculous 1997 Playstation, Sega Saturn, and PC game Croc: Legend of the Gobbos—with Jamaican post-Vybz dancehall artist Alkaline's acapella version of "Living It Up." Stage 1 ends with a satisfying blend of none other than "Aquatic Ambiance" with Corn and Nef the Pharaoh's Bay Area anthem "Old School Hyphy," the EP fading out with an extended Donkey Kong Country guitar wail swimming in Yung A-production handclaps. This is that roll your windows down and turn it up summer 2016 music (even though it's hot as hell outside and the earth is overheating).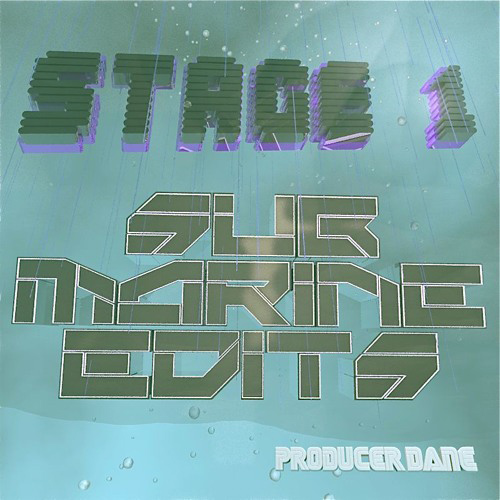 ***
Listen to Stage 1: Submarine Edits on Bandcamp. Follow Producer Dane on Soundcloud and Twitter @producerdane100.