When I saw the lineup for the Art Don't Sleep showcase at the Mayan in DTLA, I was like, "Yo Alina, hook that up, G!" Blu & Exile, Phife Dawg, The Pharcyde, Ali Shaheed Muhammad, House Shoes & DJ Rhettmatic, Adrian Younge and the Souls of Mischief? Sounded like a backpacker's wet dream! They didn't let me bring my backpack in, but it was all good.
Phife Dawg was the host for the night, retelling the story of how A Tribe Called Quest brought Souls of Mischief on their first tour during the Midnight Marauders days. It's always a pleasure as an LA native to see Blu & Exile connect on stage and bring us some of that energy that helped make Below the Heavens the instant classic that we know it to be. After bringing out collaborators like Dag Savage, Choosey, and MED, Exile ended his set with an impromptu MPC showdown that left necks hanging on a string.
The Pharcyde were a clear crowd favorite, performing all the hits from Bizarre Ride and Labcabincaliforina, but it was pretty disheartening to only see two out of the four on stage. For the love of hip-hop, I hope that beef can be squashed one day. Where's Minister Farrakhan at when you need him?
What Adrian Younge is doing with his live band Venice Dawn is bringing the musicality to hip-hop. Focusing on the pyschedelic soul of the late '60s and '70s that helped create the template that hip hop built its foundations on during the golden age – not a lot of heads are doing that, much less as well as him. He's a hip-hop-ologist in the truest sense, reinterpreting classic material from the likes of The Delfonics and helping bring attention back from the younger crowds to cats like Wu-Tang and the marquee players of the night, Souls of Mischief. RZA came out and even congratulated him.
Fresh on tour for their new album with Adrian Younge's Venice Dawn, "There Is Only Now", it was clear that this West Coast crowd came out to support Bay Area legends Souls of Mischief of 93 'til Infinity fame. And they came correct, emphasizing mainly on their new material with a live band behind them to give the funky 4 that extra thump. It was a pleasure to see older emcees from hip hop's golden age time period coalesce in one little venue and just reinvigorate heads with that energy we don't normally get to connect with. (Photos below by David Dyer).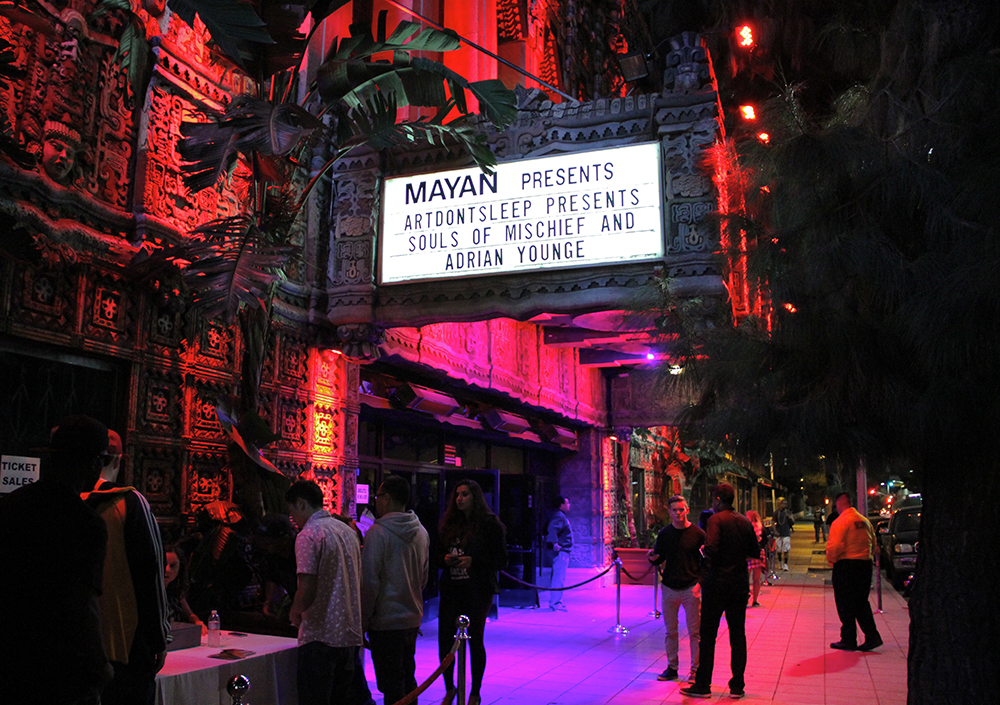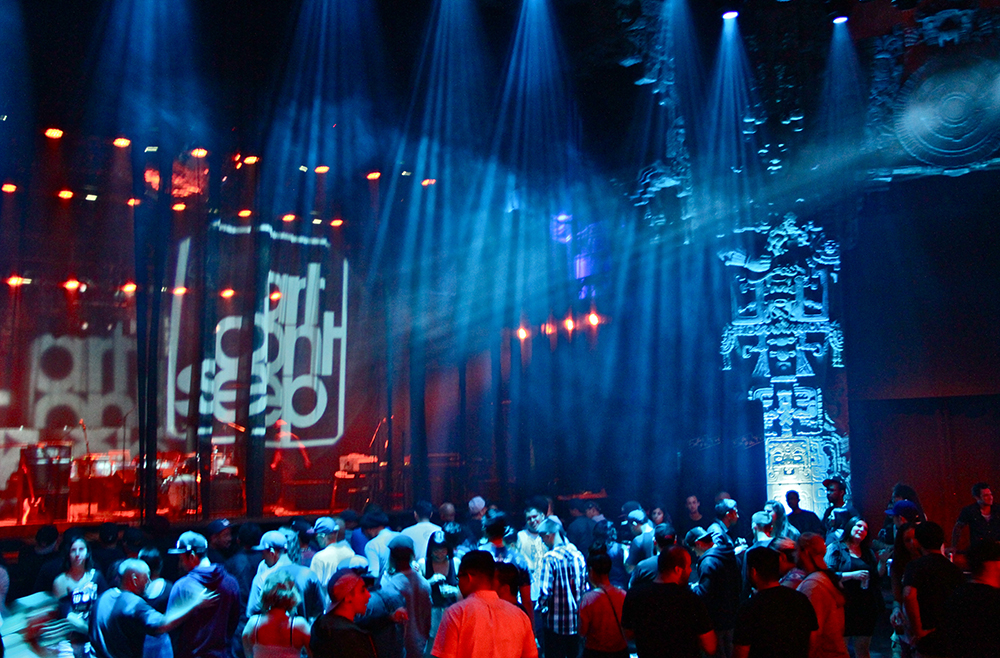 Blu & Exile. Feels so good to run a victory lap around for the home crowd.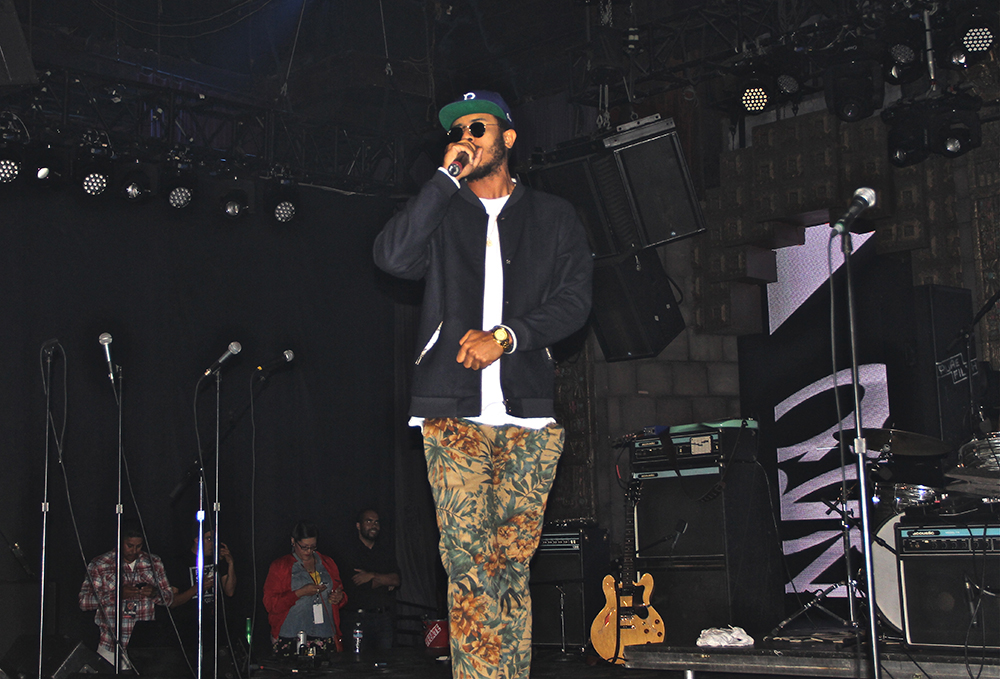 Legendary Beat Junkie DJ Rhettmatic and Detroit's ambassador House Shoes did a back-to-back set.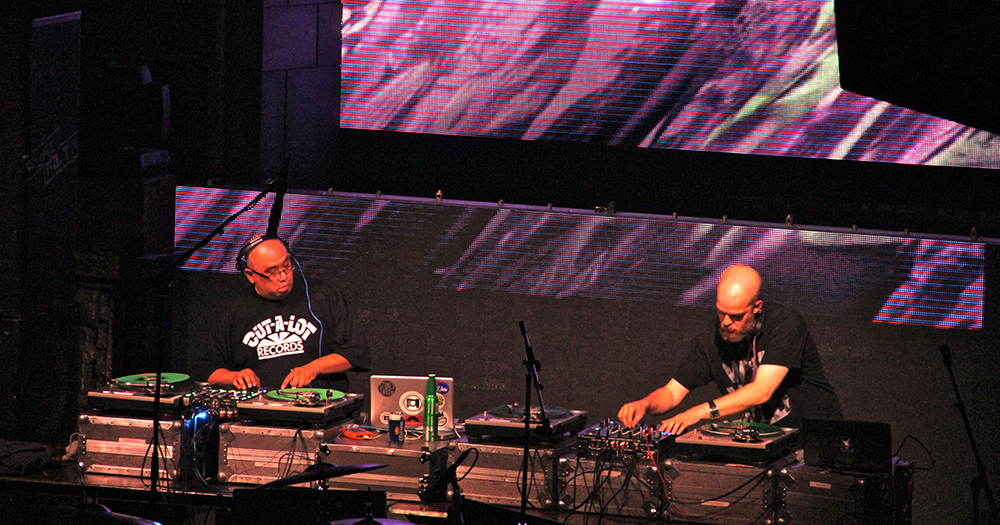 Seeing The Pharcyde perform was a joyous and sad moment at the same damn time.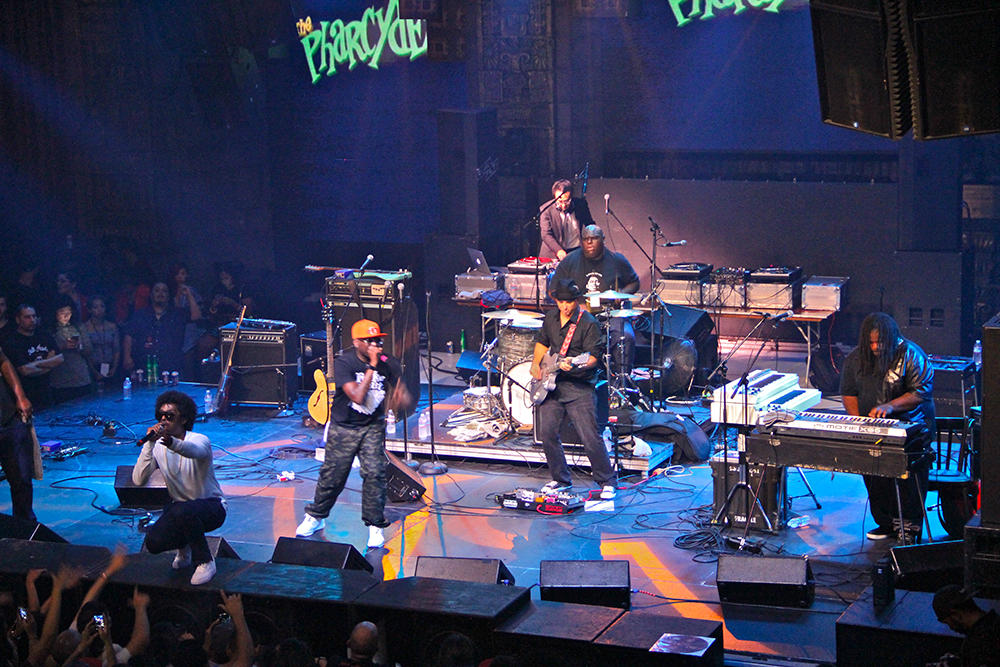 Imani and Bootie Brown set the stage on fire with their live rendition of "Drop."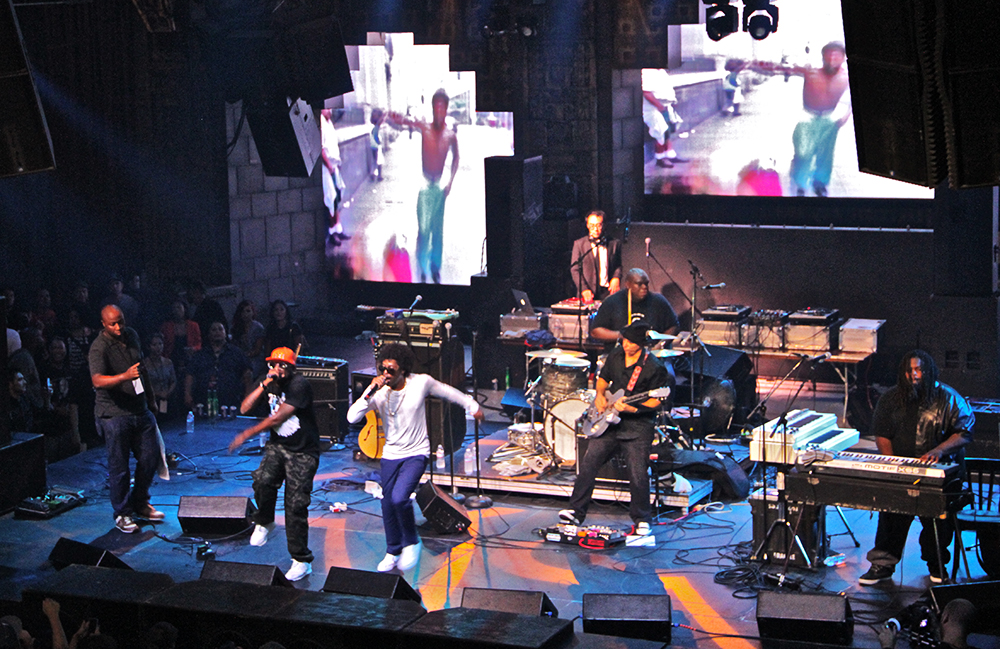 Phife Dawg is like one of those mythological creatures that you feel blessed to see.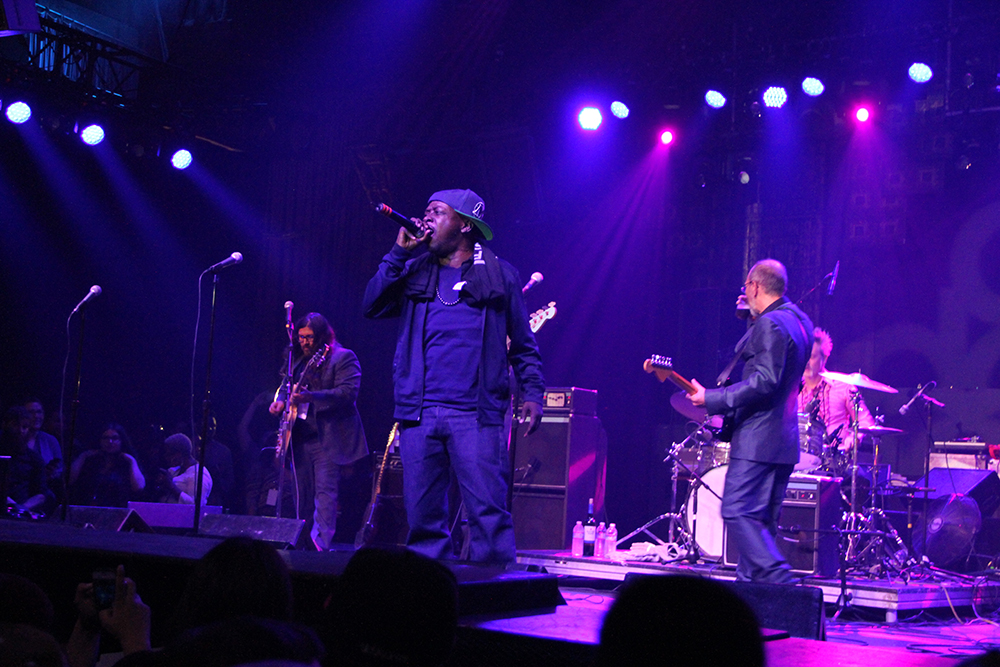 The man and future legend Adrian Younge with his Venice Dawn in full effect at The Mayan.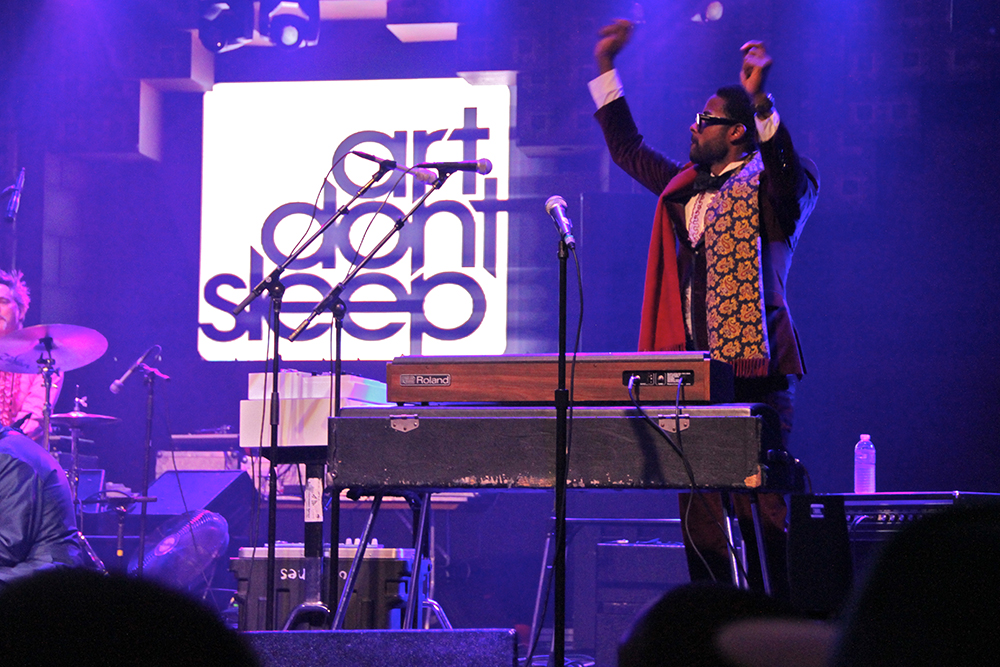 I've never been more amazed by a flute solo.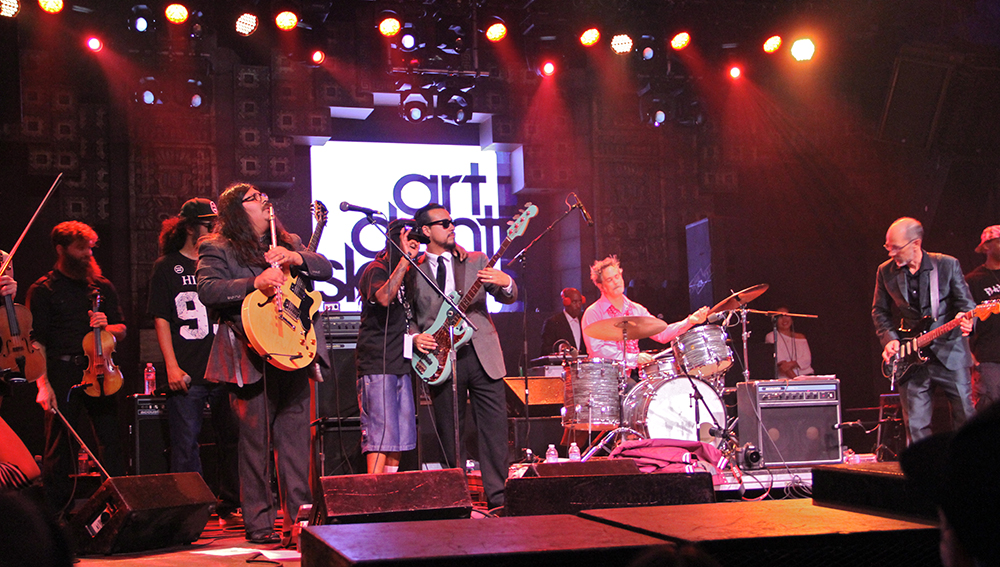 A-Plus had a little problem maneuvering around the stage, but he hopped back up and made it work.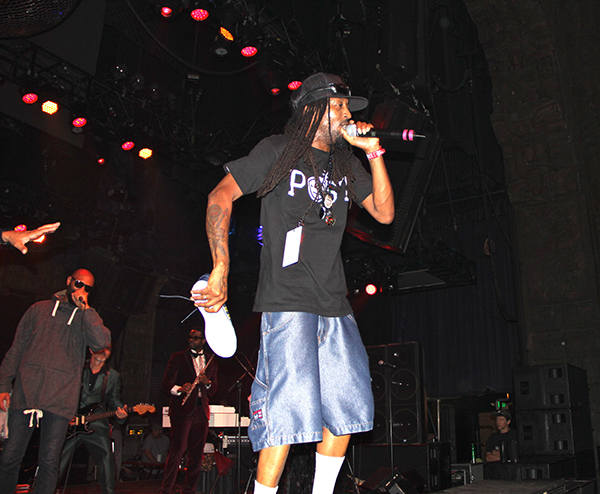 Sonically, it made sense that Souls of Mischief and Adrian Younge's band came together. They moved effortlessly in unison.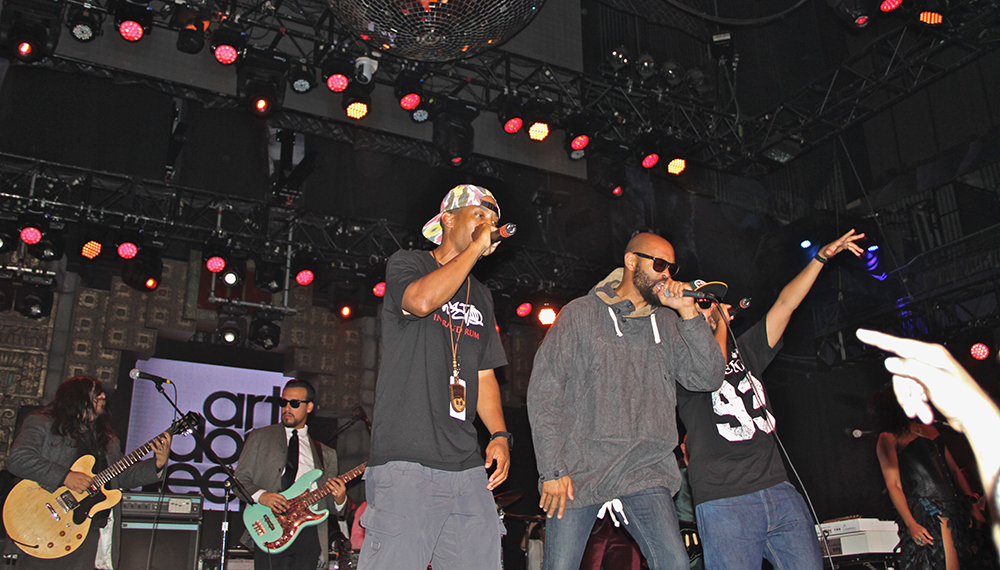 The whole building sang along to 93 'til Infinity at 2 in the morning on a Thursday.