Since coming into the public eye with their stunning guest performance on the seminal Shabazz Palaces album Black Up in 2011 and their debut awE NaturalE on indie heavyweight Sub Pop in 2012, the Seattle-based THEESatisfaction have been a name many look for particularly in the festival circuit where they reign supreme. Consisting of MC Stasia "Stas" Irons and singer Catherine "Cat" Harris-White, the chemistry between the two is undeniable and translates well in their highly regarded live performances, which I was fortunate enough to catch at the House of Vans while out at SXSW. Building on the groove that comes from the atmospheric sound pastiches that they themselves orchestrate, influenced by an esoteric journey into afrocentric realms that take the listener on outer-worldly adventures, THEESastifaction have managed to make a eloquent path in the realm of music drawing from their eccentric Pacific Northwest and Black Weirdo ethos both as producers as well as wordsmiths. Now on tour to support the recent release of their sophomore joint EarthEE, we got to connect with the two and talk to them about the intersection that occurs between being an artist and having a political viewpoint, Black Twitter, their collaboration with Meshell Ndegeocello, their place within the black diaspora, and life within the Pacific Northwest.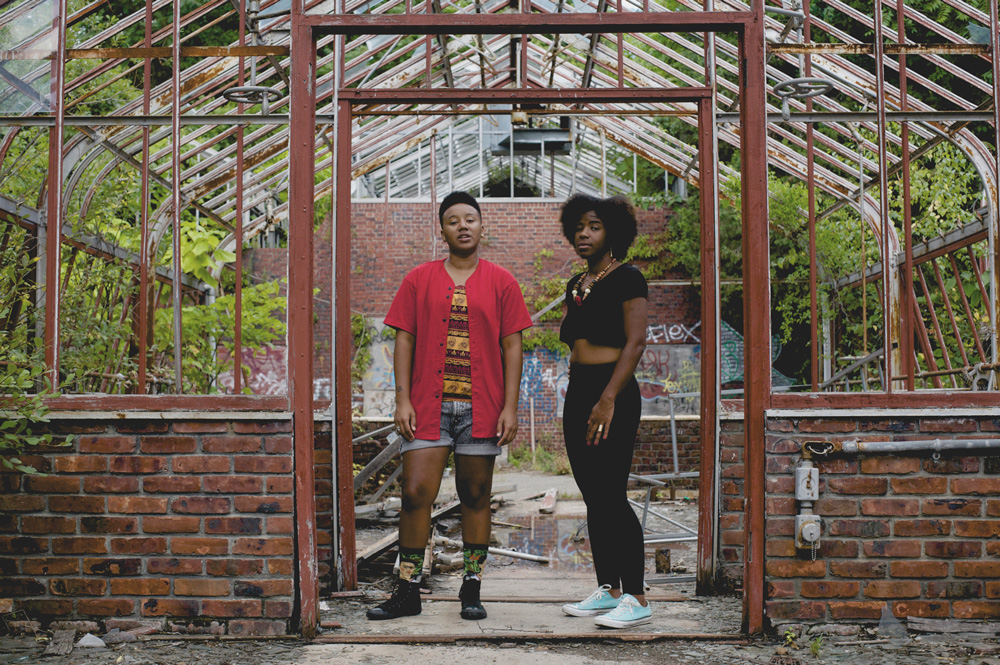 SENAY KENFE: How important is it for you two to have your art be perceived as a political as well as artistic statement?
STASIA: Living in this time… I feel like a lot of my interactions and conversations have been political, whether I wanted it that way or not. When we tell stories with our music, I don't think we are consciously trying to push out an agenda. We try and make good art and we keep it as real as possible.
How do you maneuver between social commentary as well as entertainment and encouragement within the music? Is that your place/purpose?
STASIA: On our song "Post Black, Anyway" I'm making an ode to #BlackTwitter. By chanting in little neat phrases, I'm welcoming and loving the new trend of having an online community where I feel safe and completely up to date on black information. It's hard to escape the changes that are happening to fast around us. We try to weave in social and inner commentary within our music.
"WE ARE STORYTELLERS. OUR MISSION IS TO JAM AS HARD AS POSSIBLE AND TRULY VIBE TO THE MUSIC EFFORTLESSLY."
For those just hearing of THEESatisfaction, what should they know?
Stasia: We are storytellers. Our mission is to jam as hard as possible and truly vibe to the music effortlessly. Time is of no concern. We write our own words and make our own sounds organically. Our frustration with over-processed and over replicated tropes brought us to create.
What has been the maturation and movement in your artistry as well as life from awE naturalE to EarthEE your new album?
CAT: When Stas and I began working on awE naturalE we were just coming out of college and hungry for sounds that we weren't hearing on the radio. We started the project in 2008 not knowing we would ever get signed or anything. So when we released that in 2012 on Sub Pop, we felt satisfied but that hunger again. What was to come next? We started writing EarthEE in 2010 and it was a growing experience. Through awE naturalE we traveled the world and had deeper insights about the people we were wanted to be and who we were becoming. EarthEE is a part of our evolution.
What were you two listening to and reading during the creation of EarthEE? Who inspires you?
STASIA: James Blake, A$AP Ferg, Hiatus Kaiyote, Moruf, Iman Omari, Georgia Anne Muldrow.
CAT: Herbie Hancock, Stanley Clarke, Esperanza Spalding, Chaka Khan, Sun Ra, Miles Davis, Theolonius Monk, Chic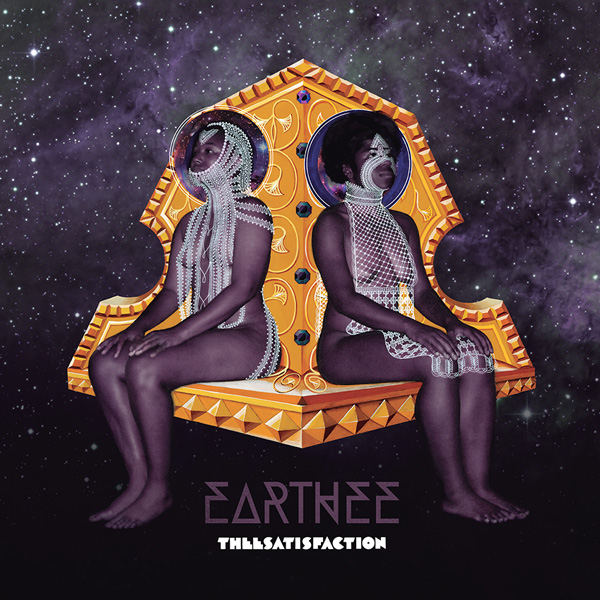 The visuals that consistently get dropped by your camp are amazing. Why is that element of your presentation so important to you?
Cat: We waited a long time before releasing music videos because we wanted our visuals to have meaning. "QueenS" directed by dream hampton was a special experience and had a deep message of self-love which complemented the song. Our second video "Recognition" directed by Tiona McClodden also had deep meanings and messages of acknowledgement and appreciation. If we are placing images into the world, it's important to us that they have substance.
How was it to have Meshell, a big source of inspiration for y'all, feature on your new album?
CAT: It was like a dream, still is. Her bass lines are so complimentary to our sound. It felt like we had been long lost friends finally reunited. I look forward to future collaborations and simple love her latest album Comet Come To Me.
"IF WE ARE PLACING IMAGES INTO THE WORLD, IT'S IMPORTANT TO US THAT THEY HAVE SUBSTANCE."
To what effect has growing up within the Pacific Northwest helped shape your sense of expression both as women and as black artists?
STASIA: I learned my blackness from being involved in sports clubs, church, and the arts. Seattle has a lot of very cool things for a young black kids to get into. I was a part of this ski program that brought black kids to the slopes; I was also involved in this club that showed black students how to get involved in the tech world. Since the community is small when compared to the vast whiteness, we always looked out for each other. I watched womanhood being practiced through my mother, my teachers, and my peers. We've always been strong and outspoken about what we needed. I've never felt silenced or defeated because of my powerful matriarchal upbringing. I feel like the PNW supports women to an extent, but there are times when we've had to take what was rightfully ours.
What is your position within the creative consciousness of the black diaspora?
CAT: It depends of which dispersement of Black people we are referring to. I feel like the evolution of Black folks is inevitable. In reality, we have always been a nomadic people traveling the galaxies in search of knowledge and newness. This particular diaspora that we are existing in currently was against our will, yet with faith and commitment we have yet again inspired the world. I fight for the preservation of creativity and originality through my music and various artistic forms of communication.
::