A few weeks ago, I was in New York for the annual trade shows that happen each year.  I won't be doing a recap on that since more than a few folks on here as well as a few other blogs have already taken care of that – plus, I think it would be a little late.  I'm going to recap a small portion of my time in NY. I say small portion because a full recap would have to be multiple posts.  Half my family is from NY and I used to live there when I was younger and went back frequently because of family.  Now because of work and friends that have moved there or were born there, I go back even more often.  The only downside is that I can never see everyone I want to see so I have to do it in blocks with promises that I'll visit again as soon as I can.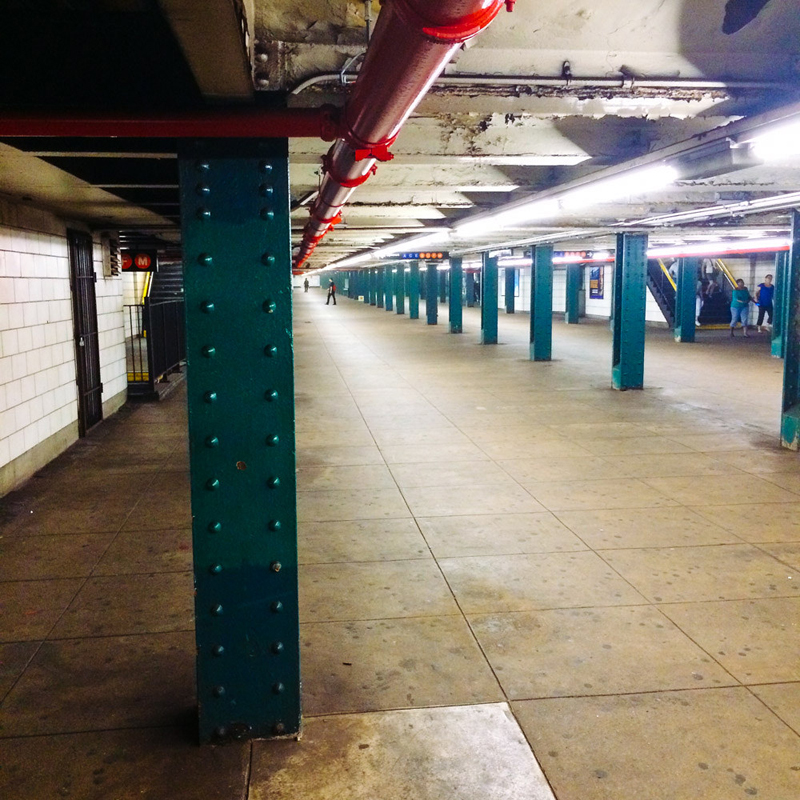 First thing I had to do once I was in roam around mode, I had to stop by Comme des Garçons since it was closed the last time I was there so Leo (Bodega) and myself decided to stop by and get our usual inspiration.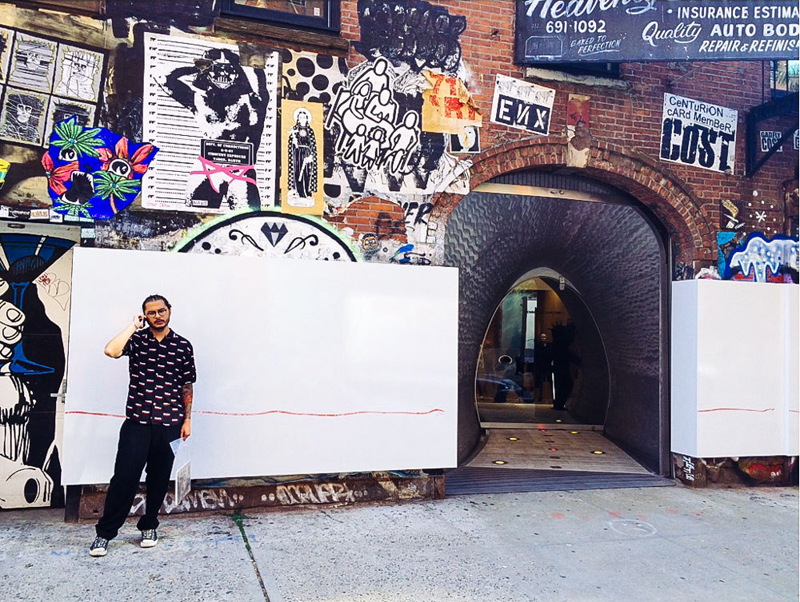 After stopping by Comme, of course we had to dip by Dover Street Market – which over the course of the time I was in town, I went by three times for various reasons.  There's always so much to take in, so it's easy to miss a few things your first or even second time there and of course the staff was all dressed ill.  I had a couple of good conversations about Undercover and Comme with a few of the ladies that work there.  I also had a chance to peep Gosha Rubchinskiy's pieces in person.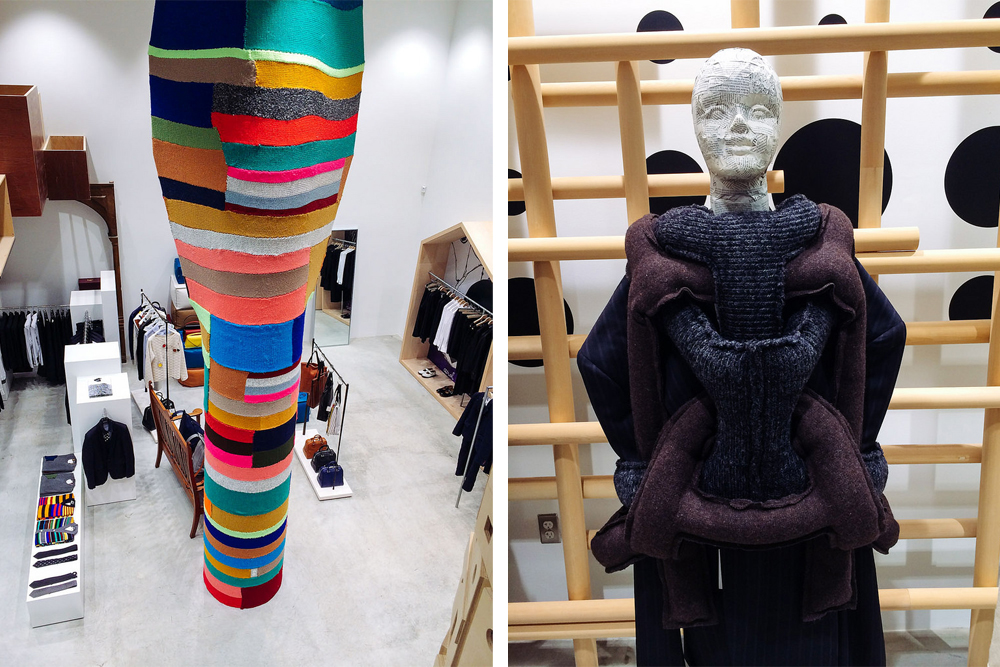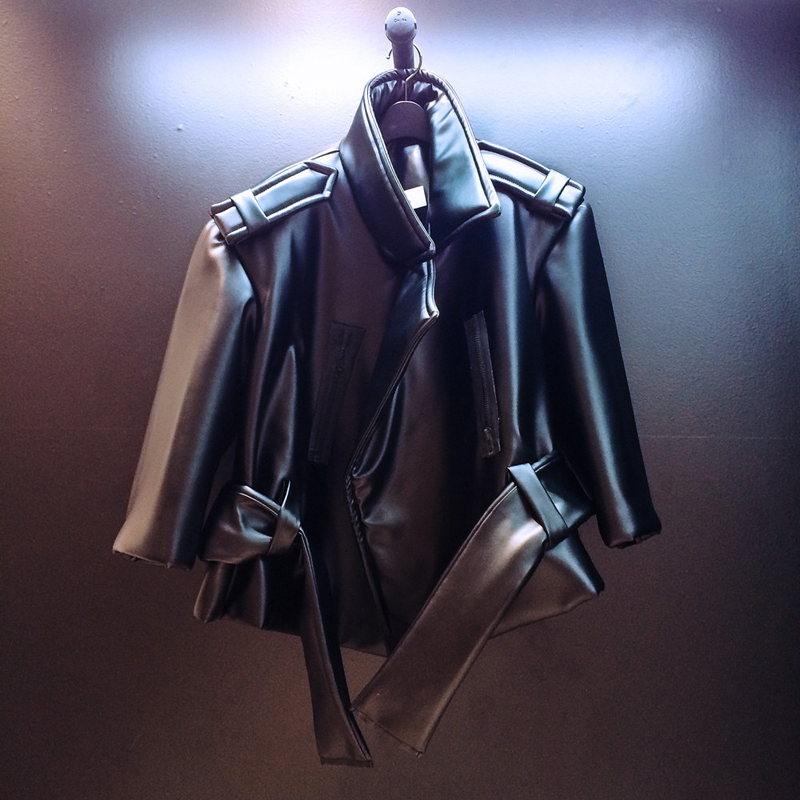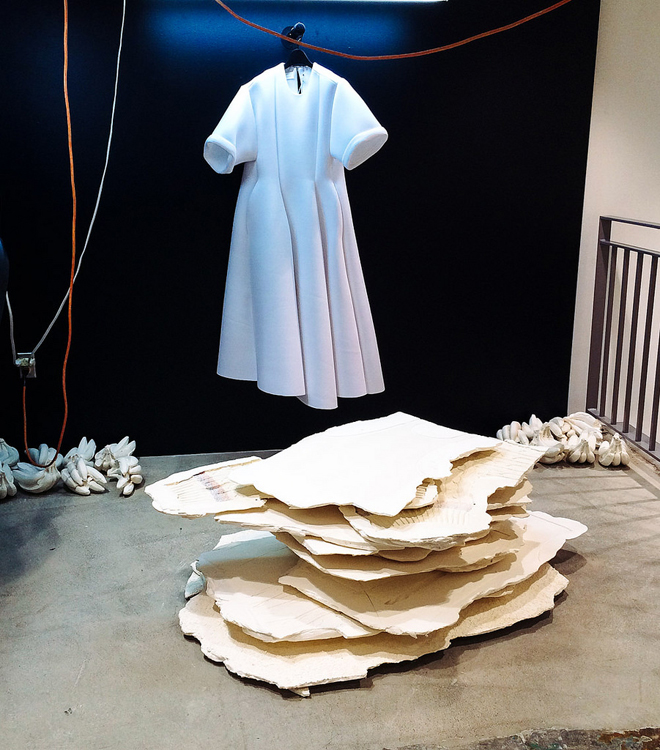 After Dover, we went by the Joshua Liner Gallery to peep some pieces by Sam Friedman.  One of the Saints at the shop, Saint Frank, is a fan and put me onto his work.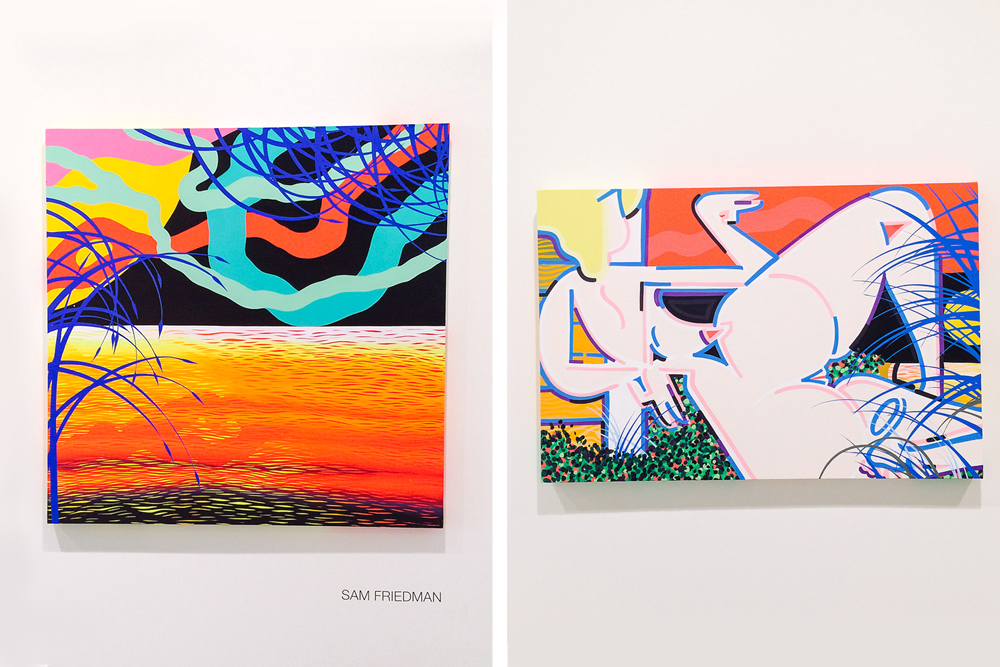 After Joshua Liner, we went by the Luhring Augustine Gallery to see the Larry Clark exhibit.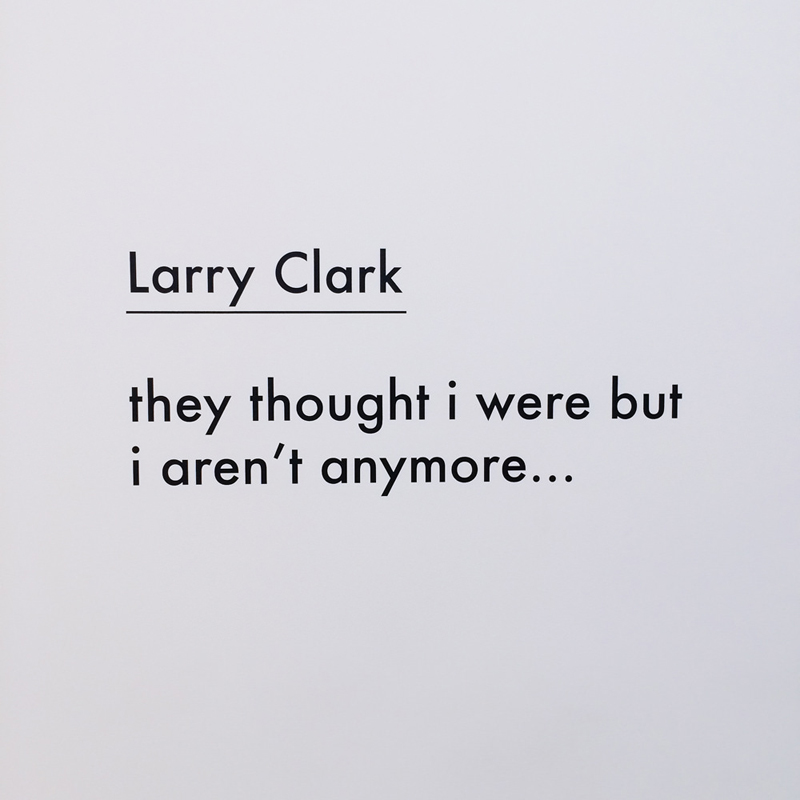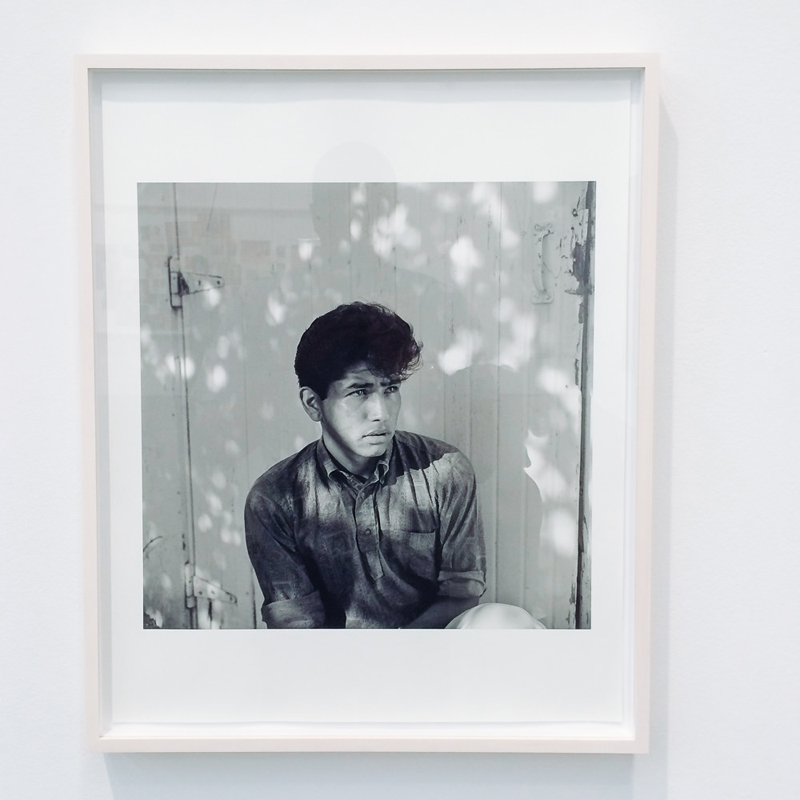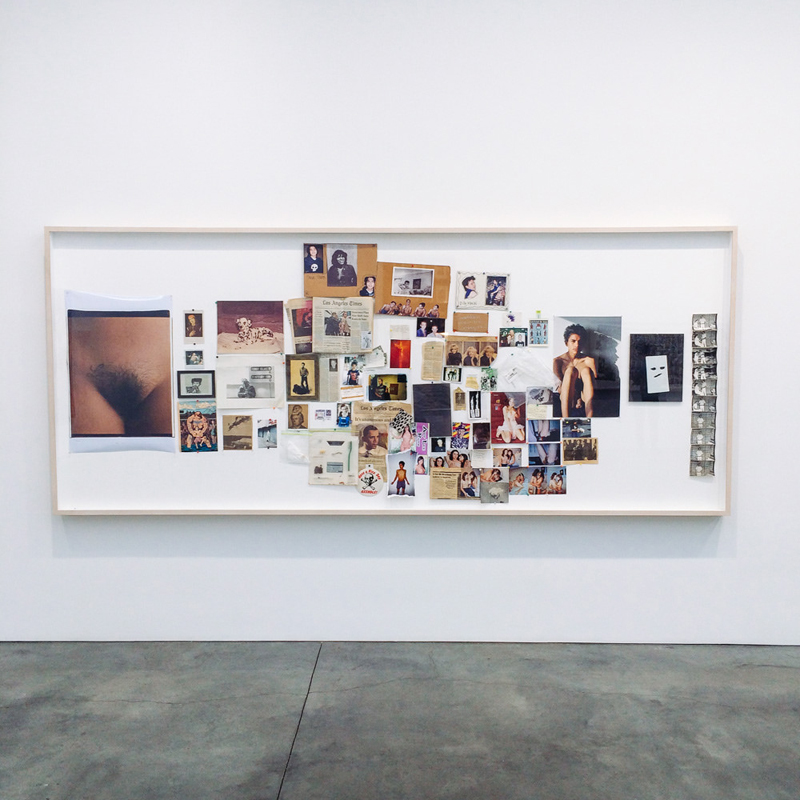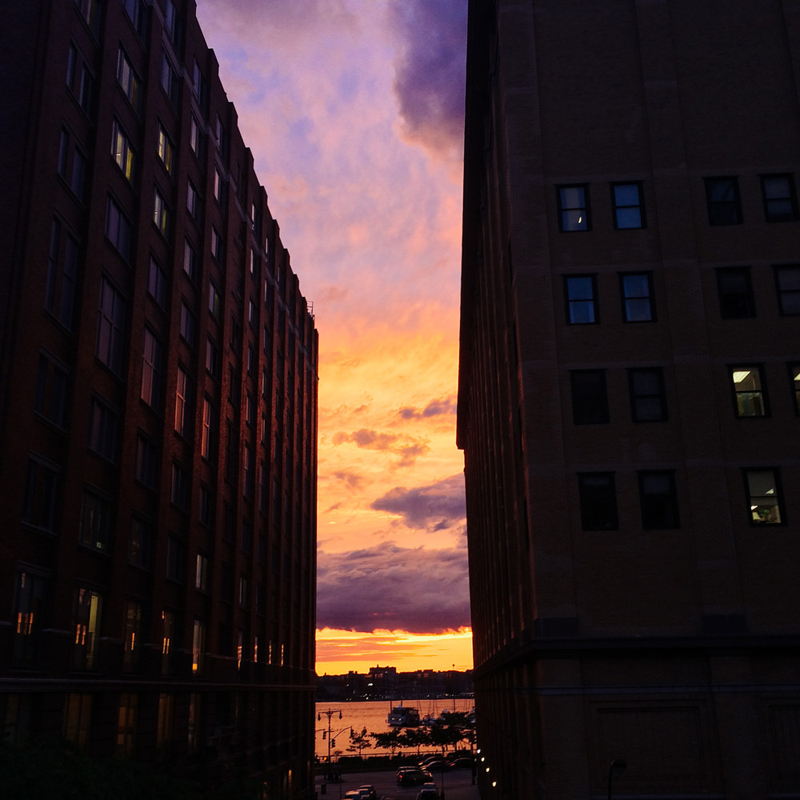 After roaming around some more, we finally linked up with some homies to grab dinner.  Scotty and myself had both been there for a few days but missed each other at the shows but I'm glad we could link over dinner.  Scotty is one of my favorite people and I'm glad I know him.  I could go three weeks, three months, or probably three years without seeing or choppin' with him and whenever I see him it's like we saw each other yesterday.  Scotty and Mike were in the spot.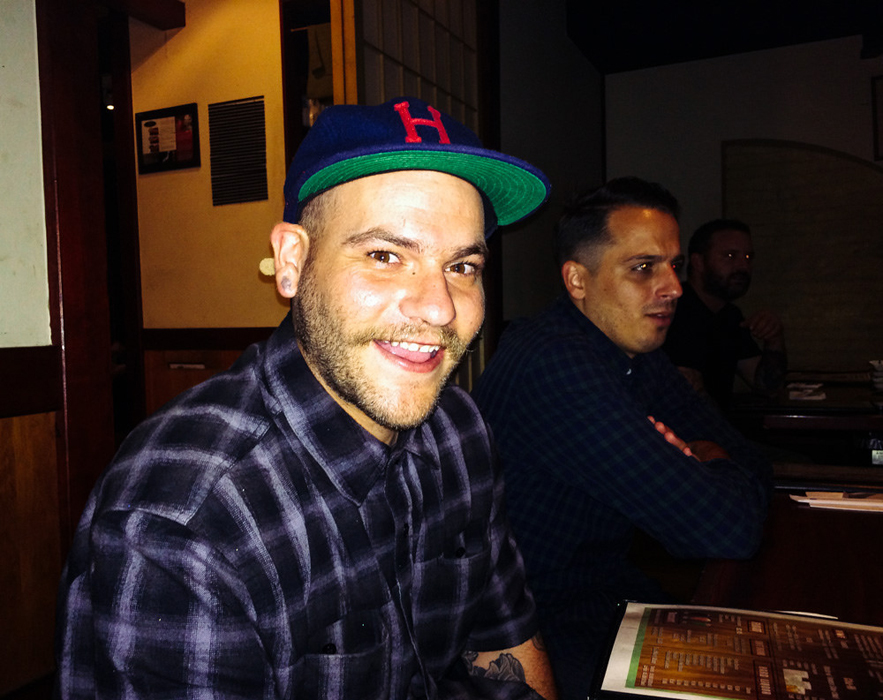 Another homie I'm always glad to see when we're in each other city or another city when it's tradeshow season is Christian from Huf.  Jay and Christian were also in attendance.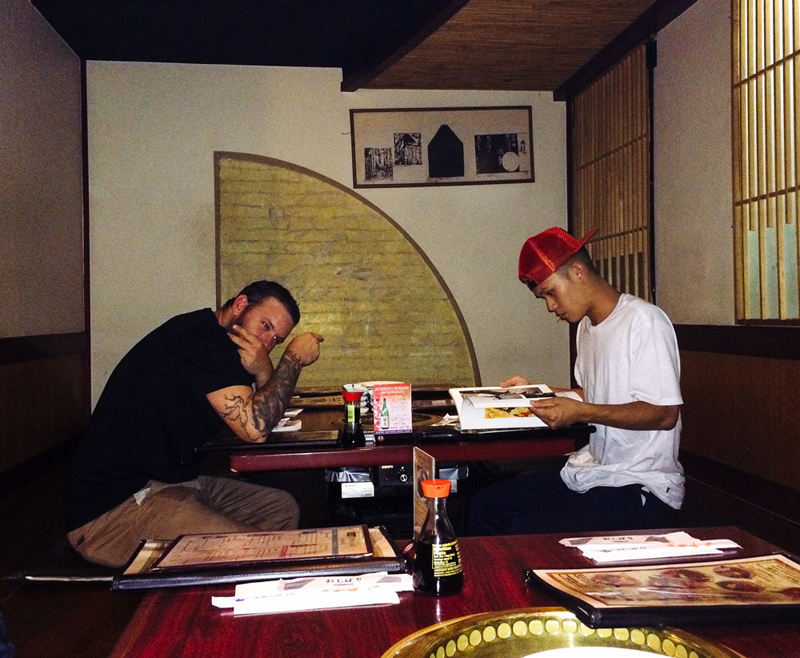 Rounding out the dinner crew was Brico, Michael, and Leo.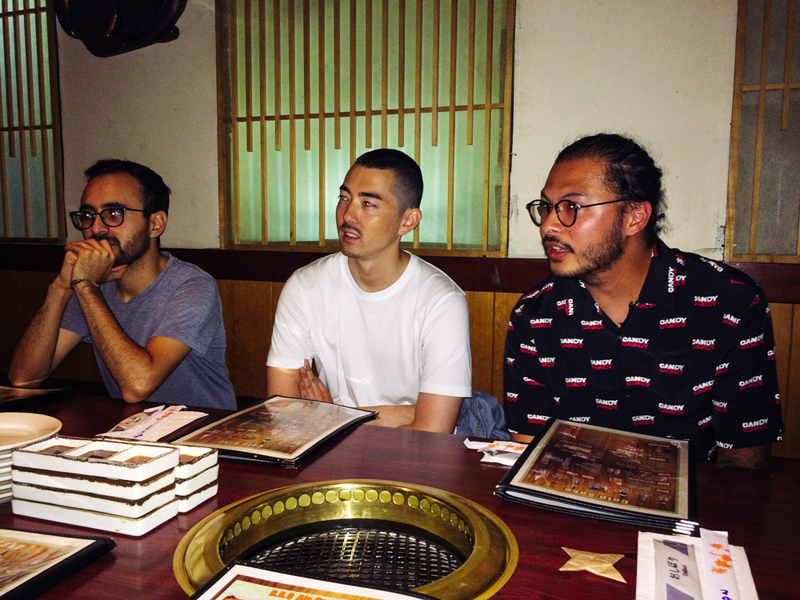 Last and certainly not least was Minami, who's also my advisor on matters relating to ninjutsu, macaroons, shibas, and chicken.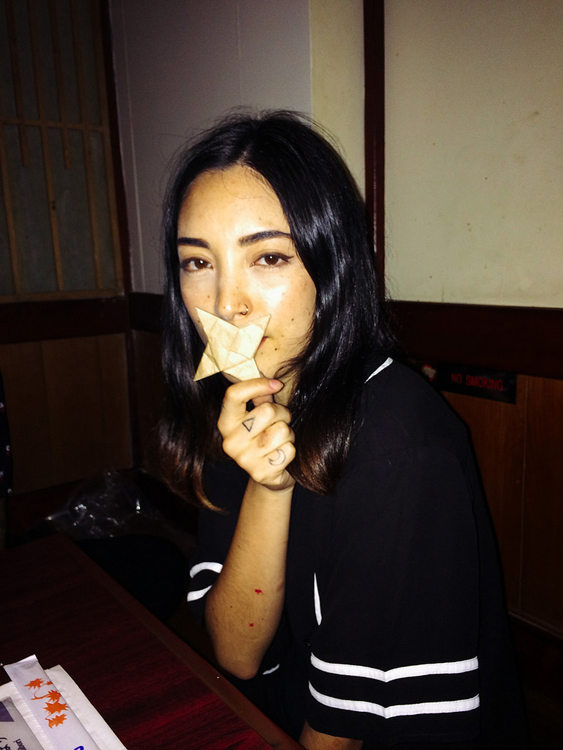 After dinner we all hopped in cabs and dipped to a party in Brooklyn held by the homies at Kinfolk.  Peace to Jeremiah, Do, Jey and the whole squad.  At the Kinfolk event I was able to link with my ace and one of two people – no matter what – I have to make sure I see when I come to NY: The homie Billy.  Who lost a wheel on his way to the spot.  I've known Billy for years and he's actually the reason I even started coming to Saint Alfred.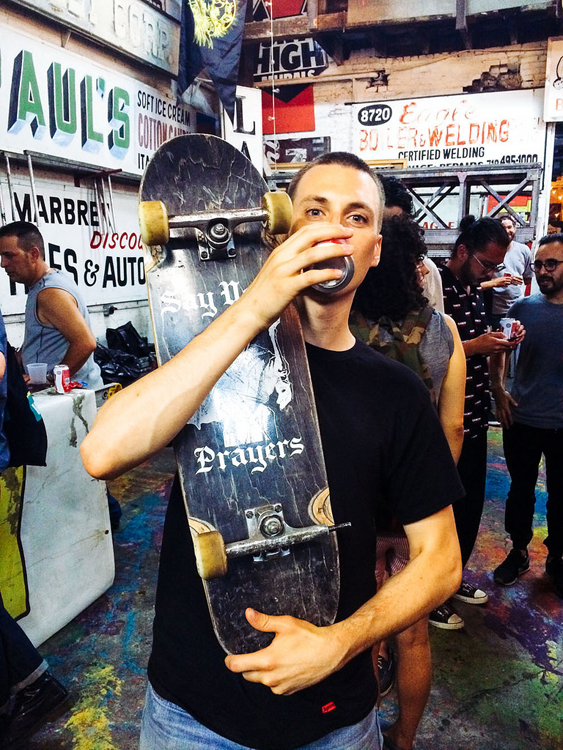 It's always love when I'm in NY.  I appreciate the women, the people, the food, my friends, the art, the fashion and of course the usual spots I go to or have been going to since I was a little kid.