The "The Rise of Sneaker Culture" exhibit opened this past weekend for crowds of people at the Brooklyn Museum, much to the excitement of sneakerheads near and far. Enclosed in the exhibit are glass cases containing rows of priceless shoes that museum attendees can drool over, coupled with videos and books briefly explaining the history of each pair. There's even a section for museum patrons to design and color their own sneaker, with space to write about when their love of footwear began. From the site's description:
"The exhibition, which includes approximately 150 pairs of sneakers, looks at the evolution of the sneaker from its beginnings to its current role as status symbol and urban icon."
The fresh pairs in the exhibit range from rubber soles dated back to the 1800s to the iconic OG Air Jordan 1s, the 1985 shoes that rookie Michael Jordan rocked that (many believe) marked the beginning of sneaker culture.
Although the exhibit sported some classic and incredibly rare shoes (the Pigeon Dunks are there, donated by Jeff Staple himself), the actual content regarding sneaker culture was pretty limited. We're in agreement with The New York Times on this one, where they described the show as, "nostalgically affecting but intellectually lightweight." Regardless, we sent New York photographer Anthony B. Geathers to get some snaps of the exhibit below.
Catch the show yourself, which runs through October 10.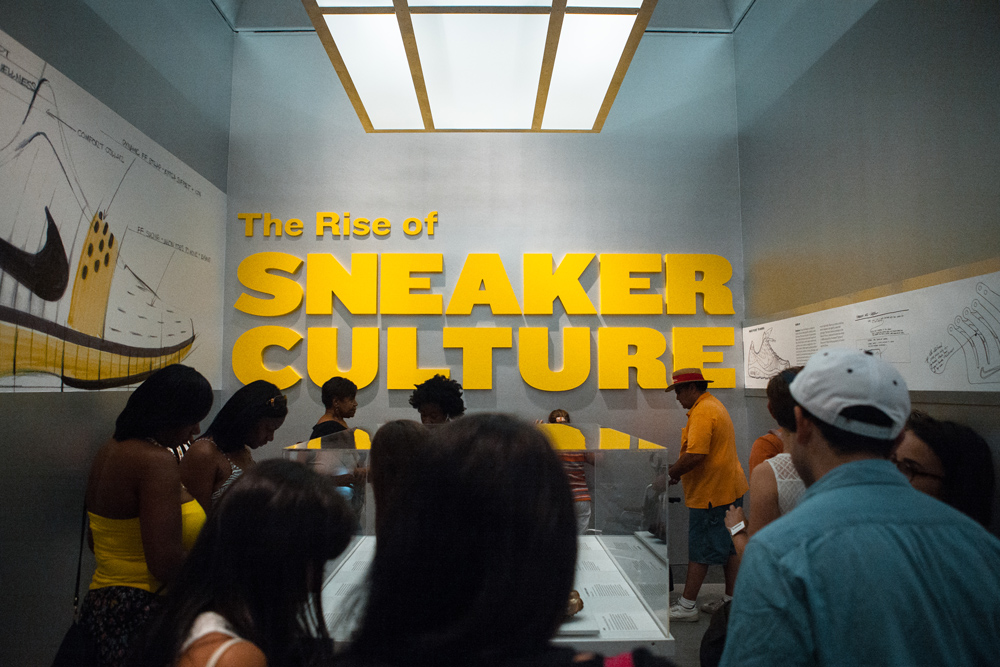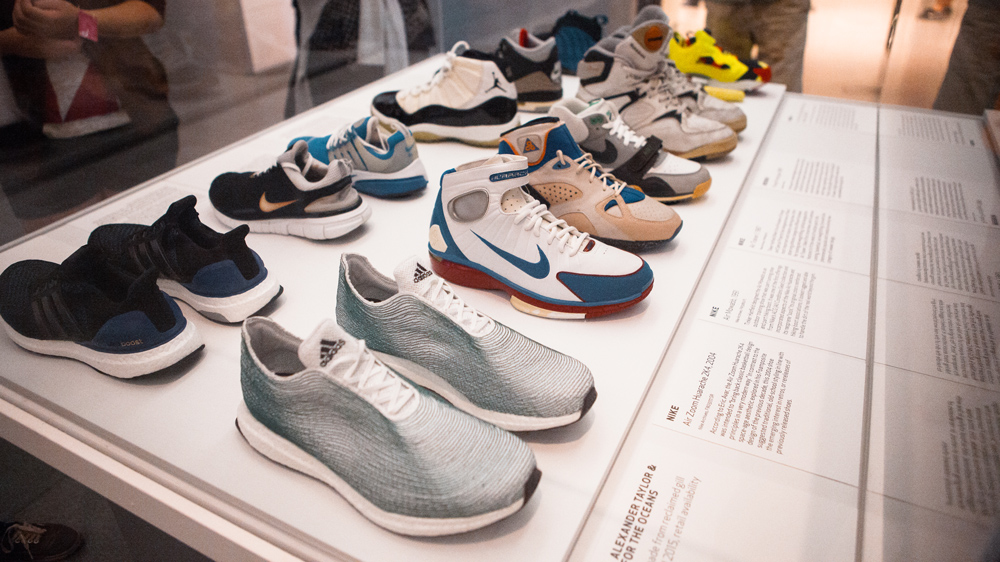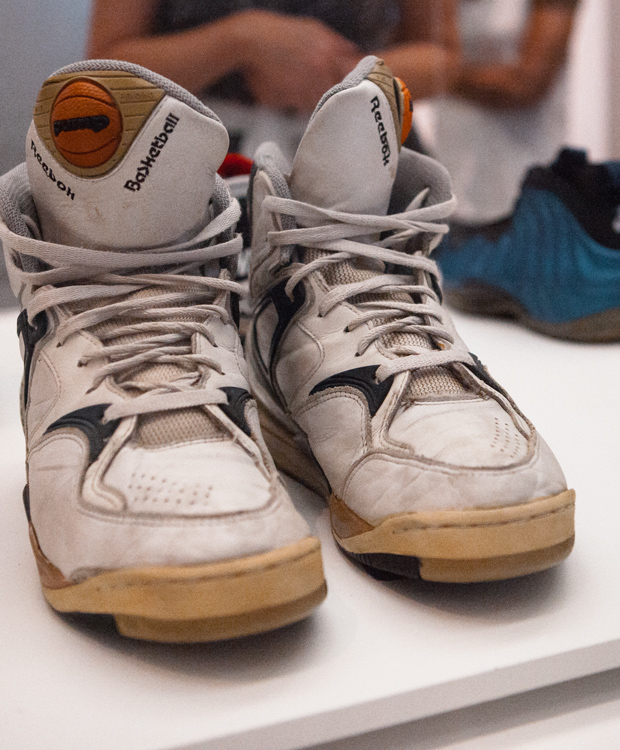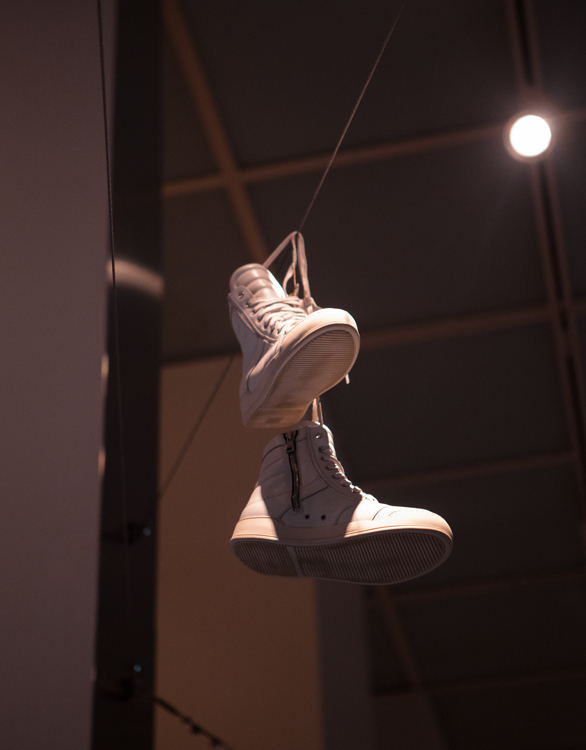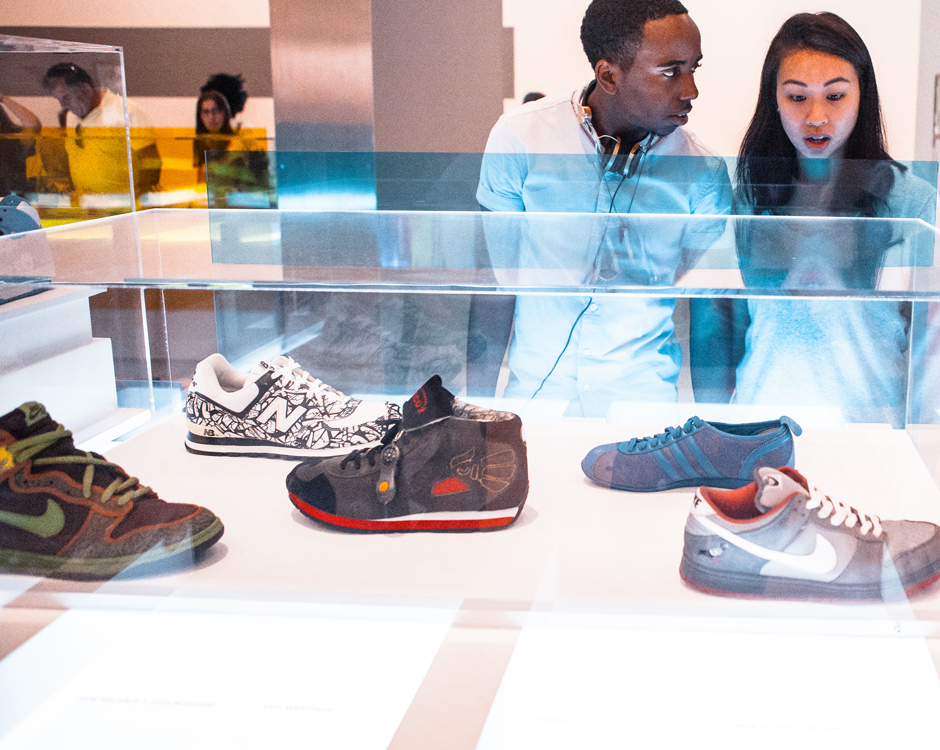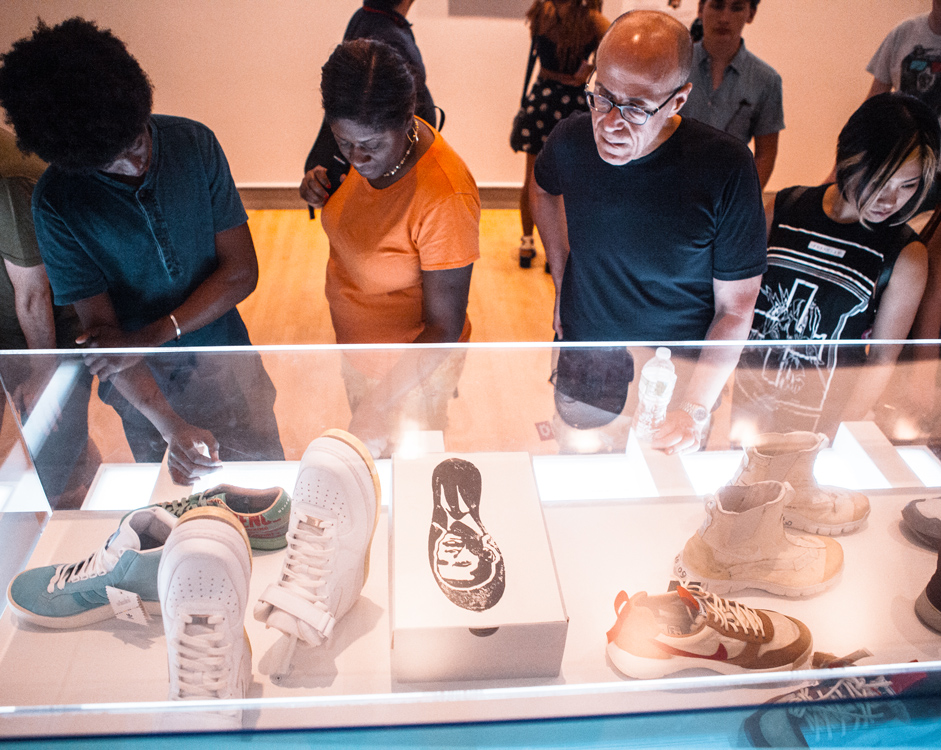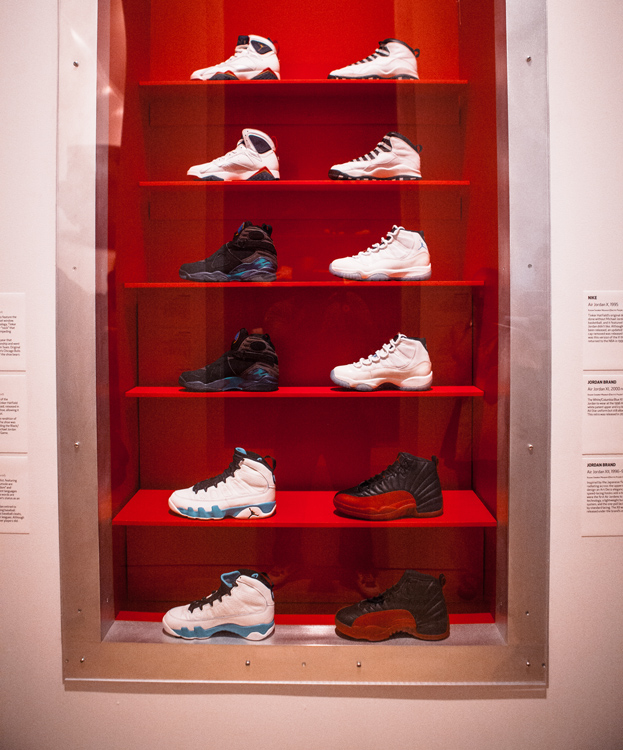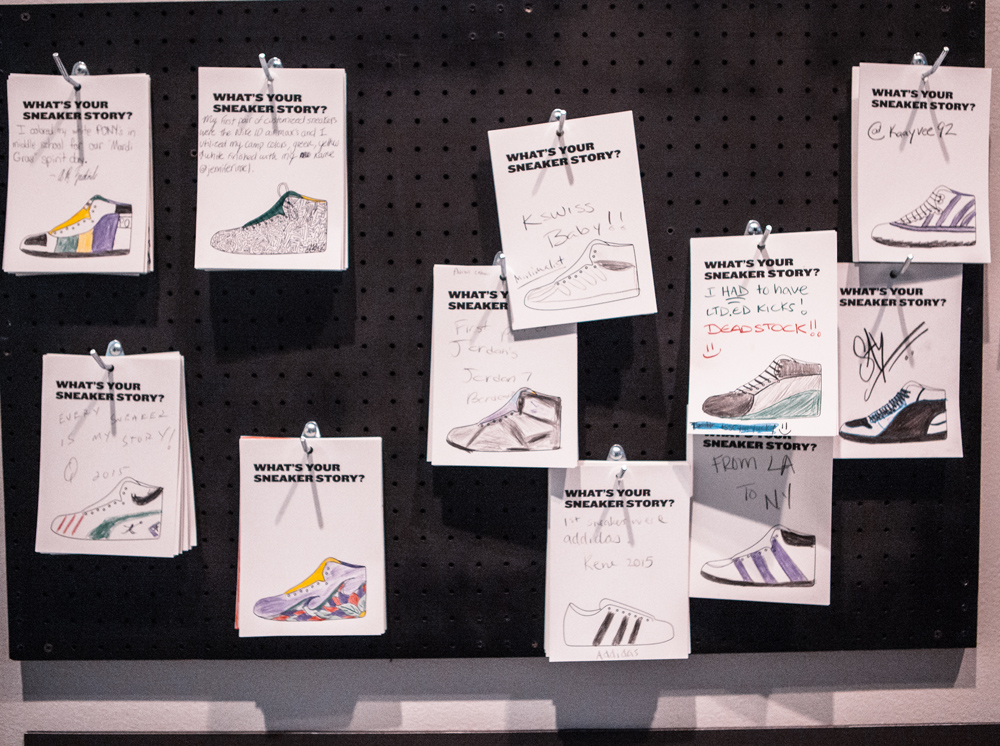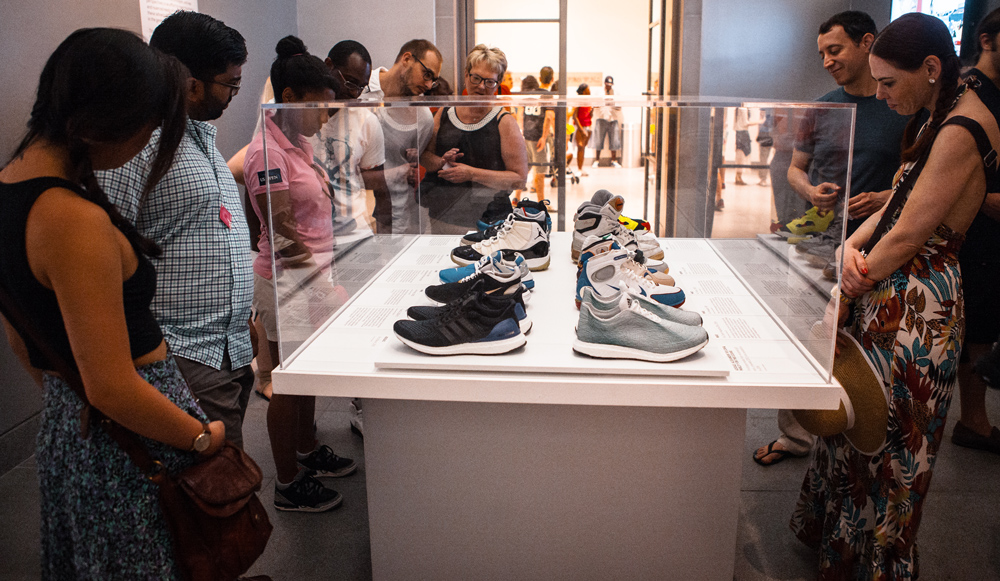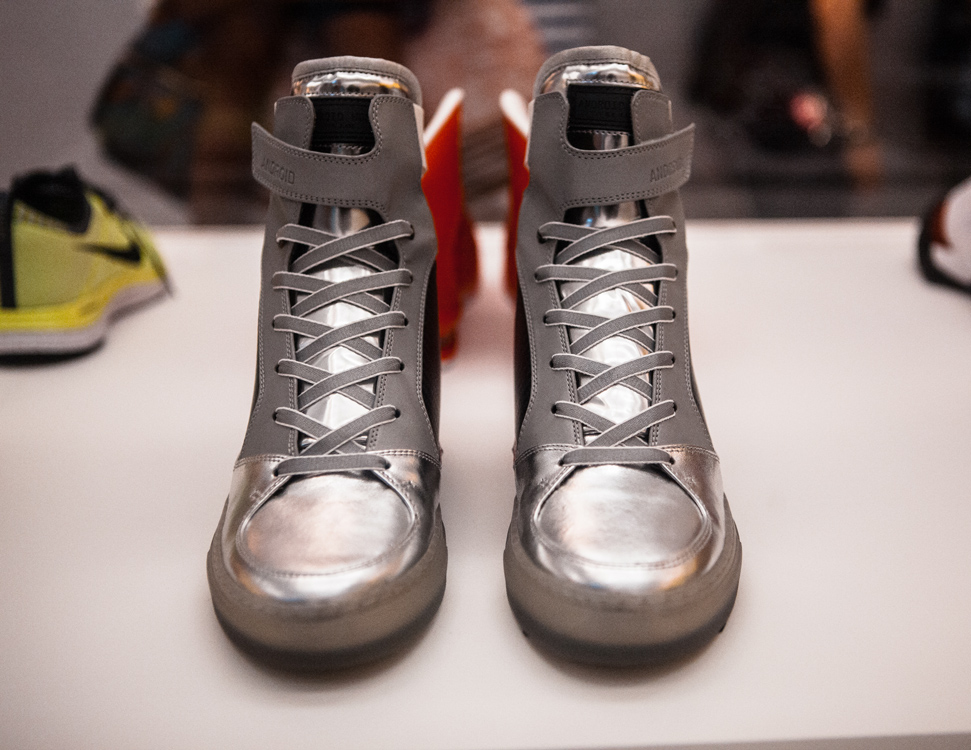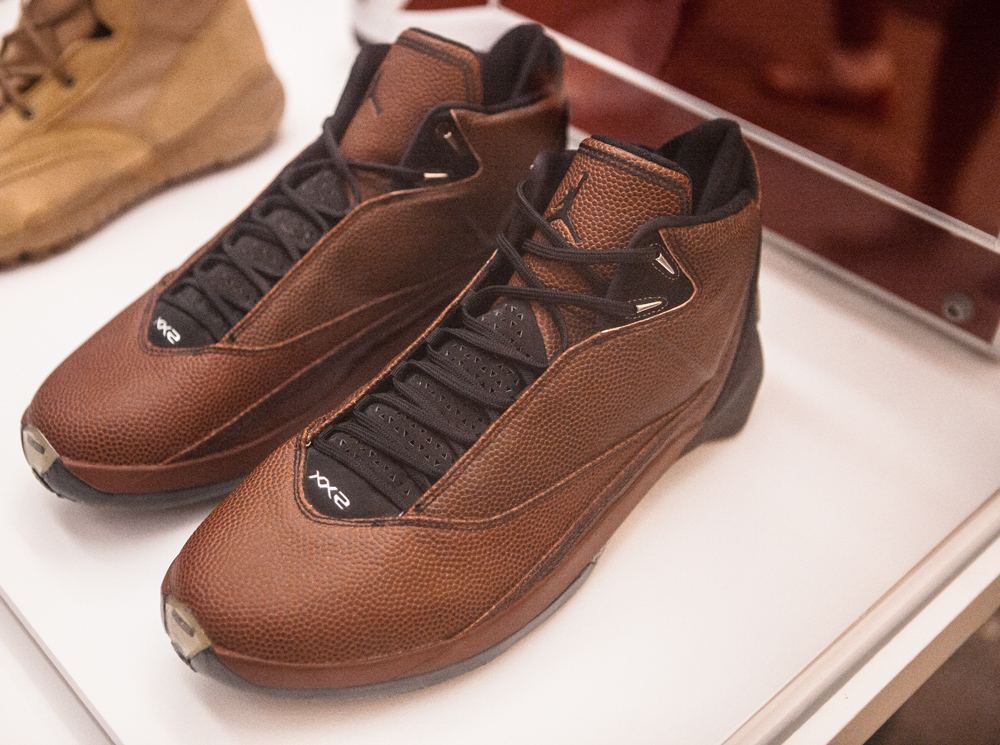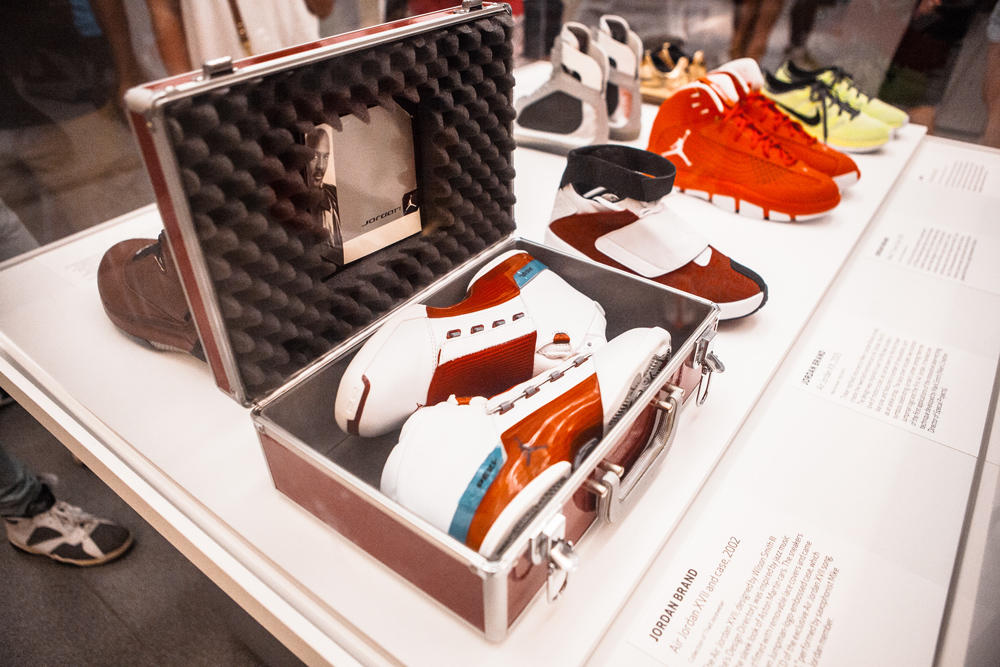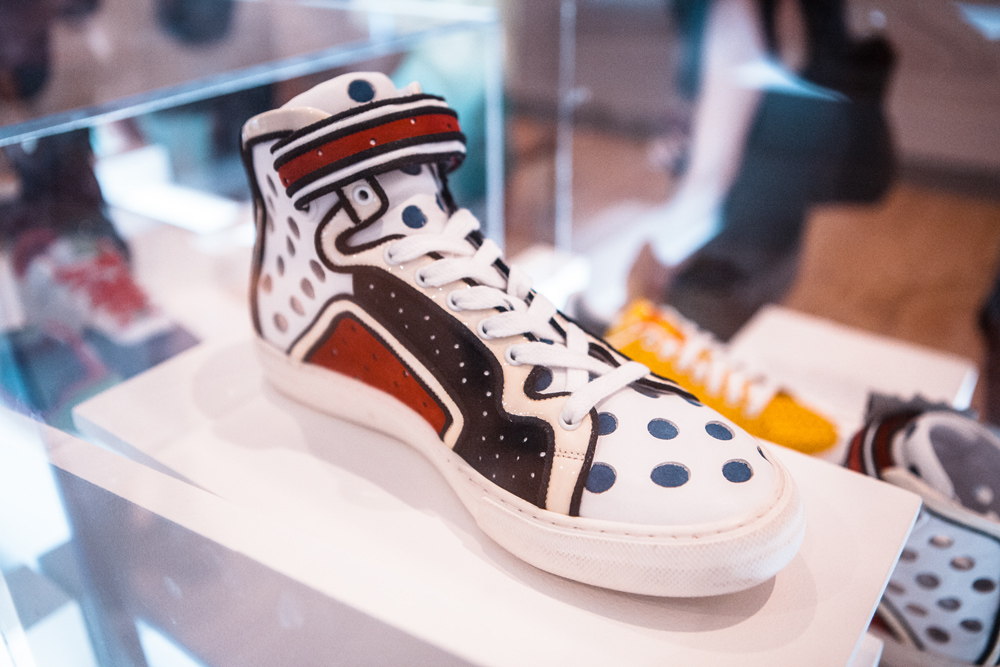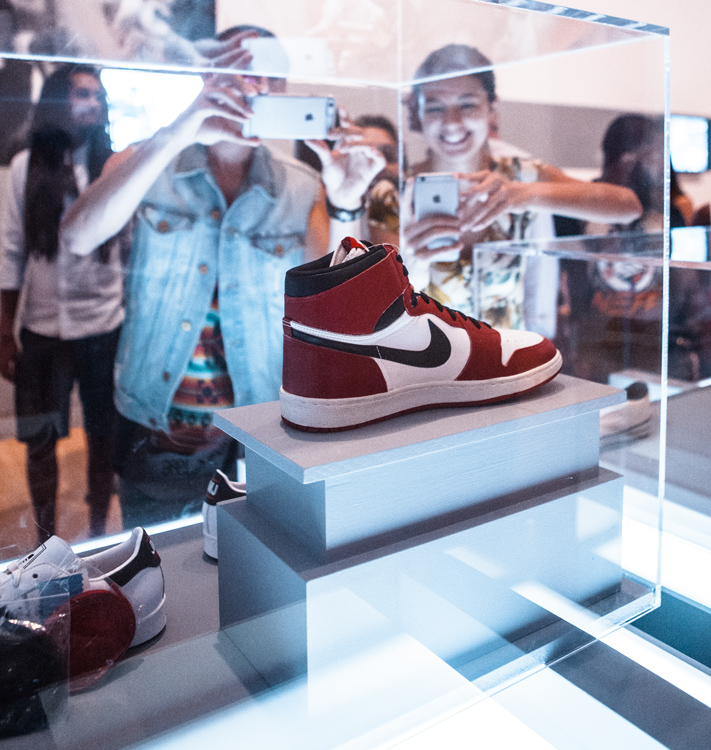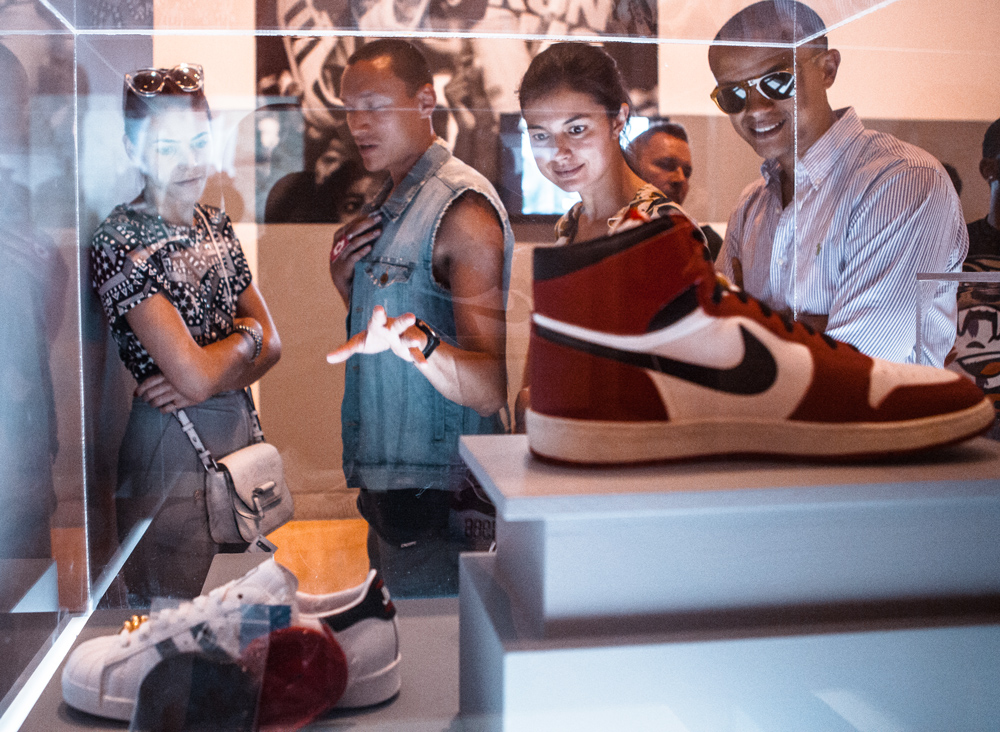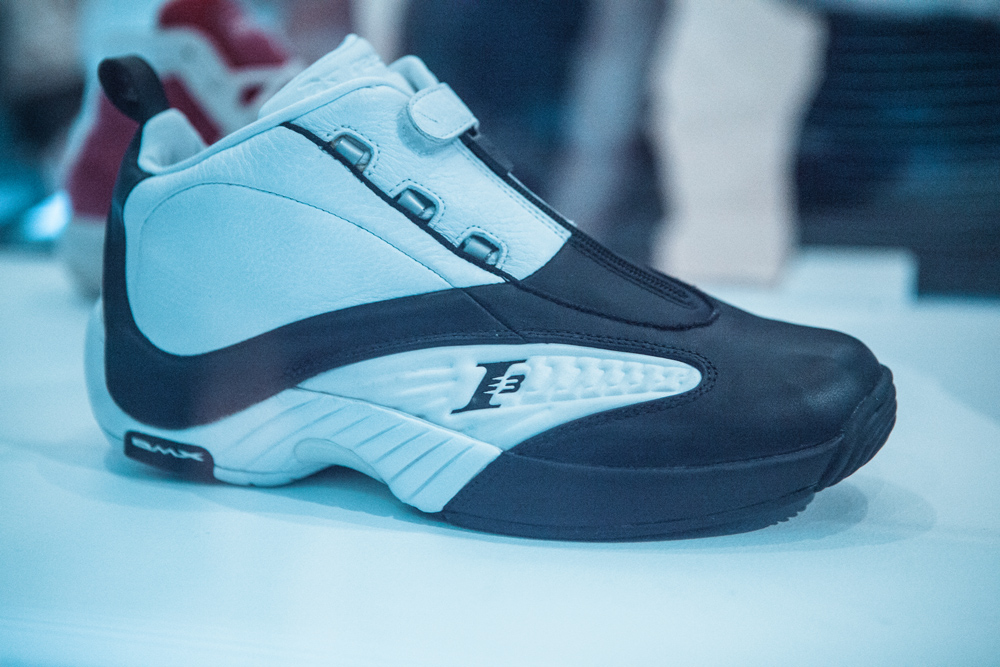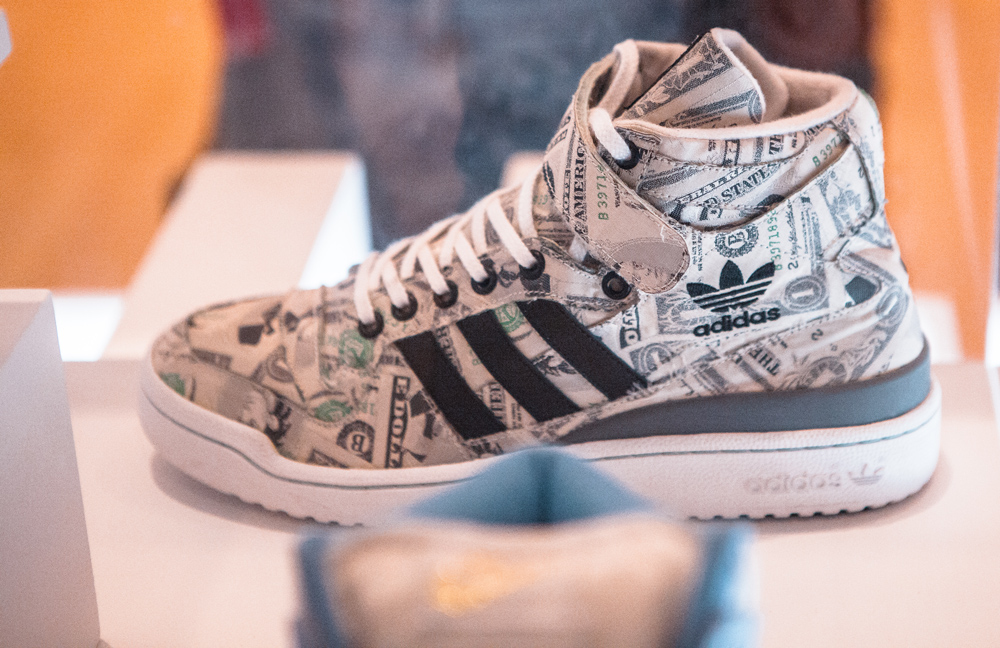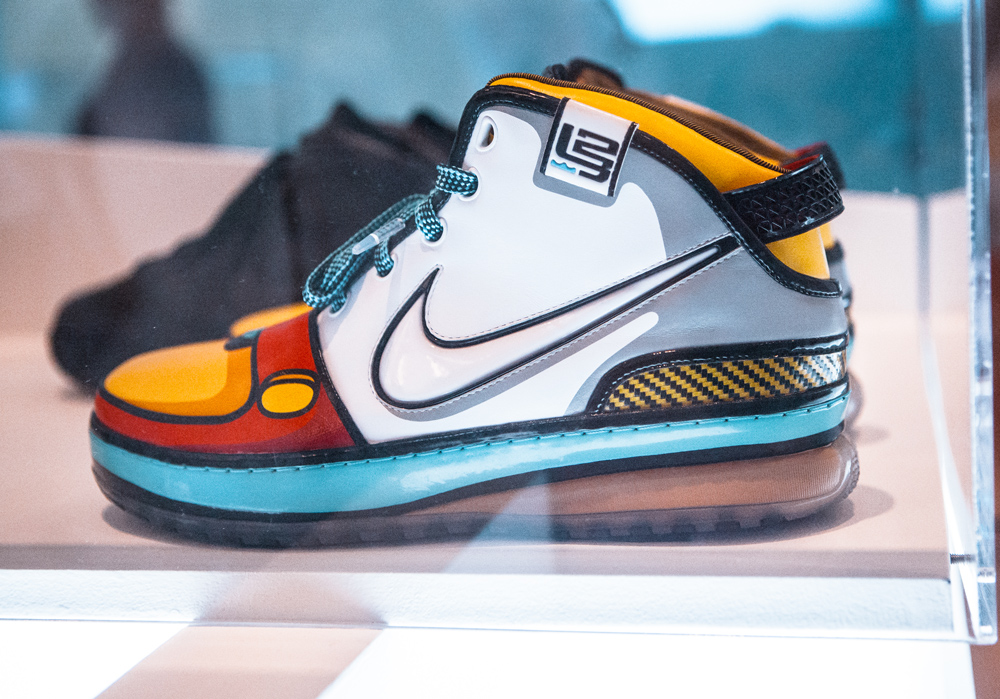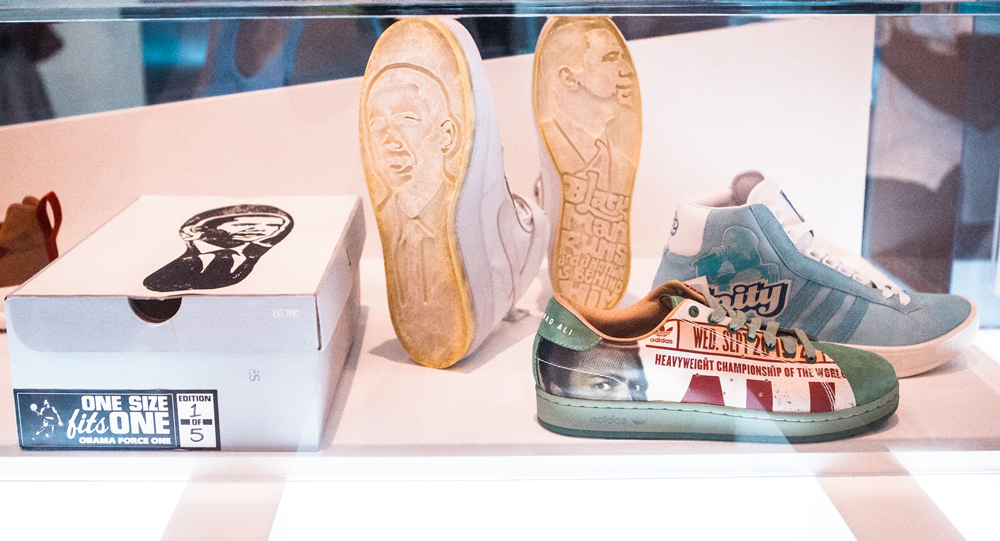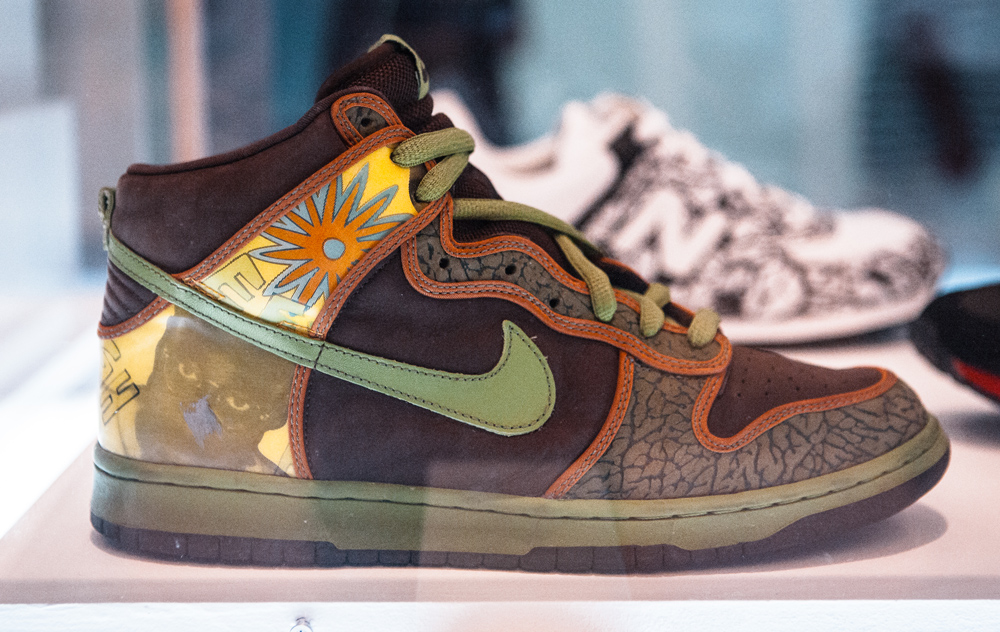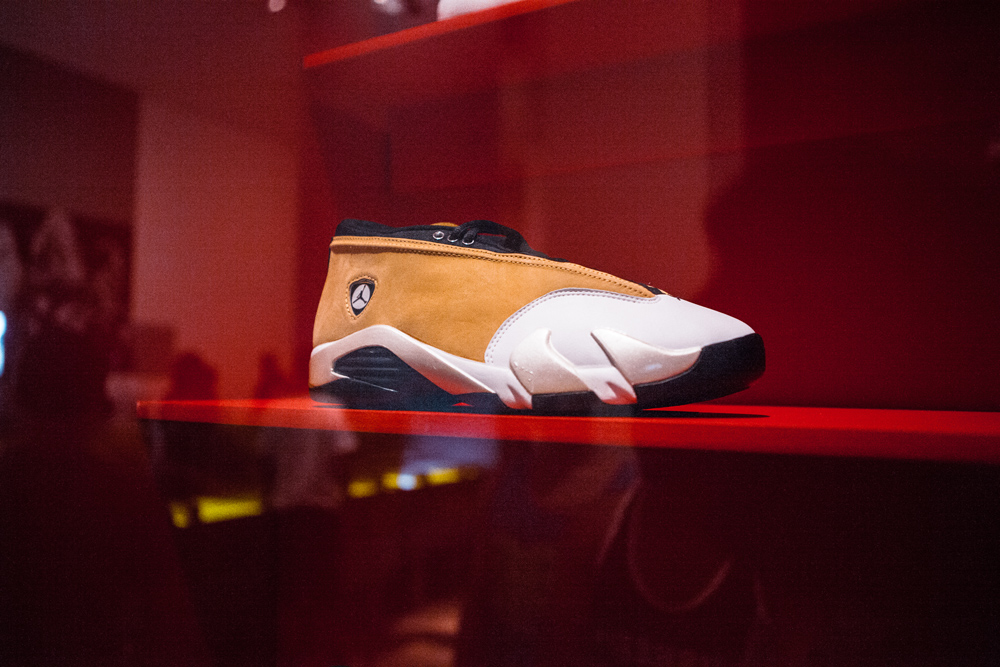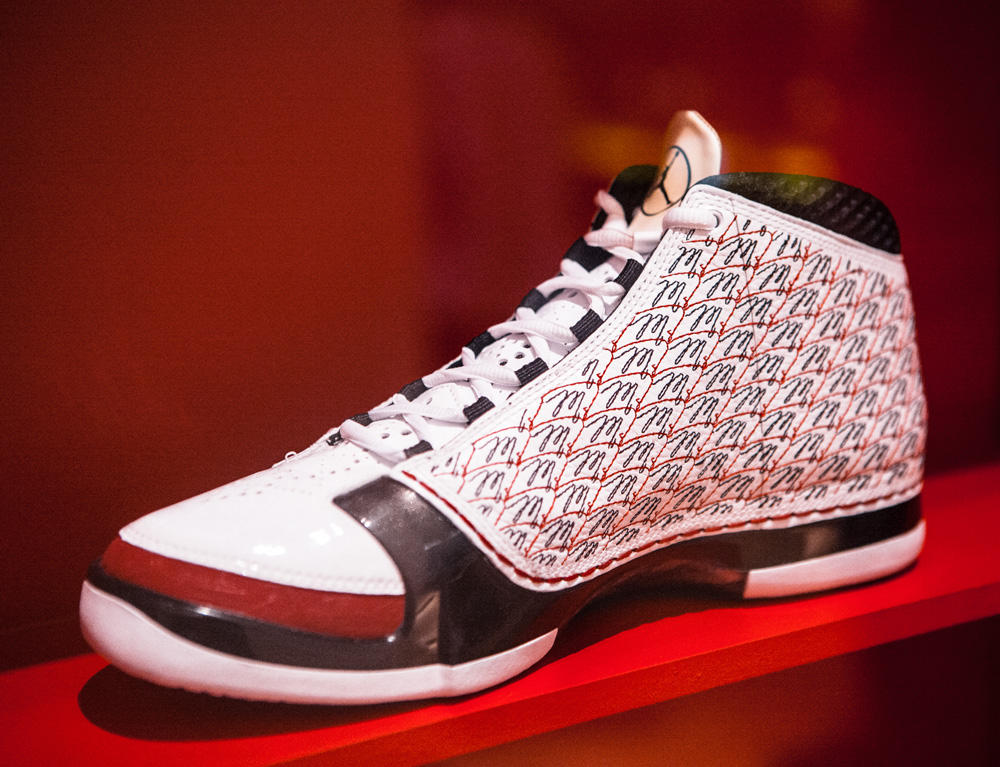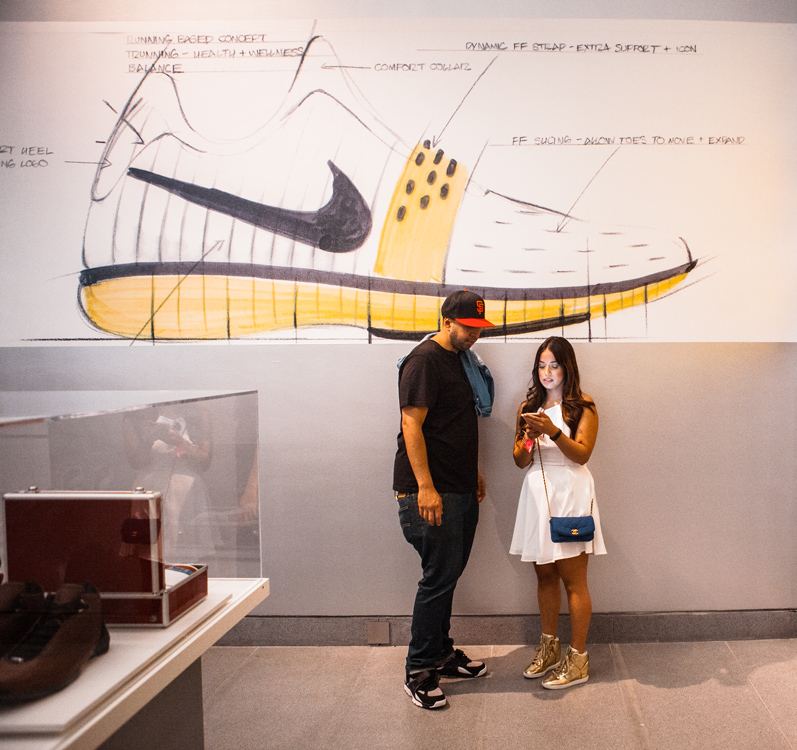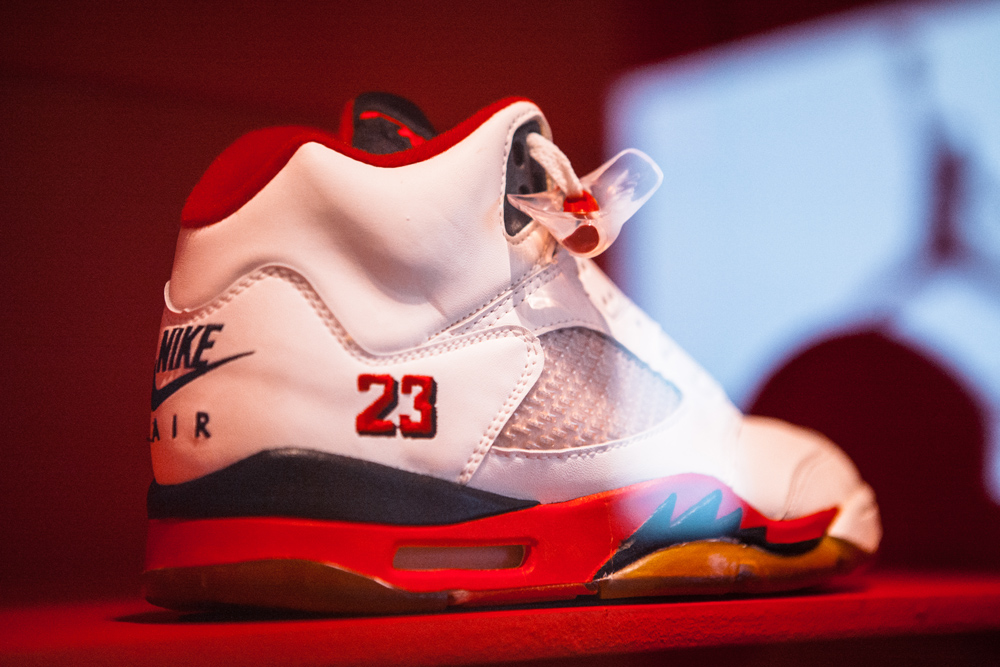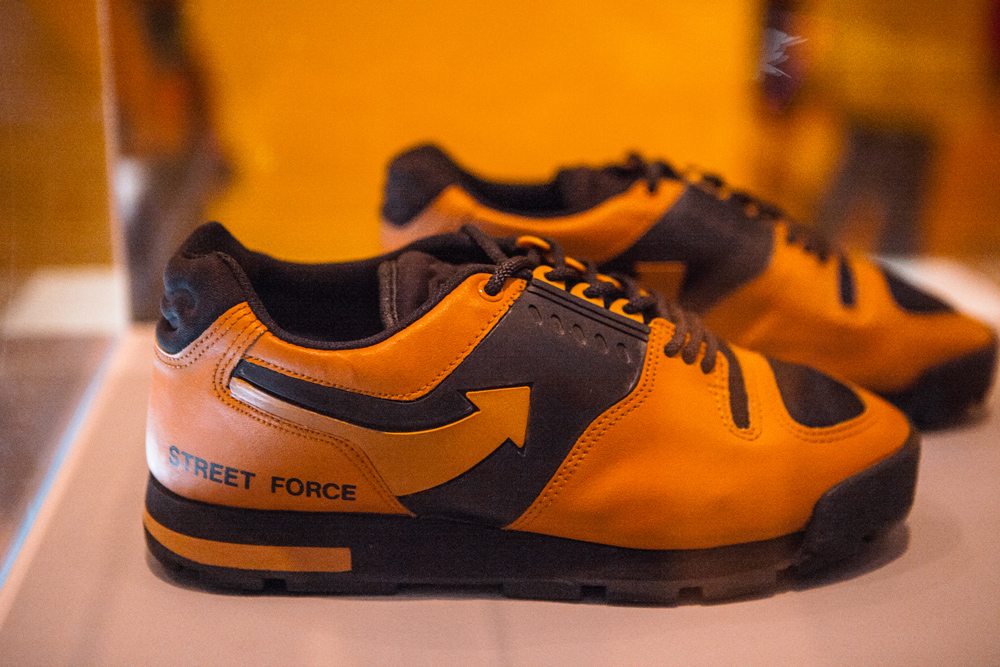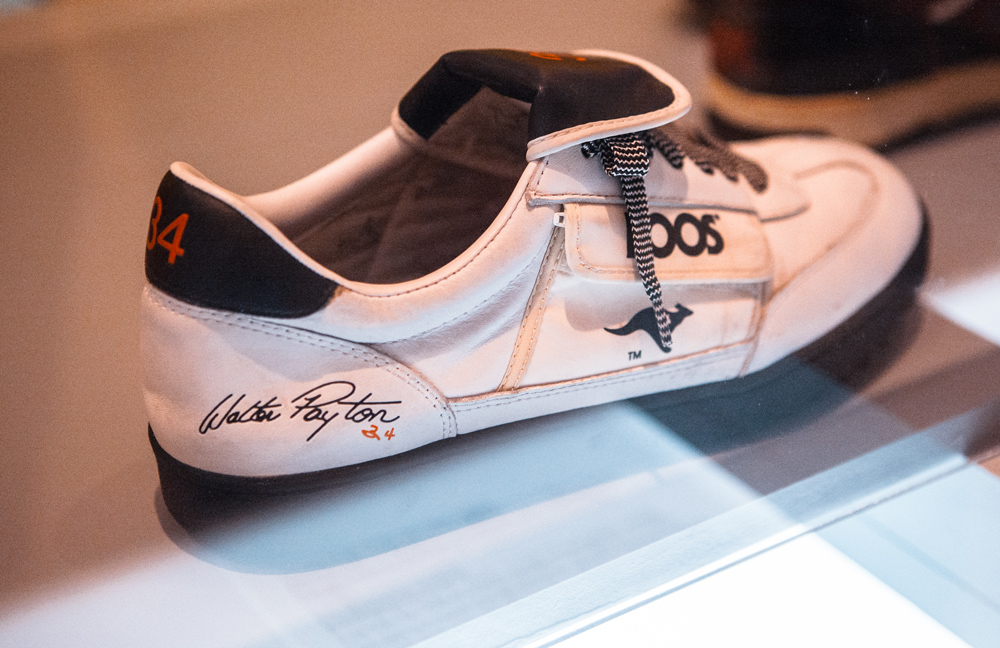 Words by Kat Thompson.