Hailing outta Montreal, The Posterz are coming up real strong in recent days. Damn. Check out the Montreal trio's debut video for "The Bass Song", complete with atonal synths cutting through thick, deftly delivered bars. Husser, Sir Share-It, and Kris The Spirit cause some trouble in a Canadian pizza parlor below (shot by Monsiieur, styled by Simpa). Keep your eyes peeled for these three this year.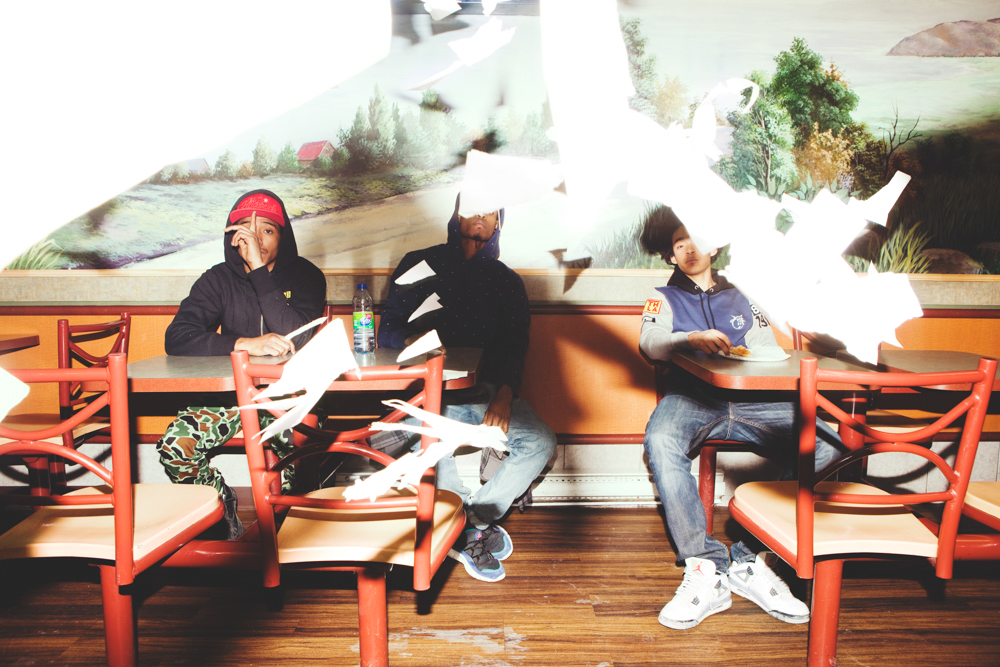 Kris The Spirit in a "Team Two" snap-back and "Don't Mind" zip-up hooded sweatshirt.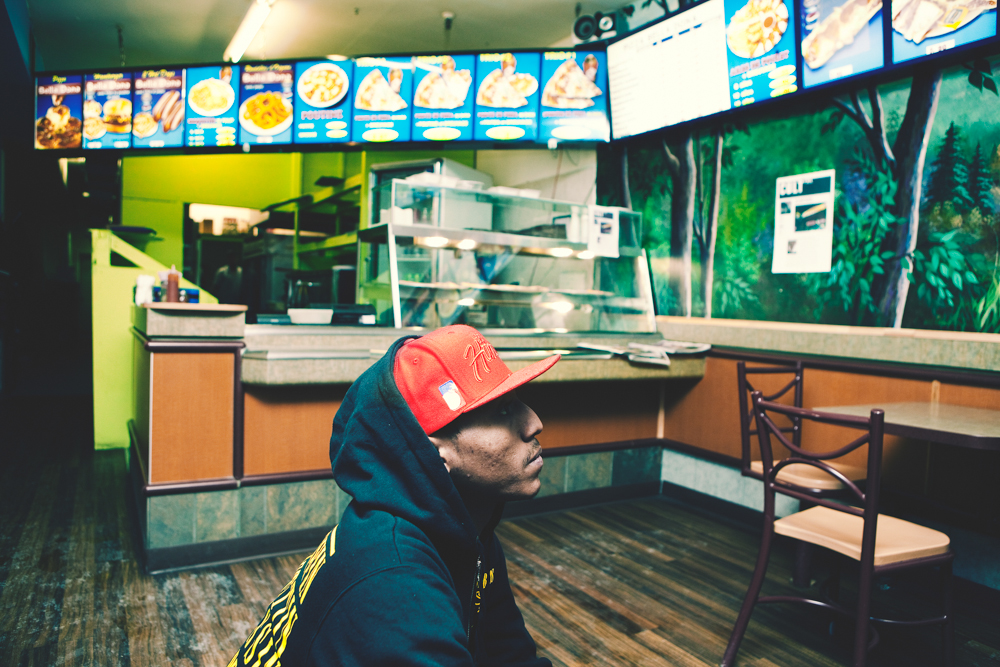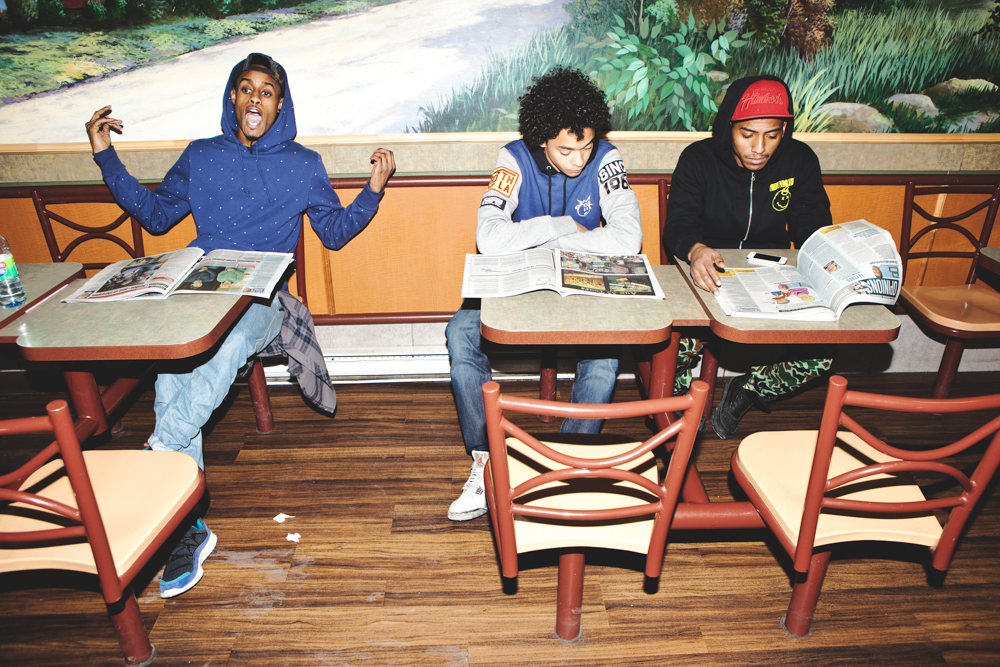 Sir Share-it.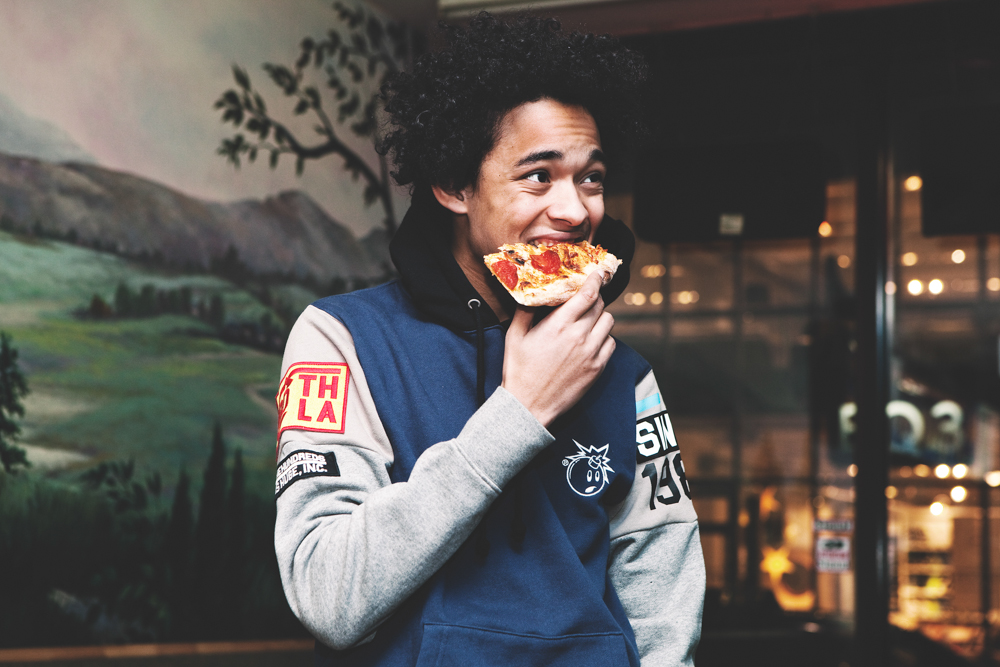 Cracking up. Husser in our "Max" pullover hooded sweatshirt.