Because our London correspondent Tom Winslade (@winslade) is a man of impeccably fire taste, "THE PLAYLIST" is a new series where he'll be sharing 10 eclectic song choices that we all need to be listening to right now-right now.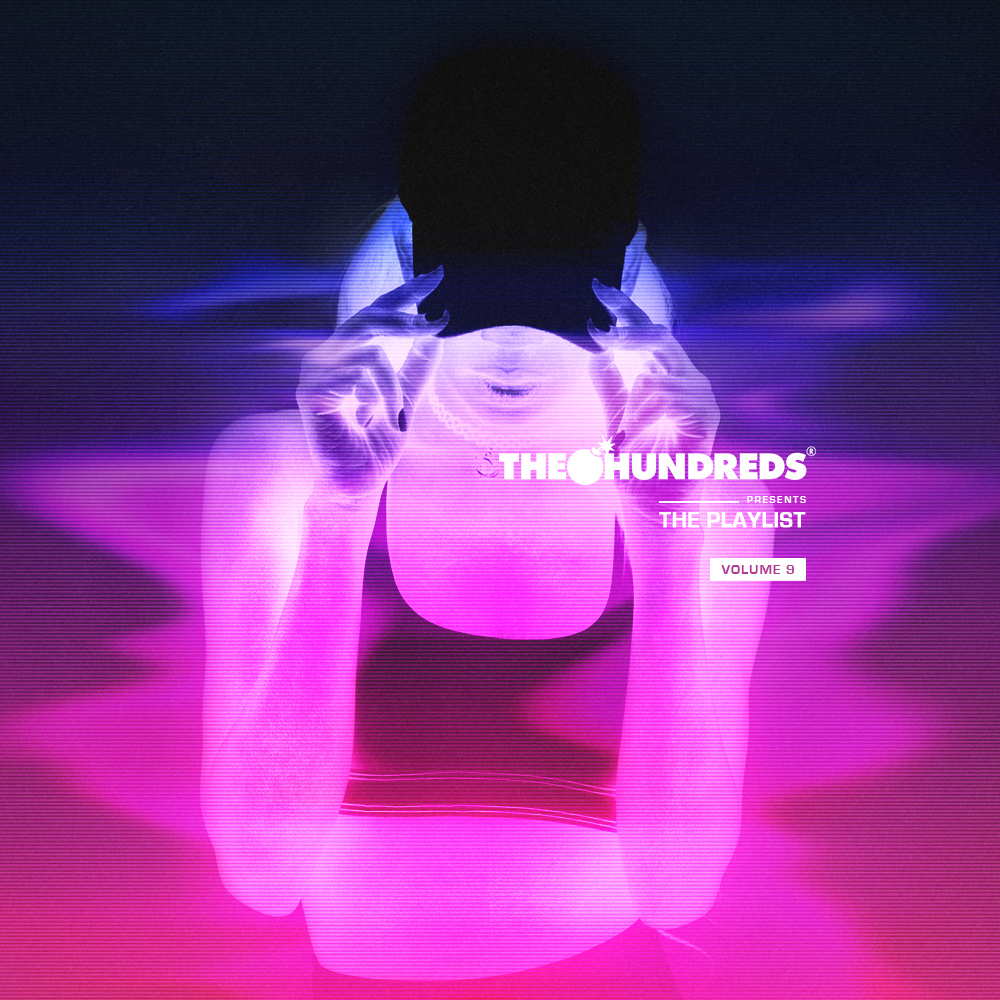 "Sick Girl" – Abra
You already know that I fuck with the Darkwave Duchess heavily, so it's only right I kick off this week's playlist with her latest vibes. Fresh from shelling down on London with Awful fam Father & KeithCharles Spacebar last weekend, Abra dropped off "Sick Girl" on the sly before dipping back to ATL like nothing even happened. V slick, and naturally, it's 3 minutes of pure fiya. Abra continually takes her self-produced sonics up a gear with each release, and judging by this new heat, her new project slated to land early 2016 is gonna be a problem.
"Stick and Move" – Jazz Cartier
Jazz Cartier has been building for a minute now. Since catching him at Alexander Spit's #SPITSET event in Los Angeles over the Summer, I've been super intrigued to hear what's coming next. "Stick and Move" is a clear evolution from the sounds we heard coming through on April's Marauding In Paradise release, with an indication of where La Fleur may be heading on the follow-up project. Noisey also premiered another new track this week entitled "I Know", showcasing another side to Jazz, with production on a vibey deep house tip.
"Don't Forget" – Little Simz
Don't even try to overlook Little Simz. Repping London City since day one, she has had a monster year surrounding the release of her inherently personal debut album, A Curious Tale of Trials + Persons. This new cut serves as a reminder of Simz importance to the UK scene and beyond. Individuality is something that unfortunately seems to lack from time to time in the hip hop community, with artists like Little Simz being integral to keeping the genre progressing. "Don't Forget" also comes backed by Hit Boy production, so you know it's lit.
"Losin Control" – Russ
I swear Russ has cheat codes for this shit. Consistently dropping new sounds weekly, this particular track is one of my favourites to come from the dude to date. Getting real deep in the feels, "Losin Control" tells the story of young lady who's been hurt in the past trying to get to grips with her emotions again. It's the typical 'trust issues' narrative, but crooned from Russ' perspective, over his own production. Moral of the story, treat your girl right or Russ will pull up and make you look like a fool.
"Hoover" – Yung Lean
Yung Lean has levelled up again. With his early roots as a borderline meme rapper, I really enjoyed seeing Lean take himself seriously on his debut album Unknown Memory last year. So much so, I slipped the record onto my Most Important Album Release of 2014 list. "Hoover" picks up where the saddest boy in rap left off, coming correct over Yung Gud's relentlessly industrial production. These Swedish kids really ain't fucking around. If you weren't already taking Yung Lean seriously, please take this opportunity to fix up.
"Remember" – Chaz French
I first heard Chaz French on Falcons' debut Fools Good release Terra earlier this year, and immediately tracked back to listen to 2014's introspective Birthday EP. Chaz is a rapper that shares a very real and personal take on his life through his music, as I believe every great artist should, and last year's release was a super candid account of the struggles he's faced coming up. Following on from that project's success, next month sees the release These Things Take Time, with "Remember" being the first taste of that new-new. Lock in for this one.
"On My Grind" – Tunji Ige
Tunji Ige has been keeping things low-key since dropping his debut The Love Project last year. As the title would suggest, Tunji has seemingly been on on his grind, taking his sound to a whole new level. Where TLP leaned more towards a traditional hip hop flow, "On My Grind" is very 2015, with squeaky clean production and even a little autotune on the hook. It will be interesting to see where Tunji goes from here. Definitely an artist to keep an eye and/or ear on.
"Hercules" – Young Thug
Drake Vs. Meek, Tyler Vs. Hodgy, Metro Vs. Thugger... 2015 has seen a few trigger fingers turn to Twitter fingers. Fortunately the Odd Future camp resolved their issues swiftly, as did Mr Boomin and Young Thug—conveniently just in time to drop off their latest joint-effort, "Hercules." This song slaps so hard that it's already caused me to dislocate my shoulder five and a half times whilst dabbing around my apartment. Fingers crossed we'll finally be getting that Metro Thuggin project before the end of the year, too. Just in time for me to hospitalize myself.
"Tell Your Friends/Ends (Freestyle)" – Sean Leon
I don't normally fuck with covers or 'freestyles' too heavily, unless they really grab my attention. Sean Leon recently reeled me in with his rendition of The Weeknd's "Tell Your Friends," sounding completely in his element as he flows over the Mike Dean / Kanye West production. This shit truly bumps. There's little more to say on the matter, other than tune in and vibe out to this slice of fried gold.
"Untouchable" – Pusha T
EGGGHCK! Pusha T is fucking back. Did you really think I'd let the newly-appointed president of G.O.O.D Music drop off a new single and not featured it on The Playlist? Naaah, fam. "Untouchable" is textbook Pusha. As one of the most consistent MC's to ever do it, he delivers a very clear statement of intent over a minimal instrumental, not to dissimilar to the vibes experienced on 2013's MNIMN. As the first offering from his upcoming King Push LP, I'm buzzing. In Push We Trust.
::