Because our London correspondent Tom Winslade (@winslade) is a man of impeccably fire taste, "THE PLAYLIST" is a new series where he'll be sharing 10 eclectic song choices that we all need to be listening to right now-right now.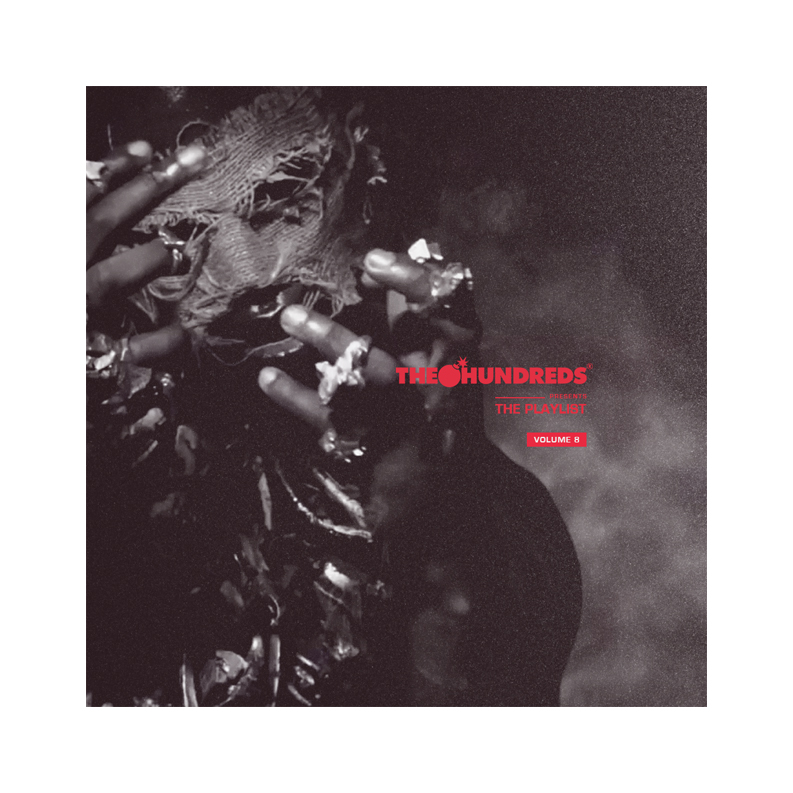 "Blasphemer" – GAIKA
With "Blasphemer," GAIKA unleashes a visceral statement of intent that demands your intention from the very outset. Despite its deeply personal delivery, the themes behind this particular track resonate far and wide within today's political and social landscape. We're talking about a decrease in hope and opportunities, with a parallel rise in violence and despair—whilst sounding uncomfortably bleak, GAIKA unfortunately highlights a very real unrest within his generation. It's a protest song as much as it is an artist's awakening. Let this one soak in—it's important.
"Wolfpack" – TALA & Banks
LA's Banks links up with London's very own TĀLĀ on "Wolfpack"—and it's as fucking great as you'd imagine. Whilst I'm sure you've all heard of the former by now, it's essential that you have your eyes and ears on TĀLĀ as she moves onto her third and most definitive EP to date. As an artist, her growth rate is nothing short of impressive as she consistently pushes her sound further, both in her vocal & production skills, as well as literal geographical distance. TĀLĀ's ability to transport you around the globe as she blends together sounds from contrasting cultures is not to be overlooked, or under-appreciated.
"AfroPhunk" – Jay Prince
As the third British artist on this week's Playlist, Jay Prince keeps it rolling on his latest cut, "AfroPhunk." This is personally my favourite offering from the London MC to date, as much in his lyrics as the production that he chooses to flow over. Very obvious comparisons have been made between Prince and the omnipotent K.Dot with this track, but for me the similarities go no further than the choice of neo-funk instrumental. Whilst there are certainly worse artists to be compared to, it would be foolish to ignore the individual talent that Jay Prince brings to the table.
"Know Yourself" – Tilla
I'm probably a little biased, but here's some more homegrown talent—this time in the form of Tilla's debut single, "Know Yourself." Hailing from London's Space Age collective, you may have already heard him alongside fellow crew member Little Simz—an artist that has been flying the flag for the UK in a huge way this year. At just 17 years young, Tilla's sound is ridiculously self-realised. I can only assume that he started working on his music before he left the womb. I first heard this track at a very appropriate point in time, and chances are you need to hear it too. Listen to Tilla, for the good of your health.
"Bad Blood" – NAO
This is one of the best-produced electronic tracks that you will hear in 2015—fact. Every time I listen to it, it takes me in a completely different direction, evoking a new understanding of the song's meaning. It's like that bit in Harry Potter where the staircases shift around and move to different locations, in the sense that I don't have a fucking clue where this track takes me, but I like it. There are so many layers to peel back, I could probably write an entire thesis on the soundscape it paints. Oh, and NAO hails from London too—so that's five out of five British artists on this list so far. Ayy.
"Angels" – Chance The Rapper
Hey guys, Chance The Rapper is back—this time with a little help from Saba. Hopefully this hints towards a new mixtape before the year is out, as although 2013's Acid Rap still gets regular spins, I'm definitely in need of some new vibes. Whilst Surf was cool, and Chance has nailed down countless features over the last year in particular, nothing has come close to the revelation that was Chance The Rapper's sophomore mixtape, IMO. There was also whispers that Chance may have been working on the down-low with fellow Chi-City compadre Kanye West. Perhaps we'll see a feature on SWISH, or even a Windy City posse cut? Hearing the likes of Chance, Vic Mensa, Chief Keef and Ye on the same track would be pretty special, after all.
"Ashley" – Lido & Santell
Lord knows how many times I've featured something that Lido has blessed on this Playlist to date, but there's been a lot. The latest addition in the super-producer's reign of terror comes care of his collab EP with none-other-than the 'light skinned Tyrese' AKA Santell. As the EP's lead track, "Ashley" lights the candles for the '90s R&B influenced clusterfuck of sexually charged anthems that the pair have created here. It's actually disgusting how effective this would be at setting the tone during your next Soundcloud & Chill session. I'm a dude, and even I felt the need to take a pregnancy test after listening to this EP.
"When I See It / Tell Your Friends" – Mike Dean
This one needs very little introduction. If you're unfamiliar with The Real Mike Dean, please just Google him for the lowdown. In short, he is the man responsible for helping shape the sound of contemporary hip hop. Working closely with Yeezy, and more recently Travis Scott—Mike Dean is really that dude. In this particular cut, Mike shares an extended version of the "When I See It" instrumental that Ye recently posted up on his personal Soundcloud. You may best recognise it from The Weeknd's "Tell Your Friends," where the production first found it's home, again with the Kanye assist. I'm not sure which incarnation I prefer the most, but for the music nerds out there, this one is a special insight.
"Promise Everything" – Basement
Basement remain the best punk band doing it right now. Fuck a description, I've got nothing to say other than you should absolutely most definitely listen to the title track from their upcoming third full-length, Promise Everything.
"die" – MRWIZE
To close out this week's Playlist, I've got one more British gem to share—this time with a visual that is equally as important as the music itself. MRWIZE's vision is one of deep emotional and artistic consideration, something that I consider to be lacking all too greatly in the wider, musical universe. Artist's like MRWIZE are those who you'll continue to see me champion in whichever ways I can, because their importance is unparalleled. Simply put, he is a creative that is actually out here creating. None of the recycled, overhyped bullshit. New perspectives with a potential to inspire and push the envelope even further. Realness.
::