Because our London correspondent Tom Winslade (@winslade) is a man of impeccably fire taste, "THE PLAYLIST" is a new series where he'll be sharing 10 eclectic song choices that we all need to be listening to right now-right now.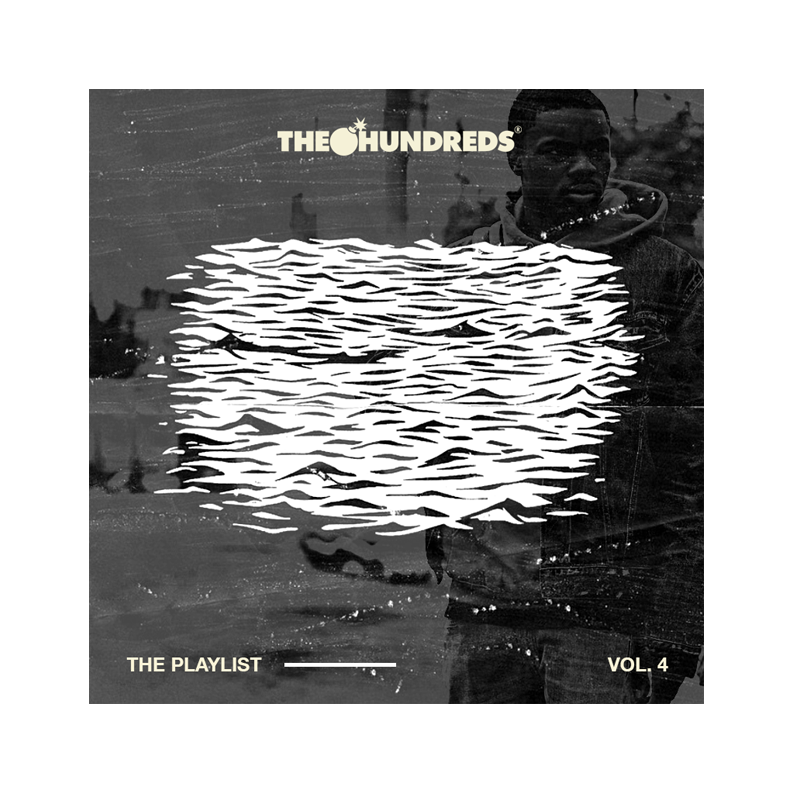 Norf Norf – Vince Staples
Vince Staples drops off this Clams Casino-produced banger entitled "Norf Norf" ahead of this week's album release. Naturally, the ambitious double album slipped out onto the Internet a little earlier than anticipated and accidentally made its way into my earholes, but in doing so I'm happy to confirm that it absolutely slaps. I strongly recommend setting an hour aside to lock into the full 20-track project upon release. It deserves your attention.
Source: YouTube
Girl (Ft. Kaytranada) – The Internet
It's so damn good to have new music from The Internet in my rotation this Summer. Undeniably one of my favourite exports from the now-defunct Odd Future collective, I feel like The Internet have finally hit their stride on this new record, Ego Death – with "Girl" being my stand-out track from very early on. Kaytranada serves up the vibes alongside Syd's flawless vocal on this one, and it's truly the perfect song to listen to whilst falling in love with girls on Instagram, and then DMing them, and then being ignored, and then repeating the cycle.
Source: Soundcloud
Roses – Abra
Talking about falling in love with girls on the Internet, are you guys hooked on Abra yet? Rolling with Father and the rest of the Awful Records crew, the self-proclaimed "Darkwave Duchess" is the low-key chilled element amongst her squad of impossibly turnt individuals. The eye of the storm. You can stream Abra's album in full over on her Soundcloud rn, with the video for this particular track being worth a watch, too. It's lit, but try not to catch feels.
Source: Soundcloud
Antidote – Travi$ Scott
Unpopular opinion, but I really wasn't fucking with that "3500" track ft. Future and 2 Chainz. The hook was cool, but I was most impressed by the trio going 8 minutes on a track without saying anything of any substance. I back Travi$ heavily though, so please believe I was relieved to hear this new joint, "Antidote." IMO, this cut is far more in lane with the genre-pushing sound that I've become accustomed to with La Flame. I guess we've just gotta wait for "Rodeo" to drop to see where the kid's head is really at.
Source: Soundcloud
Stain – Citizen
This new Citizen record is a contender for album of the year thus far, guys. It's grungy as hell, and far darker than their previous efforts – whilst maintaining a sound that doesn't sound dated in the slightest. It's familiar, but also completely fresh. I picked out "Stain" as my favourite track from the album, but if you're digging it even 10% I'd recommend listening through the entire album in context. It's a sublime soundtrack for those melancholy days when you're kinda sick of this planet AKA everyday if you're me.
Source: Soundcloud
Aquafina (Ft. Goldlink & Chaz French) – Falcons
Ayyy, now this is my jam. With support from Goldlink and Chaz French, "Aquafina" is the first cut from Falcons' upcoming Terra EP release on the iconic Fools Gold label – and my lawd does it bump. I first heard of Falcons a few months back with the infectious "Vroom", which also featured the seemingly unstoppable Goldlink. Slam both tracks into your rotation because they're equally as hard and they'll go down really well when you swipe the AUX cord at that suburban BBQ you're attending next weekend.
Source: Soundcloud
Champion -Kehlani, G-Eazy, IAMSU! & Lil B
I've made no secret of my love for Kehlani whilst doing these "The Playlist" write-ups because her work ethic is so god damn relentless right now. "Champion" is released in celebration of the Golden State Warriors first NBA title win in 40 years, with further support from G-Eazy, IAMSU! & Lil B on the track. Considering Lil B AKA "The Based God" effectively runs the NBA these days, it's no wonder that GSW closed out LeBron's Cavs side this year with his unwavering support.
Source: Soundcloud
Juggernaut -Frank Carter & The Rattlesnakes
Making the cut in "Vol.1″, Frank Carter & The Rattlesnakes are back for "Vol. 4" of this playlist series, following the release of the video for their huge new track, "Juggernaut". For me, this band is a very important and a much needed breath of fresh air. Visceral, raw, energetic – zero gimmicks. All the reasons I fell in love with going to punk shows as a kid. Catch me stomping around my apartment and drumming on my bare chest until it bleeds when the debut album drops in August.
Source: YouTube
All Around The World -Rejjie Snow
It's good to finally hear some new material from Rejjie Snow. Just in time for the Summer, too. Hazy production paired up with Snow's recognisable flow and accent is a match made in sonic heaven tbh. I can see myself bumping this more than a few times whilst getting sunburnt in the park, and probably a few more times whilst applying Aloe Vera gel to my worst affected areas, which is normally the back of my neck, depending upon the time of day that I've been exposed to that UV. Cop this one on iTunes.
Source: Soundcloud
The Hills (HXV Blurred Remix) – The Weeknd
I was supposed to do "Vol. 4" of "The Playlist" a little while back, around the time that The Weeknd put out that crazy cinematic for "The Hills." This article ended up being a little late because ya boy was mad busy killing life etc. – but this HXV remix of said track breathes new life into the post that would be been. I'd go as far as to say it goes harder than the original anyway, which is a massive claim, but I'm sticking with it. Turn it up loud. Play it at my funeral.
Source: Soundcloud
::