Because our London correspondent Tom Winslade (@winslade) is a man of impeccably fire taste, "THE PLAYLIST" is a new series where he'll be sharing 10 eclectic song choices that we all need to be listening to right now-right now. Get your Sunday ears ready.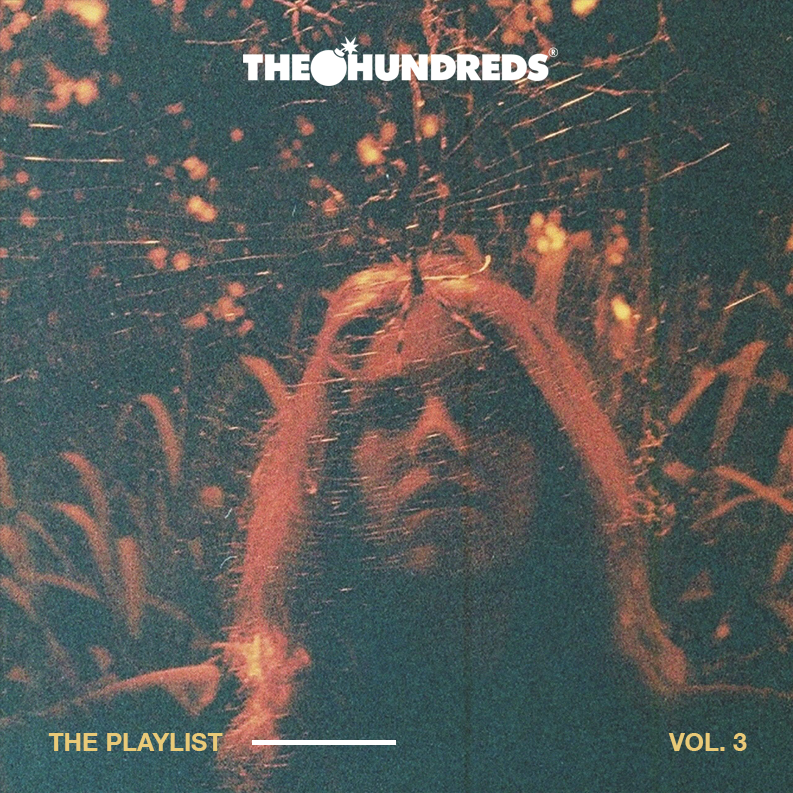 Take My Head – Turnover
I've been a fan of Turnover for a minute now. Their last album Magnolia stood out as one of my favourite records of 2013, despite it remaining relatively low-key on the whole. However, 2015's Peripheral Vision totally eclipses it in terms of songwriting and general substance. Their sound has transcended towards the mature, melancholic end of the rock spectrum, swaying away from their 'poppier' roots and I fuck with it heavily. This album is essentially the soundtrack for every time I've been friend-zoned.
Source: Soundcloud
All Day – Mark Johns & Sweater Beats
So, I hadn't heard of Mark Johns before and it completely messed with my head when I first listened to this track expecting a guy's voice – but hey, it's 2015, and there's no reason a girl can't be called Mark, right? Getting past the confusing personal brand, this cover of Kanye's "All Day" is nothing short of magical. The original is obviously a certified banger already, but Mark Johns' vocal flip layered up over a Sweater Beats production is a winning formula – And dare I say it, better than Ye's version?! *gets struck by lightning*
Source: Soundcloud
My Way Remix (Ft. Drake) – Fetty Wap
Fetty Wap's explosion in popularity this year is so tight. I honestly can't get enough of it. I never thought I'd hear "Trap Queen" being played out on the UK's biggest radio station on a daily basis like it has been recently, but Mr. Wap is legitimately everywhere rn. The My Way remix seems to be on track to follow up where TQ left off, coming in hot with the Drizzy co-sign and guest verse. Ayyyyy, it's hella lit to be Fetty Wap in 2015.
Source: Soundcloud
Never Forget (Ft. Jimmy Johnson) – Danny Seth
My man Danny Seth dropped off the second single from his hotly-anticipated album Perception this week, keeping kids all over the internet on the edge of their fibre-optic seats. With Seth Season well and truly underway, following on from last month's heated Boiler Room session in London – it wouldn't be wrong to expect a serious shift in the balance of UK hip-hop (and tbh hip-hop as a whole) when this record finally drops. Stay woke. The British Are Coming.
Source: Soundcloud
Heavy Gloom – The Story So Far
For me, pop punk has always been a genre that either fucking sucks or fucking rules. On the whole, it's full of a lot of the same-old recycled garbage – which can be fun, but is ultimately boring as hell. The Story So Far, however, are a band that have single-handedly breathed new life into the scene over the last few years, making it more relevant than ever before, and their explosion in popularity stands testament to their original and well-executed take on an often played-out sound. It's kinda crazy to me that they're on their third album already, but I welcome it with open arms.
Source: Soundcloud
Planes (Remix) – Jeremih & The Social Experiment
Yeah, so this remix is infinitely better than the original for me – shouts out to The Social Experiment and Lido straight off the bat for making this track sound so god damn dreamy. I actually find it to be straight up addictive and I real talk listened to it approximately 50 times on a recent flight. The additional verse from Chance really sets it off, although I do feel like he needs to cool it with the Willy Wonka references for a minute. Homeboy's gonna end up with diabetes.
Source: Soundcloud
Lilly – Toro y Moi
Toro y Moi AKA GOD. I swear down Chaz B can never brick a song. I've had the new album on constant rotation since its release last month, but I just wanted to check in and make sure you were all listening too. Musical talent such as this is very rare, and it should be appreciated appropriately. Pure Summer vibes for the incoming months ahead of us. Wear sunscreen whilst listening.
Source: YouTube
Backyard Stories – Zuper
Zuper is a Cali-based producer that everyone should have their eye on right now. His sounds are so damn smooth it's ridiculous – it's like listening to baby oil being poured over silk. This new joint popped up in my Soundcloud feed just as I was shortlisting this week's The Playlist line-up, which I evidently saw as a sign to slip the kid onto the list. I'm pretty sure there's an album currently in the works too, so listen out for that.
Source: Soundcloud
Feeling OK – Best Coast
I had this realisation the other day that it's impossible to dislike Best Coast. I'm not one to judge people on something as personal as their taste in music, but if you don't like Best Coast, there's a strong chance that you're a Class-A narc. Their new LP California Nights is a very strong addition to their already impressive discography, with the opening track Feeling OK being a stand-out favourite. Apologies for the lyric video btw, I know they're annoying. Just close your eyes and/or open another tab.
Source: YouTube
Clean Up (Ft. Chance The Rapper) – Towkio
Okay, so this Towkio mixtape is one of my favourite releases of 2015 thus far. I actually featured my favourite track off the project in Vol.1 of The Playlist, but .WAV Theory has released in full since then, so I had to give it another mention. I feel like Chance the Rapper just woke up from a weed coma too, because he seems to be featuring on everyone's projects at the moment. But for real, Chicago is really killing it this year, huh?
Source: Soundcloud
::