The education system, especially when it pertains to the arts, is not for everyone. I know it's not always the case, but to be a young adult fresh out of high school it can be just to much to deal with the idea of tight deadlines, TUITION, plenty of unwelcome criticism from teachers and classmates, meeting new people, TUITION, leaving the comforts of home to live in a dorm and not to mention settling on a career path for the rest of your life. There's also the fear and uncertainty that a higher degree in the arts may not be what our current industries are looking for. Some people just don't give a fuck and go for it anyways. Alexandra is one of those people who just didn't give a fuck and flew the coop at 18 and didn't look back. She found a way to make it work for herself and find herself work.
Hailing from Montreal Canada, artist Alexandra Levasseur is a Jane of many trades. Illustration, painting, animation and a background in advertising have equipped the artist with a full arsenal of expression. She's a creative using these multiple backgrounds to encompass the idea of a cohesive relationship between human beings and the nature that surrounds us. We were lucky enough to spend some time with the artist during her recent trip to San Francisco for her new solo exhibition Body of Land at Mirus Gallery. This is the last weekend to view her works in person. Dont miss out SF!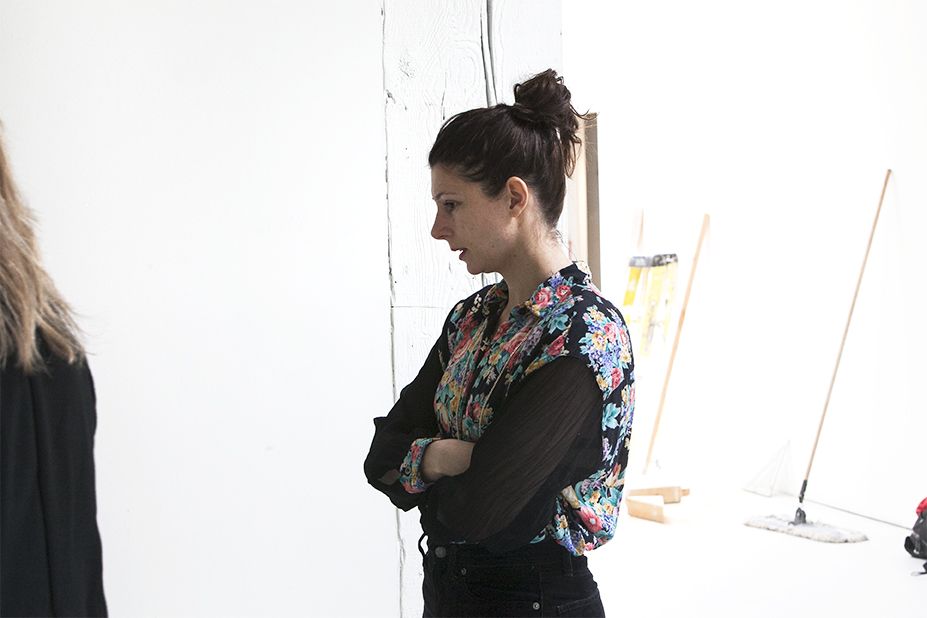 Brock Brake: You studied Fine Art and Graphic Design in Costa Rica. A lot of people have a hard time moving out of their home state let alone out of their country. How was that and what made you decide to make the move there?
Alexandra Levasseur: I went to Costa Rica as part of an student exchange when I was 18. The initial plan was to spend only 1 year over there to learn Spanish. Being there, my freedom, new friends and the nice weather, made me decide to stay a little longer and start my studies at the University of Costa Rica. I ended up staying for 10 years!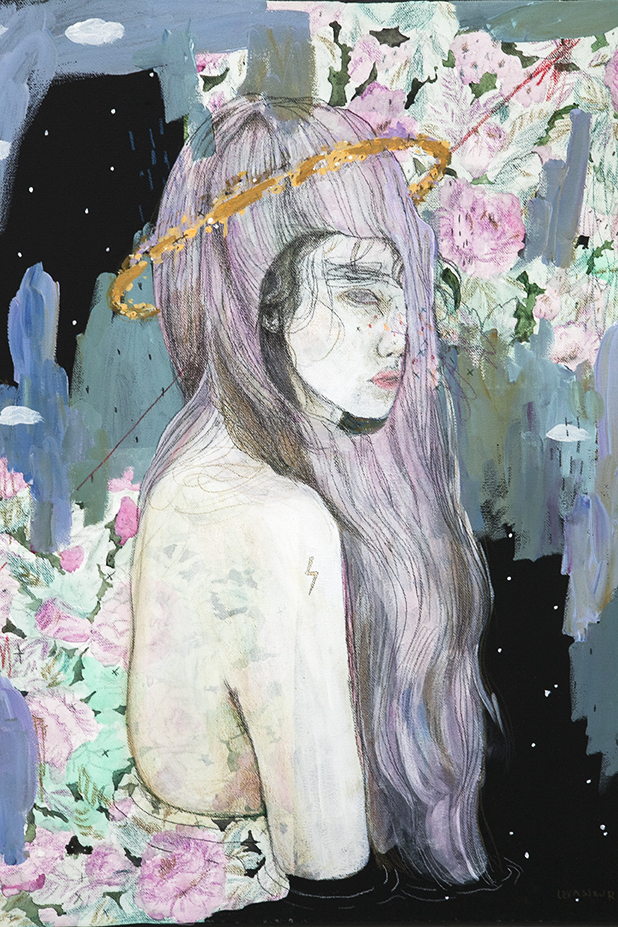 After Costa Rica, you moved to Barcelona to get your Masters in Illustration. I know a handful of artists who have a hard time with the idea of a structured school system effecting their creative mojo. It seems to me that you went to seek out that structure. Is this true?
I like to see that structure as a challenge. I've never found the academic rules as being restraining, I've always tried to use them to push further my ideas and create things that would fit my vision and my style anyhow, and find other kind of solutions to my creativity problems. Deadlines are often the key to finish a piece! Being part of a community of students and professor by sharing a space and ideas has always been motivating to me.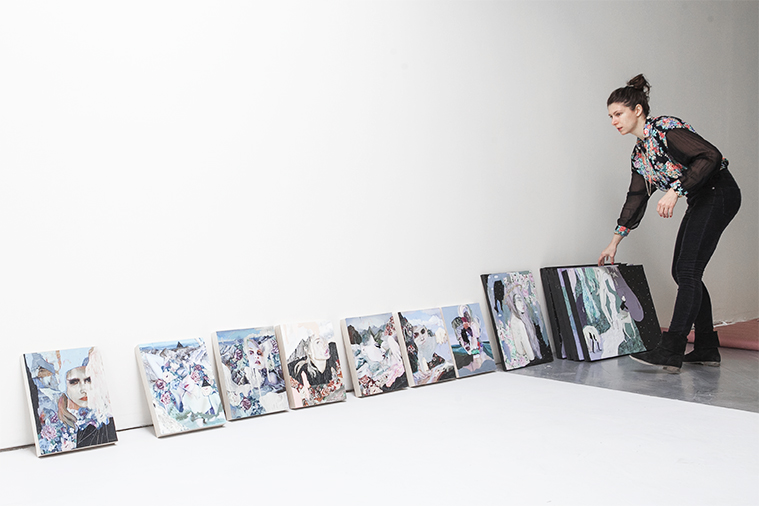 Were there any interesting internships or creative mentors met during your studies?
I've never done any internships. Regarding creative mentors, I would say that more than one professor has played a role in my experimenting process, but no one was trascendentally significant.
Have you worked commercially? Could you discuss the balance between visual artist and commercial artist both creatively and fiscally?
Yes, I have worked commercially in art direction, illustration and graphic design for advertising agencies, years ago. Creatively it is very different. When I started, I was often told by the clients what particular style I should use for the project. I had to deal with a whole team of people, who interfered during the process, etc, I realized I wasn't made for that kind of job. Then, I started my own illustration studio, I started chosing my clients and projects that were interesting to me. Now I work full time on my painting and animated filmmaking but I do accept some commercial work sometimes, only if I am given entire freedom, and I am hired for my style. Lately I have found the way to make a connection between commissioned worked and personal projects, so I don't really feel like I'm being asked to do it. Fiscally, of course commercial work is safer…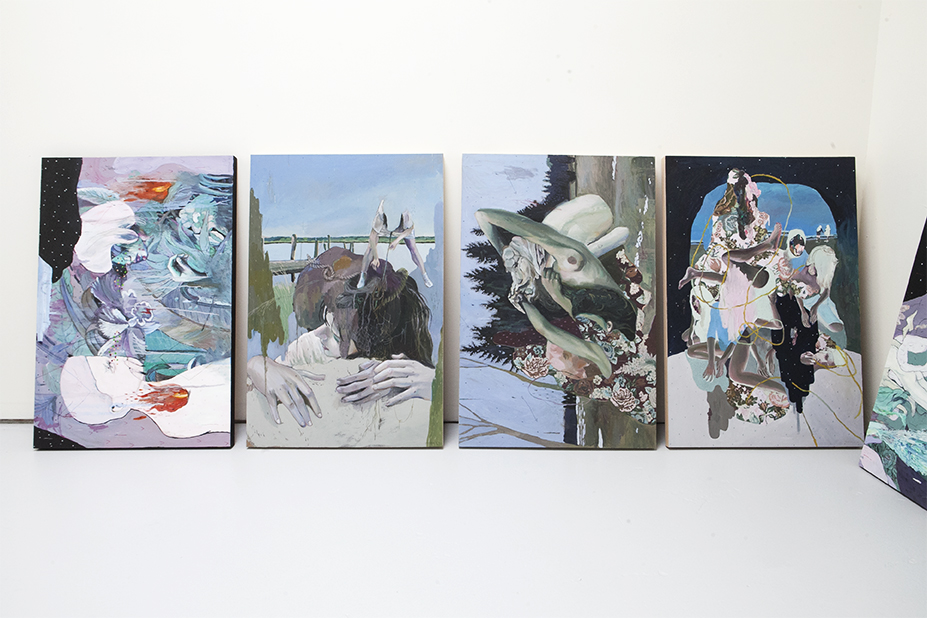 How much do you think you draw upon personal experience in your work?
All my pieces have a part that come from my personal experience. Sometimes it is only a detail, some other times it is the entire scene.
You are inspired by the colors and composition of historical painter, Matisse, for the use colors and compositions. Are there any contemporaries that you're drawn to?
I enjoy and find inspiring the work of Canadian artists Kim Dorland and Marcel Dzama, also the work of Polish painter Aleksandra Waliszewska and Allison Schulnik's paintings and films are very impressive.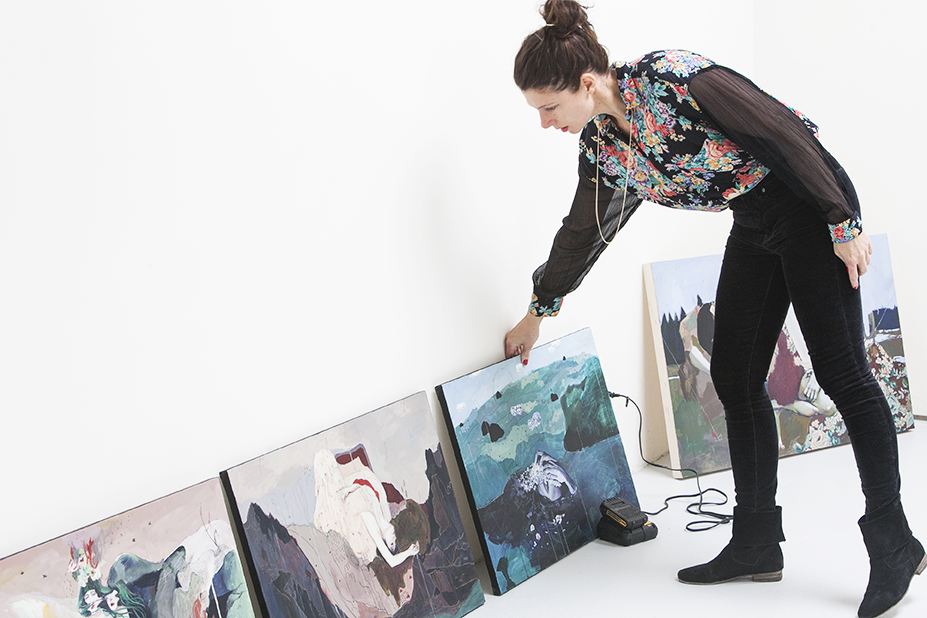 At what point did you decide you were going to pursue a career as an artist?
In 2010, when I got back to Montreal after 10 years in Costa Rica and Spain, was a turning point for my career. I started painting and drawing everyday and night, spending more time on my personal projects than my commissioned illustration work.
You recently made the trek from Montreal to San Francisco for your most recent solo exhibition BODY OF LAND at Mirus Gallery. Can you touch base on what the body of work is from your perspective?
This body of work includes several sub-series that imagine an ideal relation between the human beings and their environment, the nature. I was playing with the idea that all the matter that composes our planet, and the Universe, is made of the same elements as we are. I was representing the planet as one single organism where nothing is destroyed, everything is transformed. I used the feminine figure as the symbol of beauty and as the protective mother of nature.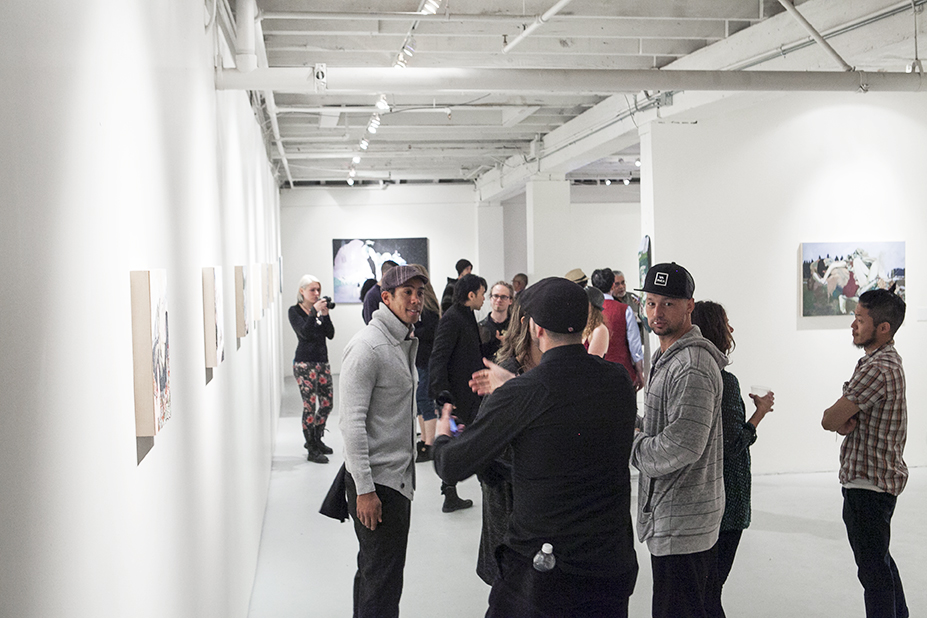 I know you were only in SF for a short period of time, but what are some initial similarities and differences between Montreal and SF?
I think they're both very creative cities with a human scale, similar size, and very welcoming people!
During your visit we briefly talked about how you collaborate with other creative minds through your animations. Could you tell our audience about these collaborations? How do you see those collaborations affecting the work you make in the future?
The collaborations I made were through illustrations and paintings. One interesting project I did was a series of illustrations for the SHOWstudio where I had to cover the entire Italian Fashion Week (spring-summer 2014) I made 17 pieces in 4 days representing my interpretation of the collections from most famous Italian designer (Prada, Gucci, Versace, etc.) A great challenge, where I imagined each collection as being a strange unknown world / planet. Afterwards, this project was the starting point for my film "Chaos is a Dancer" where I merged all the illustrations to form one planet. Collaboration opens your mind to other things, and can be a source of great inspiration!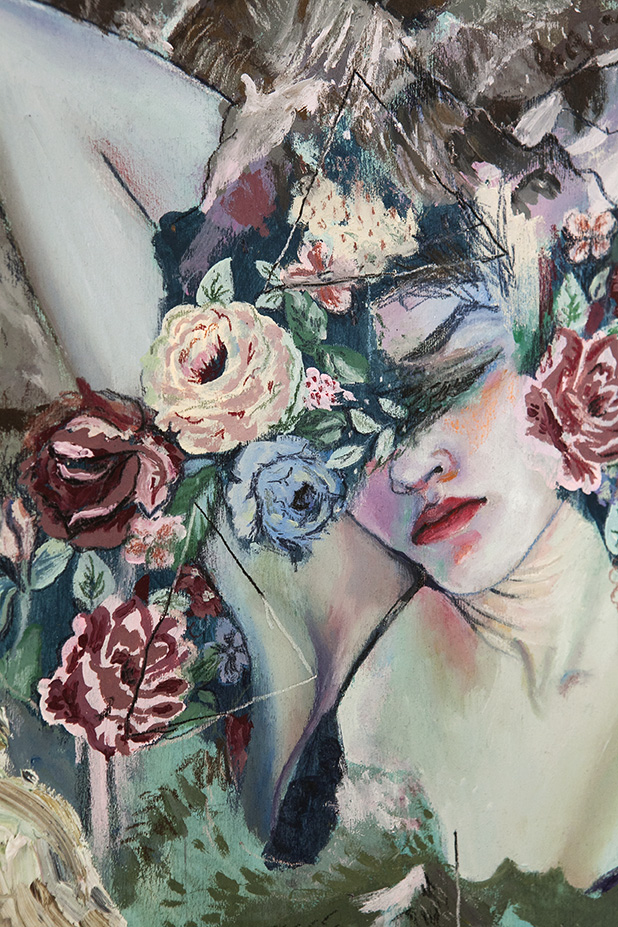 How is the preparation for your upcoming solo in Montreal with Galerie Roccia. It sounds like a ton of work to create two solo exhibitions so close together. How do you do it?
It is going well. In fact the 2 shows includes works of 2 years of full time production. The themes explored in each one of the exhibitions follow an evolution, so the work has been flowing naturally. I will probably take it easy, and enjoy a little break after the last show is up!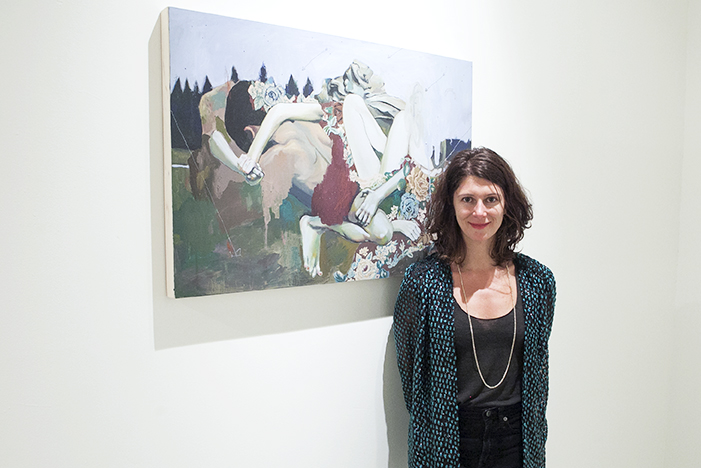 Whats up next after June? Any last words?
I plan starting to work on some large scale formats this summer. I also wrote a script for a new animated short film, so I'll start playing around these new projects! Thank you very much for having me! It was a pleasure meeting you!
::