Because our London correspondent Tom Winslade (@winslade) is a man of impeccably fire taste, "THE PLAYLIST" is a new series where he'll be sharing 10 eclectic song choices that we all need to be listening to right now-right now. Get your Sunday ears ready.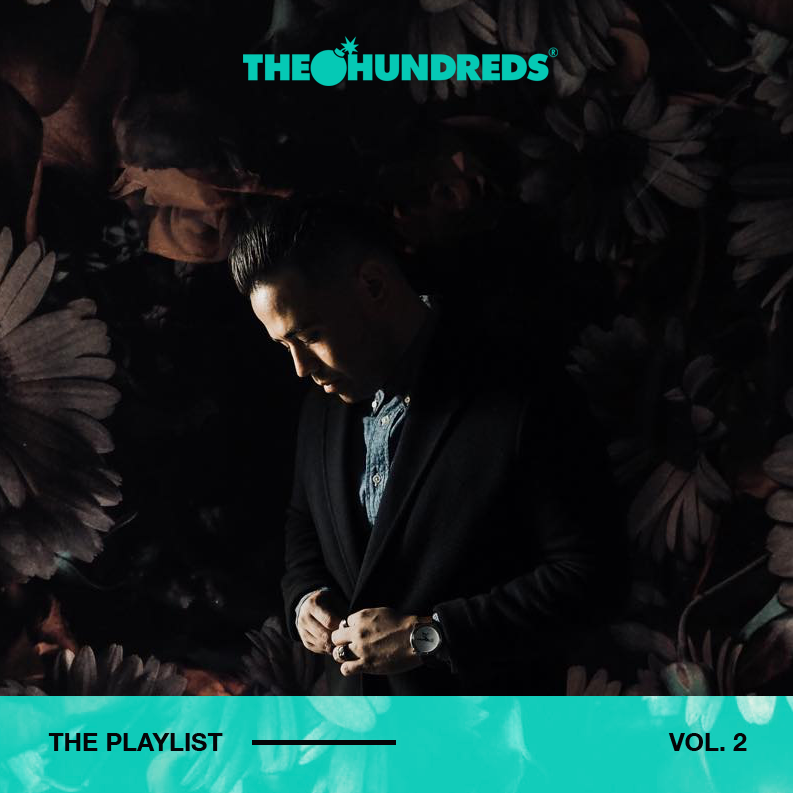 Love Again (Ft. JMSN & Sango) – Ta-ku
Ta-ku shares the first cut from his upcoming Songs To Make Up To EP — with a little help from JMSN and Sango — and boy am I addicted. The self-confessed "genre killer'" finesses pretty much anything he turns his hand to, including his Create And Explore series which recently featured our boy Suffoca, so it's no surprise that this track is so damn perfect. Anyway, add June 12th to your diary in anticipation of the full release on Future Classic / Fool's Gold because it's about to get real emotional, real fast.
Source: Soundcloud
Ryderz – Hudson Mohawke
Yeah, yeah — of course this song is the shit. What else would you expect? Hudson Mohawke's track record for producing certified bangers show's no sign of letting up on this new joint, which samples D.J. Roger's "Watch Out For The Riders" straight outta 1973, no less. Soundcloud only offers a radio rip at present, but you can cop a CDQ download of it right now if you pre-order the new album Lantern on iTunes. No brainer.
Source: Soundcloud
Mene – Brand New
Shouts to all my emos. Following a recent poll that I've just made up it is estimated that at least 50% of humans on planet Earth listened to Brand New whilst growing up, so it's v exciting to have a new track out there after a 6 year drought. It took a few listens for "Mene" to grow on me, but after a week of on-and-off listening — I'm definitely sold. (Sidebar: I was really disappointed when I learned that the song was in fact called "Mene" and not "Meme," as I had initially thought.)
Source: Soundcloud
Kehlani – Get Away (esta. Remix) – esta.
LA beat-architect and Soulection remix gawd esta put his etc. EP up for free download earlier this week and subsequently took control of my playlist, as I proceeded to bump it on repeat for 24 hours straight. One of my favourite things about esta is the way that he immortalises the selfies of unobtainable, beautiful women as the cover artwork on his Soundcloud feed, making no exception with this EP — featuring Isabella Peschardt. This Kehlani remix is particularly special as the R&B singer stays killing it herself at the moment.
Source: Soundcloud
Alchemy – Mick Jenkins If you were writing a thesis on "Shit That Bumps" you'd have to reference this track at least 10 times because this right here is the archetype. If you're familiar with the murderous flow that Mick Jenkins exhbitied on last year's The Water[s] mixtape you'll know what to expect here. This guy Jenkins is a low-key prophet. Even if you're not familiar, the follow up project Wave[s] is currently en route, so keep your ears open for that.
Source: Soundcloud
Buried – Shlohmo
I can't reiterate enough how near-perfect this album is. So dark, so atmospheric — I just can't stop listening. This particular track has been out for a couple of months now, but within the context of the record as whole, I've grown to appreciate it even more than I did already. This song is best listened to whilst crying into your pillow because your girl said she was going to bed an hour ago, except she's still RTing another dude's memes on the timeline and it's got you wondering what else she's lied to you about.
Source: Soundcloud
All Of Me Wants All Of You – Sufjan Stevens
It took me a minute to get into this one because I was heavily turnt for the first half of this month and this record's vibe was far too mellow for me to get my teeth into — however — once I inevitably ran out of steam, this latest offering from Sufjan Stevens became my go-to chill out soundtrack. I picked out this song as my favourite because "You checked your text while I masturbated" is potentially the most relatable lyric I have ever heard.
Source: Soundcloud
'Cause I'm A Man – Tame Impala
My homie Samsun put me on blast for not including new Tame Impala in my last playlist, but it was simply because I hadn't heard it yet. Despite the omnipresent image that I've woven into the very fabric of my personal brand, it is possible that sometimes I don't see everything on the Internet. That being said, once I eventually got around to listening to this track, I hated myself for letting it slip through the net. High expectations for their upcoming third LP, Currents.
Source: Soundcloud
Gully Ft. Maxsta – Darq E Freaker
Hard vibrations coming out of Darq E Freaker's stream of consciousness at the moment, namely this new cut featuring East London's Maxsta. Grime's getting a little extra shine right now for sure, and as British kid through and through I'm glad to see the onslaught isn't letting up anytime soon. Shouts to these two for keeping up the momentum. WARNING: V GULLY.
Source: Soundcloud
YEEEAH! – Doja Cat
Doja Cat's music always leaves me feeling some type of way and the Lone-produced "YEEEAH!" is no exception to that rule. Pairing up the positive energy that Doja brings with the super colourful production on display, here is simply a homerun in the vibe department. I'm hoping for a full length soon because last year's Purrr! EP was a sonic revelation.
Source: Soundcloud
BONUS ROUND: Future Odyssey Rather than putting the spotlight on a single track, here's a whole damn album. HXV's Future Odyssey project came to light this week and if you're a fan of Future you'll be vibing this heavily. Dubbed as the "perfect" Future album, the curated tracklist pulls together tracks from multiple mixtapes, for a perfectly structured play-through. Stream and download here.
::