Because our London correspondent Tom Winslade (@winslade) is a man of impeccably fire taste, "THE PLAYLIST" is a music series where he'll be sharing 10 eclectic song choices that we all need to be listening to right now-right now.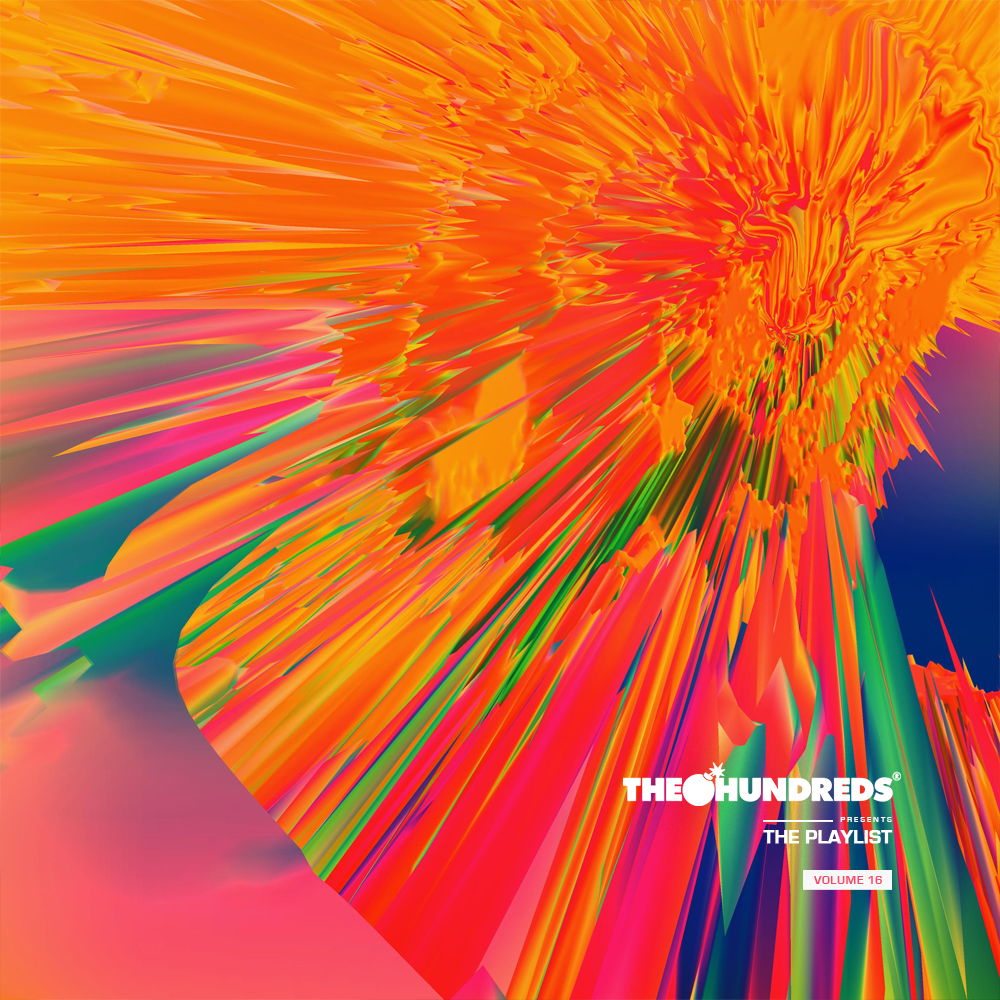 "Cruel Intentions" – JMSN
Kicking off this edition of The Playlist on an emotional tip, JMSN's latest single, entitled "Cruel Intentions," truly sets the tone for his upcoming album, It Is—due out May 6th. I've been a fan of this guy since since he dropped off his impressive The Blue Album at the end of 2014, releasing a slew of iconic videos as an extension of the project since then. Speaking of videos, JMSN actually just dropped off the supporting one-shot video for this single, which also premiers another cut from the album. Scope that in all it's glory here.
"Penthouse" – Bas
Dreamville's Bas knocked his sophomore album, Too High To Riot, outta the park. Living up to the high expectations laid down by leading singles "Housewives" and "Night Job"—the latter featuring none-other-than his mentor and homie, J. Cole—it's actually the previously unheard tracks on the record that stole the show for me. The production throughout the project is hella smooth, but this particularly soulful track, "Penthouse," was an early winner for me. Those light jazz undertones… Bas is nice wittit.
"Zenith" – Denzel Curry ft. Joey BadA$$
Denzel Curry is one student of rap's new school that we've witnessed mature and refine his sound in recent years, graduating to become one of the most exciting MCs of the moment. Known for his energetic live shows, Curry dropped off Imperial this week, just ahead of embarking on an extensive headline tour later this month. Linking up with Joey BadA$$ on "Zenith" was, naturally, gonna set Soundcloud ablaze. This is really just the tip of the iceberg though. Stream the full project here.
"This Is It" – Flatbush Zombies
Yo, we finally have a Flatbush Zombies album. It's been a long time coming, but the trio have at long-last let their debut LP loose on the planet. On "This Is It," they each flow effortless over a looping piano melody—with their individual attacks on the mic standing stark against the hazy, minimal production. They ghost in and out of consciousness, passing control of the song between them—presumably whilst also passing a blunt. I'm excited to sit with 3001: A Laced Odyssey for a minute, as should you.
"War" – Tunji Ige
I try to keep introducing new artists to The Playlist, but with this guy Tunji Ige coming so correct as of late, it's been hard not to feature him with every new release. Constantly raising the bar, Tunji mixes it up yet again on "War"—whilst announcing his next project Missed Calls, simultaneously. On this particular song, we experience a melting pot of genres—a nod to Tunji's willingness to experiment and execute at the same damn time. Add April 1st to your diaries, as we patiently wait on the full project release.
"Mr Wonderful" – Samiyam ft Action Bronson
Samiyam dropped his 4th album this month. Weighing in at a monolithic 22-tracks, Animals Have Feelings is a predominantly instrumental affair, with notable features from Earl Sweatshirt and Action Bronson—the latter of which appears on a track sharing it's name with his most recent LP, "Mr Wonderful." I actually wouldn't have been surprised to have seen this cut pop up on that album too, given that Sam's production style sits so nicely with Bronson's nostalgic-meets-contemporary aesthetic.
"Art" – Tommy Genesis
Following the official announcement of World Vision 2 last week, Tommy Genesis slips "Art" out from behind the curtain as the project's intriguing lead single. Building upon the sonics that Tommy laid down with WV1, this new track appears as a development of her signature delivery, paired up with more instrumental depth of last year's release. If this record is anything to go by, we should be expecting a refined continuation of her existing vision when the full thing finally arrives. Awful Records don't rest.
"Minnesota Remix" – Lil Yachty ft. Quavo, Skippa Da Flippa, & Young Thug
Lil fuckin' boat. It seems like hip-hop's internet community breeds at least one new offbeat curiosity each year, and 2016 looks to be the year of Lil Yachty. From Soulja Boy through to Yung Lean, the internet seems to adopt the personality before the music. And then, with time, the artist either finds their musical tone or drops off completely. Lean found his wave, and it seems like Yachty might have caught a similar current with his debut mixtape. Tbh, it's hard to fuck it up when Quavo and Thugger turn up on the same track. Sail safe.
"Rain" – Foals
Steering away from what has become a heavily hip-hop orientated playlist, here's something new from Foals. Taken from an upcoming Record Store Day 7, the double-A side is slated to include a cover of Mark Ronson and Tame Impala's "Daffodils," as well as "Rain"—a previously unreleased track. This particular song takes on an unfamiliar direction for the band—building slowly and melancholic—although it stays true to their ability of creating an atmosphere. Something soothing to help you recover from that previous Lil Yachty track.
"Dapper" – Domo Genesis ft. Anderson .Paak
And finally, Domo Genesis is ready to release his debut album. The Odd Future alumni is preparing to deliver the fittingly titled Genesis on March 25th, with an intimate release show the following day at The Lyric Theatre in Los Angeles. With the tracklist being peppered with noteworthy guest appearances—including Tyler, Mac Miller, Juicy J, Wiz, and JMSN—it's the lead single "Dapper," featuring artist-of-the-moment Anderson .Paak, which leads the pack. This one is dangerously smooth. Enjoy responsibly.
***