Because our London correspondent Tom Winslade (@winslade) is a man of impeccably fire taste, "THE PLAYLIST" is a music series where he'll be sharing 10 eclectic song choices that we all need to be listening to right now-right now.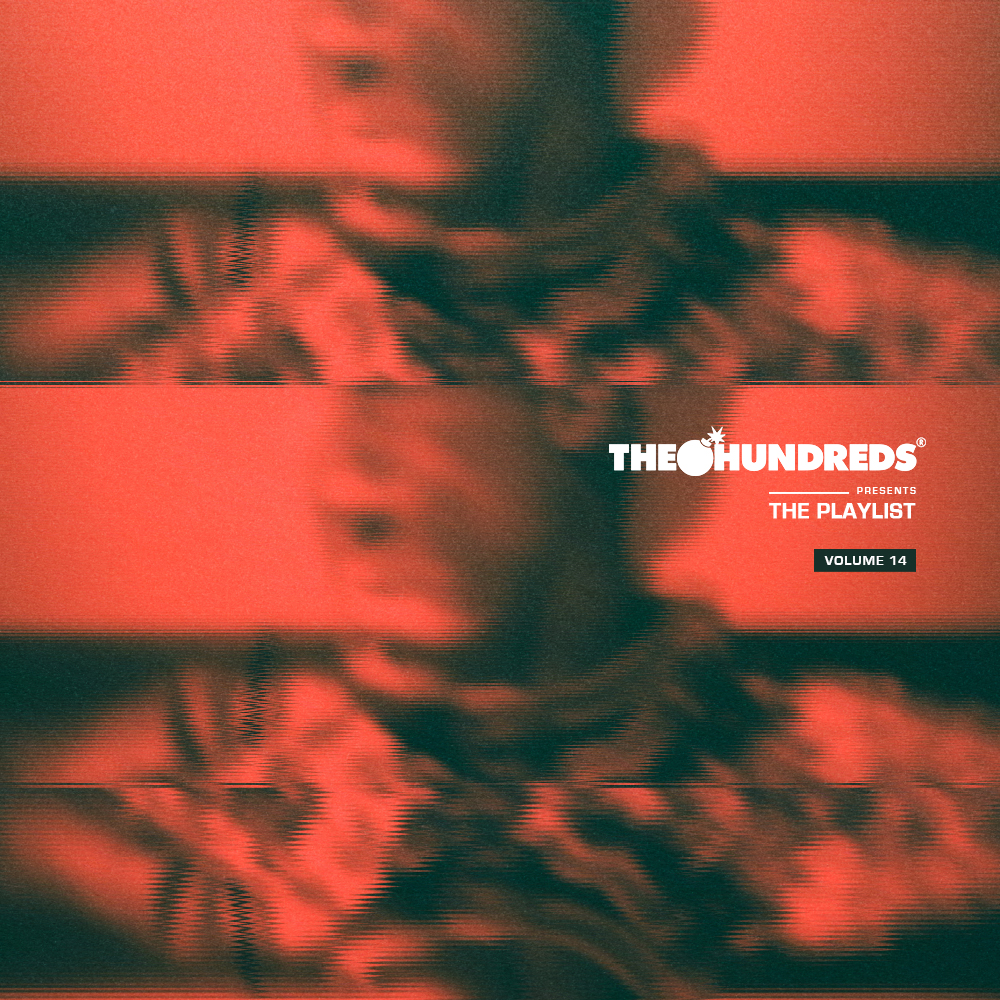 "Misunderstood" – Hodgy Beats
Hodgy Beats dropped off three new tracks in the middle of last week, to continue his series of mysterious "lofi" Soundcloud offerings, before letting "They Watchin Lofi Series 1" loose on Dat Piff just ahead of the weekend. It's dope to hear new material from Hodgy this year, with "Misunderstood" being one of my favourite cuts at the moment. If it seems familiar, that's probably because Lil Wayne used the same Nina Simone sample on "DontGetIt," as featured 2008's Tha Carter III AKA the year that Wayne was the hottest rapper on the planet AKA one of my favourite summers.
"Skipping Stones" – Gallant ft. Jhené Aiko
As one of my favourite emerging artists of 2015, Gallant deservedly finds himself on the ones-to-watch list this year. With a new project surely on the horizon, the singer links up with Jhené Aiko in the mean time for "Skipping Stones," a stand-alone single as part of Red Bull Sound Select. The result is a soulful duet that balances both artist's striking vocals, weaving in and out of each other over a relaxed and hazy instrumental, produced by Adrian Younge. This is the vibe.
"Lavish" – Boathouse ft. Allan Kingdom
Boathouse is a rising hop hop producer coming up out of Chicago, and is certainly a name to keep an eye on. Taken from his new Hibernation EP, "Lavish" features none-other-than Allan Kingdom, who recently featured on The Playlist following the release of the impressive Northern Lights. With Hibernation, Boathouse attempts to produce a soundtrack that compliments the isolation of a creative that is holed up working on their shit during the Winter months. A familiar feeling for many of us out here grinding, allow this project to see you through to until Spring.
"Panda" – Desiigner
As I'm sure you're aware, Yeezy season is in full effect. I actually had to delay this edition of The Playlist by a few days as my ears were in disbelief following the album premiere at Madison Square Garden last week. One the biggest surprises for me was the inclusion of Brooklyn's Desiigner on Father Stretch My Hands Pt.2—later confirmed as G.O.O.D Music's latest signee by President Push. The MC's breakout track "Panda" was seamlessly lifted and injected into TLOP, to help bring together one of the most powerful opening sequences in Ye's formidable catalogue. P.S that album is goddamn sensational.
"Body War" – Show Me The Body
Show Me The Body are fucking dope, FYI. Very much a product of their environment, the trio scrape sonics from the underbelly of their native NYC—from underground hip hop nights and blues bars through to the mosh pit at a local hardcore-punk basement show. This shit is visceral. SMTB are orchestrating an organised chaos, pulling together subcultures that share a distinctly similar energy and juxtaposing them to challenge their listeners taste levels. There's something new for everyone to get their teeth into here, despite individual backgrounds.
"Keep Your Head Up" – Rejjie Snow
Yet another appearance in The Playlist for Ireland's answer to Montell Jordan, Rejjie Snow. In all seriousness, Snow's move to incorporate a smoother, soulful side to his brand of rap has been duly noted following recent single releases, as we've really seen him starting to hit his stride. I feel that as strong as Rejjie's earlier releases were, even pre-alias change, it always seemed like he was testing the water with a few different styles to try and find something that best suits his distinguishable voice. Judging by his recent consistency, I feel like we're almost there.
"On Go" – Tunji Ige
Another familiar name for us, Tunji Ige most recently caught our attention with the infectious "On My Grind," which I continue to bump on a regular basis. Tunji is currently in the midst of sliding out a few tracks on Soundcloud that he's been branding as "warm ups". Assumedly in the build up to a new project release, "On Go" lives up to his knack of producing ultra-relatable lyrical content. "I like girls who don't seek attention, you don't want no wifey in your mentions." Preach, fam.
"Car" – Porches
And now, time for a bit of escapism. We join Porches as he embarks on a road-trip across an indie-pop landscape, filled with progressive riffs and synthesised vocals that continually drive the track forwards. Lifted from his new record, Pool—this is Porches' first project to be written and recorded entirely on his own. The result is a introspective look at the conflicting feelings brought about by growing up and generally dealing with life as an adult, with sounds reminiscent of '80s electronica. I'd definitely recommend diving into the entire project headfirst for a deeper understanding of this independent curiosity.
"Spit On My Heart" – Misogi
Continuing the dreamy theme, I actually meant to feature this new-ish track by Misogi a few weeks back. Pouring his heart out over his own blurry production, yung Misogi is out here trying to find himself a bit of closure. This one is actually a little bit nostalgic for me, reminiscent of some of the Japanese electro-pop tracks that I used to low-key find on myself listening to on MySpace back in the day. Shit makes me want to watch anime and add girls with crazy coloured hair into my Top 8. Anyway, let it be known that Misogi is a wavy producer, so if you didn't know already—now you do.
"Prayers / Triangles" – Deftones
One of my favourite bands of all time are back. Fucking Deftones! — most commonly known as simply: Deftones. I was recently describing this band to a friend as a fine wine, as they're one of the rare few artists that I've watched continually improve and develop their sound throughout their career—continually testing the boundaries of their own sound, maturing, but not alienating their loyal fanbase. Side note, this is also something that Beyoncé has mastered. As a true test of musicianship, Deftones have yet again passed the test. I'm super excited for the new album, and if anyone can get me guestlist for their show in London on June 3rd AKA my birthday, slide into those DMs my g.
***