Picture a 100 year old building, The perfectly distressed and worn floorboards, massive timber stairwell with ornate railings, ceilings lined with pressed tin pattern work. It is not derelict, in fact when I arrived to start painting, there were still people sleeping there who were yet to move out.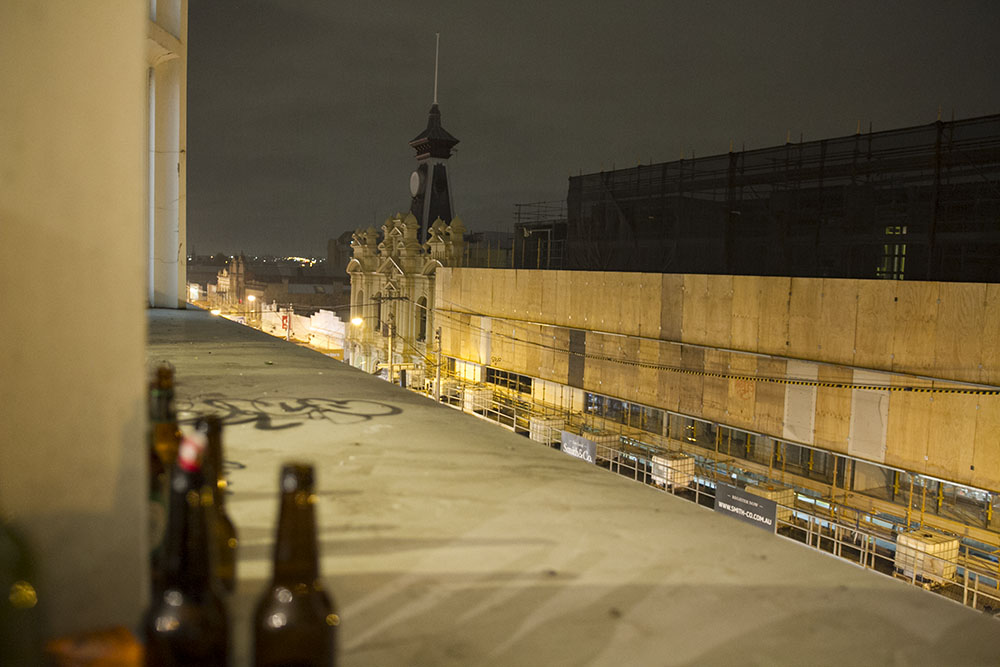 This building, The Patterson Building, known as the "Grand old lady" of Smith St. here in Fitzroy, Melbourne, Australia, is in the coming months going to be torn down to make way for a bunch of apartments, leaving only the heritage listed front of the building to remain. This is not uncommon – in pretty much every city, gentrification is continual. In this case though, a dedicated group of artists were able to plan and pull off an art experience  in the space during its final days to allow thousands of people to view work by hundreds of artists and fill this historic space one last time with good vibes.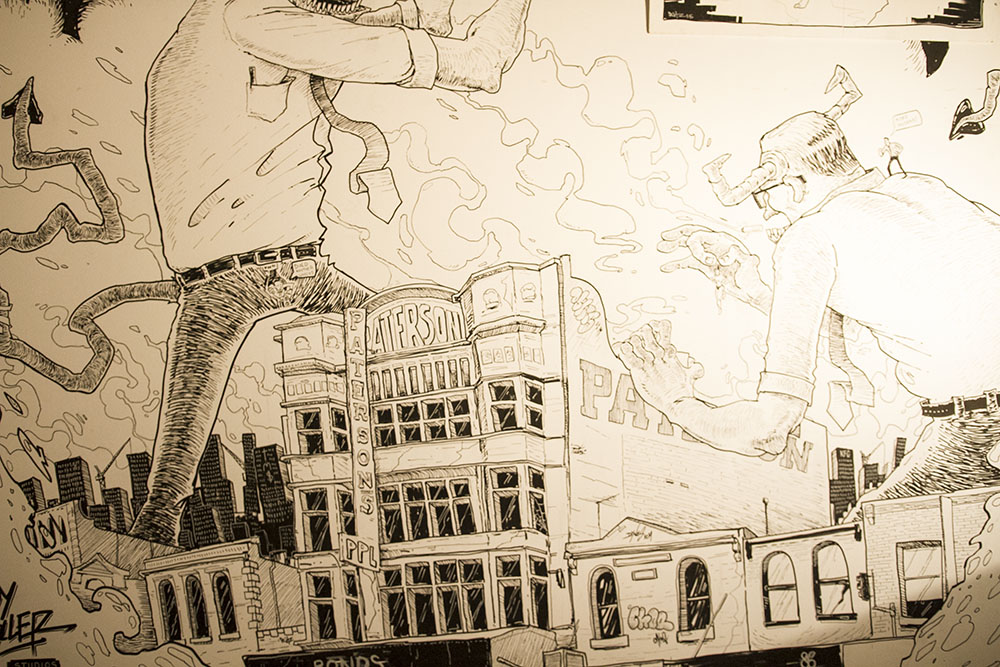 They had over 100 artists come. We were all assigned a section of the space, small boards were attached to the walls where our work would cover, and the boards were then bid on via silent auction bidding sheets, with all the money donated to the Royal Children's Hospital here in Melbourne. It was open for one night only for the public to view and for everyone to party.
I spoke with Michael Duncan aka Losop who was a member of the the team that organised the event, to learn more about how something like this could come together.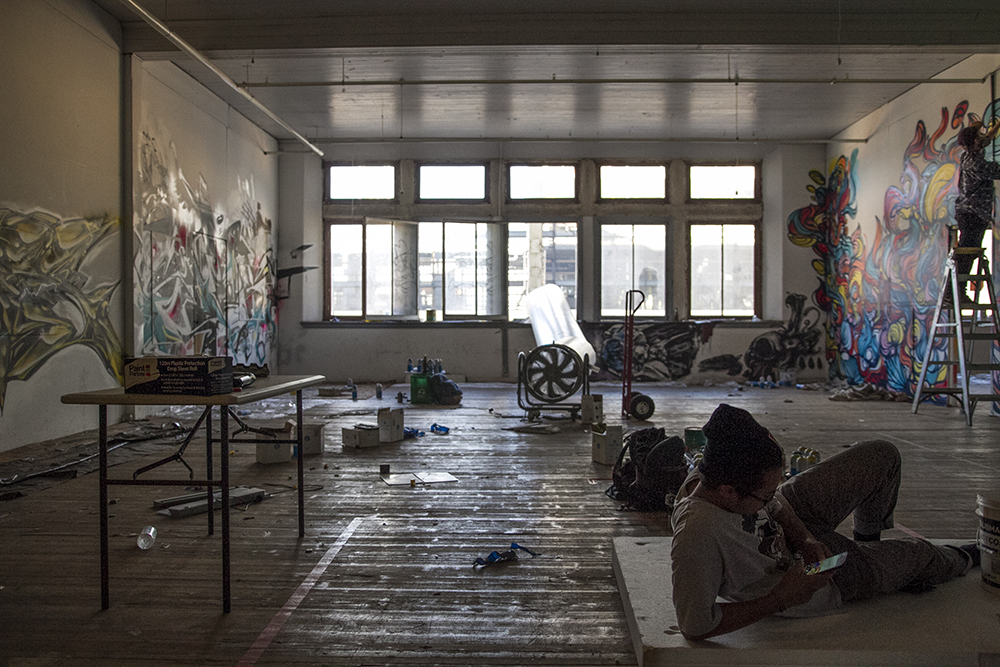 Before.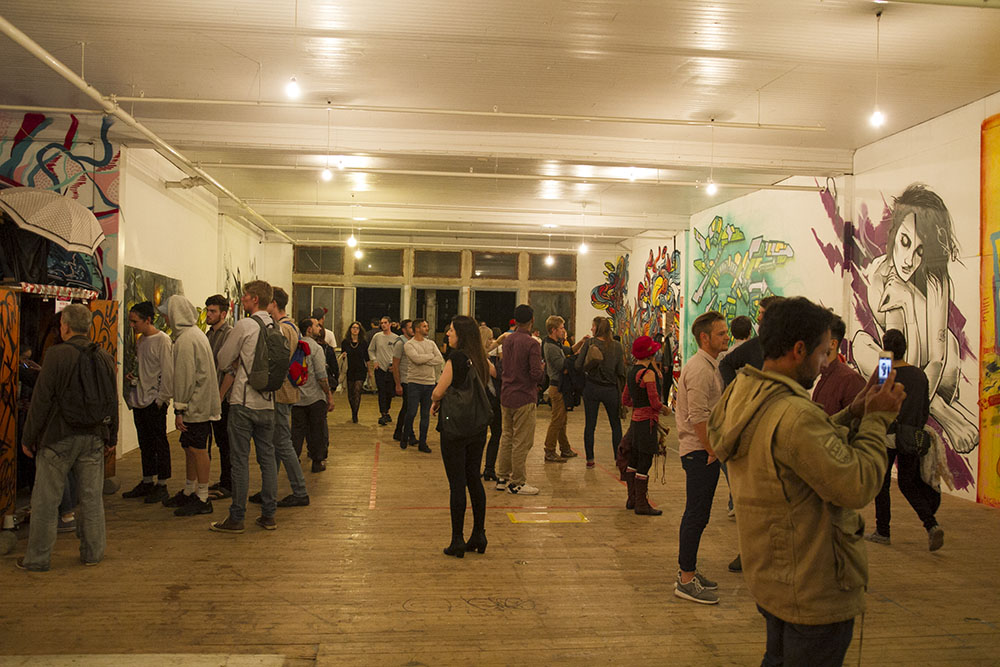 After.
I want to note the full team who put it together, everyone donating their own time and contacts to make it happen. Huge effort with an amazing outcome, having been attending graffiti and street art events for around 16 years, this was unlike anything I have ever seen or been a part of.
Shout outs to: Duke Style, Ohnoes, Alana Hoggart, Six Seta, Saul Attack, Nicole Tattersall, Chehehe, Ariana Leane, Mitch Walder and Michael Duncan.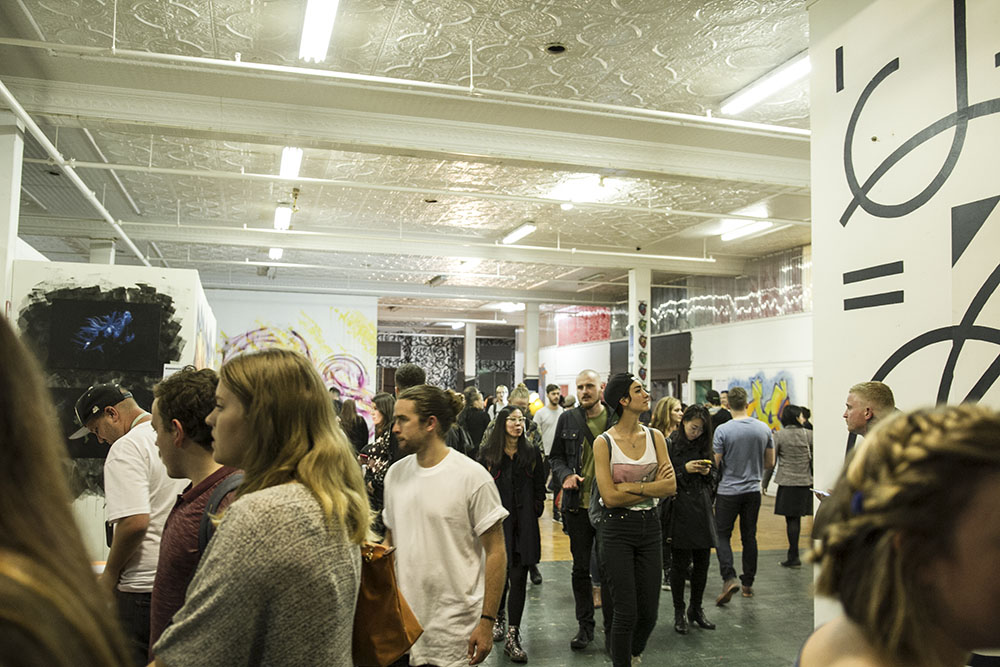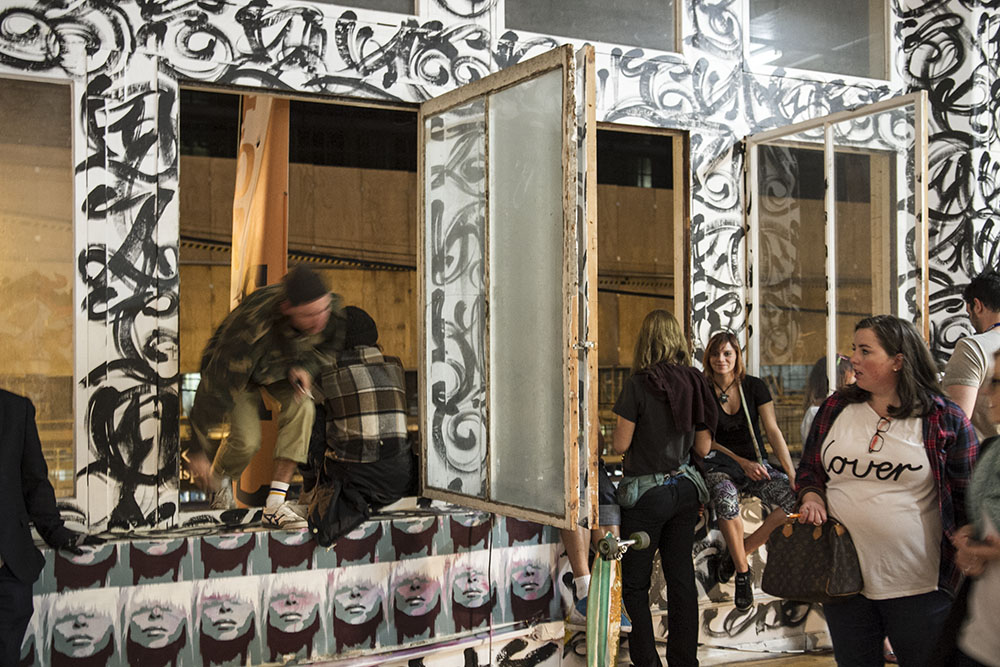 CALLUM: How do you describe what the Patterson project was, aka how was it pitched to get permission?
MICHAEL DUNCAN: The Paterson Project was a celebration of the artistic community coming together for a united purpose, which was to create art and raise money for charity. I think what happened at the Paterson was fairly unique given the scope and diversity of artists that participated in the event. It became a melting pot of many artistic disciplines without the hierarchy or segregation that may have been present in past exhibitions in Melbourne.
Originally we were only going to use floor two out of the three in the building, because in the beginning we had a small group of about 20 artists involved. We didn't even have a charity signed on at that point. It was only really going be about painting with our friends to create awesome art and have fun, with a one night exhibition at the end to celebrate the demolition of the building. So when I pitched the idea to the owners, it was a very humble version of what we ended up with [laughs]. We soon realised that this project had potential to be more noble and bring the art community together, so over the following weeks the project quickly picked up speed I secured the other two floors and we invited more artists to paint.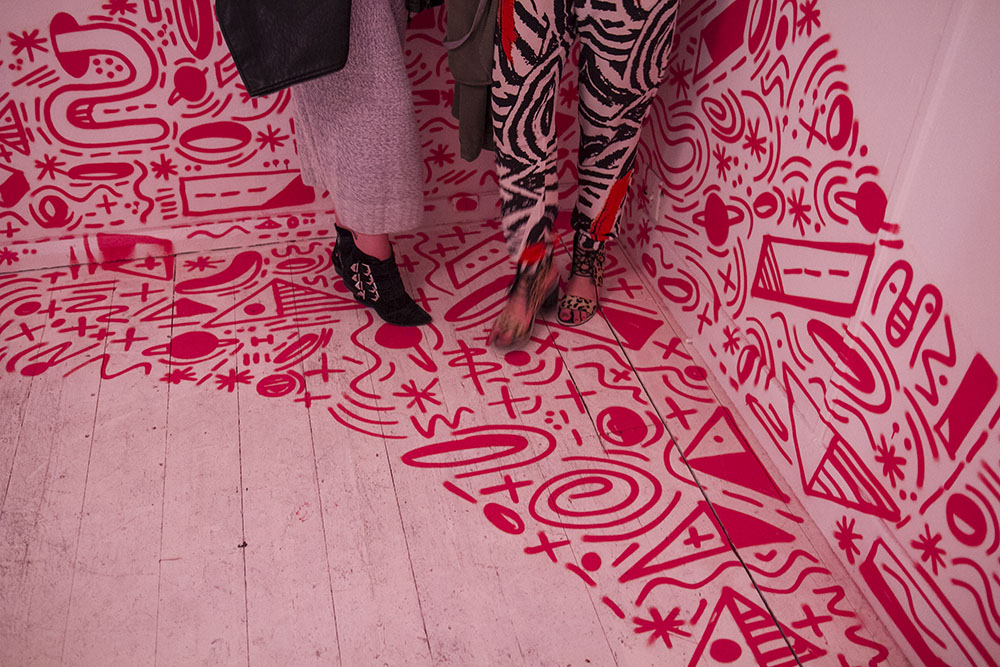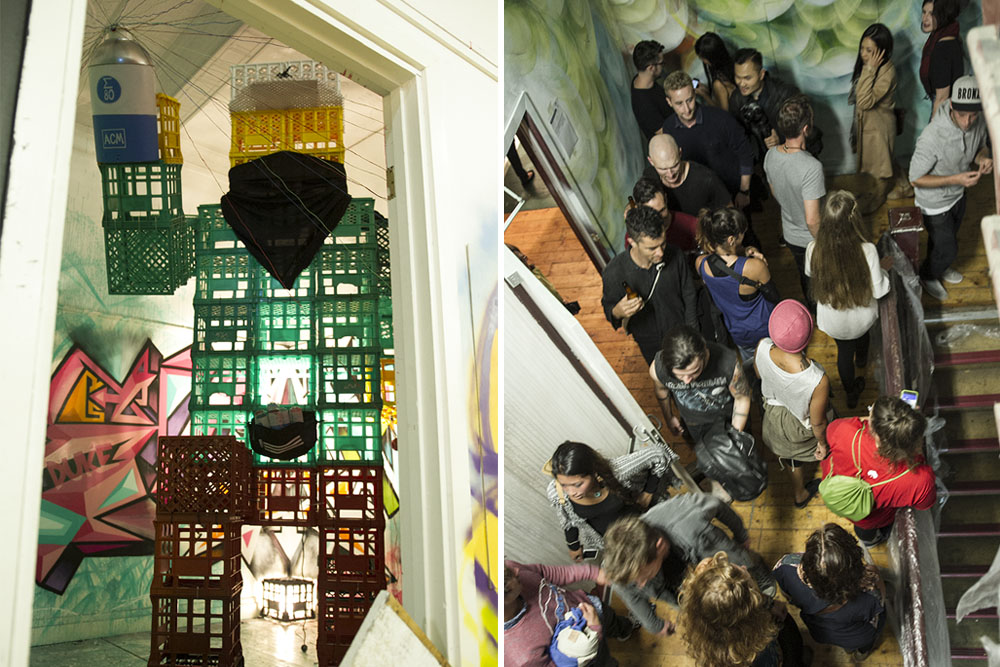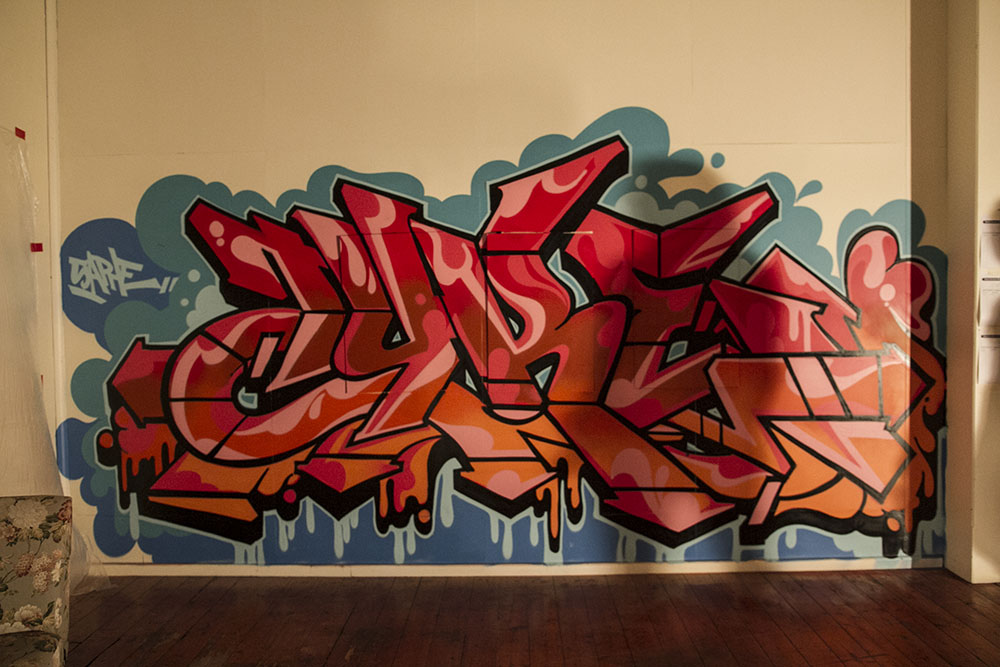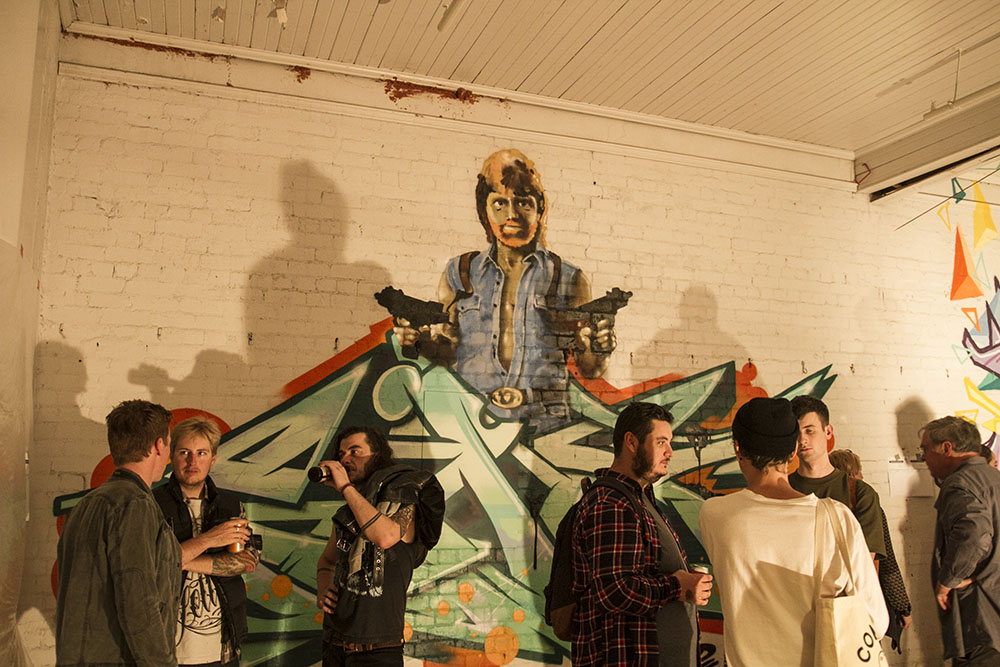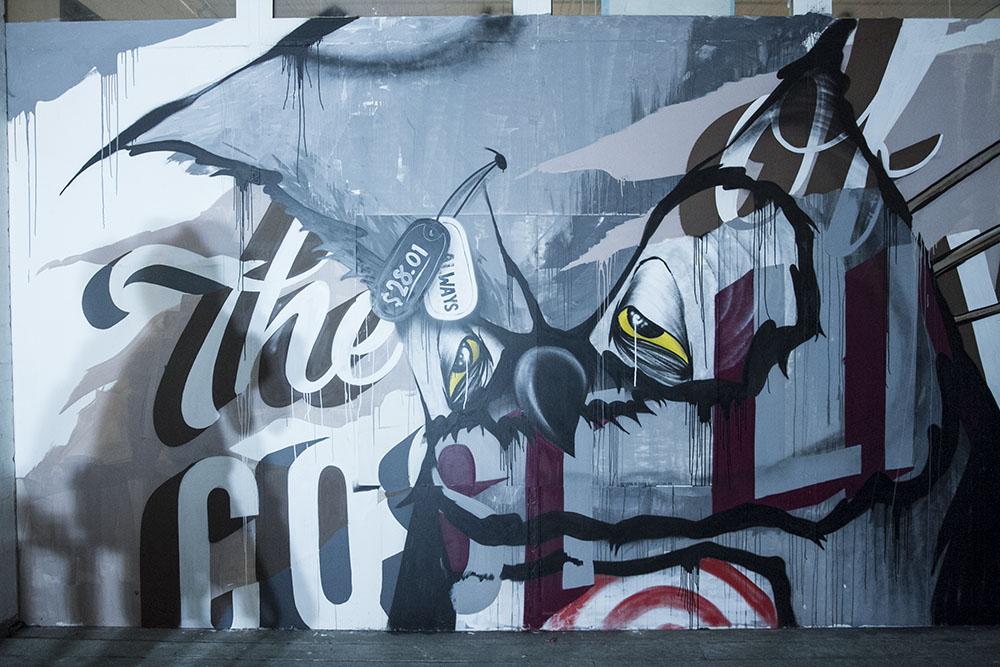 What is it about this space that is special/memorable?
I've heard heaps of awesome stories about the Paterson building while we were working on the project, my favourite was that Bret Whitely apparently used one of the floors as his studio for a number of years back in the late '70s and early '80s. I don't know how much truth there is to this, but it's nice to imagine him creating his masterpieces within the walls of the Paterson building.
For me the first thing that struck me about the building was the incredible energy that I felt when I entered it for the first time, you can tell straight away that seriously awesome shit has taken place there over the years. Everything about the space was beautiful, from the grand old staircase to the intricate steel pressed ceilings, the building embodied the uncanny soul of Fitzroy completely. Unfortunately that soul and history has been destroyed but at least we created some incredible art before it happened.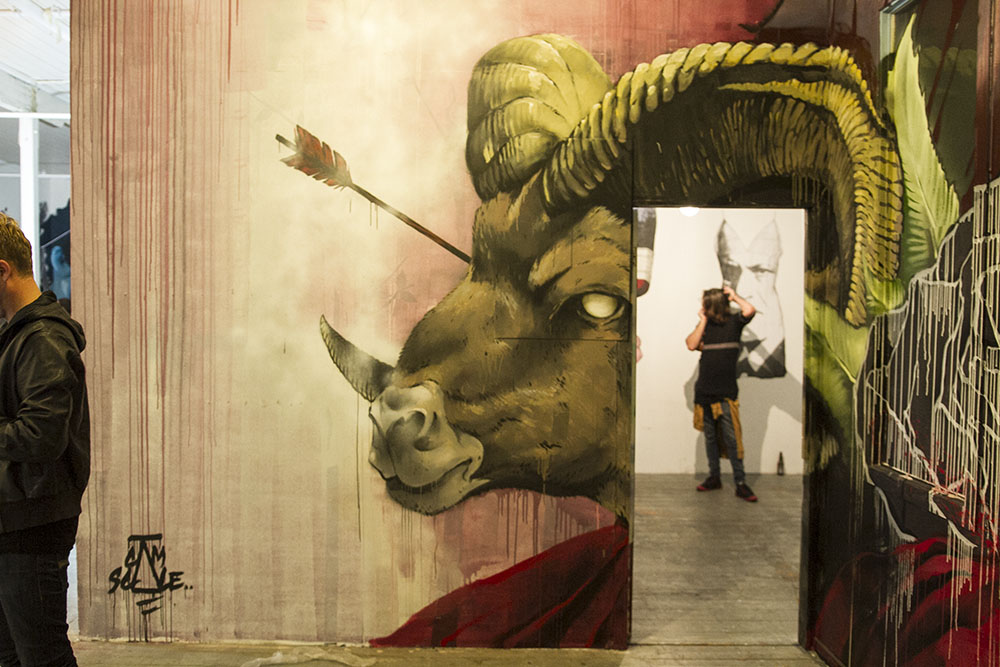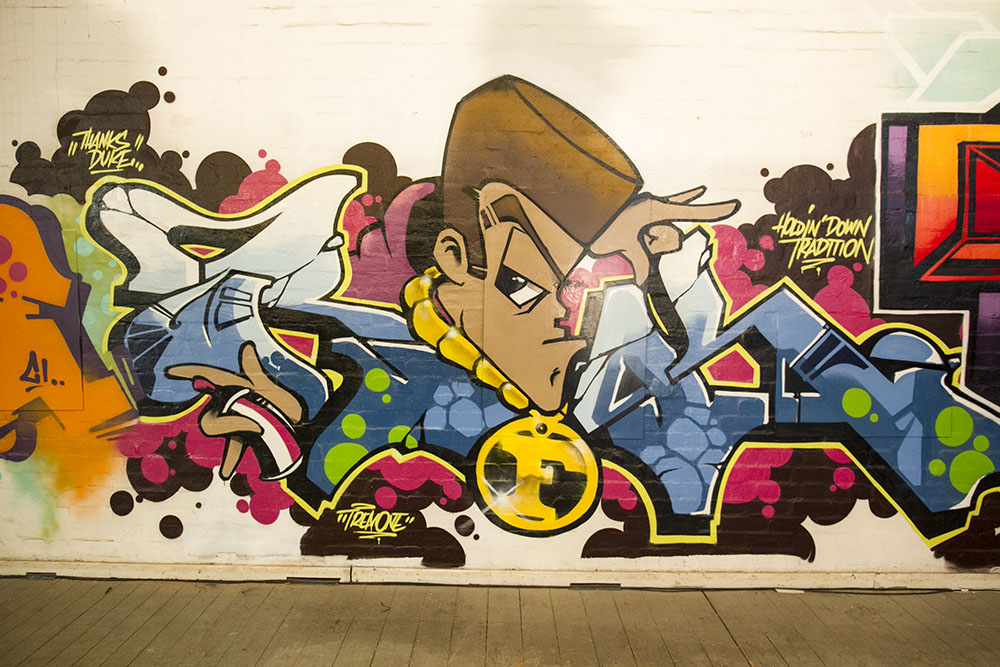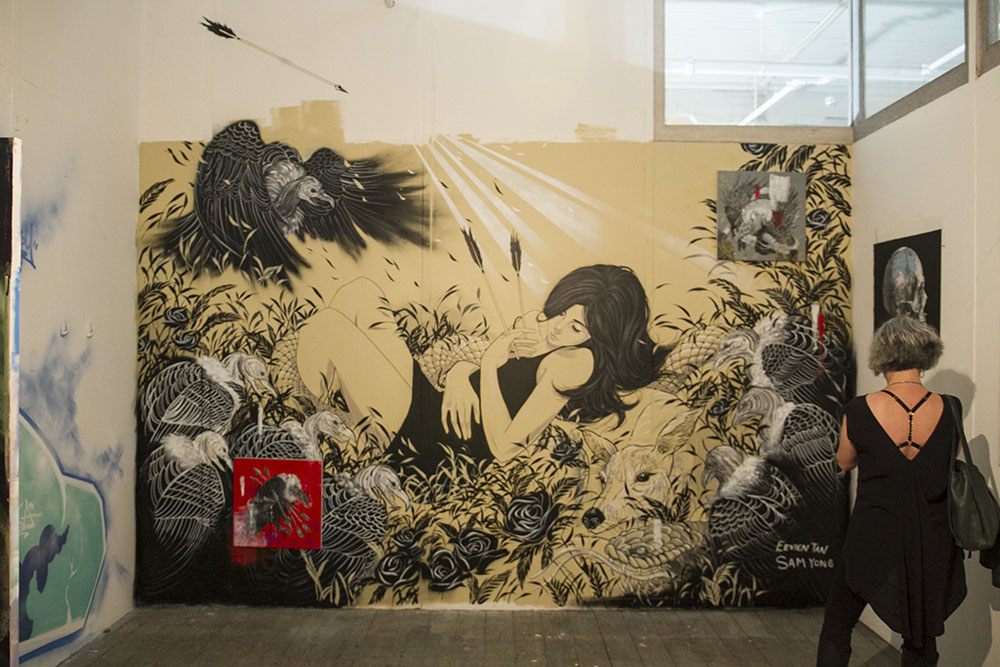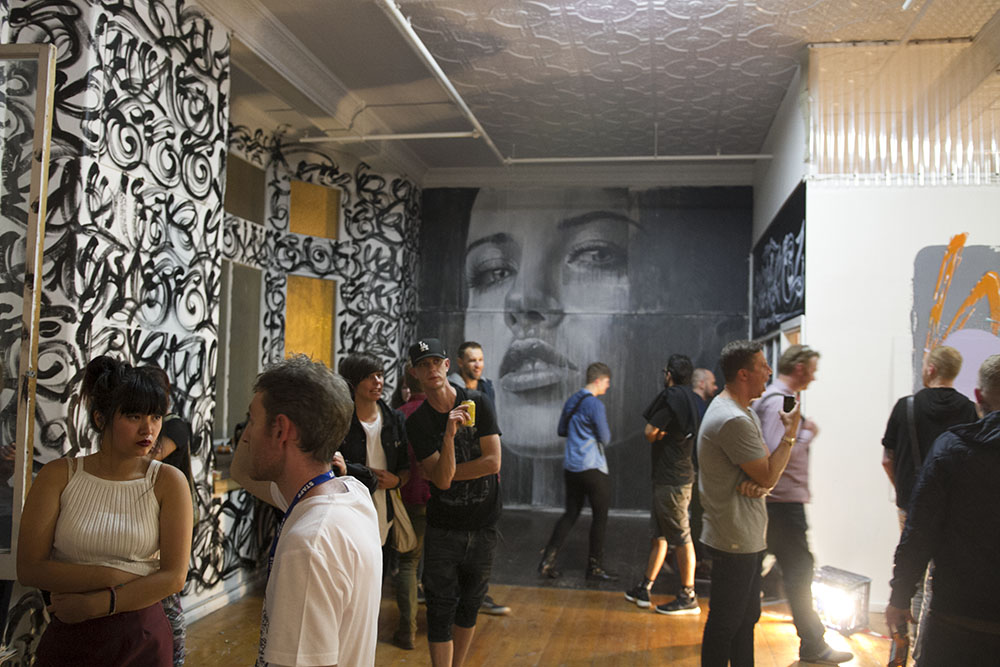 What was the biggest challenge of such a huge event, and what was the biggest reward?
By far our biggest challenge was that we only had six weeks to pull everything together because of the demolition deadline so from day one time was against us. My biggest personal challenge was balancing my time between helping to run the event and completing my own artwork in the event. I managed to finish it at 3am the night before the opening but it was definitely worth toiling over because my artwork raised over $500 for the RCH.
My biggest reward was finally seeing the art going up after the first five weeks of planning. The week in which we spent painting the building was probably one of the most memorable times in my life, I got to know so many great people and I loved opening up each day to witness the development of the artwork.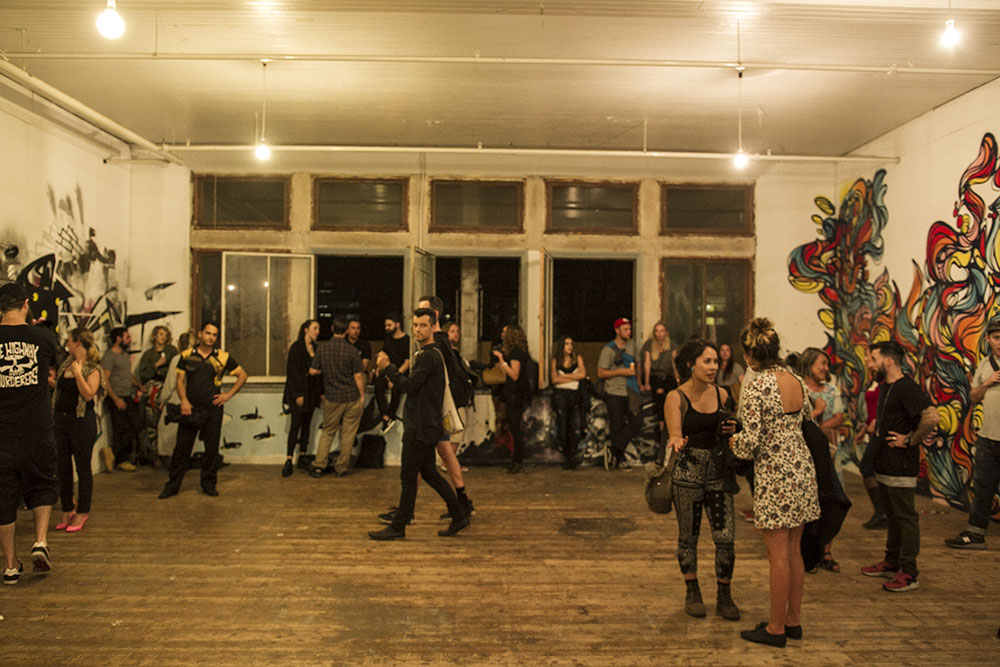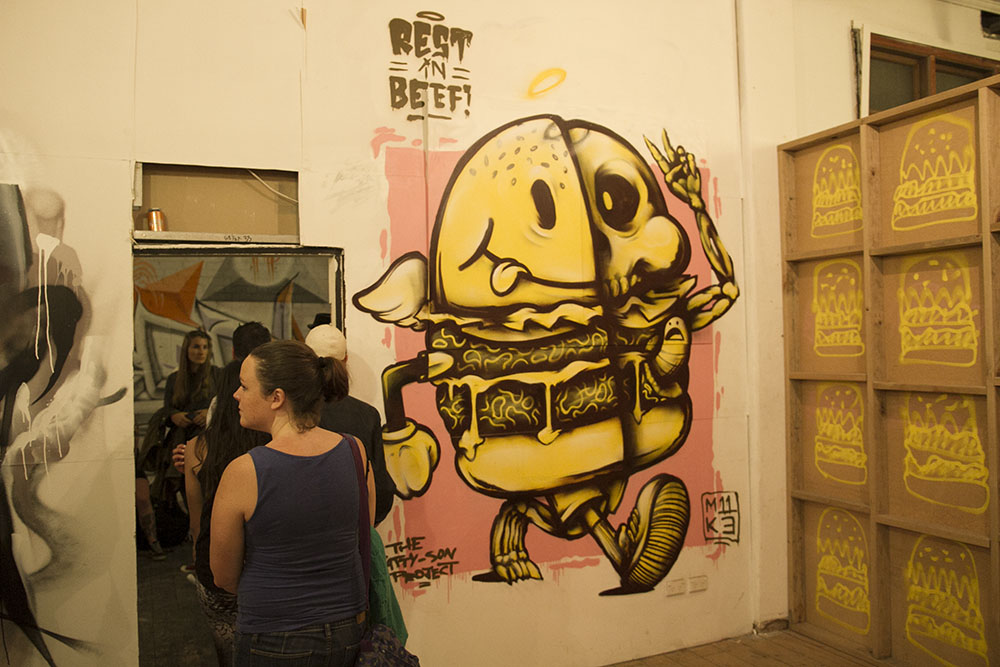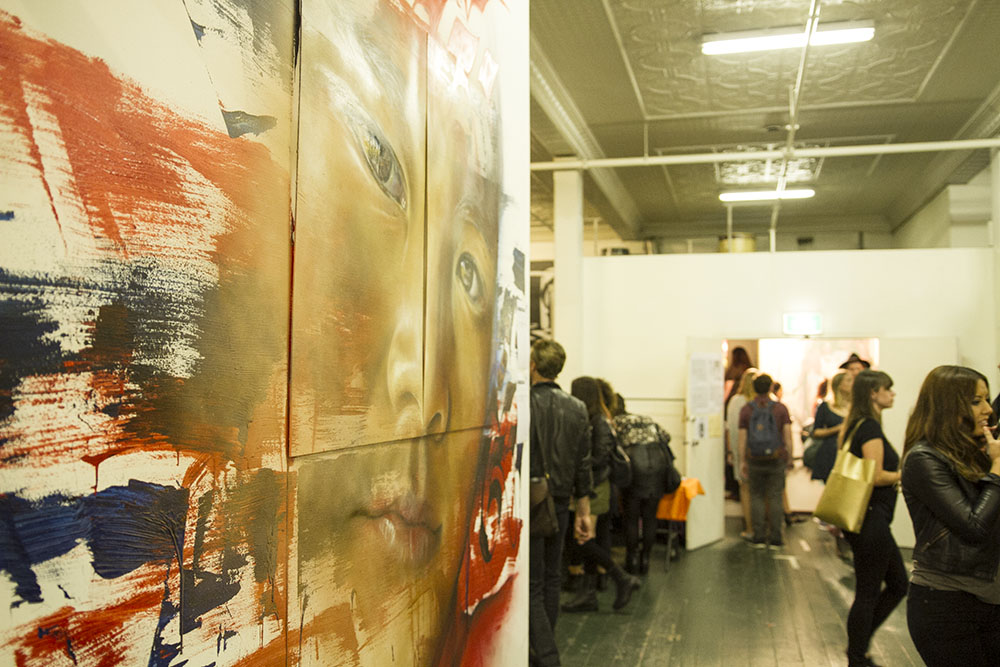 Was it an independent idea, or did the developer actively seek out people to organise an event?
The idea was completely independent that was then developed and refined in our studio with the team. I knew the owners of the building, and back in early January, I knew the demolition was going to take place some time over the following months so it really came down to good luck and good timing to get it over the line.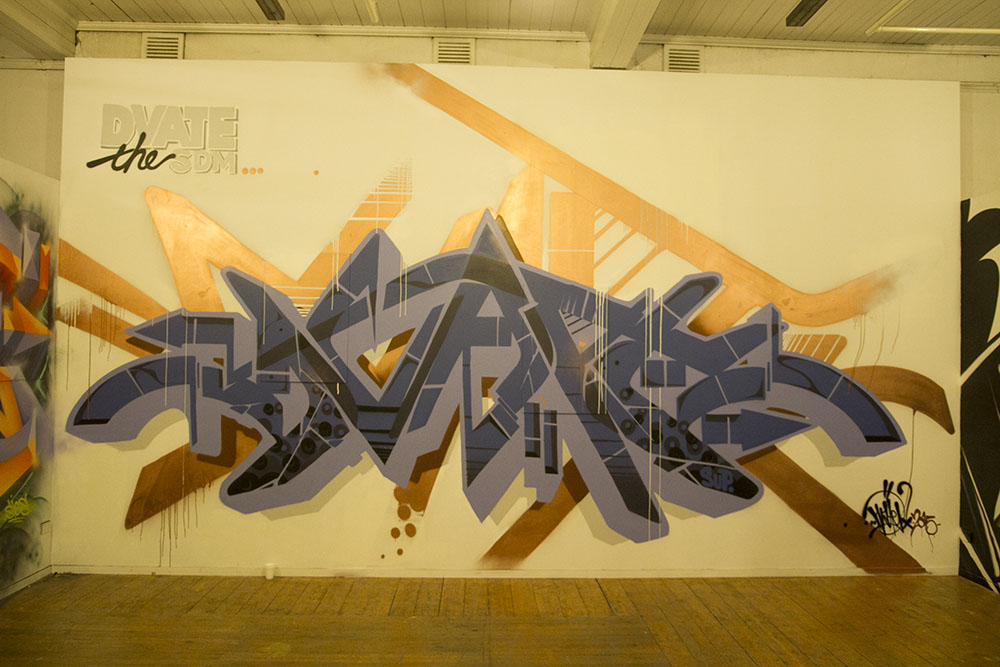 Activation of spaces for other purposes is a tricky concept. Did the final product match the vision/ expectation of you and your fellow organisers?
When we started this process, I don't think any of us thought that over 130 local and international artists would get behind what we were trying to achieve, so from that point of view we were all blown away. On the night. we estimated that over 3000 people came through the door, the queue was around the corner, people's willingness to donate was unbelievable and every single artwork of the 250+ artworks was bidded on. To be honest, it was hard to believe it was as successful as it was. I don't think any of us could have predicted the outcome and I remember taking a moment to soak it all in on the night with the team knowing that we all blew it all out of the water. There were big hugs and massive hi-fives all night.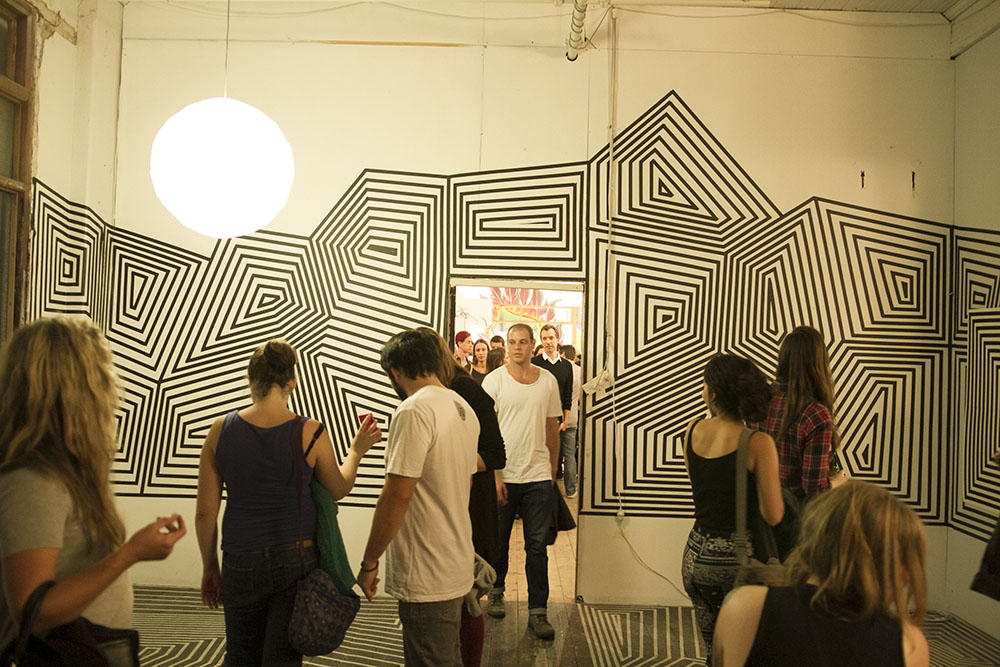 The money raised was for charity. Tell me about the charity?
Our charity benefactor was The Royal Children's Hospital Foundation. The hospital plays a vital role in the health system in Victoria and Australia. For us the RCH distinguishes itself by being innovative leaders in so many areas that are critical for the community that we felt we wanted to support their efforts so that they may continue to refine and improve their services.
The RCH directly oversees the most difficult and tragic situations in life – they are a safety net for the community that must be acknowledged for the incredibly hard work that they do. The support and exceptional level of care the RCH provides to families in such heartbreaking circumstances makes them very special in my eyes. I think the RCH holds a special place in the community's heart so when you combine that with street art you get a duet that is hard to resist and that is why peoples willingness to buy was so phenomenal.
Our original goal was to raise $15,000 for The Royal Children's Hospital Foundation. We still don't have a final figure because people are yet to pay for a few artworks but I can tell you that we exceeded our goal by an unbelievable $30,000. A final figure will be released soon once all artworks have been paid for.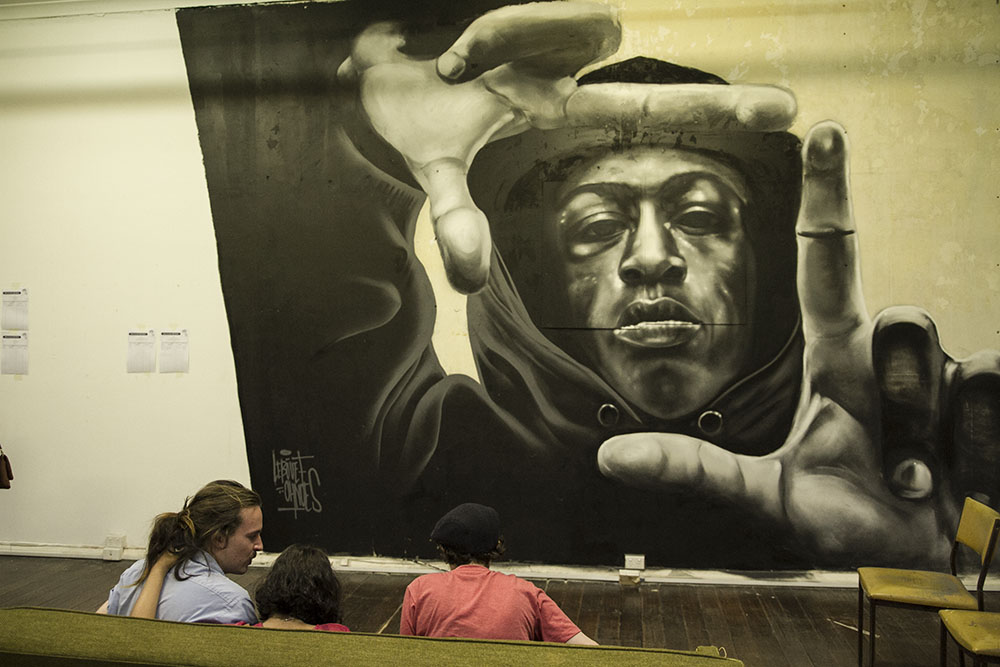 Lastly, is this the last we will see of it, or will something like this happen again?
I think we struck a great combination of art and raising money for a cause that everyone can get behind. Clearly the public understands that and appreciates what we were trying to achieve. We want to create more opportunities like this for artists to gain them exposure but also provide a safe environment for them to create their artworks. We have every intention of doing something like The Paterson Project again, all we need now is a venue in which to do it in. Watch this space…