I hadn't really hung out with Cory Nastazio in a while, so when he invited me on his radio show, "The Nasty Show," I was stoked to catch up. Cory is a veteran pro BMXer, but he still rides as hard and well as any of the younger guys. These days Cory is probably as known off his bike as on due to his strong personality, appearances on TV and in films, his own reality show, and now his radio show. All in all, the show was a pretty good time and afterwards Cory told me to come back EVERY TIME. I laughed and said, "If you want me to come!" and, "I can I will."
Fast forward a week and I text Cory to see if he still wants me to come but I don't receive an answer so I go about my day. Later I check my Instagram and there's a comment from Cory asking me if I'm coming. Apparently Cory had lost or broke his phone, again, which is pretty typical for him. I was able to move some things around so I headed down to SKEE TV to find out Chris Gentry and a girl called "Madzilla" would be the guests.
Right now you can hear the show on Tuesdays at 3PT/6ET using the dashradio.com and their app, but soon they will also be available on demand.
::
The full crew: Chris Gentry, Madzilla, Cory Nastazio, and myself.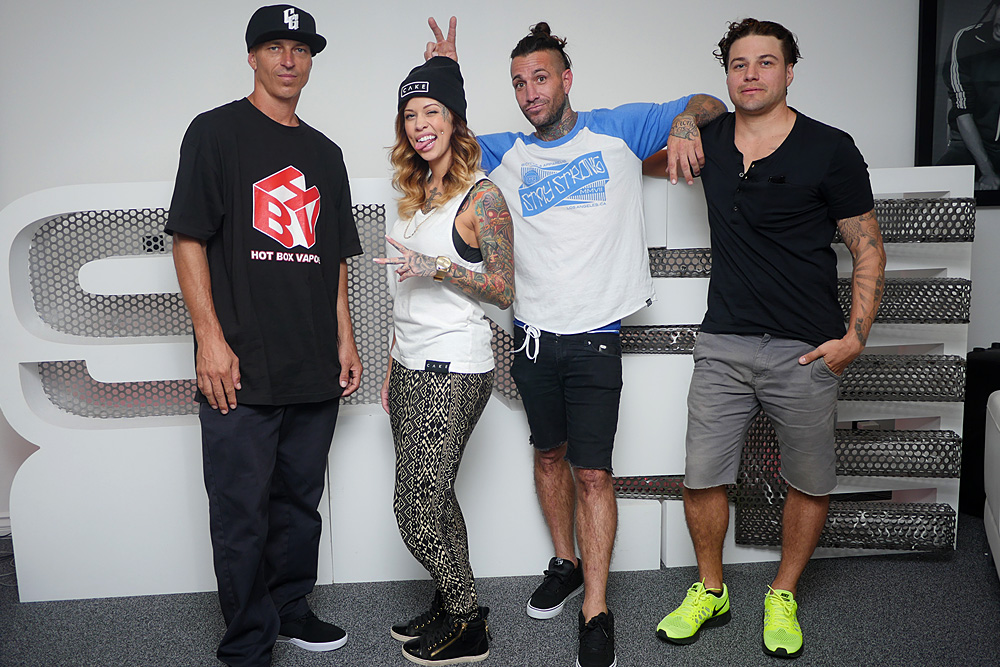 When I showed up to the studio, Chris Gentry was already there. I've known of and seen Chris around for years but it took me a minute to remember we actually met about 15 years ago at Woodward East during some big ESPN contest. At that time I was really good at riding bikes and okay with a camera, while Chris was a legit pro skater and just getting into rap. Fast forward to now and I'm pretty good with a camera but can barely ride a bike while Chris is probably skating better than ever and making a serious push as a rapper/entertainer.
We start off watching a couple of Chris' videos and since they, and his raps are pretty much all about having a good time, so it's hard not to have fun watching them. Besides your typical music video, Chris also does these wild news rap up videos, which you'll just have to watch to really understand how interesting they are.
His newest single/video is "Party In The Parking Lot" and the name pretty much says it all.
Then, the moment Madzilla shows up, the mood drastically changes.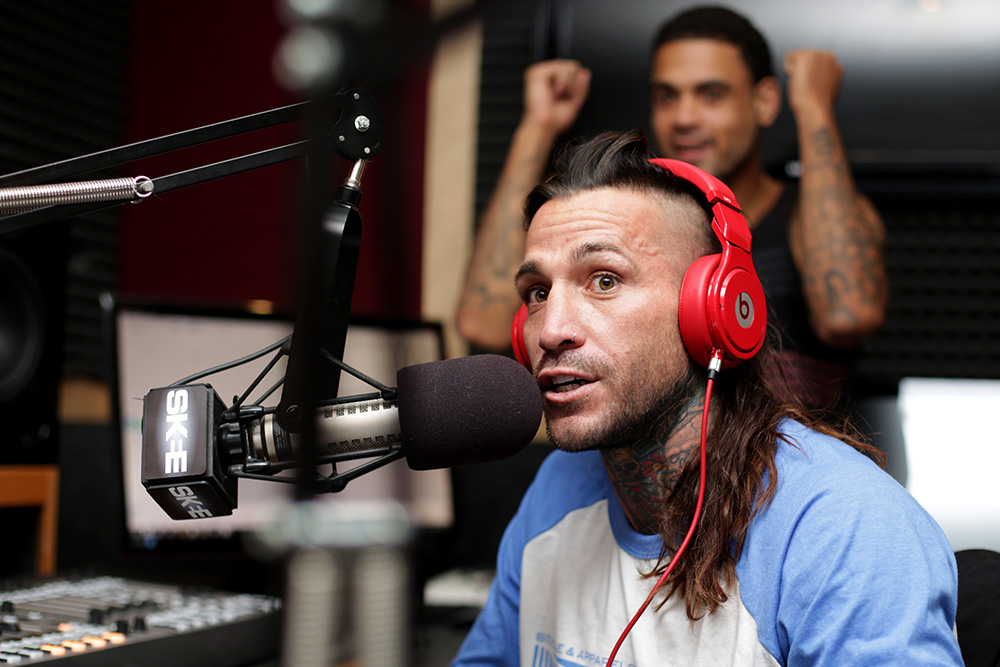 Everybody gave me a bunch of shit for not knowing who Madzilla (@madzilla) is, but I just wondered why I was expected to know every hot girl on the Internet. Then, when I actually met her, I started to understand what everyone was talking about. Yeah, she's hot and yeah, she's funny and yeah, she's cool, but there's something else about the girl that's just kind of captivating. While being forced to check out her instagram, I was put on the spot and asked "how hot is Madzilla" I was apparently at a loss for adjectives replied "extremely". She seemed to like that answer.
So it turns out Madzilla isn't just a regular internet hottie she's a legit model. Photo – Media-Monsta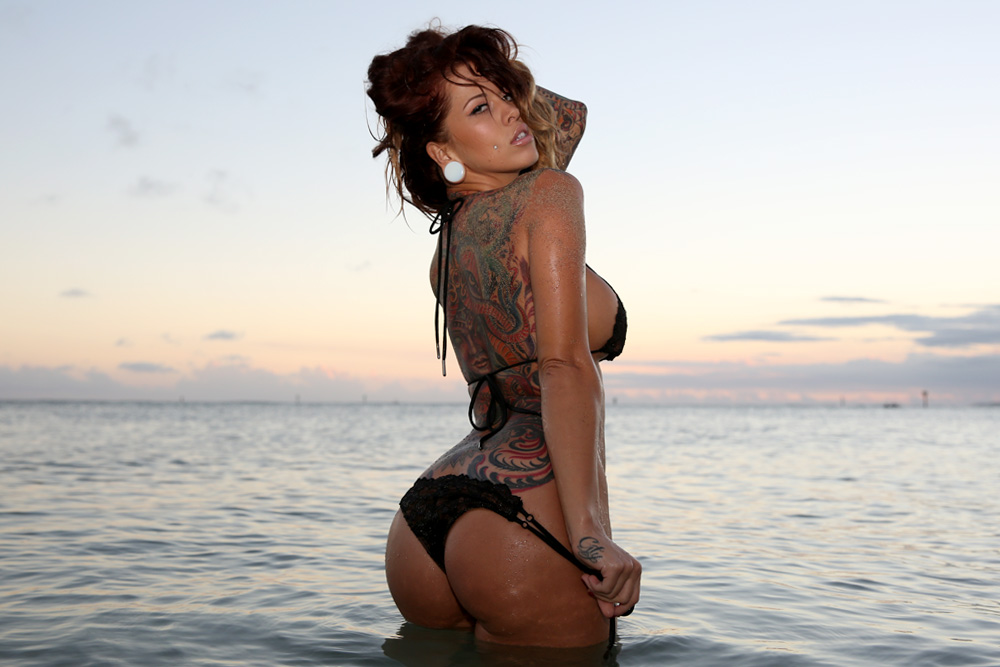 Madzilla instantly turned the show into a party and everyone was cracking up.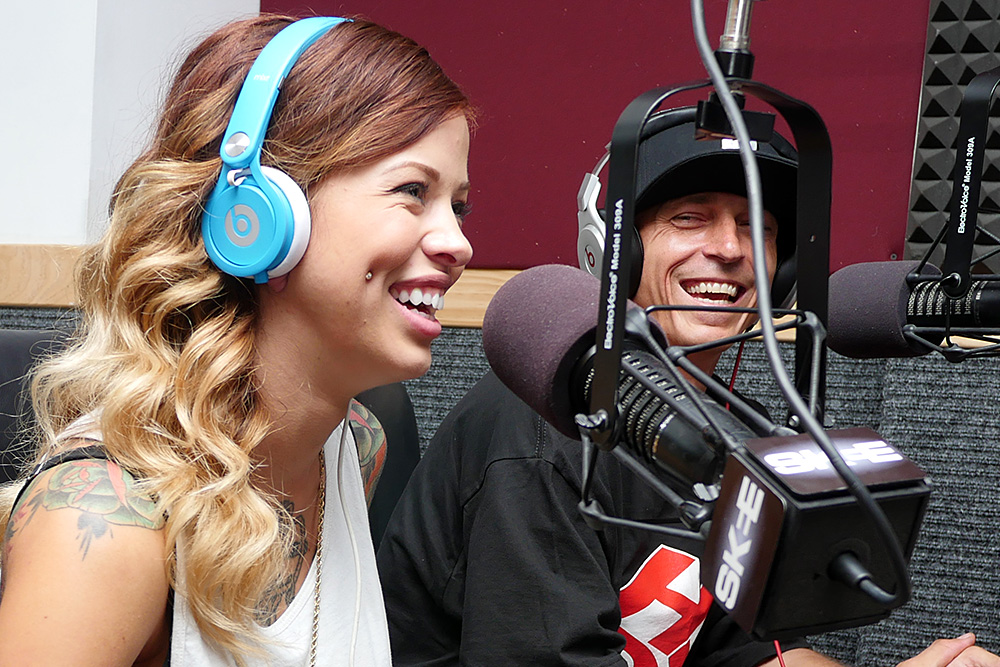 Cory's always been super funny and entertaining, but I was surprised and stoked at how good of a radio host he's become in such a short time.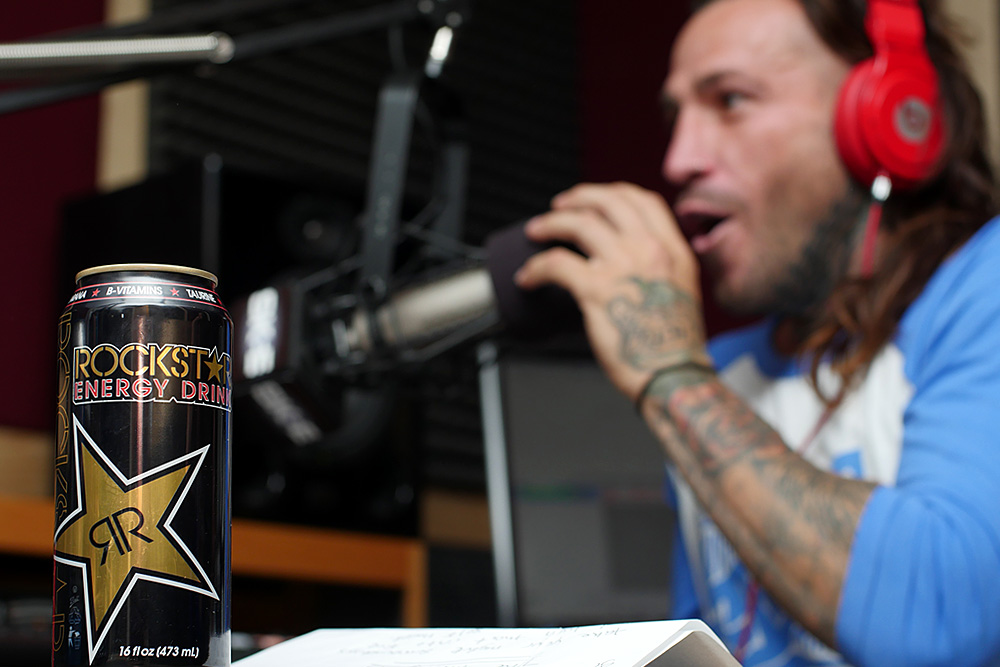 At the last minute we needed to switch from the plush new studio to the smaller studio. While this studio feels and looks more like a typical radio one, it's also a little small and gets warm quick.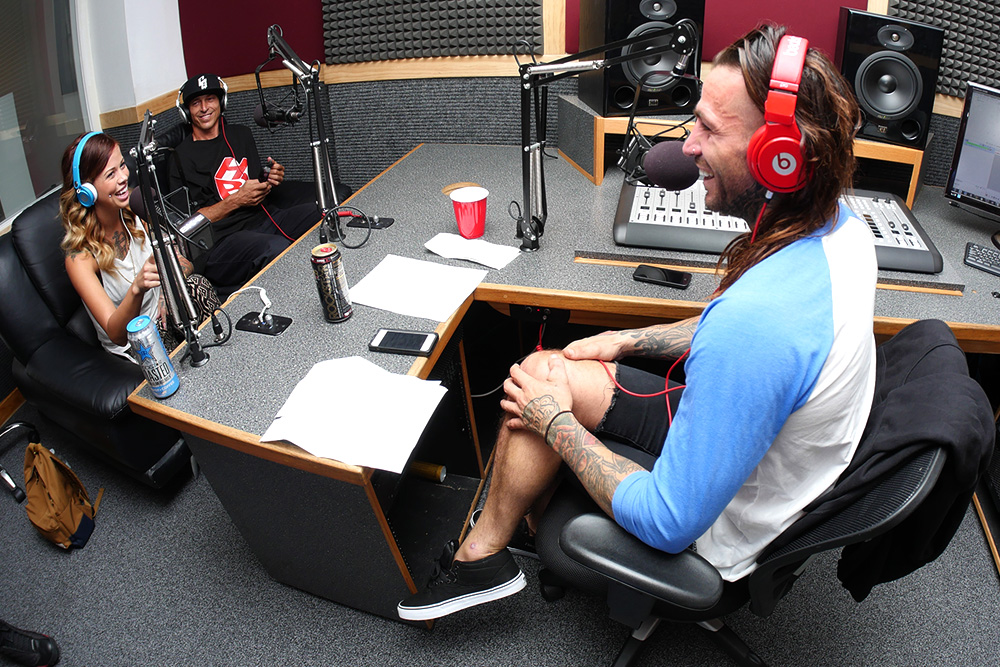 I'm sure I complained about sharing a mic with Madzilla, but was I really mad?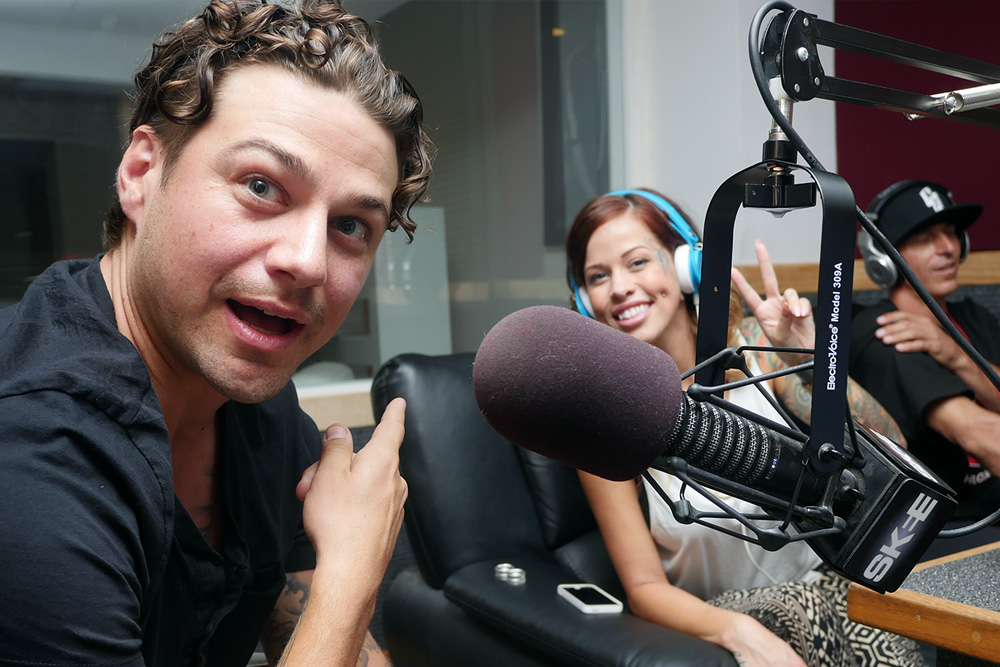 To this day, for me, there is no shoe that better represents the skate, bmx, surf, or Cali culture than the OG Vans Half Cabs. For whatever reason I've recently fallen back in love with them, so on the rare day I wasn't wearing them I was stoked to see Cory rocking them.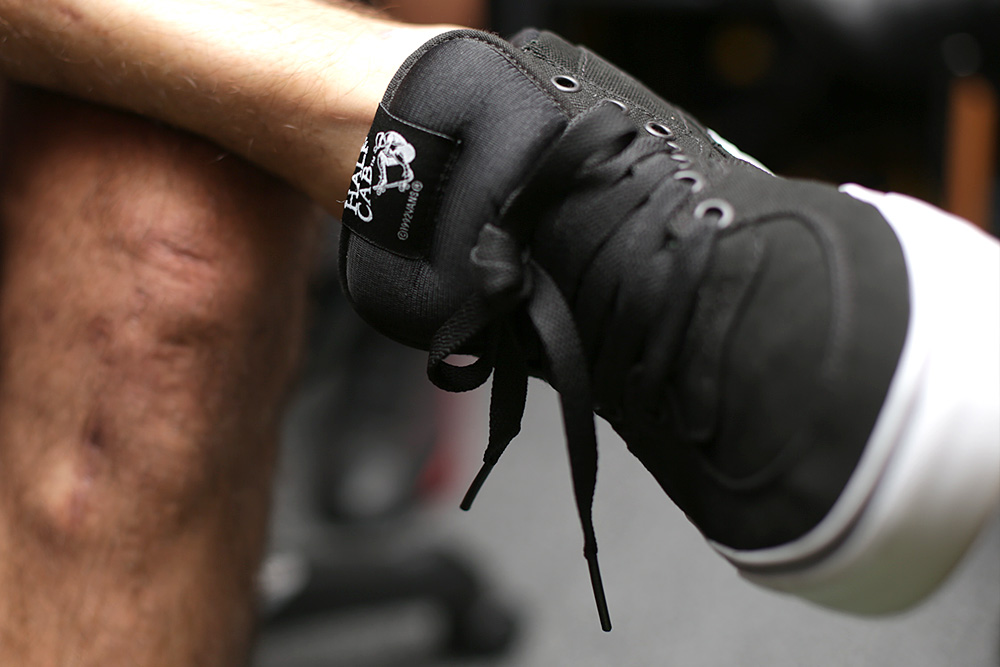 I know we all had a pretty good time on the show, but I can't really remember exactly all what we talked about. I know a lot of the conversation revolved around what qualities Madzilla looks for in a dude, which, and I'm paraphrasing here, are, "Looks, humor, and dick." I'm sure there were more, but I was confident enough just qualifying with the first 3 that I stopped listening.
Madzilla is a powerful girl, not like pantsuit powerful, her power is way more real – it's more like a power that if a weak dude ain't careful, he may end up saying or doing anything just to be around her.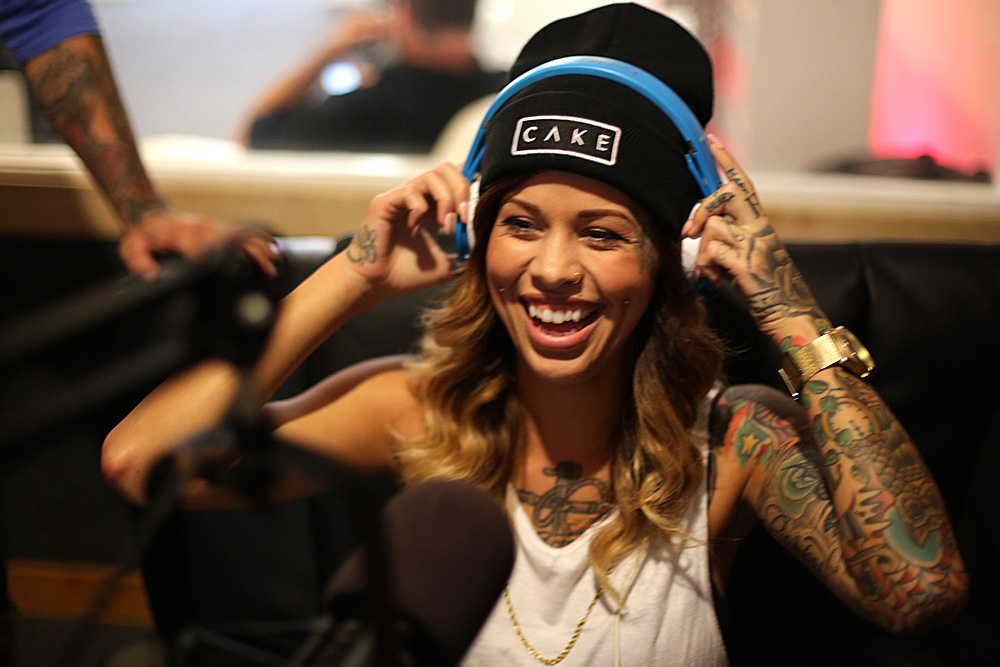 After the show, we all headed to Nine on Vine to wait for traffic to die down. Cory, Chris, and Madzilla all live 1-2 hours from the studio, but LA traffic is so bad at that I stayed till 7pm and I only live 4miles away.
Hopefully I can continue to make it to the show because crews like this aren't the norm.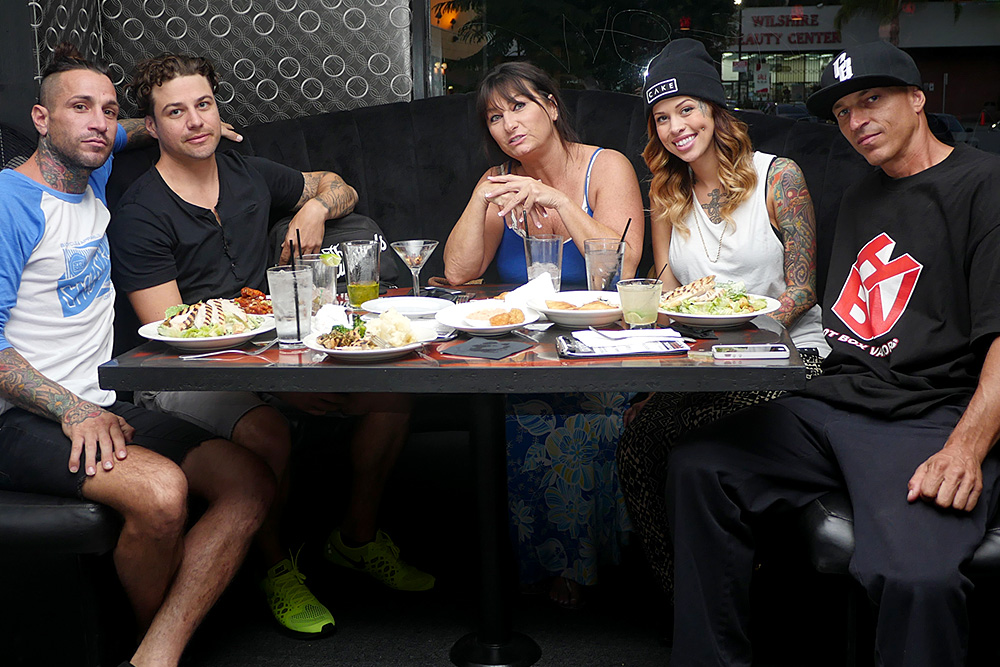 Passing the time with some of Madzilla's home movies.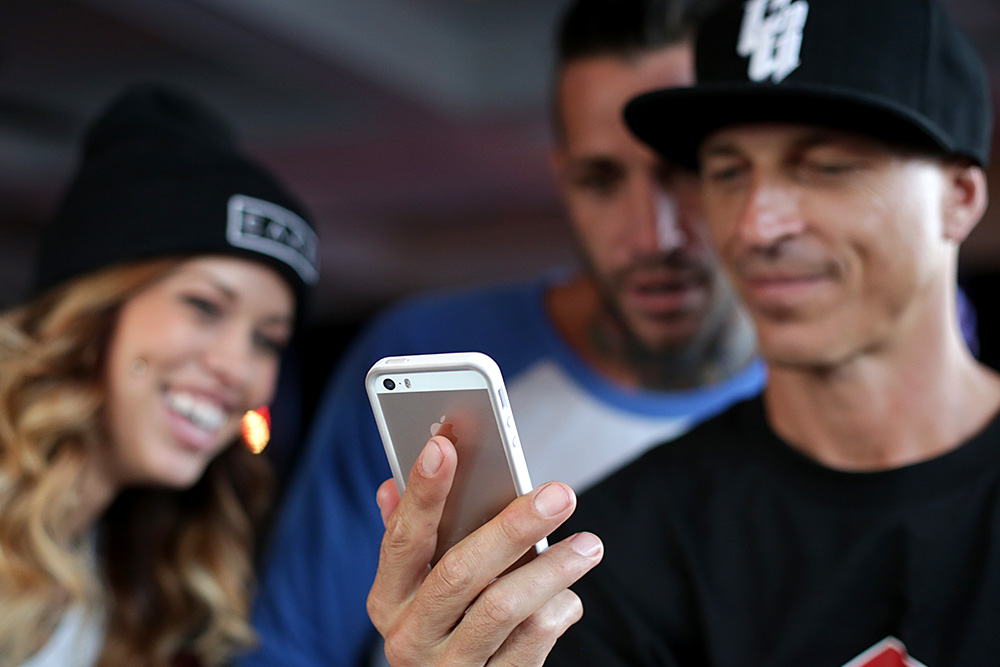 Zilla ain't skeered to have a little fun.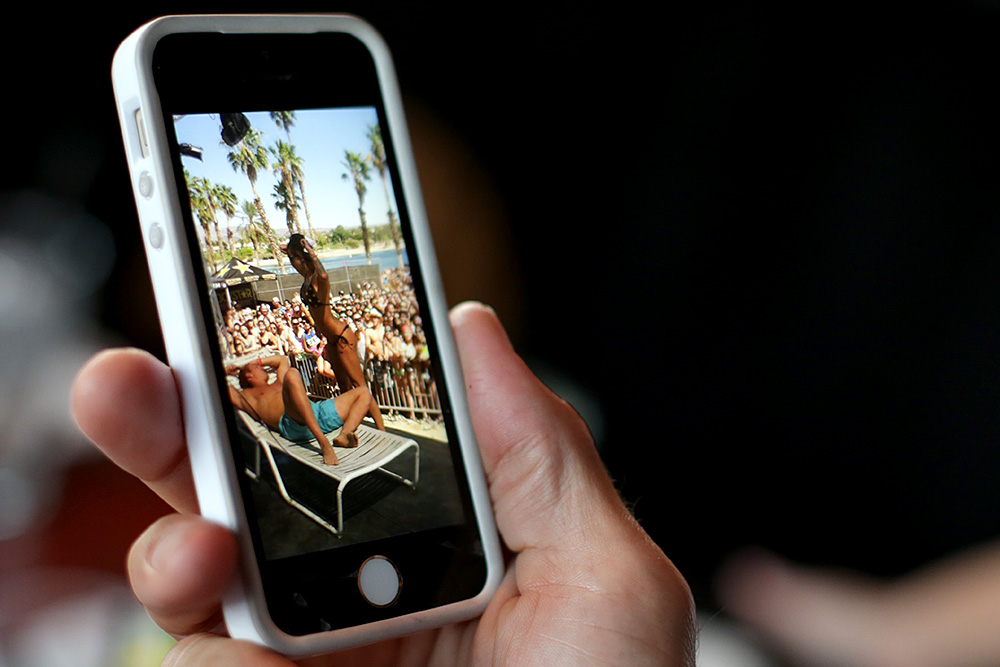 Always on the hustle, Make Money.