Life moves fast. It tends to move a little bit faster when living in New York City—a cliché expression that is frequently used for good reason: it's true. Ask anyone who has lived in Manhattan for a couple of years and they'll tell you stories of the changing neighborhoods and about favorite bars and restaurants that shuttered. The city's restaurant scene can be tough and discouraging, but luckily that notion didn't stop Rupert Noffs and Matty Bennett from opening The Lucky Bee. After years of planning and hard work, the duo have finally brought their clever concept to life—a refreshing take on Southeast Asian cuisine that boasts a colorful menu and equally as colorful decor. Bennet (former chef at NYC hot spot The Fat Radish) and entrepreneur/businessman Noffs wanted to create a space that encompassed all the things they love: great food, a farm-to-table approach, charitable ideals, and an energetic, collaborative space. While the spot has only just opened, it's already managed to catch the attention of NY Times and Eater and shows no signs of slowing down.
We spoke with Noffs and Bennett about the long road that led to The Lucky Bee while they gave us an in-depth look at all the behind-the-scenes work that goes into opening your own restaurant.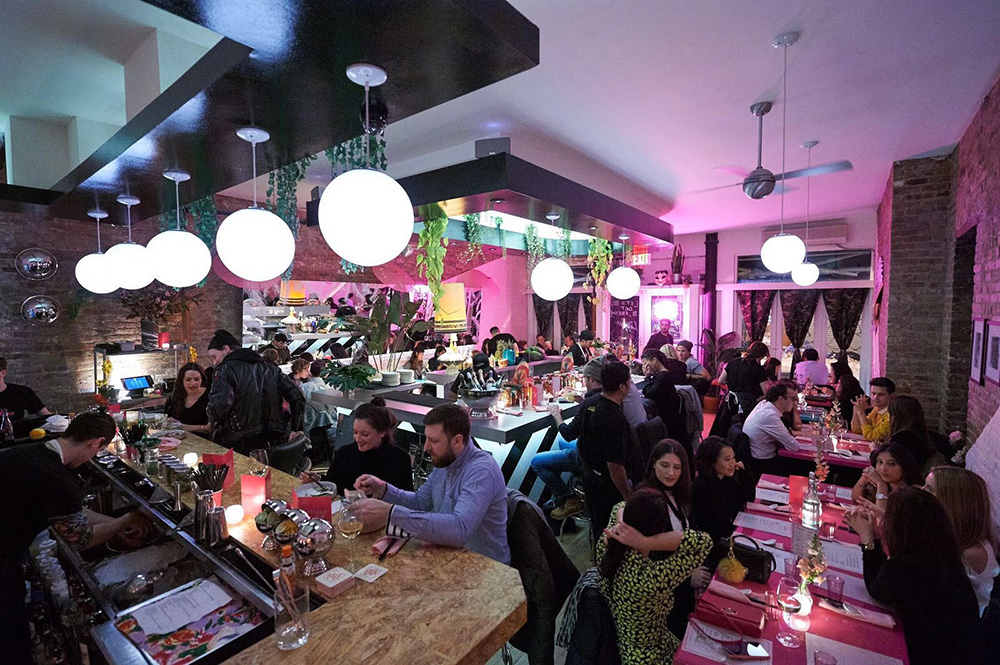 TYLER W: How did Matty and yourself decide to partner on a restaurant together?
RUPERT NOFFS: Matty and I have known each other for 12 years. One of our first conversations was about opening a restaurant together. After Matty worked at Longrain in Australia, The Fat Radish in New York, and then became a Private Chef for a couple of years, I realized he had so much experience and it was time to do our own thing. I have always wanted to run my own company.
My family started a charity in Australia for street kids. I started working with the charity eight years ago, after working in the corporate world of fashion, marketing, and PR. My brother became the CEO when my parents retired last year. I didn't like the idea of my brother telling me what do to. It was perfect timing really. That said, I'm still very much involved in the charity. I connected Two Ten Footwear Foundation and Noffs Foundation to work on a charity shoe together. I'm also going to start training kids in NYC on all areas of the restaurant business—from back of house to front of house—and start The Lucky Bee fund for Noffs Foundation.
Your background is mostly within the realm of the creative side of marketing and charity. Did your lack of experience in the food service industry ever worry you when starting this venture?
RN: Nope. It's all the same if you think about it. I set up about five fashion retail stores in Australia. When I co-founded Gideon Shoes, the world's first Australian sneaker label, I threw myself into that role. When you have limited funds, you have to! There's no time to sit around thinking, "Am I good enough?" or, "Can I do this?" It's do or die.
What went into securing other partners and designing the business plan? How long did that process take?
RN: The whole process of writing a business plan and securing funds took about three years. It's all a blur. We had some awesome help from close friends. An amazing New York attorney and a dude who works in finance and also invests in other restaurants mentored us on how to create the best business plan and how to communicate with potential investors. I wrote a 60-page business plan that we ended up cutting that down to 30 pages. One investor dropped out at the last minute and we thought it wasn't going to happen. It was a really stressful process, but helped us focus on who we are and what we want to do with this restaurant.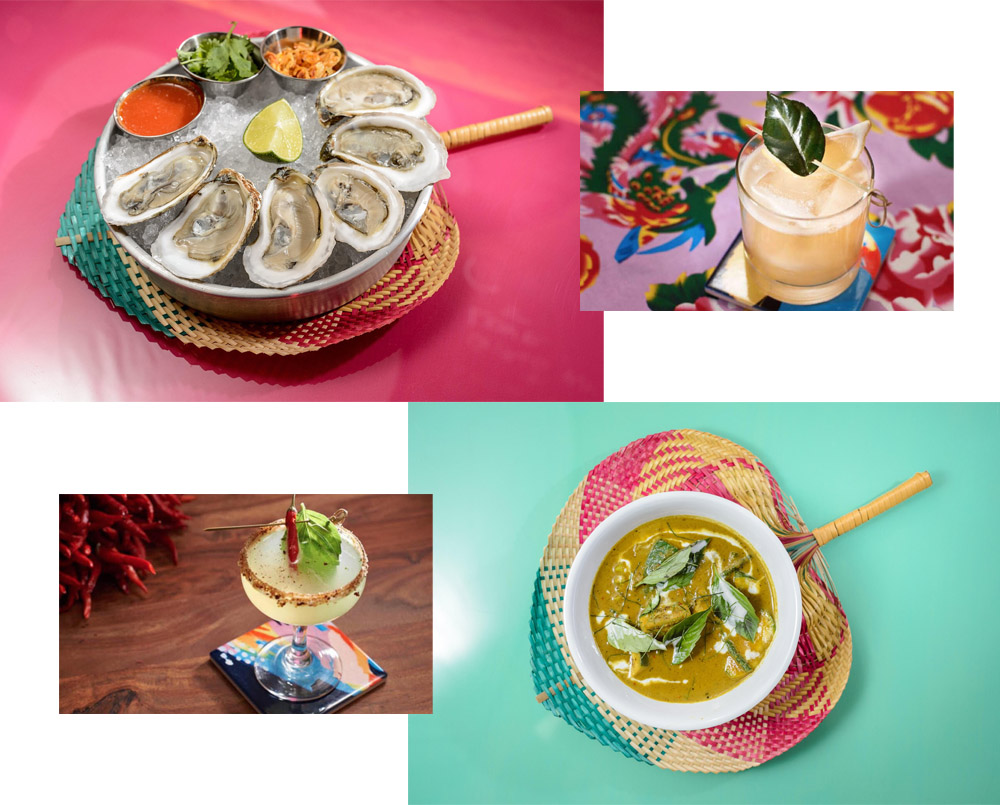 Beyond the food, it's very important to you both for The Lucky Bee to be more than "just a restaurant." What is the driving force behind that desire?
RN: Absolutely. We want to create an experience. We have this brick and mortar in Manhattan. Of course, we don't want to be too many things to everyone, but we don't just wanna serve food and take a check. Businesses now should always give back in some way. I hate seeing a big asshole of a CEO driving around in a Range Rover and not doing anything about the kid down the street sleeping on the sidewalk. I hate all these dudes who have big shot investors to open a restaurant and get some Chef who they don't know just to make some money. There is no love there. There's no thought! That just sucks. We will showcase up-and-coming artists on our walls and rotate them every few months. They'll be available to buy. We're going to work with Andrew's Honey and will give $1 from the sale of each cocktail to the New York Beekeepers Association. I want people to feel part of The Lucky Bee community. I wanna bring back '80s/'90s downtown New York City. That's where 2016 is at.
You've taken two concepts which are usually separate from each other— the farm to table approach as well as Southeast Asian-inspired cuisine—and merged them. What sparked that idea?
MATTY BENNETT: The idea of a farm-to-table Southeast Asian restaurant really appealed to me. It makes sense and that's what I love cooking. We always eat in Chinatown, but there's few places where you can eat and know how the produce is sourced. I love the challenge of going to the farmer's market every morning and turning what's "in season" into an Asian-inspired dish. That's the focus of The Lucky Bee menu.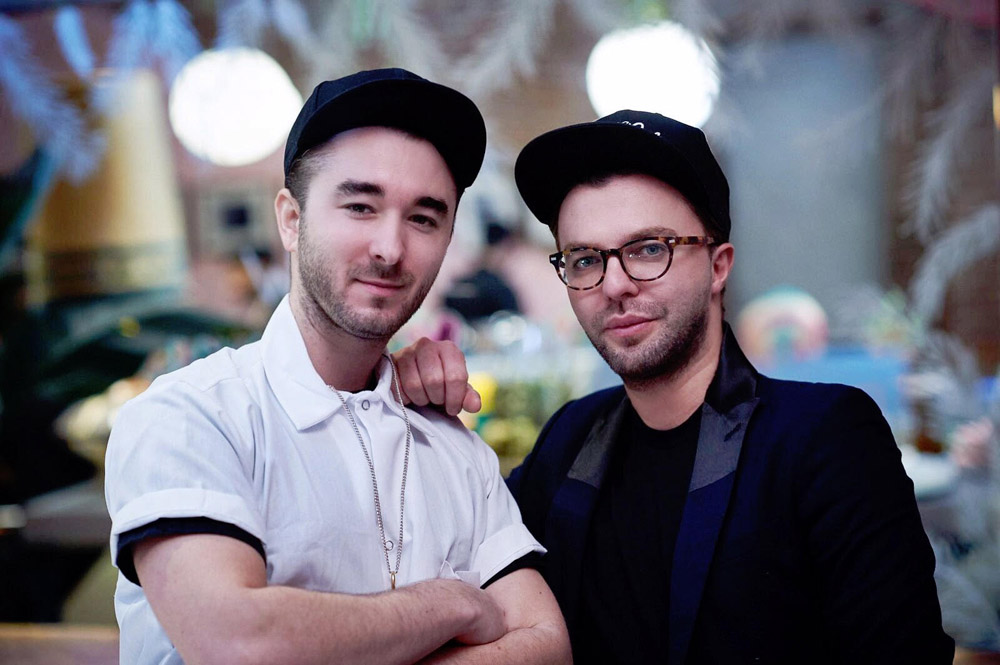 What made you choose this section of the Lower East Side as the location?
RN: We have lived in the neighborhood for four years. Broome and Orchard is like a village—everyone is drawn to it. It's the perfect location for The Lucky Bee. The Lower East Side is a lot of things: a bit dirty, artsy, edgy, and it's fun. It's who we are.
You worked with Richard Christiansen of the acclaimed Chandelier Creative on the branding and website. What was that process like?
RN: Richard and his team at Chandelier were the best thing that ever happened to us. I have personally worked with so many creative agencies in my time. I have built so many websites and collaborated on many logos. Chandelier was like a breath of fresh air.
"…I HAVE SO MUCH RESPECT FOR ANYONE WHO HAS SET UP A RESTAURANT IN NEW YORK CITY. YOU BUST YOUR BALLS 24/7."
Firstly, Richard is Australian and his parents own a massive bee farm in Australia. It's one of the reasons why I contacted him. Secondly, his aesthetic is so on-point and always how I saw The Lucky Bee: playful, slightly '90s, and a little Hollywood Regency. Richard really sees details and is extremely smart. He loves to tell a story behind a brand. He's an educator and a connector. Matty and I are still friends with him and his team.
What goes on behind the scenes when opening up a restaurant that the general public doesn't usually know?
RN: Let's put it this way—it's been the most stressful thing we've done in our lives. From the liquor license and the State Liquor Authority, the local Community Board (which felt like appearing before a judge), Department Of Buildings, Department Of Health, our General Contractor and Con Edison—I have so much respect for anyone who has set up a restaurant in New York City. You bust your balls 24/7. You're in a constant state of trying not to lose it and thinking of the end goal.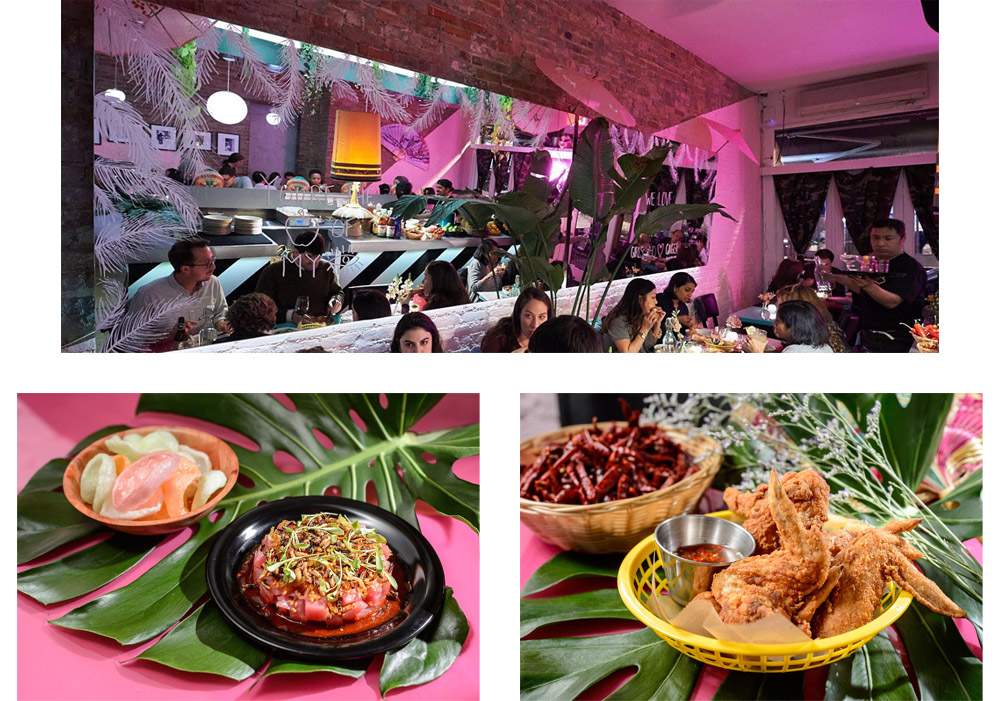 There will be space within the restaurant to showcase artwork from up-and-coming talent. What inspired that and what type of work do you plan to showcase?
RN: I love art. I love artists. New York is full of creatives so why not give them a space to show off? Anything that goes on a wall can be showcased!
Lastly, what are you hoping to accomplish with The Lucky Bee?
RN: We want to create a sense of place in downtown NYC. A place where everyone is welcome and you can get amazing food, delicious cocktails, perfect and unpretentious service, and be surrounded by awesome art and music whilst giving back to community. We want to help create culture.
***
 The Lucky Bee is located at 252 Broome Street in New York City. Learn more by visiting their website here.