Have you ever wondered where to take your parents out for dinner or where to impress out-of-towners? Or what about where you should take someone for a first date? Online restaurant reviews are oftentimes geared towards food snobs and review apps attract wannabe critics who write long diatribes that most of us don't care about. Cue in The Infatuation, a restaurant review site for real people. When you visit the site, you can filter your dining criteria down to cuisine, neighborhood, and more. The reviewers are not trying to sound like foodies, they just relay information you need when researching where to eat a good meal. They may also review a restaurant in all emojis. The Infatuation is the brainchild of two ex-music industry executives Andrew Steinthal and Chris Stang. In 2014, after several years of reviewing restaurant meals on the side while working at two major music labels, they left their dream jobs to take on The Infatuation full time. Starting out in 2009 with reviews in New York City, they have since opened restaurant review portals for Chicago, Denver, San Francisco and just recently expanded to Los Angeles. I caught up with the guys at their pre-launch in LA and they were kind enough to share a bit about their background, going from a side hustle to taking Infatuation full-time, how they procure celebrities for their Friday Fives, as well as sharing tips on how they grew their insanely popular Instagram account.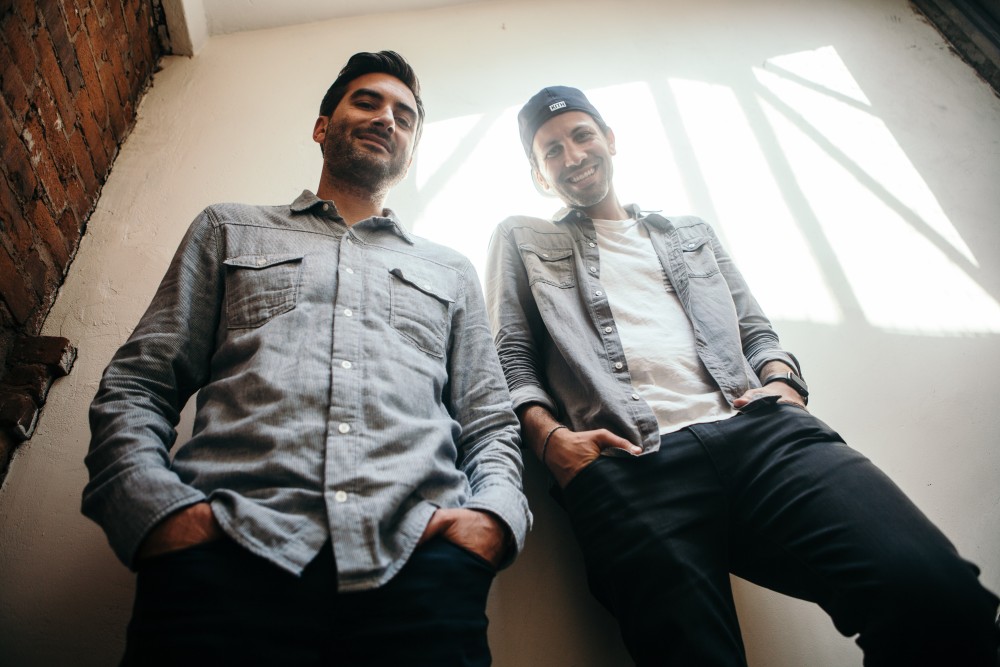 Chris Stang and Andrew Steinthal of The Infatuation.
RTWGIRL: Can you tell us a little bit about what you were doing before The Infatuation? THE INFATUATION: We both worked together in the music business—same company, different labels. Steinthal was the VP of PR at Warner Bros. Records, handling artists like Tegan & Sara and Theophilus London. Stang was VP of Marketing at Atlantic Records, handling the likes of Coldplay, Bruno Mars, Skrillex, Lykke Li, and Wiz Khalifa. We both pretty much left our dream jobs behind. How did you two meet? We actually met when we were both in college, on set at MTV's TRL of all places, during Carson Daly's heyday. Destiny's Child was the musical guest, they were singing "Jumpin' Jumpin'" and the year was 2000. We were both music directors at our respective college radio stations—Stang at KCSU/Colorado State, Steinthal at WICB/Ithaca College—and we got the same invite from a mutual friend that day to join their crew that was going to TRL. The rest, as they say, is history.
"WE BOTH PRETTY MUCH LEFT OUR DREAM JOBS BEHIND"
At what point after you met did you decide that you wanted to partner up and work together? Probably about an hour into our Coors Light-fueled, totally bro-tastic, and completely platonic relationship. It feels weird to say this, but we knew right away that it was our destiny to go into battle together. We began plotting immediately, and 8 years later, finally settled on a business idea we were both ready to commit to.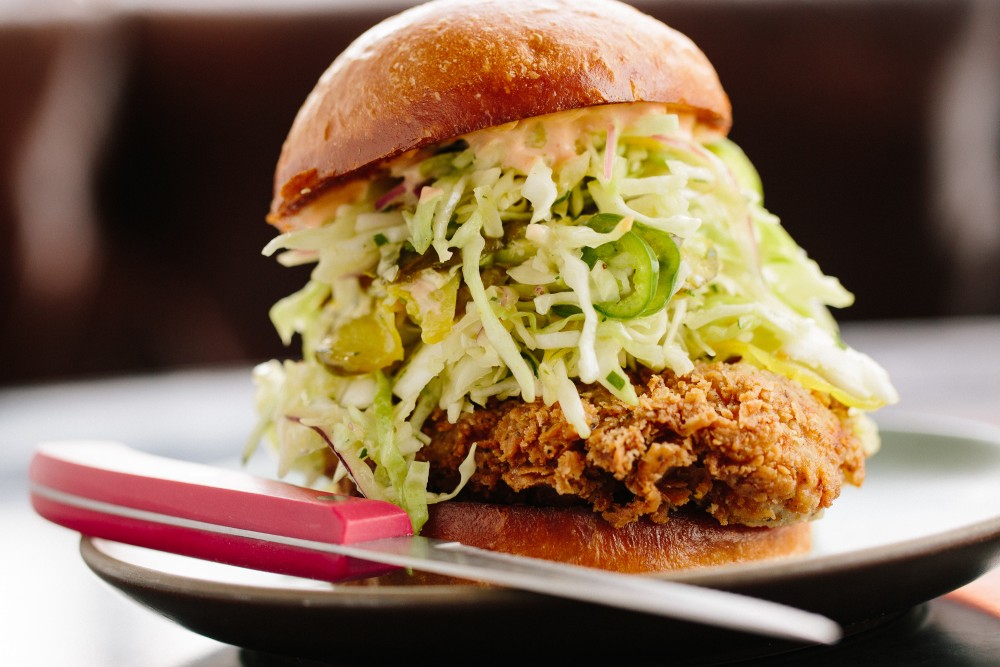 Son of a Gun // Los Angeles. Photo by Benjamin Dell.
How did you choose the name The Infatuation and when did the first official post go up? Can you tell us how you guys came to start a food blog? We always liked eating, but we also found that we had become the go-to resource for all our friends and colleagues when it came to restaurant recommendations. We were the ones getting calls when our buddies had to take a girl out to impress them, or their parents out for a nice dinner. We were the ones being called upon when Kid Rock was in town to plan a night of Mexican food and tequila. So, naturally, we started thinking about it. Why was everyone coming to us for answers? Because they couldn't get a relatable suggestion they trusted elsewhere. Being that we were in the music business and out all the time, we knew the city really well. We were also always the planners amongst our group of friends, and we had strong opinions and good taste. We realized that Zagat was dying, as they didn't make the transition to the Internet well, and—back in 2009 when we launched—the food media scene was generally tired and really didn't offer much to this new generation of eater who didn't take themselves too seriously and just wanted a voice they could relate to and trust. That's where we came in.
"WE REALIZED THAT ZAGAT WAS DYING"
We figured we could write restaurants in a way that was both fun, useful, and entertaining, and if we covered enough ground fast enough to become a real resource for people, we could quickly become successful. Well, that's what happened. Over the course of five years doing Infatuation as a side hustle while we still had full time jobs in the music business, we were still able to produce new content, earning people's trust along the way. We basically took everything we knew about building a band and applied it to building the Infatuation brand.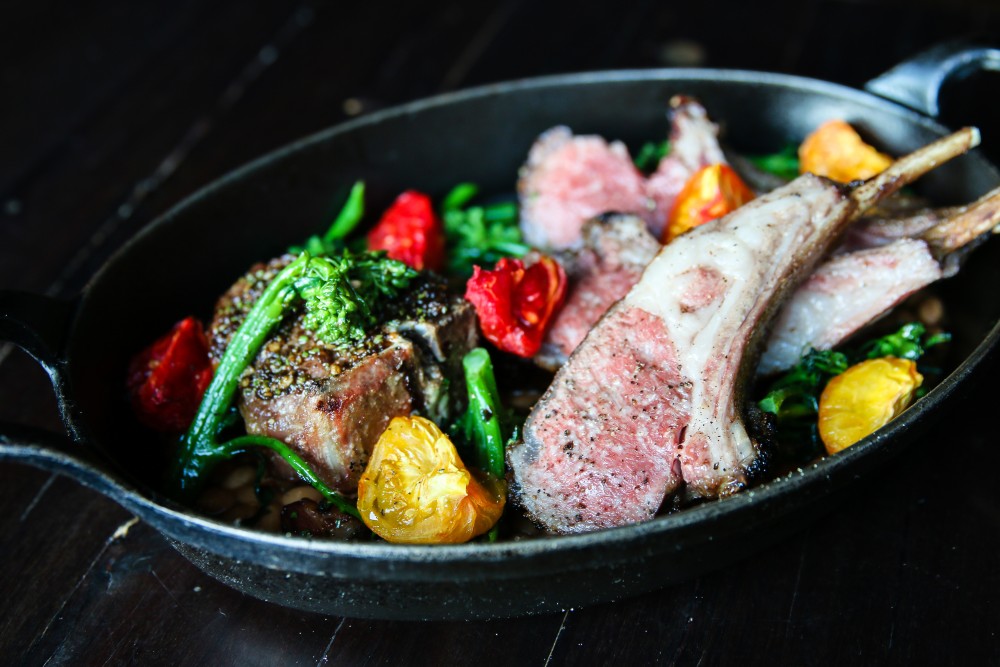 Republique // Los Angeles. Photo by Holly Liss.
Why do people turn to you for food recommendations? At what point did eating good food become a thing for you? Probably because we're honest and hopefully entertaining with our reviews, and because we're right more than we're wrong. Eating good food has been a lifelong passion. How did you manage to the run the site while working your jobs in the music industry? What was that like? Did you guys delegate tasks to each other? It was all hands on deck, always. We worked every waking free moment we had—mornings, nights, weekends, you name it. We knew this was something we wanted to ultimately see through if we had the chance, and once we felt the momentum, it was off to the races. At first, we both just divided and conquered. Whatever needed to get done, we split the tasks and got it done. Now, we have more defined roles. At what point did you know you were ready to take this full time and quit your day jobs in the music industry? It got to a point where there was no way we could handle this as a part time thing anymore. The site and app and social media accounts were growing so quickly that we knew we had to cut loose and focus on it full-time for it to become what we know it can.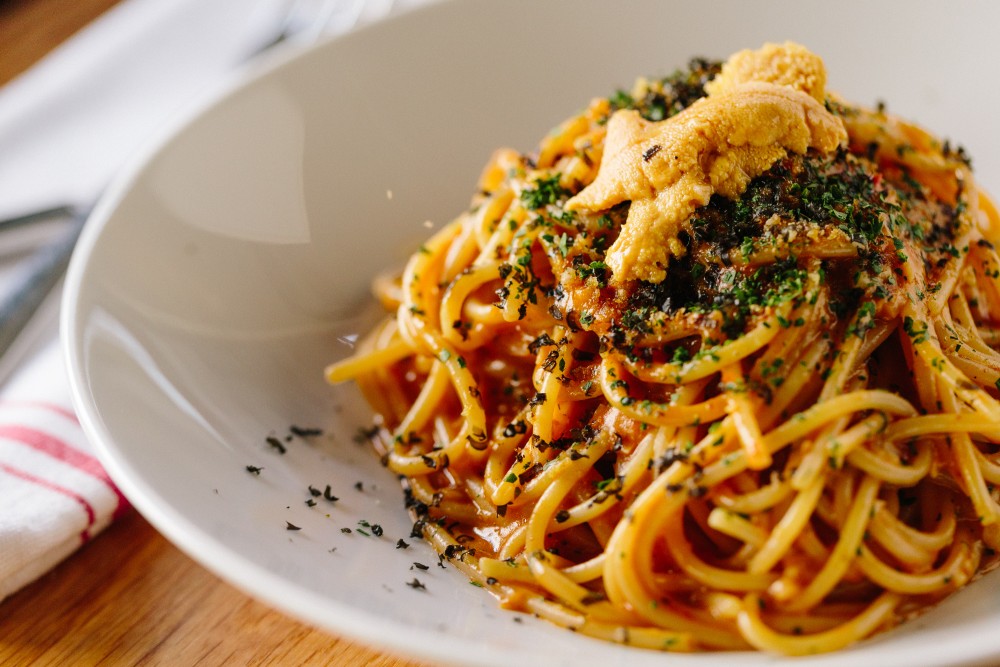 Bestia // Los Angeles. Photo by Benjamin Dell.
Chris, what qualities does Andrew have that makes him a good business partner? Andrew is the world's greatest connector. If we want or need to get to someone in order to achieve a goal or gain inroads with a company we want to work with, he'll find a way. He also has great hair. That's very important in business. Andrew, what qualities does Chris have that makes him a good business partner? The most important quality you need within the confines of a business relationship is trust. I trust Stang like my own brother. Additionally, Stang's the best pitch guy ever. Put him in a room with people, he'll convert them to believers when he's done.
"EVEN IF THE WHOLE THING CAME TO AN END TOMORROW, WE'D STILL HAVE SOMETHING TO BE VERY PROUD OF. BUT THAT ALSO DRIVES US TO PUSH HARDER. WE'LL NEVER BE SATISFIED"
How has social media helped the site? You created the hashtag #EEEEEATS (it has over a million tags!) and it's crazy how much both that and your Instagram have grown. What do you think has helped you with your growth and following? Social media has been a vital to our growth. We adopted Instagram early, and knew we needed to make the platform not just about us, but about our community. That's why we started the #EEEEEATS hashtag, which just went over 1 million uses since we started it just under two years ago. It's become bigger than us in a way, and been an amazing way to spread our brand and bring people into our world. It's also fueled growth—and revenue—in ways we never actually thought could be possible.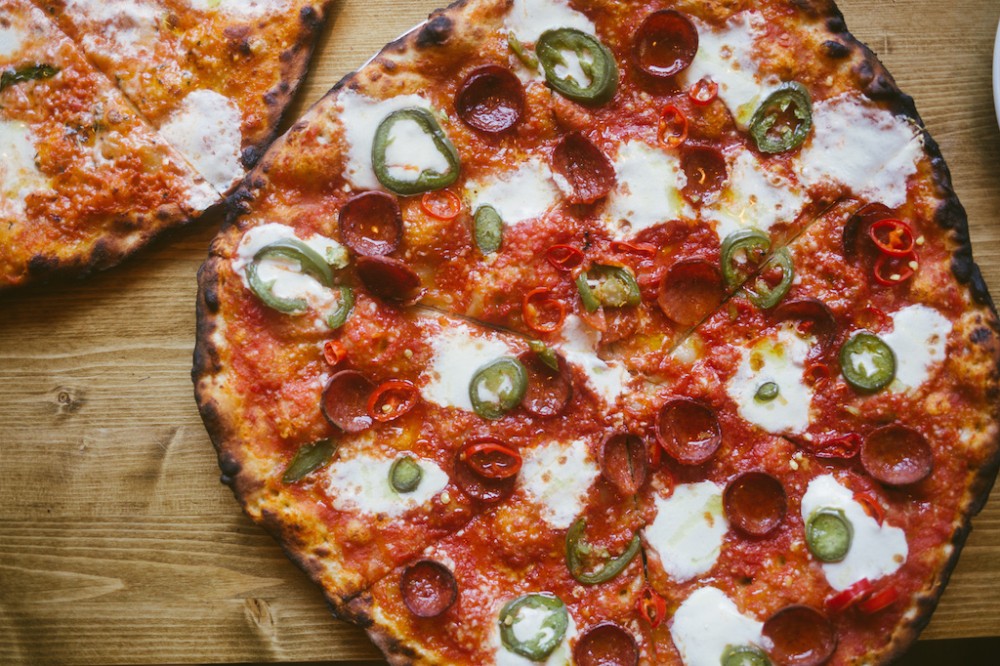 Emily // New York City. Photo by Noah Devereaux.
What drives you daily? With working for yourselves, when you're feeling unmotivated or uninspired, what do you do to get re-inspired? We want to leave something great behind, something that's bigger than both of us, and that adds value to people's lives. If The Infatuation can in some way be a thing that people think of as an indispensable part of their relationship with food in their city, then we'll be very successful. So that's the mission. As for how we stay inspired and motivated—it's all about taking a moment to look around and appreciate how far we've come. Even if the whole thing came to an end tomorrow, we'd still have something to be very proud of. But that also drives us to push harder. We'll never be satisfied.
"FIND YOUR VOICE, BE DIFFERENT, AND BE CONSISTENT… DEVELOP A COMMUNITY"
Can you tell us how you go about choosing your writers? You don't pick professional food writers, so how do you know someone has good eating chops? Do you send them on assignments or do they have free reign on where to eat and write about? We're lucky in that people tend to find us. From there, we can tell pretty quickly if they're a good fit. For example, it took us all of two sentences to realize that Michael Burke was going to be one of our main LA writers. The tone was right, the wit was there, and he made a hilarious Drake reference. Done deal. We do not look for seasoned food writers, as we prefer to find and groom our own personalities. We give them a lot of freedom in terms of what they write about, but we also do give them a lot of guidance. We've learned a lot writing almost 1,000 restaurant reviews over 5 years.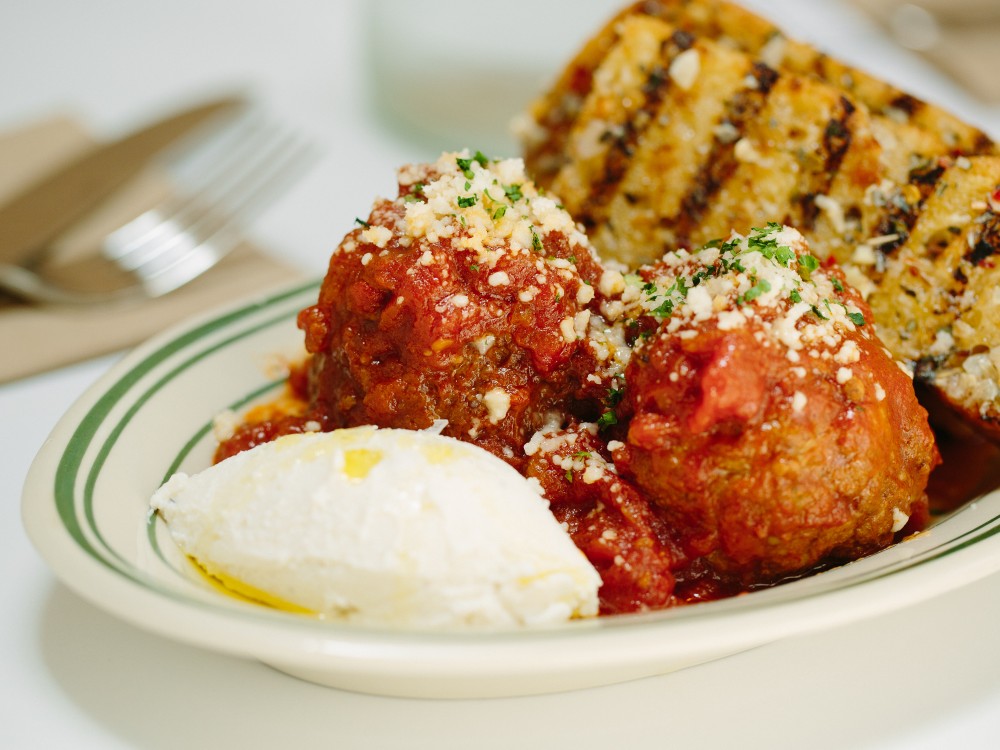 Jon and Vinny's // Los Angeles. Photo by Benjamin Dell.
How did Friday Fives come to be and how do you manage to to get some of those people people to share their favorite places to eat. I get the musical acts, but Jerry Seinfeld and Alec Baldwin?Yeah, Friday Fives is a tasty one. Steinthal was a publicist for 12 years, so he understands the whole cat and mouse game that is PR. It's a constant grind though, especially trying to land big names. People are busy and have way more important shit to do than pick their favorite restaurants for us. You have to stay on people. We must have accosted Aziz Ansari four times, nicely, in person, every time we'd randomly see him. By the 4th time, he recognized us and was like "Turkey Leg thing. I know. I gotta do it. I'm gonna do it." Sure enough, four years after our first email to his publicist, he got it done. Thankfully, we have a sticky brand that people relate to and seem to connect with, so sometimes, they come to us. Like, Seth Rogen turned out to be a fan of the site, and randomly responded to a tweet about a random Vietnamese restaurant we love in the East Village. We had his Friday Fives a couple weeks later. We met Jessica Seinfeld on Twitter a couple years ago and became fast real life friends. She did her picks, and then came through big time by getting her husband to do it as well. Each one has a different story. It's a game. We have had anyone from Jerry Seinfeld to Seth Rogen to Mindy Kaling to Jessica Alba to Alec Baldwin to Alison Brie to Ronnie Fieg of KITH to Mike D of the Beastie Boys contribute.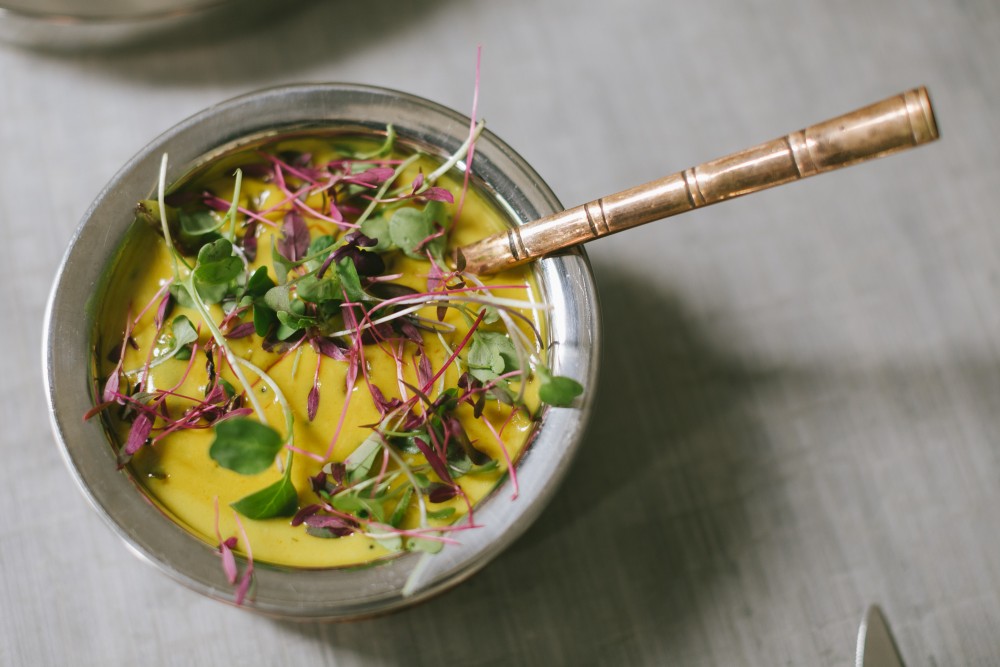 Babu Ji // New York City. Photo by Noah Devereaux.
Since The Hundreds has stores in New York, San Francisco, and Los Angeles, can you share with us some of your favorite places to eat in those cities? Best pizza in NYC? Best budget eats in those cities? Best spendy eats in those cities? Best Pizza in NYC: Joe's for a slice. Lucali for a classy pie. Di Fara for the classic. Motorino for that hot Neapolitan 'za. Emily for the greatest new school BK pie you've ever had (get the Colony pizza). Budget Eats San Francisco: Souvla, for sure. Greek food in a fast, causal setting that's going to take over the world. Budget Eats New York: Semsom. It's the Mediterranean version of Chipotle and right by our office. We eat here like 3x a week, and they do hearty rice bowls with chicken and rice and cauliflower that are all kinds of filling and like $8. It's keeping us in business. Spendy Eats New York: Gramercy Tavern, Daniel, and Brooklyn Fare. Spendy Eats San Francisco: Sons & Daughters is always cool, always insanely delicious. Spendy Eats Los Angeles: Providence.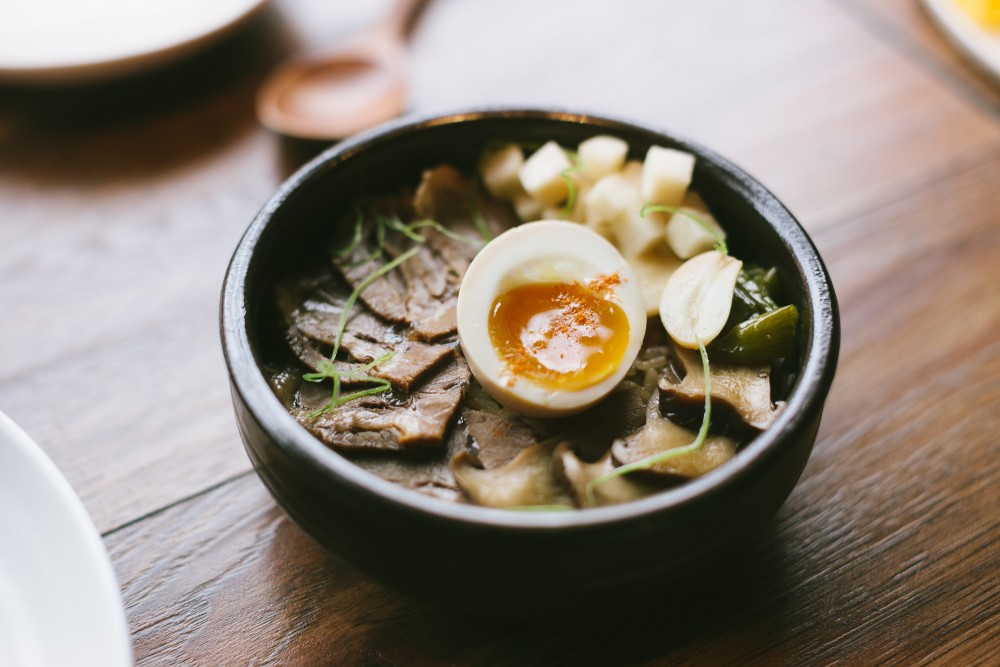 Oiji // New York City. Photo by Noah Devereaux.
Any helpful tips and advice for people who have a passion projects, but want to take it to the next level? Find your voice, be different, and be consistent. It's all about repetition and being different from everything else out there. Also, get people involved. Develop a community. Like, comment, and repost people's photos. It brings people into your world and makes them love you.
***
Check out The Infatuation site for their restaurant recommendations broken down by neighborhood and occasion for NYC, Denver, Chicago, San Francisco, and now Los Angeles. You can also keep up with their popular Instagram or Twitter. Portrait photo by Anthony Geathers.