On Thursday, December 12th, The Hundreds and World Wrestling Entertainment are uniting for the ultimate Tag Team Match, leaping from the top rope with a knockout collaboration.
WWE represents the championship tier of entertainment and counts millions of people across the globe as loyal fans, with generations of enthusiasts championing their favorite wrestlers. As a brand that is built on storytelling and community, we place a high value on working with partners who share our passion and WWE has proven decade after decade to produce some of the most compelling storylines in all of sports. We, along with the rest of the world, can't look away.
For this collaboration, we wanted to bridge all generations of WWE fans, highlighting our favorites from a wide range of eras. We dove deep into the WWE archives to bring back the golden days of the Federation with the late great Ultimate Warrior. We went to the dark side to dig up The Undertaker for one more shot at the title. We took a trip back to the Attitude Era, breathing new life into the NWO, D-Generation X, and even crushed some beers with Stone Cold Steve Austin. Then, we turned current WWE titan Kofi Kingston into the comic book hero worthy of his own blockbuster movie franchise.
From beautiful Graphic T-Shirts and Long Sleeves to Pullover Hoodies and Collectable Pins, The Hundreds X WWE is a can't miss for wrestling enthusiasts and casual fans alike. Get in the ring with us on Thursday, December 12th.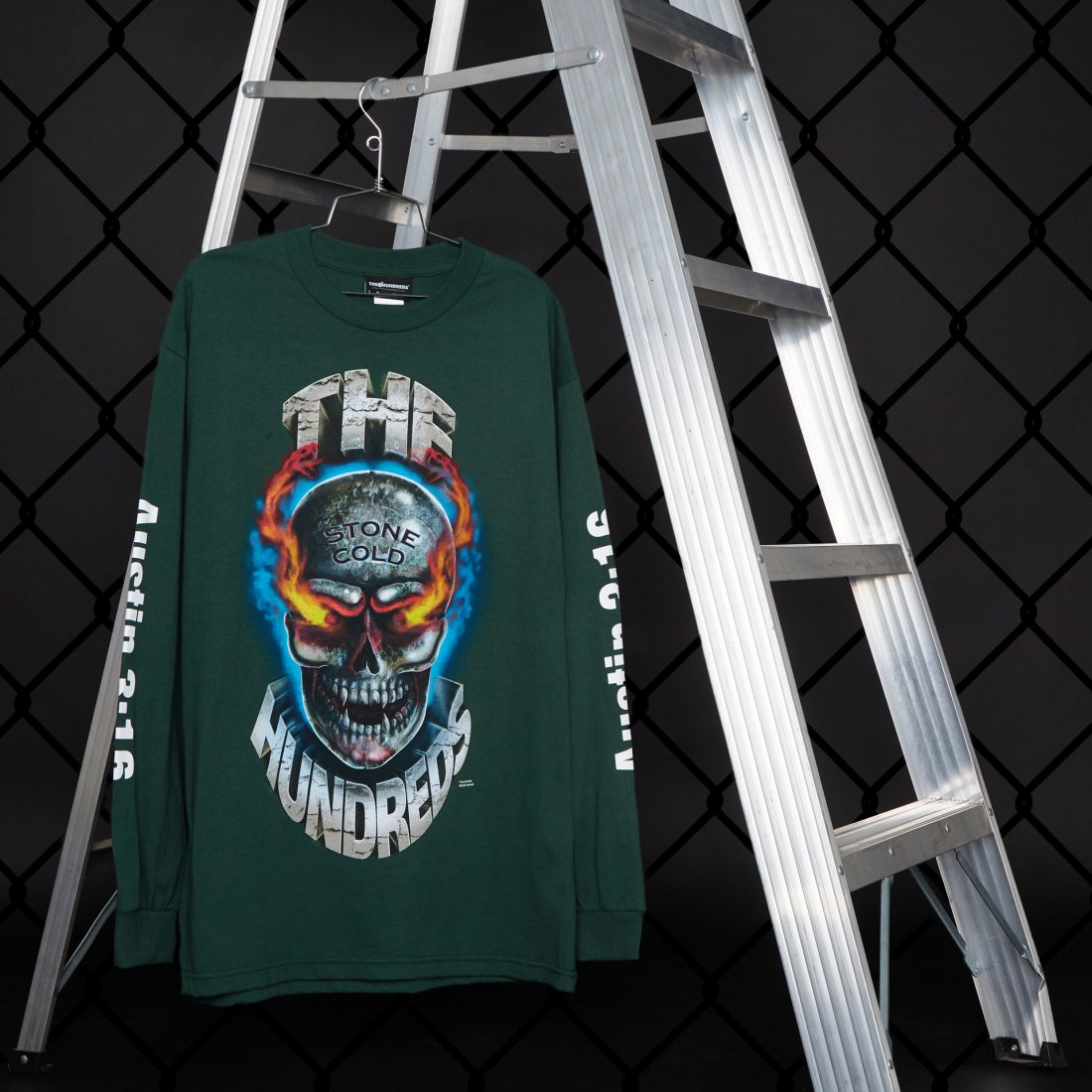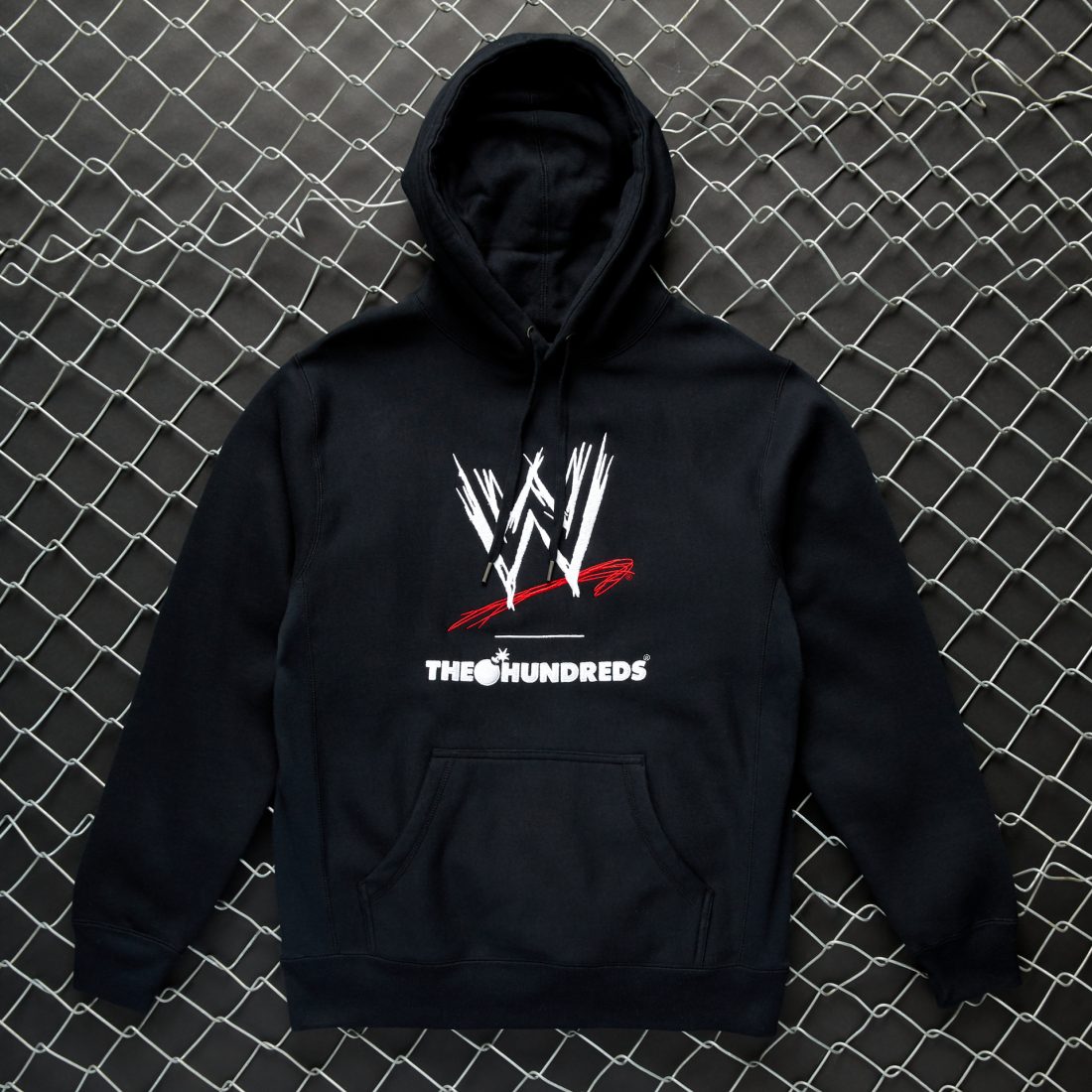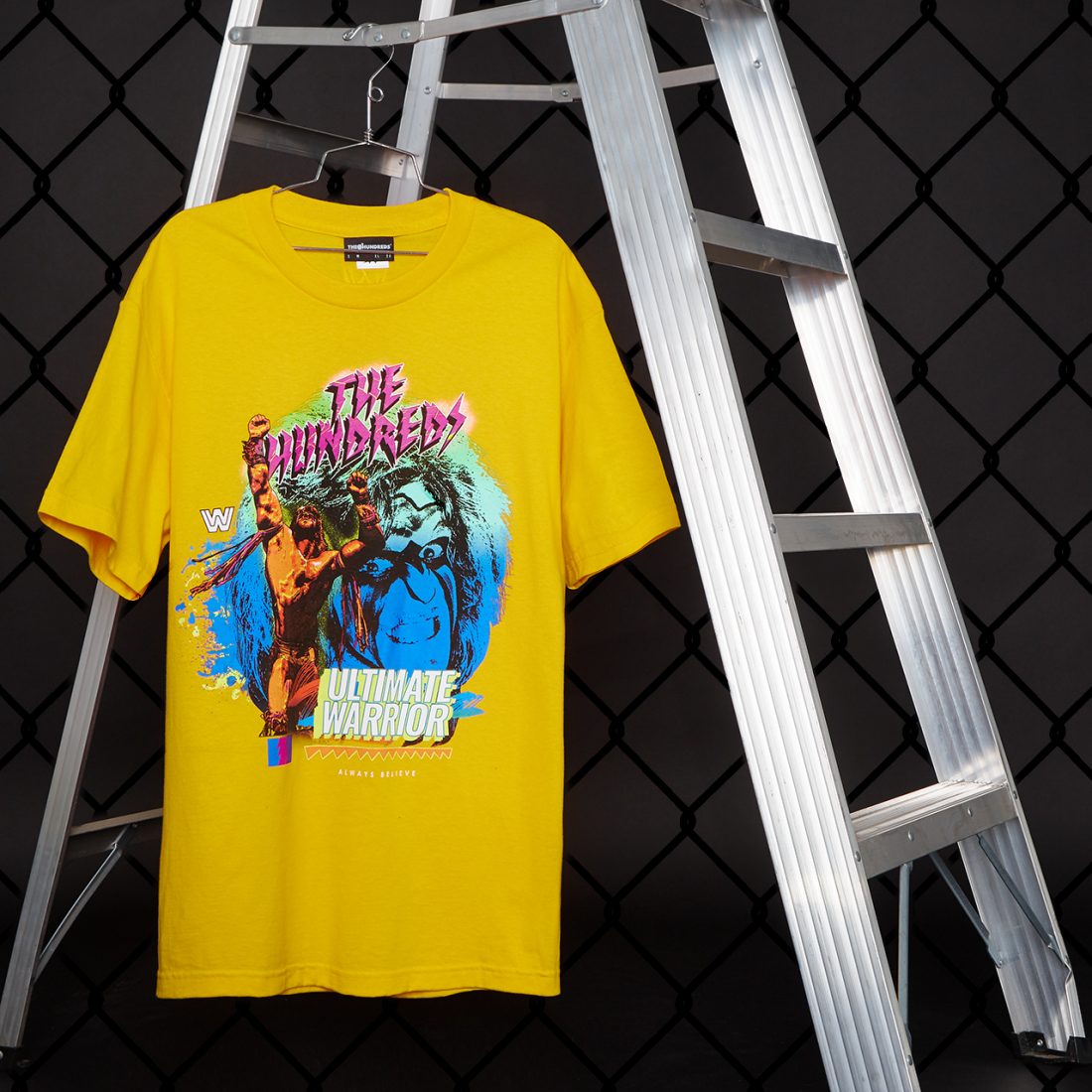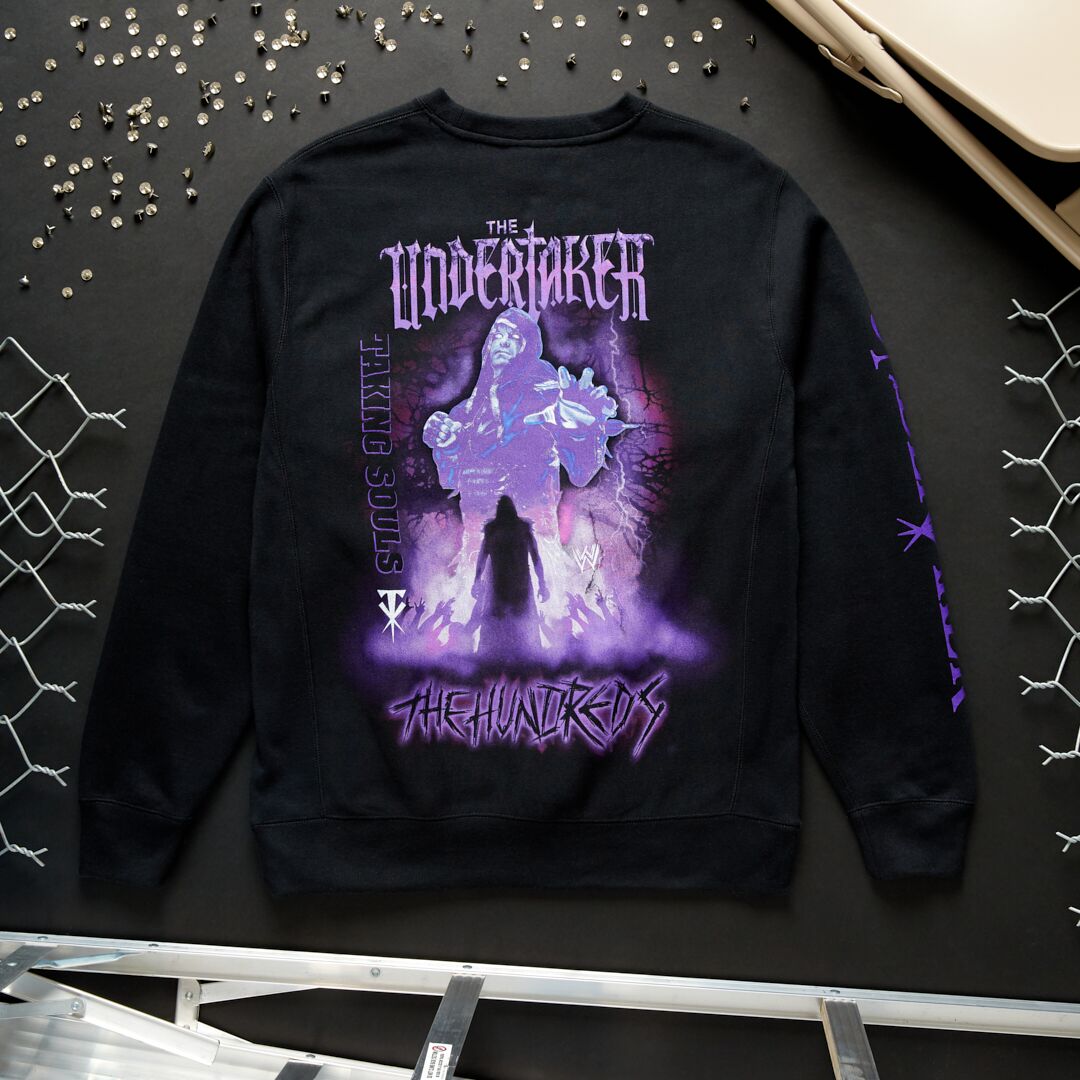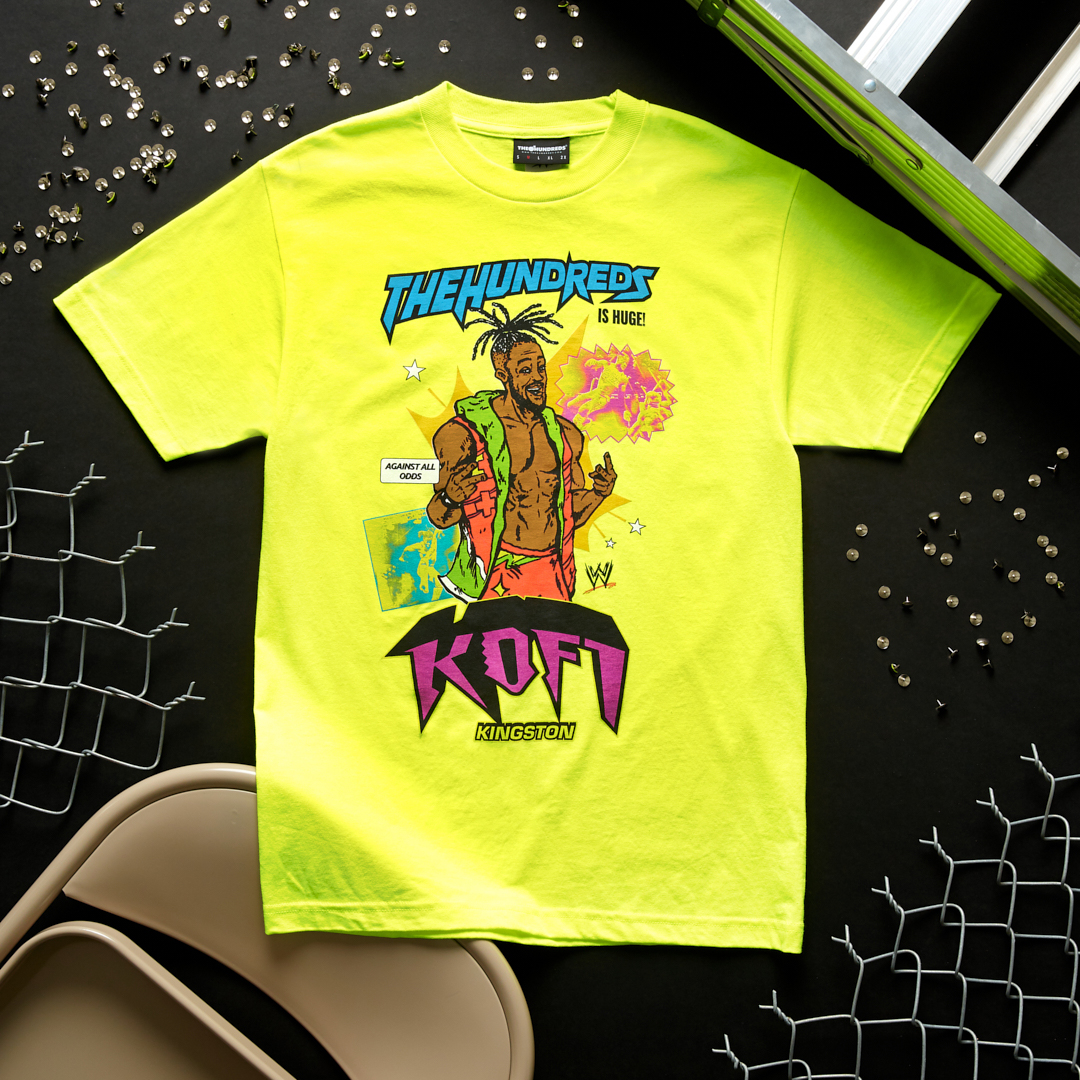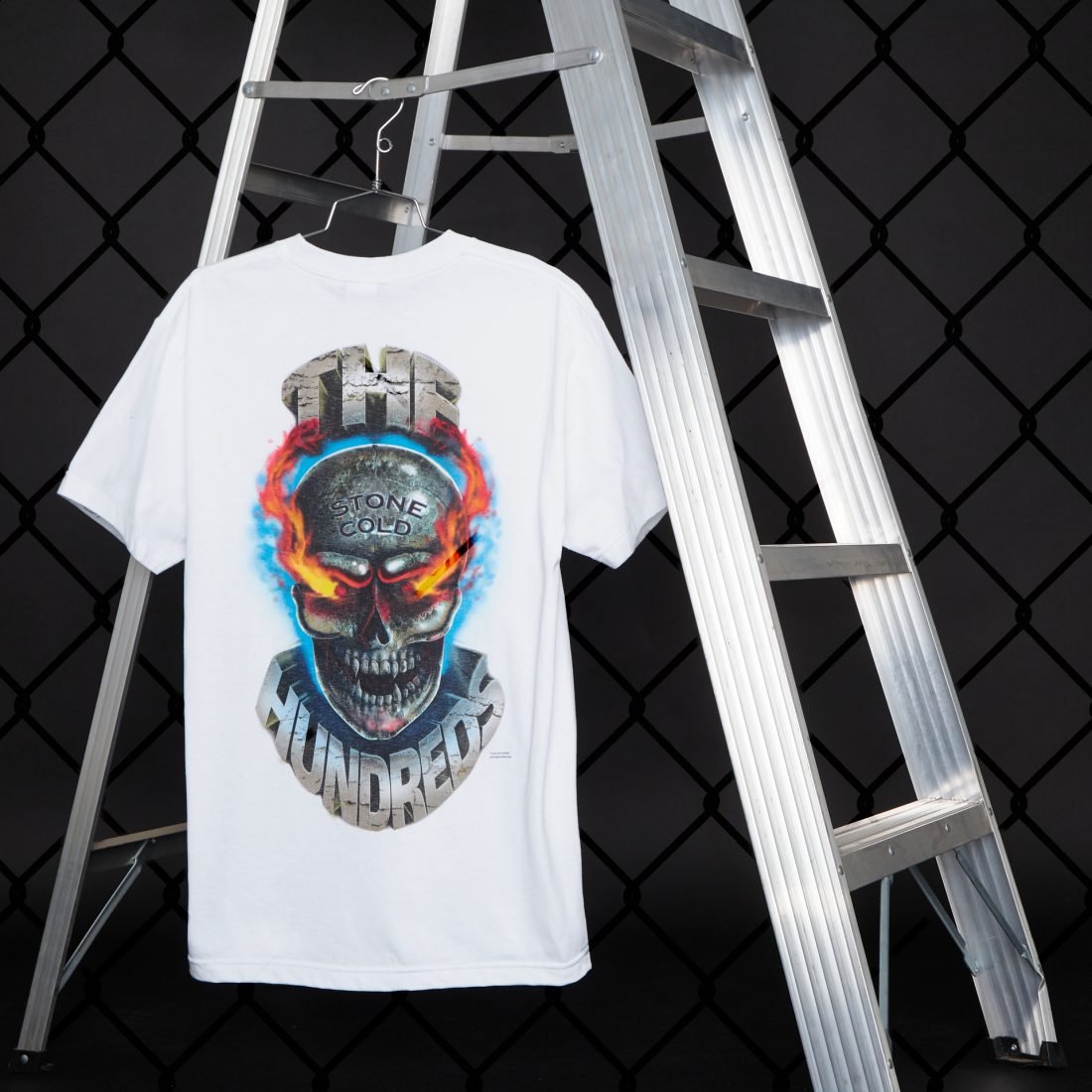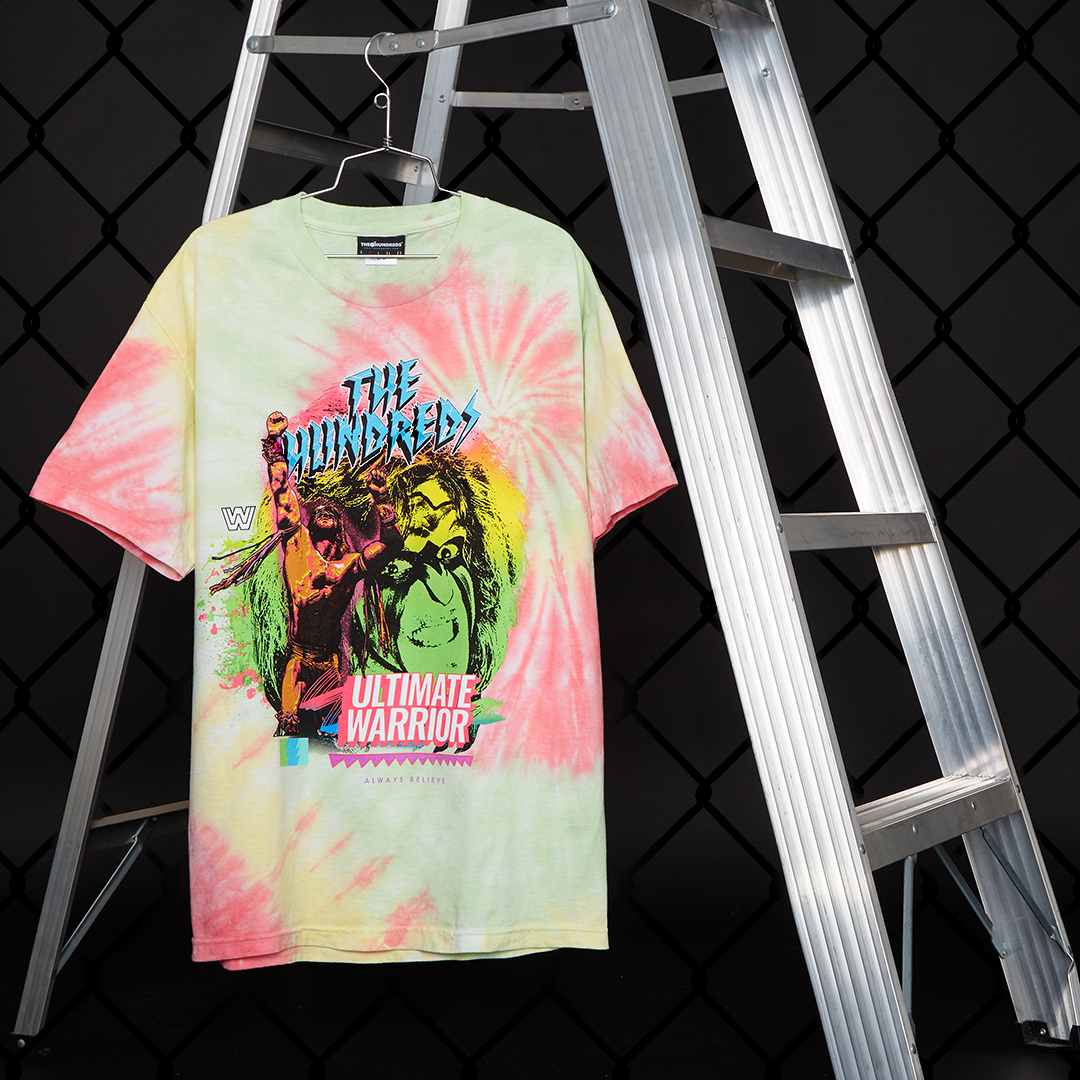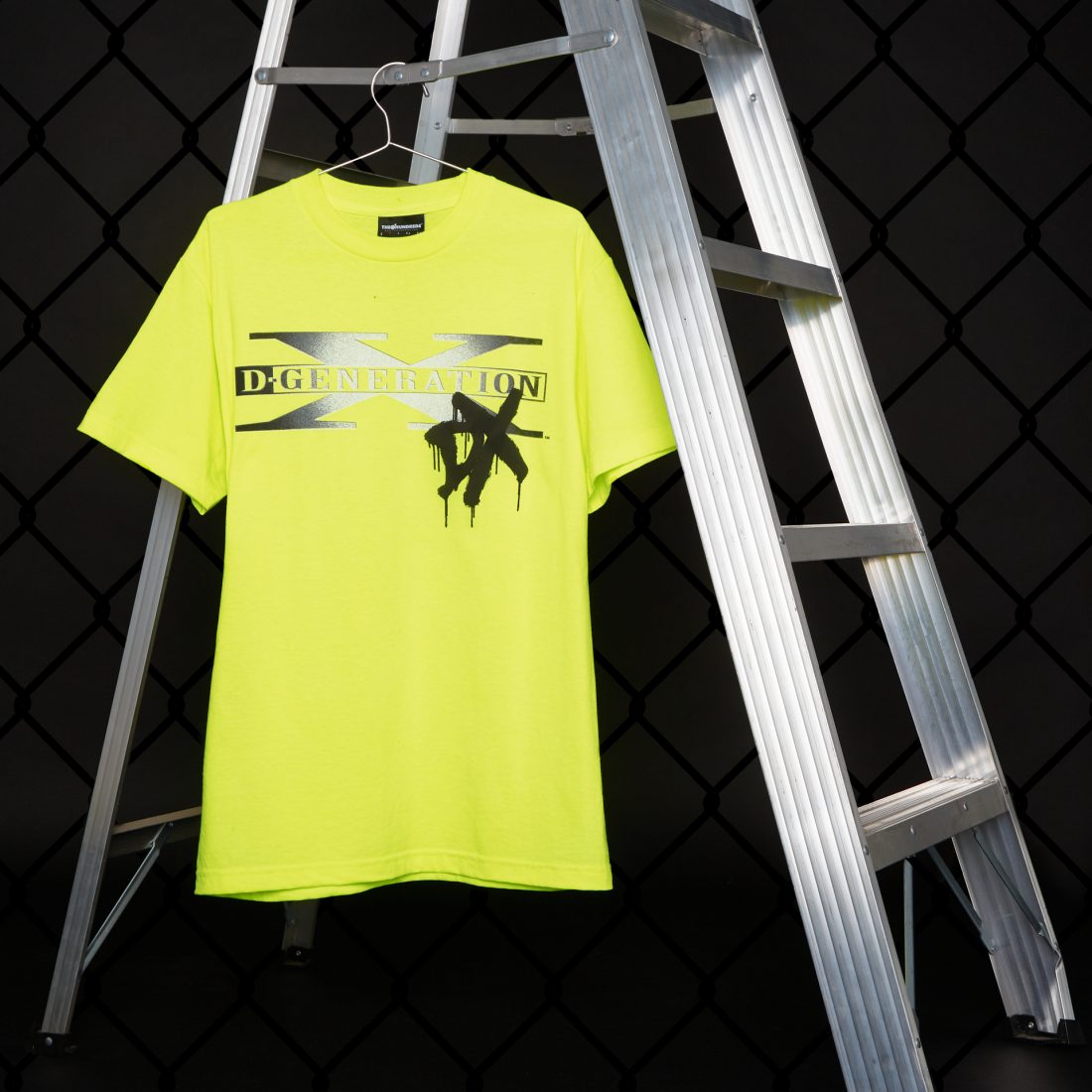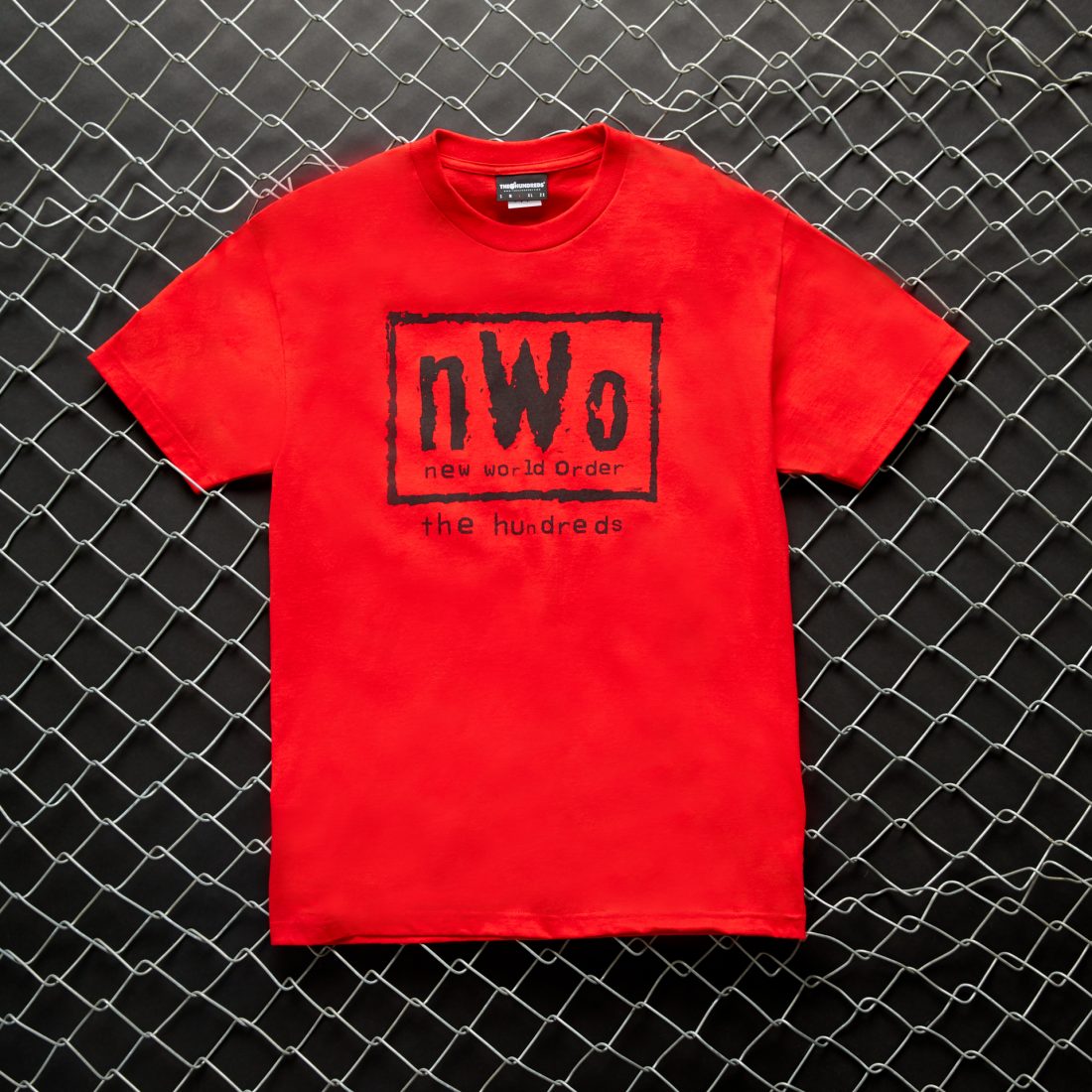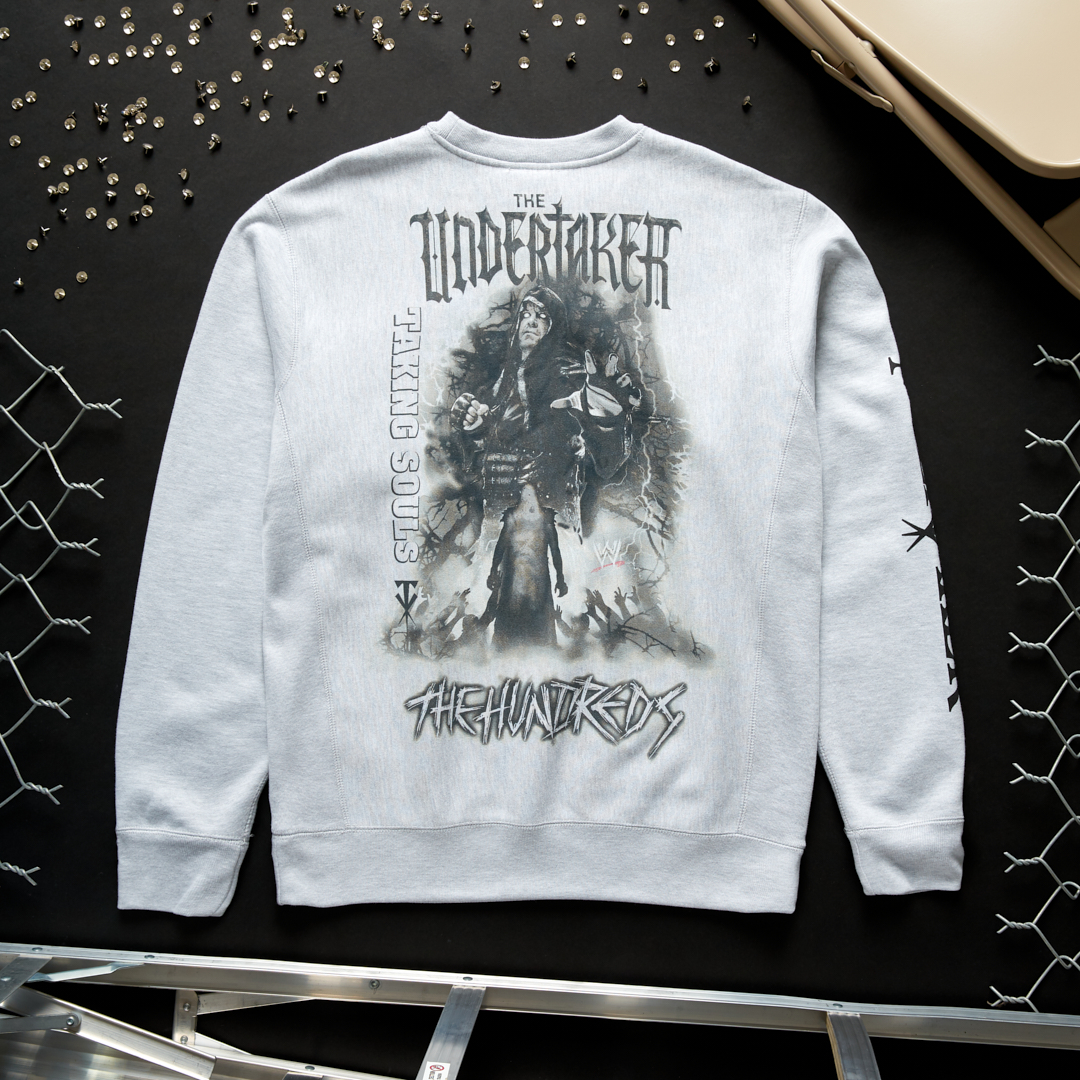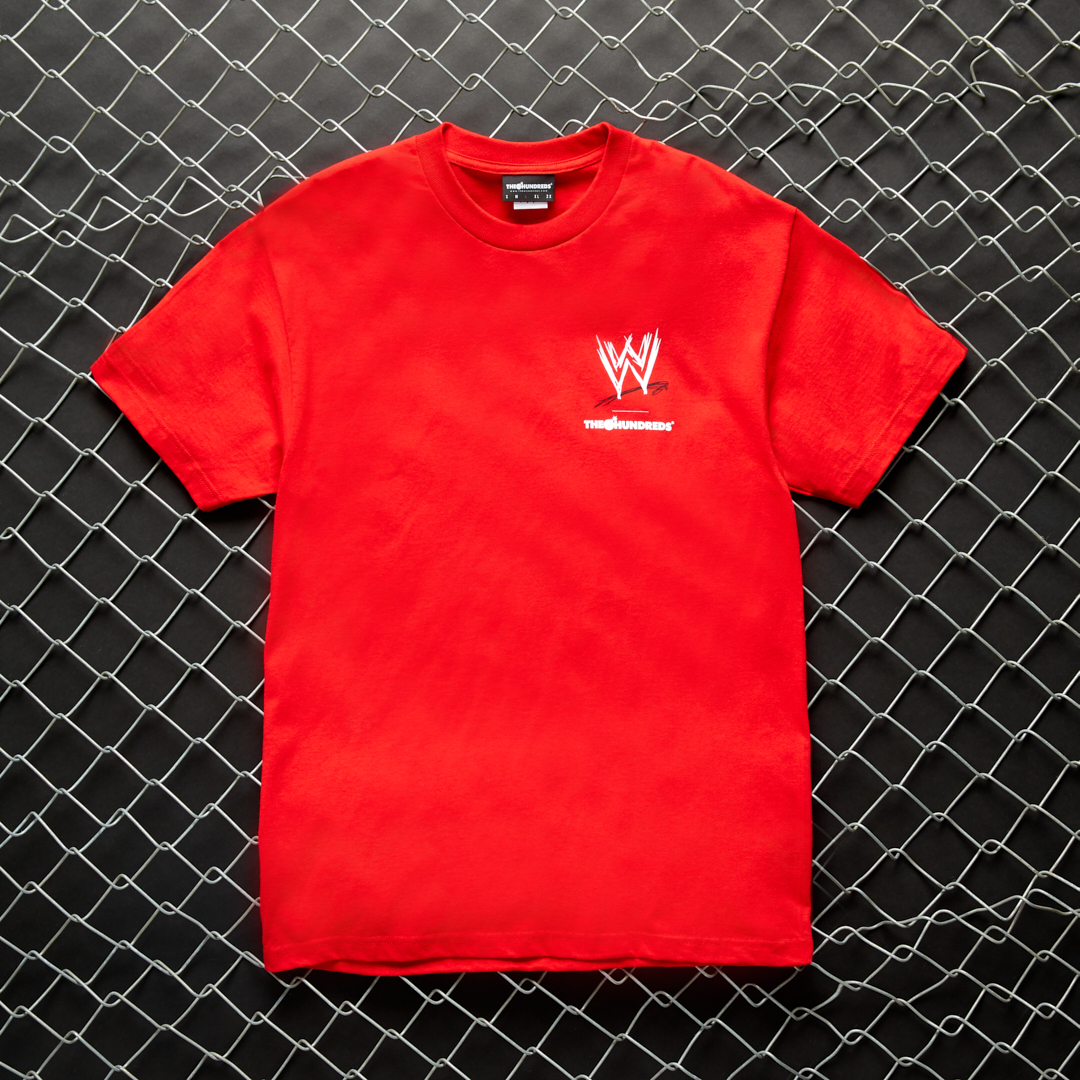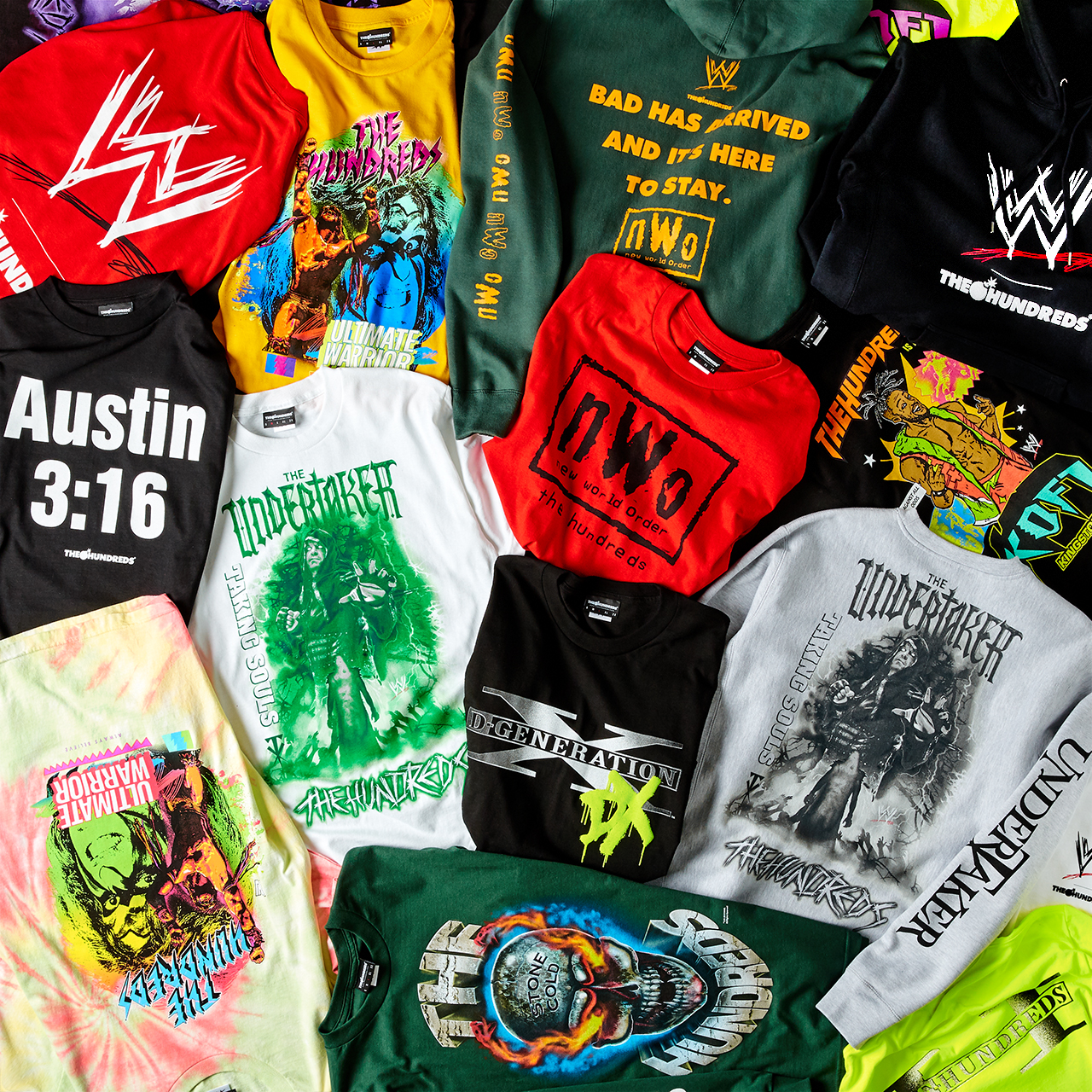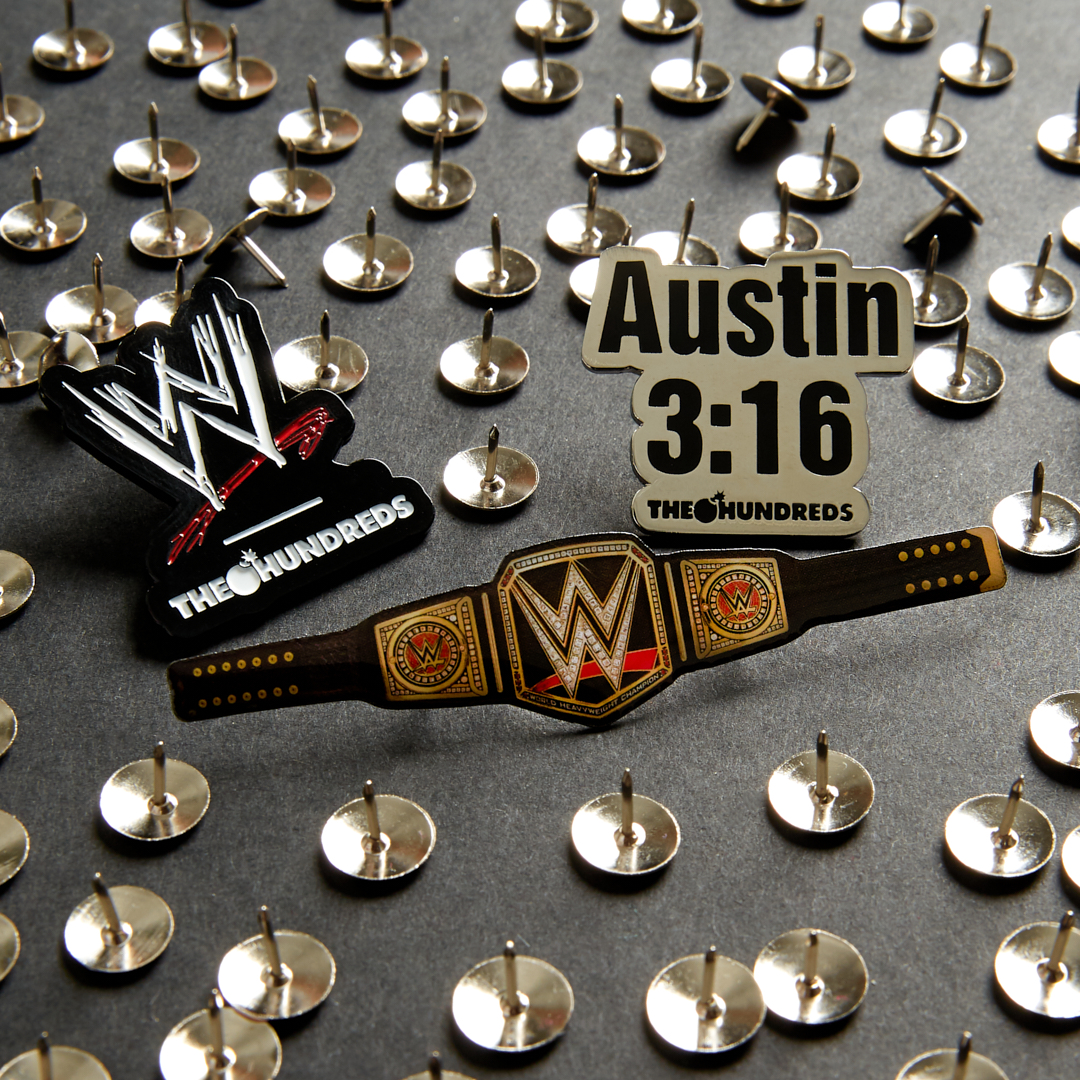 ***