The Hundreds is pleased to announce the release of the "The Hundreds X Reebok Pump" collection, available now at The Hundreds' flagship locations (including RSWD) and in the Online Shop.
Reebok Pump AXTs were cross-trainers. They were perfect for the kids who "weren't particularly good at any one specific sport, but kinda sorta sucked at a variety of them." They were built for guys like Bobby Hundreds. As a youth, Bobby pleaded with his mother for an opportunity to be as cool as classmate Todd Brown, whose parents loved him enough to bestow the precious non-clunky Pumps. Despite Bobby Hundreds never being able to convince his mom to get him a pair, his love never perished. So, now he's making one, "for all those kids whose mom wouldn't buy them pumps." This is The Hundreds and Reebok Pump.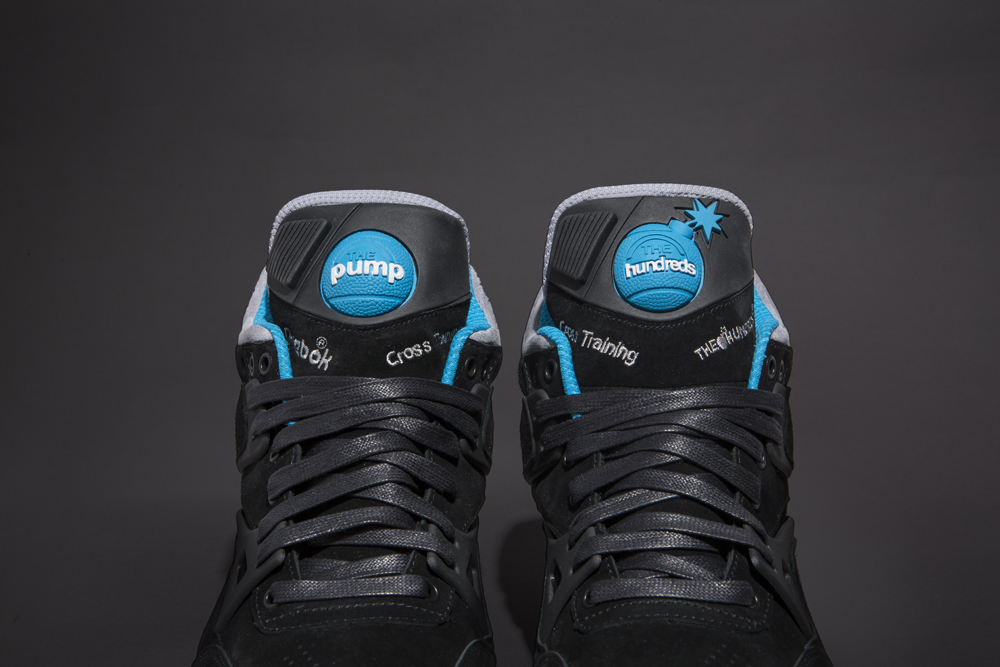 A rare alteration of the original design, the "The Hundreds X Reebok Pump" AXT features a re-appropriation of the ubiquitous Pump, now a collaboratively branded "Solid Bomb" on the left shoe tongue. This is accompanied by unique matte finish trims, custom printed in-soles, and branded accents on the body and laces.
The limited The Hundreds X Reebok Pump collection consists of two collaborative T-shirts and two pairs of Reebok AXT Pumps, dubbed the "Coldwaters," featuring Black/Blue and Green/Pink color-ways.
"Rebomb" T-Shirt.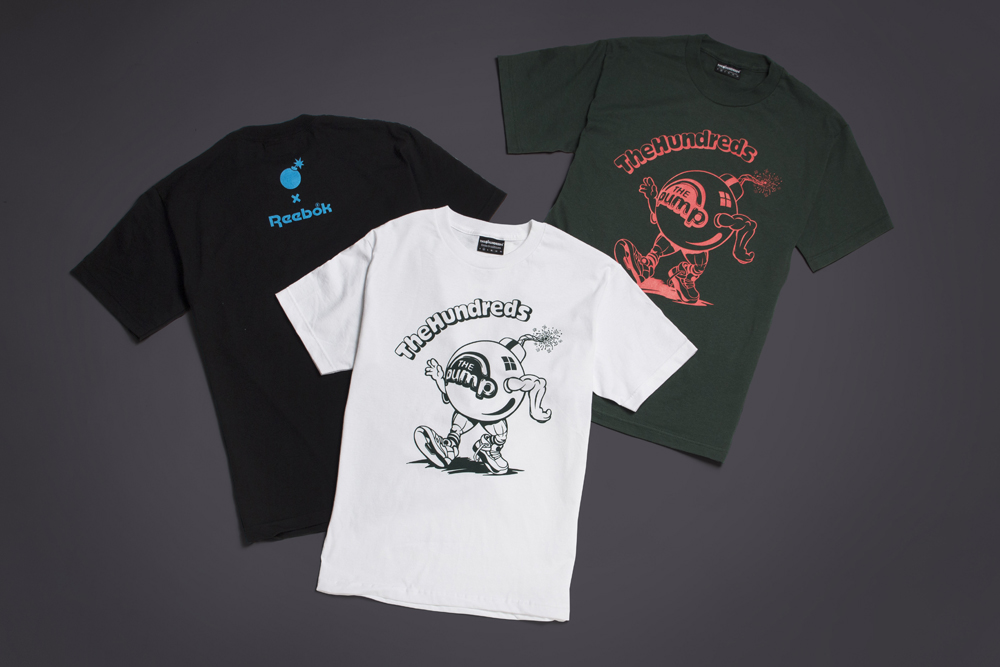 "Pump It Up" T-Shirt.