The Hundreds is pleased to announce the release of The Hundreds skateboard in collaboration with Penny Skateboards, marking the first of its kind. The skateboard is available in incredibly limited quantities and is set to release worldwide on Thursday, February 16, 2012.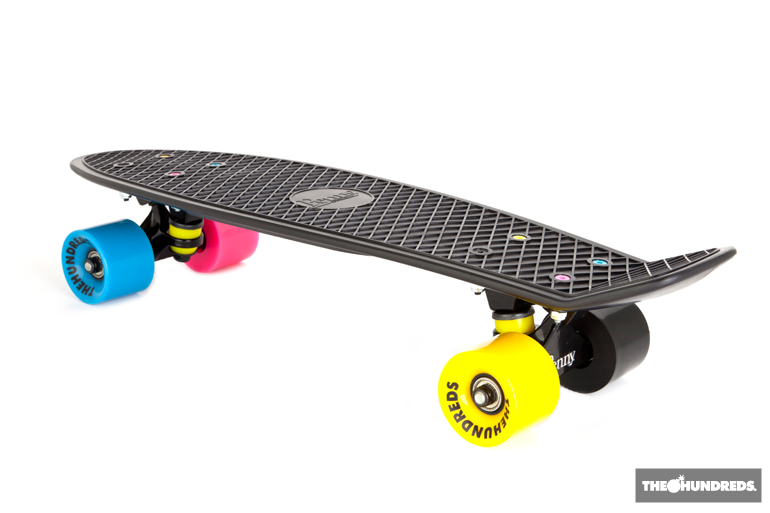 The board reflects a sleek design, common to both Penny Skateboards and The Hundreds, featuring a black body and multi-colored "CMYK" themed wheels; it's a unique twist on one of the most beloved boards in the world of skateboarding.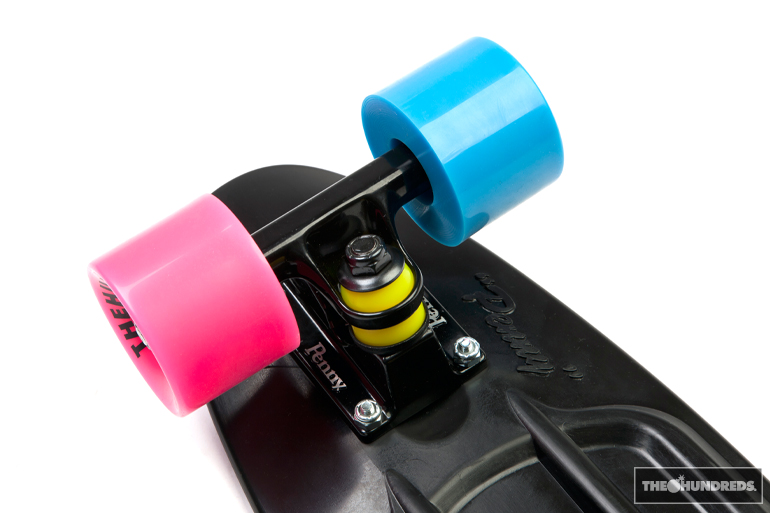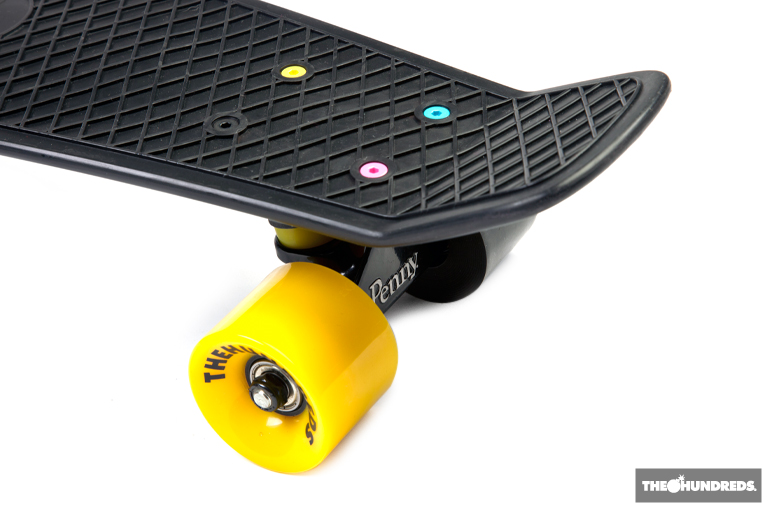 The board can also conveniently fit inside The Hundreds Jon Bag.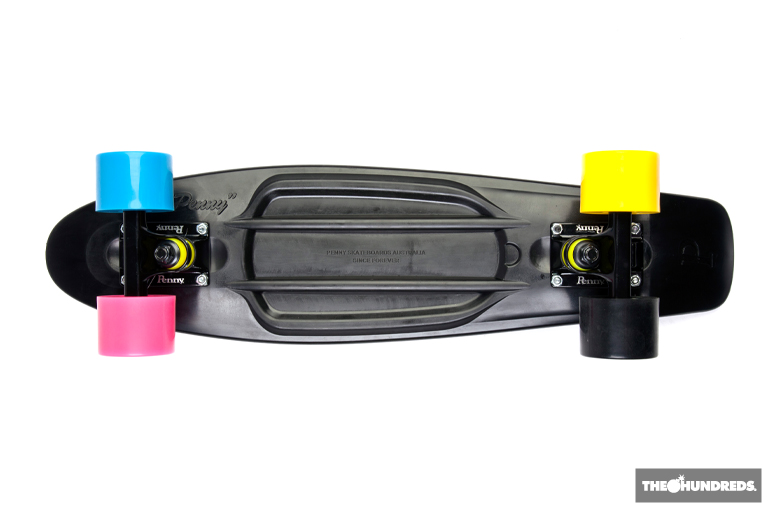 This is Penny Skateboards' first collaboration with anyone – producing only 400 boards at $120 each, and available at fine retail skate shops across the globe.