So one of my favorite artists out right now is Los Angeles-based artist and illustrator Jay Howell, and we've decidedto bring you a really awesome, exclusive tee that will only be available at The Hundreds Los Angeles, San Francisco, New York, and Santa Monica flagship locations on Thursday, March 1st.
Jay's work is unmistakable and we've been seeing it pop up everywhere; from music videos to television shows, skate decks, and even on the torn out pages of romance novels. Check out what he created for us at The Hundreds – a bunch of hilarious punk dudes skateboarding, drinking and fighting.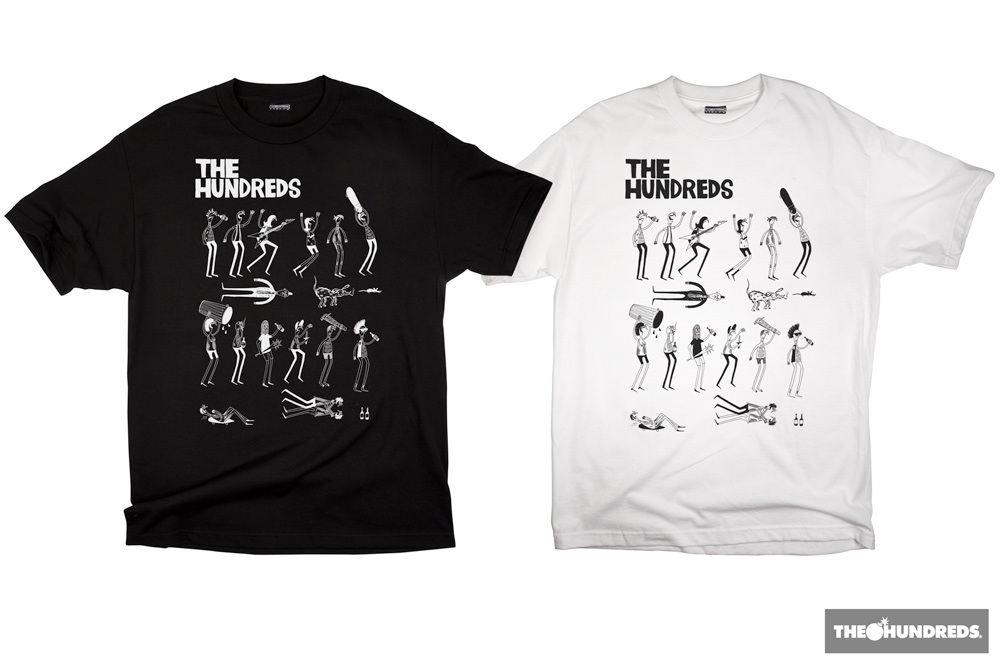 Plus, if you're in the San Francisco area, Jay's got a show up with Mark Whalen at FFDG called Midnight on the Sun. The show's now up until March 24th but all the art's sold out! What'd you expect for $100 a pop?