The Hundreds is proud to announce The Hundreds X Amoeba Music, our collaboration with the world's largest independent record store. The collaboration will be available at The Hundreds Los Angeles, Amoeba Music locations, and our Online Shop (US and UK).
Amoeba Music is not only the world's largest independent record store—it's a cultural institution that champions the spirit of music. Founded by two music lovers Marc Weinstein and Dave Prinz in Berkeley in 1990, Amoeba was created as a superior alternative to corporate chain stores, with current locations in San Francisco and Hollywood. Additional to a hugely diverse stock of vintage and collectible vinyl, CDs, and DVDs, Amoeba houses a staff of eclectic, knowledgeable, and passionate music veterans and musicians. Their top-notch regular live music programming and Webby Award-winning What's In My Bag video series make Amoeba much more than just a record store. Always prioritizing community-building and independent values, Amoeba continues to survive and thrive in an ever-changing landscape of new platforms for music heads.
"I've never been about the money. I've always been about spreading the gospel of music and what it can mean for humanity... I just love the spiritual connection people have with their artists and their music." -Amoeba co-founder Marc Weinstein (read our interview with Marc HERE!)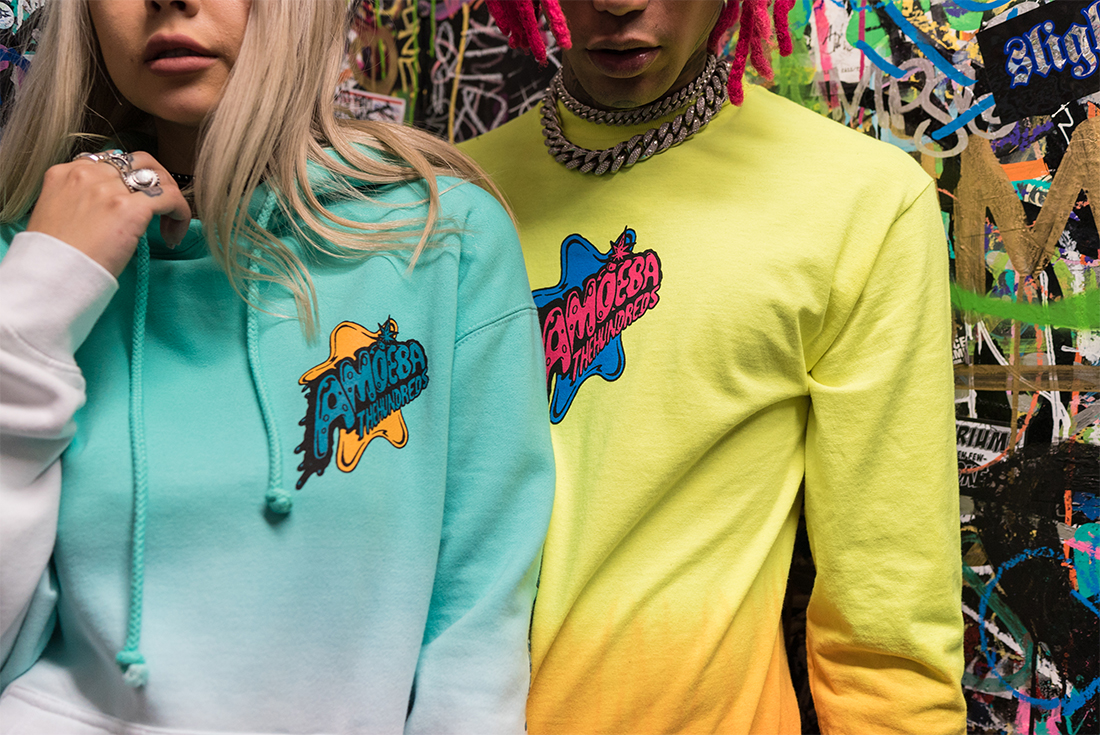 Because The Hundreds is a brand led by music lovers, hardcore kids, and hip-hop heads, we're extra proud to present our The Hundreds X Amoeba Music collection, which includes a series of short-sleeve and long-sleeve T-shirts, a pullover, tote bag, and hat. A dip-dye technique is used throughout the capsule in multiple colorways, with graphics including Amoeba's iconic logo (blown up on the "Oversize" T-shirt) and more graphics from the landmark music store's history.
"Amoeba [is the] mecca for championing every corner of musical creation; a bridge between artist and listener that taught me there's always someone ready to hear something new." -Alexander Spit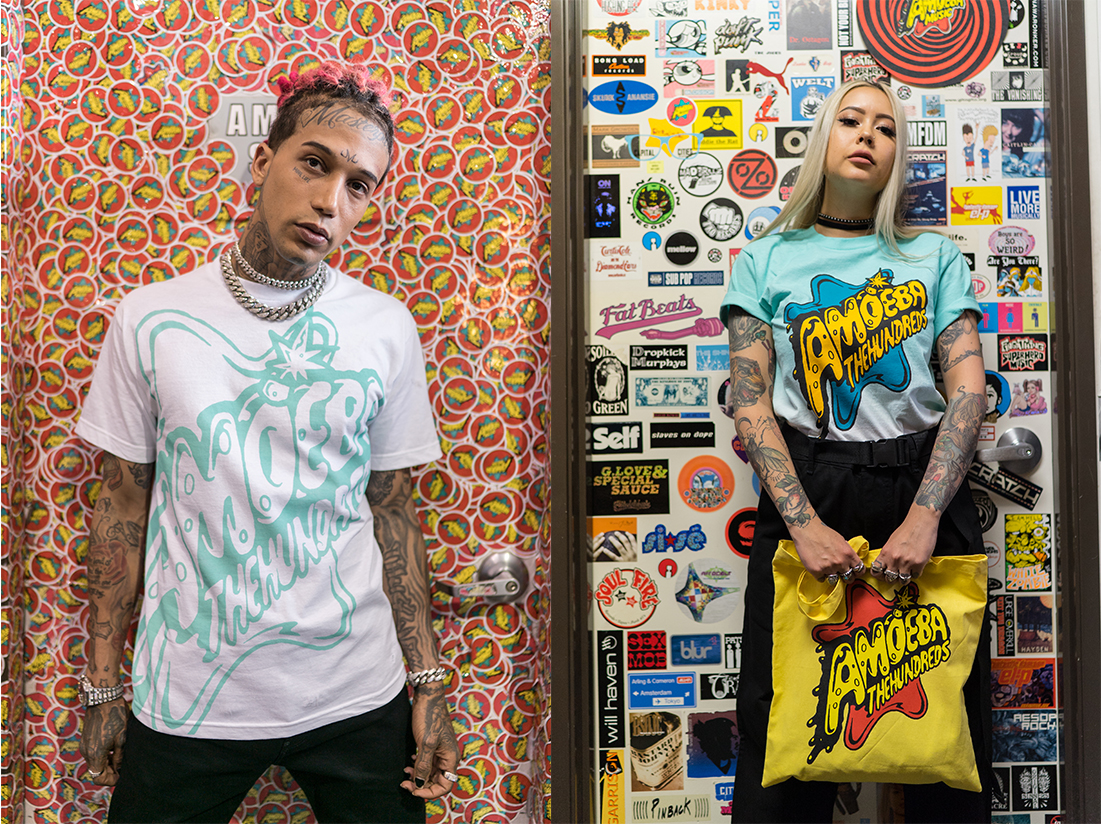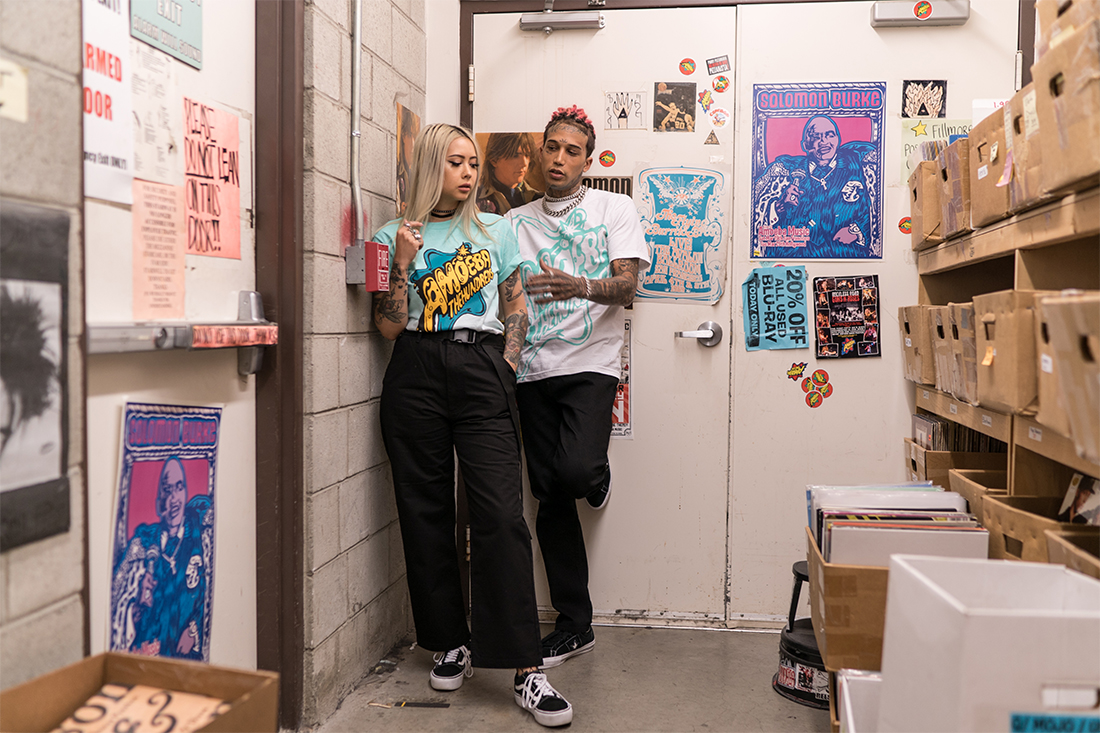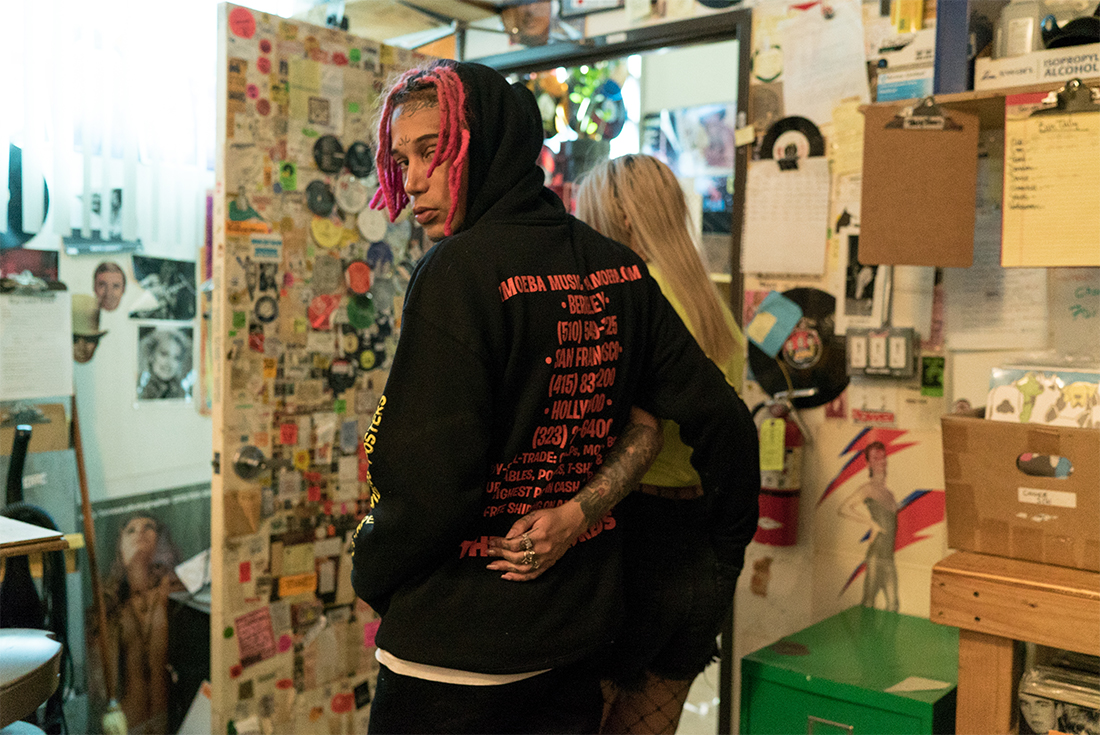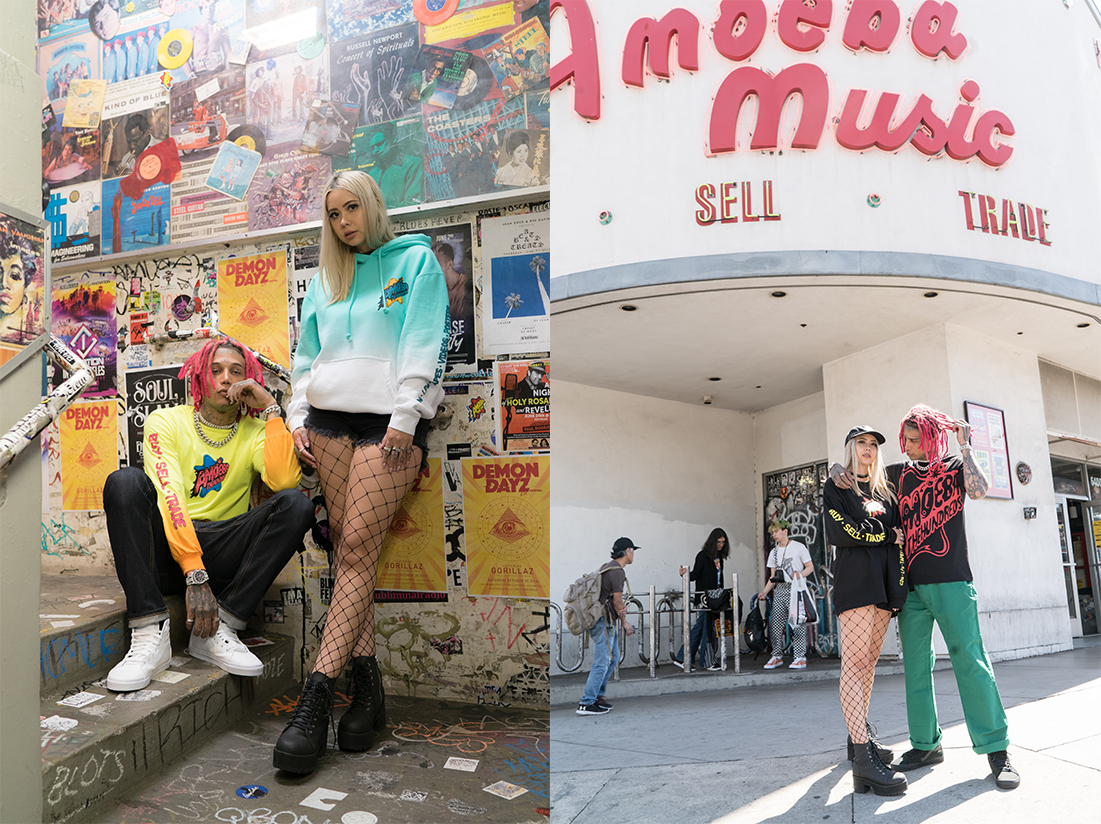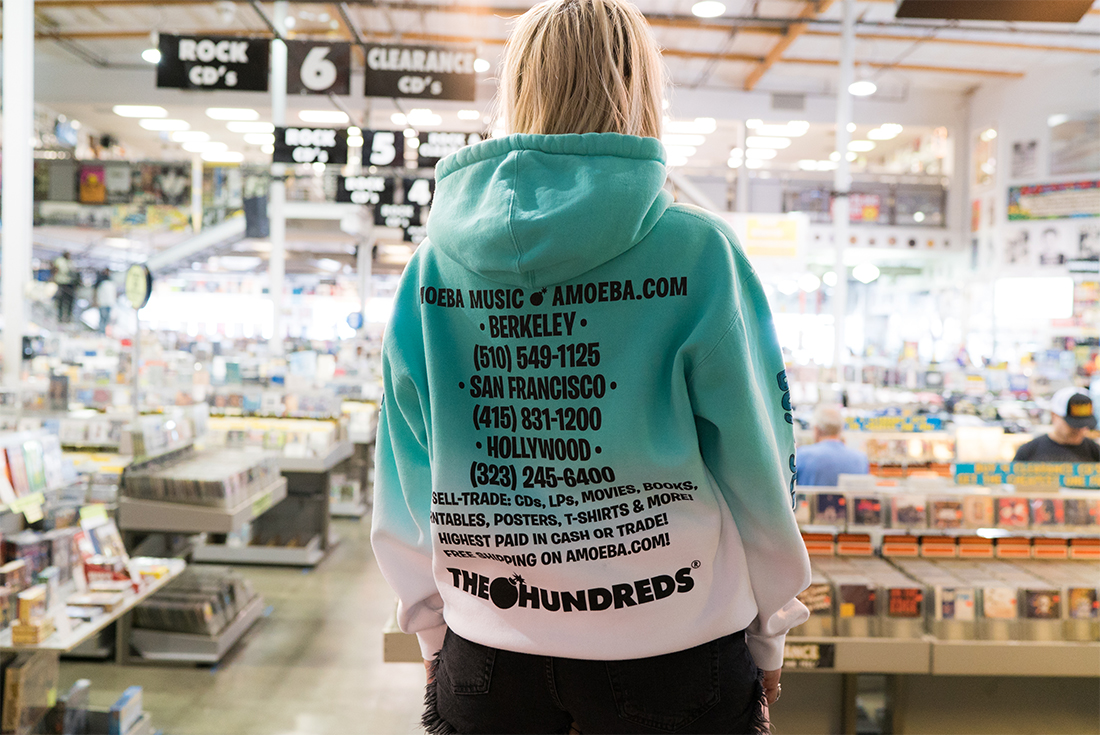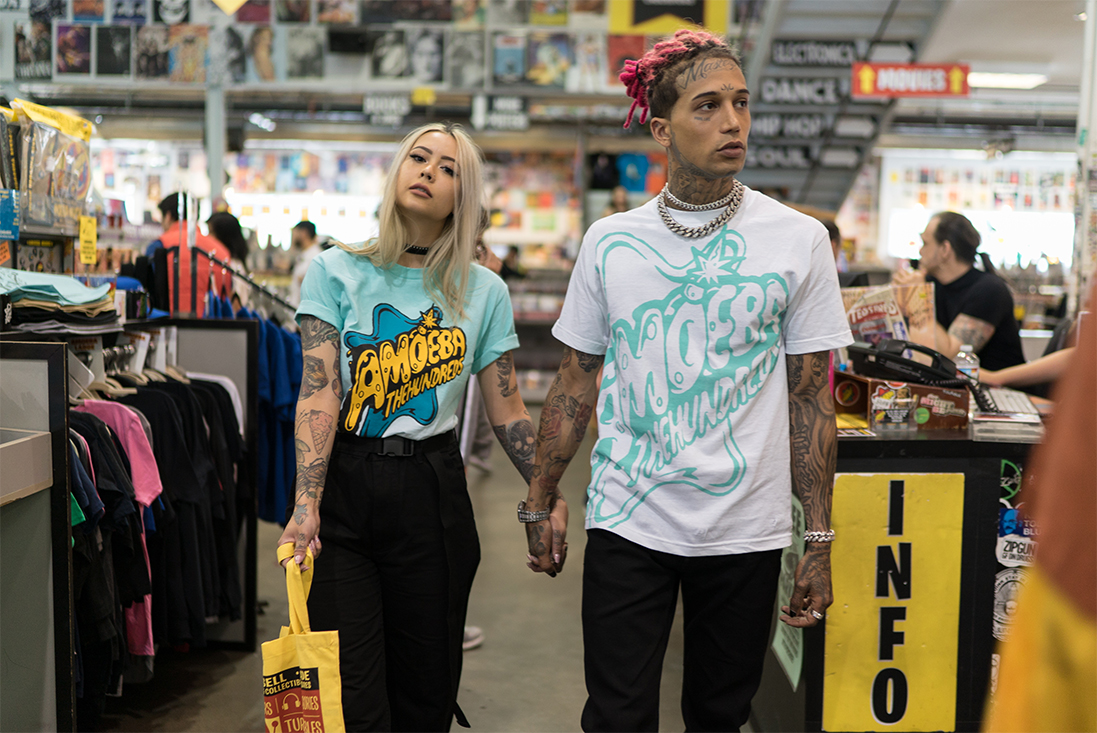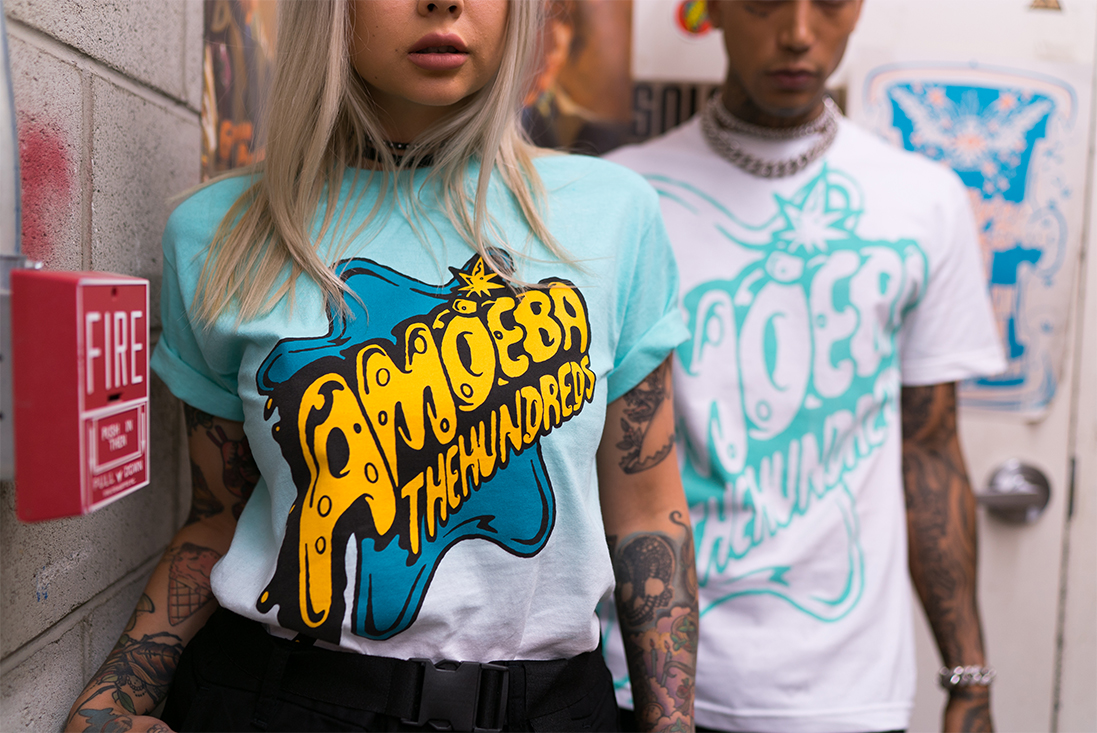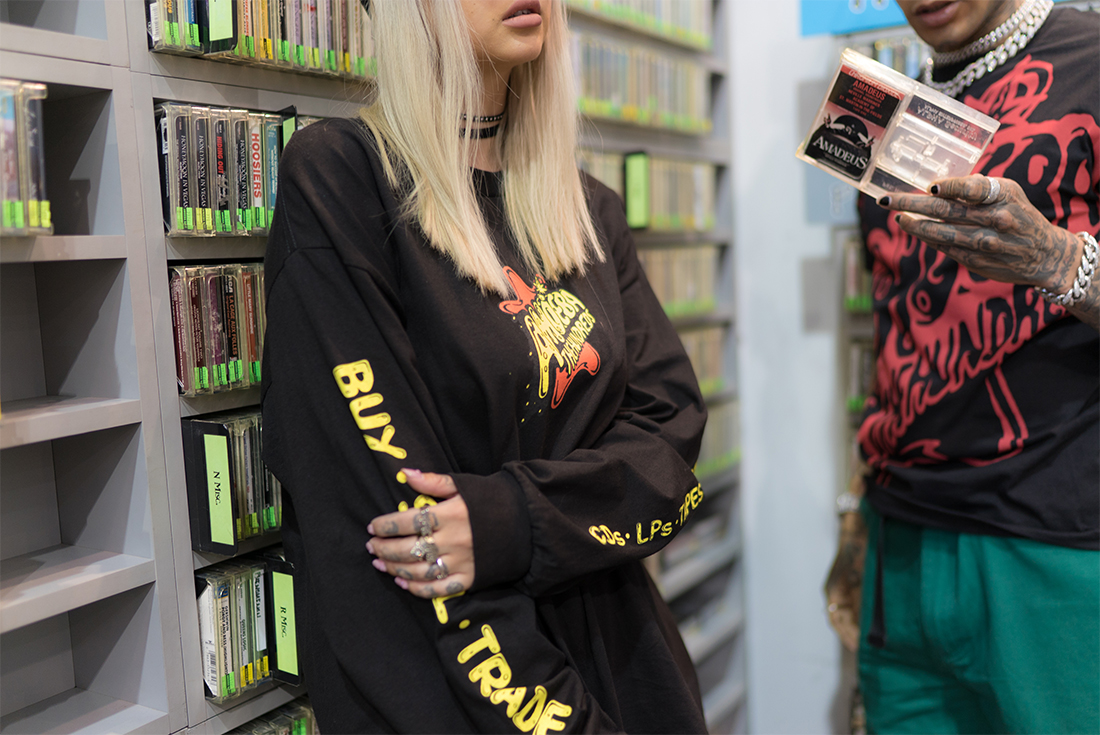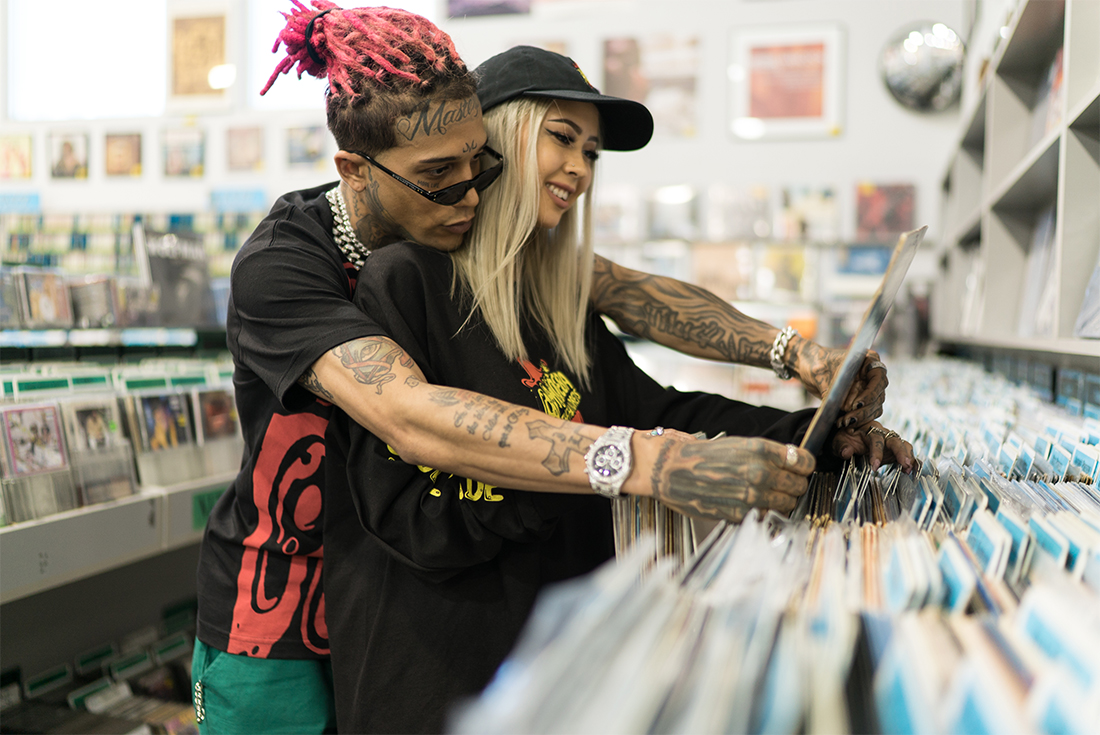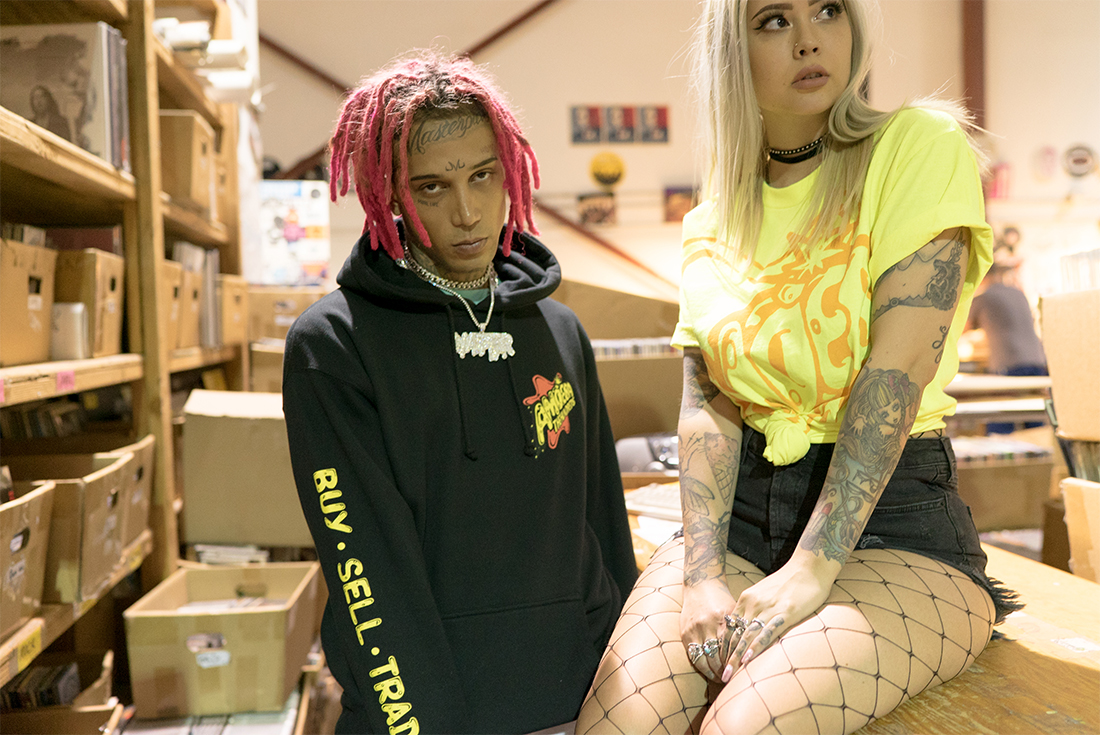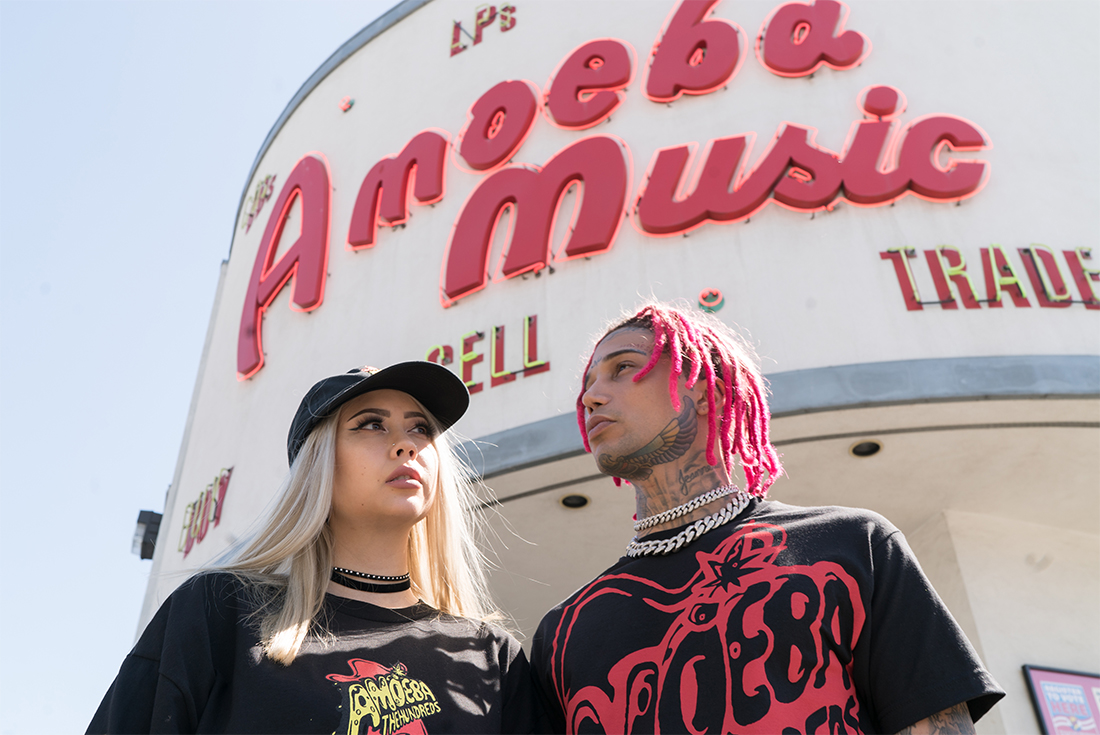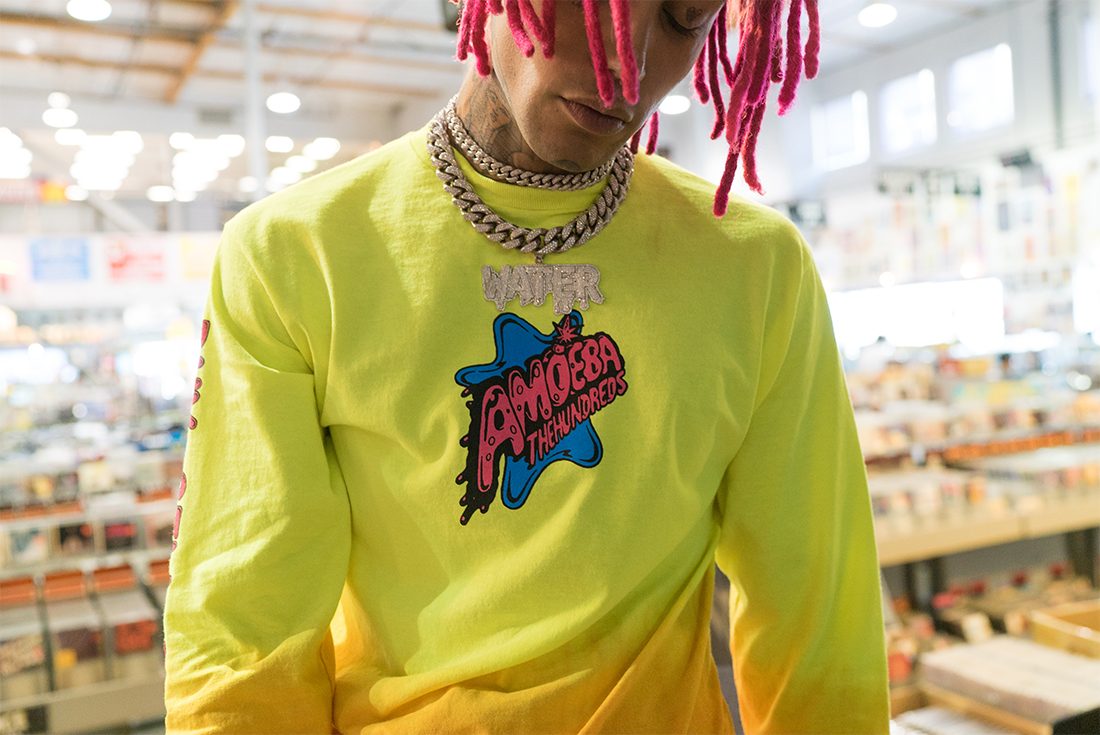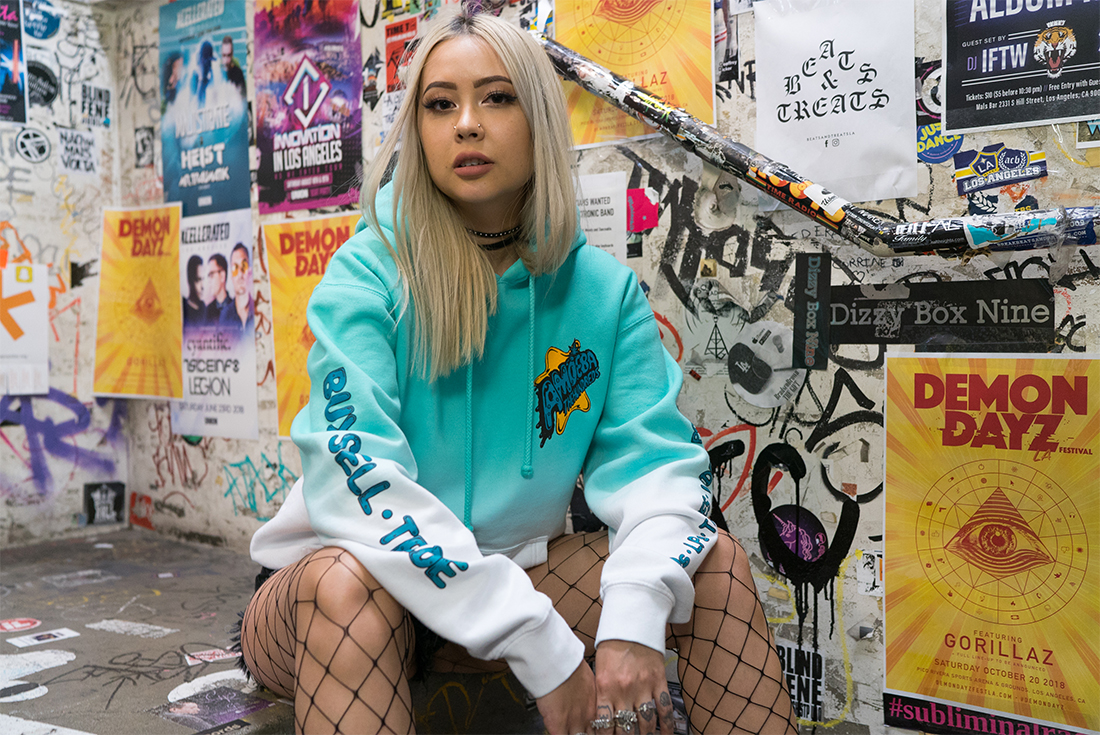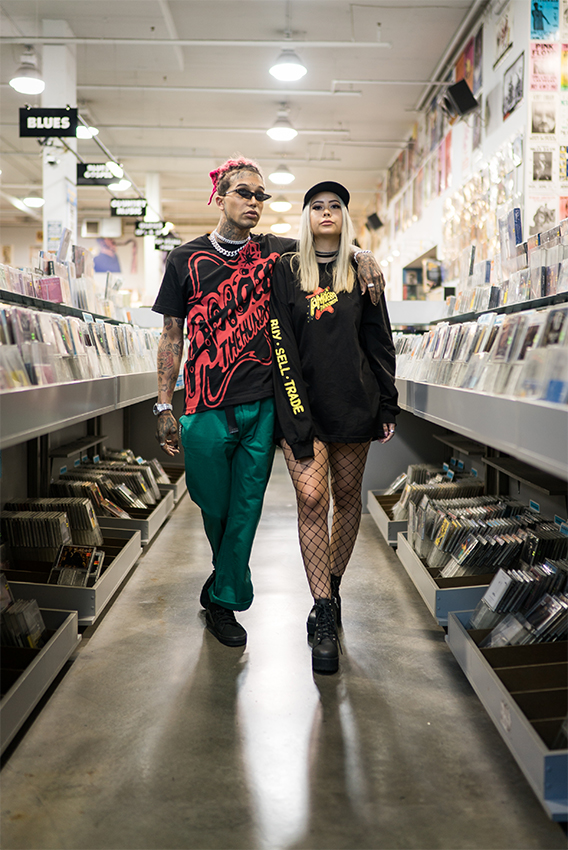 ***
About Amoeba:
Amoeba Music, the world's largest independent record store, draws all kinds of customers seeking rare, hard-to-find and not-so-hard to find albums, movies, and memorabilia. Born in Berkeley, CA, Amoeba Music is inspired by many of the great independent record stores. We stock everything in our three stores and on Amoeba.com — from the most popular artists to the most obscure in all genres. Our staff is an all-star team of record store veterans who make music their lives in one way or another. Many are musicians themselves and their collective depth of knowledge is virtually unparalleled in the business. In addition to music, Amoeba carries a vast selection of movies (all formats) as well as t-shirts, posters, collectibles and more.
About The Hundreds:
The Hundreds is a 2-part project that houses a Classic Californian Streetwear brand and media platform dedicated to Global Street Culture. Founded by Bobby Kim (Bobby Hundreds) and Ben Shenassafar (Ben Hundreds) in 2003, the Los Angeles-based company incorporates their trademark attitude and personal perspective on street subculture, with an emphasis on people over product. The Hundreds clothing encompasses T-shirts, denim, wovens, fleece, headwear, and outerwear. Much of the brand narrative is told through collaborations, with partners like Disney, adidas, and Garfield. Currently, The Hundreds is stocked worldwide, with a flagship location in L.A.'s Fairfax District (est. 2007).