The Hundreds is pleased to announce the release of the store exclusive tee shirt collection available today only at The Hundreds Los Angeles, The Hundreds San Francisco, The Hundreds New York, and The Hundreds Santa Monica flagship locations. The store exclusive tees were designed with each of the four The Hundreds flagship cities in mind, tailoring graphics specifically for each location. Cool, right? And completely exclusive! Check out each design below:
The Trackstar tee, inspired by the look and design of vintage track and field gear.
The Mascot tee, featuring some pretty obscure characters that The Hundreds design team dug deep to find. The Los Angeles tee features Bailey, an old LA Kings mascot; New York features a character based off of the old New York Mets mascot; San Francisco, an old 49ers miner mascot; and Santa Monica features Inky, a mascot often found in and around the Santa Monica pier.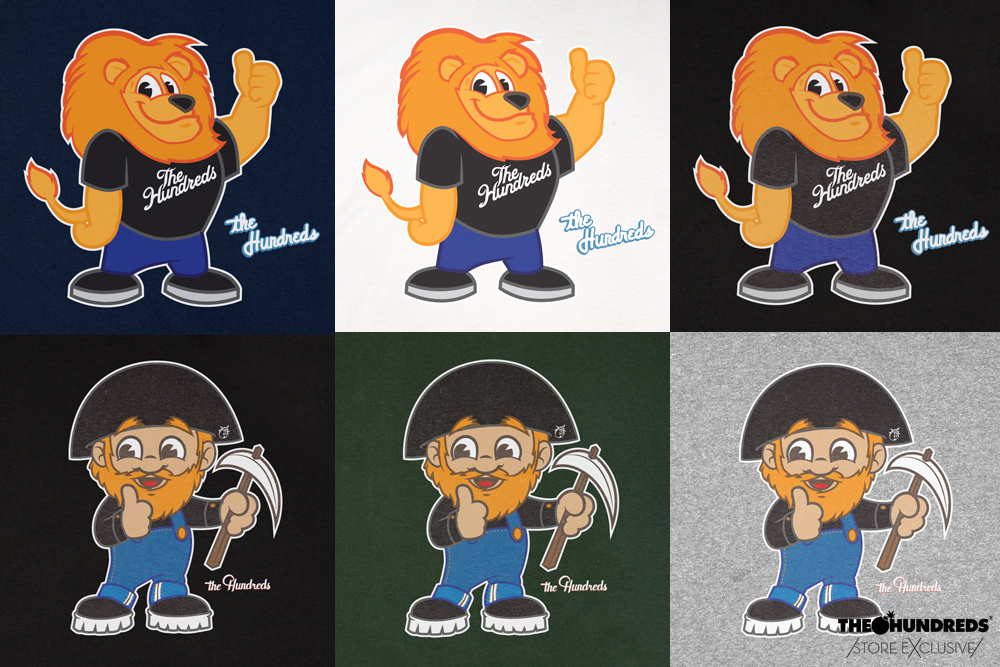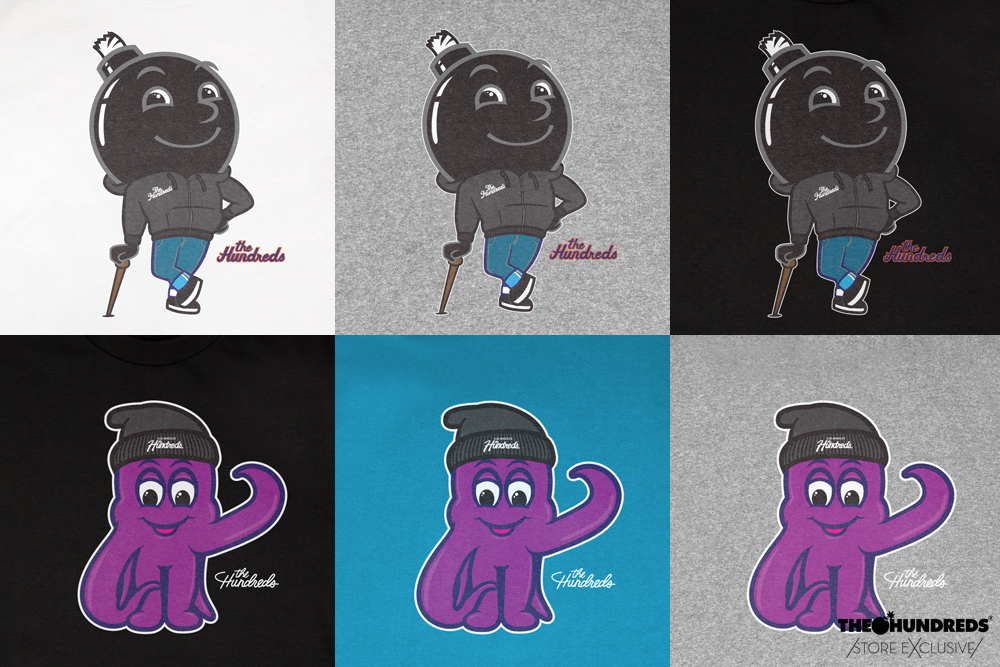 The Fog/Smog tee features city specific designs of each of The Hundreds flagship locations – the landscape of the great cities covered in either fog or smog.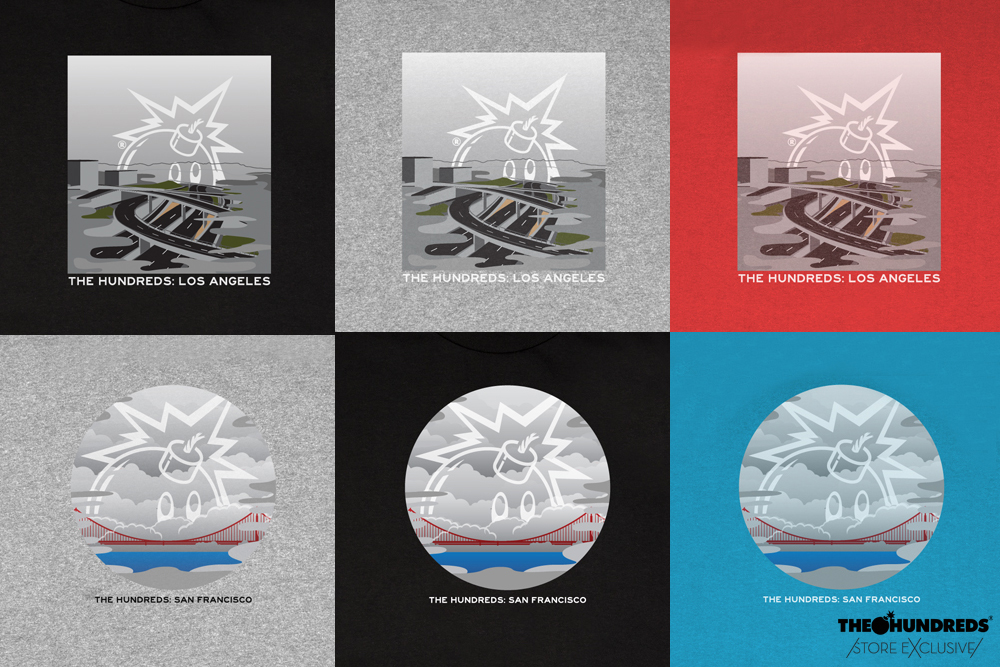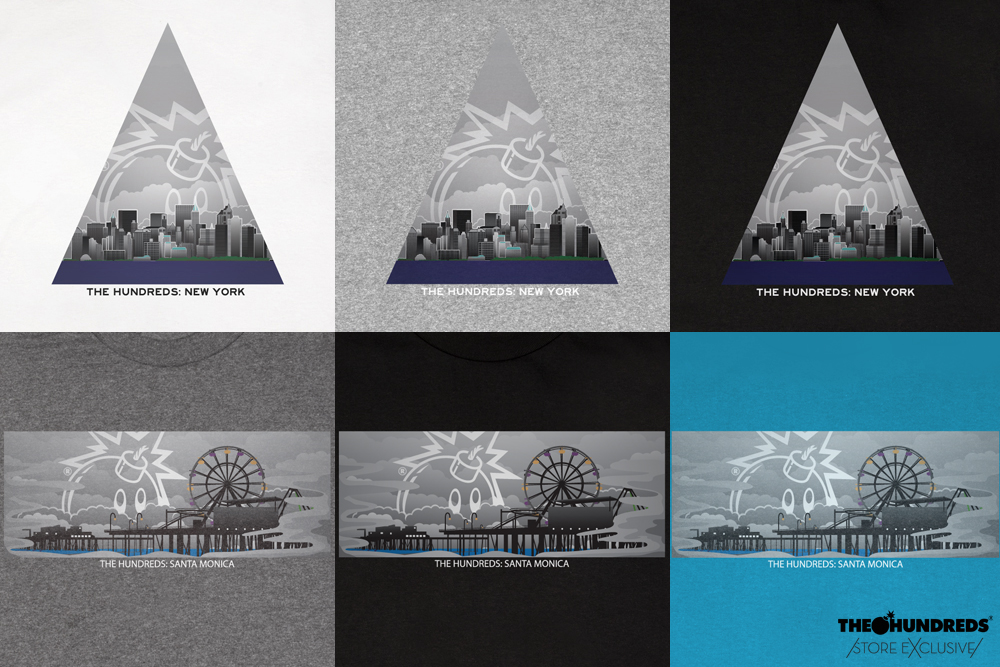 The Neon tee features graphics tailored to each flagship city with a design inspired by vintage neon signs you can still find today, if you're lucky.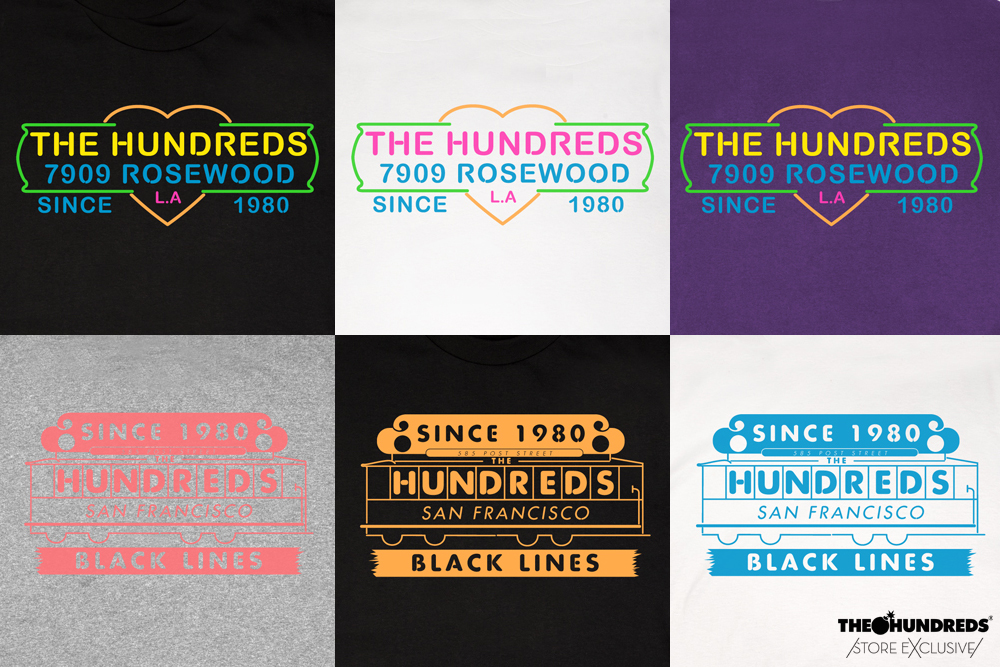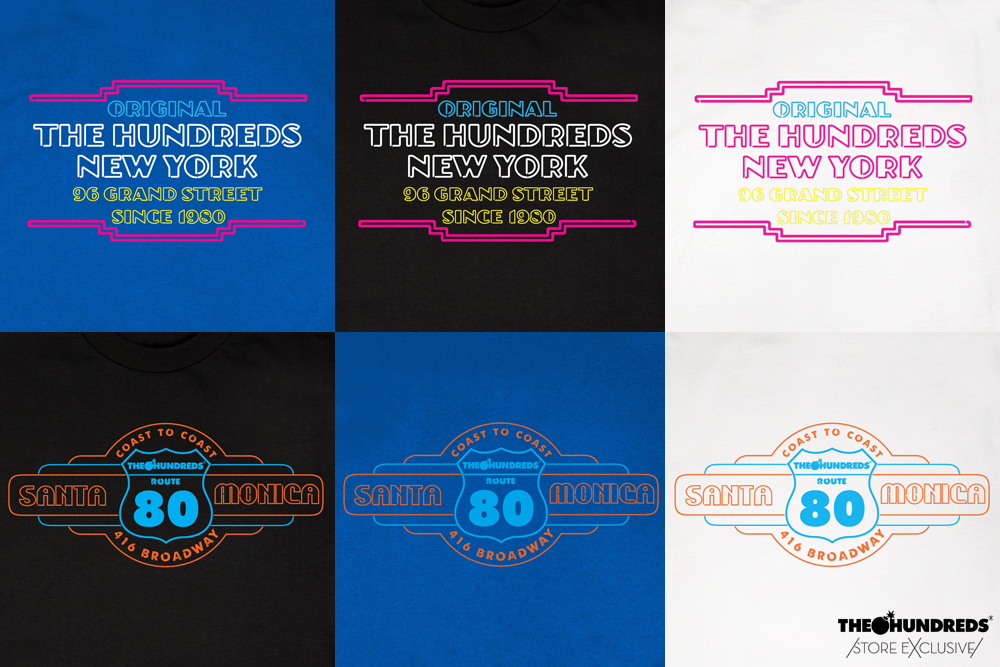 Rep your city with The Hundreds City tee, inspired by vintage fitness tees and featuring a clean design.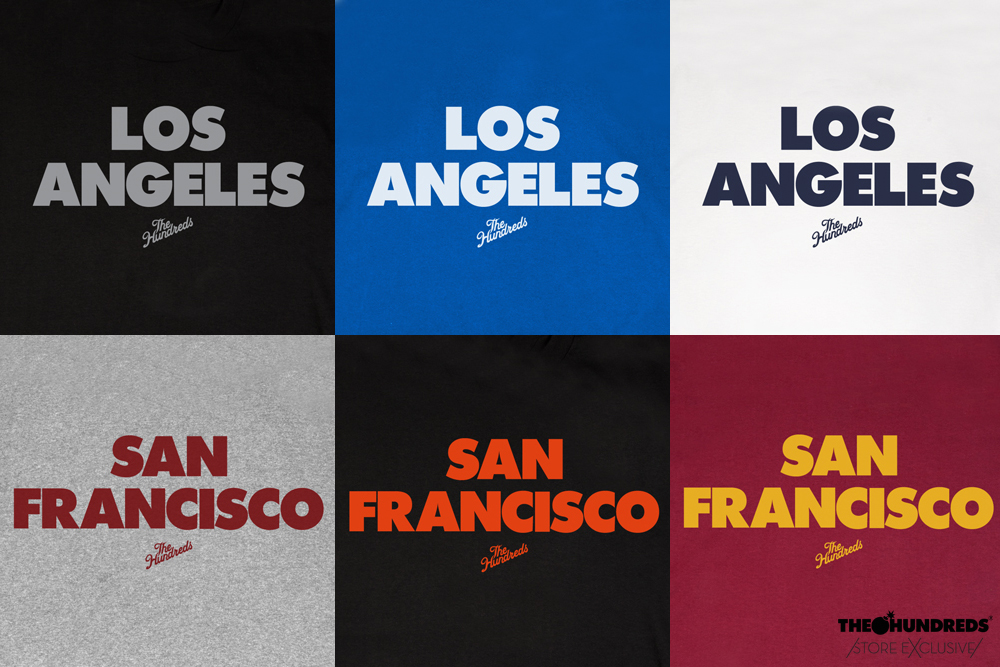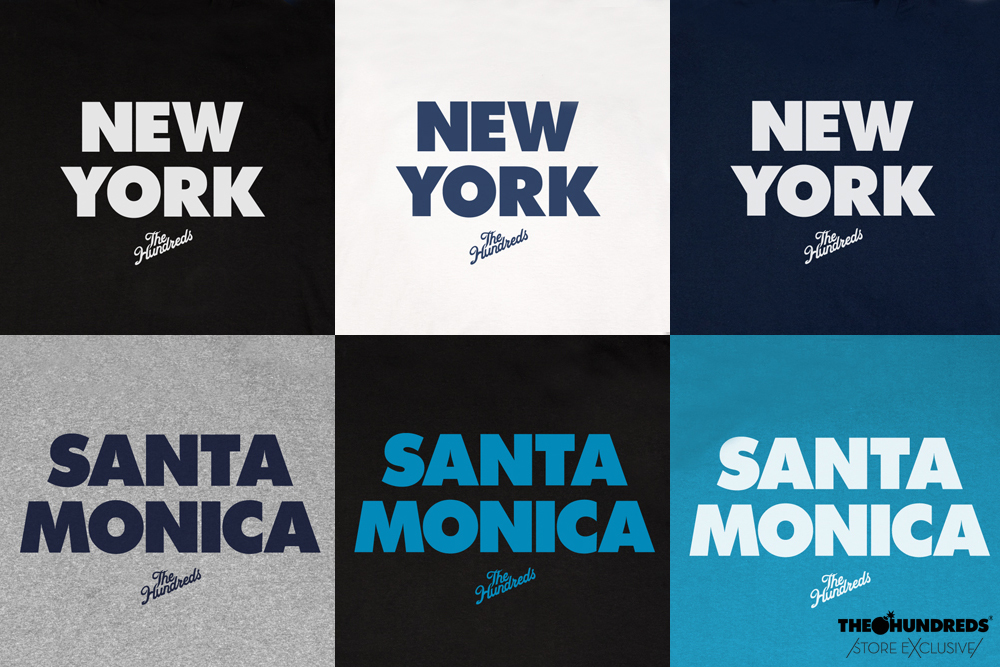 The Address tee may look like a familiar design, but it is rare. Only available at it's the specific location stated on the shirt, the Address tee is a fan favorite and never goes out of style.