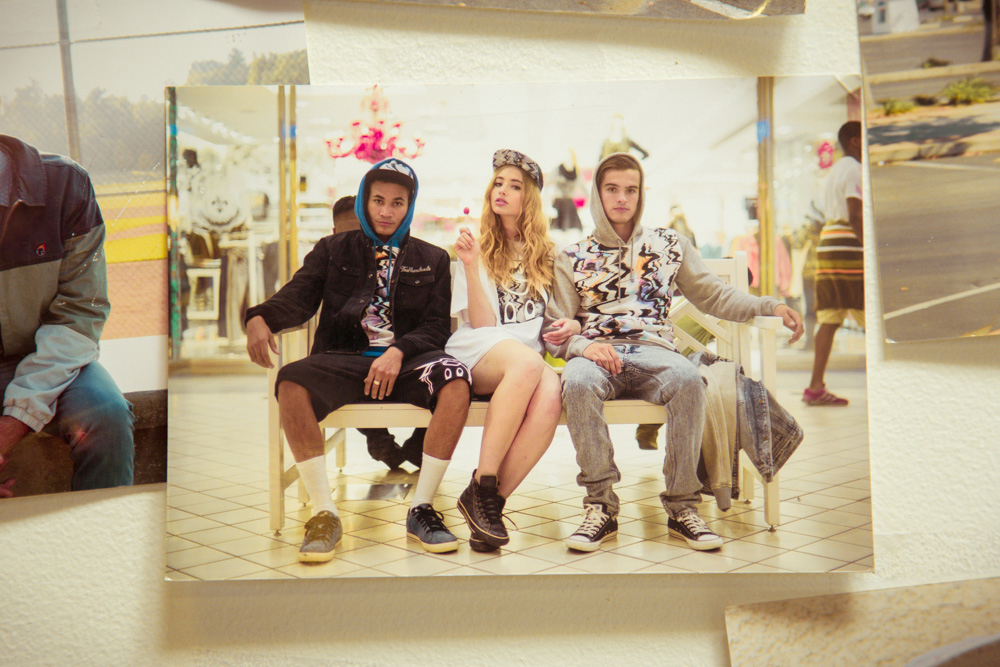 The Hundreds is pleased to announce the release of the The Hundreds Spring 2014 editorial lookbook, featuring highlighted looks styled by Alexa Demie and photographed by Bobby Kim.
Spring 2014 is a nod to the '90s, although not in the predictable sense. Glancing over – if not ignoring – the more mediated memories of this era, we dig deeper into the true style landscape. This isn't the '90s painted across TRL and teen movies, but the '90s of American suburbs and average, cornerstore youth. So instead of grunge and gangster rap references, we looked to Magic Eye™ posters, scrambled porn channels, and lenticular art as media to tell the story of American suburbia at the turn of the millennium.
""The '90s were such a substantial part of my youth, but in reality my memories of that time period keep fading out. We wanted to come up with this photo idea where the models keep fading out, and then I realized that it probably stems from my obsession with the Back to the Future trilogy." – Bobby Hundreds
The The Hundreds Spring 2014 collection is slated to release at all The Hundreds flagship locations (THLA, THNY, THSF and THSM) and authorized retailers worldwide on Thursday, January 30, 2014. The line will also be available through The Hundreds' online shop beginning the following Monday, February 3, 2014.