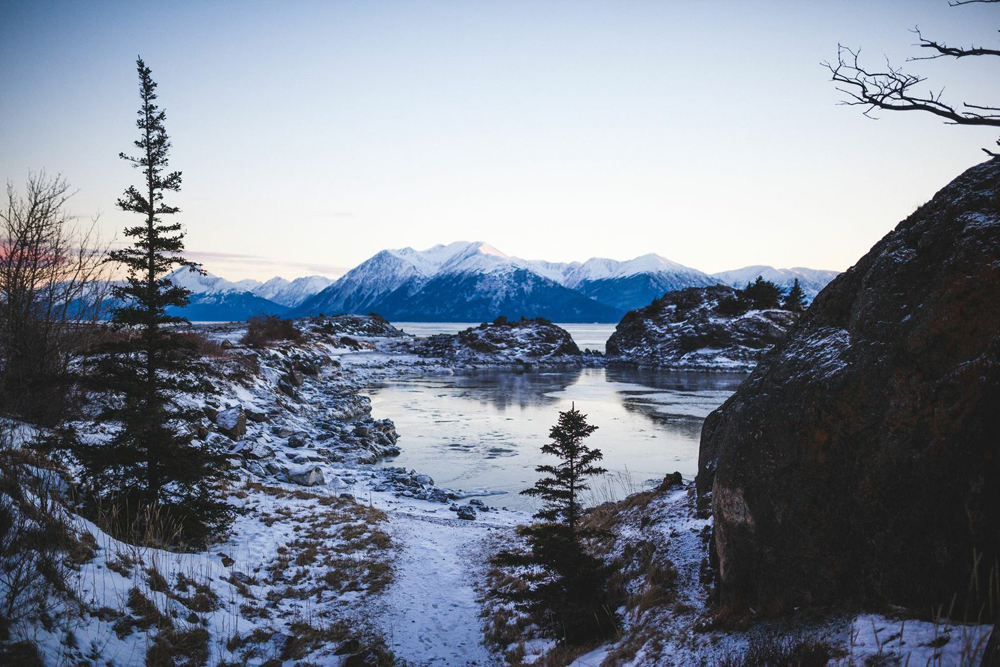 The Hundreds makes great winter gear.
Yeah, you read that correctly. The Hundreds, based out of sunny L.A. which has probably never seen a single flake of snow, makes winter gear that kept me from freezin' this past week.
I don't know how often you guys peep the weather channel but over the past week, Anchorage, AK has received 14+ inches of snow, with temperatures as low as -10 degrees. Trust me when I say it's not the best thing in the world. But being a non-self-described photographer means doing whatever it takes to get the shots you need. You can't always let the weather get you down.
So instead of wearing our normal gear, my homies and I switched things up and tried a few pieces from The Hundreds Winter '13 collection. The fact that I'm able to type these words right now and didn't lose any fingers to frostbite is a good sign, but all jokes aside the gear held up well beyond my expectations.
Each of the different layers played a role in keeping me warm. My favorite pieces were The Lawrence long sleeve tee, paired up with The Chronic jacket (extra warm, y'all ain't getting that one back), the Manos gloves and a Crisp beanie. My homie Austin is a lot more Alaskan than I am so he was fine with the Bear Witness tee, the Hacket button-up flannel, and a scarf.
Overall, I was more than stoked on everything, and I was even able to get some decent photos.
And shoutout to the Papparazzi 3 and the Evacuate Duffle for holding all the photo stuff while we hiked around.