He's captivated a die-hard following of fans—and they've never seen the man behind the mask. Hip-hop's favorite villain, DOOM (formerly MF DOOM), has been revered as a trailblazing icon of the culture—a jack of all trades that pioneered an indie hip-hop revolution. Devoid of social media and the trappings of fame, DOOM rules his kingdom from afar—biding his time and waiting for the perfect time to feed his fans with his newest releases. The notoriously reclusive artist has finally stepped from behind the shadows to work with The Hundreds for a new capsule collection that celebrates the genius of hip-hop's greatest antagonist.
Working closely with the man himself, The Hundreds X DOOM serves as a reminder of how powerful the DOOM iconography is—as it features his signature "MASK," "DOOM," and "Villy" graphics.
The Hundreds X DOOM is available now at flagship locations and select retailers.
Currently, The Hundreds X DOOM has sold out in our Online Shop, so check the below list for select retailers where you can still purchase the collaboration online and in-store.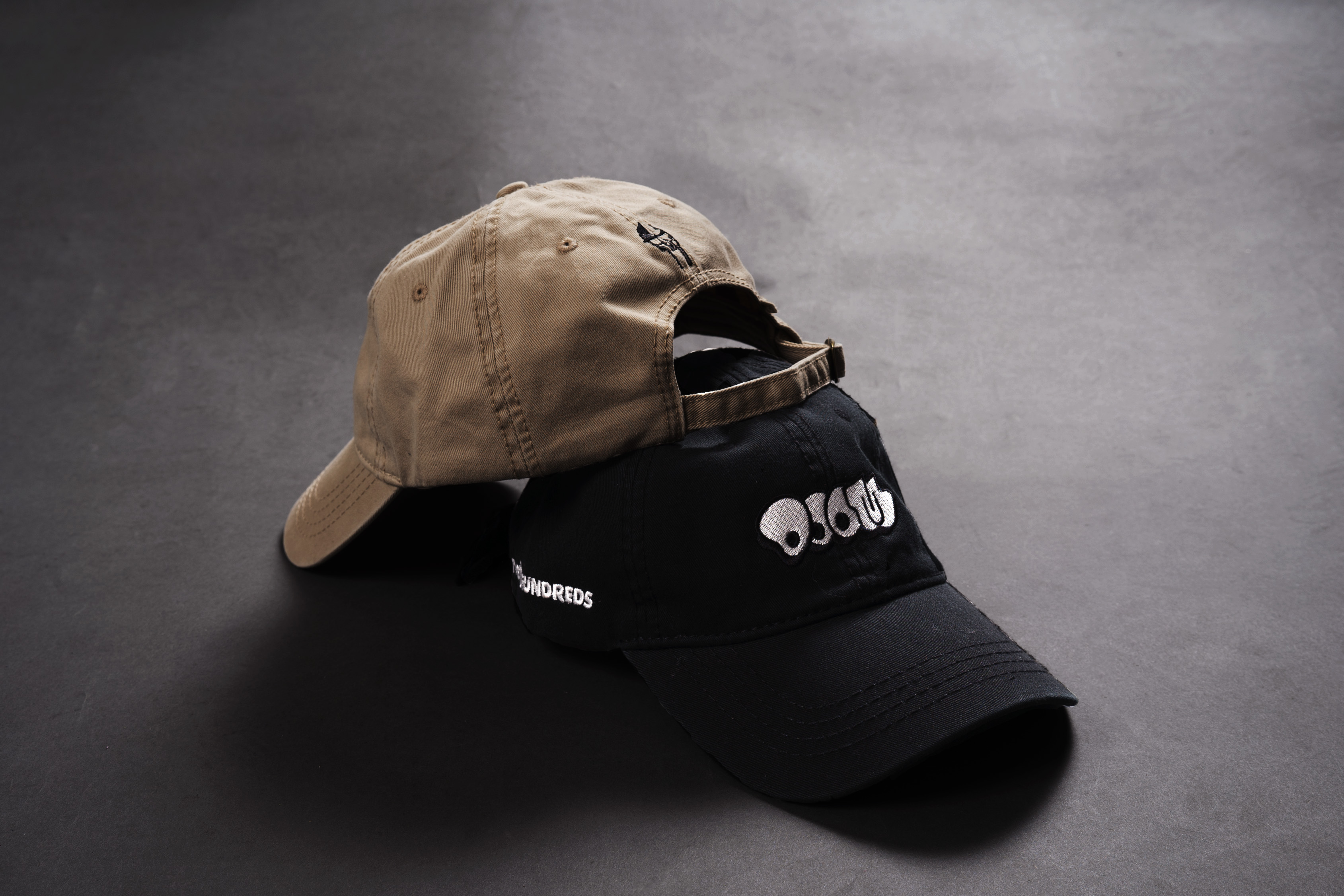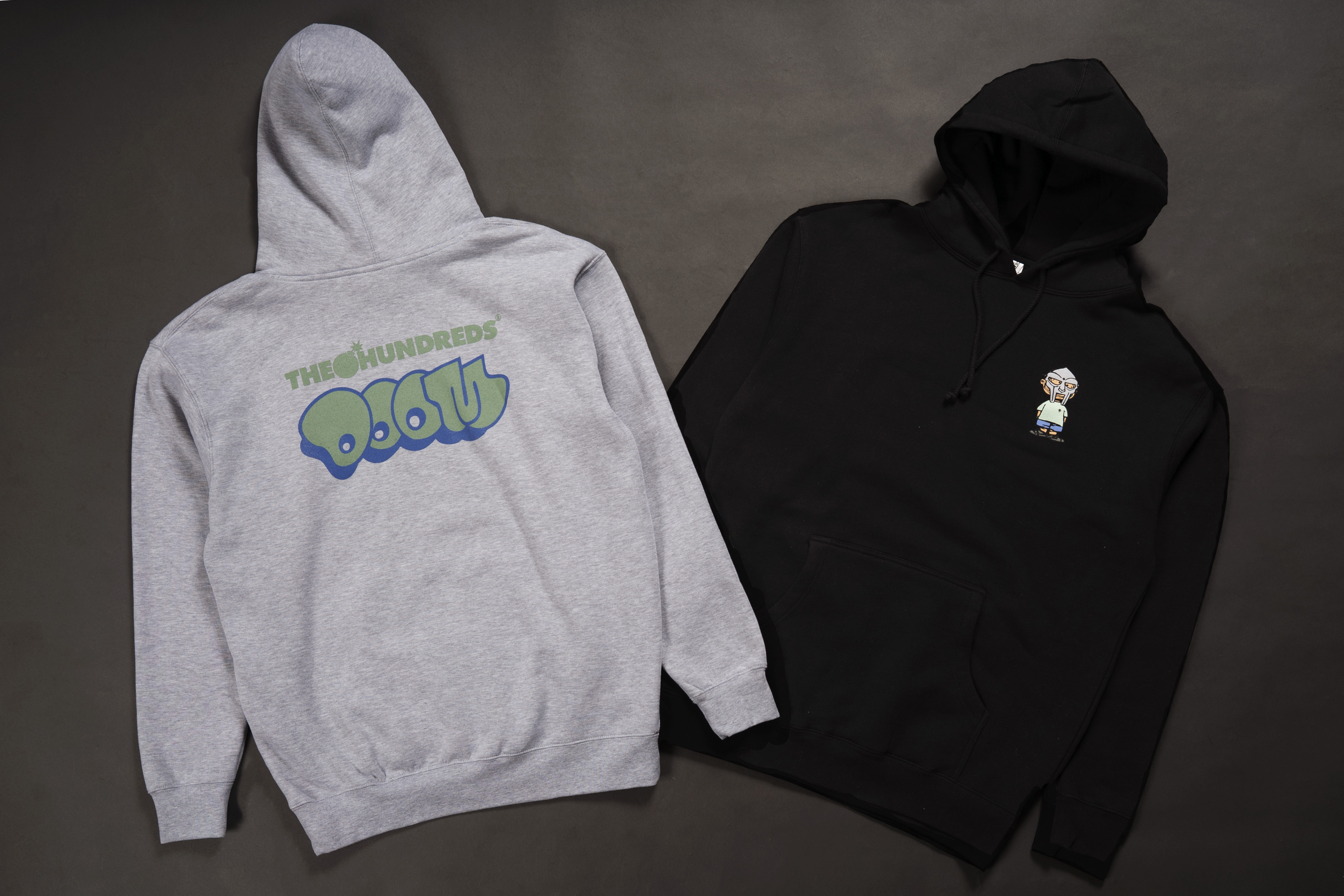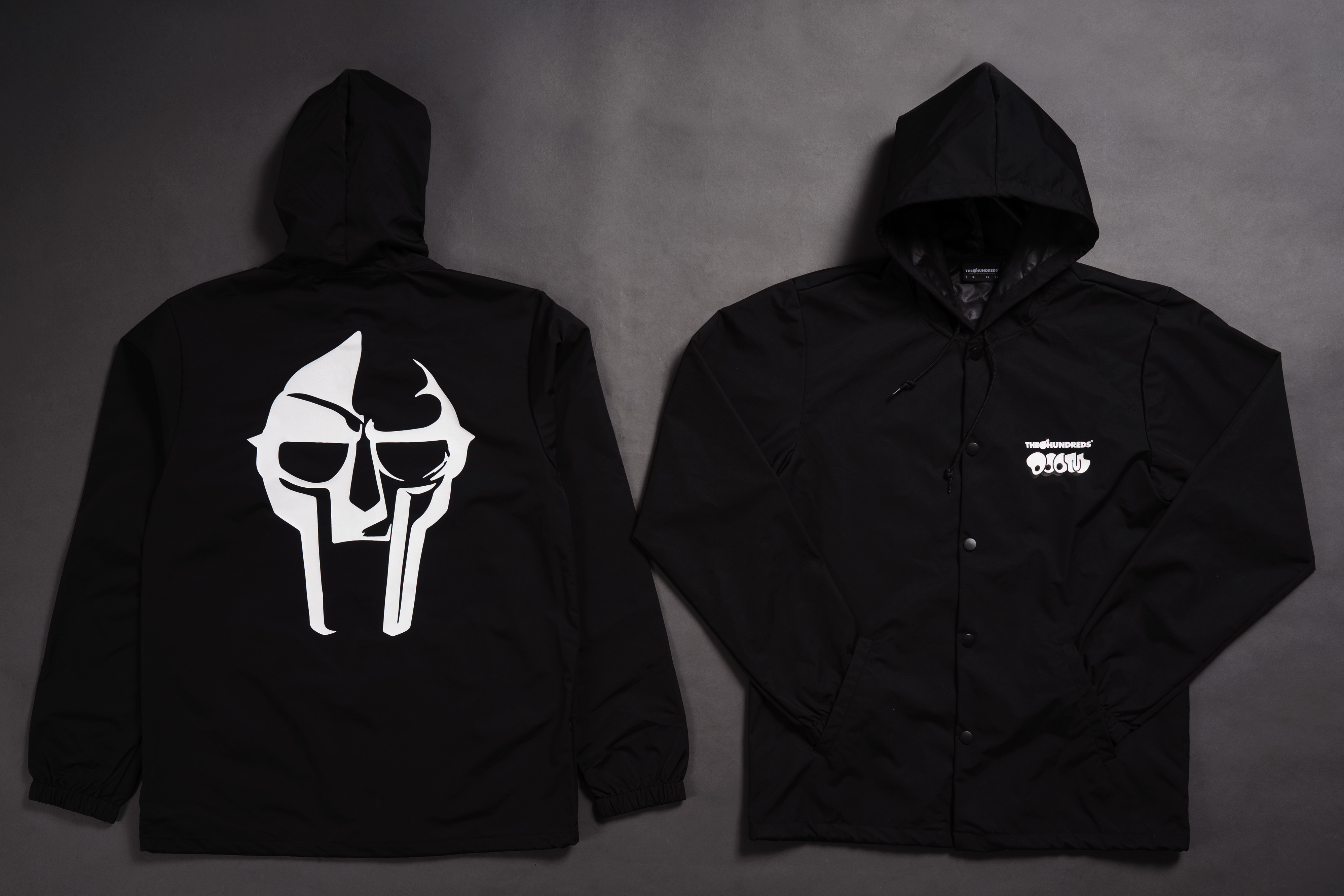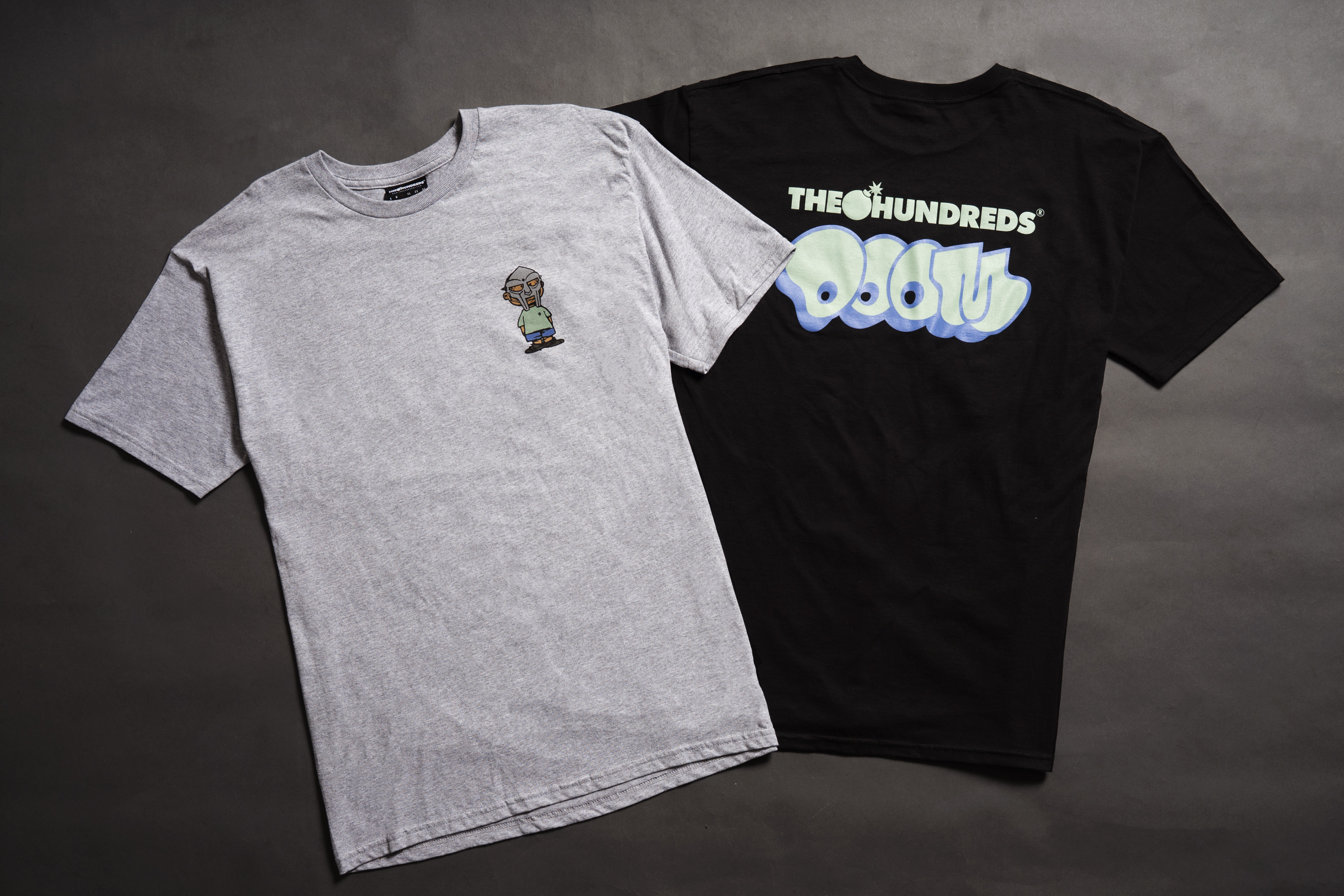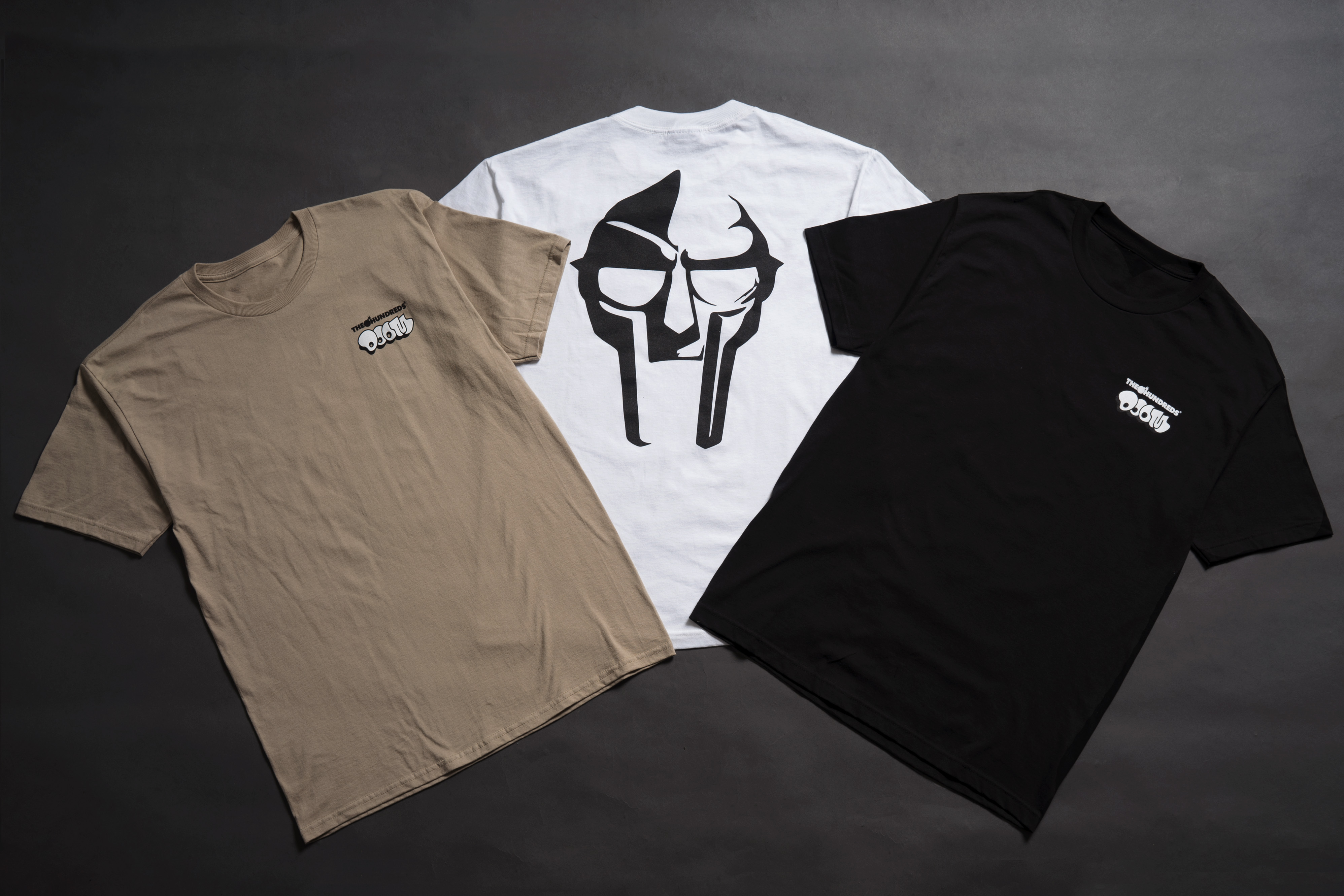 Full list of retailers for The Hundreds X DOOM below:
USA
Active Rideshop (in-store and Online)
Florida:
The Edition Boutique (Miami)
Shoe Gallery (Miami)
Fresh Rags (Pinellas Park)
Sole Fly (Miami)
Wisconsin:
Moda 3 (Milwaukee)
New Jersey:
North Carolina:
New York:
Virginia:
Nexus (Chesapeake)
Maryland:
Persona (Lowell)
Massachusetts:
AWOL (Boston)
Persona (Lowell)
Michigan:
Burn Rubber (Detroit)
Ohio:
Sole Classics (Columbus)
Louisiana:
Rukus (Baton Rouge)
Allstar Outfitters (New Orleans)
Sneaker Politics (New Orleans)
Sneaker Politics (Lafayette)
Pennsylvania:
Homebase (Easton)
Georgia:
Wish ATL (Atlanta)
Missouri:
Volume 1ne (Kansas City)
California:
shoppassport.com (San Louis Obispo)
Billion Creation (Chula Vista)
Boarders Sports (Los Angeles)
Badfish Clothing (San Pedro)
Attic (Buena Park)
Mass Appeal (Salinas)
Family Sports (La Mirada, Downey, Fullerton, Whittier, Costa Mesa)
Revolution (San Diego)
Kings (Montclair)
Colorado:
Community Service (Englewood)
Oregon:
Compound Gallery (Portland)
Arizona:
Swaggz (Phoenix)
UK
Cream, Nuneaton
Sweden