The Hundreds is excited to announce the release of The Hundreds by Aaron Kai headwear, available now in limited quantities at The Hundreds flagship locations, select retailers, and in the Online Shop.
Growing up in Hilo, Hawaii, Aaron Kai always used art as a form of escape. In class, he'd sketch out wave-like shapes to transport himself back to that morning's surf session. Today, the 27-year-old artist is widely known for his signature waves and paintings of pop art iconography in bold primary colors. He currently has installations in Paris, 6 countries in Asia, San Francisco, and Los Angeles. The Hundreds and Aaron Kai have fostered a creative relationship rooted in mutual respect and friendship since we interviewed him back in 2014 when he consequently graced The Hundreds Homebase with a large-scale wave mural (he did it again this year too with a Hosukai mural behind our mini ramp).
The Hundreds by Aaron Kai is one-portion of a collaboration long in the making. The 4-piece headwear collection features embroidered pop culture emblems designed by the artist. The "Cell," "Alco," "Buttox," and "Mary" cotton twill 6-panel unstructured strap-back caps each depict a flip phone, beer and liquor, cartoon-like booties, and a pill bottle of marijuana, respectively. A throwback to his art show in San Francisco, "Vices," the pop motifs on each collaborative The Hundreds by Aaron Kai hat depict an avenue of escapism.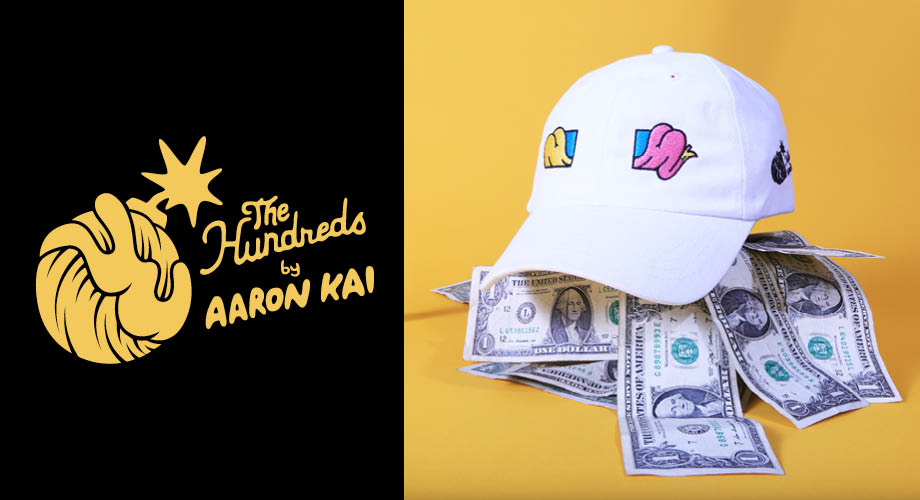 "Cell" 6-panel strap-back cap :: Black, Pink, Light Blue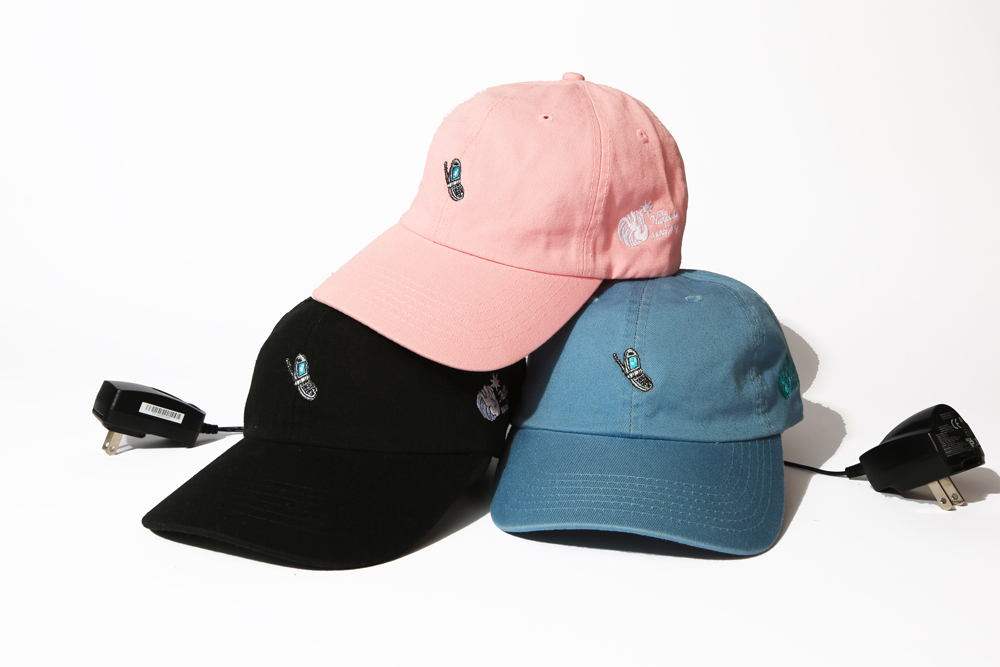 "Mary" 6-panel strap-back cap :: Black, Orange, Light Sage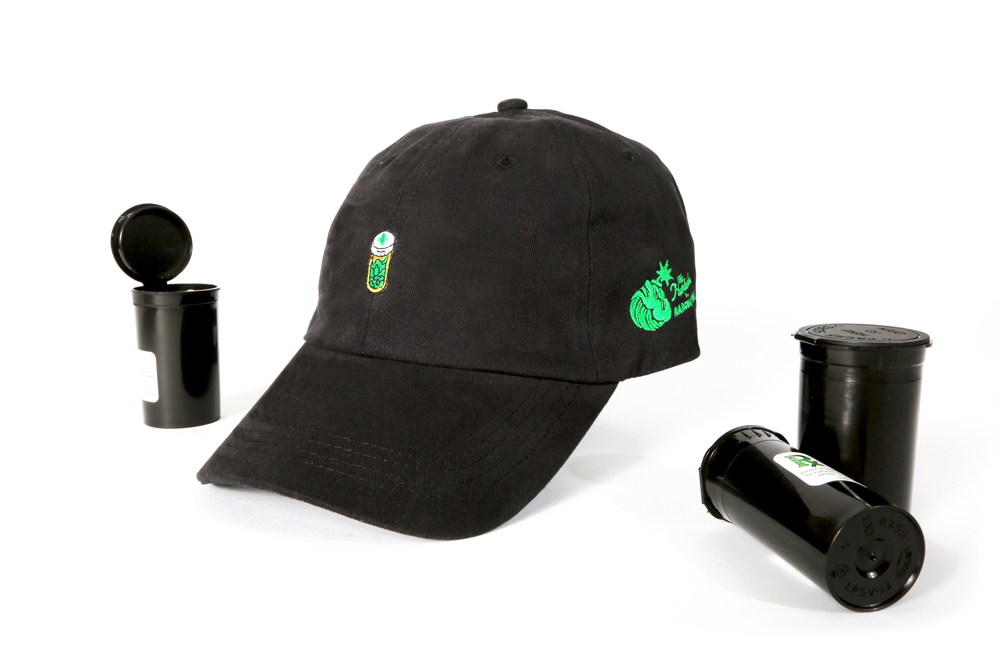 "Buttox" 6-panel strap-back cap :: Black, Maroon, White
"Alco" 6-panel strap-back cap :: Black, Stone, Gold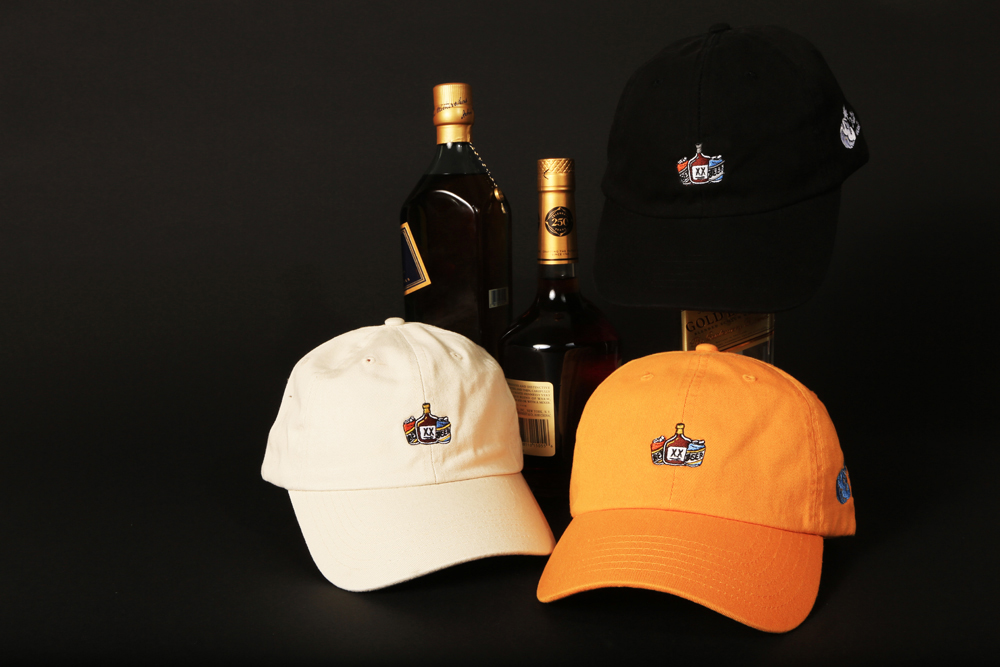 ***