We love LA. And to love LA is to acknowledge and respect the diverse communities, cuisines, and cultures that coexist in our beautiful and strange city.
Jonathan Gold did all of this and more. His nuanced takes on varying restaurants across the city shed light on hidden gems and encouraged us to pursue new dishes and expand our vocabularies in the world of food. And he did all this with immeasurable wit and fun.
One piece that particularly sticks out to us is his 1992 review of the now-closed Mike's Hockey Burger, an old Armenian-owned burger joint in Vernon—right by The Hundreds' homebase—our editorial team used to dine at before its closure in late 2016. It was locally famous for its "hockey burger"—essentially a burger with a hot dog in it. Beyond taking the time to review what was a seemingly ordinary (it wasn't) fast-food spot, what really struck us is that Jonathan Gold took the time to venture out to Vernon and eat what true Angelenos were chowing down on on a daily basis in this industrialized neighborhood. No one ventures out to Vernon.
As written in the Los Angeles Times' obituary, "Gold was mission-driven as a critic, hoping his food adventures through the city's many immigrant enclaves would help break down barriers among Angelenos wary of venturing outside their comfort zones. In the process, he made L.A.'s enormousness and diversity feel accessible and became one of the city's most insightful cultural commentators."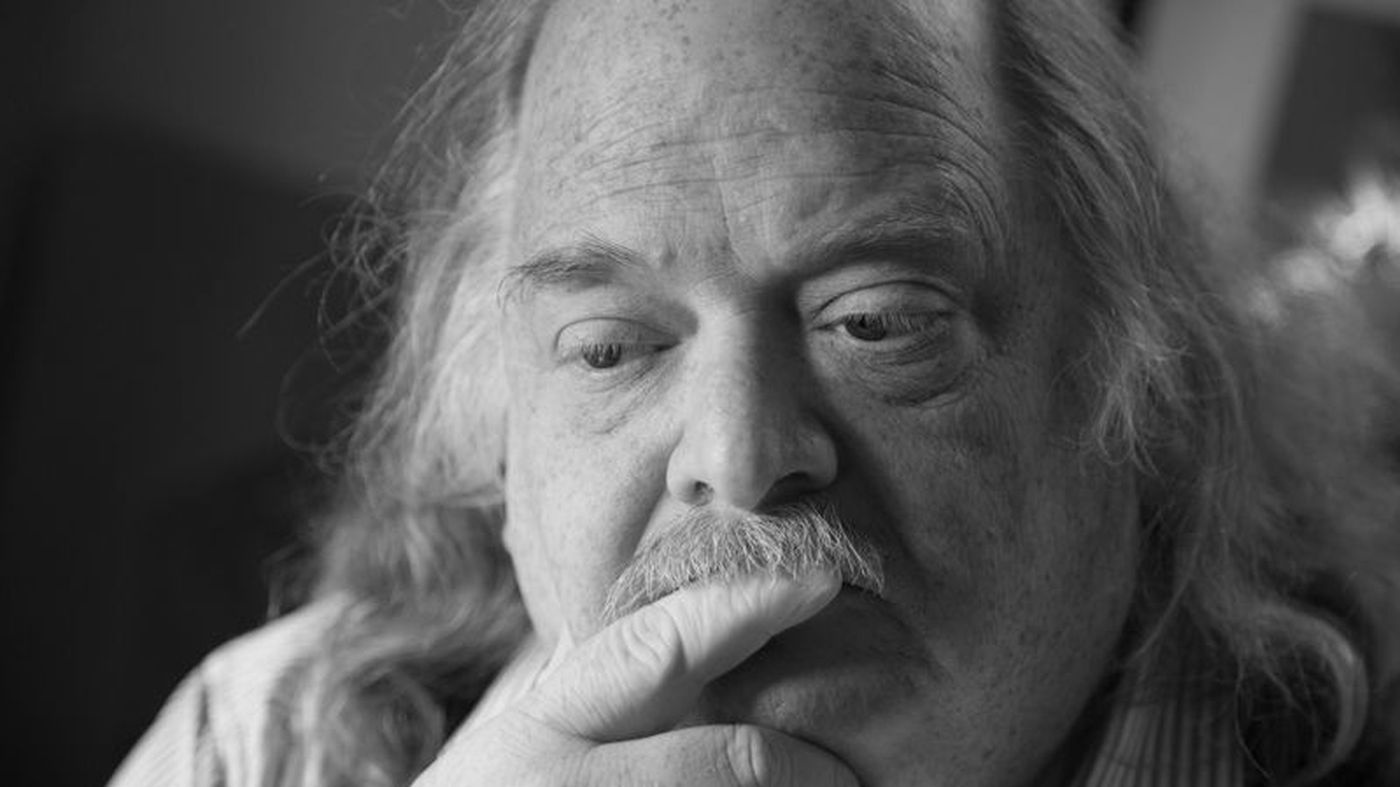 He is someone I would say knew more about Thai food than even I, a Bangkok-born Angeleno, do. And even so, Jonathan Gold was never boastful or pretentious in his boundless knowledge. Despite winning a Pulitzer Prize and becoming one of the most renowned food critics in the world, his voice remained unchanged—curious, excited, and generous.
Beyond dazzling our taste buds with new digs, Jonathan Gold's reviews sought to connect us with one another; to push us to appreciate the very human aspect behind the foods we consume. As the former editor of the beloved now-defunct Lucky Peach magazine, Peter Meehan, told the LA Times: "He wasn't looking down his nose at the world, he was looking out from the table and trying to put restaurants, meals, and cuisines in context. Empathy, understanding, commensality: That's what he brought to the game." It was never about riding trends, or otherizing unfamiliar foods, or centering himself as the discoverer of Los Angeles' food scene. "Jonathan didn't write restaurant reviews, he wrote about who we are and how we feed each other. He wasn't just a better writer than the rest of us, he cared more, too."
Thank you, Jonathan Gold, for appreciating and championing this city we all love, for guiding us towards new flavors and experiences, and for showing the world how surprising, fun, and unique Los Angeles—and its inevitable tie to food and culture—is. We miss you already.
In commemoration of Jonathan Gold and all he's given us, we wanted to share a few pieces that truly capture his spirit and honor his memory:
Los Angeles Times restaurant critic Jonathan Gold dies at 57 by Andrea Chang for the LA Times
"Food criticism before him — and even during his time — focused on the austere, the high-end, the Michelin stars. Gold redefined the genre, drawn more to hole-in-the-wall joints, street food, mom-and-pop shops and ethnic restaurants than he was to haute cuisine. Although he appreciated and wrote beautifully about fine dining, he revered the taco truck more than the tasting menu."
The Gateway and the Gatekeeper: In Memory of Jonathan Gold by Danny Chau for The Ringer
"Gold's use of second-person perspective was one of the most compelling narrative devices of the past half-century. Under his employ, an otherwise nauseating and presumptuous method of storytelling became an optimistic, open-hearted gesture to readers: There are life-changing experiences in L.A. within reach, and many are much, much closer than you'd think... Reading one of his reviews was like reading a dispatch penned by your future self—someone hopefully more aware, more curious, more empathetic, and more insatiable than the person you are today."
"So much of Gold's occupation involved drawing bridges, creating equivalencies that could properly convey the context of the people, the stories, and the communities he was hoping to share with the city. Gold denied Los Angeles's high-end dining the preferential treatment it would have gotten in any other city, which not only broadened Gold's purview but changed the parameters of his purpose entirely. His reviews were ethnographies in miniature."
The Scavenger by Dana Goodyear for the New Yorker, a profile of Gold from 2009
"The formal rigor that Gold applied to his early eating jags has become a recurring motif. He likes a culinary picaresque, and often takes the kids. They have accompanied him on hot-dog, hot-chocolate, and gelato sprees. The day he decided to find the city's best espresso, he travelled with David Kendrick, who was then the drummer for Devo. After twenty-seven shots, Gold—sweating, trembling, and talking too loud—met up with Ochoa and some friends for dinner. He started to panic and begged the group not to get dessert. When Ochoa ordered tiramisu, he burst into tears, ran out of the restaurant, and took the bus home."
That time Jonathan Gold saved the struggling Night + Market from closure by Rene Lynch for the LA Times
"Gold's review of Night+Market, his gentle coaching and encouraging words to Yenbamroong, and then giving the novice chef the break of a lifetime — the night Gold personally brought in Rene Redzepi, widely considered the world's greatest chef — played out a bit like a not-very-original Hollywood movie, complete with a slow clap for our young hero, and a soaring score that tugged at the heartstrings."
The Very Best of Jonathan Gold by Daniela Galarza for Eater, a compilation of tributes to Gold from food writers and editors
"Gold was never cynical, always precise, but a precision that had a wildness in it. I love this passage— from one of the LA Weekly reviews the Pulitzer committee cited for his 2007 award — because of how beautifully he ties together food and feeling. It's never just what's on the plate: it's the patterns, the ebb and flow, learning and teaching, the wide emotional arc of being a person at a table in the fortunate position of being fed."