Well, December is here, and we all know what's to be expected: Holiday cheer, parties, family gatherings, Christmas and New Year's Eve. Aside from all the joyful usuals, it also means Art Basel went down in Miami. While a lot of people attended to check out the coolest and most creative offerings from a variety of artists, I saw it as a great opportunity to go out there, hangout and shoot. I mean, it's pretty cool to visit to a city where a lot of your friends from across the country, if not the world, meet up to enjoy and celebrate art and life. I didn't really go to check out galleries, because if I'm going to be real, I don't want to shoot and cover the same thing 50 other people on a bunch of other sites are doing. So rather than bring your redundant coverage, I ventured off on my own to shoot some street stuff, as well as some of the local beauties, one of which is being featured in today's segment of Test Shot. Her name is Nicole Mejia, and in addition to being beautiful, she is also cool as hell and has an awesome attitude towards building a career for herself, which I fully respect. I had the opportunity to shoot with her back on a trip to Miami in September. Since I was too busy back then to put her photos out, I figured we could link up again for some new shots, which I though would work well for this. And based on the result, I think they did. Feel free to take a look at the photos below and see for yourself. So here you have it: Test Shot with Nicole Mejia. Enjoy and have an awesome Friday!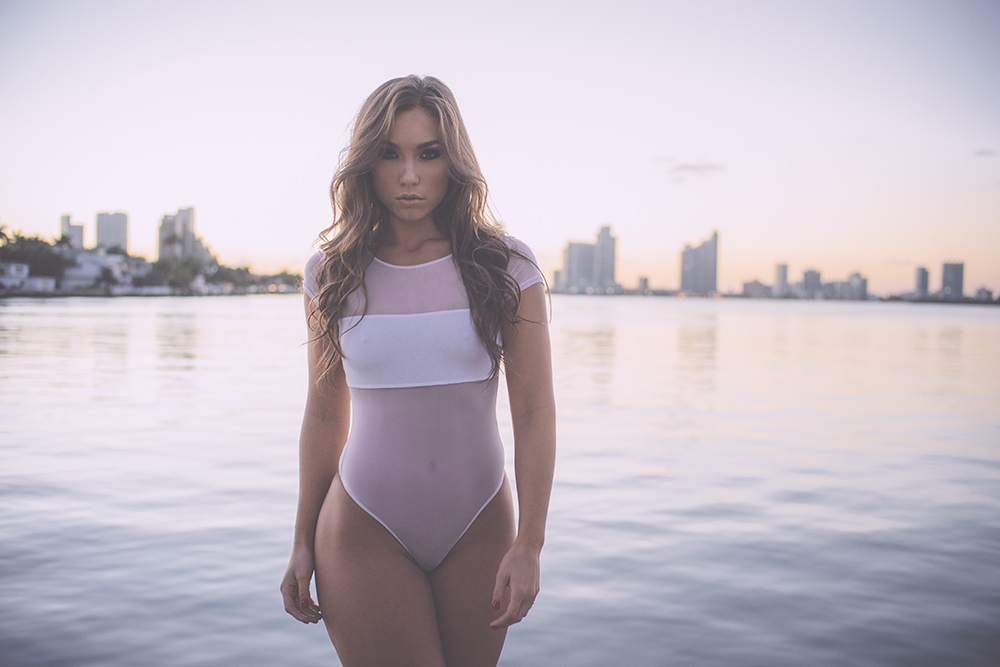 O.K. Nicole, let's start this. How old are you?
I am 25 years young.
And what is your ethnicity?
My dad is from Colombia and my mom is Italian, Scottish, & Cherokee Indian… I'm a mutt.
Where were you born?
Born and raised in Pembroke Pines, FL.
And where do you currently live?
I'm living in the the sunniest place for the shadiest people… Miami, FL.
Name some of your likes in life.
Intellect, the color black, working out, natural beauty, &  Christmas scented candles!
Any dislikes?
Ignorance.
What do you want to be when you grow up?
I don't ever want to be done growing up. I think that we can constantly expand our minds and become anything that we want to. Whatever I end up doing throughout my life, I want to remain a motivation for young women.
Good response. Do you have any influences in your life?
I'm most influenced by driven people. Surrounding myself with people who are successful in their individual fields and industries inspires me more than anything in the world.
Well put. Do you have a favorite food?
Pan de bono from my Colombian side & pizza from my Italian side.
Name your favorite place  you have traveled to.
I will always be drawn to the energy in New York.
Is there a place you want to visit before you die?
Greece and Brazil.
What is your current form of employment?
I model full time and just started my fitness company, Get Fit and Thick.
Lastly do you have a favorite type of music?
Bitches love Frank Ocean.