Last week, Top Dawg Entertainment's new top girl SZA performed an insanely intimate set at Red Bull Studios. I felt blessed to have the chance to be a part of such a tight-knit audience with SZA gently reigning over the hour. The studio was decked out in flameless candles as the 23-year-old New Jersey-born R&B songstress opened up her set with a sly cover of "Dreams" by Fleetwood Mac, saying, "At the end of this, we're all gonna be family." She encouraged that we sit down, and when the front row lowered themselves cross-legged, she smiled and thanked them for vibing out. She performed the entirety of her Z EP, the TDE-released follow-up to her S EP.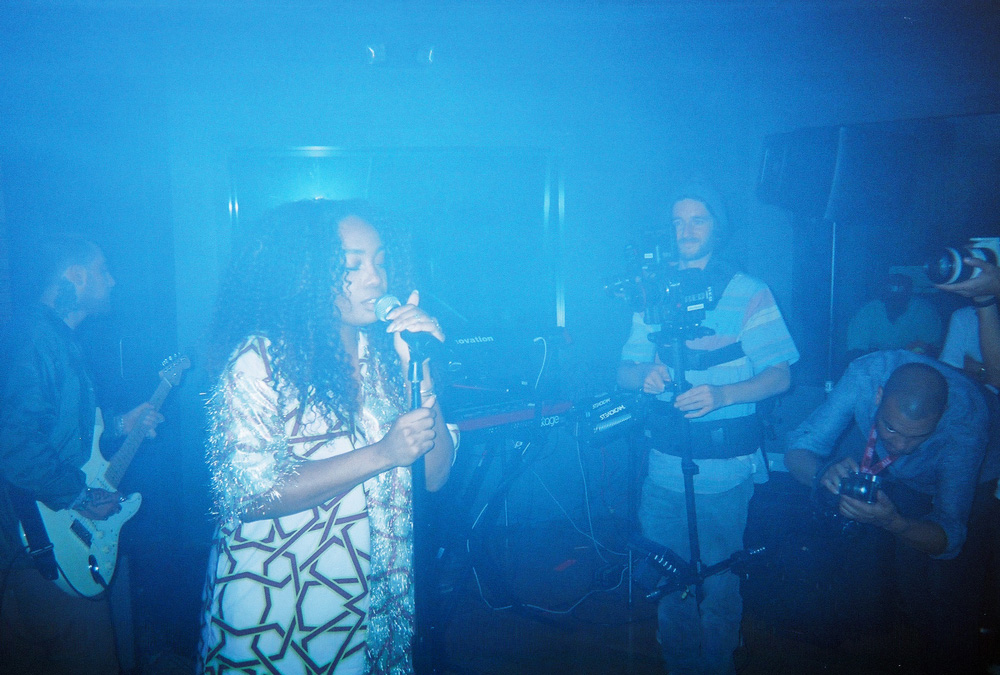 SZA, previously a marine biology major with a childhood background in gymnastics, actually just started singing very recently, though she's mentioned before in interviews that writing always came naturally. It's evident in tracks like "Sweet November" that she keeps it lyrically deft and light even with the weight of the material. She explained that the track came about after Z was already done and scheduled for release when she found herself in limbo, feeling like it still wasn't ready. Inspiration came after hearing the Marvin Gaye instrumental "Mandota" on shuffle – and her flawless revival of the track is history in motion.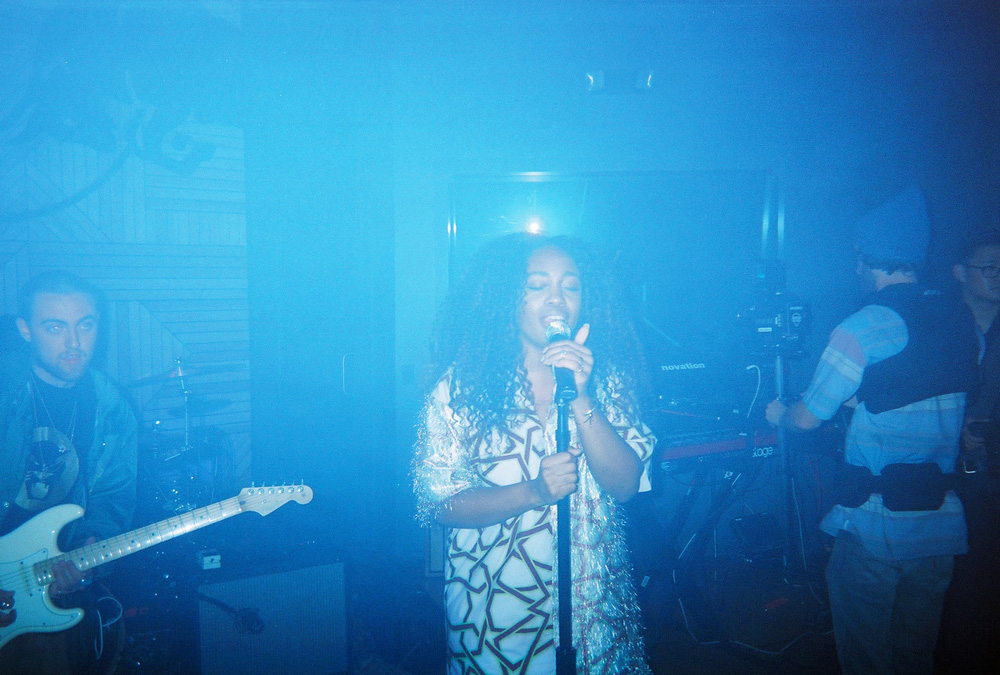 At one point, she said, "Shout out to the internet!" and I couldn't tell if she was referring to the world wide web Internet or The Internet, since I caught Syd tha Kyd chilling by the open bar. Flash photography wasn't allowed, but I was granted exactly "2 shots" when I asked if I could, since I was shooting film (all the shots I took without flash were underexposed). Mac Miller made a cameo on "Ur", which he produced, and to our surprise, Kendrick Lamar(!) joined the woman of the hour on "Babylon", which you can watch below, courtesy of REVOLT.
There's a warm pop-airiness about her vocal stylings, and a sense of meandering… but not in the straying sense, more like Erykah Badu vibing in the desert without a destination in mind in that video for "Didn't Cha Know", you know what I mean? Because of this vocal vibe, it came as no surprise when I read later that she's a huge fan of Bjork, who she says she will "always love" (which reminded me of another unsurprising out-of-genre musician fanboy/fangirl crush: Big Boi's forever love TKO for the inimitable Kate Bush). She ended her set after a fan-request for "Aftermath", laughing, "I'm sweaty as fuck!"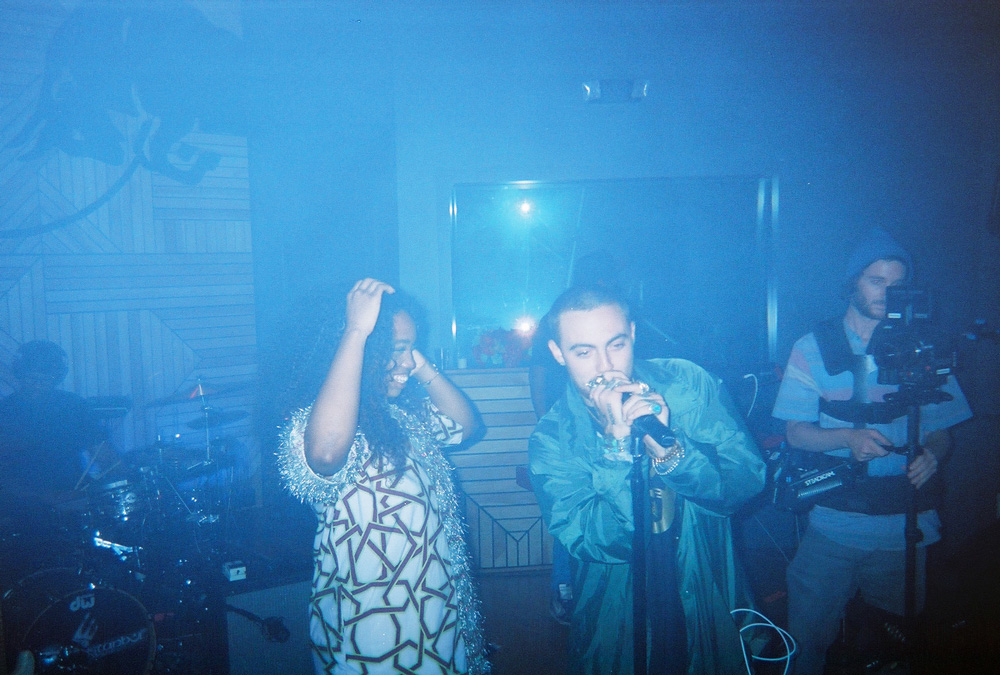 Words by Alina Nguyen