SXSW Film Festival is going down this weekend and, due to a recent but late discovery of buying cigarettes in bulk online, I'm far too broke to actually go. But that's okay – I've traveled the world without ever having to battle the sun, annoyingly clean air, tickets, or wildly intimate security pat downs. How, you ask? Simple, you just need a vivid, slightly manic, and mildly sedated mind. But more importantly, you've gotta be a great bullshitter. And when it comes to bullshitting, there are few people that can hold a candle to my ability. So I'm going to walk you through each narrative feature film playing at SXSW this weekend and tell you exactly what to expect without seeing much more than a screenshot and logline. Admittedly, I will do a bit of research on each one because I'm both extremely stoked on all of these movies. Of course, judging art actually perverts the medium that I claim to worship, especially when it's premature judgment. But I'm just going to go ahead and do it anyways because I have a computer and am jealous of all of these directors. So without further ado, allow me to jump to shallow, unjustified conclusions, but ultimately be 95% accurate.
6 Years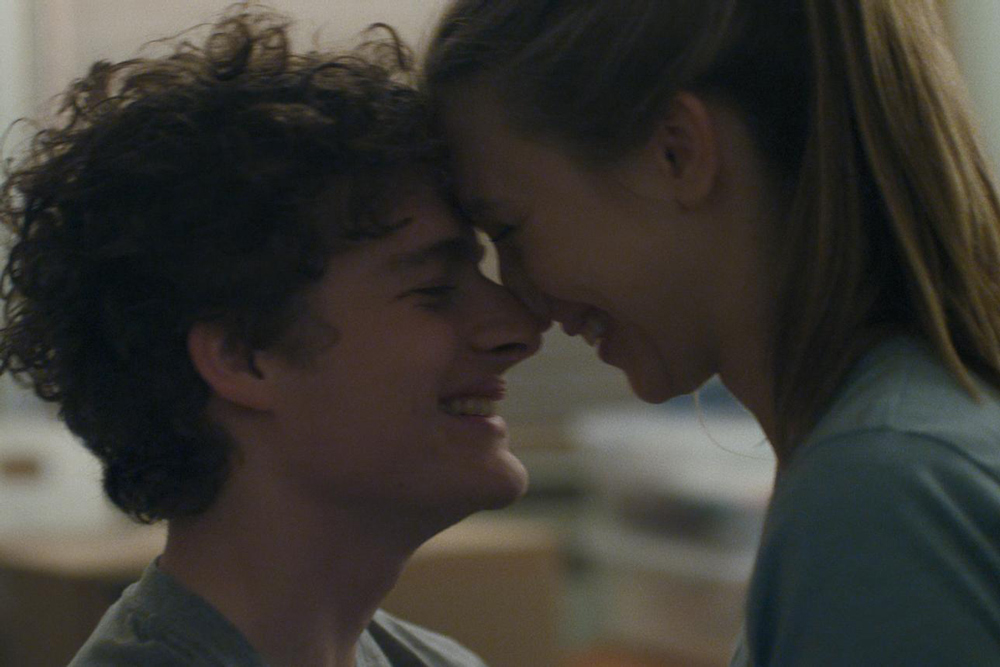 6 Years is a drama from director Hannah Fidell (A Teacher) about young love pretty much being trampled and spat on by adulthood. If it shares anything with A Teacher, then you can expect a gentle drama with plenty of wide, stationary shots of humping, no pulled punches, loads of handheld, and remarkably slow-paced editing. Hannah Fidell has shown she likes to explore the difficulties in embracing adulthood, in a style that people with nice hats will call "almost indie foreign." You can probably expect the whole thing to feel like the first scene after a great montage and to see hell of a lot of blue in the shadows or highlights. Oh, and you'll definitely overhear people (who are probably dressed better than you) talking about how they love how "she's not afraid to let her shots linger and play out." So get ready for that.
What it'll be: 83/100 (B)
What it'll really be: 83/100 (B)
What it'll really, really be: Incredibly foreign feeling/100 (A)
The Boy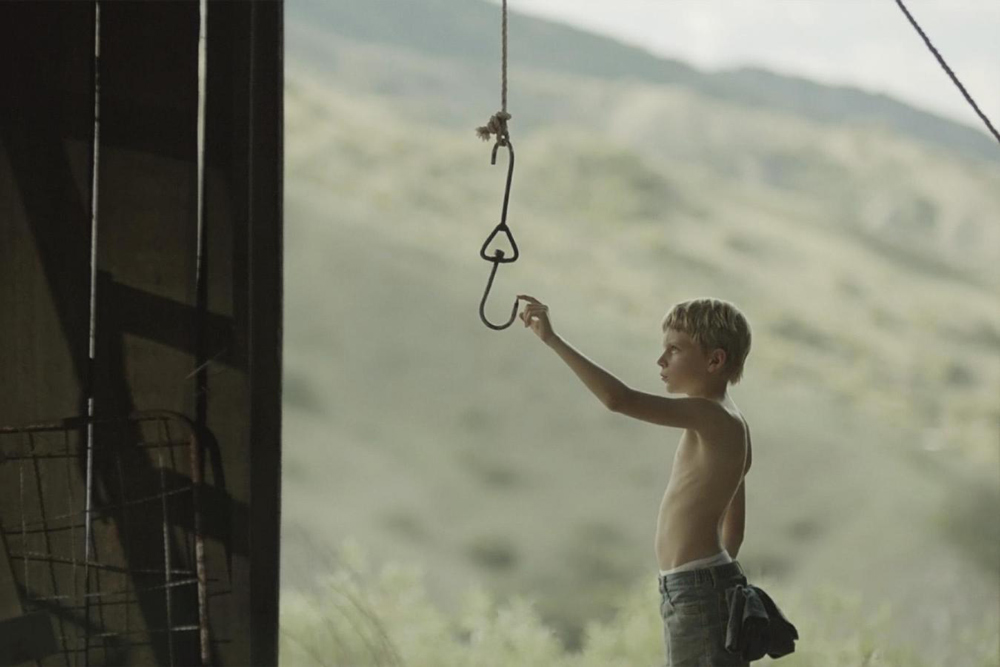 First time feature director Craig William Macneill has made a name for himself with his short films like Henley and Late Bloomer. The Boy follows a similar focus, a kid who, left neglected, becomes obsessed with death, so a conveniently placed drifter (Rainn Wilson) will most likely push him into doing something incredibly disturbing in the climax. If Craig's short films have proven anything, you can expect a constant and calming sound of rustling trees matched with plenty of actual tree line shots, the whole thing will feel nearly colorless, 1/5 of the film will be a close-up "staring" shot, an unbearable second act lull, and the spirit of Australia's Snowtown Murders. But prepare yourself for plenty of music-less scenes of the boy dawdling around with creepy stick-like things. It looks amazing.
What it'll be: 80/100 (B-)
What it'll really be: 86/100 (B)
What it'll really, really be: Henry: Portrait of a Serial Killer prequel/100 (A+++)
Creative Control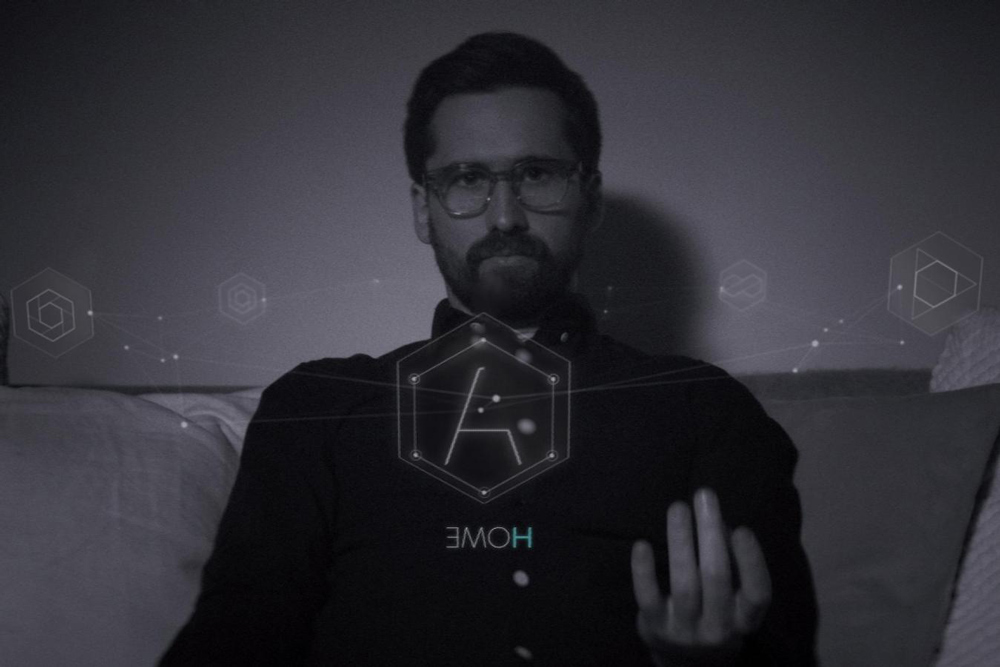 Creative Control is a movie about technology's effect on sex and love. The director, Benjamin Dickinson, got his start through music videos for LCD Soundsystem and The Rapture and has fantastic hair, so you can guarantee the aesthetic and design of Creative Control is going to be next level. It'll have nice, rhythmic pacing/editing, soft soundtrack, softer dialogue, and maybe 2 scenes where the characters aren't whispering. While it'll be praised, the major complaint will be that the whole movie feels like a bunch of great, stylistic scenes that don't fully link together because the focus is on mood creation and visual appeal. Because that's what music video directors do, it's not a bad thing. Expect followers of Darren Aronofsky to be rock hard while Creative Control is on and to be scoffed at if you don't like it.
What it'll be: 78/100 (C+)
What it'll really be: 83/100 (B)
What it'll really, really be: A non British Black Mirrors/100 (A)
Funny Bunny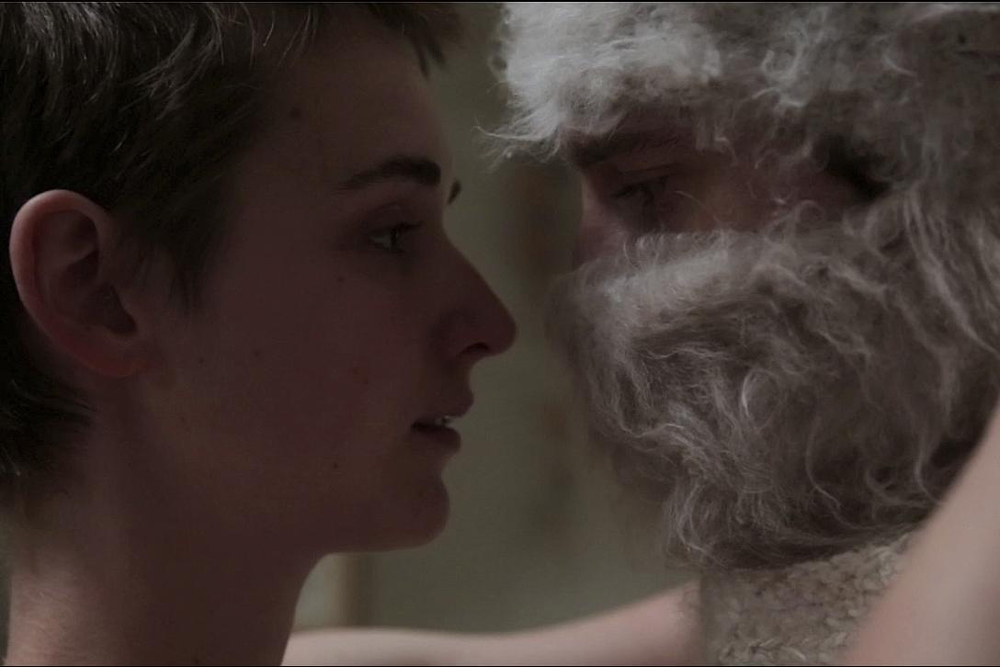 Little is known about Funny Bunny, which puts it in my most-anticipated list. It's essentially a dramedy love triangle about rejects building their own dysfunctional family having been shunned from theirs. You can bet you'll find a bunch of "darkly quirky" characters consistently becoming connected through lighthearted clashing. You'll get a nice second act montage in there somewhere, a climax that's solely an argument (but it'll hit you hard), a hilarious first 20 minutes, humor through using awkward angles and silence, and the whole thing will be a comedic crescendo into drama with a high chance of an extremely depressing ending. I sense a primarily female cult favorite in this one. And, of course, lots of handheld.
What it'll be: 92/100 (A-)
What it'll really be: 94/100 (A)
What it'll really, really be: Riddled with reviews using the word quirky or poignant/100 (??)
The Grief of Others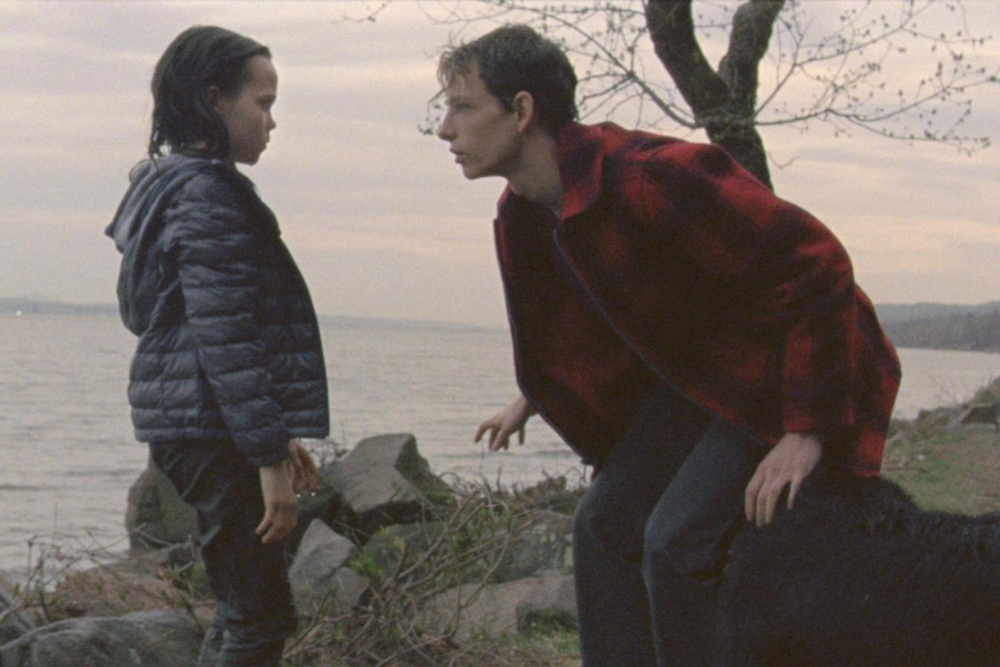 Now, the synopsis of The Grief of Others sounds like the most boring indie movie ever spawned, but in the hands of director Patrick Wang, you can expect this one to be one of the best. It's basically about a family who lost a baby and, in doing so, learn the common role grief plays in everyone's lives. Then realize that any form of shared grief can unlock a bond stronger than happiness. You can expect loads of preteen/teenage anger, at least one half-assed suicide attempt, witnessing a marriage falling apart, insanely poignant lines, and a heartwarming but not over-the-top finale. But above all, you can expect this one to actually be amazing.
What it'll be: 93/100 (A)
What it'll really be: 95/100 (A)
What it'll really, really be: Probably the best film at SXSW/100 (A+)
Krisha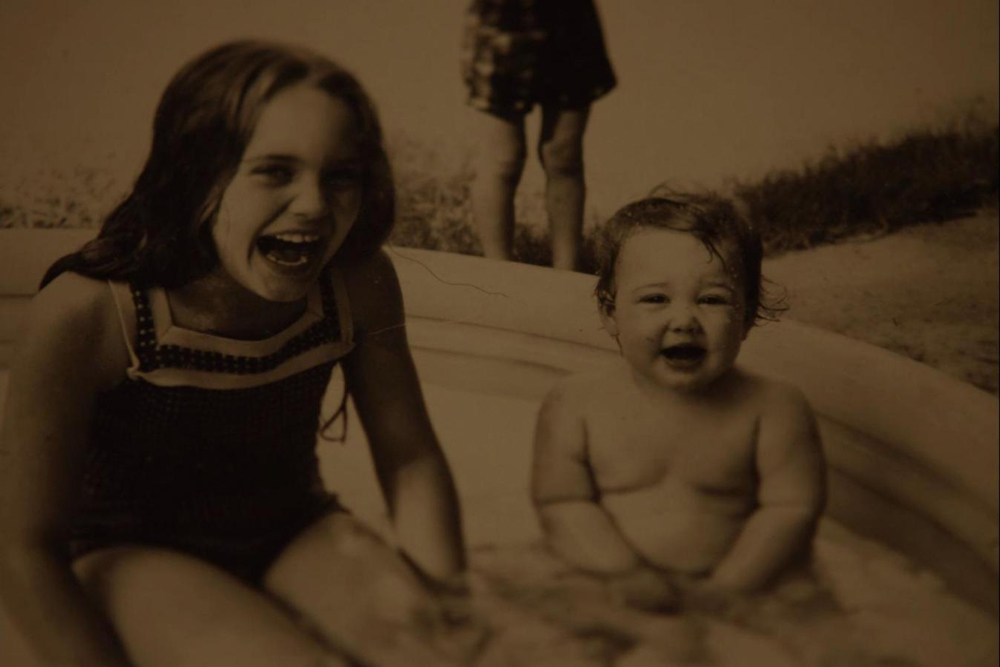 Krisha is expanded from a short film by the same name that went to SXSW last year. It also uses the world "dizzying" in its description, which tells you everything you need to know. The director interned on a Terrence Malick flick, which also tells you everything you need to know. This one's going to look beautiful, but make next to no sense. But seriously, it's going to be one of the prettiest movies you'll ever forget to watch. With an 83 minute running time, this thing's going to start out balls to the wall and not let up until the credits roll. And you can guarantee the whole thing's going to be full of Dutch angles, extreme close ups, next to no wides, tons of movement that hides information rather than reveals, and a lead performance that rivals Ellen Burstyn from Requiem for a Dream. If you're keeping track, that's two Darren Aronofsky mentions.
What it'll be: 82/100 (B-)
What it'll really be: 84/100 (B)
What it'll really, really be: The last 15 minutes of Requiem for a Dream/100 (The best part of that movie)
Manson Family Vacation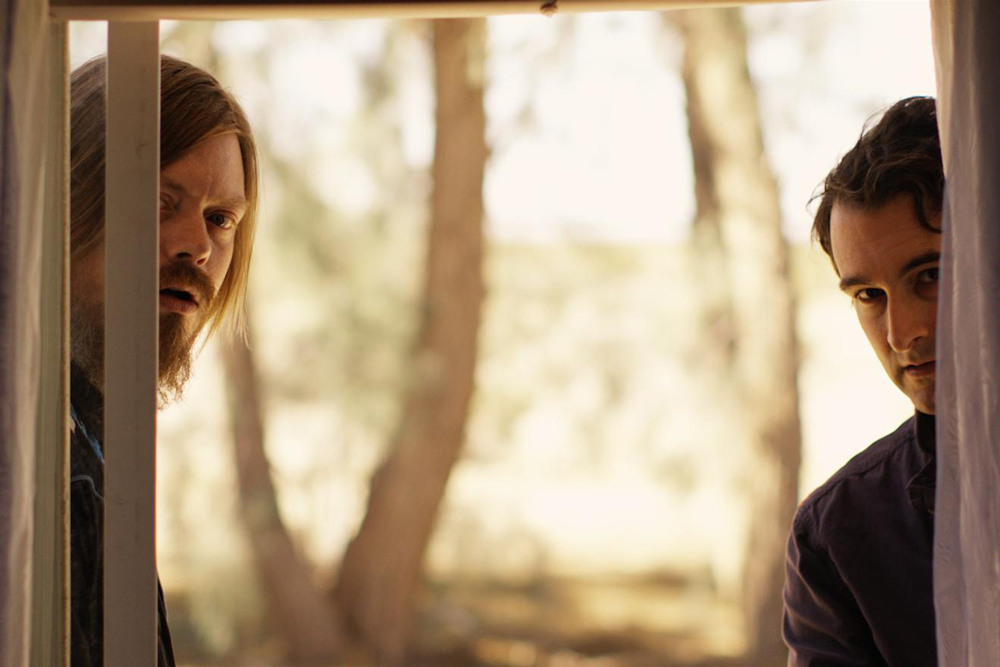 It's the title that's this movie's biggest giveaway. If you've seen Sightseers, then you know exactly how this movie is going to be, but it's going to have a slightly darker tone. This looks like a classic, "Loser brother trying to prove himself to the successful brother," type of thing. You'll 100% see a scene where the successful brother can't hold his tongue anymore and calls our the other brother for being a loser, saying something along the lines of, "Look at our [terrible] situation! You've always created a mess that I have to clean up." To which the other brother will respond, "I'm sorry I don't wake up at 8 AM, unhappy, to a family I hate like you." Something like that. But, as we know, it's the clashing that connects us and they'll grow closer and we'll learn that even though you sometimes want your family dead, you'll take a bullet for them. Dysfunctional families will always be in.
What it'll be: 84/100 (B)
What it'll really be: 90/100 (A)
What it'll really, really be: Way more like an Adam McKay bromance than you think/100 (A+++++++++++)
Quitters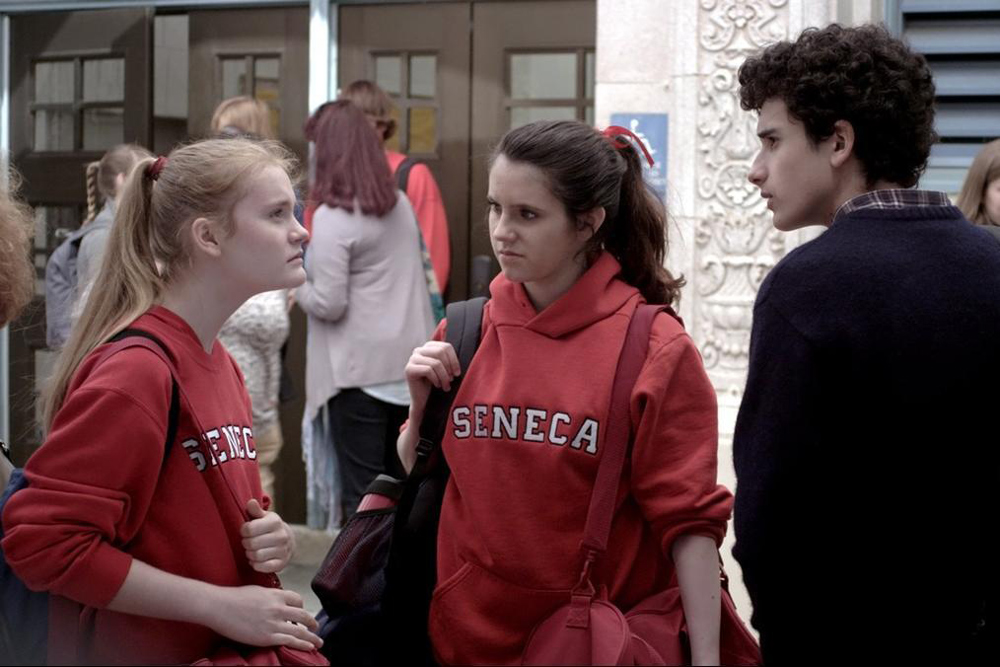 "A teenager's family falls apart, so he goes in search of a better one." As I said, dysfunctional families are always in. You can expect a hefty amount of brooding from unrealistically attractive high school lead, a boy coming to terms with not being able to choose your family, a brief fight scene that ends with someone looking at their hands and running away, and a nice lesson on the necessity of rebelling where you come from to find where you're going. This one is probably the hardest to crack, it could go many, many different ways.
What it'll be: 77/100 (C)
What it'll really be: 81/100 (B-)
What it'll really, really be: A huge Netflix hit/100 (Instant Queue)
Sweaty Betty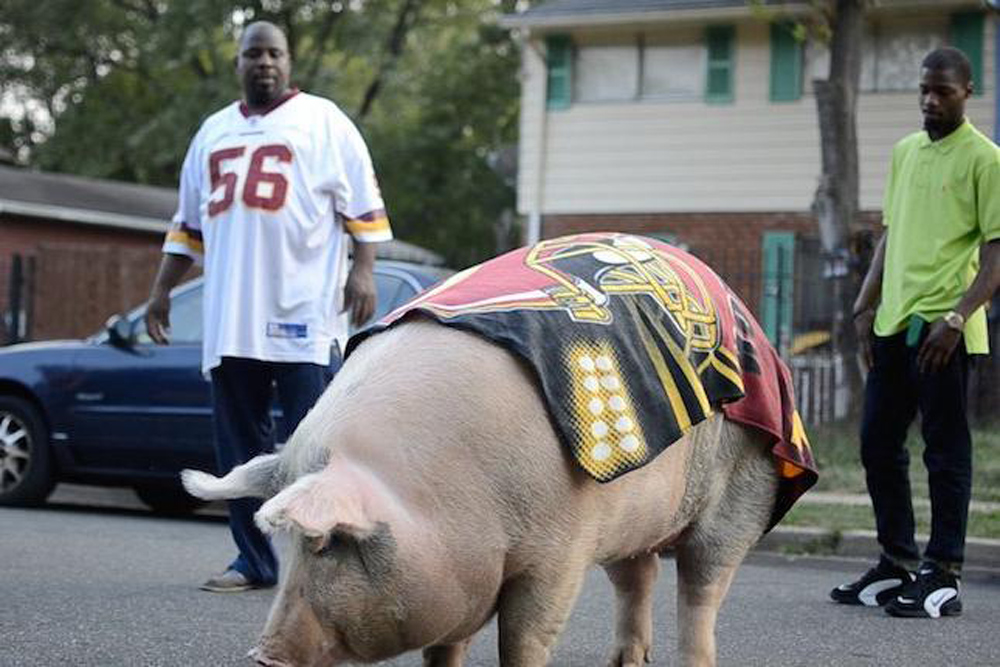 This one's a mystery to me. It's made by two middle school friends who made this as an effort to show their DC neighborhood in a better light. So it honestly might have this crazy, amazing, and unexpected passion behind it. I've noticed the best movies are the ones whose loglines seem impossible or confusing (not to be confused with convoluted or complex.) The only thing I can guarantee is a genuine grin on your face the whole movie and a realistic (not in a dramatic way) depiction of a cohesive neighborhood.
What it'll be: 85/100 (B)
What it'll really be: 90/100 (A-)
What it'll really, really be: The surprise hit of SXSW/100 (Good. Really good.)
Uncle John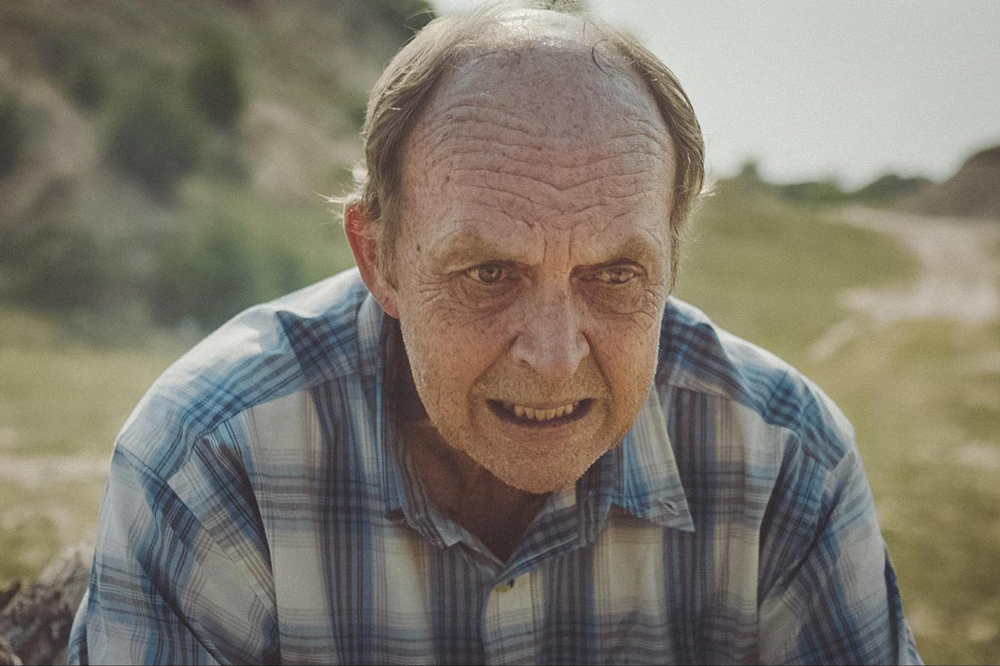 I'm pretty pumped on this one because missing person movies always get my palms sweaty for at least the first two acts. Even the worst ones keep my attention from start to finish. Uncle John, I assume, is no different and will probably suffer from the same flaws all "missing person" movies do – it'll have an unsatisfying ending and get too wrapped up in its secrecy and never reveal anything, or reveal too much too quickly. But it's going to have tons of delightful dramatic irony, a wide-shot confrontational climax filled with man tears, a twist (hopefully an earned twist), great town-building, and some sort of message about someone's past haunting them. Let's hope it can keep its focus and keep its mystery in full swing from start to finish. I think it will, I have faith.
What it'll be: 88/100 (B+)
What it'll really be: 88/100 (B+)
What it'll really, really be: 21 Grams meets Changeling/100 (B)