Though I'd been told the environment we're raised in has a profound impact on us, I'd never experienced just how true that is until I met Supah Mario. I first discovered him when I was researching Young Thug's standout from Slime Season 2, "Thief in the Night." "Supah Mario" was credited as the producer and my first thought was, that's too fucking dope. He took the moniker of my favorite video game character AND he's producing for one of the most interesting artists in hip-hop. The following year, Thug released his critically acclaimed Jeffrey EP and I noticed Supah Mario's name pop up again on "Wyclef Jean" and "Future Swag." His SoundCloud page had also grown in that time and was now boasting placements from O.T. Genasis, 2 Chainz, and Lil Yachty.
After a little digging, I realized the young producer is from South Carolina—like me—and his sound began to make sense. I could hear our home state's impact on his beats. Being a millennial from S.C. means you were influenced by an odd combination of music. He no doubt grew up listening to his family play the infectious rhythms of James Brown (who's from Barnwell, SC, not Augusta, GA) and watching them swing along to the grooves of Shag music. But this is also the Dirty South. The words of 8Ball & MJG, Three Six Mafia, and Outkast give us a voice during our adolescent years. You can hear all of these influences in Mario's production. He relies heavily on live instruments, ethereal key patterns, and guitar riffs that sometimes feel more at home on a blues record, while still giving us drums that knock the way they're supposed to in 2017. These are peppered with uniquely pitched hi-hats and other characteristically trap sounds to give his beats that Southern grime. If we're the product of our environments, then Mario must be the product of Carolina.
I caught up with Supah Mario in his studio, where he played me the all shit you're gonna be bumping this year. He also dropped gems about Young Thug, the current state of hip-hop, and making it as a producer in today's scene. He's one of the only people from my state to be recognized in mainstream hip-hop recently, and whether he means to or not, his sound reflects the deep complexity of its people and history. It's an untold story in mainstream hip-hop, but we should listen; an epic story could be unfolding in front of us.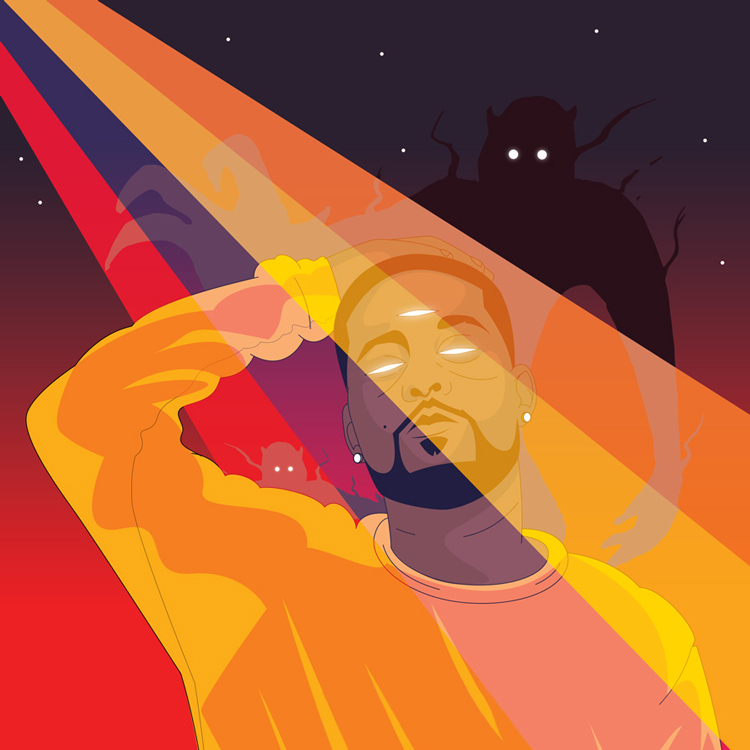 MIGUELITO: I notice the sounds you use in your beats sound like live instrumentation. Were you introduced to music through playing traditional instruments?
SUPAH MARIO: Hell yeah, that's one of the most important influences on my life. From the time I was born until I was 15 or 16, I was playing in church. Everyone on my dad's side of the family is gifted musically in some form or fashion. So that influence completely surrounded me. I was guided the whole way through [by my family].
What was the first instrument you learned to play?
Drums, and then I learned to play bass and keys. I learned how to play drums by just picking it up. It's like I was gifted at it. Everything else I had to just feel my way around. I'm not classically trained at those instruments but I mess around with them.
Have you played bass lines in any of your songs?
Songs that are out, no. But in some songs that are coming out, yes. And my dad's on a lot of songs that are coming out.
So, you were raised around a lot of music and you grew up playing in church. When did you start getting into producing specifically?
I was messing with beat programs for like 10 years before I got my hands on some software. I made beats with my uncle. He put me on to Yamaha keyboards and Akai beat machines. When I was [15 years old], I got Fruity Loops, and once that happened, it was a done deal [laughs].
When did you begin to think of producing as a career path?
Probably like 17 years old when I started needing more money and realized I didn't want to work all the time [laughs]. At 18, I started hitting the studio hard, trying to sell my beats, and looking at producing music from a business standpoint.
Young Thug – "Thief in the Night" produced by Supah Mario
Who did you start working with that really got you exposed to more artists and producers?
My first real studio was Rise Studio in Columbia, South Carolina. It was owned by a guy named Big PA and he heard my tracks. I was in this little group; there were four of us, me and some boys from my neighborhood. He heard some of the songs we were making for our own project because we were there to record and he was like, "Yo, we need beats. Who is making those beats?" So I was like, "I make the beats in the group" [laughs].
You raised your hand real quick I bet!
Oh yeah! I knew what time it was, I was fixin' to get paid—and I did. So I started going up there and dealing with his artists more. I wasn't making much money, charging maybe $50 a beat. That was when beat-making was rare, back in like 2007-08.
So this was before Metro Boomin, Sonny Digital, 808 Mafia, and the current "super-producers" gained national exposure?
Yes. I was growing as a producer around the same time as those guys. Metro is younger than me, but Sonny and Southside are my age and I know both of them personally. We came up in the same era; they just made it quicker than I did. But being in the studio I came in contact with a guy named Big Hurt, a real Columbia legend. He introduced me to practically everyone in [the city]. It'd be hard to find a trap rap guy I haven't worked with in the area. Four Day Roy, Lil Roo, Lil Brawd, Lil Gino, Fat Man, Code Red, all those guys.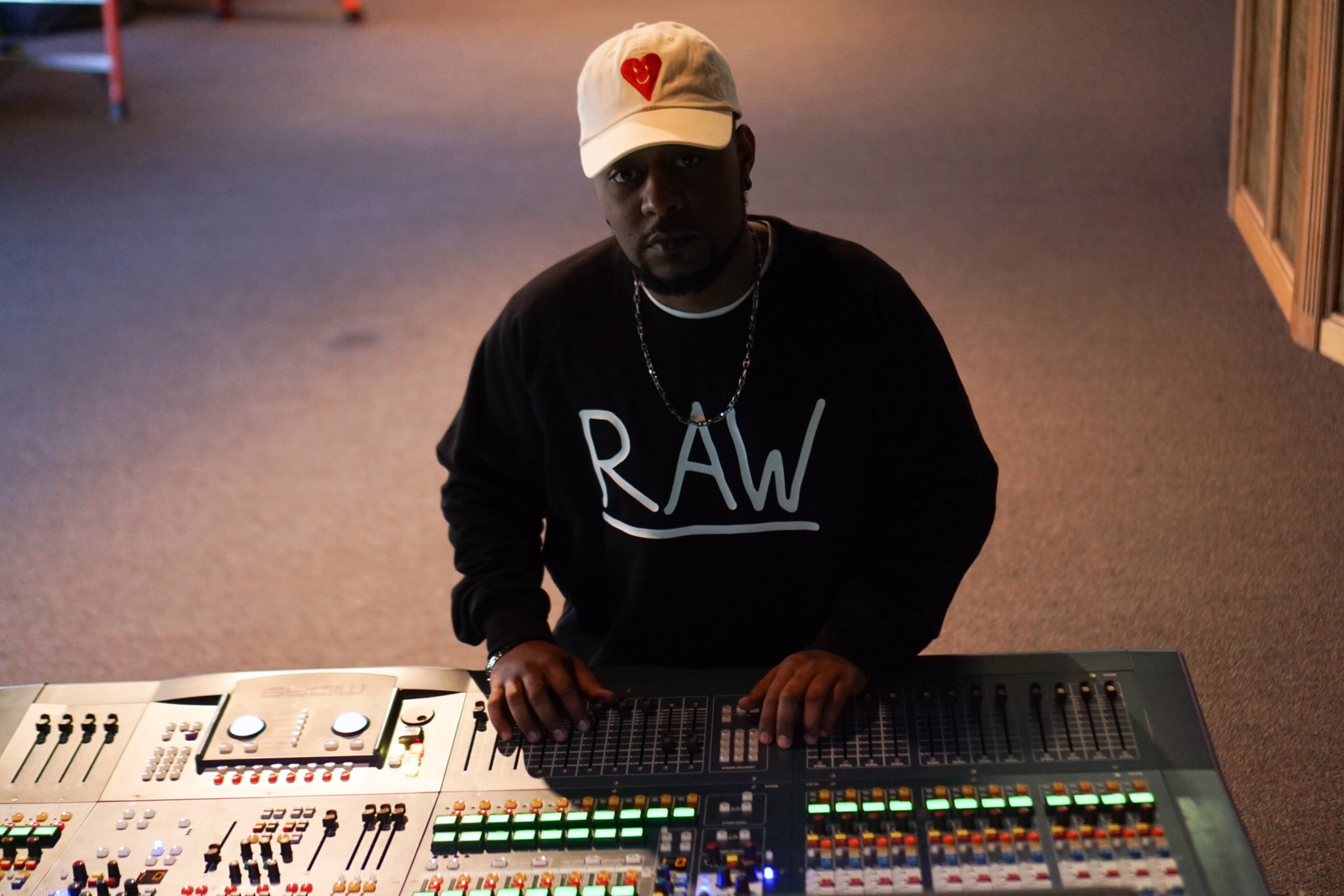 From that connection, how did you get introduced to the Atlanta scene?
I'm going to tell you who started that wave for me: Ben G. Working with Ben G opened the door to all those guys in Atlanta. He introduced me to Waka Flocka Flame, and then he and Waka set it up so that I could play beats at studios in Atlanta. Southside (from 808 Mafia) was there too. Then at one point after Ben and I had finished one of his EPs I was like "Yo, can you ask Southside if it's cool if I fuck with the 808 Mafia?" He agreed and said that he believed in me and wanted to help me go far in this game. He just kept opening doors from that point forward. Waka then introduced me to Southside. And then from there, the connections took off. The first song I did with Young Thug, "2 Cups Stuffed," came out around that time too. That was bubbling at the same time that I was introducing myself to people, so a lot of fortuitous shit happened at the same time.
I was wondering when that would come up [laughs]. Let's talk about that, since Thug is obviously one of the most enigmatic figures in hip-hop today. How did you start working with him? Were you in the studio for that first collaboration?
No. I've only been in the studio with Thug one time and it was for like five minutes. He moves real quickly, [he's a] very elusive guy. But there's an undeniable vibe between my instrumentals and his voice, so my beats will end up in a mix his people play. If there's no one making beats in the studio with him, engineers will text me and say, "Hey bro, what do you wanna send? No one's up here right now." So I send them through a few people in his camp. When he listens to them, he doesn't even know who made them necessarily until he decides whether or not he likes it. I always know when I've got a hit with Thug though. I think to myself, "If he picks this one, that's a wrap," you know what I'm saying? Usually he picks my shit, if I send it through certain people. But I'm looking to collaborate with him in person a lot next year, depending on my situation.
Young Thug – "2 Cups Stuffed" produced by Supah Mario
Can you go into more detail about the vibe between Young Thug and your instrumentals? Because when I heard "Wyclef Jean," it's almost like I heard a version of Young Thug I knew existed, but I had to be shown it through that beat.
And I'm trying to bring that out in him! I swear to God I'm gonna do it too! I'm trying to bring out that superstar side of him. There's a uniqueness to our creative relationship. I want to make him popular for generations with the shit we create. I feel like he can last for a long time because he gets out of his shell musically. So, for example, "Wyclef Jean" starts off with this guitar riff my homie laid down and I just chopped it up and looped it to give the track a rock'n'roll vibe. And his voice dances over it.
"If you give [Young Thug] the right beat and you actually listen to what he's saying, especially if you're from the trenches, it all makes sense."
I really enjoy that element of your sound. Many of your beats sound like they contain guitar riffs or bass lines that were recorded and then modified.
Hell yeah, man, I love using live instruments. One of my favorite bands right now is Tame Impala and before them it was Little Dragon and shit like that. So I've always had that musical influence. I like melodic and dreamy type sounds. That's why I listen to a lot of psychedelic '70s music.
Did you feel that vibe the first time you collaborated with Thug on "2 Cups Stuffed"?
Not initially. When I first heard Thug on "2 Cups Stuffed," that was the first time I'd ever heard of him. I didn't know if anybody even knew him at that point. To be honest man, I didn't fully understand his aesthetic at the time. I had to go back and think about people like André 3000 and how different he was and then once Thug started incorporating fashion into his aesthetic, I was like, "Okay, dude really knows what he's doing." When I sent in all my records for "Wyclef" and shit like that, I wouldn't have done it if I didn't think he was going to do something right with it. When we found our sound I was like, "This motherfucker's gonna go!" If you give him the right beat and you actually listen to what he's saying, especially if you're from the trenches, it all makes sense.
Young Thug – "Wyclef Jean" produced by Supah Mario
You've talked a good bit about Thug, but whom would you say is your favorite artist to work with? Who do you step in the studio with and you know it's going to be a wrap?
I really don't have anyone like that yet. All the people I'm working with, we're still in the building stages of our creative relationship. My favorite person to work with from Columbia is Big Hurt, though.
What about producer-wise?
TM88. Me and TM have the same ideas. I don't even have to be around him, I can just send him ideas and I know he's gonna take care of it.
"I think we need more coverage of producers so that people can know what we really do… people don't know that we play an extremely important role in this shit."
I've seen that you've done a lot of stuff with TM88 and C4 as well. Talk about your relationship with these guys, how did they come about?
I was introduced to C4 by Childish Major. Childish is my homie. I was on the phone with Childish and C4 grabbed the phone from him and was like "Yo send me some stuff." I was happy to oblige [laughs]. From there, C4 introduced me to Reese LaFlare, who introduced me to PartyNextDoor and a bunch of other people. Most of my relationships came from one or two people that I met early on in the game. You can probably guess this, but I met TM through Southside.
What is TM88 like to work with in person? Because as far as the current super producers, I feel he gets the least attention.
I feel like his time is now. I think we're just now getting to the TM88 phase. TM also doesn't have a unique tag; he uses the 808 siren with the rest of the mafia. So I feel like many people are unfamiliar with him and his work, but he's got some big ass songs. I think we need more coverage of producers so that people can know what we really do. Not that we should be glamorized necessarily, but people don't know that we play an extremely important role in this shit.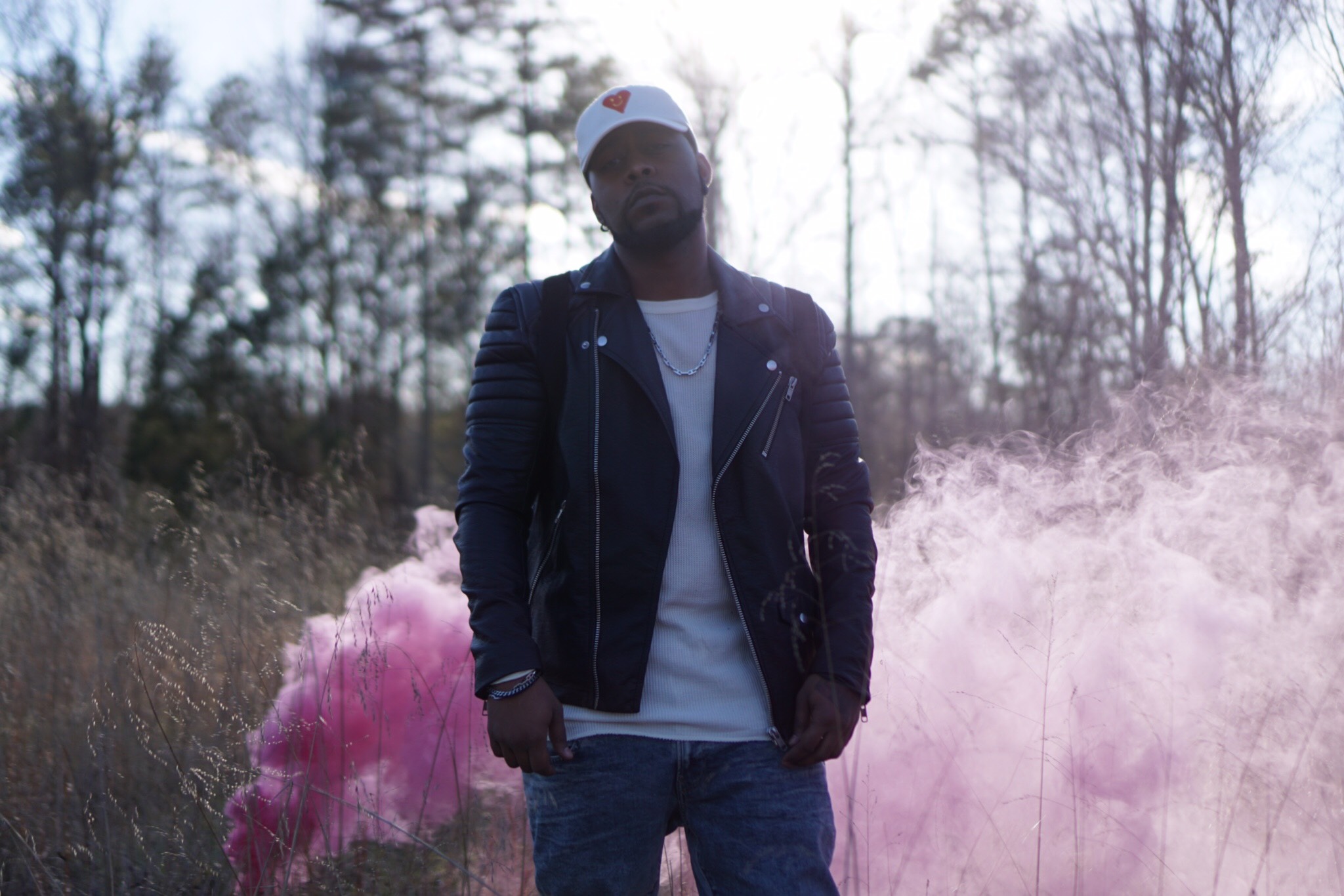 What about the Supah Mario phase? When are we going to get to that?
Honestly, I don't know. I feel like there are a lot of good producers out here. There are some big name guys that are fading out and there's a whole new group ready to take their place. I think 2017 will be our year. I know it will for me, personally, because I'm trying to DJ a lot next year and there are some big collabs I know are coming out soon.
Speaking of big collaborations, "Wyclef Jean" is probably your biggest song to date...
Naw, I think "Thief in the Night" is bigger [laughs]. But yeah, both are big. It's crazy that Thug is the only guy I have hits with right now. I guess that's what people want.
"I like melodic and dreamy type sounds. That's why I listen to a lot of psychedelic '70s music."
How does the success from those songs feel? Because just "Wyclef Jean" has over 29 million streams on Spotify alone when I checked earlier today.
To me, it's more surreal than anything, because I don't hear it. People call me and tell me shit like that. They'll hit me up and say, "I heard your song on the radio," but I never hear it, man [laughs]. The only song I've heard on the radio was "Sweet Life" that I did for Jeezy, so that was cool. But to me, it's not even a feeling because I've got tunnel vision right now. I'm so focused on getting to a certain point that I try not to focus on these smaller accomplishments. I know that where I'm going is way beyond this. I want some big shit. I want motherfuckers to say my name when they talk about this shit.
The way Metro and others have made their production tags a part of pop culture?
Exactly.
2 Chainz – "Diamonds Talkin Back" produced by Supah Mario
You said earlier that producers should be acknowledged but not glamorized. I feel like the producer lifestyle is sometimes glamorized. So could you speak to that?
Yeah man, it's definitely glamorized to a degree. Everybody has their little superstars. But for the average producer, I feel like they shouldn't be looking for fame. Look to get paid. Always look to get paid first. And having a good lawyer and people that represent you will be more productive than trying to handle that stuff yourself and keep making music. If your lawyer is good, knows your worth, and knows what you should get paid for, then you'll be fine. There's never been a situation where I haven't gotten paid. Every song that's been released I've been paid for. And if I haven't gotten paid, I know how to get paid. A lot of it falls on the publishing side of things and the rest depends on you knowing how to get your money. You have to be smart. There's a lot of paper in monetization on YouTube, SoundCloud, etc. Those things aren't included necessarily in publishing. You're entitled to it, but they're not going to track you down to pay you for it. So you've gotta go out there. Just have good people who can go out and find that money.
As far as marketing themselves, producers have also been using production tags for some time now. I need a new one, man! I feel like it doesn't stand out enough. I want something loud and obnoxious.
Going forward, what else do you think producers can do to market themselves?
A lot of what makes people popular in this industry is name-dropping. Most of the producers that people gravitate toward either had a super distinct sound, or had a verbal co-sign from a famous artist. To the point that you're like, "Damn, who are they talking about?" Making sure your name is heard and that your production tag isn't hidden in a song is crucial. Always be distinguished and stand out. Also, working with an artist you can blossom with is important. You know you've got 500 guys trying to give Future a beat, but he fucks with Metro's shit because they have a good relationship and that all started when they came up together.
One thing that makes producers of Metro's caliber stick out in my mind is that, while he always has his distinct sound, he's able to mold his production style to fit the artist he's working with. How do you balance keeping your distinct sound, while still giving the artist room to express themselves?
It's difficult, man, but necessary. I'm a Pisces and one of our assets is being able to adapt to situations, relationships, challenges, etc. So, if I make a beat, it might not be until the end that I decide, "Hmm, this sounds better for 'X' artist". For example, that "Diamonds Talkin Back" song I produced for 2 Chainz, I knew when I finished it that [he] would smash it. I hit up C4 and said, "Play this for 2 Chainz." C4 knew it was meant for him when he heard it and 2 Chainz said the same thing when it eventually got to him [laughs].
Some of the stuff that I've got coming out with Young Thug was like that too. Everyone is asking me about that "To the Moon" song on Twitter right now. When you first hear it, it sounds like a rock anthem, but Thug was like, "I'm gonna do some trap shit on that." He likes to do unorthodox things and so do I. I'm constantly searching for artists who create in that vein with me.
Going off of that, where do you stand on the "new kids" versus "old heads" debate that constantly permeates hip-hop?
I think there's a time and place for everything. Right now, the media is putting the spotlight on the new kids and what we would consider to be "futuristic," you know what I'm saying. But it's really just a subgenre that's getting the light right now. Everything doesn't have to be lyrical. If somebody has something that's grooving and they have a lingo that sets them apart, that's respectable in my opinion. I can't say that you're a lyrical rapper, but you deserve respect as an artist. People get almost political with these categories though, man, and super upset if you misclassify someone according to their framework. It's all an art form manifesting over time, constantly growing and changing. That's music in general. So I'm not upset with it. I don't feel like it needs to change, but at some point we'll have to start moving again, introduce some new elements to it. Everything seems to come back around; styles seem to reinvent themselves over and over again. So I would like to hear more jazz elements and more instrumentation included.
Like on the recent Childish Gambino album for example?
Yeah, and not even that '60s and '70s sound necessarily. Not just one, two, or three notes. If anybody can make something then it's no longer valuable. That's something I remember when I'm creating my instrumentals. I wouldn't even classify myself as a hip-hop producer per se. I think in the future you're going to see me on more laid back shit, R&B style stuff, working with rock artists, and others outside of hip-hop.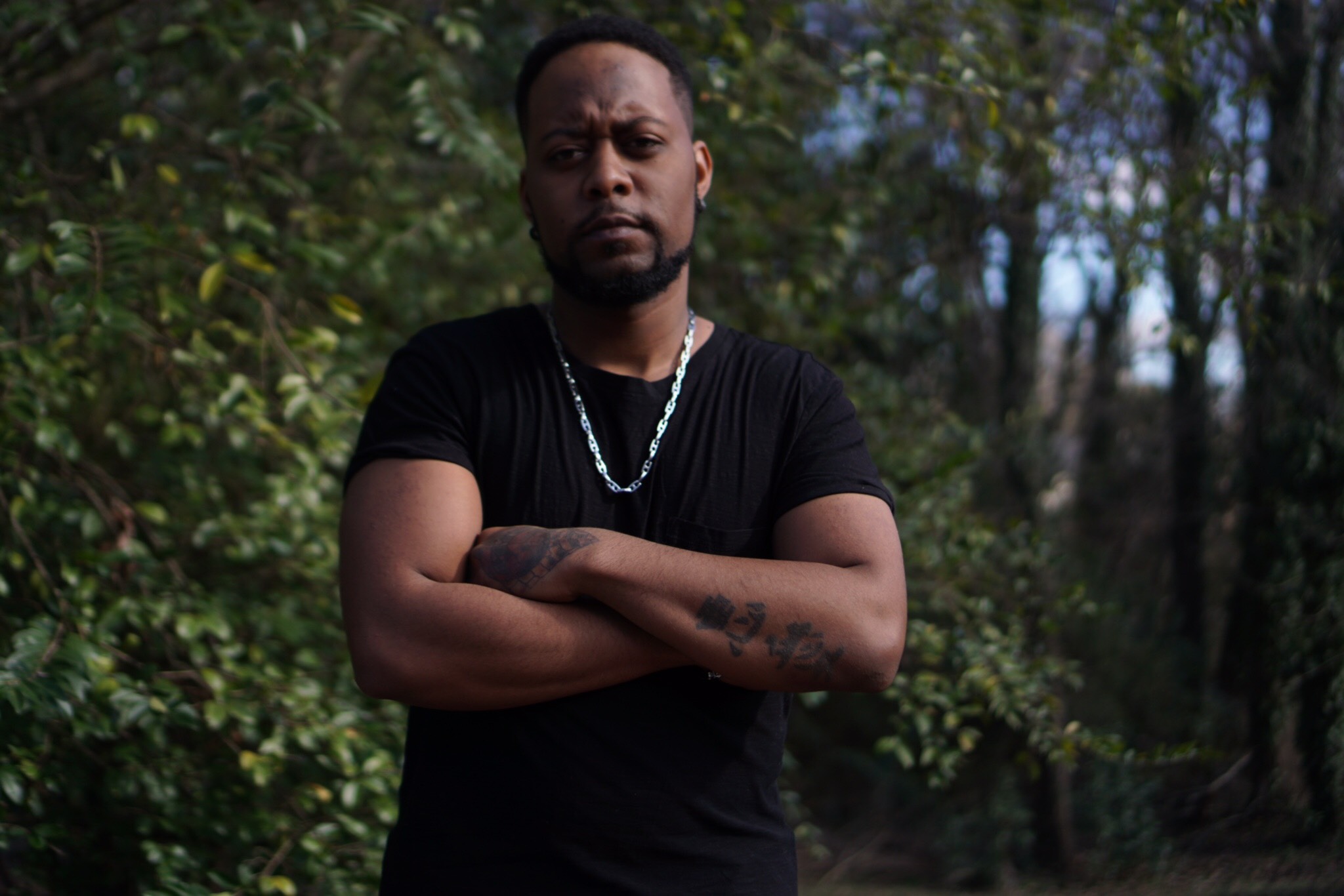 Who would you want to work with outside of hip-hop?
Most definitely Tame Impala. Alicia Keys on some other shit. I wanna work with Little Dragon and, I know this one is weird, but Slipknot. I've always appreciated that band because, they're commercial as fuck, but no one ever thought to do it that hard. And I'd love to work with Radiohead.
Switching gears, who should people be looking out for next year that hasn't blown up yet? Producers first of course.
Of course [laughs]. Besides me, watch out for Ricky Racks and Richie Souf, he's done a lot of stuff with MadeinTyo. Also his main producer K Swisha. Childish Major too, he's about to drop his own independent artist project. I think the Atlanta and South Carolina scenes are going to keep expanding.
What collaborations should we expect from you?
More Thug shit! Besides that, I just did some shit with Bun B. I don't wanna speak too much on that. I've got some dope shit with PartyNextDoor that's coming out and I think I got some shit with J Cole that me and Childish Major worked on. If it drops, that'll be my favorite shit. Like three Big K.R.I.T. records coming out. I think I have one with Rick Ross; I know I have one with Yo Gotti. Rich Homie Quan, that might drop any day now. Oh, and I've been working on some hard ass beats for the Migos. So there's some stuff going on next year [laughs]. I've got a project with Trinidad James and Mike Zombie too. I'm excited about 2017, bro.
In what area do you think you need to grow most as a producer?
Man, I'd really like to grow my live sample bank more than anything. Even though I can manage with the keys and the guitar, I'd love to have a group of musicians who could just come in and play whatever they want. Then I could take their instrumentals and chop them up however. The possibilities would be endless. Getting the beats heard is getting a lot easier at this point, but finding the right sound for each artist can be difficult. I can't do everything myself. I can't keep using the same samples and re-chopping them. I like to be original and do experimental shit.
One last thing, since you call yourself "Supah Mario," which is obviously a reference to the video game, do video games play an influence in your life creatively or otherwise?
No, not at all [laughs]. I didn't even play Mario on the Nintendo when I was little. I've played some shit on my phone but that's it. My production name is an abbreviation of my full name DeMario. My family called me "Mario" growing up and then people just added "super" to it some time in high school. From then on, I just ran with it. I hope I don't run into any copyright issues [laughs].
***
Soundcloud.com/supah-mario. Follow Supah Mario on Twitter @supahmariobeats.
Photos by Aaron Smalls, graphic by AJGFX.